Depending on how much experience you have, a dance class can either be intimidating or exhilarating. Either way, you need something that says, "I'm here, and I'm ready to dance!" That's why we suggest wearing a pair of bold leopard tights when you hit the dance floor. Not only will they add some fun prints to your look, but they'll also help give you an edge of confidence so you can freely express yourself. But if you've ever had a dreaded wardrobe malfunction with regular tights, you might not be so keen on wearing them for a dance class. So many things could go wrong—the fabric could tear, they could get twisted and go sheer in certain spots—you name it. Luckily, these leopard tights have been designed with comfort and durability in mind. Here's the beginner's guide to wearing bold leopard tights for dance class, and our expert-approved recommendation for the best pair.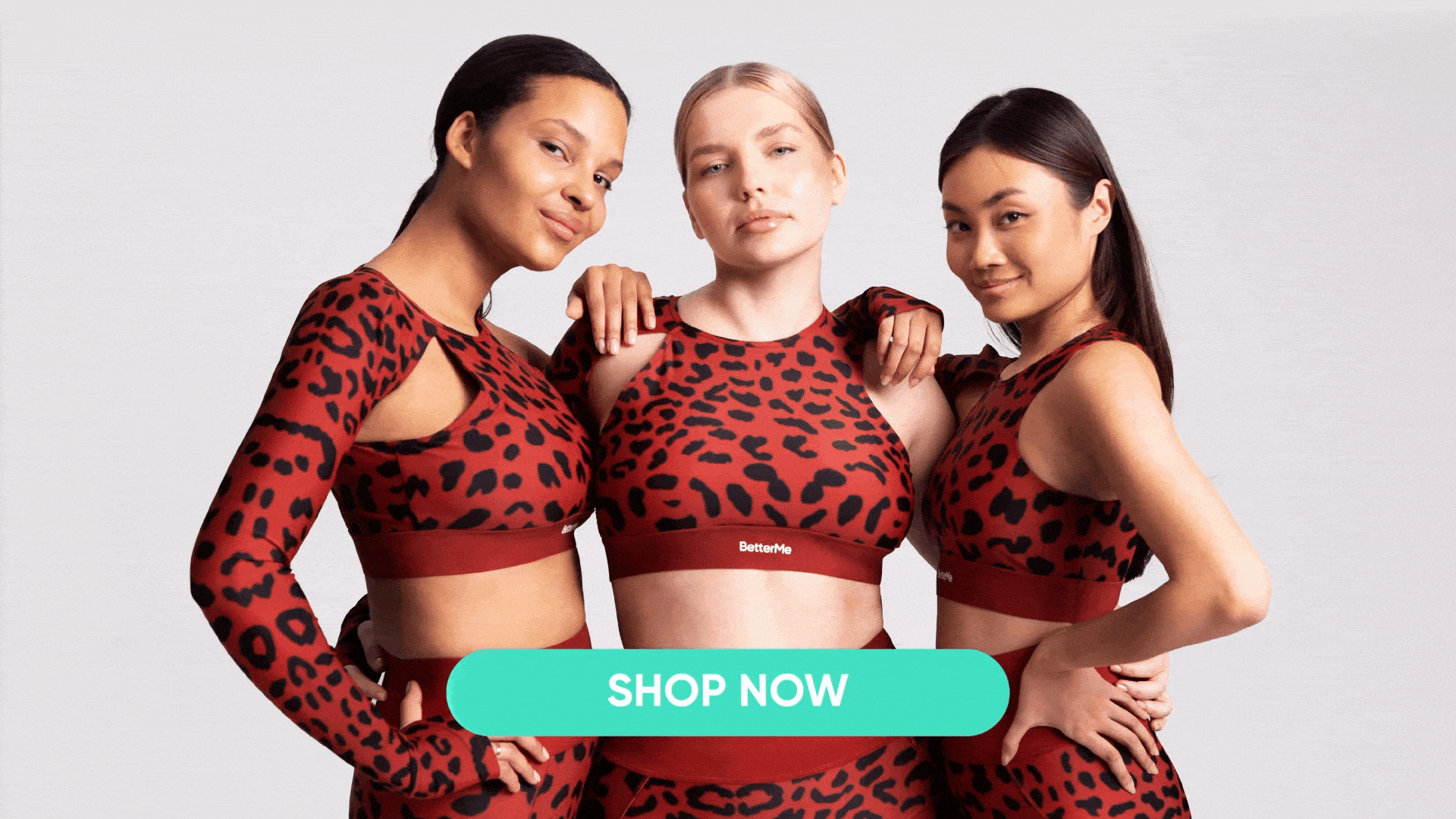 Are Tights Just Underwear?
No, tights are not considered underwear. They are a type of tight-fitting garment that covers the body from the waist to the ankles, and are often made of nylon or spandex. They are worn by both men and women, usually under skirts or dresses, but can also be worn as an outer garment.
Tights are not considered underwear because they are typically seen as an outer-layer garment, rather than something that covers your private parts. In sports, tights are often worn to provide a layer of warmth and protection against the elements.
Athletes may wear them in cold weather or to provide compression during activities that require a lot of movement (1). In dance, tights are usually worn as part of the attire, and provide a level of modesty while allowing dancers to show off their movements.
These seemingly simple garments can be an important part of a person's wardrobe, fashion-wise.They come in a variety of colors and patterns, allowing people to express themselves and make a statement.
Tights can also be used as a base layer to add warmth and comfort while wearing more revealing clothing, such as miniskirts. Their fashion versatility also finds its way to the dance floor, with different colors and patterns used to create an interesting visual effect.
Overall, tights are a great way to stay comfortable while expressing oneself. They are not considered underwear but may be worn for warmth, protection, and fashion.
Read More: BetterMe Shaping Shorts: Your New Secret Weapon For Confidence And Comfort
How To Style Colorful Tights For Dance Class
When it comes to styling colorful tights for dance class, you want something that will pop out and make a statement. Bold leopard tights are a great option for this. The print is unique, bold and eye-catching, plus it gives the outfit an extra touch of wild and fun energy.
When selecting a dance outfit for class, start with your leopard tights as the base of your look. From there, you can add a matching top and shorts or a skirt. Or you can go for a contrasting look by pairing the tights with a plain black or white top and shorts.
If you want to create a monochromatic look, try wearing a leopard print one-shoulder top with matching shorts and the tights. This look will make you stand out on the dance floor and make sure all eyes are on you! A leopard print sexy front-tie crop top can also be paired with shorts and the tights for a more casual look.
Accessories can also be added to complete the look. Add a pair of hoop earrings and a choker necklace, then top it off with a bold red lip. Socks are another way to add color and style to your look. Pick a pair of colorful socks that match or complement the leopard tights and voila— you've got an eye-catching, dance-ready look! 
BetterMe Tights For The Bold And Bright: Expert's Recommendation
Performance wear is our forte; we've spent years perfecting the art of creating performance-ready tights that can stand up to even the most intense dance moves. When it comes to bold leopard print tights, our signature BetterMe Tights are the perfect option.
Before we dive into the product details, let's quickly go over the idea behind these fashion-forward leopard print tights. The leopard print has evolved over the years, but some things have stayed the same: it's all about making a statement.
It signifies strength and power, but also playfulness and fun. Our BetterMe Tights are designed with that in mind—their bold pattern is sure to make you stand out on the dance floor.
Standing out on the dance floor isn't just about looking good though—it trickles down to every single move you execute. When you look good, you feel good, and you move with more confidence. It doesn't matter if you're a beginner or a pro—you've dressed the part so you can put your best foot forward.
The colors pink and red aren't just a random pick—they've been chosen to evoke a sense of energy and excitement. The pink provides the perfect contrast to the black and brown leopard print, while the red will draw attention to each and every confident step you take.
Pairing options are endless too. You can go with a monochromatic look by pairing these tights with support tops of the same print, or tone it down with a neutral black top. Whatever look you decide to go for, you'll be ready to slay the dance floor.
Intense sweat sessions, working weight loss tips, lip-smacking recipes come in one package with the BetterMe app. And all of it is at your fingertips, start transforming your life now!
BetterMe Tights Features: Material, Color, Thickness, And Fit
You must be wondering what all the fuss is about when it comes to these tights. What makes them so special? 
Material
The bold leopard tights are made of a special blend of synthetic material, giving them the perfect combination of flexibility and breathability. This is important because it means that you can work up a sweat without worrying about your performance wear. 
When you sweat, this material allows moisture to evaporate, leaving you feeling dry and comfortable during your performance. It also has a cooling effect, so you won't overheat in the middle of a routine (2). 
Color
Our signature leopard print tights feature two eye-catching colors: pink and red. These bright hues are sure to make you stand out, no matter what look you're going for. Combined with the black and brown leopard print, these tights are sure to turn heads. 
Thickness
Gone are the days you'd worry about your tights shredding mid-performance. Our signature leopard print tights are made  of thick and durable fabric, so you won't have to worry about them ripping or tearing. The thickness is just right in that it doesn't feel constricting either. It wraps around your legs comfortably and won't hinder any of your moves. 
Fit
Our signature leopard print tights are designed to fit and move with you. They have a high-waist tummy control band that flatters your figure, and a stretchy fabric that moves as you move. You might need to size down for a tighter fit; if you're in between sizes, we recommend sizing down.
Read More: Why You Need To Invest In A Pair (Or Two) Of These BetterMe High Rise Knee Slit Leggings
How To Buy The Perfect Leopard Print Tights
Ready to buy a pair of our signature leopard print tights? Here are a few tips: 
Measure your waist, hips, and inseam. It's important to measure your body before purchasing any performance wear, so make sure you know your exact measurements.

If you're between sizes, size down. Our tights are designed to fit and move with you, so you'll want a snugger fit for maximum performance.

Consider your activity level. If you plan on wearing the tights for more strenuous activity – like running or team sports – the fit should be snug to prevent chafing and provide

maximum flexibility.

Consider other pieces in your wardrobe. Our leopard print tights can be dressed up or down, so think about what pieces you already own that will go with them. You might need more than just a great pair of shoes!

Consider buying other pieces from the collection. Our leopard print collection includes tops, sports bras, and more. Consider investing in other pieces to complete the look.

Read reviews from other customers. Reviews can be a great way to get insights on the fit and quality of our leopard print tights. Look for customers who have similar body types as yours for best results. 
Get Bold With BetterMe's Signature Leopard Print Tights
You don't have to be shy when it comes to your performance wear. Our signature leopard print tights are designed to make you stand out and feel confident, no matter what activity you're doing. With a combination of flexibility, breathability, and bold style, these tights are sure to become your go-to for any performance.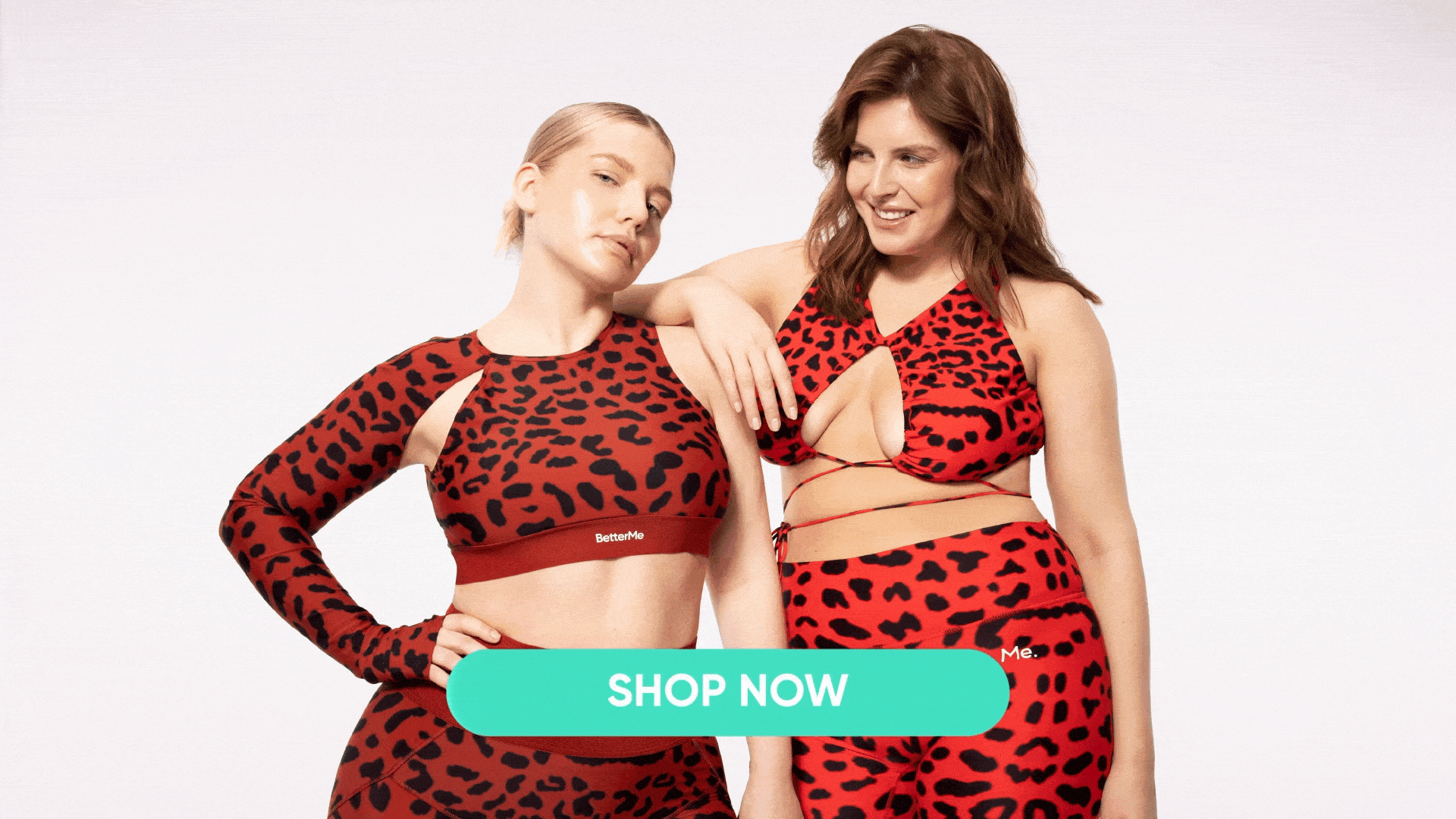 DISCLAIMER:
This article is intended for general informational purposes only and does not address individual circumstances. It is not a substitute for professional advice or help and should not be relied on to make decisions of any kind. Any action you take upon the information presented in this article is strictly at your own risk and responsibility!