If you only think about turkey when Thanksgiving rolls around, you're missing out on one of the healthiest, most versatile meats around. Ground turkey is an excellent source of lean protein, with about 26 grams per cooked cup. It's also low in calories and saturated fat, making it a great choice for those watching their weight or trying to eat a healthier diet.
There are endless possibilities when it comes to recipes that include ground turkey. You can use it in place of beef in burgers, tacos, and meatballs, or get creative with turkey-based dishes like enchiladas, lasagna, and shepherd's pie.
No matter how you cook it, ground turkey is a delicious and nutritious way to fuel your body.In this article. We've not only compiled 6 of the best ground turkey recipes around, but we've also provided some potential health benefits of eating this healthy meat. 
So, whether you're looking for a new way to mix up your dinner routine or simply want to learn more about the health benefits of ground turkey, read on.
1. Taco Zucchini Boats (5)
Going low-carb for a while? These delicious taco zucchini boats are a perfect way to get your Mexican food fix while still staying on track. The recipe is high-fiber thanks to the zucchini, and it's also loaded with vitamins A and C. As an added bonus, this meal is ready in just 30 minutes.
Ingredients:
5 medium zucchini

2 tablespoons olive oil

1 small onion finely chopped

1 pound ground turkey

1 tablespoon chili powder

½ teaspoon paprika

½ teaspoon onion powder

½ teaspoon garlic powder

½ teaspoon salt

¼ teaspoon black pepper

15 ounces crushed tomatoes

15 ounces black beans drained and rinsed

1 cup corn frozen or canned

1 cup sharp cheddar cheese, shredded
Instructions:
In a large skillet over medium heat, sauté onions in olive oil until they're softened. Add ground turkey, chili powder, paprika, onion powder, garlic powder, salt, and pepper. Cook until the turkey is browned.

Stir in crushed tomatoes and simmer for 10 minutes. Add black beans and corn and simmer for another 5 minutes.

Preheat your oven to 400F degrees. Wash and cut zucchini in half lengthwise and scoop out the seeds, creating a little boat.

Fill each zucchini half with turkey mixture then top with shredded cheese. Place on a baking sheet and bake for 20-25 minutes.

When done, top with your favorite taco toppings like sour cream,  diced fresh tomatoes, green onions, and diced avocado.
Nutrition:
Calories: 460kcal | Carbohydrates: 43g | Protein: 40g | Fat: 17g | Saturated Fat: 6g | Polyunsaturated Fat: 2g | Monounsaturated Fat: 7g | Trans Fat: 1g | Cholesterol: 74 mg | Sodium: 576 mg | Potassium: 1494mg | Fiber: 13g | Sugar: 11g | Vitamin A: 1484IU | Vitamin C: 46mg | Calcium: 262mg | Iron: 5mg
Read More: Low-Calorie Breakfast Recipes For Weight Loss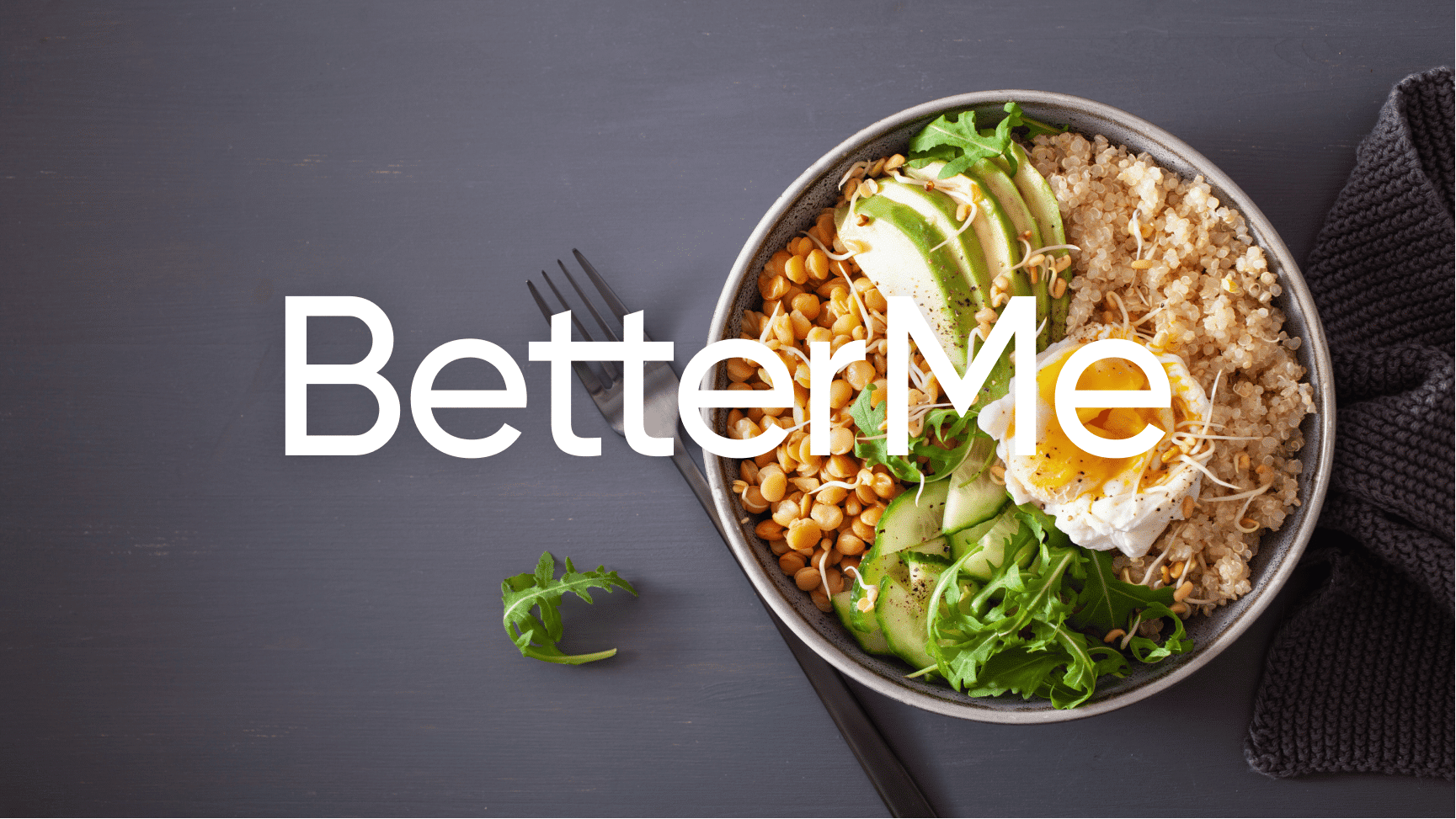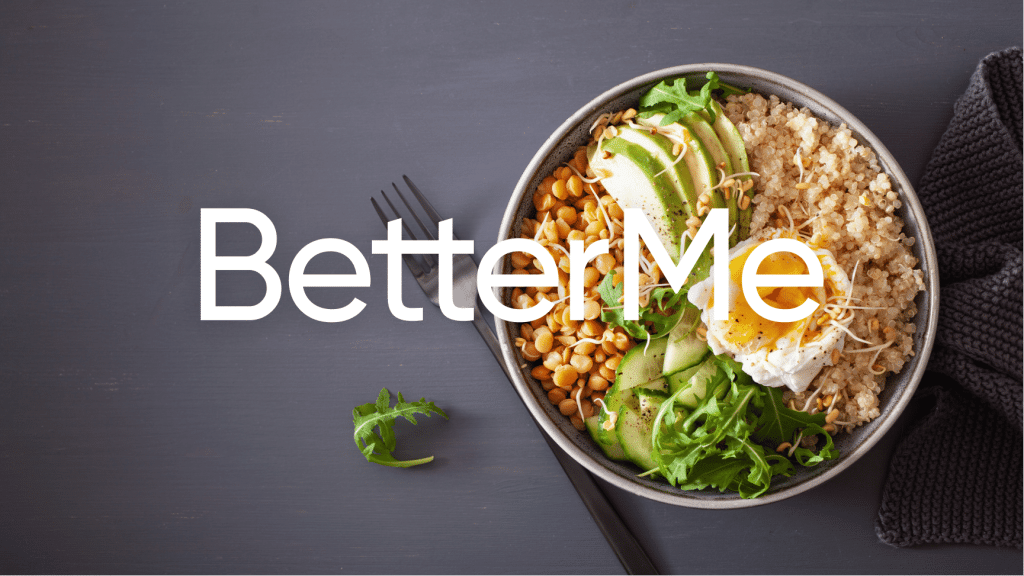 2. Cheddar Stuffed Turkey Zucchini Meatballs (1)
A healthier take on traditional meatballs, these cheddar stuffed turkey zucchini meatballs are nevertheless just as delicious. The Italian seasoning and marinara sauce give them a flavourful kick, while the shredded zucchini pumps up the fiber content.
Ingredients:
2 pounds lean ground turkey (93/7)

1 1/4 cup packed grated zucchini, squeezed of excess water (measure zucchini after you've squeezed it of the excess water)

1 tablespoon minced garlic

1 1/2 teaspoon kosher salt

1/2 teaspoon freshly grated black pepper

1 teaspoon Italian seasoning

1/4 cup breadcrumbs (use gluten-free if necessary)

4 ounces Cabot sharp cheddar cheese, cut into cubes (I cut into 32 small cubes)

2 tablespoons extra virgin olive oil

16 ounces jarred marinara sauce (use your favorite brand!)

chopped fresh parsley for garnish
Instructions:
In a large bowl, combine turkey, zucchini, garlic, salt, pepper, Italian seasoning and breadcrumbs. Mix until everything is evenly distributed.

Roll mixture into approximately 2-inch balls (you should get about 28 meatballs). Gently press a cheese cube into the center of each meatball, making sure it's fully incorporated into the meat mixture.

Heat olive oil in a large skillet over medium-high heat. Once hot, add meatballs to the skillet and cook until browned all over and cooked through, about 8-10 minutes.

Pour marinara sauce into the skillet, gently stirring to coat the meatballs. Bring sauce to a simmer and cook for an additional 5 minutes.

Remove from heat and garnish with freshly chopped parsley before serving. Enjoy with a side of pasta, zucchini noodles or a roasted vegetable.
Nutrition: 
Calories: 511 | Total Fat: 30g |Saturated Fat: 9g | Trans Fat: 0g | Unsaturated Fat: 18g | Cholesterol: 178mg | Sodium:1208mg | Carbohydrates:12g  | Fiber: 2g | Sugar: 5g |Protein: 48g|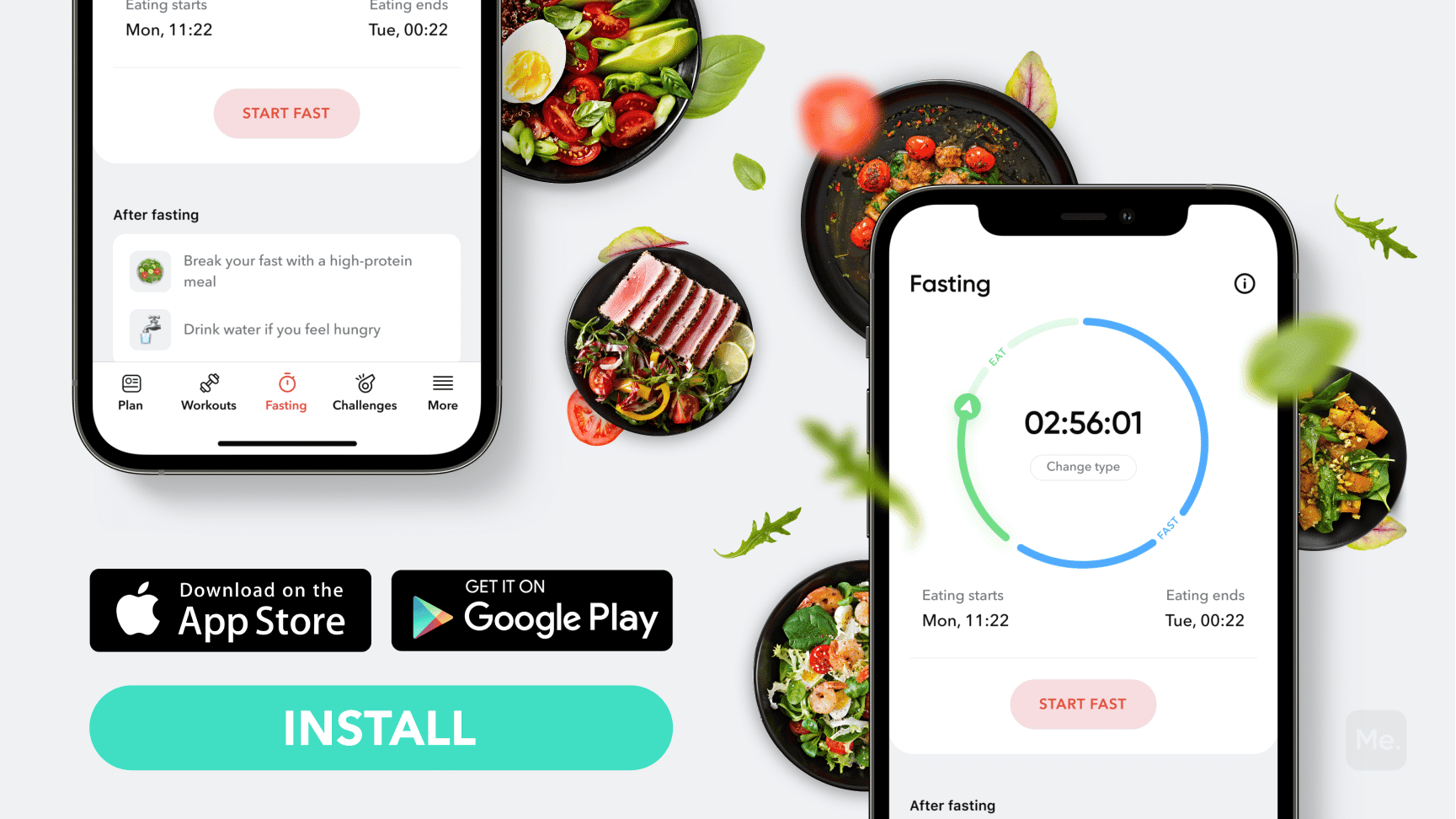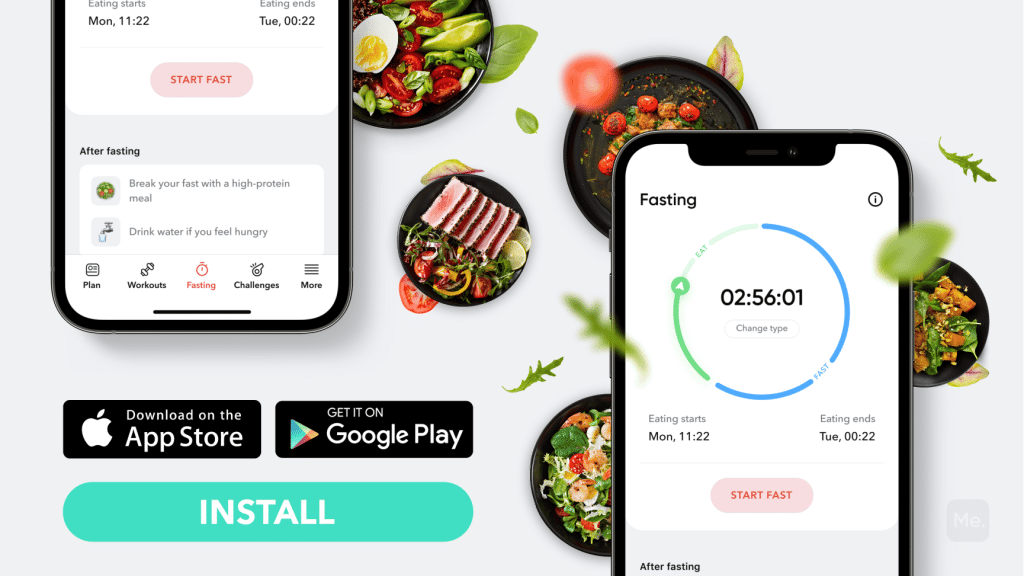 3. Slow Cooker Turkey Pumpkin Chili (6)
Chilly fall nights call for a big bowl of this comforting slow cooker turkey pumpkin chili. It's packed with ground turkey, black beans, corn and diced tomatoes, and flavored with pumpkin puree, chili powder and cumin.
Ingredients:
1 tablespoon olive oil

1 medium yellow onion, diced

1 jalapeño, finely diced

1 red bell pepper, diced

1 pound ground turkey

1 (14 ounces) can pumpkin puree

1 (14 ounces) can kidney beans, drained and rinsed

2 tablespoons tomato paste

¾ cup chicken broth

¼ teaspoon cayenne

½ teaspoon chili powder

½ teaspoon paprika

½ teaspoon cinnamon

1 teaspoon ground pepper

1 teaspoon salt

1 teaspoon cumin
Instructions:
Heat the oil in a large skillet over medium heat. Add the onion, jalapeño and red pepper, and cook until softened, about 5 minutes.

Add the turkey and cook until browned, about 6 minutes.

Stir in the pumpkin puree, kidney beans, tomato paste, chicken broth, cayenne, chili powder, paprika, cinnamon, pepper and salt. Bring to a simmer and cook for 5 minutes.

Pour the mixture into a slow cooker and cook on low for 6-8 hours. Stir in the cumin during the last 30 minutes of cooking.

Top with shredded cheese, diced avocado and sour cream before serving.
Nutrition:
Calories: 461g | Total Fat: 25g | Saturated Fat: 6g | Trans Fat: 0g | Unsaturated Fat: 15g | Cholesterol: 121mg | Sodium: 972mg | Carbohydrates: 27g | Fiber: 7g | Sugar: 8g | Protein: 36g|
If you wish to cinch your waist, tone up your bat wings, blast away the muffin top – our fitness app was created to cater to all your needs! BetterMe won't give excess weight a chance!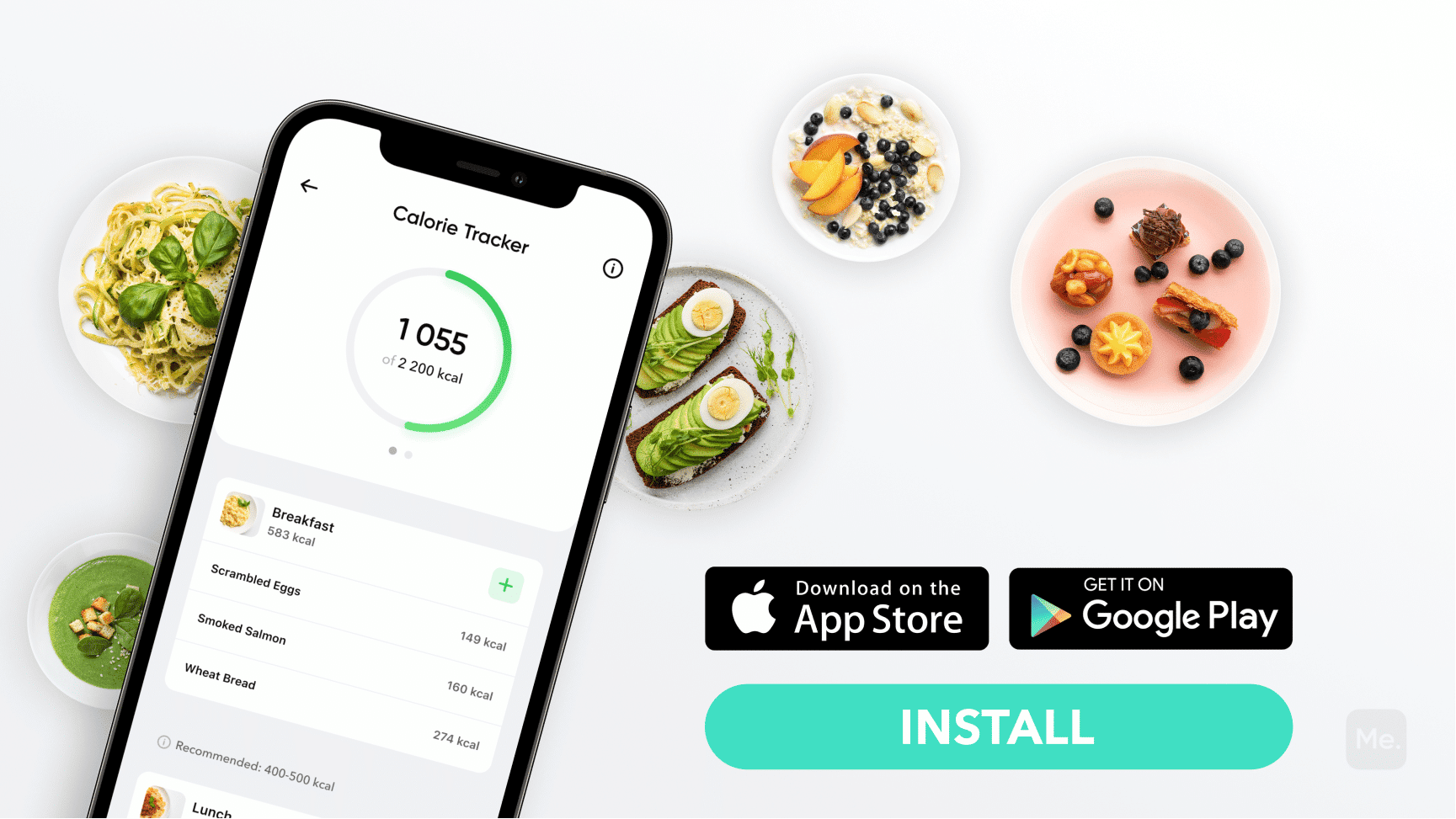 4. Greek Turkey Lettuce Wraps (4)
Enjoy the flavors of the Mediterranean with these healthy Greek turkey lettuce wraps. Lean ground turkey is cooked with a combination of herbs and spices, and then served in crisp lettuce leaves.This recipe is healthy, low-carb, Paleo, and gluten-free. 
Ingredients: 
1 16-ounce package Honeysuckle White Ground Turkey

2 teaspoons store bought or homemade Greek seasoning

1 Tablespoon olive oil

2 teaspoons minced garlic

12 leaves of butter lettuce or bibb lettuce

1/2 red onion chopped

1 large cucumber chopped

24 cherry tomatoes halved

1/2 cup crumbled feta cheese
Instructions:
In a bowl mix together ground turkey, Greek seasoning, and olive oil.

Heat a skillet over medium-high heat and add the garlic. Saute for 30 seconds or until fragrant. 

Add the ground turkey mixture to the pan. Use a spatula to crumble the meat as it browns. 

Once the meat is no longer pink, remove from heat.

Lay out each lettuce leaf. Divide the turkey mixture evenly among the lettuce leaves. Top with chopped onions, cucumbers, tomatoes and crumbled feta cheese.
Nutrition:
Calories: 126kcal | Carbohydrates: 10g | Protein: 6g | Fat: 8g | Saturated Fat: 3g | Cholesterol: 19mg | Sodium: 228 mg | Potassium: 414mg | Fiber: 2g | Sugar: 5g | Vitamin A: 769IU | Vitamin C: 28mg | Calcium: 140mg | Iron: 1mg |
5. Ground Turkey Enchilada Stir-Fry With Couscous (3)
This is not your ordinary stir-fry! This ground turkey enchilada stir-fry bursts with flavor and is perfect for a quick and easy weeknight meal. The couscous absorbs all the delicious enchilada sauce, making each bite super flavorful. As far as healthy turkey recipes for weight loss go, this one is a winner!
Ingredients:
1/2 cup whole wheat couscous

1 pound lean ground turkey

Salt and freshly ground black pepper

1 teaspoon olive oil

2 cups butternut squash, peeled, seeded and diced

1 cup broccoli florets

One 15-ounce can no-sodium-added black beans

One 10-ounce can enchilada sauce

1/2 cup salsa

Suggested toppings: chopped fresh cilantro, diced avocado, shredded cheese, lime juice
Instructions:
Prepare the couscous according to package instructions.

In a large skillet over medium-high heat, cook the ground turkey until browned. Season with salt and pepper, to taste.

Remove the turkey from the skillet, drain excess fat and set aside on a plate. Wipe out the skillet with a paper towel.

Heat the olive oil in the skillet over medium-high heat. Add the butternut squash and brown for 3-4 minutes.

Add the broccoli, black beans and enchilada sauce. Stir until well combined.

Reduce the heat to low and add the cooked turkey and salsa. Simmer for 5 minutes or until heated through.

Serve the stir-fry over the couscous and top with cilantro, avocado, cheese and lime juice.
Nutrition 
Calories: 438kcal | Carbohydrates: 51g | Protein: 31g | Total Fat: 11g | Saturated Fat: 3g | Sodium: 546 mg | Dietary Fiber: 10g |
Read More: Keto Breakfast Ideas: Low-Carb All The Way
6. Turkey, Kale And Brown Rice Soup (8)
This light, brothy soup is steeped with healthy ingredients like lean ground turkey, whole grains, and a bunch of vegetables. It's a healthy turkey recipe that's perfect for weight loss while also being satisfying and delicious.
Ingredients: 
2 tablespoons extra-virgin olive oil

5 to 6 large shallots, chopped

3 medium carrots, cut into 1/2-inch pieces (about 1 1/3 cups)

1 large red bell pepper, cut into 1/2-inch pieces (about 1 1/2 cups)

8 ounces ground white turkey meat, broken into small chunks

1 tablespoon herbes de Provence

4 cups low-sodium chicken broth, plus more as needed

One 15-ounce can diced tomatoes in juice, drained

1 cup cooked brown rice

1 small bunch kale, coarsely chopped (about 4 packed cups)

1 teaspoon kosher salt

1/2 teaspoon freshly ground black pepper

1/4 cup chopped fresh flat-leaf parsley

1/4 cup freshly grated Parmesan, optional
Instructions: 
In a large soup pot or Dutch oven, heat the oil over medium heat. Add the shallots, carrots, bell pepper and turkey. Cook, stirring often, until the turkey is no longer pink and the vegetables are beginning to soften, about 5 minutes. Stir in the herbes de Provence.

Add the broth and tomatoes and bring to a simmer. Simmer for 10 minutes, then add the rice and kale and continue cooking until the kale is wilted and the soup is heated through, about 5 minutes. Season with salt and pepper.

Ladle into bowls and top with parsley and Parmesan, if using.
Nutrition: 
Calories: 341kcal | Carbohydrates: 37g | Protein: 27g | Total Fat: 11.5g | Saturated Fat: 2.5g | Cholesterol: 27g | Sodium: 740mg | Dietary Fiber: 5g| Sugar: 7g |
Is Ground Turkey Good For Weight Loss?
Ground turkey is a popular meat choice for those looking to lose weight or eat a healthier diet. That's because:
It contains less saturated fat than ground beef:

saturated fat can contribute to weight gain and other health problems .

It comes in 99 percent fat-free versions:

these options are lower in calories and can help you lose weight or maintain a healthy weight.

It has just as much, if not more protein than ground beef:

protein helps you feel fuller longer and can help with weight loss (

9

).
So, if you're looking for a leaner, healthier meat option, ground turkey is a good choice. 
There are a few things to keep in mind when considering ground turkey as part of a weight loss plan. First, it is important to choose leaner cuts of turkey. The fat content in ground turkey can vary widely, so be sure to check the label before purchasing. 99 percent fat-free ground turkey is a good option. 
Second, watch out for ground turkey that has been seasoned or flavored. These versions often have added salt, fat, and calories which can hinder weight loss efforts. Choose plain, unseasoned ground turkey whenever possible and add your own flavorings.
Third, while ground turkey is a good source of protein, it is important to pair it with other healthy foods as part of a balanced diet. A diet that is too high in protein and low in other nutrients can actually lead to weight gain. Be sure to include plenty of fruits, vegetables, whole grains, and healthy fats in your diet along with ground turkey.
Finally, it is best to cook ground turkey using healthy cooking methods, such as grilling, baking, or roasting (2). Pair it with steamed vegetables and whole grain rice or pasta for a complete, healthy meal. 
Avoid deep-fried turkey or dishes that are high in added saturated fat, as these can contribute to weight gain and aren't the most heart-healthy. By following these tips, you can enjoy ground turkey as part of a healthy diet and weight loss plan.
BetterMe is your fast-track ticket to a long-lasting weight loss! Tailor your fitness journey and maximize your results with just a couple of swipes!
What To Add To Ground Turkey To Give It Flavor?
Turkey has a milder, almost delicate flavor, which some find boring. If you're one of those people, there are a few things you can do to give ground turkey more flavor. 
Greek seasoning:

Mediterranean flavors like oregano, thyme, and garlic are a perfect match for turkey. 

Cajun seasoning:

This blend of paprika, chili powder, garlic, and other spices will give turkey a nice kick. 

Italian seasoning:

A mix of basil, oregano, rosemary, and thyme will make ground turkey taste like it came from an Italian restaurant. 

Barbecue seasoning:

This sweet and smoky blend is perfect for making turkey burgers or meatloaf. 

Chipotle peppers:

These smoked, dried peppers add a deep, rich flavor to turkey. Add them to tacos, burritos, or chili for a delicious meal.
With a little creativity, you can turn plain old ground turkey into a flavor-packed dish that everyone will love. Don't be afraid to experiment with different seasonings and ingredients to find the perfect combination for your taste buds.
Is Ground Turkey Healthier Than Ground Beef?
The debate over which is healthier, ground turkey or ground beef, has been waged for years. And there's no clear winner. Both have their pros and cons when it comes to nutrition. Ground turkey is lower in saturated fat than ground beef.
Saturated fat is the type of fat that can raise your cholesterol levels and increase your risk for heart disease if you eat too much of it (7). So, if you're looking to lower your cholesterol or reduce your risk for heart disease, ground turkey is usually the better choice.
However, ground beef has a more intense, rich flavor than ground turkey. And it's also rich in protein and iron. That said, if you're looking for a more flavorful option, ground beef may be the better choice.
Low fat or lean ground options of both meats offer almost identical nutritional value. When it comes to choosing between ground turkey and ground beef, the best option is the one that you'll actually eat. If you don't like the taste of ground turkey, you're not going to eat it, no matter how healthy it is. The same goes for ground beef. 
The Bottom Line
The healthy ground turkey recipes above show you how to make this low-fat, high-protein meat work in a variety of dishes. From soups and stews to burgers and tacos, ground turkey is a versatile ingredient that can be used in endless healthy recipes. With that in mind, don't be afraid to experiment with it in the kitchen.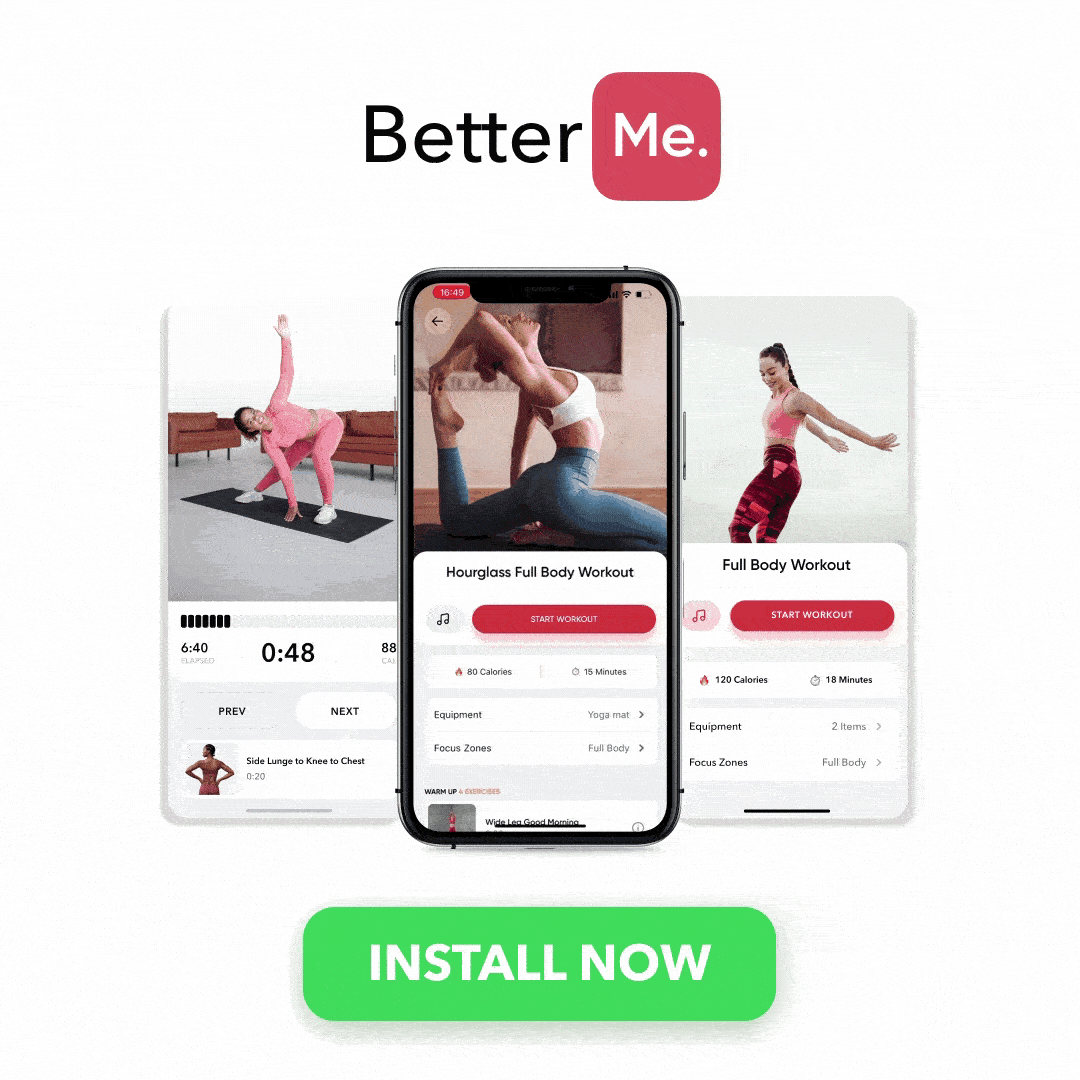 DISCLAIMER:
This article is intended for general informational purposes only and does not address individual circumstances. It is not a substitute for professional advice or help and should not be relied on to make decisions of any kind. Any action you take upon the information presented in this article is strictly at your own risk and responsibility!