With the rise in popularity of Asian entertainment such as K-pop, Japanese anime, Korean, Thai and even Chinese dramas (aka TV series), etc. in the West, more and more people have become interested in not only the music and TV shows, but also in the different cultures there. One of the best ways to become more familiar with any culture – other than learning the language – is the food. Food not only brings people together but also helps you learn more about a group of people and their way of life. In today's article, we are going to share with you some of the best Asian food recipes that you can try at home today. Not only are these Asian food recipes super easy to make, but the end result is just as delicious as (if not more than) anything you'd get from ordering takeout.
What Are Traditional Asian Foods?
According to a literature review published in the Journal of Ethnic Foods, traditional foods are those foods which are strongly linked to a territory, a historical depth and constellation of associated knowledge, meanings, values and practices. These foods in question can be indigenous or introduced from ancient times, but dynamically integrated into the local agricultural system and regional food culture (14). In simpler terms, these are foods that have been consumed and passed down through generations.
When it comes to traditional Asian foods we have to remember that not only is Asia the most populous continent in the world – but also one that is made up of 48 different countries and 3 territories (5) all with different languages, cultures and cuisines. Every country (and even region) has its own local cuisine that has been passed down through generations.
In short, for you to find traditional foods in Asia, it's easier to do it country by country rather than looking for one type of food that represents an entire continent. For example
Easy Asian Food Recipes – Breakfast Edition
Tired of having the same kind of breakfast everyday? Try the following Asian breakfast recipes to break the monotony of your usual oat and berries, avocado toast or coffee and a bagel.
Read More: Healthy Soul Food: The Guilt-Free Way To Eat Your Favorite Comfort Food
Vietnamese Banh Mi Sandwich
Instead of your typical BLT sandwich, try this delicious Vietnamese sandwich with a French twist
Ingredients:
1 french baguette 

113 g (1/4 pound) Vietnamese cold cuts (find some at your local Asian market or deli)

8 Fried Eggs

1/2 cup pickled carrots and daikon

12 sprigs fresh cilantro

2 tbsp soy sauce

2 tbsp pork liver pate

3 Tablespoons mayonnaise , or to taste

thin slices of chili pepper

thin slices of cucumber
Directions:
Start by slicing up your cold meats into desired thickness and set aside

Fry up your egg as desired and set aside

Slice your baguette lengthwise and spread the liver pate on one side

Start layering your ingredients on top of the bread – from the cold cuts, egg, pickled vegetables, etc.

Once everything is placed well on top drizzle some mayo, some soy sauce, liver pate – if desired – and enjoy
Please note that this makes 5 banh mi sandwiches
Calories for 1 serving/banh mi: 490. Fats: 28g. Protein: 23 g. Carbs: 36 g.
Kiribath (aka Milk Rice)
Rice is a staple in many East and South Asian countries and is had at almost every meal – including breakfast. Try this traditional Sri Lankan coconut milk rice for some variety in the morning
Ingredients:
2 cups of glutinous rice or jasmine rice

2 cups of water

1 cup coconut milk

½ tsp salt

2- inch pandan leaf or 1 or 2 cardamom (optional)
Get directions from Island Smile (6). This makes about 5 servings. Kiribath can be enjoyed on its own, with some fish or coconut curry, or some milk. 
Calories for 1 serving: 198. Fats: 10g. Protein: 3 g. Carbs: 25 g.
Japanese Omurice
Also known as Japanese omelette rice, this is a dish that is probably familiar with many anime fans. This is an Asian fusion recipe that combines ketchup fried rice and omelettes and one that will keep you full till lunch time.
Ingredients – For the Fried Rice
½ onion

1 boneless, skinless chicken thigh – diced into ½ inch pieces

1 tbsp extra virgin olive oil

½ cup frozen mixed vegetables

⅛ tsp kosher salt 

⅛ tsp freshly ground black pepper

2 servings cooked Japanese short-grain rice – replace with 1 ¾ cups of normal cooked day-old rice if you do not have any Japanese short-grain rice

1 tbsp ketchup

1 tsp soy sauce
For the Omelette
2 large eggs

2 tbsp milk

2 tbsp extra virgin olive oil

6 tbsp shredded cheddar cheese
This recipe makes 2 servings. Get directions from Just One Cookbook (9).
Calories for 1 serving: 609. Fats: 37g. Protein: 28 g. Carbs: 39 g.
Whether you're looking to simply pep up your fitness routine, jazz up your diet with mouth-watering low-calorie recipes or want to get your act together and significantly drop that number on your scale – BetterMe app has got you covered! Improve your body and revamp your life with us!
Chinese Jianbing
If trying out some Asian street food recipes has been a goal of yours, then jianbing is the perfect breakfast dish for you. This savory pancake is a popular food enjoyed by many on the streets of Shanghai. Please note that authentic jianbing is a type of crepe, not a pancake.
Ingredients:
1 egg

3 tbsp chopped scallions 

3 tbsp cilantro

2 tbsp extra virgin olive oil

1 store bought frozen scallion pancake

1 tsp spicy bean sauce 
Directions:
Chop your cilantro and scallions and place them in a bowl on the side

In a different bowl, crack and beat your egg

Place a nonstick pan over medium heat. One it gets hot, pour in some oil then take your frozen pancake and place it in the pan. Cook it for 15 seconds and flip it to the other side.

15 seconds later, flip the pancake and let it cook till it turns a nice golden brown color. Be careful not to burn it.

Carefully lift the pancake (do not flip it) and carefully pour your beaten egg into the pan. Make sure the egg is properly spread out in the pan before placing the pancake back down.

Cook the egg for 30 seconds the flip the pancake and egg so the egg is now facing up

As the bottom side cooks, spread the spicy bean sauce evenly all over the egg. Once this is done, sprinkle the scallions and cilantro on top.

At this point, the bottom side of the pancake should be cooked with a nice golden brown color. Carefully take the egg-pancake off the pan and place it on a plate or cutting board. Carefully roll it up and slice into bite sized pieces.

Enjoy by itself or with a drink of choice
Calories for 1 pancake: 533. Fats: 43 g. Protein: 10 g. Carbs: 28 g.
Roti Canai
Similar to the Indian flat bread where it originates, this flatbread is a great option to have either in the morning with some tea or coffee, or during lunch/dinner with a stew of your choice – it goes especially well with curry.
Ingredients:
3 ½  cups (580 g) all purpose flour

1 ½  tsp kosher salt

1 tsp granulated sugar

¾  cup room temperature ghee

1 large egg

¾  cup whole milk

½ cup water
Get directions on how to make it from scratch on Rasa Malaysia (10). This recipe makes 8 pieces of roti.
Calories for 1 serving/roti: 392. Fats: 21 g. Protein: 7 g. Carbs: 43 g.
Chicken Congee
Enjoyed in multiple Asian countries like China, Vietnam, and Indonesia, this rice porridge is the perfect delicious yet filling breakfast option for a busy day ahead.
Ingredients – For the broth
1 whole chicken (about 4 lbs)

2 yellow onions

½ cup dried shrimp

1 tsp coriander seeds

1 tsp fennel seeds

2 cans low sodium chicken broth (14.5 oz)

2 tsp salt

1 tsp granulated sugar
For the Congee
1 ½ cup jasmine rice

¼ tsp garlic salt

4 mince garlic cloves

2 stalks green onions (minced)

¼ cup roughly cilantro roughly

2 tbsp fried shallots

1 tbsp chili oil

pepper to taste
Get directions from Cooking Therapy (3)
Congee is a labor of love that takes about 3 hours to prepare and make. Be sure to store any leftovers in the fridge to enjoy on some other morning during the week. This recipe makes 4 servings.
Calories for 1 serving/bowl: 860. Fats: 35 g. Protein: 68 g. Carbs: 67 g.
Read More: Chinese Food Calories: What To Order To Stay In Your Healthy Diet
Asian Dinner Recipes: Delicious Meal Options That Are Full Of Flavor
Fancy some Asian inspired dinner but are not sure what to make? Here are some simple asian food recipes to make for yourself and your family.
Miso Salmon
Give your beloved salmon a twist with delicious miso and sesame
Ingredients:
1 ½ pound) skinless salmon fillets

¼ cup and 1 tbsp and 1 tsp miso paste

1 tbsp and 1 tsp sake

2 ½ tbsp and ½ tsp brown sugar

½ tbsp and ½ tsp sesame seeds

⅓ tsp sesame oil

1 tbsp and 1 tsp water

2 ½ tbsp and ½ teaspoon prepared soy-ginger salad dressing

1 tbsp seasoned rice vinegar
This makes 2 servings. Get directions from All Recipes (8)
Calories for 1 serving: 719. Fats: 40.5 g. Protein: 50.5 g. Carbs: 34.9 g.
Kung Pao Meatballs
What's better than being able to make your own better version of your favorite take out at home? These delicious meatballs will not only save you from spending money on take out, but you can batch make them and freeze for a later date when the craving hits.
Ingredients – For the chicken meatballs
½ cup panko breadcrumbs

2 tbsp milk

2 tbsp minced white onion

½ tsp kosher salt

½ tsp five spice powder (optional)

¼ teaspoon black pepper

1 pound ground chicken

3 tablespoons cooking oil

½ cup roasted, salted peanuts

1 finely diced red bell pepper

4 thinly sliced green onions
For the sauce
½ cup water

2 minced garlic cloves garlic

2 tsp grated fresh ginger

3 tbsp low-sodium soy sauce 

3 tbsps hoisin sauce

2 tbsp ketchup

2 tbsp rice vinegar

1 tbsp cornstarch

2 tsp brown sugar

2 tsp toasted sesame oil

½ tsp red pepper flakes (optional)
This recipe makes 4 servings. Get directions from Inquiring Chef (7)
Calories for 1 serving: 457 Fats: 26 g. Protein: 32 g. Carbs: 25 g.
If you struggle to even flirt with the idea of giving up your favorite foods or working out till your legs give way – BetterMe app is here to breathe a fresh perspective into the way you view the weight loss process! Check out the app and experience the fun side of fitness and dieting with BetterMe!
Tteokbokki
When it comes to popular Asian street food recipes, tteokbokki is high on the list of many Korean cuisine lovers. Try these saucy spicy rice cakes today!
Ingredients:
350 g Korean rice cakes 

150 g Korean fish cakes 

2 cups Korean soup stock (dried kelp and dried anchovy stock)

60 g thinly sliced onion
For the sauce
3 tbsp gochujang (Korean chili paste)

1 ½ tbsp raw sugar

1 tbsp soy sauce

1 tsp minced garlic

1 tsp gochugaru (Korean chili flakes)
For the garnish
1 tsp toasted sesame seeds

1 tsp sesame oil

1 stalk finely chopped green onion
This recipe makes 2 servings of a spicy delicious dinner in just 20 minutes. Get directions from My Korean Kitchen (13).
Calories for 1 serving: 381 Fats: 6 g. Protein: 13 g. Carbs: 69 g.
Pad Thai
Another popular takeout option that you can make at home in just 30 minute (including prep time!).
Ingredients:
4 ounces dry pad thai noodles (rice noodles)

Boiling water to cover noodles

1 large shallot, finely diced ( much better than onion here)

4 chopped garlic cloves

1 tsp chopped ginger (optional)

2 beaten eggs (leave out if vegan)

6 to 8 ounces chicken breast or peeled prawns (replace with tofu if vegan)

salt and pepper to taste

2 tablespoons peanut oil (replace with coconut oil if allergic)

1 lime
For the sauce
3 tbsp fish sauce

3 tbsp brown sugar 

3 tbsp of rice vinegar 

1 tsp soy sauce
This makes 2 servings. Get directions from Feasting At Home (4)
Calories for 1 serving: 588. Fats: 21.4 g. Protein: 30.1 g. Carbs: 65.3 g.
What Is The Most Famous Asian Dish?
As previously stated, Asia is a continent made up of over 40 counties all with different languages, cultures, and foods. Being that it is also the largest and most populated continent, there is no way that one type of food/dish would be famous across all Asia.
What Is The Most Delicious Food In Asia?
The answer for this question ties in with the answer for the question above. Because of how vast and populated the continent is, different people from different parts of Asia will have a different opinion on what's the most delicious food. If you'd like to try foods from this continent, we suggest picking a specific country, looking up its most popular foods and trying out some. This is a fun and delicious way to familiarize yourself with Asian food recipes and cooking styles all across the continent.
What Is A Typical Asian Dinner?
Once again this depends on the part of Asia you are curious about. For example in Central Asia, most of the food grown here includes millet, rice, wheat, and barley thus most staple dinner dishes will be made from any of these. In East Asia, rice, cabbage dishes as well as seafood are what is mainly consumed. Further down in South Asia, people from these countries mainly consume rice, vegetables, and make their foods with a variety of spices.
While the countries bordering each other may influence each other's dishes, no country is exactly alike and so we cannot generalize what a typical Asian dinner might look like in all Asian households.
The Bottom Line
Whether you have been influenced by the people in your life, your travels, TV shows you often watch, or simply mere curiosity, Asian food recipes have more to offer your palette than simply sushi, rice, or noodles. If you have been curious about foods from this continent, do not be afraid to explore what each country has to offer.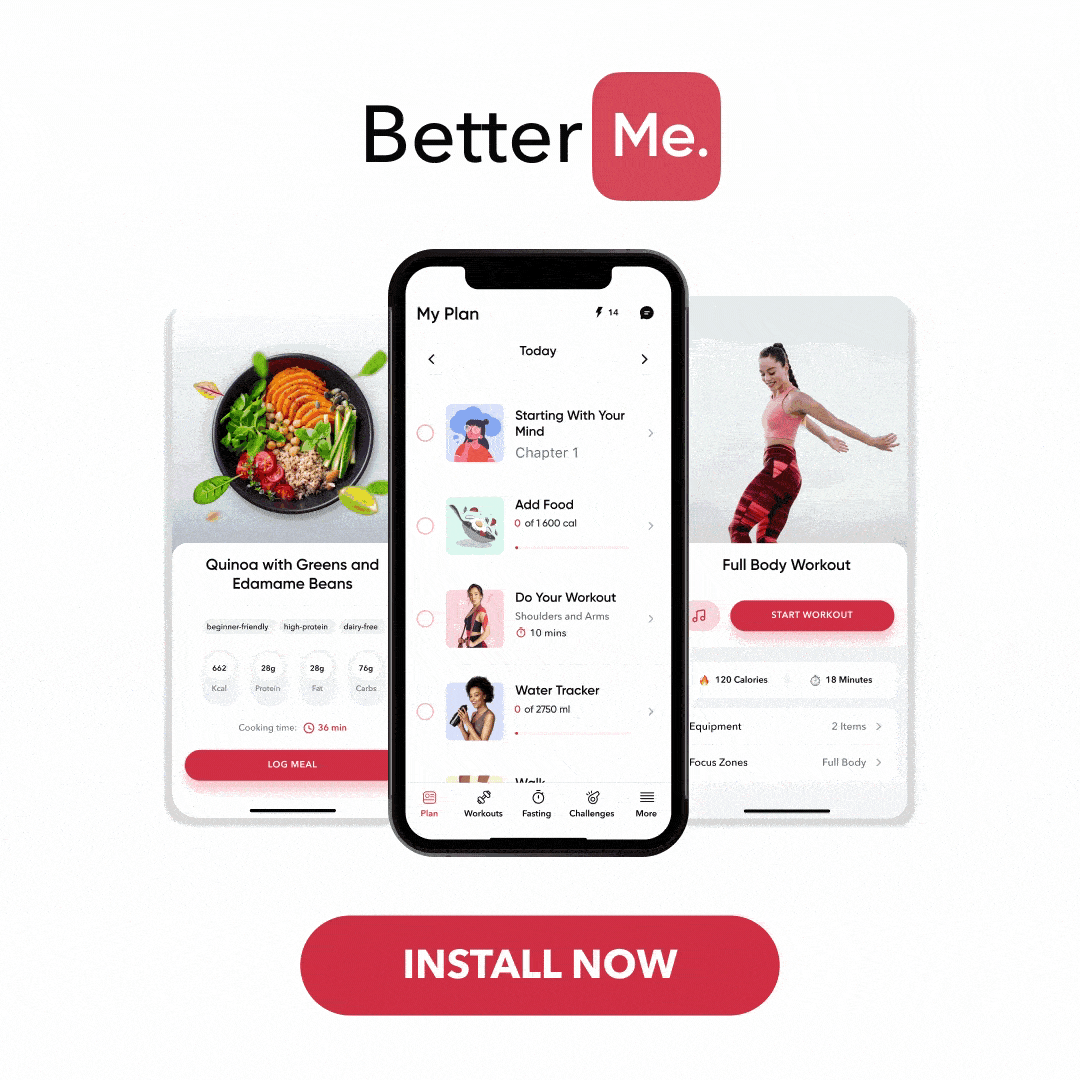 DISCLAIMER:
This article is intended for general informational purposes only and does not address individual circumstances. It is not a substitute for professional advice or help and should not be relied on to make decisions of any kind. Any action you take upon the information presented in this article is strictly at your own risk and responsibility!