While grocery shopping, it's easy to overlook cauliflower in favor of its greener vegetable cousins. You probably assume that green means healthy– you're not wrong. Colored vegetables have all sorts of nutritional benefits, but that doesn't mean cauliflower isn't good for you as well. In fact, this underappreciated veggie has some serious weight loss potential. Cauliflower is a member of the cruciferous family of vegetables, which also includes broccoli and Brussels sprouts. These veggies are known for their unique nutritional profiles and health benefits. They are also low in calories and high in fiber, both of which are important for weight loss. Read on to know about cauliflower and its benefits to weight loss (including some delicious recipes to get you started).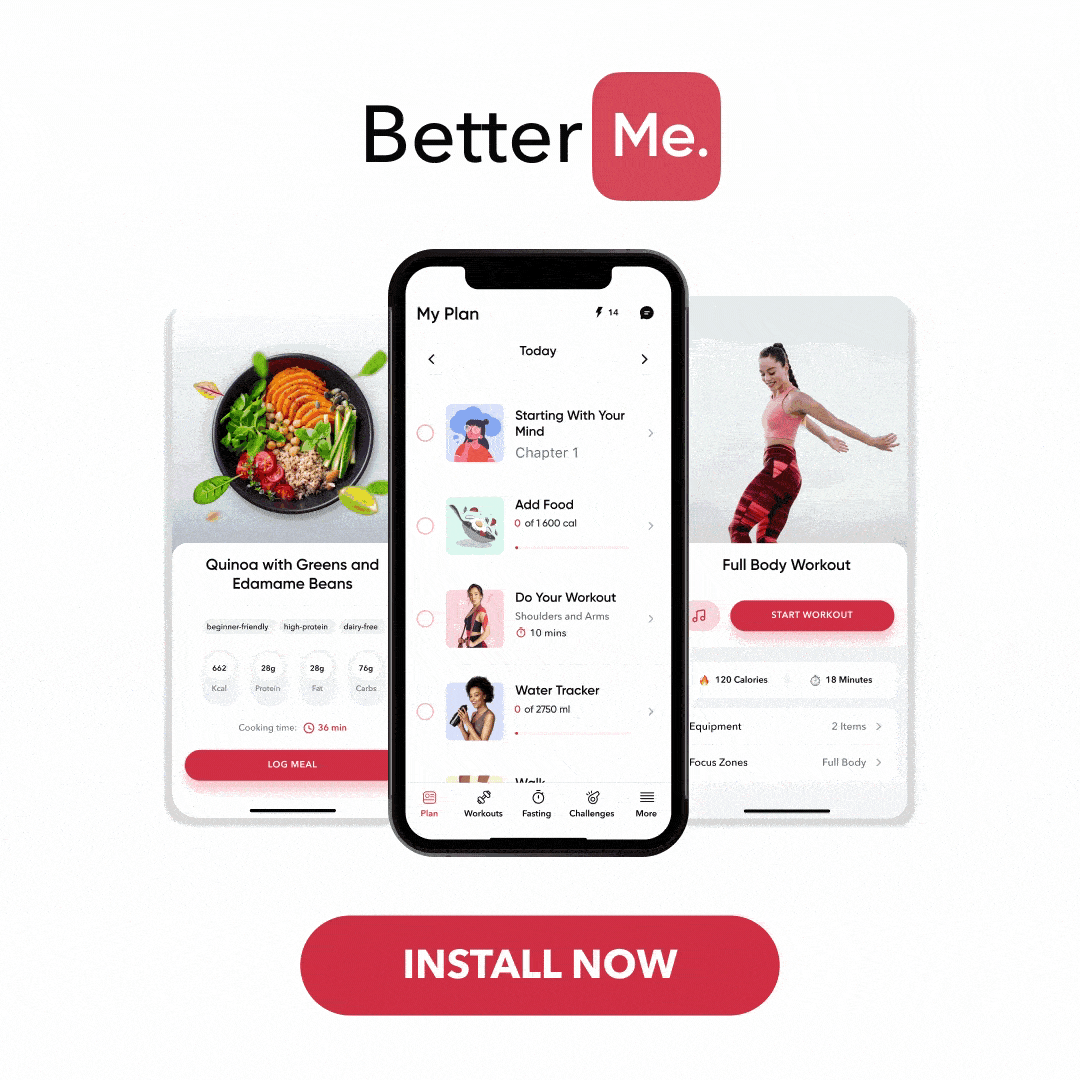 3 Easy Cauliflower Recipes You Should Try ASAP
While meal planning and prepping can go a long way in helping you eat healthily and lose weight, it can also be time-consuming and overwhelming. If you're looking for some easy cauliflower recipes to help you get started, here are three you can try.
Baked Cauliflower Pizzaiola (1)
This Italian-style vegetarian dish, on top of its savory flavor, comes packed with lots of nutrients.
Here's how you make it:
Ingredients:
1 large cauliflower, cut into 8 wedges

2 tablespoons olive oil, and an extra tablespoon for roasting

600 g ripe tomatoes, halved or quartered depending on their size

6 unpeeled garlic cloves, bashed

Small pack basil

1/2 small pack of fresh oregano or 1/2 teaspoon dried

Pinch of chili flakes

4 tablespoons dry white wine

2 tablespoons vegetarian Italian-style hard cheese

3 tablespoons breadcrumbs

125 g mozzarella, torn

Crusty bread, to serve

Green salad, to serve
Instructions:
Start by heating your oven to 200C.

Brush the cauliflower wedges using a tablespoon of oil, after which place them in a large roasting dish.

Season and roast the contents in the dish for about ten minutes or until they just begin to soften. Turn over the wedges carefully.

Now tuck in the garlic, tomatoes, and most of the oregano and basil around the cauliflower. Sprinkle over chili flakes, wine, and two more tablespoons of oil.

Season and put it back in the oven for about 25 minutes or until the tomatoes are soft and are just starting to stick. Slightly squish the tomatoes to help their juices flow.

Combine the breadcrumbs and Italian-style hard cheese. Tear the mozzarella over the tomatoes and cauliflower, then scatter the cheesy crumbs over the mixture.

Bake for about ten more minutes or until the topping turns crisp and the cauliflower becomes tender. Top with the remaining herbs and serve with a green salad and some crusty bread.
This recipe is courtesy of bbcgoodfood.com.
Read More: Sonoma Diet Recipe, And How It Works
Honey-Garlic Cauliflower (9)
Are you looking for the perfect healthy snack? Well, you're in luck. This recipe delivers just the right amount of crunch and flavor that will leave you coming back for seconds– and without compromising on its nutritious benefits!
Here's how you make it:
Ingredients:
1 cup all-purpose flour

2 cups panko breadcrumbs

3 large eggs, beaten

1 head cauliflower, chopped into bite-size florets

1/3 cup honey

1/3 cup soy sauce

2 garlic cloves, minced

Juice of 1 lime

1 tablespoon sriracha

1/4 cup corn starch

1/4 cup sliced scallions
Instructions:
Start by preheating your oven to 400C, then use a foil to line a large baking sheet.

Mix the cauliflower and flour in a large bowl, then toss until they're well coated.

Now set up a dredging station. Add the panko in one bowl, and then whisk the eggs in another and add in two tablespoons of water. Next, dip the cauliflower in the beaten eggs, then the panko– until they're fully coated.

Transfer to the prepared baking sheet before seasoning generously with salt and pepper. Bake them for about 20 to 25 minutes until they turn golden and crispy.

In the meantime, prepare the sauce. Whisk the cornstarch and water in a small bowl until the cornstarch completely dissolves. Then, set aside.

Combine the honey, soy sauce, garlic, sriracha, and lime juice in a small saucepan over medium heat. Once the mixture boils, reduce the heat then add the cornstarch mixture. Let it simmer and cook for about two minutes until the sauce thickens.

Toss the cooked cauliflower in the sauce until they're well-coated. Put back the cauliflower on the baking sheet and broil for about two minutes.

Garnish with some scallions and serve immediately.
This recipe is courtesy of delish.com.
Cauliflower Soup (4)
The recipe delivers a soup that's far tastier than most recipes out there. It's also simple and fast to make so you can whip it up at any time.
Here's how you make it:
Ingredients:
1 medium head cauliflower, broken into florets

1 medium carrot, shredded

1/4  cup chopped celery

2 1/2 cups of water

2 teaspoons chicken bouillon or vegetable bouillon cube

3 tablespoons butter

3 tablespoons all-purpose flour

3/4 teaspoon salt

1/8 teaspoon pepper

2 cups of 2% milk

1 cup shredded cheddar cheese

1/2 to 1 teaspoon hot pepper sauce, optional
Instructions:
Combine the carrot, cauliflower, celery, bouillon, and water in a dutch oven and bring them to a boil. Turn down the heat, cover, and let the mixture simmer for about 12 to 15 minutes or until the vegetables become tender. Do not drain.

Melt the butter in a large saucepan before stirring in the flour, salt, and pepper until the mixture becomes smooth. Gradually add in the milk.

Use medium heat to bring the mixture to a boil and stir for about two minutes or until thickened. Reduce the heat, stir in the cheese until it melts, adding some hot sauce if desired.

Stir into the cauliflower mixture and serve.
This recipe is courtesy of tasteofhome.com.
Dropping pounds by the dozens without putting yourself through the wringer is everyone's weight loss pipe dream. But what if we told you that the BetterMe app can make that happen? Keep yourself in prime shape with our fat-blasting workouts, delicious budget-sparing recipes, and body-transforming challenges with our app!
More Cauliflower Meal Ideas
Cauliflower can single-handedly make your low-carb dreams come true. It can replace everything from rice to pizza crust– and it does so with ease. 
If you're looking for more cauliflower meal inspiration, check out these brilliant hacks:
Cauliflower pizza crust

– make a crispy, gluten-free pizza crust using just cauliflower, eggs, and cheese

Cauliflower rice

– swap out your usual rice for this low-carb alternative

Cauliflower mac and cheese

– enjoy all the flavor of your favorite comfort food without the carbs

Cauliflower fritters

– these are perfect for a quick and easy snack or a light meal

Cauliflower soup

– a creamy soup is sure to satisfy on a cold day

Cauliflower crust quesadillas

– ditch the tortilla in favor of a cauliflower crust for a lighter, healthier quesadilla

Cauliflower vegan wings

– low-calorie and delightful chicken substitutes.
Can You Lose Weight By Eating Cauliflower?
The short answer? Yes! You can lose weight by eating cauliflower. The detailed answer? Research shows that a low-calorie, high-fiber diet can be helpful for weight loss (6)– and cauliflower fits the bill on both counts.
Here are five reasons why cauliflower may help you lose weight:
Cauliflower Is Low In Calories
A cup of raw cauliflower contains only 27 calories, making it a great low calorie food for weight loss (3).
Furthermore, over 90% of those calories come from water and carbs. This means that cauliflower is also low in fat and protein, two nutrients that can add up quickly when you're trying to lose weight.
Cauliflower Is High In Fiber
One of the main reasons people gain weight is because they eat more calories than they need. But foods that are high in fiber and water can help fill you up so you avoid overeating. 
Fiber is an indigestible carb that helps keep you feeling full after eating. Since cauliflower is so low in calories, it's a great way to get your fill of fiber without adding a lot of calories to your diet.
A cup of raw cauliflower contains 2.2 grams of fiber or about 8% of the daily recommended amount for a woman (3).
A high-fiber diet is also essential for gut health — a commonly overlooked component of weight loss. A healthy gut can help you absorb nutrients better, regulate your appetite more, and eliminate toxins more efficiently (5).
Cauliflower Is A Nutrient-Dense Food
In addition to being low in calories and high in fiber, cauliflower is also packed with vitamins, minerals, and antioxidants.
Just one cup of raw cauliflower provides about 70% of the daily recommended amount of vitamin C for a woman, as well as smaller amounts of vitamins B6, folate, potassium, and others (3).
Cauliflower is also a good source of antioxidants like quercetin and kaempferol, which can help protect your cells from damage and support your immune system (2).
Cauliflower May Help Regulate Blood Sugar Levels
Cauliflower may also help regulate blood sugar levels. 
Why is this important?
Some overweight and obese people have insulin resistance, which means their bodies can't effectively use the hormone insulin. This causes blood sugar levels to rise, which can lead to weight gain and type 2 diabetes (10).
Fortunately, research shows that cruciferous vegetables may help improve insulin sensitivity. This could be due to its high fiber and antioxidant content. Fiber helps slow down the absorption of sugar into the bloodstream, while antioxidants help reduce inflammation and may improve insulin sensitivity (8).
Read More: 21 Day Fix Recipes For Beginners (Healthy Eating Meal Plan And Recipes)
Cauliflower Is Easily Accessible And Versatile 
Successful weight loss comes down to creating and maintaining a calorie deficit. While most overweight people know they should eat less, they struggle to find delicious and affordable foods to achieve this goal. 
Cauliflower is a great weight-loss food because it's affordable, readily available, and versatile. You can buy cauliflower at most grocery stores year-round, and it can be used in a variety of recipes.
This amazing crop is also incredibly versatile. While most people think of it as a vegetable, it can actually be used as a grain, a dairy product, or even a meat substitute. This makes it easy to create satisfying meals that are low in calories but high in nutrients.
Can Cauliflower Be Eaten Every Day?
Yes, cauliflower can be eaten every day. Just make sure to eat it in moderation as part of a balanced diet.
Eating too much cauliflower can also lead to gas and bloating. This is because cauliflower is a cruciferous vegetable, which contains a type of soluble fiber called raffinose.
Raffinose is fermented by bacteria in the gut, which can produce gas and cause bloating (7). However, this side effect is usually only temporary and will go away as your body adjusts to eating more cauliflower.
If you're looking to add cauliflower to your diet but are worried about gas and bloating, start by eating small amounts and gradually increase your intake over time. Cooking the cauliflower before eating it will also help reduce its raffinose content.
Is Cauliflower Better Steamed Or Boiled?
There is no right or wrong answer to this question. It really depends on your preferences.
Some people prefer steamed cauliflower because it retains more of its nutrients and has a softer texture. Others prefer boiled cauliflower because it's easier to digest and has a milder flavor.
Boiling can cause cauliflower to lose some of its water-soluble vitamins, but if the only way you enjoy it is boiled, it's better to eat it boiled than not at all.
On the other hand, steamed cauliflower is a great option for weight loss. This cooking method helps preserve nutrients while still making the vegetable easier to digest.
Want to build an attention-grabbing bubble butt, blast away fat that's stored in all the wrong places, spring-clean your diet, turn back the clock on your skin, skyrocket your self-confidence and shatter your insecurities? Check out the BetterMe app and set this plan in motion!
Is Baked Cauliflower Good For Weight Loss?
If you love spicy, crunchy, fried foods, you might have a hard time eating steamed or boiled cauliflower. Fortunately, you can still enjoy your favorite foods while trying to lose weight.
Baked or roasted cauliflower is a great alternative to fried foods. It's just as crispy and delicious but much lower in fat and calories.
Moreover, baked cauliflower is easy to make and can be a great addition to any meal. Simply coat cauliflower florets in a bit of olive oil and your favorite spices, then roast in the oven or air fryer until crispy.
The Bottom Line
Cauliflower is a low-calorie, nutrient-dense vegetable that should be a staple in any healthy diet. It's also a versatile ingredient that can be used in countless recipes.
While cauliflower is a great weight-loss food, it's important to remember that no single food can cause you to lose weight. The key to successful weight loss is creating a calorie deficit by eating fewer calories than you burn.
If you're looking to lose weight, focus on creating a healthy and sustainable diet that includes a variety of nutrient-rich foods like cauliflower, as well as performing regular physical activity.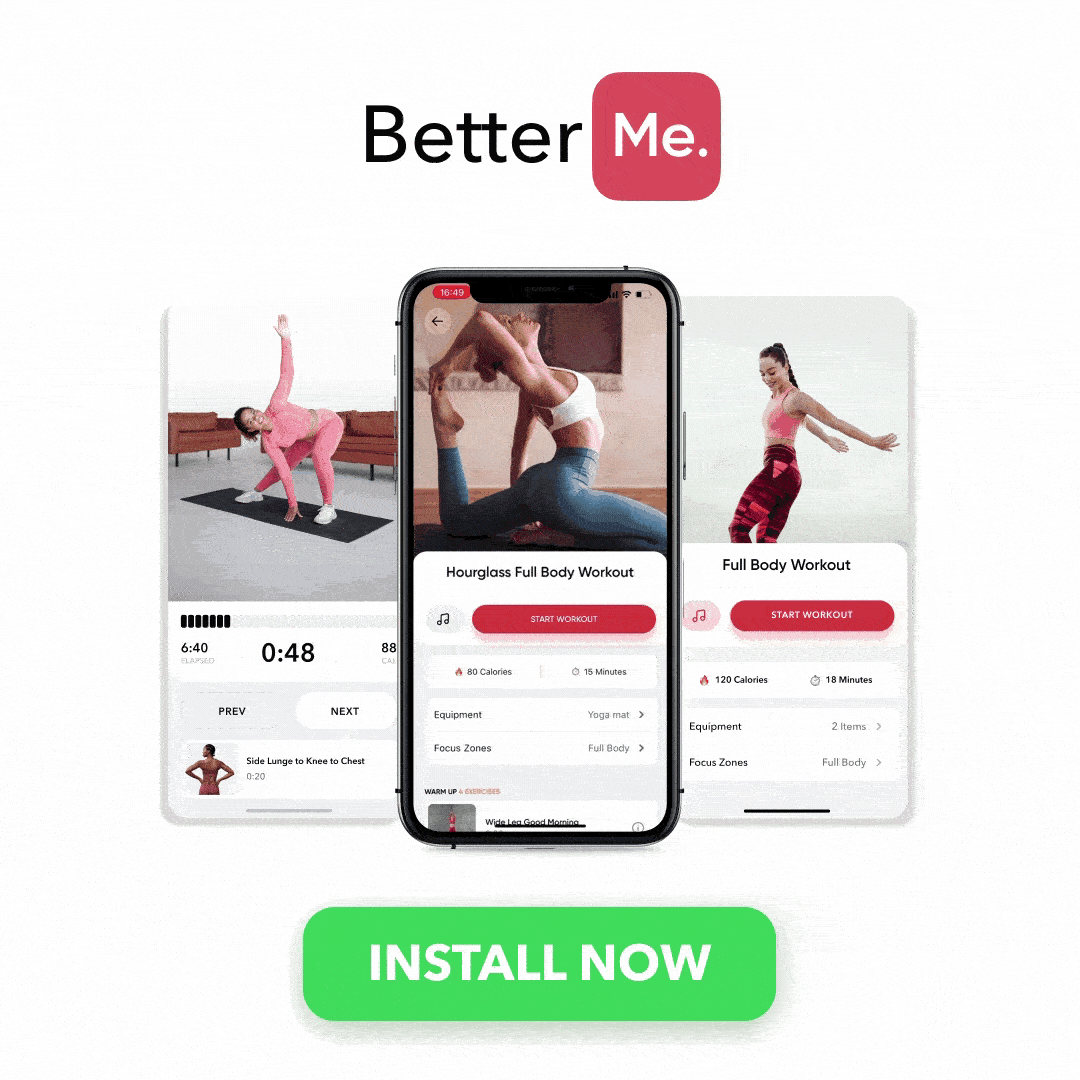 DISCLAIMER:
This article is intended for general informational purposes only and does not address individual circumstances. It is not a substitute for professional advice or help and should not be relied on to make decisions of any kind. Any action you take upon the information presented in this article is strictly at your own risk and responsibility!