When it comes to dieting, the list of weight loss diet plans is endless. There are fad diets, practical meal plans, and restrictive plans, all promising one thing: weight loss. One type of diet that most people are unfamiliar with is the volume eating diet plan. It is very effective in weight loss, as its attraction focuses on making you feel full. The result of this plan is that you do not overeat, and neither do you overindulge in your snacks. For most people in this diet plan, the trick is determining the best volume eating recipes.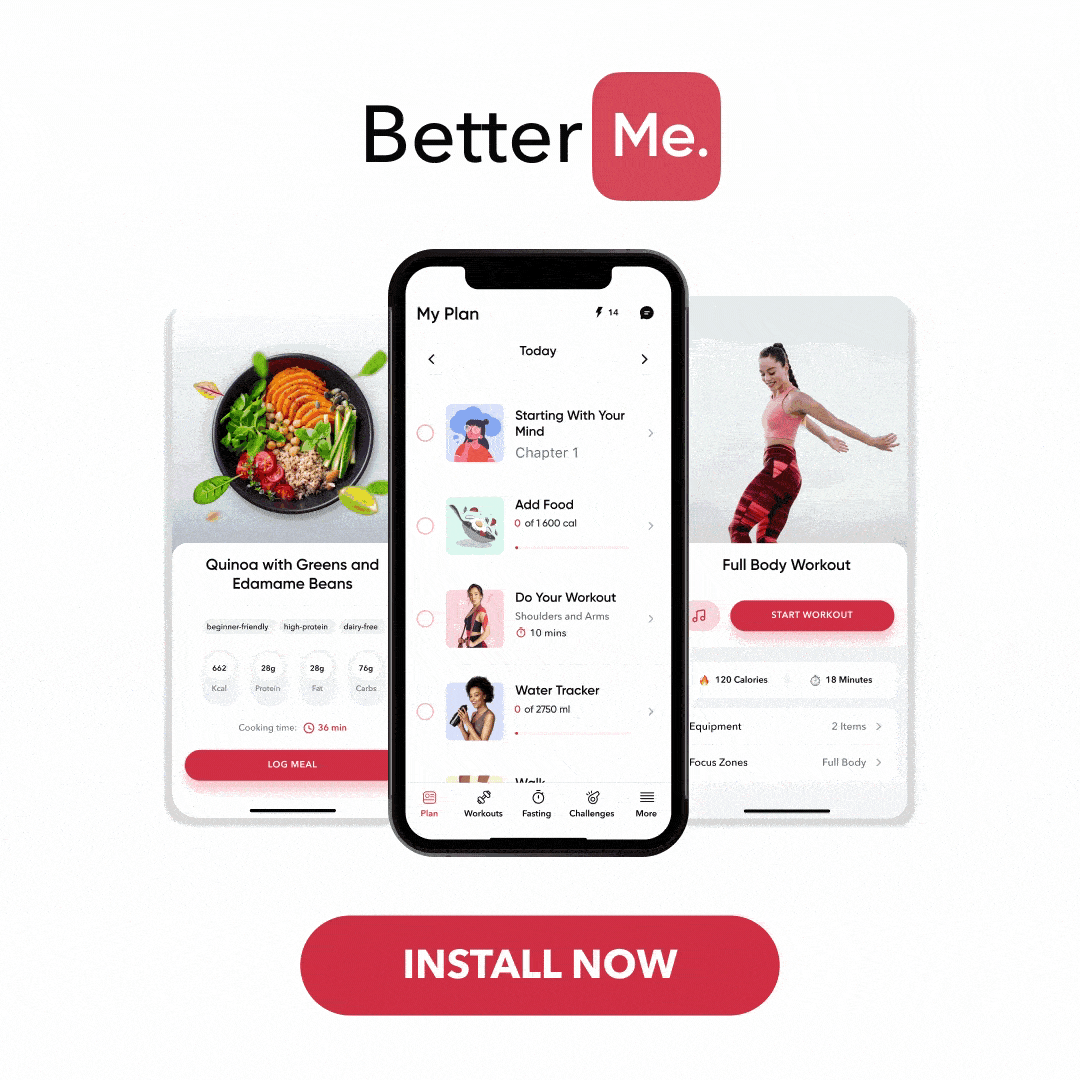 With that in mind in this article, we will be analyzing five of the best volume eating recipes you can try and while still managing to lose weight. All the recipes focus on low-calorie foods that tend to have a high volume and few calories. Let us get started! We will provide the nutritional analysis of each recipe to make it easier to track your daily calorie intake.
What Is Volume Eating?
Volume eating is also known as volumetrics. It is a concept that focuses on the consumption of low-calorie foods that tend to have high volumes (8). This means that these foods will make you feel full for longer due to their high volume.
If you add this to the fact that they have lower calorie content, they can easily contribute to a calorie deficit. And as we all know, maintaining a calorie deficit eventually should lead to weight loss.
That said, the idea of volume eating or volumetrics is to use the concept of energy density as the determinant of your eating patterns. The energy density magnifies the calories, and in volumetrics, you are urged to opt for those with fewer calories. So, in a nutshell, you should only consume high volume, low-calorie foods.
Read More: Volume Eating: How To Stay Full On Fewer Calories
What Can You Eat?
When it comes to volume eating, most people who are not familiar with the concept tend to ask numerous questions. One frequently asked question is what you can and cannot eat. According to experts, you can eat practically anything. The only thing you need to pay close attention to is the energy density (8).
They define energy density as the number of calories found in a specific food (8). Foods with high energy densities tend to have numerous calories, while those with lower densities provide fewer calories but with more volume (8).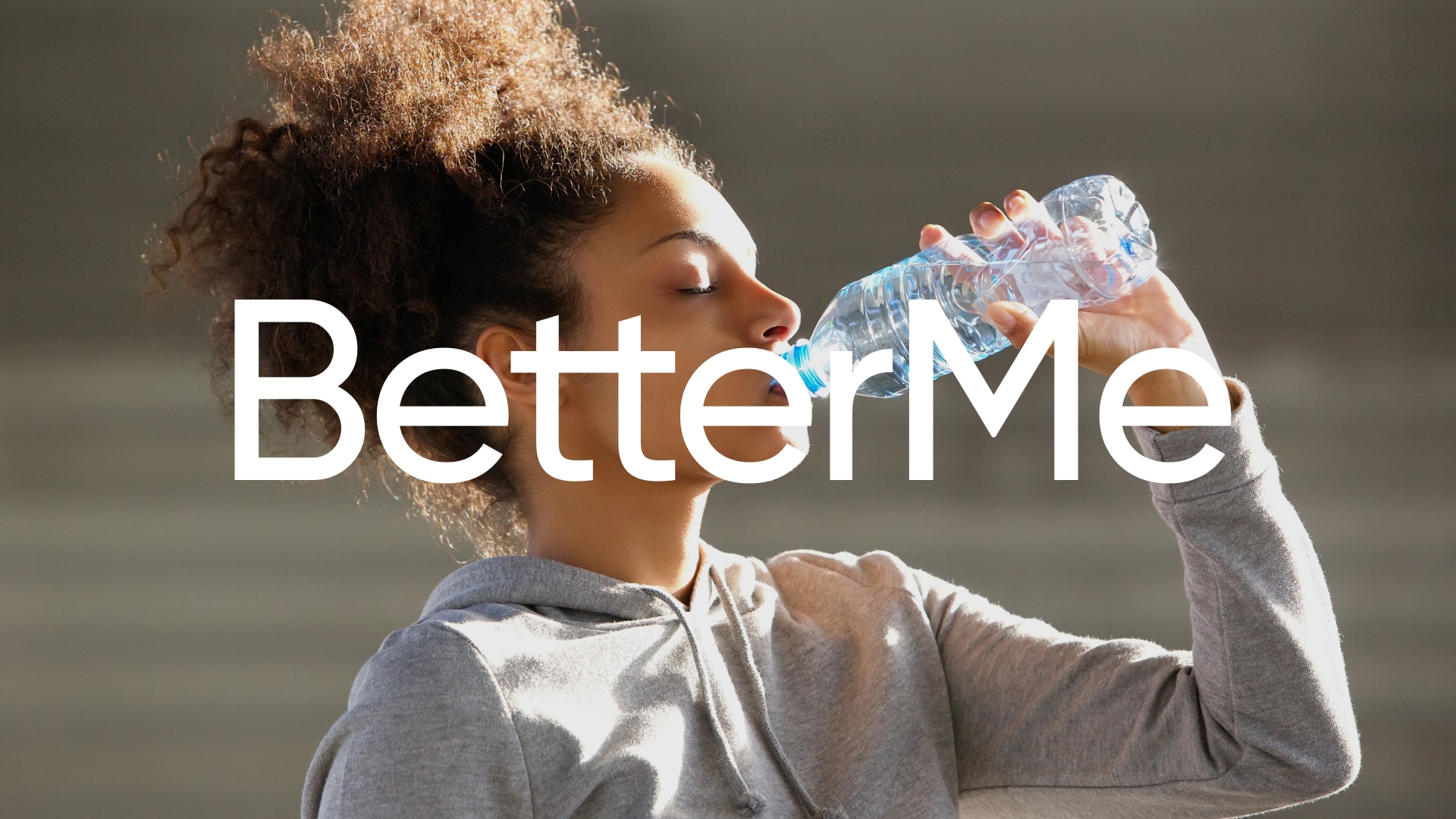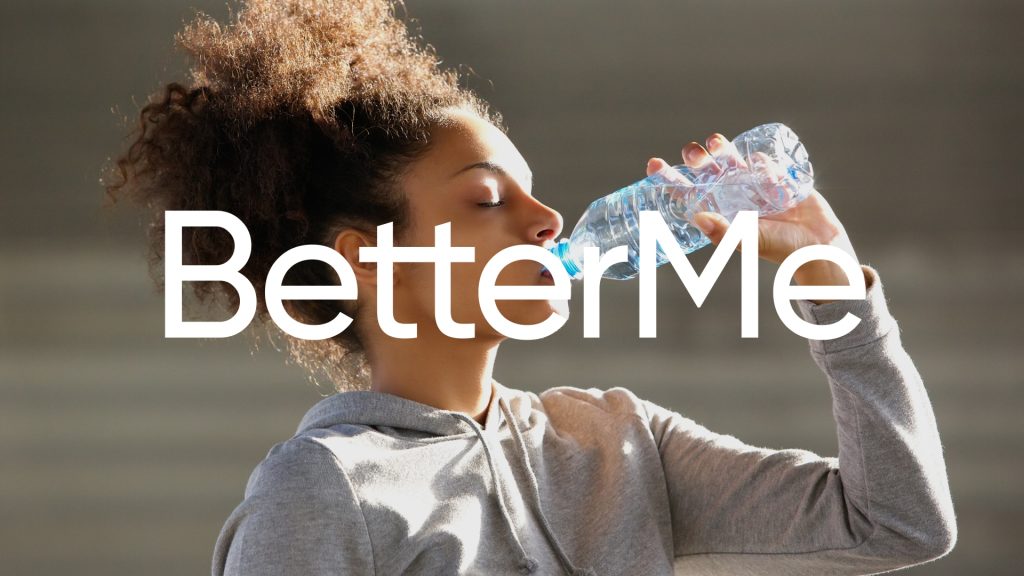 WebMD suggests you consider adding any of the following foods to your volume eating diet plan (8):
Whole fruits

Nonstarchy vegetables like mushrooms, tomatoes, and broccoli

Broth-based soups

Realistic portions of whole grains such as brown rice and whole-wheat pasta

Reasonable quantities of legumes, lean proteins, low-fat dairy and dairy products

Little or sparing amounts of fried foods, nuts, fats, cookies, and candy
These are some of the suggested foods and their portion sizes. However, it would help to talk with your nutritionist or dietitian before adding them to your diet plan. Again, speak to these professionals and let them know if you have any cravings or food restrictions before recommending what to eat.
5 Of The Best Volume Eating Recipes
You are advised not to settle on anything before talking to a healthcare professional, no matter how convinced you are by the effectiveness of volume eating in weight loss. It means that you should not even prepare these recipes if you are yet to speak to your doctor.
Remember that each diet plan has its pros and cons, and it would help if you weighed the pros and cons of volume eating with your physician. But, likewise, they have to assess your health first before giving you the go-ahead.
Once you get their permission to indulge in volume eating, talk to your nutritionist about some recipe and meal plan ideas. Here are our top five volume eating recipes that we suggest you consider trying:
Want to build an attention-grabbing bubble butt, blast away fat that's stored in all the wrong places, spring-clean your diet, turn back the clock on your skin, skyrocket your self-confidence and shatter your insecurities? Check out the BetterMe app and set this plan in motion!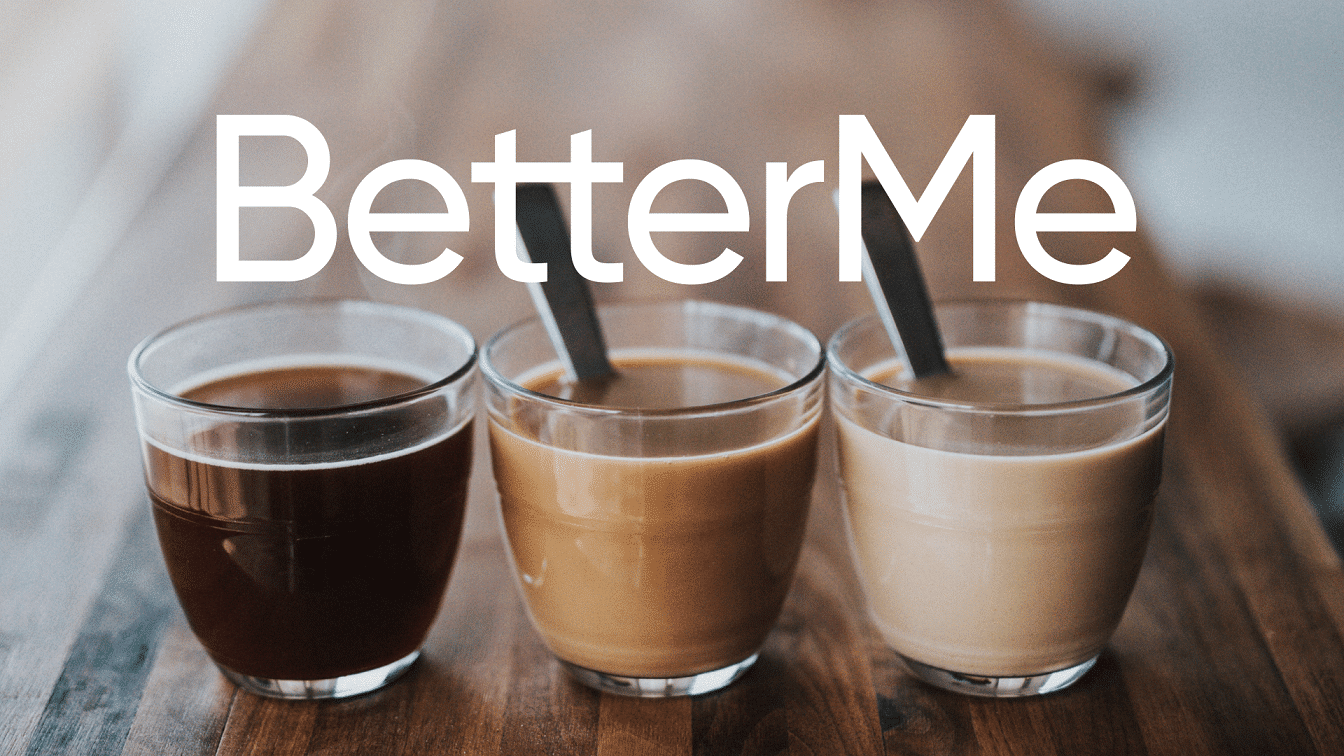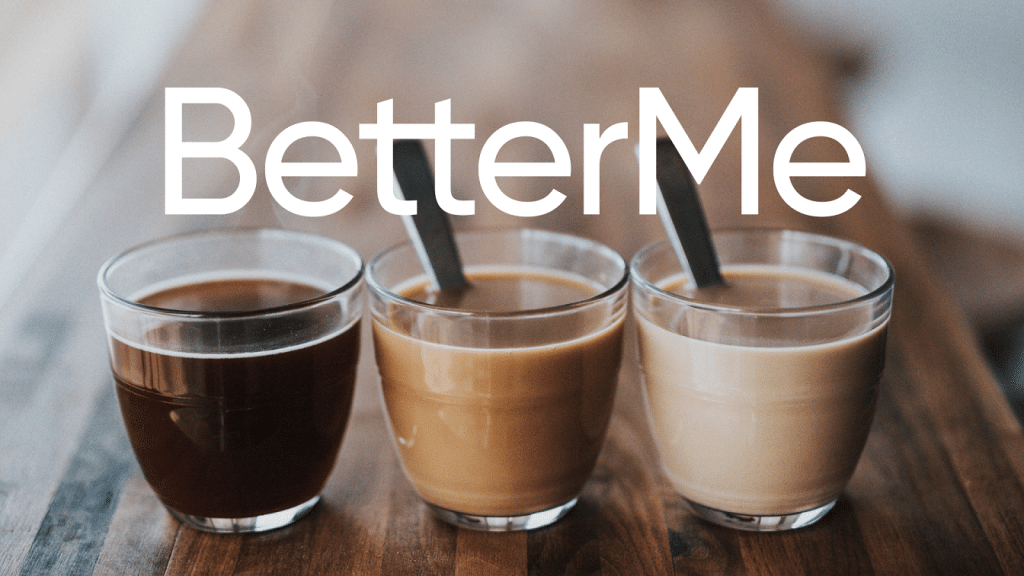 The Vegetarian Miso Soup Recipe
(
4
)
The following Japanese cuisine incorporates low-calorie vegetables that are very nutritious. One of the vegetables used is the wakame seaweed or shredded nori. According to WebMD, a two-tablespoon serving of wakame seaweed has five calories and one gram of carbohydrates. 
It does not contain any protein, sugar, fiber, or fat content (4). It means that these vegetables are suitable for helping you maintain your ideal weight or shed unwanted pounds. In addition, the vegetables fill the soup with numerous health benefits, making it an excellent healthy food choice.
Ingredients
To prepare this soup, you will need to shop for the following:
One tablespoon of shredded nori or wakame seaweed 

Three scallions, chopped   

1/3 cup white miso

1/2 block silken tofu, cut into one-inch cubes

4 cups of water

Soy sauce (optional. Do not use it if you want a gluten-free soup)
Preparation
Let some water in a medium pot slowly simmer and then add the shredded seaweed. Allow it to simmer for five to six minutes.

Lower the heat to very low, and then add your scallions, miso, and tofu. If you are using soy sauce, go ahead and also add it at this juncture.

Stir until the miso dissolves entirely in the mixture. You are asked to reduce the heat to very low because boiling the miso may ruin its health properties. Similarly, it may also change the flavor of the entire soup.

Serve in a bowl while hot and enjoy.
Nutritional Content
Because we have used low-calorie vegetables, you can always expect the soup also to contain fewer calories. The nutritional content of this recipe is as follows:
Calories- 83 per serving

Total carbs- 3 g

Protein- 7 g

Total fat-3 g
Note: This recipe may not be suitable for everyone, which is why you have to consult with a healthcare professional before adding it to your diet plan. If you experience any of the following, make sure you seek advice before trying this recipe:
Kidney disease.

 According to WebMD, seaweed has high traces of potassium, which do not react well in individuals with kidney disease. Similarly, it contains vitamin K, which could interfere with kidney blood-thinning medications like Warfarin (

4

).

Thyroid disease. 

Various types of seaweed also contain high amounts of iodine that may affect thyroid health.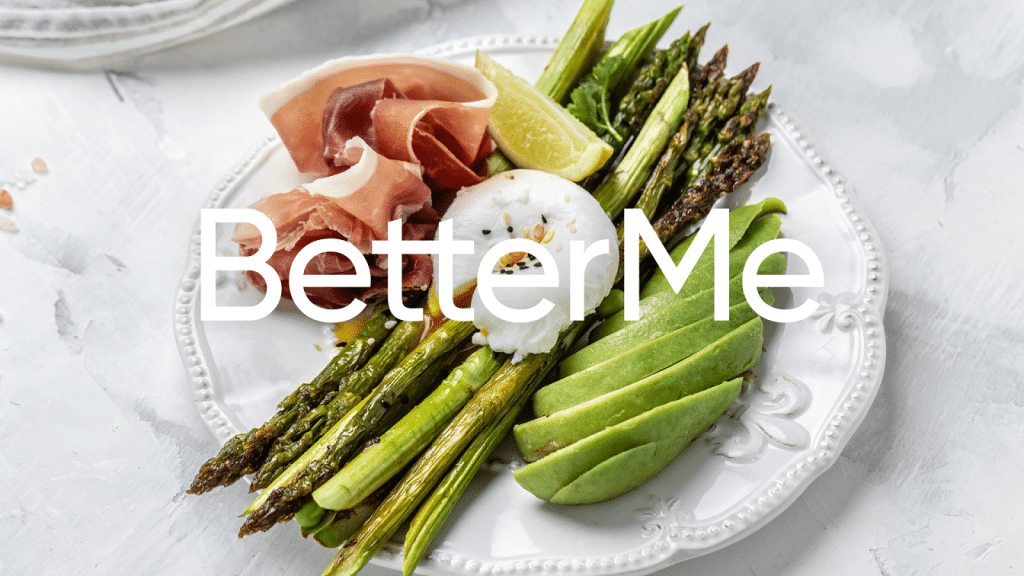 Summer Vegetable Soup
(
6
)
Another volume eating recipe that you can try, purely made from low-calorie vegetables, is the Summer Vegetable Soup. The recipe is obtained from Mayo Clinic and is as follows:
Ingredients
One yellow bell pepper, seeded and diced (roughly 1 cup)

1 tablespoon olive oil

One yellow onion, chopped (roughly 1 cup)

One zucchini halved lengthwise and thinly sliced crosswise (roughly 1 cup)

2 tablespoons chopped fresh cilantro (fresh coriander)

One carrot, peeled, halved lengthwise, and thinly sliced crosswise (roughly 1 cup)

Three cloves garlic, chopped

One bay leaf

Four plum (Roma) tomatoes, peeled and seeded, then diced

1 tablespoon chopped fresh oregano or one teaspoon dried oregano

1 teaspoon ground cumin

4 cups added vegetable stock or broth (with no salt)

1/4 teaspoon freshly ground black pepper

1 tablespoon grated lemon zest

1/4 teaspoon salt
Preparation
Heat the olive oil over medium heat in a large saucepan. Add the onion and let it sauté for about four minutes or until it is soft and translucent. 

Add the garlic and let it sauté for half a minute. Do not wait until it turns brown. Instead, after the 30 seconds mark, add the tomatoes, cumin, and oregano and let them cook until the tomatoes soften. It may take roughly four minutes. 

Add the bay leaf and stock and bring to a boil, then reduce the heat to medium-low. Let the mixture simmer. Add the bell pepper and carrots and let them cook for two minutes. Add the zucchini and let it cook for another three minutes until it is tender. 

Stir in the cilantro and lemon zest, and then season with salt and pepper. 

Discard the bay leaf.

Serve in a bowl and enjoy. 
Nutritional Content
The following recipe is designed for eight servings. The nutritional content for one serving is as follows (6):
Calories- 62

Total fat- 2 g

Protein- 2 g

Total carbohydrates- 9 g
Read More: 250-Calorie Meals: Hit Your Weight Loss Goals With These Simple Recipes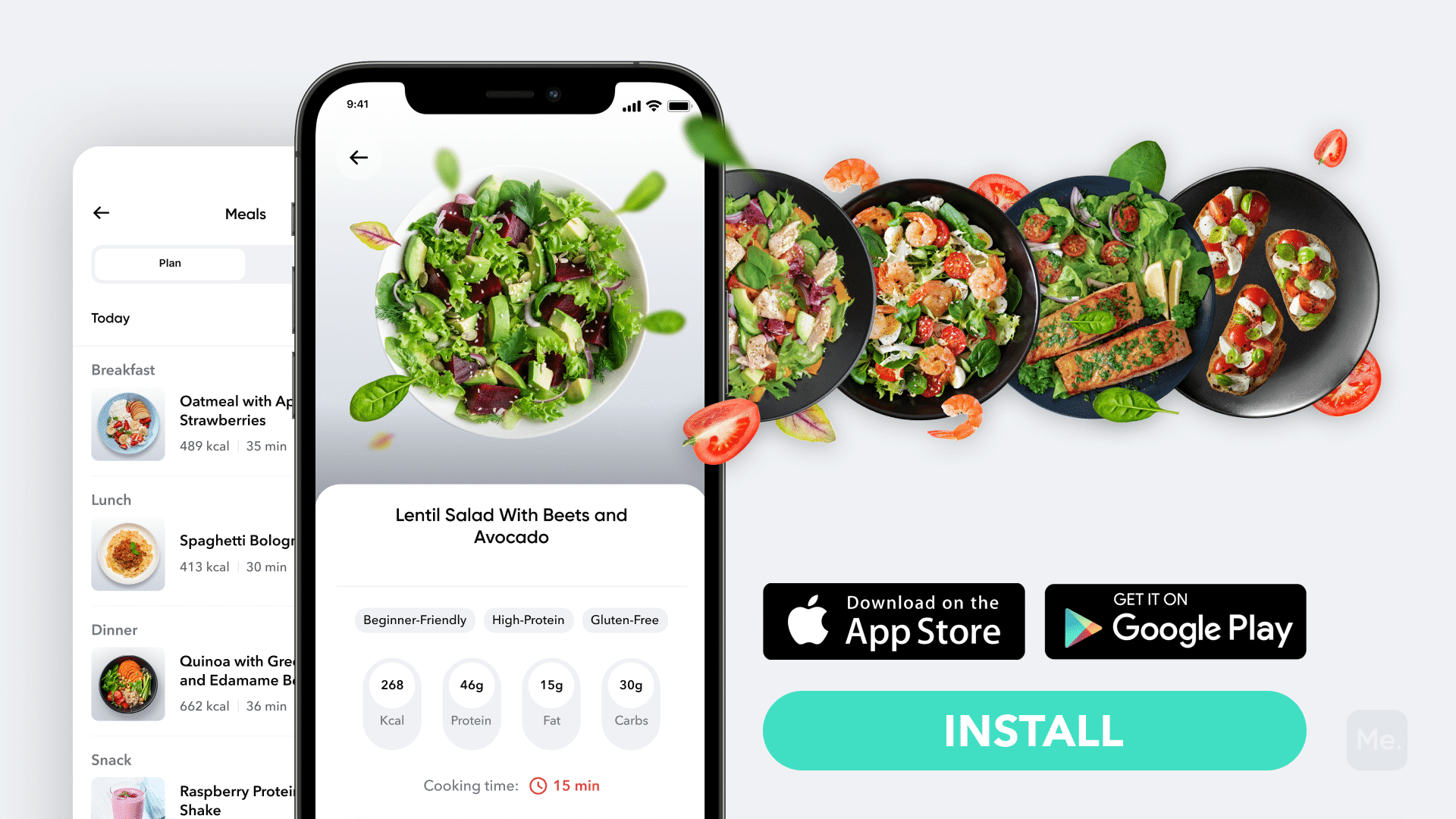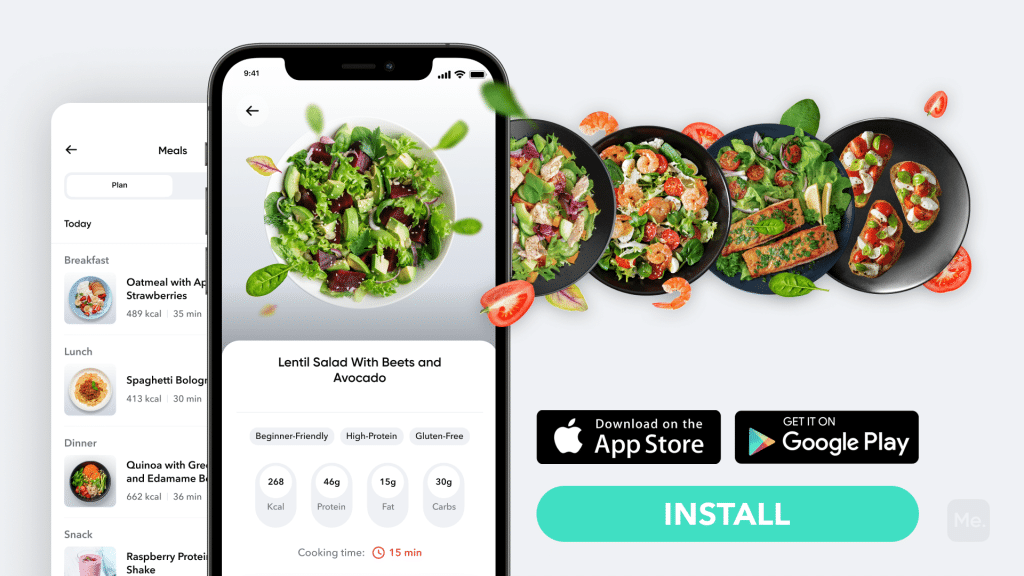 Mushroom Barley Soup
(
5
)
The following recipe is prepared from high volume, low-calorie foods. It is also obtained from Mayo Clinic and is as follows:
Ingredients
1/4 cup thinly sliced green onions

1 tablespoon canola oil

1 1/2 cups chopped onions

1/8 teaspoon black pepper

1 cup sliced mushrooms

8 cups vegetable stock

3/4 cup chopped carrots

3 ounces dry sherry

1 teaspoon dried thyme

1/2 small potato, chopped

1/2 teaspoon chopped garlic

3/4 cup pearl barley
Preparation
Take a large stockpot and heat the oil in it over medium-high heat.

Add the garlic, mushrooms, onions, thyme, carrots, and pepper. Let them sauté for five minutes or until the onions are translucent.

Add the vegetable stock and barley and bring the mixture to a boil.

Lower the heat and let it simmer for roughly twenty minutes or until the barley is tender.

Stir in potato and sherry and continue to simmer until the potato is cooked or for roughly fifteen minutes.

Garnish with the sliced green onions and serve immediately.
Nutritional Content
The recipe above can produce nine servings. The nutritional content for each serving is as shown below (5):
Calories- 121

Total fat- 4 g

Protein- 2 g

Total carbohydrates- 19 g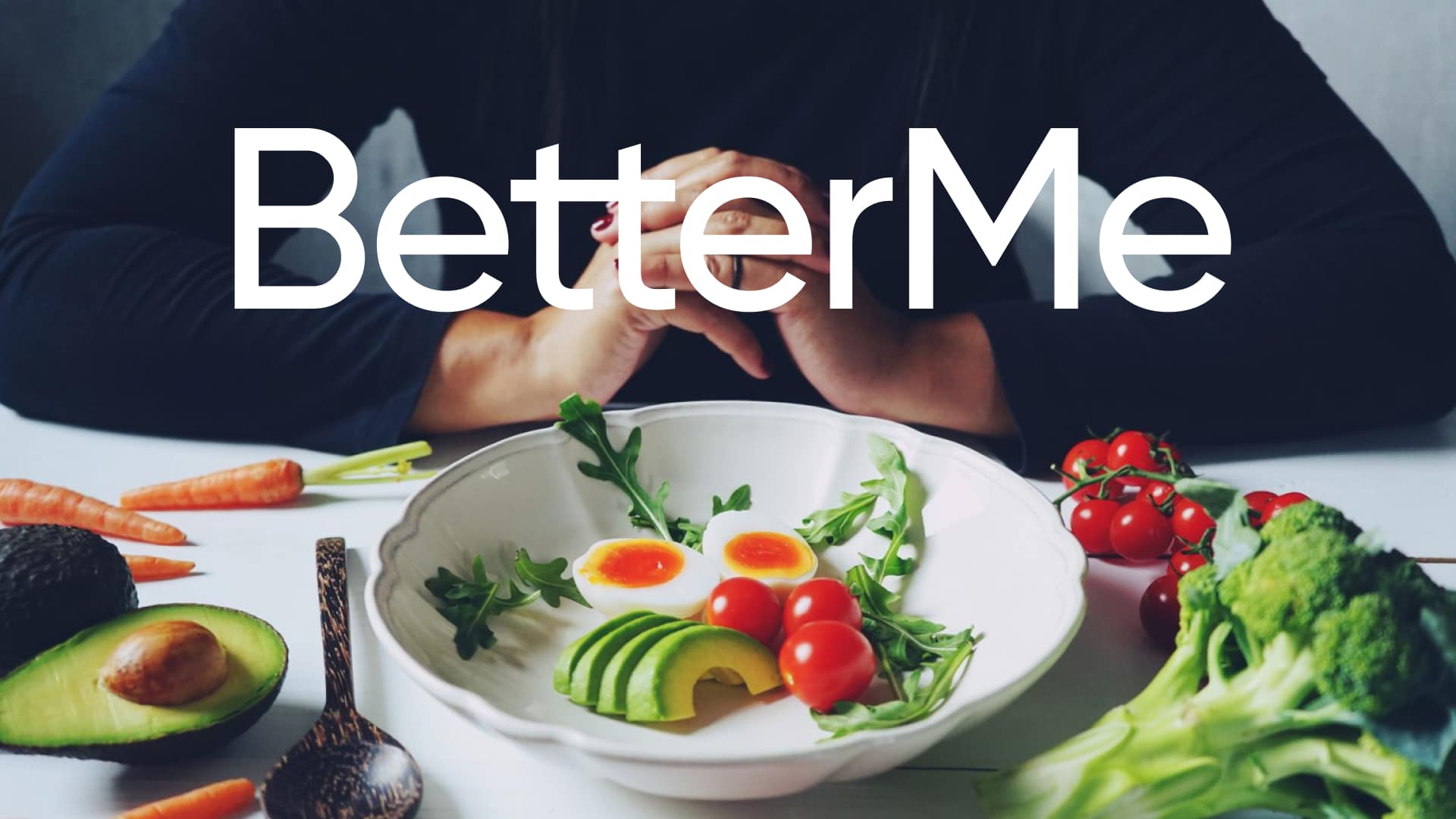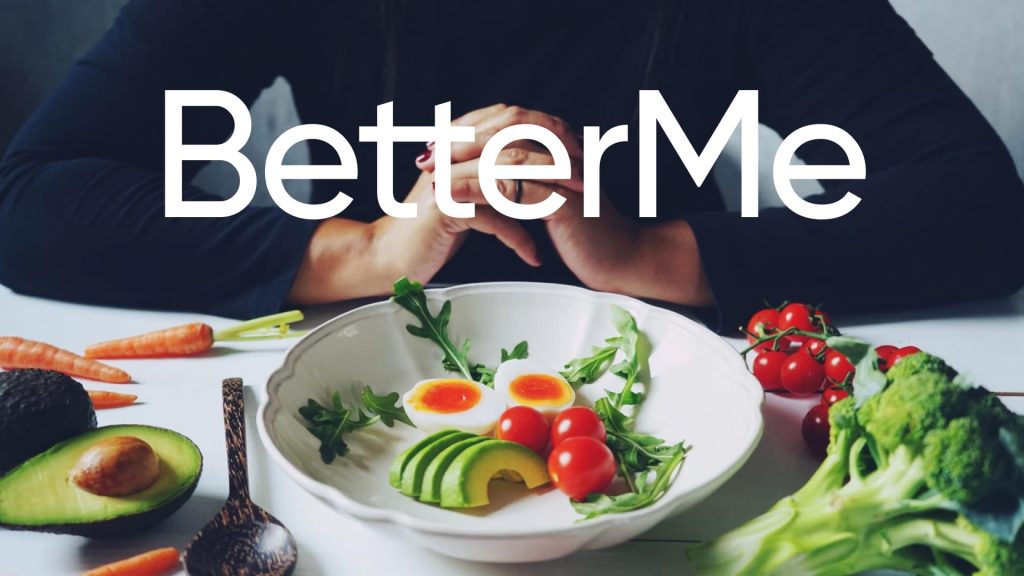 Creamy Butternut Squash Soup
(
2
)
The following recipe is obtained from Mayo Clinic and is as follows:
Ingredients
1 cup chopped celery

1 teaspoon olive oil

1/4 cup cornstarch

1 cup chopped carrots

4 cups roasted butternut squash

2 cups chopped onion

2 cups water

1 cup low-sodium vegetable broth

Three tablespoons brown sugar

3/4 teaspoon kosher salt

1/4 cup cold water

1/2 teaspoon cinnamon

1/4 teaspoon nutmeg

1/4 cup half-and-half
Preparation
Take a large soup pot and heat the olive oil over medium-high heat. Add the onion, celery, and carrots and let them sauté until tender or anywhere between five and ten minutes.

Pour in the broth, nutmeg, salt, cinnamon, brown sugar, and squash. Allow the soup to simmer for about fifteen minutes.

Remove the pot from the heat and place your soup in a blender, small amounts at a time.

Place a towel over the lid of the blender to avoid the cover from popping up.

Add the blended soup back to the soup pot and let it boil.

Take a small bowl and make a slurry by combining water and cornstarch.

Add one tablespoon of cornstarch slurry at a time to the boiling soup mixture, and make sure you whisk until you get your desired soup thickness.

Add half-and-half, stir, and serve.
Nutritional Content
The serving for this recipe is six. However, we will analyze the nutritional content of only one cup serving, which is as shown below:
Calories- 129

Total fat- 1 g

Total carbohydrates- 29 g

Protein- 2 g
When it comes to weight loss, progress is made by inches, not miles, so it's much harder to track and a lot easier to give up. BetterMe app is your personal trainer, nutritionist, and support system all in one. Start using our app to stay on track and hold yourself accountable!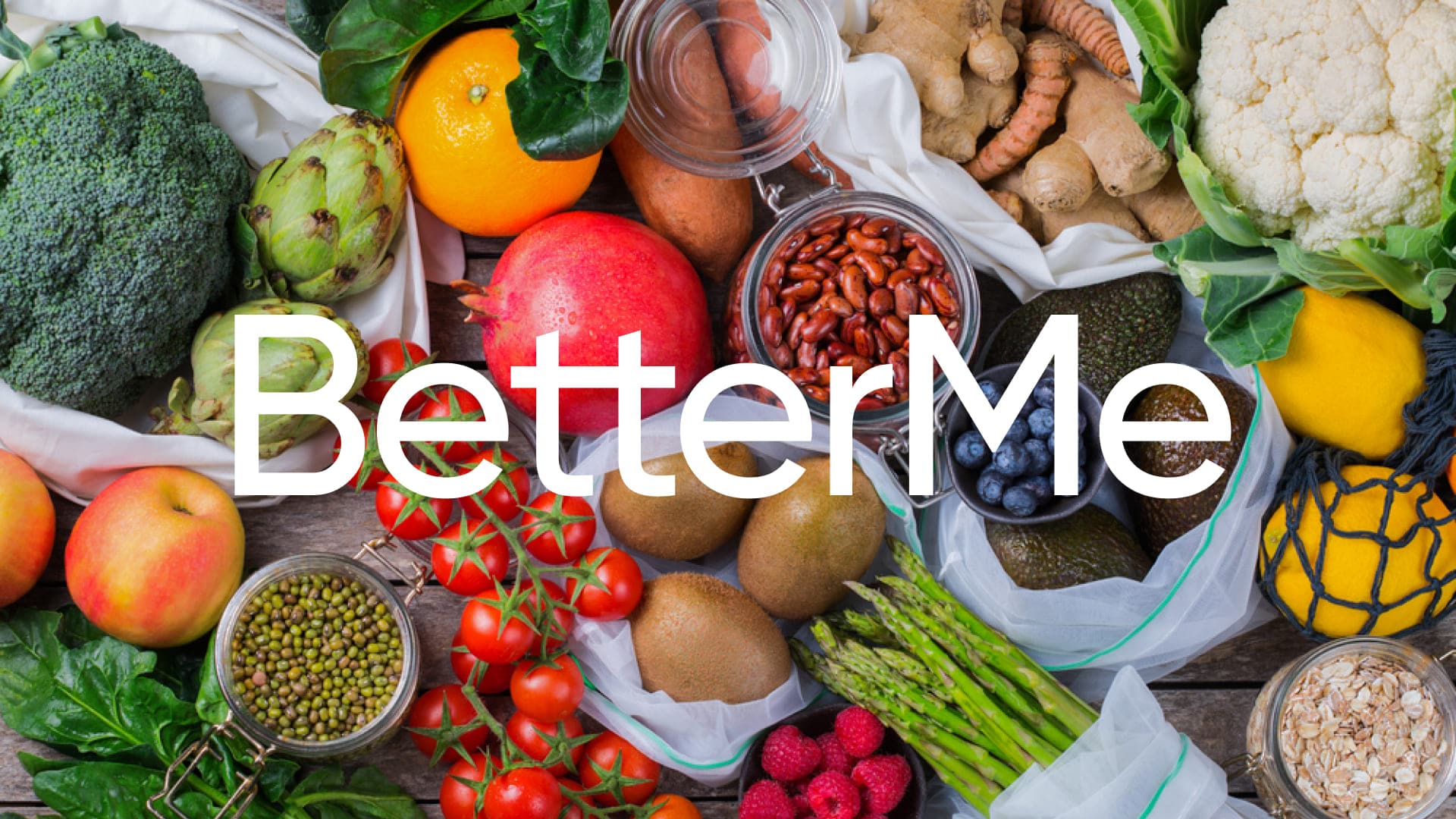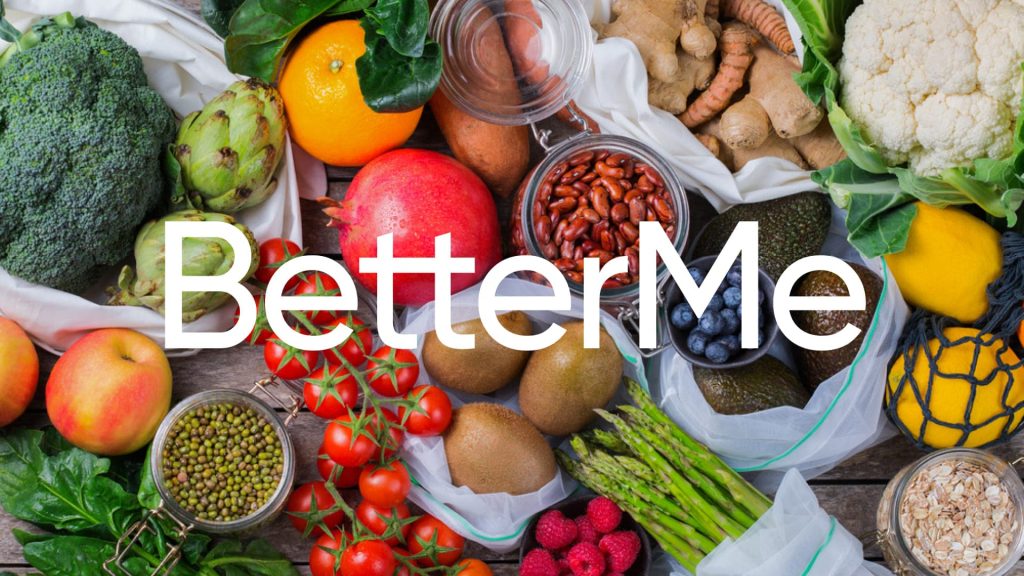 Vegetarian Chili
(
7
)
The last of the volume eating recipes we will discuss in this piece is the vegetarian chili recipe. It is also from the Mayo Clinic website and is as follows:
Ingredients
2 cups diced onion

1 cup celery, diced

1 cup bell pepper, diced

2 Fresno peppers, diced

Two cloves garlic, minced

Two tablespoons of water

2 quarts crushed tomatoes (without salt)

2 cups cooked pinto beans (do not add salt. If they are canned, make sure you rinse them)

Two tablespoons ground cumin

1 tablespoon balsamic vinegar

1 tablespoon chipotle pepper (or smoked paprika)

one tablespoon dried oregano

1 tablespoon ground black pepper
Preparation
Place a stockpot over low heat and add your onion, bell pepper, garlic, and celery. Add two tablespoons of water and let the mixture cook until the onions become translucent. It may take roughly ten minutes.

Add all the remaining ingredients, cover, and let them simmer for one to two hours. Make sure you stir the mixture occasionally. If the chili happens to thicken, add some water to make it a little bit thin or to your liking.
Nutritional Content
One serving of this recipe is roughly two cups. The nutritional content of this one serving size is as shown below (7):
Total carbohydrate- 31 g

Protein- 7 g

Total fat- 1 g

Calories- 161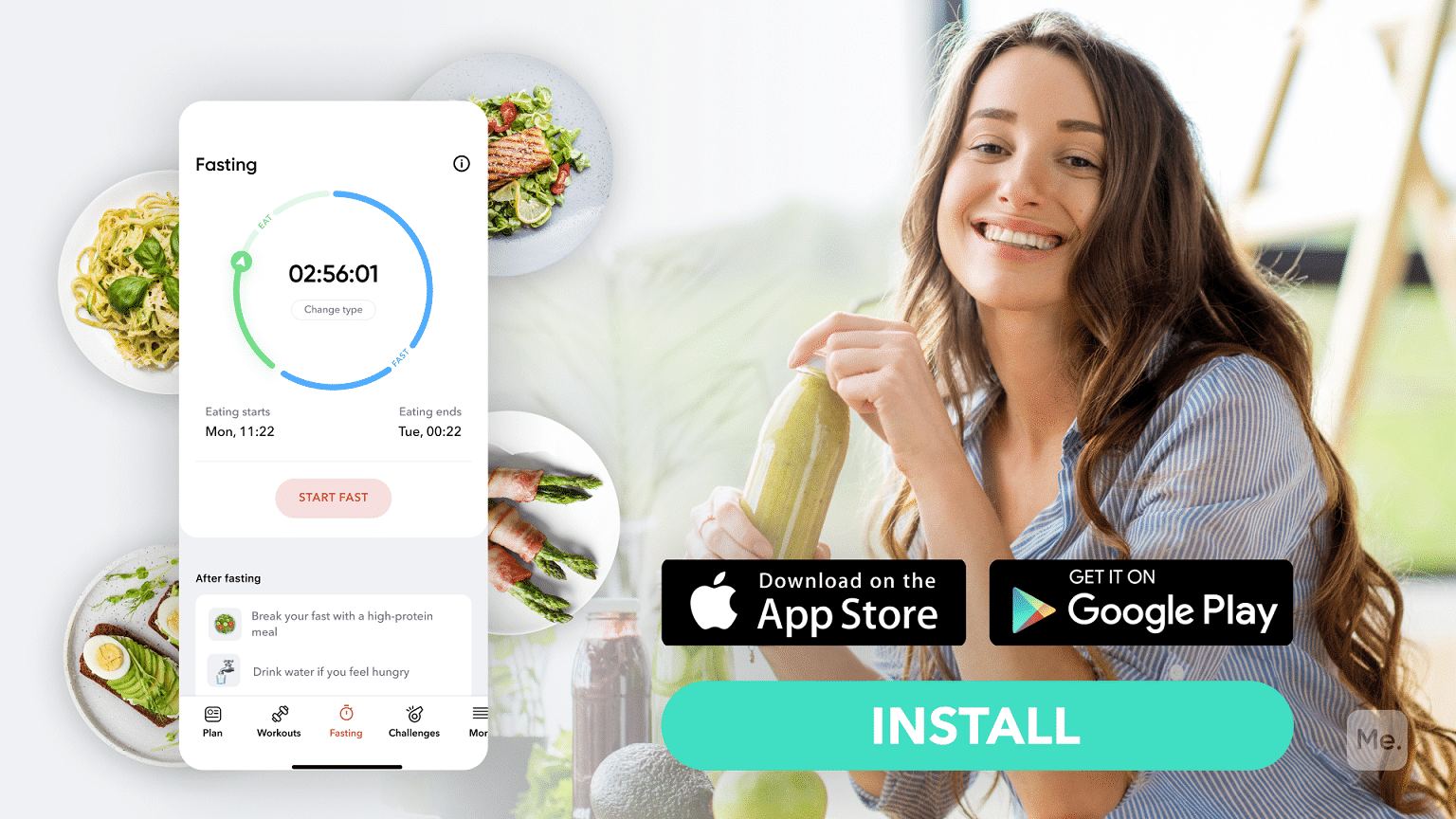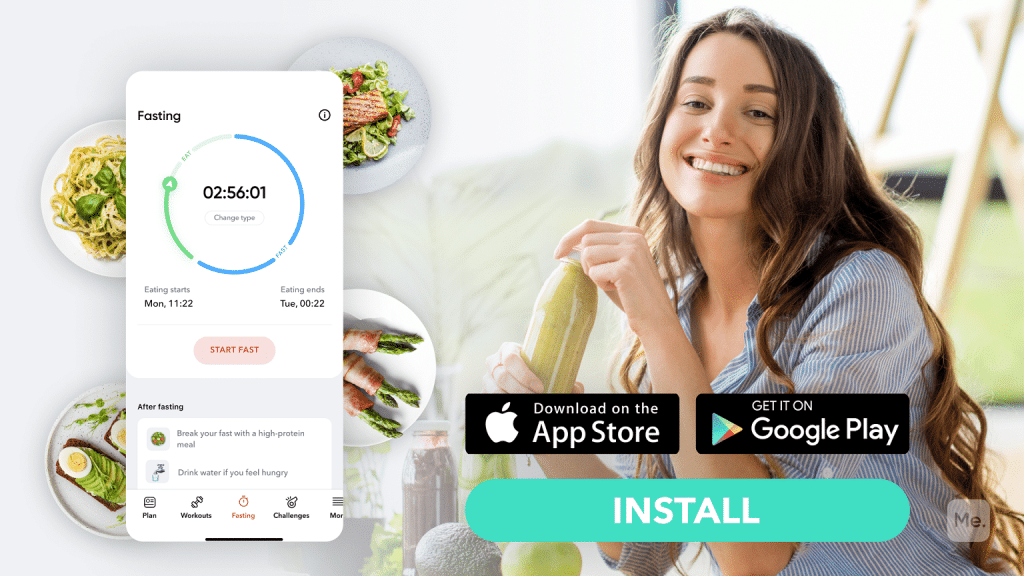 Who Are these Volume Eating Recipes For?
Practically almost anyone who is trying to lose weight by dieting can consider using the above recipes. They are straightforward to prepare. Additionally, they are loaded with tons of vegetables with high fiber content, meaning you can obtain fiber and other essential vitamins and minerals. 
Nonetheless, make sure you check in with your doctor first before trying this meal plan. Some of the people who need to take caution before trying these recipes include:
Pregnant women who are trying to lose weight need to check in with their doctor first before following this diet plan. Similarly, lactating women need to also consult with their healthcare providers to avoid consuming fewer calories that affect their milk production.
Individuals with health conditions such as diabetes, kidney disease, and other chronic diseases also need to consult before trying volume eating recipes. In addition, their doctors need to verify that they are getting enough nutrients to meet their health needs.
Individuals With Eating Disorders
Similarly, individuals with various eating disorders should consult before trying any of the following volume eating recipes. Contrary to what people think, these disorders are not lifestyle choices but severe medical conditions (3). They can be diagnosed by taking a physical exam, looking at the medical history, or taking blood and urine tests (3).
Underweight individuals are not advised to lose weight, and especially by maintaining a calorie deficit. It is way risky for them to shed more pounds when they fall in the underweight range. According to the Centre for Disease Control and Prevention (CDC), an underweight individual is one whose body mass index (BMI) is less than 18.5 (1). Consult with a professional if your BMI falls within or below this range.
The Bottom Line
Volume eating recipes can help you lose weight as they concentrate on consuming high volume low-calorie foods. We have suggested five easy and nutritious recipes you can try and ease your way to volume eating. Of course, you can always consult with your nutritionist if you need guidance crafting a one-week or month volumetrics meal plan.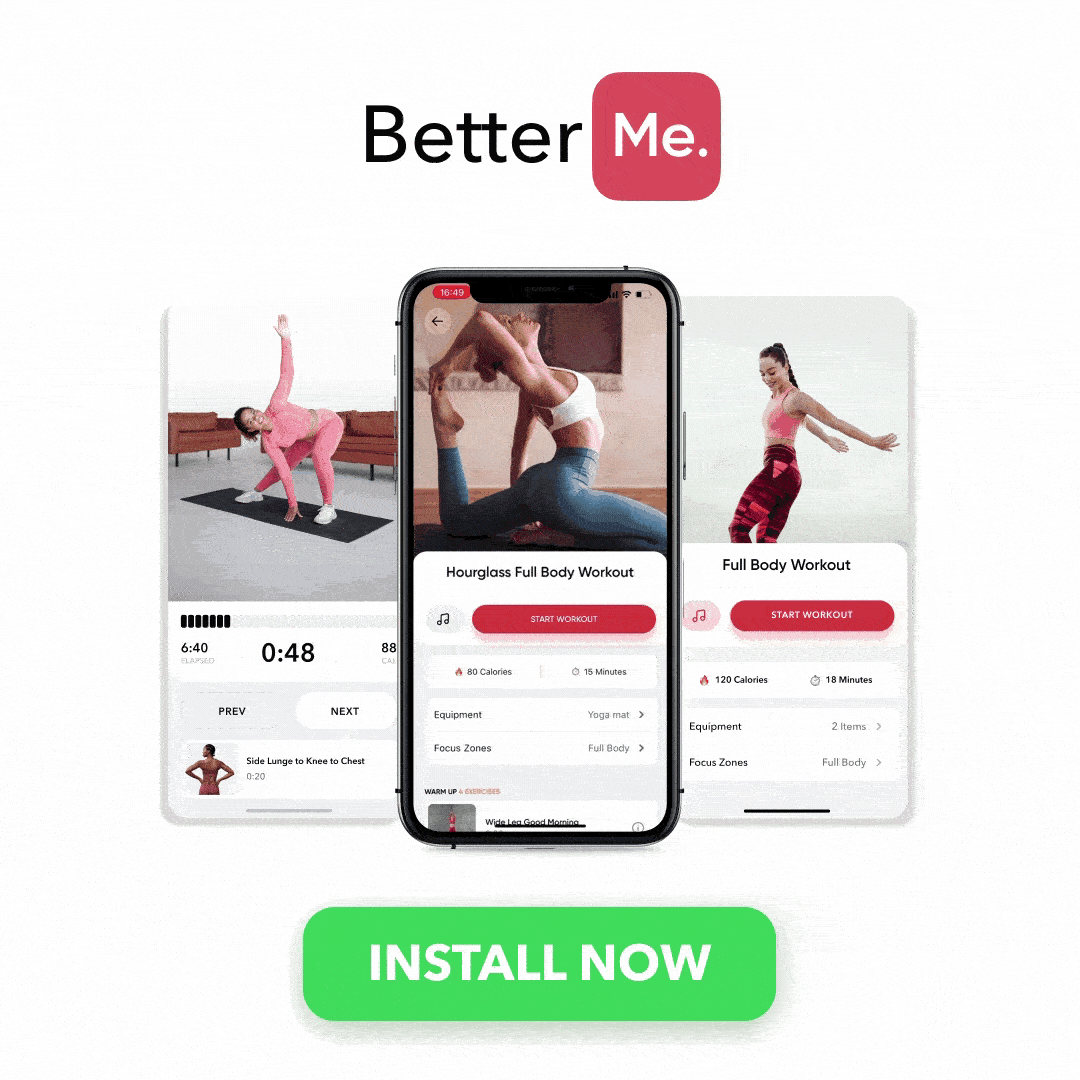 DISCLAIMER:
This article is intended for general informational purposes only and does not address individual circumstances. It is not a substitute for professional advice or help and should not be relied on for decision-making. Any action you take upon the information presented in this article is strictly at your own risk and responsibility!
SOURCES: