We all love how technology has made life easier for us. For example, we can get groceries with a few taps on the screen and without leaving our couches. This has created a sedentary lifestyle which affects our physical health and brings problems like tight hip flexors. Even athletes and people who indulge in frequent sports activities may sometimes experience tight hips. This condition can cause neck and back stiffness, lower back tightness, and pain in the glutes (1). Physical therapists like to recommend the best way to overcome tight hip flexors is by stretching them regularly (2). However, it would help if you didn't get into intense hip stretches without any information and professional guidance. You should start with a beginner hip flexor stretch and gradually change into advanced hip flexor exercises. Opening and relaxing the muscles of the hip and upper thighs may encourage better movement and help prevent injuries. Read on to learn about the benefits of hip stretches and how to do them appropriately, to achieve optimal results.
What Are The Benefits Of Hip Flexor Stretches?
There are plenty of benefits that you will start to notice after starting beginner hip flexor stretch yoga. A few of them are:
Iliopsoas muscles play a significant role in helping to maintain good posture and a stable core. They connect to the lumbar spine, move through the pelvis, and attach to the inner side of the femur near the hip joint. These are the only muscles connecting the body's upper and lower parts (3).
When you indulge in any movement, these muscles stabilize the pelvis, hips, and lower back. These areas must be vital and supported.
Stretching can improve the joint range of movements and flexibility. It also positively impacts balance and coordination, enabling the body to stay active and less prone to injuries as age advances. It may also improve your posture and minimize discomfort (4).
Adequate blood circulation is required to keep the body functional and active. Allowing blood to flow into your muscles may help the body eliminate muscle tissue waste. This may reduce the recovery time if you suffer from any muscular injuries (5).
Read More: Pelvic Floor Stretches To Relieve Tightness And Pain
How To Stretch Hip Flexors?
You should stay active and move around to keep your hip flexors supple. When strengthening the hip flexors, it is best to have a particular goal. Know what you want to achieve with that particular workout and establish a routine to help with hip flexor recovery.
Creating a balanced routine involves a combination of stretching, releasing, and other movements, along with hip flexor exercises. This will keep your hips relaxed while allowing your body to feel its best.
So, what are some ways to stretch and release your hip flexors? Let's check them out!
Stretch # 1: Half-Knee Hip Flexor Stretch
This stretch is about the anterior pelvic tilt. You don't have to exert yourself to push your hips as forward as you can.
To do a half-knee hip stretch, you have to:
Begin in a low lunging position with the right leg kept forward. The right foot should be planted on the ground while the left leg is kept at the backside. Keep the left knee on the ground behind you with the back left toes kept under.

Square your hips towards the front by tucking your tailbone. The left and right knees should remain at a 90-degree angle.

It is optional to raise both arms overhead.

Raise your left knee off the mat to intensify the hip flexor stretch and find a low lunging position that squeezes your glutes

Hold this stretch for around 45 seconds, then release and repeat on the left leg in the next set.
Stretch # 2: 90/90 Hip Stretch And Switch
This is a practical move for internal and external hip rotation.
To do a 90/90 hip stretch and switch:
Begin in a seated position with your right leg in front and your left leg behind you. Both legs should bend at 90 degrees while creating some distance between the right front heel and the left back knee.

Right shin should be parallel to the left shin. Then slowly lean forward, directly over the right shin.

Consider driving your left and right knee into the mat simultaneously as you hold this stretch. Stay in this position for a few seconds.

With each chest, bring your chest closer to the ground.

Next, shift to the other side so the left leg is kept parallel in front of you with the right leg behind you. Slowly lean over your left shin, stretching the left outer glute and opening the right inner hip.
Stretch # 3: Lying Hip Flexor Stretch (Knee To Chest)
This movement is counted as part of the beginner hip flexor stretch routine. It focuses on hip flexion. To do this exercise, you have to:
Lie flat on your back with both legs kept flat on the mat.

Pull your left knee towards your chest while keeping the right leg long and the toes pointed. Both hips should stay connected to the mat.

Next, pull your left knee out towards the left armpit. This will be counted as the lying hip flexor stretch.

Drive your right heel towards the ground to actively stretch the right hip flexor.

Hold to this stretch for 45 seconds, release, and then switch legs in the next set.
Dropping pounds by the dozens without putting yourself through the wringer is everyone's weight loss pipe dream. But what if we told you that the BetterMe app can make that happen? Keep yourself in prime shape with our fat-blasting workouts, delicious budget-sparing recipes, and body-transforming challenges with our app!
Stretch # 4: Spiderman Hip Stretch
Also called the "world's greatest stretch," this hip flexor move is considered to target the improvement of hips, glutes, quads, hamstrings, and the lower back.
To do the spiderman hip stretch, you have to:
Start in a low lunging position with the right leg kept forward. The right foot should be planted on the ground behind you while the toes are tucked under.

Square your hips towards the front while tucking in the tailbone.

Keep both hands flat on the mat and the right hand inside the right foot.

Now gently rock your hips forward while dropping the left flexor on the mat at the front. During this movement, your right knee must move outward to open the right hip flexor. It is optional to raise your back left knee off the mat while the left hand is planted on the floor.

Next, gently rock your hips backward while straightening your front legs until you find a 90-degree angle in your back leg.

You must continue rocking the hips back and forth for 45 seconds, then release and repeat on the other leg while doing the next set.
Stretch # 5: Foam Roller Stretch
This is a beginner hip flexor stretch that helps to eliminate pain and pressure in the hip flexors. As the name suggests, you should have a foam roller to do this exercise.
Once you get the foam roller, follow these steps:
Lie with your face down while the foam roller is kept slightly below your lower hip.

Place your left leg on one side with the knees bending at a right angle

Now rest your forearms on the ground in front of you while you lift some body weight from the hips. This will reduce the pain that is caused by this stretch.

Next, stretch the right leg straight backwards, ensuring that toes are pointing at the back side. Keep the front of your foot flat on the floor.

Move back and forth on the foam roller

Also move side-to-side as you roll. This will add an extra stretch.

Keep doing this movement for 30 seconds and try to identify your pain points while rolling. You should exert more pressure on these areas when rolling.

Repeat with the left side.
Read More: Dynamic Lower Body Stretches: The Stiff Person's Guide To Greater Flexibility
Stretch # 6: Pigeon Stretch
This stretch is a standard part of yoga movements. It may help to improve mobility in the hip flexor.
To do this stretch, you have to:
Keep your hands and knees in a tabletop position.

Bring your knee forward and keep it behind the right wrist

Now, bring your right ankle in front of the left hip.

Position the left leg straight behind you to ensure that the left knee is straight while the toes are still pointed.

Ensure that your hips are in a square position before gently lowering your body on the ground.

Maintain this position for about 10 seconds

In the end, release your body by pushing your hands up in the open air and lifting your hips. Then, move your legs to the initial position.

Repeat this stretch on the opposite side.
Stretch # 7: Butterfly Stretch
This is an easy yet effective hip flexor stretch preferred after a workout. If you have been sitting in a chair for long hours, you can give your body a break with this fun butterfly stretch.
These are the steps you should follow to do this exercise:
Sit on the floor with both legs straight at the front

Position your feet' soles together and move your heels as close to your body as possible.

Lean forward while keeping the back straight

Next, push your thighs with elbows for a deeper stretch.

Hold in this stretching position for the next 30 seconds.
Want to build an attention-grabbing bubble butt, blast away fat that's stored in all the wrong places, spring-clean your diet, turn back the clock on your skin, skyrocket your self-confidence and shatter your insecurities? Check out the BetterMe app and set this plan in motion!
How To Stretch Hips
A hip flexor strain could be slightly uncomfortable or too severe which could cause you to face trouble in basic movements like walking. There could be muscle spasms and extreme pain that often requires medical attention.
If you are experiencing these conditions, you should consider how to overcome and reduce the pain. For instance, add some hip flexor exercises to your daily routine. Learn how to do beginner hip flexor stretch yoga to improve blood flow in that region.
It is also required to tweak your routines a bit. For instance, if your job requires you to sit on the same chair for 6 hours, you should start taking breaks and move around to stretch your muscles.
Also, consider investing in hip flexor tools available in the markets today. They allow you to exert pressure at relevant sides (psoas and iliacus muscles) and get relief from painful conditions. These tools help you access your hip flexor muscles from the most viable organs required for a helpful release.
The Bottom Line
Your hips should stay functional and pain-free to keep lower back pain and other conditions at bay. All the stretches mentioned above will allow you to get rid of the tight hips. Those who suffer from tight hips and don't know if the exercises will help, should consult a medical professional. Expert insight will enable them to figure out the best moves for their body and help them to learn how they can power up after following a beginner hip flexor stretch for some time.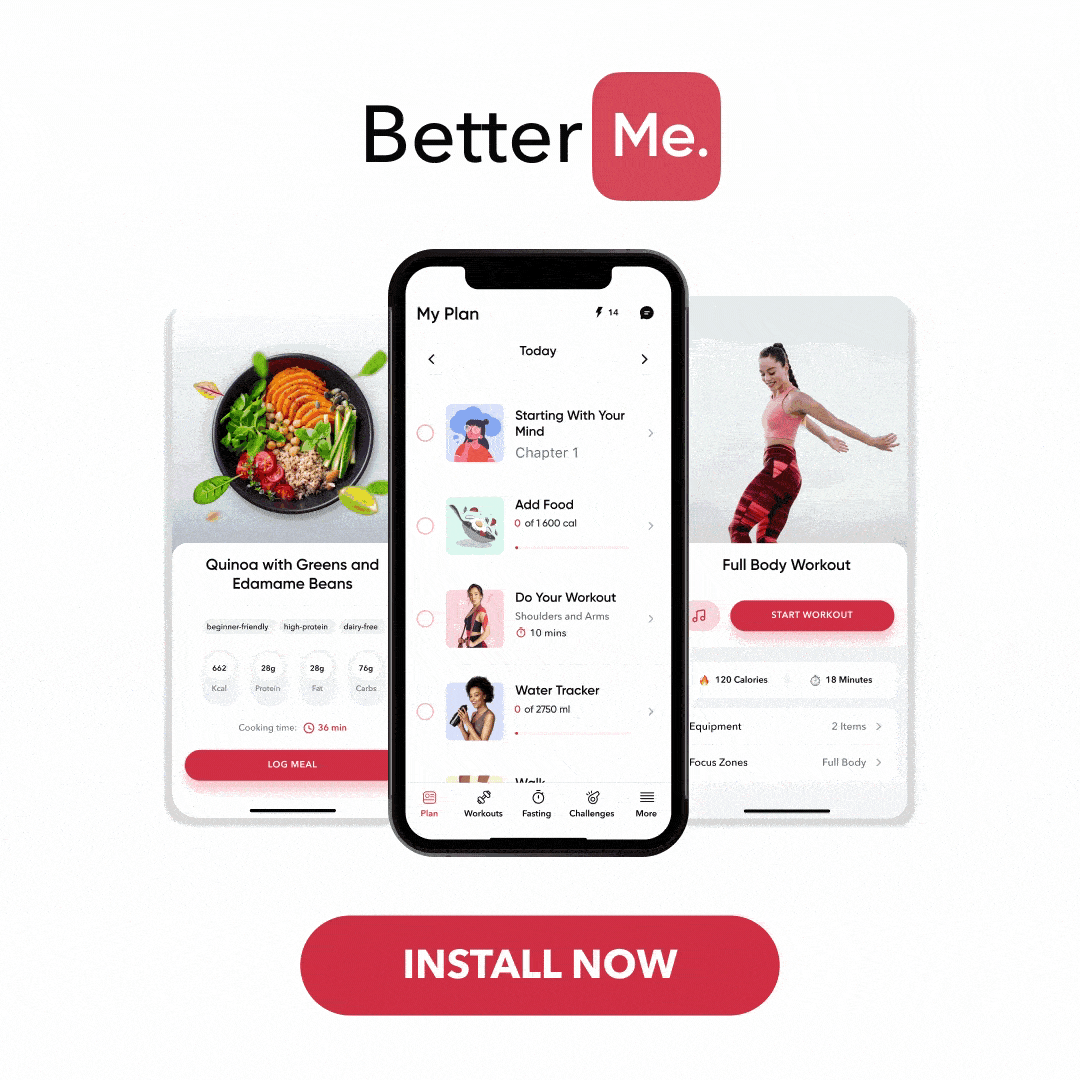 DISCLAIMER:
This article is intended for general informational purposes only and does not address individual circumstances. It is not a substitute for professional advice or help and should not be relied on to make decisions of any kind. Any action you take upon the information presented in this article is strictly at your own risk and responsibility!