Manage Your Diet With The Betterme Calorie Tracker
Rooting around the internet for the one blow weight loss solution is a real pain in the neck for both avid weight-watchers or people who are going all-out to transform their lives. It feels like these days finding a perfect diet that really works for you is the definition of trials and tribulations. But why over-complicate things or resort to nutrient-deficient eating plans that wreak havoc on your health and all-around well-being? In our technologically-savvy times, we should always keep looking for ways to work smarter not harder. That is precisely why BetterMe calorie tracker needs to be included in your weight loss arsenal. Its razor-sharp accuracy and a broad array of food items will take the sting out of your chaotic dieting experience in a heartbeat. Keep reading to get the full picture of this fantastic app.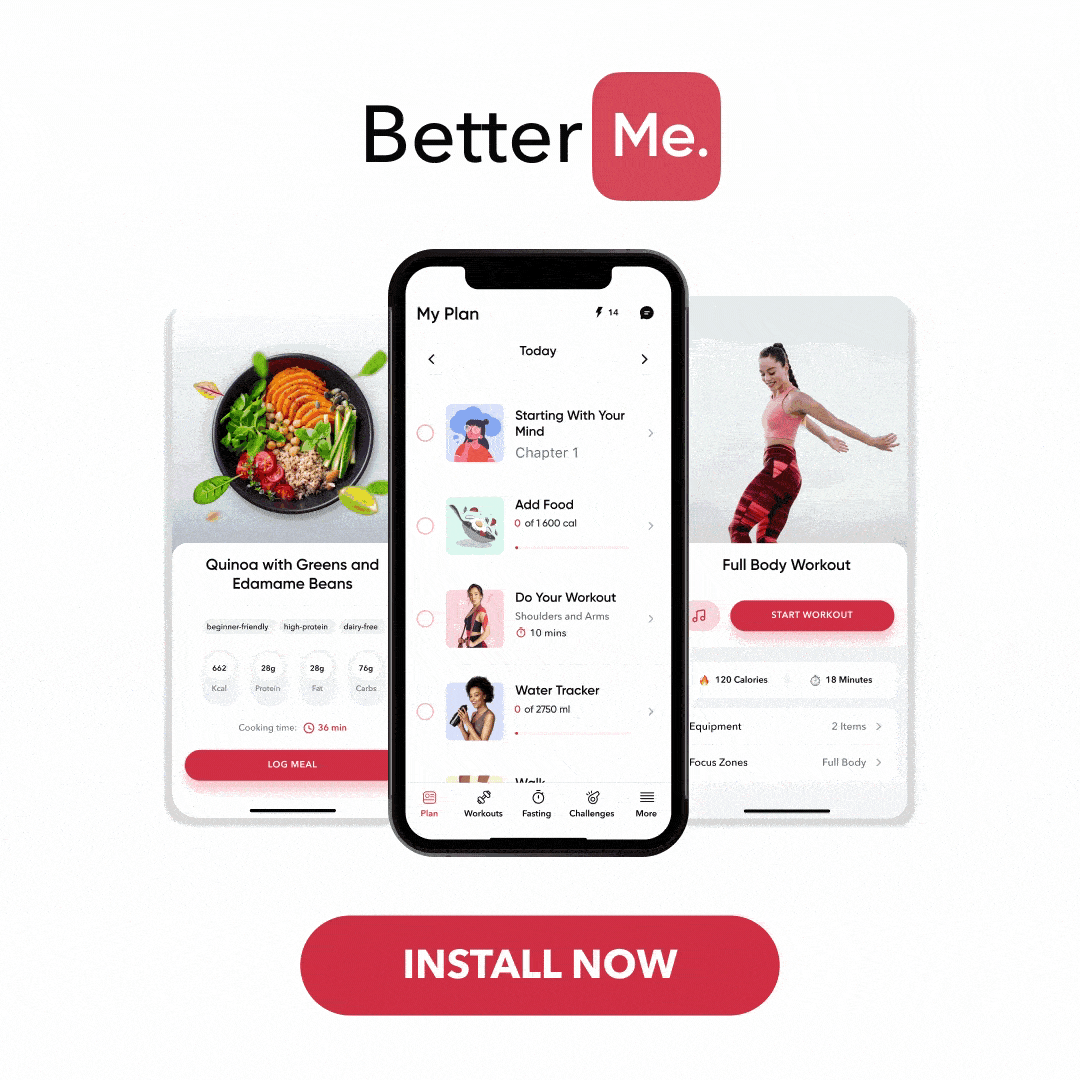 How Many Calories Should You Consume?
The number of the necessary calories per day varies depending on your gender, age, physique, and lifestyle. It also differs depending on whether you want to melt the excess fat, sustain the target weight or grow mass. The BetterMe app knows all that thanks to your boarding test, therefore it calculates how many calories you should consume. But what about all the nutrients, proteins, fats, and carbs – you may ask. Fear not, because BetterMe calorie tracker can evaluate even that, so you can make sure that your diet is well-balanced and healthy. 
Read More: The Diet Personality Quiz: Find Out What Nutrition Plan Perfectly Fits Your Character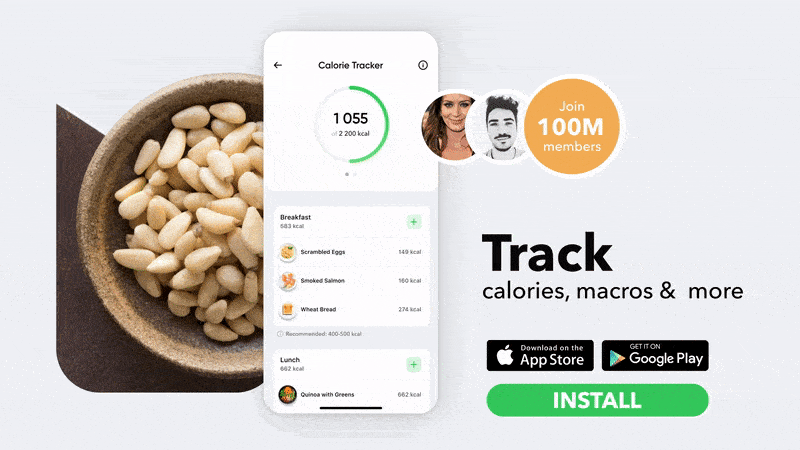 How Can BetterMe Calorie Tracker Help You Slim Down?
As you know, diets are mostly about counting calories. To shed pounds, you need to consume less than you burn. This fitness tracker for calories burned from the BetterMe app provides you with the ability to be aware of how much calories you consume at all times. Put in what you ate and in what amounts, and BetterMe will show you what part of your daily calorie intake was that meal and how much more you can eat that day. Now you can modify your nutritional plan by substituting some of the foods with the ones that have the same properties but are more to your taste, while keeping the calorie intake under control.
BetterMe app is a foolproof way to go from zero to a weight loss hero in a safe and sustainable way! What are you waiting for? Start transforming your body now!
What Else Can A BetterMe Calorie Tracker Offer?
With BetterMe calorie tracker, you can follow a great variety of meal plans of your choice. Whether it is a 21-day fix meal plan, a 2000 calorie meal plan, a 1200 calorie meal plan, a 1600 calorie meal plan, a 3000 calorie meal plan, a 1800 calorie meal plan, intermittent fasting meal plan, bulking meal plan, and others.
Conclusion
As the control of the calorie intake and the number of burnt calories are the basis of lots of diets and muscle growing processes, it is important to always keep track of them. That is why the BetterMe app incorporated the best fitness tracker for calories burned and heart rate, for your greater convenience. So, why spend all that time and effort on counting all the calories yourself, when BetterMe can do it for you!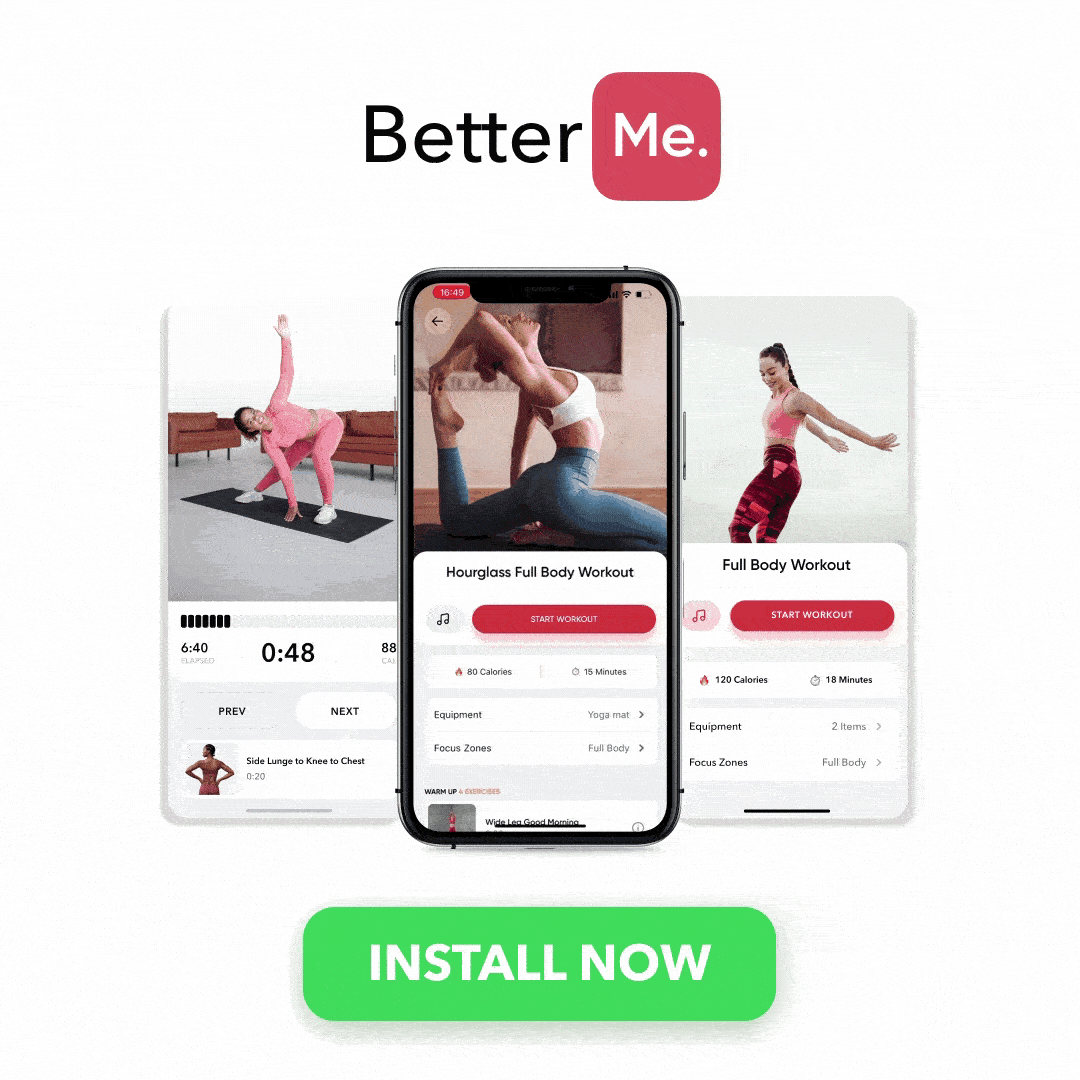 DISCLAIMER:
This article is intended for general informational purposes only and does not address individual circumstances. It is not a substitute for professional advice or help and should not be relied on to make decisions of any kind. Consult a licensed physician for diagnosis and treatment of any and all medical conditions. Any action you take upon the information presented in this article is strictly at your own risk and responsibility!