Why Do You Need A Calorie Tracker?
Perhaps you've been told that counting calories is not that important and you can maintain and even lose weight without keeping track of  how many of those you consume on a daily basis. People who claim this, unfortunately, are completely off-base. One after another scientific studies underscore the importance of calorie counting for effective weight loss. However, even the thought of scrupulously weighing food every time you need to grab a bite in order to charge up would make anyone want to put this whole dieting idea on the back burner. Good thing it is not the only way to do it if you wish to control your calorie intake. Follow this article to find out why you need to count your calories and how to do it almost effortlessly with the most accurate fitness tracker for calories burned developed for you by BetterMe. 

What Are The Calories?
Calories are a name for a measure of energy each product contains. You burn your calories when you do physical activities like walking, speaking or training. If you regularly consume more calories than you burn, they turn into excessive fat and, as a consequence, you gain weight. Logically, if you wish to blast away your pounds, you should aim to consume fewer calories than you burn. Counting calories, however, might look like an unappealing and exhausting practice. BetterMe took on this challenge and created a calorie tracker that completely overturns this long-running idea.
Read More: The Diet Personality Quiz: Find Out What Nutrition Plan Perfectly Fits Your Character

Counting Calories With BetterMe Calorie Tracker
Balanced personal menu: Dietitians claim that an average woman needs 2000 calories per day, and 1500 if you wish to lose weight. Moreover, you need to balance the macronutrients you consume, with 20-30% reserved for healthy proteins, 25-35% for fats and 35-45% for carbs. This is exactly what BetterMe Calorie Tracker accounts for, developing a personal meal plan for you. 
Fast and accessible: Whether following this plan or just biting a casual snack, you can learn how many calories you've just consumed in a matter of seconds with intuitively accessible user interface of the Calorie Tracker. Just enter the name of the product and the Calorie Tracker will count everything for you and include that into your plan.
The most accurate information: BetterMe Calorie Tracker has information not only on raw products, but also on multiple branded foods so you'll get the most precise information possible. Counting calories with the Calorie Tracker allows you to shave off excessive fat steadily, healthily and without sacrificing tons of effort.
Whether you're looking to simply pep up your fitness routine, jazz up your diet with mouth-watering low-calorie recipes or want to get your act together and significantly drop that number on your scale – BetterMe app has got you covered! Improve your body and revamp your life with us!
Healthy and steady weight loss: BetterMe Calorie Tracker controls whether you're consuming enough calories according to your meal plan in order to make your weight loss journey smooth, pleasant and safe for your body. With our Tracker, you can be sure that your calorie limitation will have only positive effects on your health.
To sum up, counting calories is immensely important if you wish to shed excess pounds. While widely considered to be a tedious process, counting calories becomes an easy and pleasant task with the innovative Calorie Tracker developed for you by BetterMe.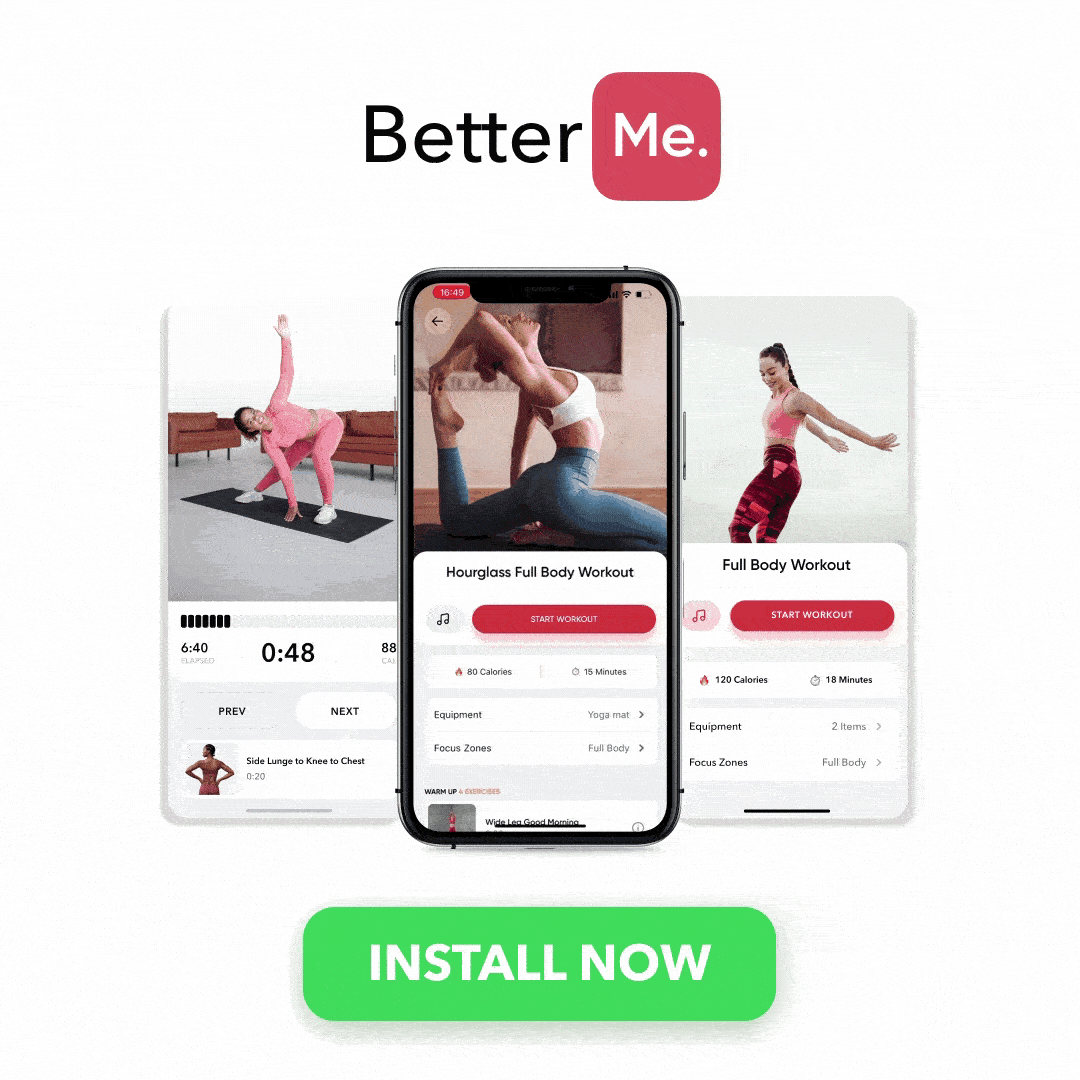 DISCLAIMER:
This article is intended for general informational purposes only and does not address individual circumstances. It is not a substitute for professional advice or help and should not be relied on to make decisions of any kind. Consult a licensed physician for diagnosis and treatment of any and all medical conditions. Any action you take upon the information presented in this article is strictly at your own risk and responsibility!