Creamy, delicious, and loaded with healthy fats and nutrients, avocados are a great option for those following the keto diet. These fruits contain monounsaturated fatty acids which are good for the heart and help to keep blood sugar levels in check. And let's not forget, they add a creamy texture to any dish that's hard to beat (4). 
But after some time of slicing them up for salads or mashing them into guacamole, it's nice to mix things up and try something new. The good news is, each time you open up an avocado, you unlock a world of possibilities. From savory to sweet and everything in between, here are 7 delicious keto recipes worth trying: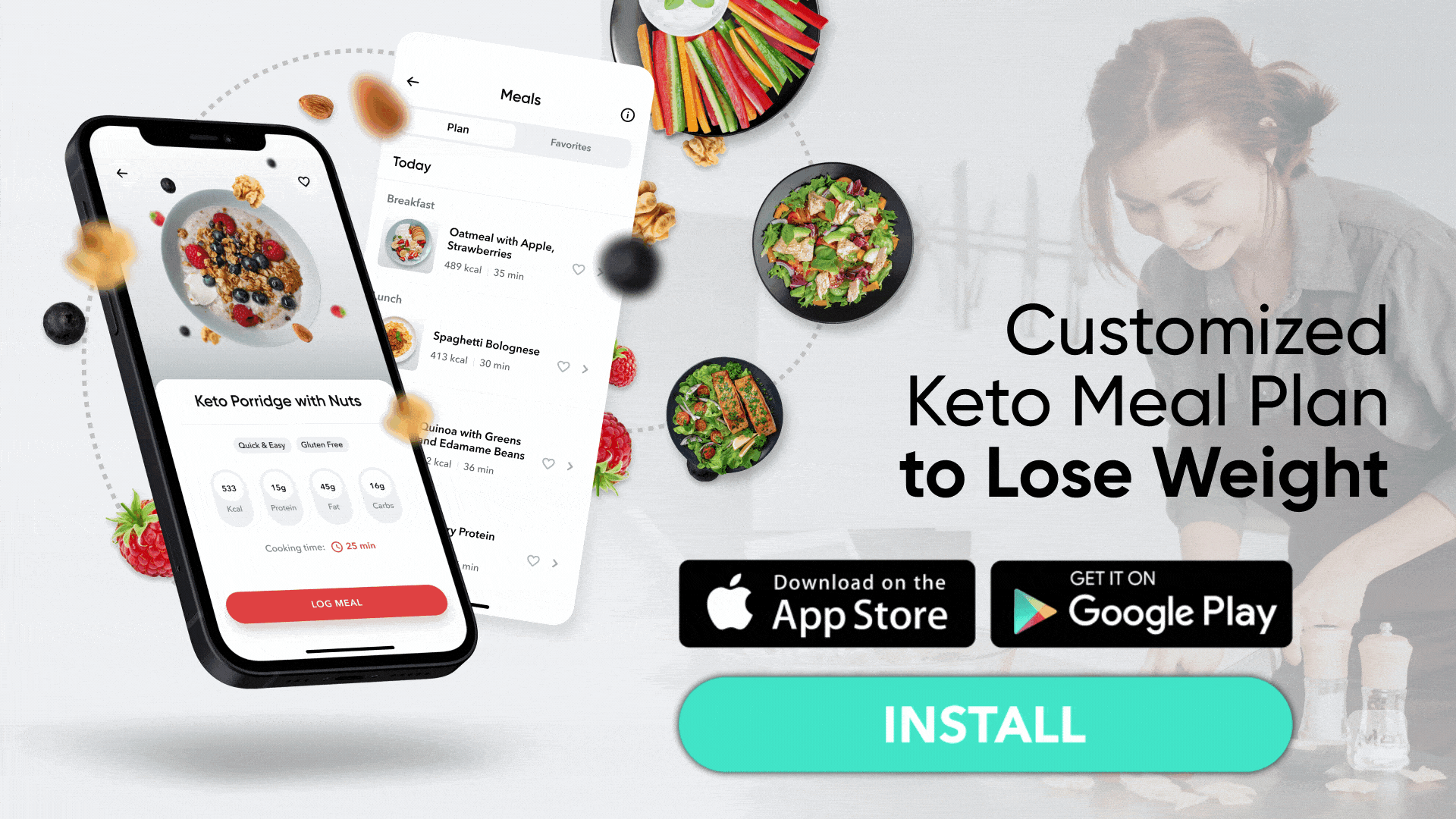 1. BLT Stuffed Avocado (6)
Hankering for a BLT sandwich, but trying to stay low-carb? This keto recipe is the answer. Stuff your avocado shell with crispy bacon, lettuce, and tomatoes for a delicious meal.
Ingredients 
4 medium Avocado

4 slices Bacon

1 cup Grape tomatoes (halved)

1 cup Romaine lettuce (chopped)

2 tsp Lime juice

1/2 tsp Garlic powder

1/2 tsp Sea salt

1/4 tsp Black pepper
Instructions
Crisp up the bacon. In a skillet, cook the bacon slices over medium heat until desired crispiness is achieved. Then set aside to cool.

Cut open avocados. Cut the avocados in half, and carefully remove the pits. Hollow out a bit of the avocado flesh, creating a bowl-like shape in each half. 

In a small bowl, add the avocado flesh, lime juice, garlic, powder, and sea salt. Mash together using a fork until you get a creamy mixture.

Add the remaining ingredients. Fold in the tomatoes, lettuce, and bacon. Mix everything together until combined.

Fill avocados with a mixture. Divide the mixture evenly among the avocado halves and spread it out. If desired, sprinkle a bit more bacon on top for extra crunch. 
Nutrition
|
Calories189 | Fat16g | Protein 4g | Total Carbs 10g | Net Carbs 3g | Fiber 7g | Sugar 1g |
2.  
Read More: Science Backed Pros And Cons Of The Keto Diet
2. Keto Bacon-Wrapped Avocado Burger Bombs (7) 
Need a reason to fire up your grill? These flavorful avocado burger bombs are it. Wrapped in bacon and stuffed with cheese, these burgers will be gone in a flash.
Ingredients 
4 small avocados

1 cup cheddar cheese, shredded

1/2 cup onion, finely chopped

4 tablespoons jalapeños, diced

1.5 pounds 85/15 ground beef

1 teaspoon salt & pinch of black pepper

12 slices of bacon
Instructions 
Preheat the grill to 400°F.

To make the burgers, combine ground beef and seasonings in a large bowl. Form the mixture into 4 equal-sized patties.

Cut open the avocados, remove the pits, and stuff each one with 1/4 cup of the cheese. Close the avocados up, and wrap each one tightly with the patties.

Wrap 3 pieces of bacon around each burger and secure it with toothpicks.

Place the burger bombs on the grill and cook for 20 minutes. Flip, then cook for an additional 4-5 minutes or until the desired doneness is reached. 

Let the burgers rest for a few minutes before serving. Enjoy!
Nutrition
Yield: 4 burger bombs, Serving Size: 1 burger bomb
Amount Per Serving:  | 874 Calories | 63.3g Fat | 15.9g Total Carbs | 9.9g Fiber | 2.2g Sugar | 0g Sugar Alcohol | 61.7g Protein | 6g Net Carbs
3. 3-Ingredient Keto Avocado Smoothie (5)
Simple and tasty, this keto avocado smoothie is a great way to get in your healthy fats and nutrients. Ready in just minutes, it's perfect for an on-the-go breakfast or snack. 
Ingredients 
1 cup milk of choice I used unsweetened almond milk

1/2 cup sugar-free condensed milk 

2 cups ice crushed

2 large avocados chopped 
Instructions 
Place the milk, condensed milk, and ice in a blender and blend until smooth. 

Add the chopped avocados and blend until creamy. 

Drink immediately- letting it sit for too long will make it turn brown or separate. 

If you need to make this smoothie ahead of time, cover and refrigerate for a maximum of 24 hours. 

To freeze, place in an airtight container and freeze for up to 3 months. When ready to drink, blend the frozen smoothie until it reaches the desired consistency. 
Nutrition
Serving: 1 serving  | Calories: 170 kcal | Carbohydrates: 9g | Protein: 2g |Fat: 15g | Sodium: 94mg | Potassium: 487mg | Fiber: 7g | Vitamin A: 147IU | Vitamin C: 10mg | Calcium: 91 mg Iron: 1mg |
Dropping pounds by the dozens without putting yourself through the wringer is everyone's weight loss pipe dream. But what if we told you that the BetterMe app can make that happen? Keep yourself in prime shape with our fat-blasting workouts, delicious budget-sparing recipes, and body-transforming challenges with our app!
4. Keto Avocado Fries (9)
Who said fries were off-limits on keto? These delicious avocado slices are coated in a crunchy low-carb coating and baked to perfection (or air-fried if you prefer).
Ingredients 
2 large firm and ripe avocados peeled and pitted

juice of one lemon

1 large egg whisked

1 cup superfine blanched almond flour

1 cup grated parmesan cheese

cooking oil spray
Instructions 
Prepare the avocado slices. Cut the avocados into 1/4 inch slices and place them in a bowl. Squeeze some lemon juice on top to cut down on browning and bitterness that sometimes comes when avocados are cooked. 

Preheat the oven to 400°F, or if using an air fryer, set it at 375°F. Line a baking sheet with parchment paper or a silicone mat and lightly spray it with oil. 

Prepare the coating. In a shallow bowl, mix together the almond flour and parmesan cheese.  In a separate bowl, whisk the egg. 

Dip the avocado slices into the egg, then coat them in the almond flour mixture. Place the coated slices on the baking sheet. 

Spray lightly with oil, then bake for 12-15 minutes until golden brown and crisp. Serve warm with your favorite keto-friendly dipping sauce.  Enjoy!
Nutrition
Serving: 0.2of recipe | calories: 371 kcal | carbohydrates: 12g |  protein: 15g | fat: 30g | saturated fat: 6g | sodium: 324mg | fiber: 8g | sugar: 2g | net carbs: 4g |
5. Keto Avocado Lime Dressing (10) 
Dressing your protein with this delicious keto-friendly avocado lime dressing is sure to make your meal even more flavorful. It's perfect for adding flavor to grilled chicken or fish. 
Ingredients 
1 ½ avocados

¼ cup lime juice

¼ cup olive oil

¼ cup water

½ teaspoon crushed garlic

¼ cup cilantro

⅛ teaspoon cumin⅛

 teaspoon pepper

¼ teaspoon salt
Instructions
In a food processor, combine the avocado and lime juice until smooth. 

Slowly add the olive oil while blending until creamy. 

Add the water, garlic, cilantro, cumin, pepper, and salt and blend until smooth. 

Drizzle over your favorite grilled or roast protein and enjoy! 

Store leftovers in a glass jar with a tight-fitting lid and refrigerate for up to 4 days. Enjoy! 
*Tip: For a thinner dressing, add a few more tablespoons of water. 
Read More: Up For A Low-Carb Cool Down? Satisfy Your Sweet Tooth With Keto Ice Cream
Nutrition
Yield: 8 Serving Size: 2 tablespoons Amount Per Serving: CALORIES: 123 | 123 cals | 12.3g fat 4g | carbs g |2.6g fiber | 0.8g protein = 1.4g net carbs |
6. Keto Cheddar Avocado Dip (11)
Get the party started with this delicious keto-friendly cheddar avocado dip! Perfect for entertaining, it's ready in just minutes and is sure to be a hit. 
Ingredients 
8 oz cream cheese, softened

1 cup shredded sharp white cheddar

½ cup sour cream

1 avocado, peeled and stone removed

2-4 tbs pickled jalapeños

½ tsp onion powder

salt and pepper, to taste
Instructions 
In a medium bowl, combine the cream cheese and cheddar cheese and mix until evenly combined. 

Add the sour cream, avocado, jalapenos, onion powder, salt and pepper. 

Blend with an immersion blender or mash with a fork until desired consistency. 

Serve chilled with chips or vegetables and enjoy! 
Nutrition 
Yield: 8 | Serving Size; Eighth of the Dip Amount Per Serving | Calories 232 | Total Fat 21g
| Saturated Fat 11g | Trans Fat 0g |Unsaturated Fat 8g | Cholesterol 52mg | Sodium 358 mg | Carbohydrates 5g | Net Carbohydrates 3g |Fiber 2g | Sugar 2g | Protein 6g |
7. Keto Chocolate Collagen Smoothie (13) 
Collagen is a great source of protein and essential amino acids, making it a perfect addition to smoothies! This keto-friendly chocolate collagen smoothie also contains MCTs, a type of healthy fat, to help keep you full and satisfied. 
Ingredients
1/2 medium avocado, about 45g

2 scoops keto chocolate collagen of choice

1 tbsp chia seeds, soaked in 3 tbsp water for 15 minutes

1 tbsp almond butter

3/4 cup heavy whipping cream or full-fat coconut milk

1 1/4 cup water

5 ice cubes
Instructions 
In a blender, combine the avocado, collagen, chia seeds, almond butter, cream or coconut milk and water. Blend until smooth. 

Add the ice cubes and blend until thick and creamy. 

Serve chilled and enjoy.
Nutrition
Calories: 529.5 | Fat: 51g | Carbohydrates: 8 | (Net carbs: 4) | Fiber: 4g| Protein: 14.5 |
8. Keto Chocolate Avocado Mousse (12)
Swap out your regular dessert for this decadent and delicious keto chocolate avocado mousse! Rich, creamy and full of dark chocolate flavor, it's the perfect guilt-free treat. 
Ingredients
2 avocados, just ripe

½ cup coconut cream (refrigerate a can of full-fat unsweetened coconut milk overnight to get this)

2 tablespoons heavy cream

1 tablespoon vanilla extract

½ cup unsweetened cocoa powder

⅓ cup + 1 tablespoon swerve confectioners

⅛ teaspoon coffee extract

Pinch of salt
Instructions 
In a blender, combine the avocado and coconut cream until smooth. 

Add in the heavy cream, vanilla extract, cocoa powder, swerve confectioners, coffee extract and salt and blend until combined. 

Pour into individual glasses and chill for at least an hour before serving. 

Enjoy! 
Nutrition
Amount Per Serving | Calories 137 |  Fat 117g | Fat 13g 20% | Saturated Fat 5g 31% |Carbohydrates 6g 2% | Fiber 3g 13% | Protein 2g |
If you wish to cinch your waist, tone up your bat wings, blast away the muffin top – our fitness app was created to cater to all your needs! BetterMe won't give excess weight a chance!
6 Reasons to Eat Avocados on Keto 
Avocados are a glorious fruit, and not just because they're trendy and Insta-worthy. They're also an incredibly nutritious food and a perfect fit for the keto diet. Here are just some of the benefits that avocados offer:
19 Vitamins and Minerals Make Them Nutritional Powerhouses
Avocados are a great source of vitamins and minerals like potassium, magnesium, phosphorus, Vitamin E and Vitamin K. Each of these nutrients helps to support your body's overall health and well-being (8). Avocados also contain healthy fats that make it easier to absorb all of these vital nutrients.
High in Fiber to Meet Your Recommended Intake
Avocados are a great source of dietary fiber, which is essential for healthy digestion and regular bowel movements. Fiber also helps to regulate cholesterol levels, reduce inflammation and lower blood sugar levels. 
Fiber is also good for maintaining gut health, which is essential for the proper absorption of nutrients and energy. A healthy gut also makes it easier for you to maintain healthy weight (or lose excess weight if needed) (3). 
Prevent Metabolic Syndrome
Metabolic syndrome is a condition that's characterized by high blood sugar levels, high cholesterol and triglyceride levels, low HDL (good) cholesterol levels and belly fat. Eating avocados can help to prevent metabolic syndrome by regulating blood sugar levels, reducing inflammation and keeping cholesterol in check (3). 
In a addition, people who add avocados to their diet are more likely to eat more fruits and vegetables, which can contribute to better overall health. 
Protect Your Heart with Their Heart-Healthy Benefits
Avocados are rich in oleic acid, which is a mono-unsaturated fatty acid that can help to lower LDL (bad) cholesterol levels. This helps to protect against heart disease and other cardiovascular problems (2). 
Plus, the healthy fats and fiber in avocados can help to promote a healthy cholesterol balance, which is essential for a healthy heart. 
Aid Weight Loss 
The fiber and monounsaturated fats in avocados can help to increase feelings of fullness without adding a large amount of calories. This can help to reduce calorie intake and lead to weight loss over time (8). 
Stave Off Hunger with Healthy Fats
Avocados are packed with healthy monounsaturated and polyunsaturated fats that can help you stay full and satiated for hours. These fats also help to support your body's metabolism, keeping you energized and alert (8). 
Loaded with Antioxidants for Cell Protection 
Avocados are packed with antioxidants that can help to protect your cells from damage and disease. These antioxidants can also reduce inflammation and support optimal immune system health (1). 
A Delicious Low-Carb Option for Keto Dieters
Avocados are a great choice for keto dieters because they are low in carbohydrates and high in healthy fats. Eating avocados can help you stay within your daily carb limit while still getting all the necessary nutrients your body needs.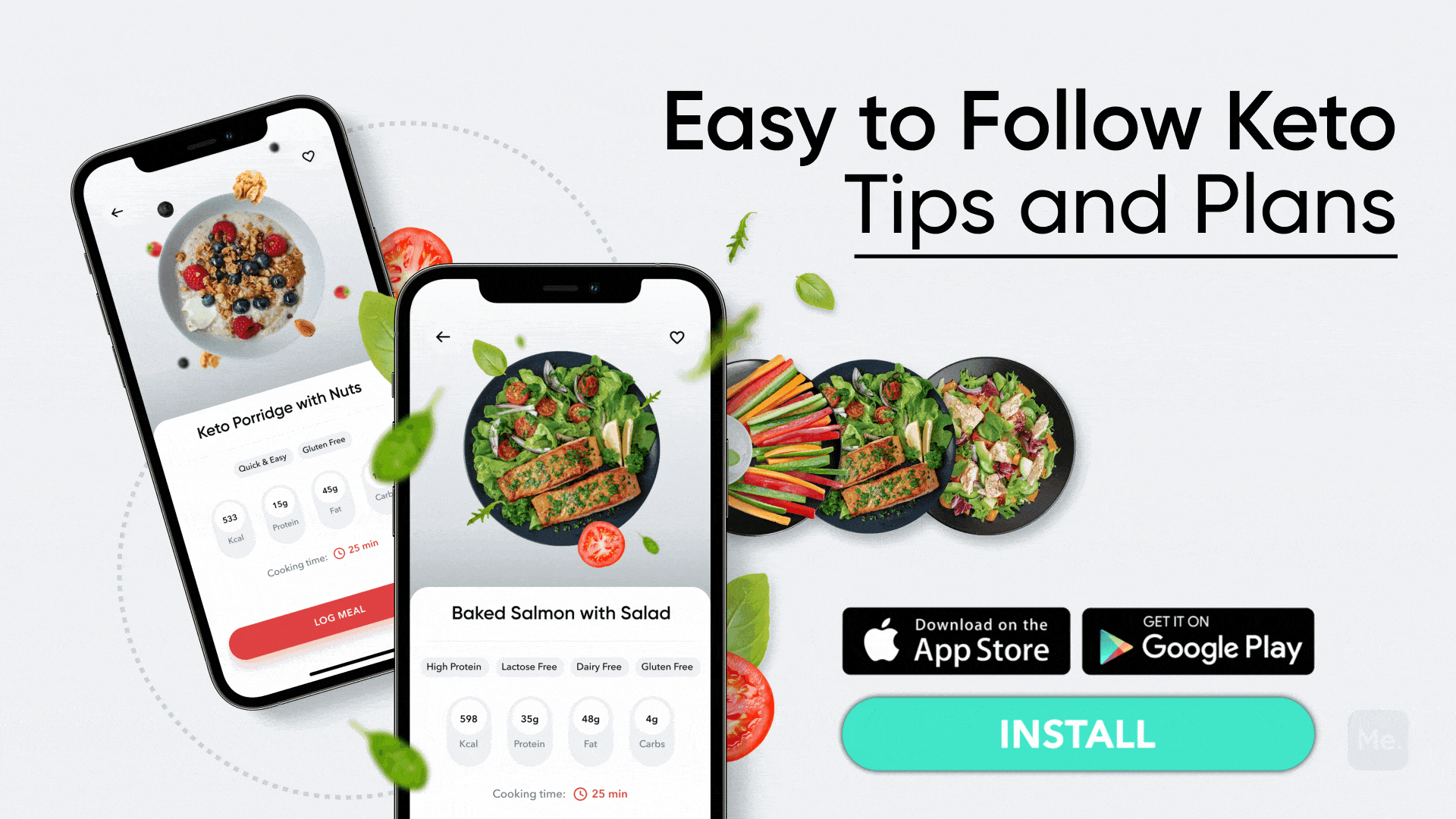 The Bottom Line 
Avocados are an incredibly nutritious and delicious food. Not only do they provide a variety of vitamins and minerals, but they also supply beneficial fats and antioxidants that can help protect your heart, reduce inflammation and support a healthy immune system. 
Plus, they're low in carbs and make the perfect addition to any keto meal plan. So go ahead and enjoy the recipes we've compiled above.
DISCLAIMER:
This article is intended for general informational purposes only and does not address individual circumstances. It is not a substitute for professional advice or help and should not be relied on to make decisions of any kind. Any action you take upon the information presented in this article is strictly at your own risk and responsibility!