A juicy hamburger is one of those quintessential American foods that almost everyone loves. Especially at a summer barbecue, it's hard to beat the combination of a perfectly cooked patty, melted cheese, and all the fixings. But for those on a ketogenic diet, traditional hamburgers can be off limits due to their high carb content.
If that ID's you, coming across a comprehensive guide on making keto-friendly hamburgers would be a godsend. Want a dough-y bun? No problem, you can make one that won't take you out of ketosis. Want to top your burger with all the classic fixings? Got it covered. Even a bacon-wrapped version is just one recipe away!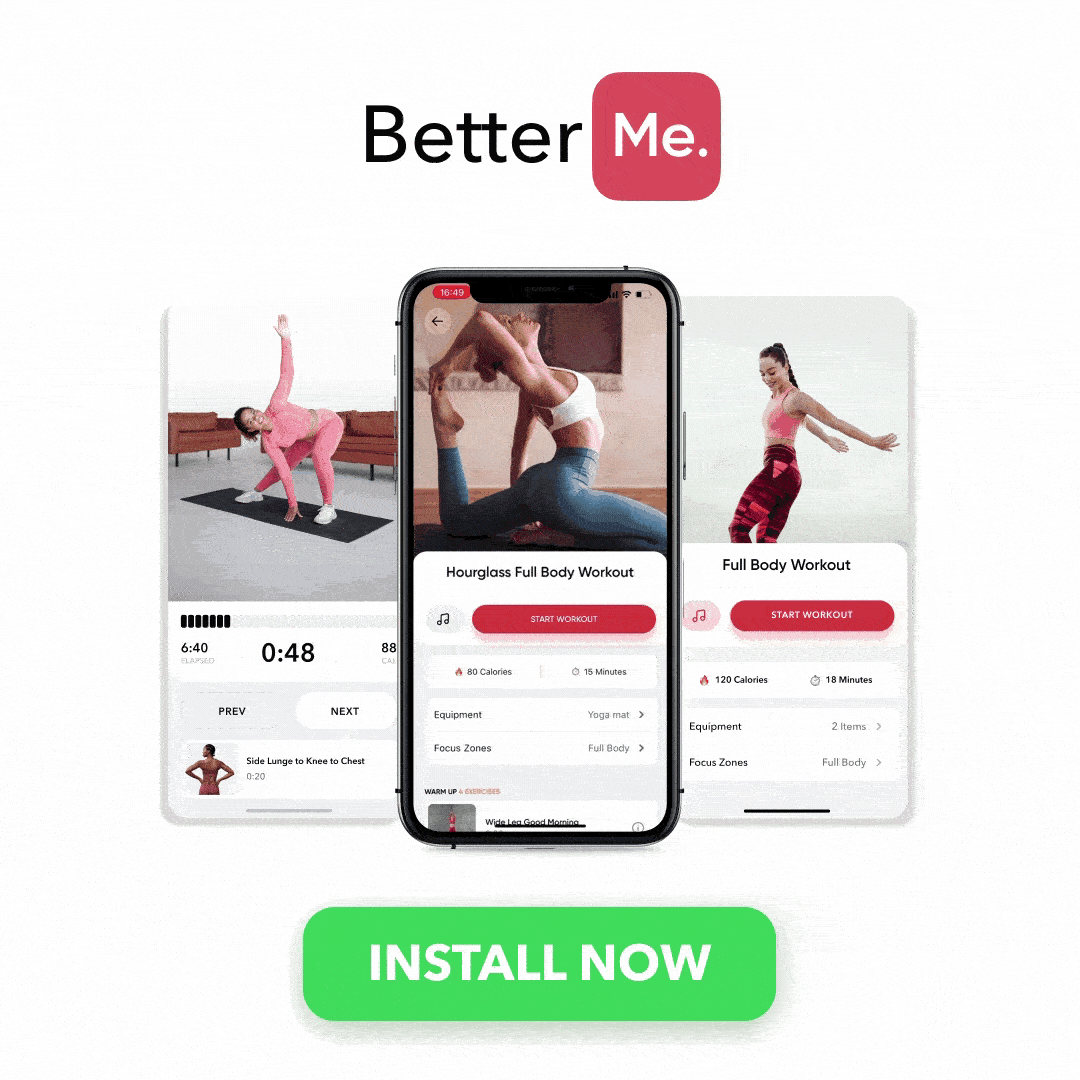 What Goes in a Keto Hamburger?
First things first, let's discuss keto-friendly hamburger ingredients. You want to steer clear of traditional hamburger buns and opt for something low-carb, like a lettuce wrap or cloud bread. You also need to ditch the traditional condiments like ketchup in favor of something with fewer carbs, such as mayonnaise or avocado.
And then there's the all-important burger patty. Ground beef is still on the menu here, but you want to look for leaner cuts that are 90% ground beef or higher and that only contain beef (no fillers!).
And don't forget about adding extra fats like cheese, bacon, avocados, and eggs to your burgers — they'll add flavor AND keep you satisfied longer.
How to Make Keto Hamburger Buns 
The easiest option for you as far as keto hamburger buns is buying a pre-made low-carb variety, but if you're feeling adventurous and want to try your hand at baking, that's an option too. Below are three of our favorite recipes for making keto-friendly hamburger buns, each with their own unique flavor.
1. Cloud Bread (5) 
A combination of cream cheese, eggs, and spices makes for a light and fluffy bun that works perfectly with burgers.
Ingredients 
4 Large Eggs

1/2 tsp Cream Of Tartar

1/4 Cup Cream Cheese

1/2 tsp Salt

1/2 tsp Garlic Powder (Optional)
Instructions
Preheat the oven to 375 F and line two baking sheets with parchment paper.

In a large bowl, whisk together the eggs and cream of tartar until stiff peaks form.

In a separate bowl, mix together the cream cheese, salt, and garlic powder.

Gently fold the cream cheese mixture into the egg mixture.

Using a large scoop, drop 8 mounds of the cloud bread mixture onto the prepared baking sheets.

ake for 18-20 minutes, or until golden brown and slightly crispy on the outside
Nutrition 
Amount Per Serving (2 slices, recipe makes 8 servings) | Calories 61 | Calories from Fat 45 | Fat 5g  |Saturated Fat 2g | Cholesterol 101 mg |Sodium 204 mg | Potassium 75 mg | Carbohydrates 1g | Fiber 0.5g | Sugar 1g | Protein 4g | Vitamin A 230IU | Calcium 21mg | Iron 1 mg
Read More: Here's How to Make Delicious Keto Sausage Balls with Less Than 6 Ingredients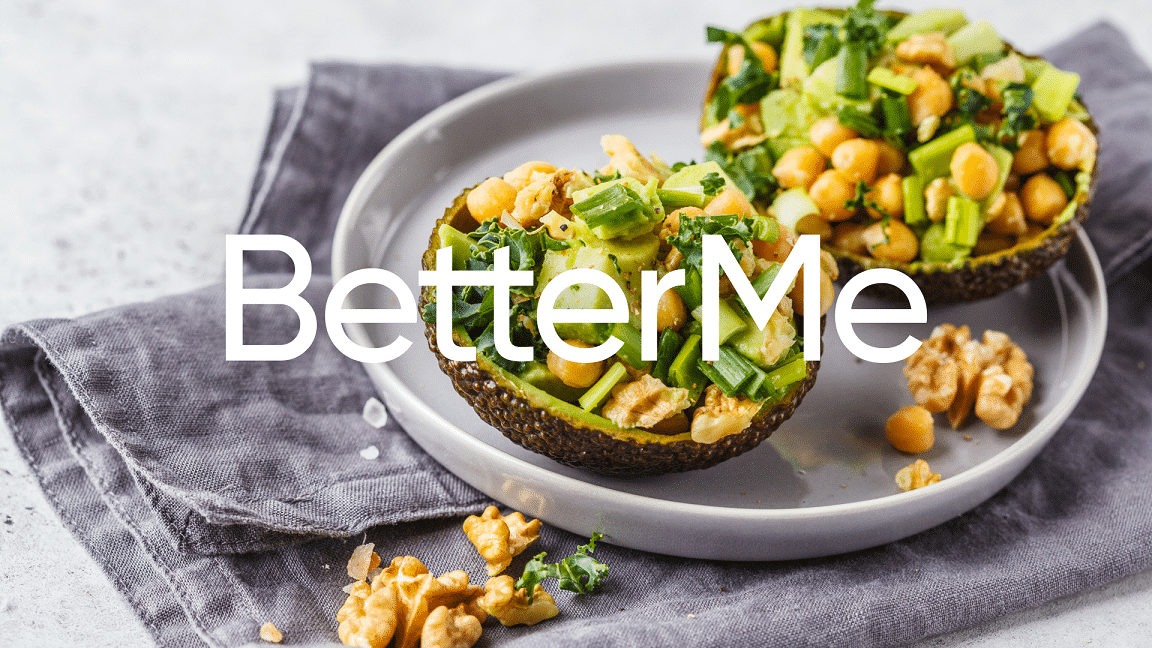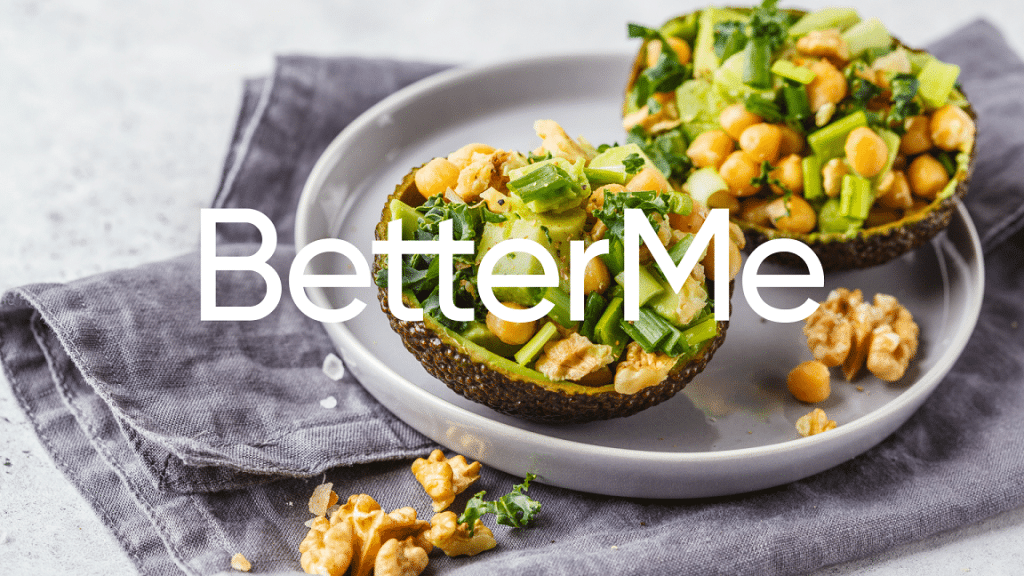 2. Fathead Dough Keto Buns (4)
A combination of low-carb flour, almond meal, and mozzarella cheese make for a delicious bun that won't ruin your macros. Think of this as a close cousin to cloud bread (the difference is that this one contains almond meal, which makes it have more of a traditional "bready" flavor).
Ingredients 
3 cups shredded mozzarella cheese 

2 oz cream cheese

1 3/4 cups almond flour

1 tablespoon baking powder

2 large eggs
For the glaze and toppings:
1 large egg

1 tablespoon sesame seeds optional
Instructions 
Preheat your oven to 375 F and line a large baking sheet with parchment paper

In a medium sized bowl, combine the mozzarella and cream cheese, then microwave for 90 seconds

In a separate bowl, mix together the almond flour and baking powder

Once the cheese is melted, add the almond flour mixture and eggs to it, stirring until the dough forms.

Divide the dough into 8 equal pieces and shape each one into a bun. Place them on the prepared baking sheet.

Beat the egg with a fork and brush it over each bun. Sprinkle with sesame seeds, if desired.

Bake for 10-12 minutes or until golden brown. 
Nutrition
Serving: 1 serving (recipe makes 6) | Calories: 250 kcal | Carbohydrates: 5g | Protein: 15g | Fat: 19g | Sodium: 790 mg | Potassium: 111mg | Fiber: 3g | Vitamin A: 663IU | Calcium: 498mg | Iron: 2mg |NET CARBS: 2g
3. Lettuce Wraps
A great option for those who don't like the idea of a bun, lettuce wraps are low-carb and delicious. Bunless burgers can be made with any kind of lettuce — iceberg, butter, or romaine all work well. Simply wash, pat dry, and tear into pieces that are large enough to wrap around the burger. 
How to Make Keto Hamburger Patties 
The burger patty is the star of any hamburger, so it's important to get it right. We recommend using at least 90% lean ground beef, but you can also experiment with other meats like turkey, chicken, or pork. For added flavor and texture, try adding chopped onions, garlic, mushrooms, bell peppers and/or spices.
Thankfully there's not much to worry about when it comes to the carb count — ground beef is naturally low in carbs, so you don't need to worry about cutting back or substituting ingredients. The only thing you need to watch out for is added ingredients like breadcrumbs, especially if you're using a pre-made mix.
Instructions 
In a large bowl, combine the ground beef with any desired seasonings and vegetables.

Using your hands, mix to combine thoroughly.

Divide the meat into 4-6 equal portions (depending on desired size) and form into patties.

Heat a large skillet or grill over medium-high heat and cook the patties for 4-5 minutes per side, or until cooked to desired doneness. 
If you've mustered up the courage to crush your weight loss goal, let Betterme take the sting out of this demanding process. Our app will help you restructure your habits, remold your life and crank up your fitness results!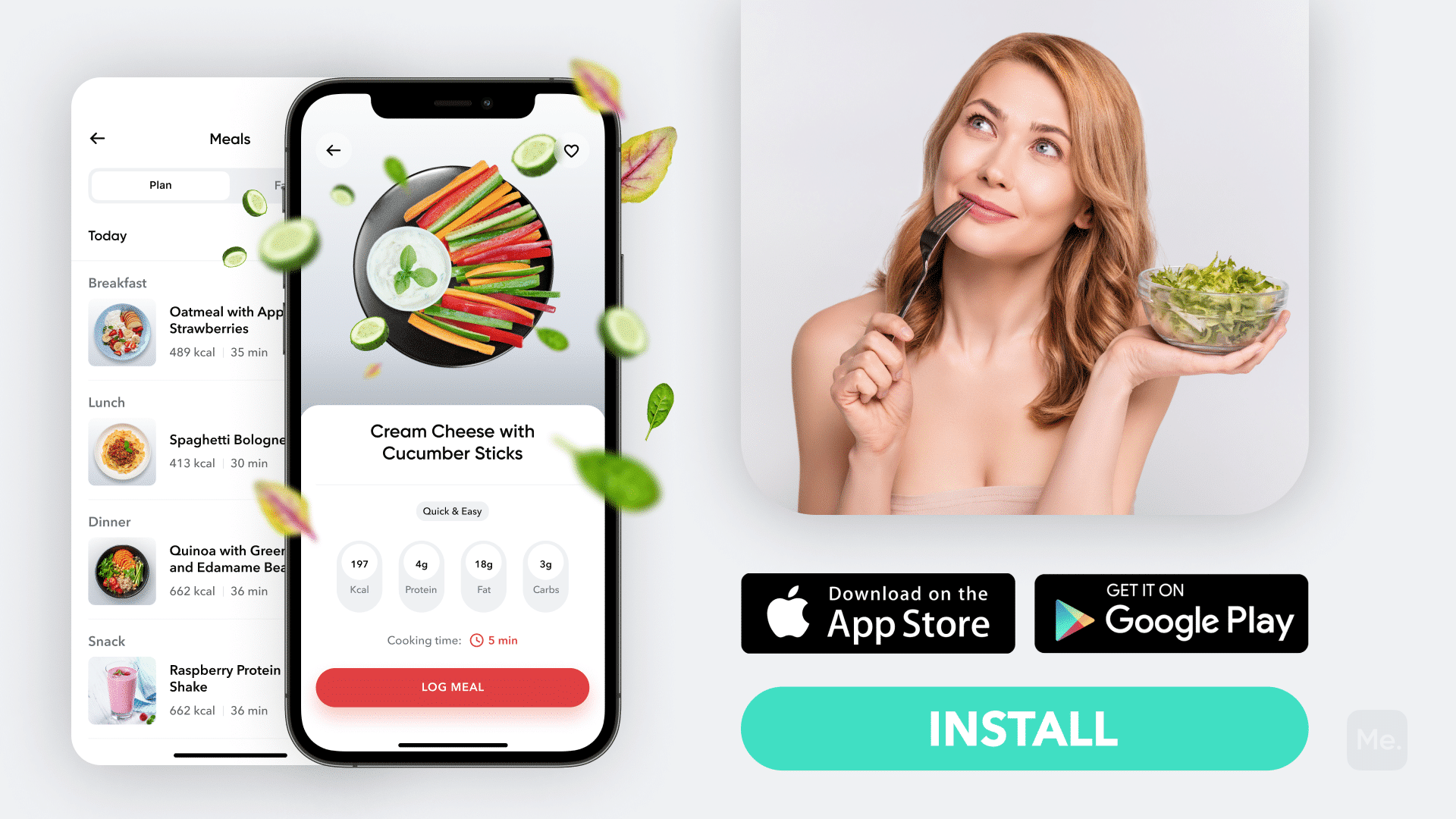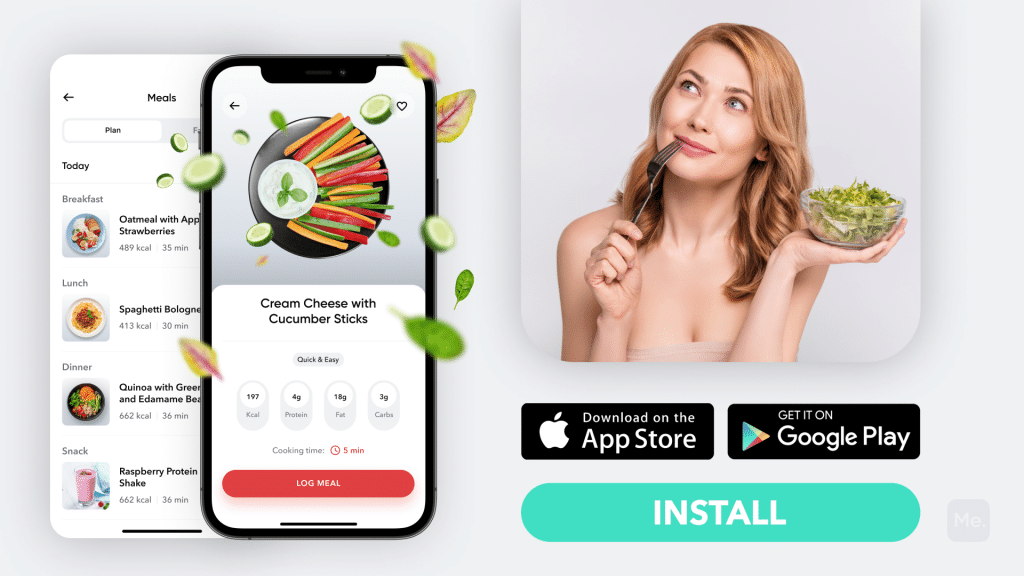 Which Toppings To Use for a Keto-Friendly Burger?
When it comes to topping your burger, the sky's the limit. To stay keto-friendly, go for:
Your favorite cheeses:

All cheese is low in carbs and high in fat, making it a perfect topping for burgers. Choose from cheddar, Swiss, gouda or blue cheese.

Avocado:

One of the most keto-friendly foods, avocados are rich in healthy fats and fiber (

1

). Plus they add a delicious creaminess to any burger.

Bacon:

Bacon is low in carbs and adds a smoky, salty flavor that perfectly complements a juicy burger.

Pickled vegetables:

From pickles to jalapeños, these acidic toppings are a flavorful way to add crunch — without the carbs. Beware that some store-bought pickles may have added sugar, so check the label before you buy. Making yours at home is a great option!

Sauces: For those who can't eat their burger without a sauce, go for homemade mayo, pesto or a keto-friendly BBQ sauce. Store-bought varieties usually have added sugar so make sure to read the label carefully. Try making your own with a few simple ingredients. 
Now that you have all the information you need to make keto-friendly burgers, it's time to get cooking! With the recipes and tips included in this guide, you can make delicious low-carb burgers that will satisfy even the biggest burger cravings. 
But if you need some extra inspiration, feel free to explore the recipes below:
Bunless Keto Burger (In-n-Out Style) (3)
If you're missing In-N-Out, try making this keto version at home. This burger has all the classic flavors of a double double — minus the bun.
Even if you're not familiar with In-N-Out (it's an iconic California-based burger chain), you'll still love this simple lettuce-wrapped version.
Ingredients
Onions:

1 tablespoon butter

¼ cup diced white onion

⅛ teaspoon sea salt
Burgers:
½ lb ground beef

4 teaspoons yellow mustard

¼ teaspoon sea salt

⅛ teaspoon freshly ground black pepper
Fry Sauce:
3 tablespoons mayonnaise

1 tablespoon sugar-free ketchup

2 teaspoons minced dill pickles

1 teaspoon powdered erythritol

½ teaspoon distilled white vinegar
To serve:
8 slices iceberg lettuce

4 dill pickle chips

2 slices tomato

2 slices unprocessed American style cheese
Instructions 
Prepare the patties:
Portion out the ground beef into four equal-sized patties and flatten them slightly with your hands.

Season the patties on each side with salt and pepper.

Heat a large skillet over medium-high heat and add butter and the onions

Cook the onions for 5 minutes, stirring occasionally, until lightly browned.

Remove the onions from the skillet and set aside.

Add the patties to the skillet and cook for 4-5 minutes per side, or until cooked through.

Transfer the cooked patties to a plate and set aside.
Prepare the fry sauce:
In a small bowl, combine the mayonnaise, ketchup, pickles, erythritol and vinegar.

Mix until combined and set aside. You can refrigerate any unused sauce.
Assemble the burgers:
Place two slices of lettuce on each plate and top with a patty.

Top each patty with a few pieces of onion, one slice of cheese, one tomato slice and two pickle chips.

Drizzle each burger with a spoonful of fry sauce (or use more to taste). 

Serve immediately and enjoy! 
Nutrition 
Amount Per Serving (recipe makes 2) | Calories 605 | Calories from Fat 468 | Fat 52g |Saturated Fat 19g | Cholesterol 125 mg | Sodium 1458 mg  | Potassium 670 mg | Carbohydrates 6g | Fiber 3g | Sugar 6g | Protein 26g | Vitamin A 1248IU | Vitamin C 10mg | Calcium 272 mg | Iron 3mg
Read More: 9 Must-Know Tips for Making the Best Keto Roast Chicken
Keto Bacon Cheeseburger (2)
Bacon and cheese are two of the tastiest ingredients out there, so why not combine them in a low-carb burger? This bacon cheeseburger is the perfect way to get your burger fix without all the carbs.
Ingredients
Chaffle Buns

3 large eggs

1 cup shredded cheddar cheese

1/4 cup almond flour

1/2 teaspoon baking powder
For The Burgers
80/20 Ground Beef

1 tablespoon worcestershire sauce

2 teaspoons minced garlic

1/2 teaspoon kosher salt

1/2 teaspoon black pepper
Burger Toppings
3 slices cheese (any variety)

6 slices thick cut bacon

6 lettuce leaves, romaine or iceberg

3 tomato slices

1/8 cup red onion, thinly sliced
Instructions 
To make the chaffle buns (these can be made ahead of time):
Preheat a waffle maker to medium-high heat.

In a medium bowl, whisk together the eggs, cheese, almond flour, and baking powder until a thick batter forms.

Grease the waffle maker with non-stick cooking spray.

Pour 1/2 cup of the batter into the waffle maker, spreading it evenly to the edges with a rubber spatula.

Close the waffle maker and cook for 3-4 minutes until golden brown and crispy.

Transfer to a plate and repeat with the remaining batter.
For the burgers:
Preheat a large skillet or griddle to medium-high heat.

In a medium bowl, combine the ground beef, worcestershire sauce, garlic, salt and pepper and mix until just combined.

Form the mixture into 3 equal-sized patties and place them in the skillet or griddle.

Cook the patties for 4-5 minutes per side, or until cooked through.

Transfer the cooked patties to a plate and set aside.
To assemble the burgers:
Place a cooked patty on each chaffle bun and top with two slices of cheese.

Top each patty with two slices of bacon, one lettuce leaf, one tomato slice and a few slices of red onion.

Place the top chaffle bun over the toppings and serve. 
Nutrition
Serving Size: 1 Bacon Cheeseburger (recipe makes 3) | Amount Per Serving: Calories: 837 Total Fat: 59g | Cholesterol: 345 Mg | Sodium: 1250 Mg | Carbohydrates: 8g | Net Carbohydrates: 6.9g | Fiber: 1.1g | Sugar: 2.1g | Protein: 58g\
The Bottom Line 
Making low-carb hamburgers is a great way to enjoy a delicious meal without all of the carbs. From classic burgers to more creative variations, there are plenty of ways to enjoy a juicy burger that won't wreck your diet. Next time you're in the mood for a burger, try one of these delicious low-carb recipes! 
DISCLAIMER:
This article is intended for general informational purposes only and does not address individual circumstances. It is not a substitute for professional advice or help and should not be relied on to make decisions of any kind. Any action you take upon the information presented in this article is strictly at your own risk and responsibility!