Having a sweet tooth and going keto can be a tricky combination. On the one hand, you don't want to throw off your diet with sugar-laden treats that can cause a spike in your blood sugar. On the other hand, you don't want to sacrifice all of your favorite treats!
Fortunately, there's a solution. Creamy, nutrient-rich avocados can be a great alternative to sugary snacks. When paired with the right ingredients in a smoothie, you can enjoy a delicious treat without throwing off your diet. Check out these 6 keto avocado smoothie recipes that are sure to satisfy your sweet tooth: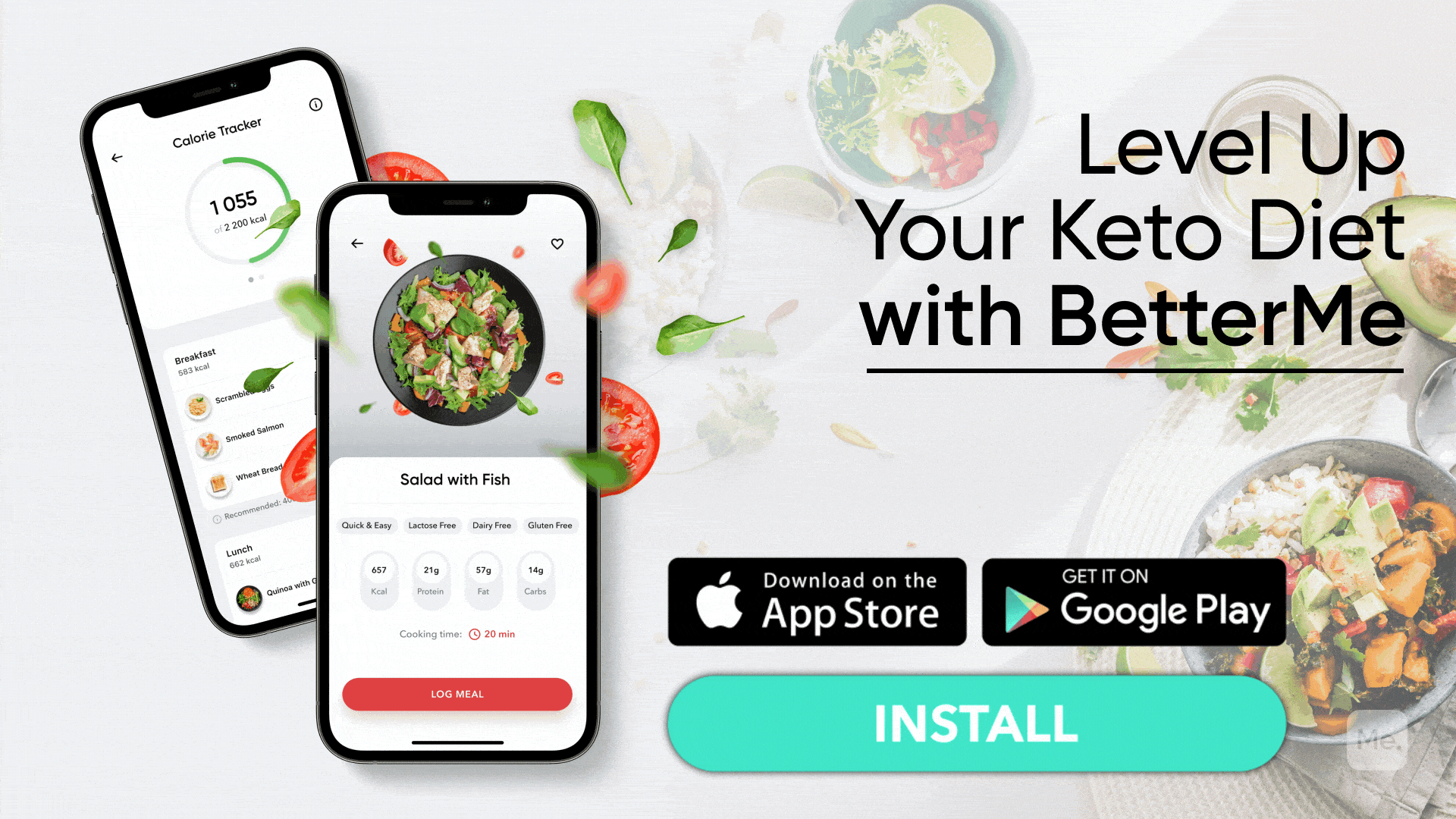 Keto Berry Avocado Smoothie (3)
Berries are famed for their antioxidant content, and they can add a burst of flavor to any smoothie (4). Paired with avocados, they make a potent combination that can help you satisfy your sweet tooth while staying on track with your keto diet.
Ingredients:
1 cup frozen strawberries

½ cup frozen raspberries

½ Hass avocado

1 ¾ cups unsweetened almond/coconut milk

¼ cup powdered monk fruit/allulose, (or Swerve confectioners)

1 teaspoon vanilla
Instructions 
Prepare the avocado slices- cut the avocado in half, remove the pit, and scoop out the flesh.

Next, the frozen berries. These must be frozen for the best texture.

Finally, add the unsweetened almond/coconut milk and powdered sweetener to a blender and blend until smooth. 

Add the avocado and frozen berries then blend for another minute or two, until everything is well blended.

Pour into a glass and enjoy your keto berry avocado smoothie.
Nutrition:
Amount Per Serving | Calories 74 Calories from Fat 36 % Daily Value | Fat 4g 6% | Saturated Fat 1g 6% | Carbohydrates 6g 2% |  Fiber 3g 13% |  Sugar 3g 3% |  Protein 1g 2%
Read More: 7-Day Vegetarian Keto Meal Plan for Weight Loss
Keto Cacao and Chia Smoothie (10)
Cacao is a nutrient-rich superfood, and when paired with chia seeds, you have a nutrient-rich glass of goodness. Both cacao and chia are low in carbs, but they add a rich flavor to your smoothie that can help satisfy your sweet tooth.
Ingredients
1–1¼ cups full-fat coconut milk

1 tablespoon nut butter of choice

1 tablespoon chia seeds, soaked in 3 tablespoons of water for 10 minutes

2 teaspoons cacao nibs, cacao powder or cocoa powder OR 1 scoop of chocolate protein powder made from bone broth

1 tablespoon coconut oil

ice (optional*)
for topping: 
Instructions 
Add the coconut milk, frozen avocado, nut butter, soaked chia seeds, cacao or cocoa powder and coconut oil to a blender. Blend for about a minute until everything is well blended.

If the smoothie is too thick, add a ¼ cup of water and blend again until the desired consistency is achieved.

Serve in a glass and top with some cacao nibs and cinnamon for an extra flavor boost.
Nutrition
Serving Size: 1 glass Calories 394 | Sugar 2.5g | Sodium 22 mg | Fat 40.1g | Carbohydrates: 11.6g | Fiber: 5.5g | Protein: 3.7g
Keto Avocado Peanut Butter Smoothie  (1)
This smoothie brings together two classic flavors – creamy avocado and rich, nutty peanut butter. The result is a delicious smoothie that tastes just like a milkshake. You'll be happy to know that it's also low in carbs, so you can enjoy it without guilt.
Ingredients 
3 tbsp unsweetened peanut butter

¼ cup unsweetened cocoa powder

1-2 tbsp erythritol

1 tbsp coconut oil

½ small avocado

1 cup unsweetened almond milk

½ cup ice
Instructions  
Combine all the ingredients in a blender and blend until smooth.

Taste and adjust sweetness as needed.

Pour into a glass and enjoy your keto avocado peanut butter smoothie. 
Nutrition
Serving: 1 cup | Calories: 324 kcal | Carbohydrates: 16g | Protein: 10g | Fat: 29g | Saturated Fat: 11g | Polyunsaturated Fat: 5g | Monounsaturated Fat: 12g | Sodium: 281mg | Potassium: 563mg | Fiber: 9g | Sugar: 3g
If you've mustered up the courage to crush your weight loss goal, let Betterme take the sting out of this demanding process. Our app will help you restructure your habits, remold your life and crank up your fitness results!
Keto Ginger Avocado Smoothie (9)
Ginger and turmeric are two powerful spices that can help boost your metabolism and immunity (12)  (13). They are chock-full of antioxidants and anti-inflammatory compounds, so adding them to your avocado smoothie can be a great way to get an extra dose of nutrients.
Ingredients 
1/2 avocado (3-4 oz)

3/4 cup full – fat coconut milk (from a can)

1/4 cup almond milk

1 tsp fresh grated ginger (about 1/2 inch piece)

1/2 tsp turmeric

1 tsp lemon or lime juice (or more to taste)

1 cup crushed ice (or more for a thicker smoothie)

sugar-free sweetener to taste
Instructions 
Start with the first 6 ingredients (avocado through lemon/lime juice) in a blender, then blend until it reaches a smooth consistency.

Add the ice and blend again until the ice is completely crushed.

Add a sweetener to taste, then blend for another few seconds.

Serve in glasses and enjoy your keto ginger avocado smoothie. 

To make the nutrients in this smoothie more bioavailable (easier for your body to absorb), you can add a pinch of black pepper
Nutrition
Calories: 232 kcal | Carbohydrates: 6.9g | Protein: 1.7g | Fat: 22.4g | Sodium: 25mg | Fiber: 2.8g | Sugar: 1.14g
3-Ingredient Avocado Smoothie (2)
Want to keep things simple and make a delicious smoothie with just three ingredients? This creamy avocado smoothie is for you. All you need are avocados, sugar-free condensed milk, and any plant milk. 
Ingredients 
1 cup milk of choice I used unsweetened almond milk

1/2 cup sugar free condensed milk (or 2 tablespoons of your preferred granulated sweetener)

2 cups ice crushed

2 large avocados chopped 
Instructions 
Add all of the ingredients to a blender and blend until smooth and creamy.

Pour into glasses and drink immediately (if you want to have some for later, pour it into a sealed container and keep in the fridge for up to 3 days).
Nutrition
Serving: 1 serving | Calories: 170 kcal | Carbohydrates: 9g | Protein: 2g | Fat: 15g | Sodium: 94mg | Potassium: 487mg | Fiber: 7g | Vitamin A: 147IU | Vitamin C: 10mg | Calcium: 91mg | Iron: 1mg | NET CARBS: 2g
Read More: 8 Deliciously Different Keto Avocado Recipes Worth Trying
Keto Strawberry Avocado Smoothie (11) 
This smoothie combines the richness of avocados with the sweetness of strawberries to create a creamy and delicious drink. The combination of sweet and tart flavors makes this smoothie a great way to start your day or as an afternoon pick-me-up. 
Ingredients 
1 large ripe avocado, pitted and peeled

1 lb frozen strawberries 

1 ½ cups unsweetened almond milk 

 1/4 cup monk fruit allulose sweetener
Instructions  
Add all the ingredients to a blender and blend until smooth.

Pour into glasses

You can also top it with additional strawberries, sliced almonds or cacao nibs for an extra flavor boost. 
Nutrition
Amount per serving. Serving size in recipe notes above |Calories 102 |Fat6.9g | Protein1.7g Total Carbs 10.7g |  Net Carbs 5.9g | Fiber 4.8g | Sugar4.7g
Keto Avocado Smoothie FAQ
What Benefits Does an Avocado Smoothie Have? 
An Avocado Smoothie is a great way to get healthy fats and nutrients into your diet. Avocados are packed with vitamins, minerals, and antioxidants that can help reduce inflammation, boost energy levels, improve digestion, and promote heart health (7).
Additionally, adding avocado to your smoothie can give it a creamy, delicious texture and make it more satisfying. 
What Ingredients Should I Include In My Keto Avocado Smoothie? 
To make a keto-friendly avocado smoothie, you'll want to include healthy fats like coconut oil or avocado oil, as well as low-carbohydrate ingredients like almond milk, coconut cream, and MCT oil. 
You can also add keto-friendly sweeteners such as stevia or monk fruit for a bit of sweetness. Other optional ingredients include nut butters (like almond butter) and protein powders. 
Is an Avocado Smoothie Good for Weight Loss? 
Yes, an avocado smoothie can be good for weight loss when paired with a healthy diet and exercise routine. Since avocados are high in monounsaturated fats, they help to keep you feeling full for longer periods of time, which can help reduce cravings and overeating (8). 
Additionally, adding healthy fats to your smoothie can provide energy for workouts and keep your body in a state of ketosis, which is ideal for weight loss. 
Still, you must remember to stay mindful of your portions and the calories in your smoothie. Too many calories can prevent weight loss, even when following a keto diet. Be sure to measure out your ingredients or use a nutrition calculator to ensure that you are getting the proper amount for your individual needs. 
BetterMe app will provide you with a host of fat-frying fitness routines that'll scare the extra pounds away and turn your body into a masterpiece! Get your life moving in the right direction with BetterMe!
How Many Calories Are In an Avocado Smoothie? 
The exact number of calories in an avocado smoothie will vary depending on the ingredients you use. However, a typical keto-friendly avocado smoothie can range between 150 and 400 calories per serving. To keep your calorie intake low, opt for low-calorie ingredients like almond milk and use natural sweeteners or stevia to reduce added sugars. 
What Fruit Goes Well With Avocado In a Smoothie?
Due to its relatively neutral flavor, avocado is a great addition to almost any smoothie. It pairs well with many combinations of fruits to create a delicious and nutritious breakfast or snack.
Some of the most popular combinations to make with avocado in a smoothie include:
For a sweet, flavorful option, try making a smoothie with banana, mango and avocado. This combination adds sweetness from the fruit, creaminess from the avocado and plenty of nutrition to keep you going all day.

For a more tropical blend, blend together pineapple, orange juice and avocado for an island-inspired concoction. The bright flavor of the pineapple will pair well with the sweetness of the orange juice and the smooth creaminess of the avocado.

For a classic blend, blend together strawberries, blueberries and avocado for a delicious breakfast treat or snack. The tartness of the berries blends perfectly with the sweet creaminess of the avocado to create an irresistible flavor combination. 

For a savory smoothie, try pairing avocado with spinach, cucumber and ginger. This combination adds a slight hint of spiciness to the smoothie while still keeping the sweetness of the avocado intact. Other savory fruits that go well with avocado in a smoothie include kale, celery and parsley. 
Also, some folks can't get enough of the classic combination of chocolate and avocado. Simply blend together cocoa powder, yogurt and avocado for a smoothie that is both delicious and nutritious.
What Can I Substitute for Avocado In a Smoothie for Keto?
A great substitute for avocado in a smoothie for keto is coconut cream or coconut butter. Coconut cream contains healthy fats that can help to provide energy and keep you feeling full, while also providing the creamy texture of an avocado. Coconut milk may also work, but it is not as thick or creamy. 
The next best option is nut butter. It can provide a creamy texture and is a great source of protein and healthy fats. Almond, cashew and macadamia nut butters are all great options for keto smoothies. 
Another good substitute for avocado in a smoothie for keto is greek yogurt. greek yogurt is an excellent source of protein and can give the smoothie a creamy texture (6). You can also add fruits such as berries or bananas to make it more flavorful.
Finally, you can try using full fat cream cheese. Cream cheese is a great source of healthy fats and can also provide the creamy texture that an avocado provides (5). You can add some sweetener to make it more flavorful.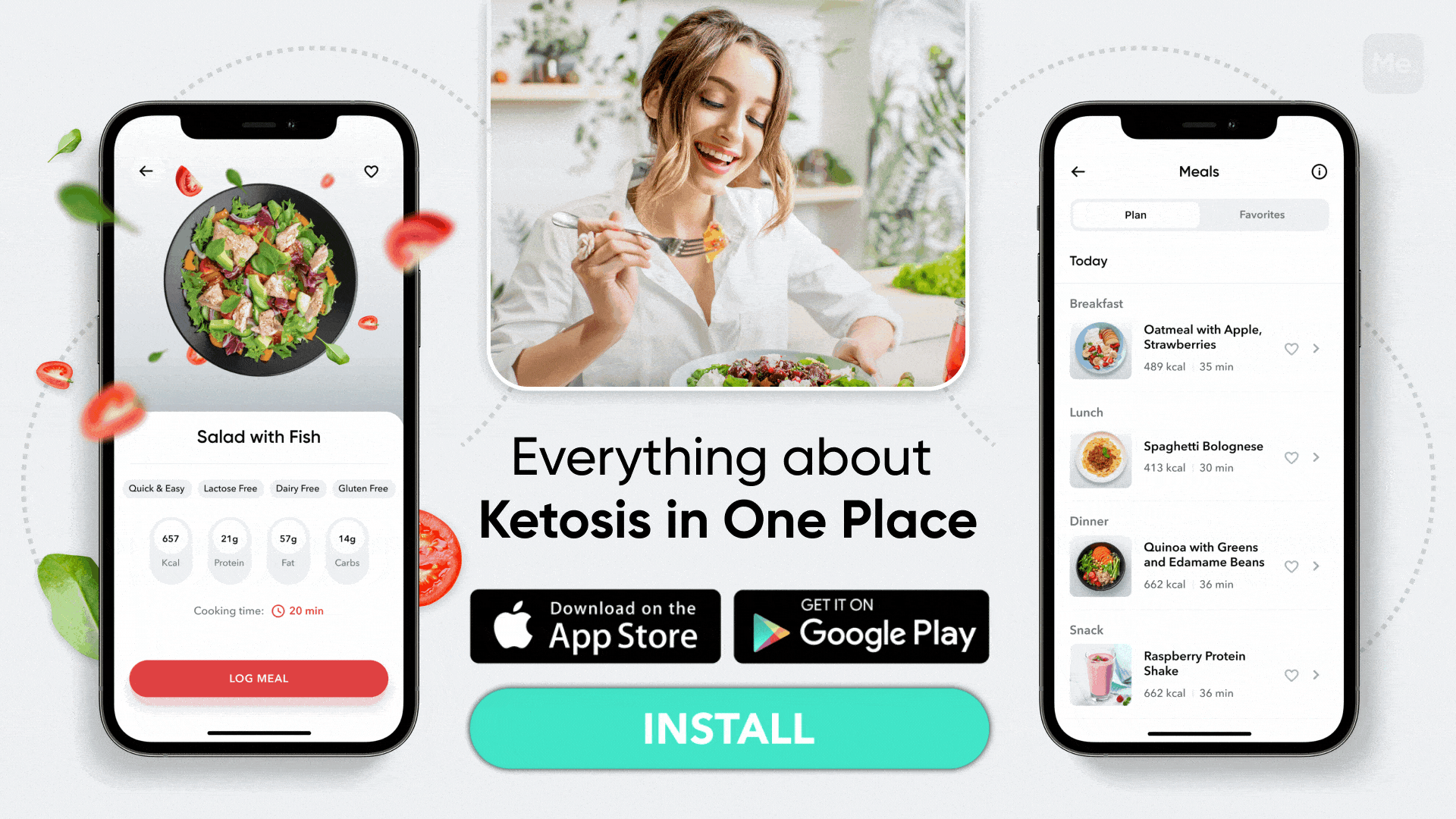 The Bottom Line
Avocado smoothies come in different combinations of flavors and textures. They are a great way to get healthy fats, protein and other essential nutrients into your diet while following a keto diet.  
To make sure your smoothie is keto friendly, be sure to opt for keto-friendly ingredients like almond milk and use natural sweeteners or stevia to reduce added sugars. If you need a substitute for avocado in a smoothie for keto, try coconut cream or butter, nut butter, greek yogurt or full fat cream cheese.  
DISCLAIMER:
This article is intended for general informational purposes only and does not address individual circumstances. It is not a substitute for professional advice or help and should not be relied on to make decisions of any kind. Any action you take upon the information presented in this article is strictly at your own risk and responsibility!