If you've been on the keto journey for a while, you know that finding the perfect sauce or gravy to compliment your meals can be a challenge. But worry no more—we've got you covered. In this article, we will introduce you to a variety of delectable and easy-to-make keto gravy recipes that are sure to impress not only your taste buds but also your guests'. Whether you're hosting a dinner party, celebrating a special occasion, or simply craving a comforting homemade meal, these ultimate keto gravy recipes are designed to suit every palate and dietary preference. Bonus- they're all sugar-free, gluten-free and low in calories!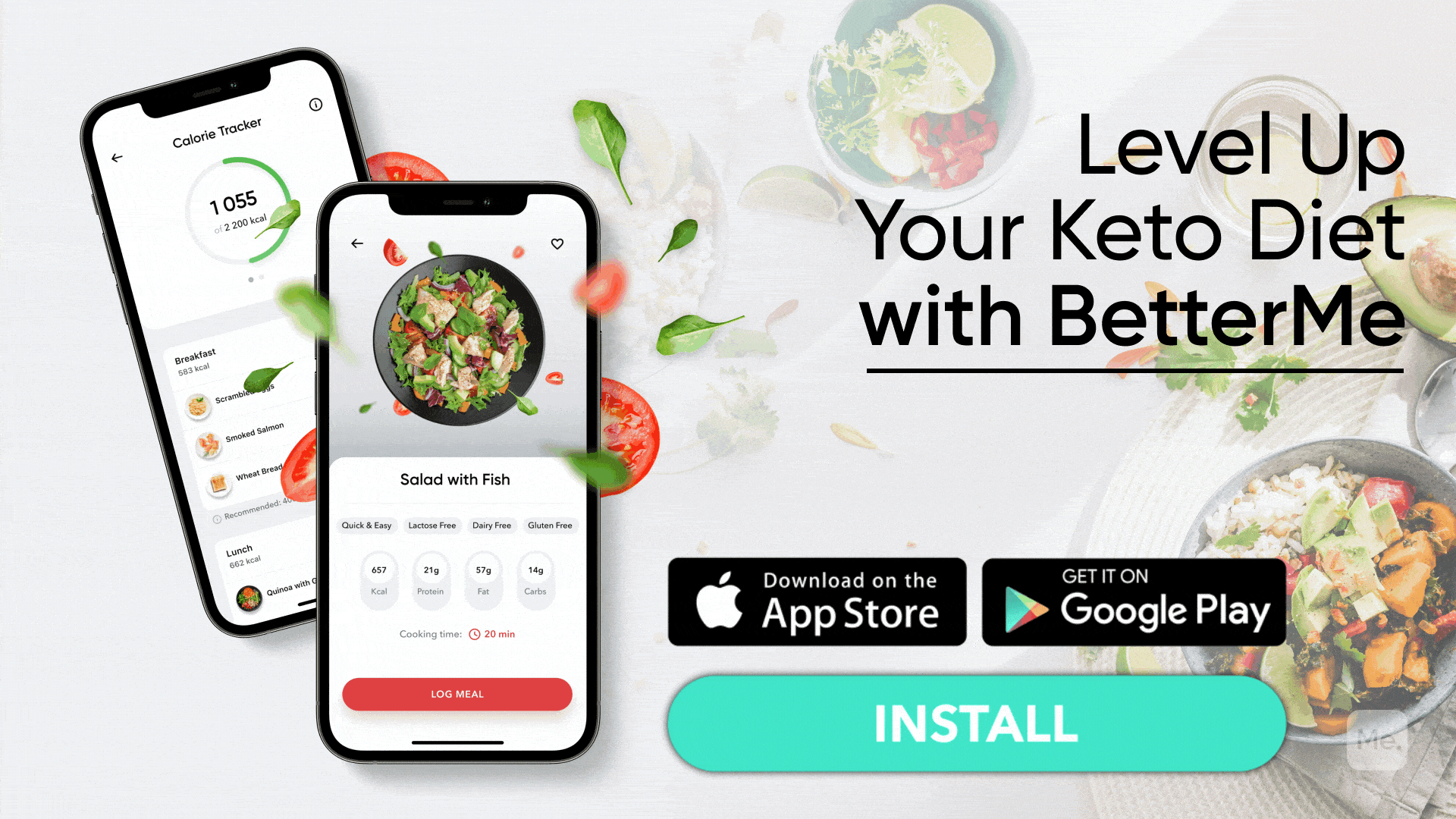 Is Gravy OK On Keto Diet?
Yes, gravy can be OK on a keto diet, as long as it is prepared with keto-friendly ingredients and follows the guidelines of low-carb, high-fat content.
Traditional gravy recipes often contain flour or cornstarch as thickening agents, which are high in carbohydrates and not suitable for a keto diet. However, by making some simple ingredient swaps, you can create delicious and satisfying keto-friendly gravies that align with your dietary goals.
To make keto-approved gravy, you can use alternative thickeners such as xanthan gum, guar gum, or even cream cheese. These options have significantly fewer carbs compared to flour or cornstarch, allowing you to enjoy gravy without compromising your ketosis state. 
In addition, utilizing healthy fats like butter, ghee, or heavy cream can further enhance the flavor and richness of your keto gravy, keeping it in line with the high-fat requirements of the diet.
Read More: 3 No-Fuss Keto Cinnamon Roll Recipes For Busy Mornings
What Is A Good Substitute For Flour In Keto Gravy?
A good substitute for flour in keto gravy should be low in carbohydrates and provide the desired thickening effect. Here are some popular options to consider:
1. Xanthan Gum
This gluten-free and keto-friendly thickener is derived from the fermentation of sugars. Xanthan gum is highly effective even in small amounts, that said it should be used sparingly to avoid a slimy texture. 
While it is readily available and low-carb, it may cause digestive issues for some people.
2. Guar Gum
Extracted from guar beans, guar gum is a gluten-free and low-carb thickening agent with a neutral taste. 
Guar gum works well in both hot and cold dishes, making it a versatile option. However, it can cause digestive issues for some individuals and may form lumps if not incorporated properly (4).
3. Gelatin
As a protein derived from animal collagen, gelatin is a keto-friendly and gluten-free option for thickening sauces and gravies. It adds a smooth texture to the dish, but it may impart a slight flavor and is not suitable for vegetarians or vegans.
4. Agar-Agar
This plant-based gelatin substitute is derived from seaweed and offers a vegan, gluten-free, and low-carb alternative. 
Although it can be difficult to find, agar-agar provides a slightly different texture as compared to gelatin, making it an interesting choice for those who prefer plant-based options.
5. Cream Cheese
A dairy-based alternative, cream cheese can add thickness and richness to your keto gravy. It is keto-friendly and widely available, but it contains lactose, which may not be suitable for those with dairy intolerance (6).
6. Egg Yolks
Beaten egg yolks can also be used as a thickening agent in keto gravy. They provide a rich and creamy texture while being low in carbs. However, they need to be tempered and cooked carefully to avoid curdling.
Betterme will keep you laser-focused on your weight loss journey! Nutrient-packed meal plans, fat-blasting workouts, galvanizing challenges and much more. Try using the app and see for yourself!
Can Almond Flour Thicken Gravy?
Yes, almond flour can be used to thicken gravy, but it may not provide the same smooth consistency as traditional flour. 
As a low-carb and keto-friendly alternative, almond flour can impart a slightly nutty flavor and a coarser texture to the gravy. To achieve a smoother result, use finely ground almond flour or almond meal.
Other keto-friendly flours that can be used as keto gravy thickeners include:
1. Coconut Flour
This low-carb, high-fiber flour is made from dried coconut meat. It is highly absorbent and can effectively thicken gravy. However, it imparts a distinct coconut flavor, which may not be suitable for all recipes.
2. Psyllium Husk Powder
Derived from the husks of psyllium seeds, this powder is high in soluble fiber and can act as a thickening agent (8). It absorbs liquid well and forms a gel-like consistency, making it suitable for thickening keto gravies. Be mindful of the quantity used, as too much can result in a gummy texture.
3. Flaxseed Meal
Ground flaxseeds can also be used as a thickener due to their high fiber content and ability to form a gel when mixed with liquids (3). However, flaxseed meal imparts a distinct, earthy flavor that may affect the taste of your gravy.
Keto Gravy Recipes
A diet such as the ketogenic diet calls for a lot of creativity and exploration when it comes to recipes. And as such you don't always have to prepare the conventional gravy with all-purpose flour which is high in carbs and not suitable for the keto diet. 
Here are a few alternatives to the traditional keto biscuits and gravy recipe:
Keto Mushroom Gravy Recipe (5)
Mushroom gravy is the most popular vegan keto gravy. This particular vegan keto gravy recipe is creamy, flavour packed and doesn't need any artificial thickeners.
Ingredients:
2 tablespoons vegan butter or olive oil

1 medium red onion finely chopped

3 cloves garlic minced

4 oz mushrooms chopped

1 tablespoon tamari sauce

2 tablespoons sage chopped

3 cups vegetable stock

1 teaspoon salt

1 teaspoon black pepper
Instructions:
Begin by heating vegan butter in a large saucepan over medium heat.

Add in the garlic and onion and cook for 3 minutes until soft.

Add the mushrooms and saute for about 7 to 8 minutes. Stir occasionally, until they have released their liquid completely.

Proceed by pouring in the stock and adding tamari sauce, sage, salt, and pepper for seasoning.

Allow the mixture to simmer gently over medium-low heat until it reduces and thickens, typically taking around 5 minutes.

Remove saucepan from heat. 

Blend the mixture until smooth. You can use a hand blender or blender. 

If the gravy appears too thick, you can add vegetable stock to achieve desired consistency.
Nutritional estimate per serving: Calories: 31 | Carbohydrates: 3g | Protein: 1g | Fat: 2g | Fiber: 1g
Read More: Melt-In-Your-Mouth Keto Fudge Recipes That Will Satisfy Your Sweet Tooth
Keto White Gravy (7)
With just a few ingredients you can whip up this Keto gravy with a heavy cream recipe. Serve it alongside your favorite keto meats or use it to enhance the flavor of roasted vegetables.
Ingredients:
¾ tsp. xanthan gum

1 tsp. olive oil, avocado oil, or melted butter

3 tablespoons butter – or pan drippings

1 Cup heavy whipping cream

1 cup chicken broth

¼ tsp. sea salt to taste

¼ ground black pepper to taste

¼ tsp. garlic powder

¼ tsp. ground thyme

¼ tsp. cayenne pepper – optional
Instructions:
In a bowl, combine the xanthan gum and oil or melted butter. Set aside.

Heat the butter in a medium to large-sized skillet over medium heat until melted

Slowly whisk in the heavy cream and chicken broth and let the mixture gently simmer for 6 to 8 minutes.

Stir the xanthan gum mixture, then add it to the skillet. Whisk briskly until the sauce reaches a soft boil and begins to thicken, about 3-5 minutes.

Stir in the sea salt, black pepper, garlic powder, ground thyme, and cayenne pepper optional). Taste the sauce and adjust the seasonings if necessary.

Serve the sauce immediately.
Nutritional estimate per serving size (¼ cup): Calories: 286kcal | Carbohydrates: 3g | Protein: 2g | Fat: 30g | Saturated Fat: 19g | Polyunsaturated Fat: 1g | Monounsaturated Fat: 8g | Trans Fat: 1g | Cholesterol: 91mg | Sodium: 439mg | Potassium: 86mg | Fiber: 1g | Sugar: 2g | Vitamin A: 1267IU | Vitamin C: 1mg | Calcium: 45mg | Iron: 1mg
Keto Sausage Gravy Recipe (2)
This keto gravy with almond flour recipe is a delicious and low-carb twist on traditional gravy. Elevate your favorite keto dishes with its delectable flavor. 
Ingredients:
½ pound ground sausage

1 tablespoon butter

1 ½ tablespoons almond flour

¾ cup heavy cream

½ cup water
Instructions:
Begin by browning ground sausage in a large skillet over medium-high heat, making sure to break it into small pieces while cooking.

Once the sausage is cooked through, add butter and almond flour into the pan, and whisk to combine.

Gradually add heavy cream while continuously whisking until a smooth mixture is achieved. Season with salt and pepper.

Reduce the heat to medium-low, and if desired, add water gradually to achieve the desired consistency of the gravy. Continue whisking.

Allow the mixture to simmer for 3-5 minutes, or until it thickens to the desired consistency.
Nutritional estimate per estimate: Calories: 364kcal | Carbohydrates: 2g | Protein: 10g | Fat: 35g | Saturated Fat: 17g | Polyunsaturated Fat: 3g | Monounsaturated Fat: 11g | Trans Fat: 0.2g | Cholesterol: 99mg | Sodium: 397mg | Potassium: 184mg | Fiber: 0.3g | Sugar: 1g | Vitamin A: 786IU | Vitamin C: 1mg | Calcium: 42mg | Iron: 1mg
BetterMe app will kick you out of the mental funk, shake off your extra weight, rid you off your energy-zapping habits, and help you sculpt the body of your dreams. Intrigued? Hurry up and change your life for the better!
Keto Turkey Gravy (9)
No holiday or family thanksgiving dinner is complete without turkey gravy. Try this simple, creamy and delicious gluten-free, keto turkey gravy recipe. If you are not a fan of turkey, you try a keto chicken gravy recipe instead 
Ingredients:
1 cup roasted turkey pan drippings

2 cups low sodium chicken broth

2 tbsp butter

½ tsp garlic powder

1 tbsp Worcestershire sauce

½ tsp xanthan gum
Instructions:
In a saucepan over medium heat, combine the butter, turkey drippings, and chicken broth. Bring the mixture to a boil and let it simmer for approximately 5 minutes.

Add the garlic powder and Worcestershire sauce to the saucepan, ensuring to mix well. Let the mixture simmer for another one minute.

Remove the saucepan from heat and gradually whisk in xanthan gum. Mix thoroughly to combine, and then let it rest for 3-4 minutes to allow the gravy to thicken. 

Add salt and pepper to taste.

Enjoy!
Nutritional estimate per seving (¼ cup): Calories: 47kcal | Carbohydrates: 1g | Protein: 4g | Fat: 3g | Saturated Fat: 2g | Polyunsaturated Fat: 1g | Cholesterol: 17mg | Sodium: 53mg | Net Carbohydrates: 1g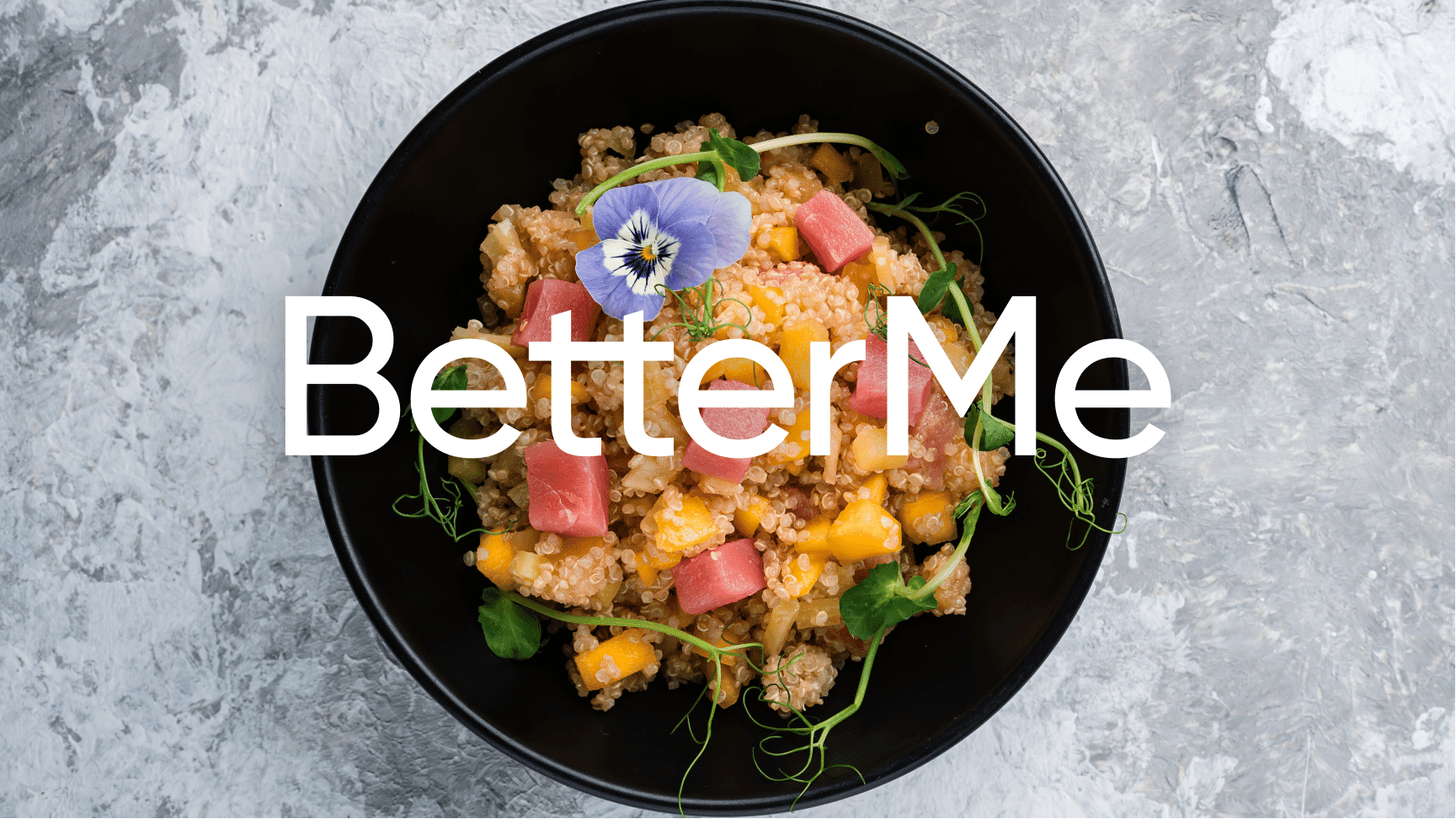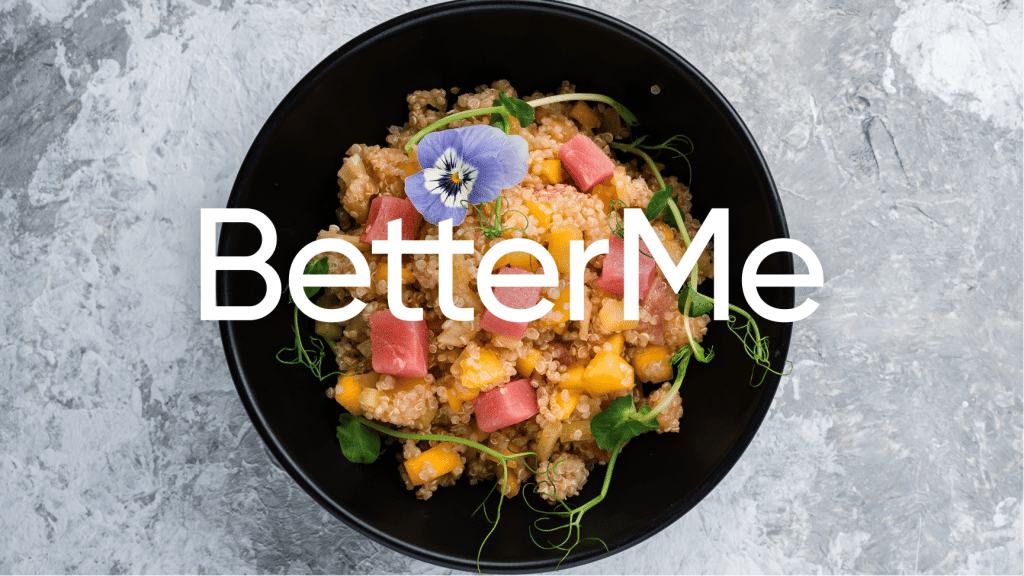 Frequently Asked Questions
Q: How Many Carbs Are In Gravy Made With Flour?
A: The number of carbs in gravy from flour depends on the specific recipe and the amount of flour used. 
Generally, one tablespoon of all-purpose flour contains around 6 grams of carbs (1). In a typical gravy recipe, this could translate to approximately 3-6 grams of carbs per serving, depending on the portion size.
Q: Can You Make Keto Gravy?
A: Yes, you can make keto gravy by using low-carb and keto-friendly thickening agents instead of traditional flour. 
Some popular options include xanthan gum, guar gum, gelatin, and almond flour. These alternatives allow you to enjoy a delicious and satisfying gravy while adhering to your keto diet.
Q: Does Oat Flour Thicken Gravy?
A: Oat flour can be used as a thickening agent in gravy. However, it is worth noting that oat flour is not as low in carbs as other keto-friendly alternatives. If you're following a strict low-carb or keto diet, it's better to opt for options like xanthan gum, guar gum, or almond flour.
Q: How Do I Make Keto Gravy From Roast Drippings?
A: To make keto gravy from roast drippings, follow these steps:
After removing the roast from the pan, pour the drippings into a container and let them sit for a few minutes. The fat will rise to the top, allowing you to skim it off easily.

In a saucepan, heat the skimmed fat over medium heat. If there isn't enough fat, you can add butter or ghee to compensate.

Gradually whisk in your preferred keto-friendly thickening agent (e.g., xanthan gum, guar gum, or almond flour) until the desired consistency is achieved. Be cautious with the quantity, as some thickeners can be quite potent.

Slowly pour the remaining drippings (now mostly liquid) into the saucepan, whisking continuously to ensure a smooth consistency.

Simmer the gravy for a few minutes, allowing it to thicken further. Adjust seasoning with salt and pepper as needed.

Once the desired thickness and flavor are achieved, remove the gravy from the heat and serve alongside your roast.
Conclusion
The Ultimate Keto Gravy Recipes for Your Low-Carb Dinner provides you with a variety of savory and satisfying options to complement your meals while adhering to your ketogenic lifestyle. By using keto-friendly thickeners and ingredients, you can create delicious gravies that enhance the flavors of your favorite dishes without compromising your dietary goals. 
Embrace these recipes and elevate your low-carb dinners with rich, flavorful keto gravies that everyone will enjoy.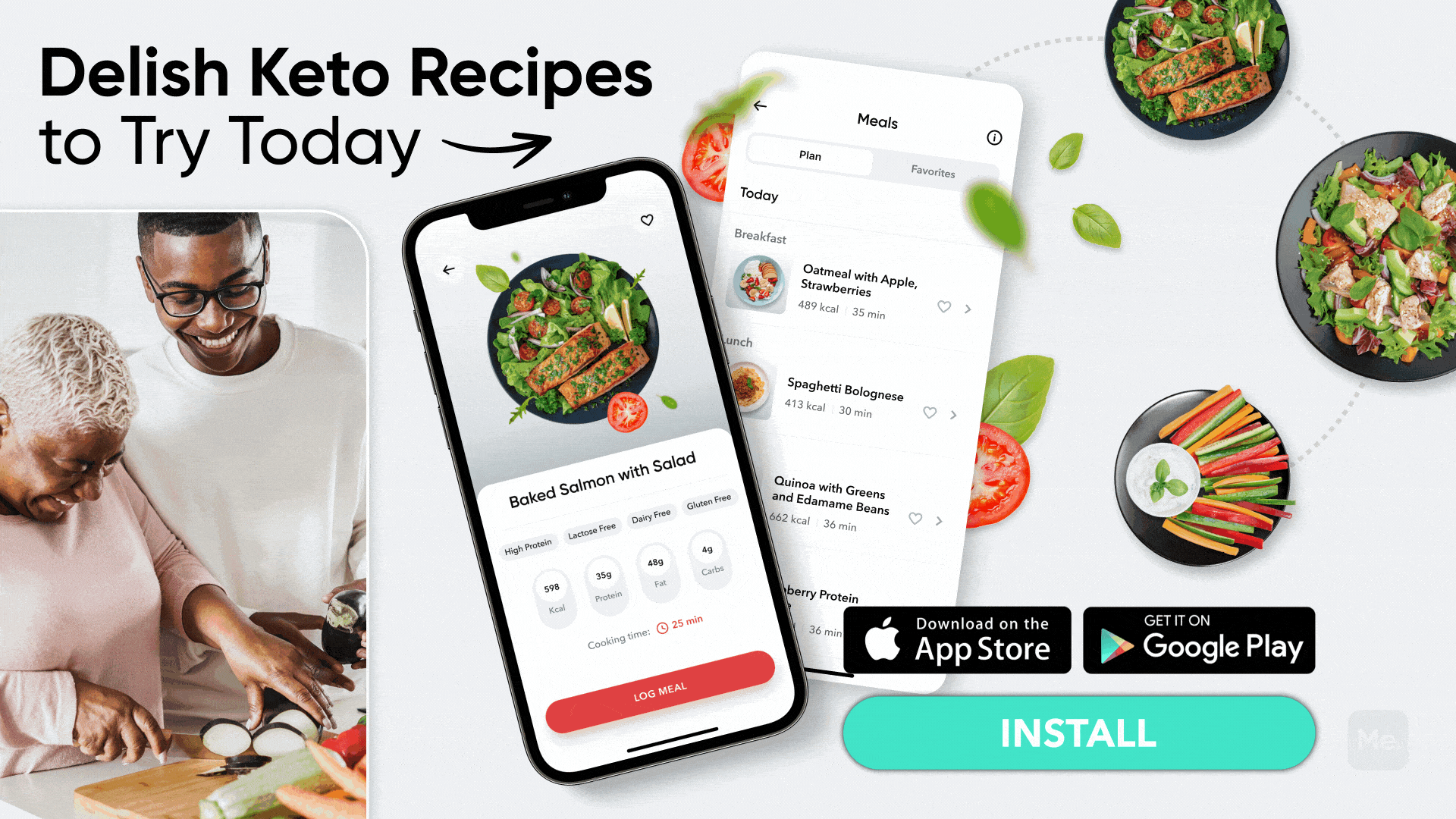 DISCLAIMER:
This article is intended for general informational purposes only and does not address individual circumstances. It is not a substitute for professional advice or help and should not be relied on to make decisions of any kind. Any action you take upon the information presented in this article is strictly at your own risk and responsibility!