The frustration that comes after hitting your goal, but still not having the body you envisioned, can be hard to manage. After months of healthy eating and exercise, you want nothing short of a toned, smooth body. But no matter how hard you work, sometimes your body doesn't cooperate. Your frustration is understandable. We all deserve a reward for our hard work and perseverance. But what if it's not fat you're seeing? What if it's loose skin instead? It can be difficult to tell the difference between fat and loose skin, so we want to help you understand how they differ and what you can do about it. The good news is that whether you're dealing with fat or loose skin, there are solutions available. It all starts with understanding the difference between the two.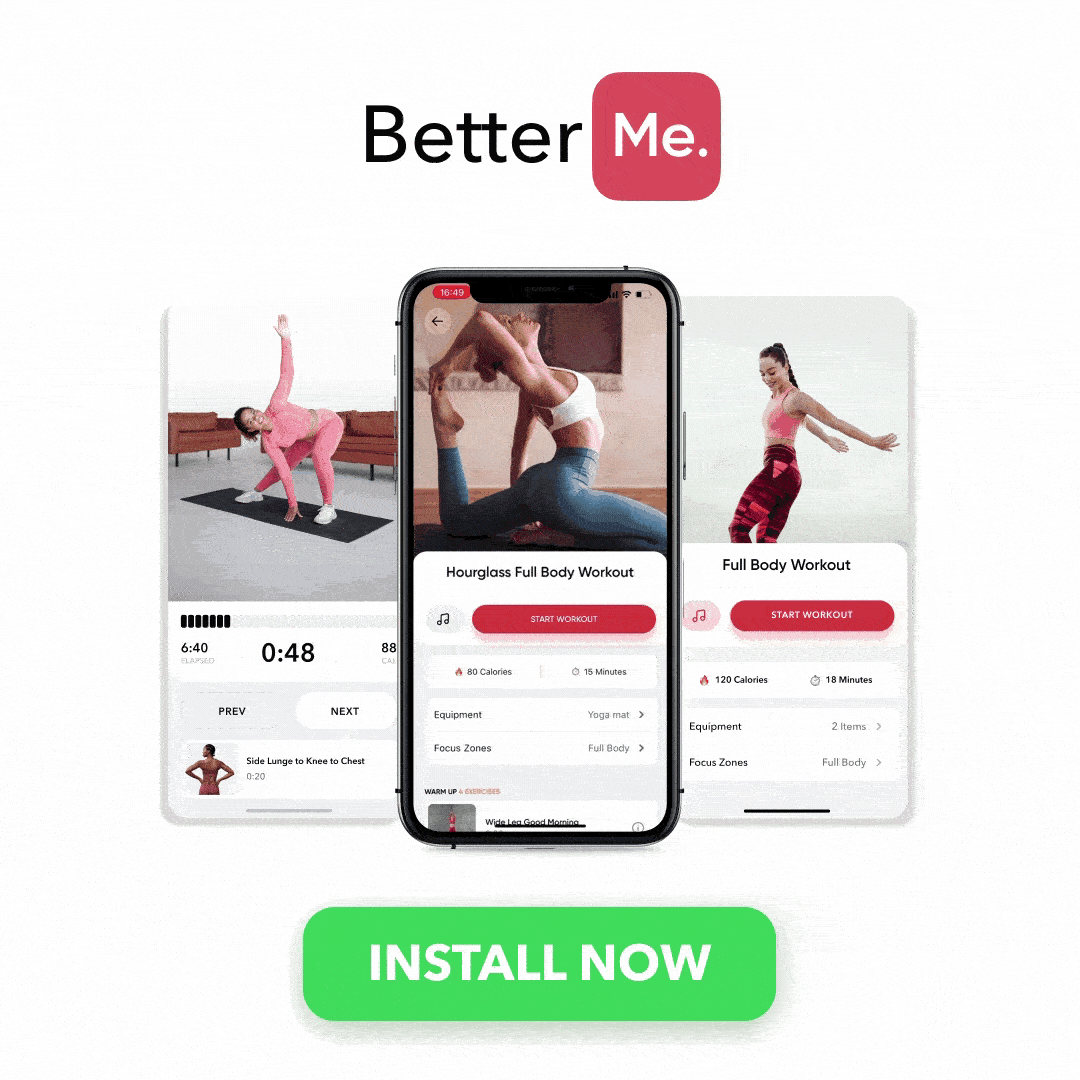 How To Tell Loose Skin Vs Fat?
There are several ways you can tell the difference between fat and loose skin:
Judge By Appearance
The most basic way to tell the difference between fat and loose skin is by appearance. Loose skin typically looks like a thin sheet of sagging fabric that hangs or bunches up on the body. It's often wrinkled or creased, and it doesn't feel solid like fat does. Fat, on the other hand, appears as a thick layer of padding that feels solid when you press it.
The Pinch Test
Another way to determine whether you're dealing with fat or loose skin is by performing a simple pinch test. To do this, take a pinch of the area in question and squeeze it. If it feels solid and resistant, then you're dealing with fat. If it feels like a thin sheet of fabric that bunches up easily, then it's likely loose skin. 
The Bounce Test
Lastly, you can perform the bounce test to help you differentiate between fat and loose skin. To do this, grab a handful of the area in question and give it a light bounce. If it feels solid and resists bouncing, then you're dealing with fat. But if it feels like fabric and moves freely, it's likely loose skin. 
What Causes Loose Skin?
Saggy skin can be caused by several factors, including:
Drastic Weight Loss
Large fat deposits harm your skin's elasticity and can cause it to become loose. When you lose a significant amount of weight in a short period of time, your skin is unable to keep up with the change and becomes stretched out (3).
How saggy your skin becomes after weight loss depends on a few factors, such as your genetics, skin color, age and lifestyle habits.
Pregnancy
Women who have recently given birth will experience changes in their skin. During pregnancy, an increase in hormones causes the body to retain more fluid, which stretches the skin (2). After giving birth, the skin can be left feeling loose and saggy.
Read More: Metabolic Training: The Quick, Effective Workout To Torch Fat And Tone Your Body
Illness Or Injury
Sometimes, injuries or illnesses can cause the skin to become stretched out and saggy. This is especially true for people who have experienced severe burns or those who have undergone major surgeries.
Some medical conditions, such as hypothyroidism, can also cause the skin to become loose and sagging.
What Can You Do About Loose Skin?
If you've determined that the extra layer of skin you're seeing is indeed loose skin, there are several things you can do to remedy the situation.
The first step is to ensure that you're taking the necessary steps to maintain the muscle tone that you've worked so hard to achieve. Working out regularly and eating a balanced diet will help you keep the shape you have.
If these steps don't seem to be doing enough, then you may want to consider surgery. Surgical procedures such as tummy tucks and body lifts are designed to remove excess skin, resulting in a smoother and more toned appearance. If you're looking for something less invasive, then certain laser treatments can be used to treat loose skin as well.  
What Causes Stubborn Fat?
What many of us call "stubborn fat" is actually just fat that has been stored in the body for a long time and is resistant to dieting and exercise. It is mainly subcutaneous fat, which is the layer of fat located just beneath the skin. There is no definitive answer to what causes this type of fat, but some common causes include:
Age – As you age your body's natural metabolism slows down, making it harder to burn fat.
Genetics

– Some people are genetically predisposed to having more fat stored in certain areas of the body. 

Hormones

– Hormone imbalances can lead to an increase in fat storage, particularly in women. Men also produce hormones that can lead to increased fat storage. 
What Can You Do About Stubborn Fat?
If you're dealing with stubborn fat, there are several things you can do to reduce it.
The first is to make sure that you're following a healthy, balanced diet and getting plenty of exercise. Dieting and exercising can help reduce fat deposits in many areas of the body, but it may not be enough to get rid of stubborn fat.
The next step would be to consider non-invasive treatments such as cryolipolysis and radiofrequency, both of which help reduce fat deposits in specific areas. These are safe, effective treatments that can give you the results you're looking for without having to undergo surgery (4).
If you're still not seeing the results you want, then it may be time to consider surgery. Liposuction is one of the most popular procedures for reducing stubborn fat, but there are other options as well such as CoolSculpting and tummy tucks. These surgeries can help remove stubborn fat and give you the body you've been wanting.
Ultimately, it's important to remember that everyone is different, so what works for one person may not work for another. Do your research and talk to a medical professional if you want to learn more about treatments for loose skin or stubborn fat.
It's important to remember that all treatments come with risks and it may take some trial and error to find the one that works best for you.
BetterMe app will kick you out of the mental funk, shake off your extra weight, rid you off your energy-zapping habits, and help you sculpt the body of your dreams. Intrigued? Hurry up and change your life for the better!
A Note About Visceral Fat
While "stubborn fat" gets a lot of attention because it's the most visible and aesthetically-unfavorable type of fat, it's important to remember that visceral fat is just as dangerous. This type of fat is located deep in the abdominal cavity and surrounds organs such as the stomach, intestines, and liver. 
Too much of this kind of fat can drastically increase your risk for serious health conditions such as heart disease, stroke, and diabetes (1). To reduce visceral fat, make sure you're following a healthy diet, exercising regularly, and getting enough sleep. 
Managing Your Weight Is Key To Preventing Loose Skin And Stubborn Fat
The saying, "prevention is better than cure" is especially true when it comes to managing your weight. Keeping your body weight at a healthy level will help you avoid loose skin and stubborn fat in the future. You probably know the run-of-the-mill advice to lose weight – eat a balanced diet and exercise regularly. But here are some other tips that can help you stay on track: 
Track your calorie intake and make sure it's within the recommended range for your age and gender. 

Eat smaller meals throughout the day rather than large ones. This will help you stay full without consuming too many calories.

Make sure to get enough protein in your diet, as it helps with muscle growth and repair. It's also more filling than carbs and fat. 

Incorporate strength training into your workout routine to help keep your metabolism up and build muscle. 

Drink plenty of water throughout the day to keep your body hydrated. Drinking water before meals is also a great way to reduce your calorie intake. 

Get enough sleep – studies show that people who get enough sleep tend to have healthier body weights (

5

). 

Stay consistent with your exercise routine—the more consistent, the better your results will be. Any movement is good, so even when you can't get to the gym, try to find ways to stay active.
Read More: What Causes Armpit Fat And How To Get Rid Of It?
The Bottom Line
In conclusion, loose skin and stubborn fat can be extremely frustrating to deal with but there are treatments available that can help you achieve the results you want. Whether it's through lifestyle changes or medical treatments, take the time to figure out what works best for you so that you can start feeling more confident in your own skin.
DISCLAIMER:
This article is intended for general informational purposes only and does not address individual circumstances. It is not a substitute for professional advice or help and should not be relied on to make decisions of any kind. Any action you take upon the information presented in this article is strictly at your own risk and responsibility!