The world has always looked for easy ways to remove those extra calories. Since the introduction of keto, things have become much simpler for fitness enthusiasts. The Keto diet is a popular strategy for reducing weight and body fat (1). This has encouraged more people to explore its effectiveness and adopt a keto lifestyle. One primary thing during keto is determining which foods and drinks can fit within your carb allowance and what should be avoided to reach the goal. This gets especially challenging for tea lovers. A keto diet asks for drastic changes in the diet, potentially causing a reduction in your energy levels. The added strain of not having your daily tea doses might leave you with practically no energy. Green tea is allowed on keto as long as it isn't sweetened with sugar, honey, or another syrup which contains carbohydrates. This makes it a wonderful addition to the weight loss plan. This article provides all you need to know about keto green tea, followed by some quick recipes to make one according to your liking. Have a look!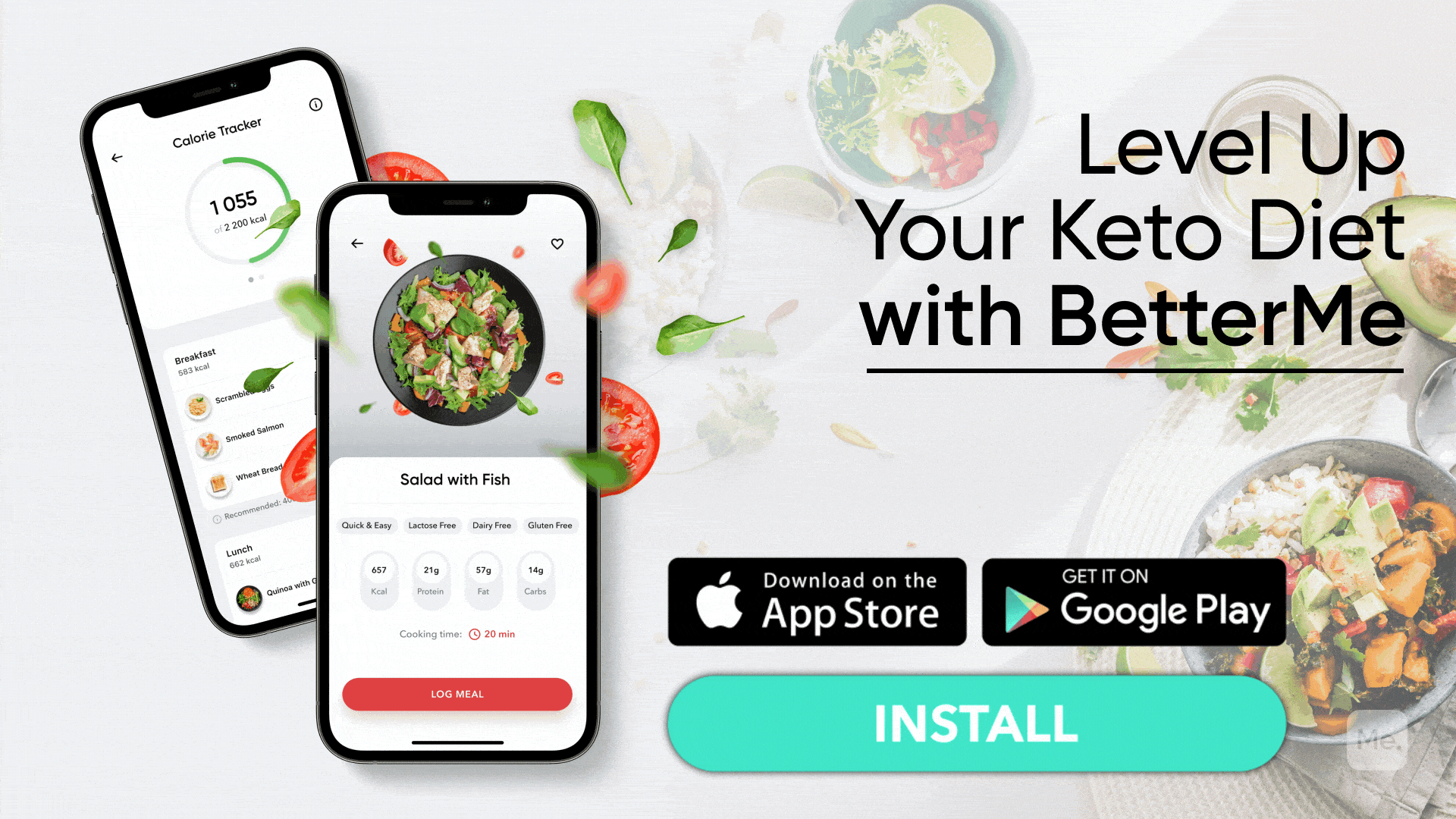 Why Is Green Tea Good For Keto?
The food market is filled with high-sugar and high-carb drinks like sodas and flavored iced coffee. Some companies are even marketing their drinks for their weight loss benefits. However, it is hard to trust the promotion of these fluids as there is limited valid evidence of their effectiveness.
Green tea on keto, on the other hand, has loads of data to support its dietary benefits.
Boosts Energy
The Keto diet may take a toll on the energy levels of beginners. These restrictions may create general weariness as the body adjusts to ketosis. Green tea is rich in antioxidants and has a small amount of caffeine, which may help with alertness and focus.
Increased Fat Oxidation
One factor that makes green tea keto-friendly is its flavonoids and caffeine. Together, they may increase fat oxidation and increase the metabolic rate (4). Compounds in green tea may also help mobilize fat for energy, which could be helpful on a keto diet when fat is your main energy source.
How To Make Green Tea Taste Better Keto?
If you are on a green tea keto diet, you must look for ways to make that perfect cup of green tea that feels like heaven. After all, you are only going to consume a limited amount of calories, and so they need to taste good.
Here are some tips that will make your green teas taste excellent:
Be Careful Of The Steep Times
The time you steep your tea depends on the tea type and is important for the taste. You should steep your tea for 2-4 minutes so the flavor develops but doesn't become too bitter. The steep time should match your water temperature. If the temperature is lower, steep for longer; if it's higher, steep for less time.
Watch The Temperature
To make your tea taste good, the water should be between 160°F and 170°F. This is because if the water is too hot, the tea will taste bitter due to the tannins being released. Green tea tastes best when brewed at the correct temperature, which brings out its sweet and complex flavors without making it too bitter.
Recommendations
After boiling the kettle, wait 5-10 minutes before using the hot water to steep your tea. This gives the water time to cool down to the right temperature which also ensures that water won't ruin the taste of the tea. That said, don't wait too long, or the water won't be hot enough to extract the flavor and nutrients from the tea leaves.
Read More: How To Make The Best Keto Friendly Tea For A Low Carb Diet
How To Make Green Tea Shake Keto?
A keto green tea smoothie is often a go-to drink for people who wish to consume something refreshing that doesn't contain much sugar. Check out this recipe for a low-carb keto green tea smoothie made with matcha powder that will give you the energy you need to keep going!
Servings: 1
Calories: 107
Ingredients:
1 teaspoon matcha green tea powder

¼ teaspoon lemon juice

¾ cup unsweetened almond milk or coconut milk

5 drops vanilla stevia drops

2 tablespoons plain whole milk Greek yogurt (use coconut cream for dairy-free)

1 tablespoon chia seeds

¼ teaspoon glucomannan or xanthan gum (optional thickeners)

¼ cup crushed ice (optional)
Instructions:
Toss all the ingredients in a blender

Blend until you get a smooth fluid inside
This recipe is courtesy of lowcarbyum.com.
Is Green Tea Keto Friendly?
If you're following a keto diet, green tea is a good drink because it has few carbs and calories. It also has antioxidants that might help protect your body while in ketosis. Green tea may even help you burn fat and build muscle when you exercise. Green tea also has caffeine, which can give you energy and focus.
There are several options when it comes to consuming green tea on keto. You can opt for loose green tea leaves, make a matcha green tea keto, or try a bulletproof matcha.
Lean and toned up body isn't just a far-fetched fantasy. Check out the BetterMe app and watch it propel your weight loss journey into high gear!
Is Green Tea Good For Keto?
The short answer to this question is yes!
Herbal and green teas have very few carbs because the dried tea leaves don't release many carbs when steeped in hot water. In fact, most herbal and green teas have less than 1 gram of net carbs per 8-ounce cup. That's much less than the 26 grams of sugar in an 8-ounce can of sugary soda like Coca-Cola (5).
Some green tea products, like bottled tea drinks with added sugars, fruit juices, or syrups, may not be allowed for a keto diet. It's better to check the carb count on the label when you are not sure.
But you can still enjoy green tea in keto-friendly ways. You can have it hot or cold, as a fruit tea, or sweetened with keto-friendly sweeteners like allulose, monk fruit, or stevia. You can also mix it with sparkling water for a fizzy drink or make a smoothie with green tea powder, almond milk, and keto protein powder for a healthy drink.
Read More: Liver Detox: Why It Doesn't Work, And What To Do Instead
The Bottom Line
You don't have to give up your favorite tea if you're following a keto diet. You can still enjoy tea as part of your new healthy lifestyle. Just find the teas that fit best with your keto diet and a new routine. There are many quick and easy recipes to make keto green tea more flavorful and exciting. Try the keto green tea smoothie we mentioned above, and let us know how it turned out!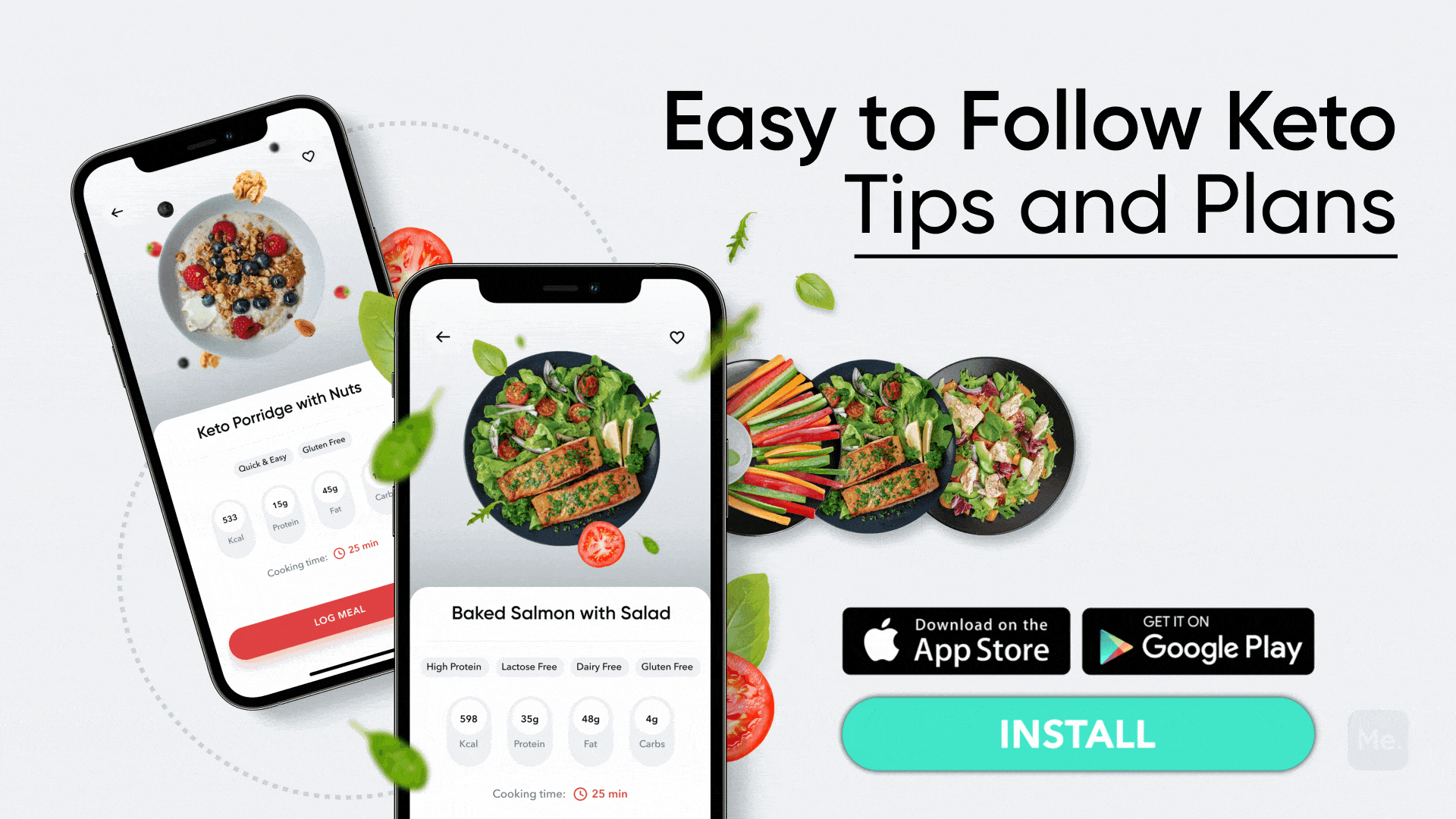 DISCLAIMER:
This article is intended for general informational purposes only and does not address individual circumstances. It is not a substitute for professional advice or help and should not be relied on to make decisions of any kind. Any action you take upon the information presented in this article is strictly at your own risk and responsibility!