Lentils are a member of the legume family which also includes beans. Red lentils are small red-orange disk-like seeds that look like split peas only that they are smaller in size. They cook quickly (10 to 20 minutes) which makes them perfect for soups but you can do a lot more than that with them. In this article,  you'll find out about the different types of lentils, learn a bit about the nutritional benefits of lentils, and see some recipes to get you started.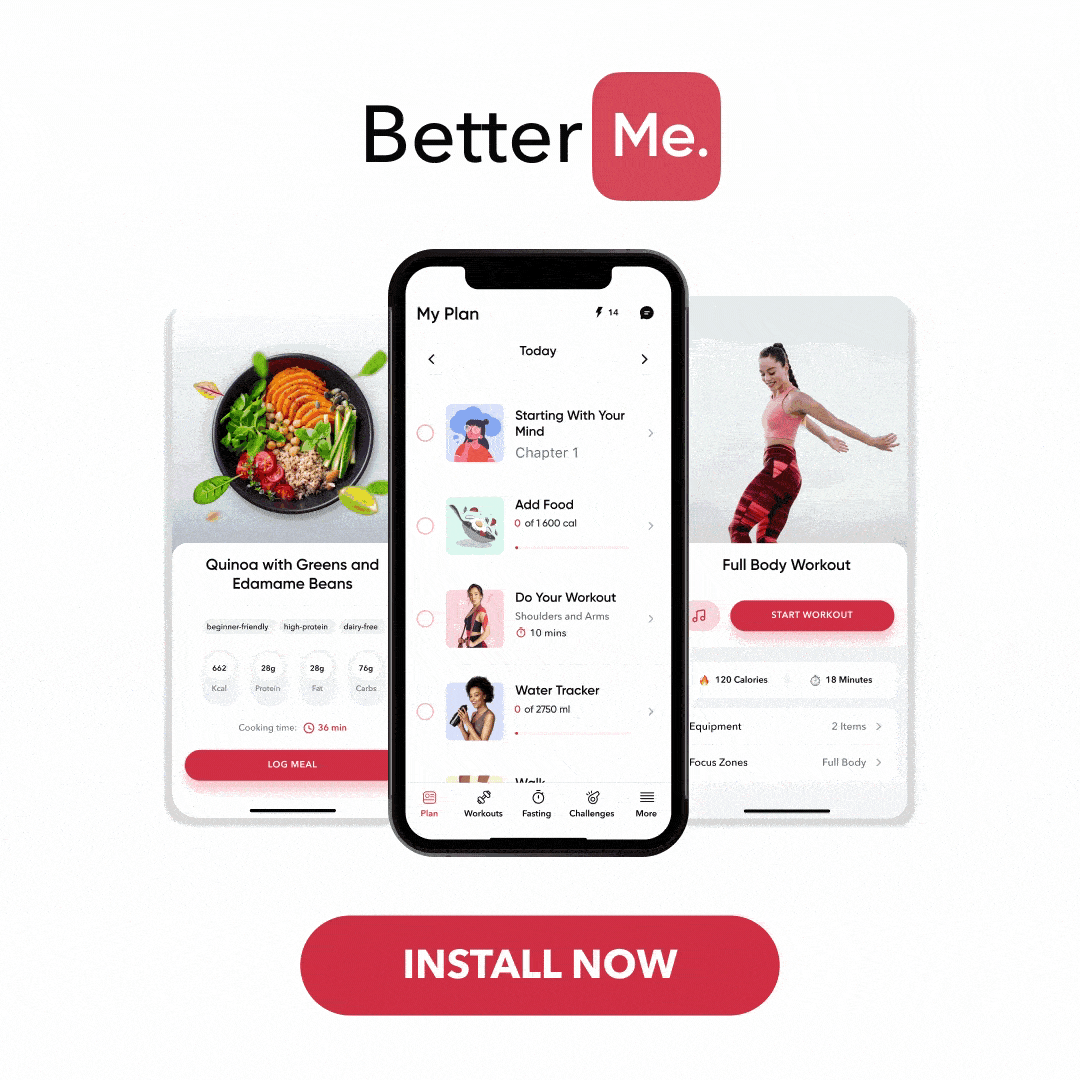 Different Types Of Lentils
Lentils are categorized by color which refers to the different types of plant pigments present in each type. Lentils can be red, green or brown and will all cook up similarly. The difference is that the colors indicate the presence of different phytonutrients so it's a smart idea to eat a variety.
Red Lentils Nutrition Facts
1 cup (198 grams) of cooked lentils generally provides the following (3):
Calories: 230

Carbs: 40 grams

Protein: 17.9 grams

Fat: 0.8 grams

Fiber: 15.6 grams

Thiamine: 28% of the DV

Niacin: 13% of the DV

Vitamin B6: 21% of the DV

Folate: 90% of the DV

Pantothenic acid: 25% of the DV

Iron: 37% of the DV

Magnesium: 17% of the DV

Phosphorus: 28% of the DV

Potassium: 16% of the DV

Zinc: 23% of the DV

Copper: 55% of the DV

Manganese: 43% of the DV
Red Lentils Health Benefits
Eating red lentils gives you the following health benefits:
Rich Source Of Polyphenols
Red lentils are an excellent source of polyphenols such as procyanidins and flavanols. Many polyphenols act as antioxidants that protect cells from oxidative stress and reduce inflammation in the body (5).
Promotes Heart Health
Lentils provide a good source of dietary fiber which is important for heart health. Fiber can help lower cholesterol levels, control blood sugar levels and keep you feeling full longer so you're less likely to overeat later (5).
Lentils are high in folate which is important for red blood cell formation. Healthy red blood cells can improve circulation and prevent anemia. They're also a good source of magnesium, phosphorus, copper & manganese that all support heart health (5).
Protects Against Cancer
Red lentils may offer protection against cancer due to their antioxidant and anti-inflammatory properties (5). Their fiber content may also help protect against colorectal cancer, especially as a plant-based protein substitute for red meat.
Lowers Cholesterol And Blood Sugar Levels
The dietary fiber found in lentils can help lower cholesterol levels and blood sugar levels which also makes it a good choice for those with diabetes or insulin resistance. Consuming foods that have a low glycemic index is good for managing these conditions as well as weight management (5).
Promotes Gut Health
Lentils are a good source of fiber that maintains digestive health by promoting the growth of healthy bacteria in the gut. This can also help reduce constipation and keep things moving regularly (2).
Read More: Yellow Lentils Nutrition Facts, Benefits, Recipes, And More
Red Lentils Side Effects
Red lentils may cause the following side effects:
Bloating
Gas or bloating is one of the most common complaints about legumes (4). The good news is that you can reduce the amount of gas produced by soaking and rinsing your dried red lentils before cooking and eating them. This will also remove some of their natural phytic acid which can inhibit the absorption of certain minerals. Gradually increasing your intake is another precaution you can take if you are not used to eating a lot of fiber.
Reduced Nutrient Absorption
Red lentils contain a chemical called phytic acid which can bind to minerals such as zinc, calcium and magnesium and reduce their absorption during digestion (5). You can minimize this effect by soaking and rinsing your red lentils before cooking and eating them.
Other antinutrients present in red lentils include (5):
Trypsin Inhibitors
These block  the action of an enzyme required for protein digestion. Hidden trypsin inhibitors are minimized when you use red lentils that have been soaked or sprouted prior to cooking.
Lectins
Lectins are proteins that interfere with the absorption of essential nutrients. Lectins in legumes might also cause nausea and GI distress in some people so it's a good idea to soak and rinse your red lentils before cooking them.
Tannins
These are thought to interfere with protein and fat absorption. Red lentils contain fairly low levels of tannins so this isn't usually a big concern, but it's still a good idea to soak and rinse your red lentils before cooking them.
Uncommon Allergic Reaction
Red lentils can cause an uncommon allergic reaction in some people. Symptoms of this reaction include (1):
Hives 

Itchy skin or a raised, bumpy rash 

Swelling of the lips, tongue or throat 

Wheezing, trouble breathing or swallowing 
 If you experience these symptoms after eating red lentils, seek medical attention immediately.
Want to build an attention-grabbing bubble butt, blast away fat that's stored in all the wrong places, spring-clean your diet, turn back the clock on your skin, skyrocket your self-confidence and shatter your insecurities? Check out the BetterMe app and set this plan in motion!
Which Is The Best Way To Cook Lentils
Lentils are easy to cook. However, there are a few things you must take note of to have the best tasting lentils.
Wash Lentils
Of the varieties of lentils, red lentils are more likely to contain dirt and debris. It's highly recommended that you wash your lentils thoroughly with water before cooking them to remove any foreign matter. Physically inspect them for small stones and remove those if you find any. You can also choose to soak the lentils for several hours to remove phytic acid and reduce cooking time, but this is optional.
Cooking Time
Different types of lentils require different cooking times. With red lentils, you want to make sure you don't overcook them. They only take between ten and twenty minutes to cook when simmered over low heat in a saucepan with a lid on it.
Adding Salt
This is a topic of debate for many people because some believe that salt can break down the legume's natural enzymes and cause them to spoil faster. Others prefer to add salt with a generous amount of water at the beginning of cooking in order to make the lentils more flavorful when they're done.
Which Lentil Cooking Time
Lentils can be cooked in a number of ways:
Stovetop is a popular method for cooking lentils because it's easy and fast. You can use a saucepan or pot with a lid or just cover your cooking container with aluminum foil. 

The slow cooker is also an effective way of preparing red lentils, especially if you plan on storing them for later consumption. Simply add the washed lentils along with water and salt to your slow cooker. Let it cook on low for at least four hours or until the lentils have softened.

The pressure cooker is another cooking method that can be used with red lentils. Follow the manufacturer's instructions for cooking under high pressure. For every cup of dried red lentils, you'll need three cups of water and a fourth of a teaspoon of salt.
Read More: Black Lentils Nutrition Facts: Are They The Best Lentils For Weight Loss?
How To Cook Lentils In The Microwave
If you want to cook red lentils quickly, then the microwave is a good option. However, it's tricky to get perfect results from microwaved lentils so always follow the manufacturer's guidelines for cooking times when using your microwave.
Preparing Lentils For Storage
If you want to store your red lentils for later use, then note that they only last about six months in the freezer. You can also dry them out and grind them into flour so they'll keep longer. Dried lentils should be stored in an airtight container kept in a cool, dry place.
Red Lentils Recipes
Cooking with lentils is easy so you'll find lots of recipes to get started. Here are just a few ideas to get you started:
Red Lentil, Chickpea And Chili Soup (6)
This recipe delivers a rich, delicious, and savory flavor thanks to the chili. A warm, bowlful of this low-fat soup will leave you coming back for seconds and thirds. Here's how you make it:
Ingredients:
2 teaspoons of cumin seeds

Large pinches of chili flakes

1 tablespoon of olive oil

1 chopped red onion

140g of red split lentils

850ml vegetable stock or water

400g can tomatoes, whole or chopped

200g can chickpeas or ½ a can, drained and rinsed (freeze any leftovers)

Small bunch coriander, roughly chopped (save a few leaves, to serve)

4 tablespoons 0% Greek yogurt, to serve
Instructions:
Start by heating a large saucepan then dry-fry 2 teaspoons of cumin seeds. Now add a large pinch of chili flakes and continue frying for about a minute or until they start jumping around in the pan and become aromatic.

Next, add 1 tablespoon of olive oil and 1 chopped red onion. Cook for 5 minutes.

Stir in 140g red lentils alongside 850ml of water or vegetable stock and the 400g can tomatoes. Bring it to a boil and let it simmer for almost 15 minutes until the lentils soften.

Whizz the soup using a food processor or a stick blender until it becomes a rough puree then pour it back into a pan. Add in the 200g can drained and rinsed chickpeas.

Next, heat gently, season well while stirring, but reserve a few leaves to serve.

Finish off by adding 4 tablespoons of 0% Greek yogurt and extra coriander leaves.
This recipe is courtesy of bbcgoodfood.com
When it comes to weight loss, progress is made by inches, not miles, so it's much harder to track and a lot easier to give up. BetterMe app is your personal trainer, nutritionist and support system all in one. Start using our app to stay on track and hold yourself accountable!
Spicy Red Lentil Dip (8)
This recipe is somewhat similar to ubiquitous hummus, however, it makes use of red lentils instead of garbanzo beans. The latter usually requires longer soaking and boiling time which can make the whole process a bit tedious. Additionally, the red lentils yield a smoother dip that is silky, making them the perfect ingredient. Here's how you make it:
Ingredients:
1 cup red lentils

1 bay leaf

Fine sea salt

2 tablespoons freshly squeezed lemon juice

1 tablespoon tomato paste

1 garlic clove, finely chopped

2 tablespoons chopped cilantro leaves

2 teaspoons harissa

2 teaspoons ground cumin

2 tablespoons extra-virgin olive oil
Instructions:
Start by rinsing the lentils using cold water and drain them.

Well combine the bay leaf, lentils and 1 teaspoon of salt in a medium saucepan.

Next, add in some water until it covers about 4 inches, turn the heat up to medium-high and let it simmer.

Gradually reduce the heat to medium low and allow it to simmer gently for about 10 minutes until the lentils become tender and start falling apart.

Drain the lentils using a fine-mesh sieve and discard the bay. Let the lentils cool for about 10 minutes while still in the sieve.

Now transfer the lentils to a food processor before adding in some lemon juice, garlic, tomato paste, cilantro, cumin, harissa and olive oil. Blend until the mixture is smooth, only stopping once or twice to scrape down the sides of the bowl.

Season the dip with some salt if desired then transfer it to a serving bowl.

Let the dip for about an hour to allow the flavors to fully develop before serving.
This recipe is courtesy of finecooking.com
Spinach And Red Lentil Soup (9)
This is a healthy and delicious vegetarian soup packed with spinach and red lentils that goes well with warm crusty rolls. Spinach is a particularly great addition to this soup because it adds color, texture and flavor. You can use vegetable or chicken broth along with red lentils to prepare the base of your soup. Here's how you make it:
Ingredients:
2 teaspoons olive oil

1 small brown onion, halved, finely chopped

2 garlic cloves, crushed

1 tablespoon tomato paste

5 cups (1.25L) massel vegetable liquid stock

2 cups (450g) red lentils, rinsed

1 bunch English spinach, ends trimmed, washed, dried, coarsely chopped

2 tablespoons fresh lemon juice

Freshly ground black pepper

4 white bread rolls, to serve
Instructions:
Starting by heating the oil over medium heat in a medium saucepan.

Next add the onions and cook while stirring for about 5 minutes or until it turns just soft. Add the tomato paste and garlic and continue cooking and stirring for about 30 seconds until the mixture turns aromatic.

Now add in the lentils and stock and bring it to a boil. Turn down the heat to low, partially cover the pan and continue cooking and occasionally stirring for 15 minutes or until the lentils become very soft.

Finish off by adding the spinach to the lentil mixture and cook for an extra 1-2 minutes or until the spinach wilts.

Stir in the lemon juice and add some pepper to taste and season.

Ladle the soup into bowls and serve with bread rolls.
This recipe is courtesy of taste.com.au
Lentil Chili (7)
Who knew that meatless chili can be so satisfying to chew and deliver such a rich and deep flavor. This recipe is simple to make and takes just under an hour and the bonus? You can keep it refrigerated for up to 4 day, or frozen for up to a month! Here's how you make it:
Ingredients:
2 tablespoons grapeseed oil

1 medium white onion, diced (1 cup)

1 medium red bell pepper, stemmed, seeded and diced(1 cup)

½ teaspoon kosher salt, or more as needed

½ teaspoon freshly ground black pepper, or more as needed

1 jalapeno pepper (not seeded), minced, plus fresh slices for serving

4 cloves garlic, minced and mashed with the flat side of a knife

3 tablespoons chili powder

2 tablespoons ground cumin

1 teaspoon spanish smoked paprika (sweet pimenton)

Two 15-ounce cans, no-salt-added diced tomatoes and their juices

3 tablespoons paste

1 ¾  cups water, or more as needed

¾ dried red lentils, rinsed and drained

One 15-ounce can no-salt-added kidney beans, drained

One 15-ounce can no-salt-added black beans, drained

Chopped cilantro, for serving

Diced avocado, for serving
Instructions:
Start by heating the oil in a large pot over medium heat until the oil shimmers.

Now stir in the red bell pepper and onion, seasoning with ¼ teaspoon each of the pepper and salt. Cook for about 3 to 4 minutes oftenly stirring until they just soften.

Add in and stir the garlic and jalapeno. Throw in half the cumin, smoked paprika, tomatoes and their juices, 2 tablespoons of the chili powder, tomato paste and water. Stir the mixture until it's fully incorporated.

Turn up the heat to medium-high then bring the liquid to a boil and stir in the lentils.

Reduce the heat to medium-low so the mixture barely bubbling. Cook for about 15 minutes or until most of the lentils are tender. Add more water as needed.

Add in the black beans, kidney beans, remaining salt, pepper, cumin and chili powder and stir to incorporate.

Turn the heat to low once all the beans have heated through, cover and cook for about 20 minutes stirring a few times. Taste and add pepper and salt as needed.

Top with the avocado, cilantro and jalapeno slices. Serve warm.
This recipe is courtesy of washingtonpost.com
The Bottom Line
Red lentils are legumes that have numerous health benefits. They're rich in dietary fiber, protein and iron so they can help to prevent obesity, malnutrition, and anemia. Their high fiber content also means that they can help you stay full long after eating them. These legumes are generally well-tolerated, but they may have some side effects that can be avoided by washing and cooking them thoroughly.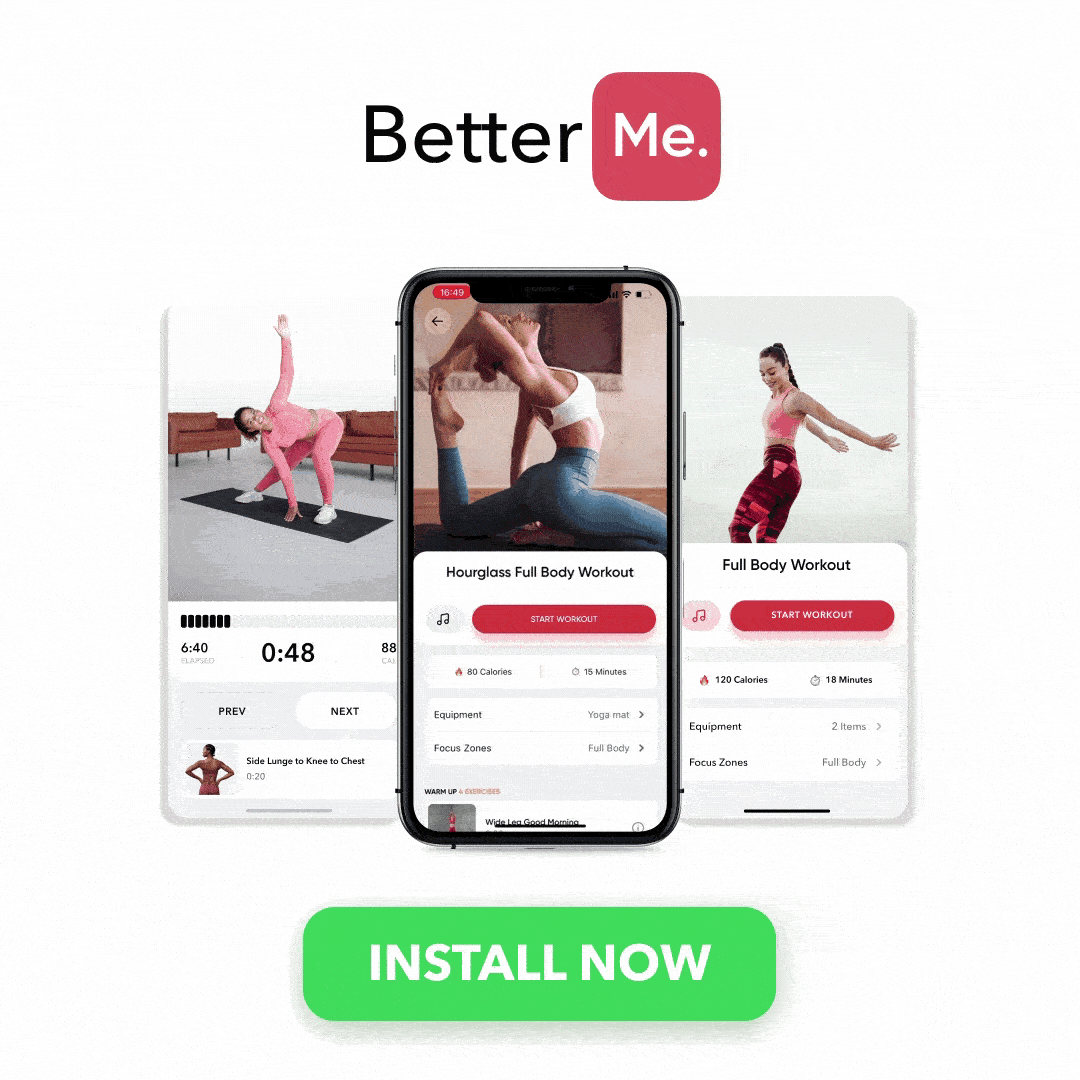 DISCLAIMER:
This article is intended for general informational purposes only and does not address individual circumstances. It is not a substitute for professional advice or help and should not be relied on to make decisions of any kind. Any action you take upon the information presented in this article is strictly at your own risk and responsibility!