Biting into a meaty, cheesy burrito can be one of the most delicious things on the planet. These Mexican-style wraps are usually packed full of goodness, including beans, rice, vegetables, and chicken. They can also be loaded with unhealthy ingredients, like too much cheese or sour cream. If you're looking to make your burrito recipe a bit healthier, there are some simple swaps you can make that will save you calories and fat without sacrificing flavor. We'll explore the basics of building a healthier burrito bowl, including what ingredients to choose and how to make some easy substitutions. By the end, you'll have a delicious and healthful meal that will leave you feeling satisfied.
What's In a Chicken Burrito?
The contents of a chicken burrito can vary depending on the recipe, but there are some common ingredients you'll find in many versions. These include:
Chicken:

This is the main protein in the dish and can be cooked in a variety of ways. Some recipes call for shredded chicken, while others use diced or ground chicken. Skinless chicken breast is the healthiest option, but you can use whatever type of chicken you prefer.

Refried beans:

These are typically made from pinto or black beans and give the burrito its characteristic creamy texture. You can find them in the Hispanic aisle of most supermarkets, or you can make your own by frying mashed beans in a pan with some oil.

Rice: White or brown rice is usually included in chicken burritos. It helps to bulk up the filling and makes the meal more satisfying.
Cheese:

Shredded cheese is often sprinkled on top of burritos, but it can also be mixed into the filling.

Vegetables: Many recipes call for shredded lettuce, diced tomatoes, and chopped onions. These add flavor, color, and nutrients to the dish. 
Sauce

: A variety of sauces can be used in chicken burritos, including salsa, enchilada sauce, and sour cream. 
Read More: Keto French Toast Recipe – Low Carb And Healthy Breakfast Idea
Are Chicken Burritos Healthy?
Yes, chicken burritos can be healthy. They are a good source of protein and are filling. However, they can also be high in calories and fat, depending on how they are prepared. To make a healthy chicken burrito, make the following swaps:
Instant Pot Shredded Chicken vs Fried Chicken 
Skinless chicken breast that's often used for burritos is leaner than thigh meat and has less saturated fat. How you cook it matters, too. Ditch the deep-fried chicken (rotisserie) or chicken that's been sautéed in lots of oil.
Instead, use shredded chicken that's been cooked in an Instant Pot or other pressure cooker. The high pressure and steam help to tenderize the meat without adding any extra fat. Flavor shouldn't be an issue as long as you season the chicken well before cooking.
Whole Wheat Tortillas vs White Flour Tortillas 
Tortillas are a necessary component of any burrito, but not all tortillas are created equal. White tortillas are made with refined flour which has been stripped of its fiber and nutrients. This type of tortilla is also higher on the glycemic index, meaning it may cause your blood sugar to spike and then crash soon after eating (1). 
To keep your burrito balanced, look for whole wheat tortillas or ones made with corn flour. These will be higher in fiber and nutrients, and shouldn't cause spikes in your blood sugar.
BetterMe app is a foolproof way to go from zero to a weight loss hero in a safe and sustainable way! What are you waiting for? Start transforming your body now!
Low Fat Greek Yogurt vs Sour Cream 
Many people enjoy adding sour cream to their burritos, but this can add unnecessary calories and fat. A better option is to use low fat Greek yogurt, which is just as creamy but has less fat and more protein (4).You can also add a few avocado slices for creaminess and healthy fats.
Boiled Black Beans vs Refried Beans 
Refried beans are made by frying beans in oil, which adds calories and fat. A healthier option is to use boiled black beans instead. These have all the fiber and nutrients, and won't add extra calories to your burrito. Flavoring them with a little garlic and onion powder will give them the same savory taste as refried beans.
Brown Rice vs White Rice 
Rice is a common ingredient in chicken burritos, but white rice is refined and has had its fiber and nutrients removed. Brown rice is a healthier option because it's whole grain and still has all of its nutrients intact. It's also higher in fiber, which will help to keep you full (2).
Other than brown rice, whole grains or low-carb alternatives like quinoa or cauliflower rice can also be used in your chicken burrito.
Pico de Gallo vs Store-Bought Salsa 
Store-bought salsa is often high in sodium and sugar. A better option is to make your own pico de Gallo, which is a fresh salsa made with tomatoes, onions, cilantro, and lime juice. This is a healthier option that's also low in calories.
Low-Fat Cheese Or Cheese substitute vs Full-fat Cheese 
Cheese is high in saturated fat and calories, so it's best to avoid it if you're trying to eat healthy. Low-fat cheese or a cheese substitute like Nutritional Yeast are good options to add flavor and creaminess to your chicken burrito without all the fat and calories.
Tahini sauce is also a good alternative because it's made with sesame seeds, which are a good source of healthy fats. It also has a similar consistency to cheese sauce, making it a good replacement in your chicken burrito (5).
Read More: Keto Clean Bulking Meal Plan For Building Lean Muscle
Healthy Chicken Burrito Recipe
Try these swaps the next time you're in the mood for a chicken burrito and enjoy a healthier meal that's just as delicious!
Instant Pot Chicken Burrito (3)  
This easy chicken burrito recipe is perfect for a quick and healthy weeknight dinner. It makes 17 burritos, so you'll have enough for leftovers or to freeze for later.
Ingredients:
Add to Cook in Instant Pot:
1 1/2 cups brown rice rinsed & drained

1 cup dried black beans rinsed & drained (skip if cooking on the stove)

2-3 large chicken breasts boneless & skinless

2 tbsp taco seasoning low sodium

1 tbsp cumin

1 tbsp garlic powder

1 tsp salt

3 cups water or low sodium broth
Add After:
2 x 15 oz cans of low sodium black beans rinsed and drained (only for stovetop)

1 cup salsa

2 cups corn frozen or cooked

1 bunch cilantro chopped

1 bunch green onion chopped

12 oz any soft cheese shredded

2 cups green or red cabbage thinly shredded

17 large whole wheat tortillas
Instructions:
To the Instant Pot, add the rice, black beans (if cooking in the pot), chicken breasts, taco seasoning, cumin, garlic powder, and salt. Pour in water or broth. Cover and set to cook on high pressure for 20 minutes.

While the chicken is cooking, chop the cilantro, green onion, and cabbage. 

When the chicken is done cooking, use the quick release to release the pressure. Remove the chicken to a plate or cutting board to shred with two forks. Add the salsa, corn, cilantro, green onion, cheese, and cabbage and mix everything to make sure it's evenly distributed. 

To assemble the burritos, add about 1/2 cup of the mixture to the center of each tortilla. Fold up the bottom, then fold in the sides, and roll from the top until you have a tightly wrapped burrito. Serve immediately or freeze for later. Enjoy!
Intense sweat sessions, working weight loss tips, lip-smacking recipes come in one package with the BetterMe app. And all of it is at your fingertips, start transforming your life now!
Tips for making the best chicken burrito:
Rinse and drain the black beans before adding them to the Instant Pot. This will help to prevent them from becoming mushy.

If you're cooking on the stove, you'll need to cook the rice and beans separately before adding them to the burrito mixture.

Don't use vegetables with high water content like tomato, avocado, and lettuce for the filling because they don't freeze well and will make the burrito soggy.

For a gluten free option, use corn tortillas instead of wheat tortillas.

If you're freezing the burritos, wrap them individually in plastic wrap before placing them in a freezer bag. This will help to prevent them from sticking together.

To reheat, thaw the burrito overnight. When ready to eat, remove the plastic wrap and place the burrito on a plate. Microwave for 1-2 minutes, or until heated through. You can also reheat the burrito in a 350 degree F oven for 10-15 minutes, or until heated through.
The Bottom Line
These are some swaps you can make to create a healthier chicken burrito. By using leaner meat, whole wheat tortillas, and healthy toppings, you can enjoy a delicious and nutritious meal that won't weigh you down.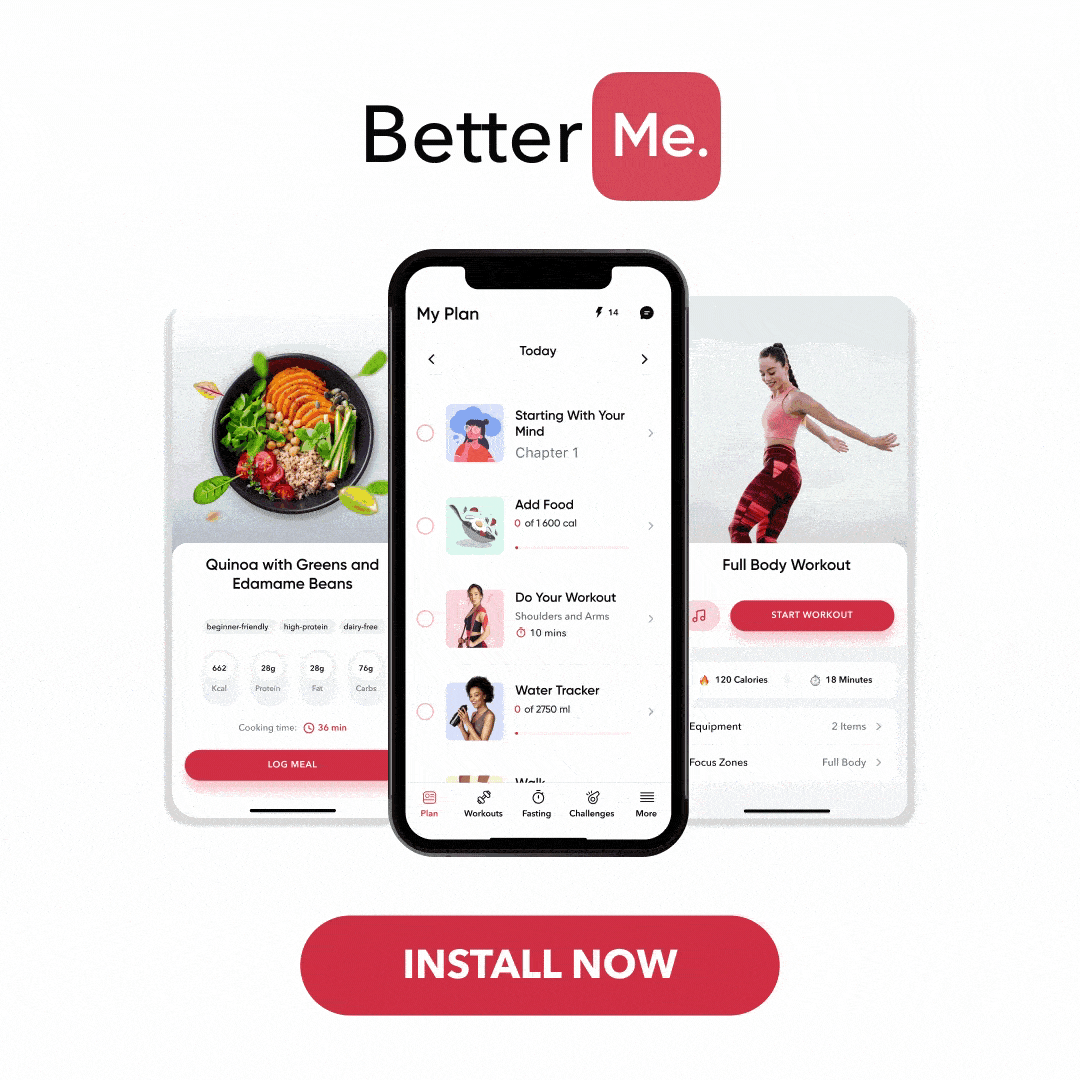 DISCLAIMER:
This article is intended for general informational purposes only and does not address individual circumstances. It is not a substitute for professional advice or help and should not be relied on to make decisions of any kind. Any action you take upon the information presented in this article is strictly at your own risk and responsibility!