Chinese takeout is one of the favorite foods for so many of us. Spice-rich, nutritious, and filled with veggies, spicy noodles, and delicious meat for meat-eaters. But have you ever thought about the calories in that sweet and sour chicken? Don't get me wrong, I don't want you to obsess over every meal you have in terms of calories and nutrients. If you want to try to get used to choosing healthier meals, you just have to put a little bit of thought into it. Healthy eating doesn't mean you have to say no to takeout foods and only eat steamed broccoli and chicken. You can enjoy all kinds of meals. Just be informed about their nutritional value. In this guide, let's talk about the best and worst foods to order from Chinese cuisine. Chinese food calories may differ. Some meals may be filled with salt, sugar, and oil, and can be highly processed, which many of us try to limit for fitness and longevity (7).
Chinese Food Calories: A Single-Plate Overview
According to the US Department of Agriculture, an average healthy person should eat around 2,000 calories a day (6). A single large Chinese meal may end up filling the whole daily recommendation if you don't pick the foods wisely.
The amount of calories you consume from Chinese food depends on the appetizers, entrees, and portion size you choose.
A Chinese meal has entree side some essentials like:
And that's only the entree side.
When choosing entrees, many go for Tso's chicken and rice. It comes with sauce, white rice, and fried chicken. Such an option can add 1,600 more calories to your meal (3). Shocking!
If you get all of the above for one meal, that's 3,400 calories, which is 1,400 kcal more than the recommended daily intake.
Does this mean Chinese food nutrition is taboo? Of course not.
Let's overview the worst and the best foods from this very special and delicious cuisine.
Read More: Chinese Herbs For Weight Loss: A Holistic Approach To Shake Up Your Metabolism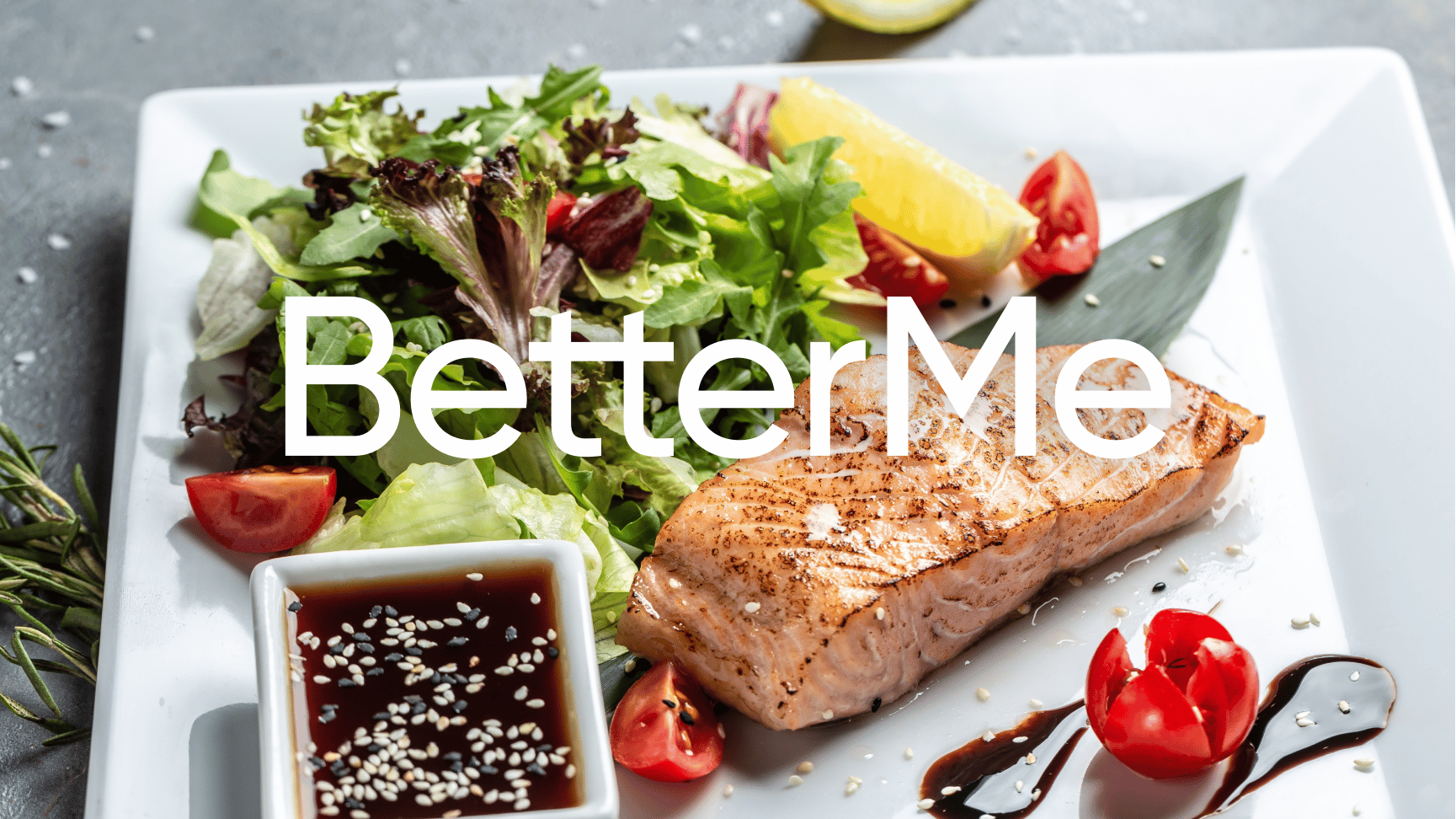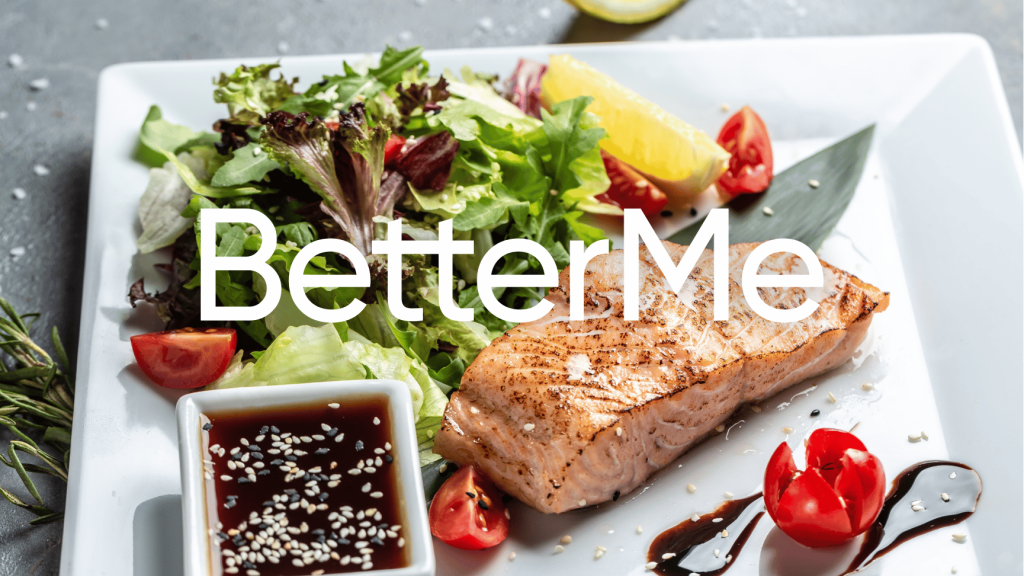 The Worst Chinese Takeout Foods For Your Health
We've established that egg rolls, fried rice, and Tso's chicken may not be the go-to meals for a person who wants to take care of their body, at least not all at once.
But what else?
Here are some options you should avoid (2):
Crab meat is rich in protein, so what's wrong with that, right? Actually, crab rangoon is an appetizer that has little meat in it. But there's lots of cream cheese, dough, and it's deep-fried. Usually, you'll get 4 bites in the serving, which may already contribute half the calories you should eat in a meal.

There's no hidden fat or calories in this dish — you see all of it on the surface. The ribs are coated with sauce, and sauces in general are often calorie and fat-rich. This option will contain 64 g of fat and about 1.5 times more sodium than a daily recommended intake.

An order of Lo Mein can contain as much as  50% of the carbs you should eat in a day. It's essentially a giant pile of noodles which are made from white flour and can make your blood sugar rise faster than the healthier whole grains that contain more fiber. Not to mention all the oil and soy sauce used to prepare the dish, which is essentially a 'fat and sodium bomb'.
Basically, all Chinese cuisine dishes containing heavy sauces or involving frying shouldn't be your first options. Those sauces contain lots of sugar, sodium, and fats, although they may seem super delicious. If you can help it, order veggie versions of the dishes, ask for sauces on the side if possible, and don't eat the whole portion.
Want to build an attention-grabbing bubble butt, blast away fat that's stored in all the wrong places, spring-clean your diet, turn back the clock on your skin, skyrocket your self-confidence and shatter your insecurities? Check out the BetterMe app and set this plan in motion!
The Best Chinese Takeout Foods For Your Health
So, what is the healthiest Chinese food to order?
Here are some options for you to choose from (2):
Steamed (not fried) veggie dumplings are a great choice for those who want to have more greens in their meals. By using a chili sauce instead of soy sauce, you'll also consume less sodium.

Wondering what Chinese food is the lowest in calories? Steamed veggie dumplings with a sauce on the side are close to perfection. 100 g of such dumplings contains about 144 calories (8).

The wonton soup I talked about, egg drop, and other soups are fine unless you see lots of fat on top of them or they are served with fatty toppings you just love to finish. A cup of a hot, delicious soup will be around 100 calories (5), which isn't a lot.

Protein and veggies are great options for a meal. Whether it's shrimp and greens or chicken and broccoli, it's a good, healthy, nutritious choice. A cup of chicken-broccoli stir fry is about 145 kcal (4).

Beware of the sauces, though. Many stir fries are just sitting there in lots of oil and heavy sauce. Ask the kitchen to give you all of that on the side so you can control the amount of fats and sodium you consume.

For those who like spicy food but don't want to over-sauce their meals, kung pao chicken is a great alternative. Chili peppers, chicken, and lots of vegetables. Sounds great for meat-eaters. Order a smaller portion and add some brown rice, and you'll be able to limit the meal to about 600 kcal.

Read More: A 5-Day Chinese Diet Meal Plan Can Help You Reduce Belly Size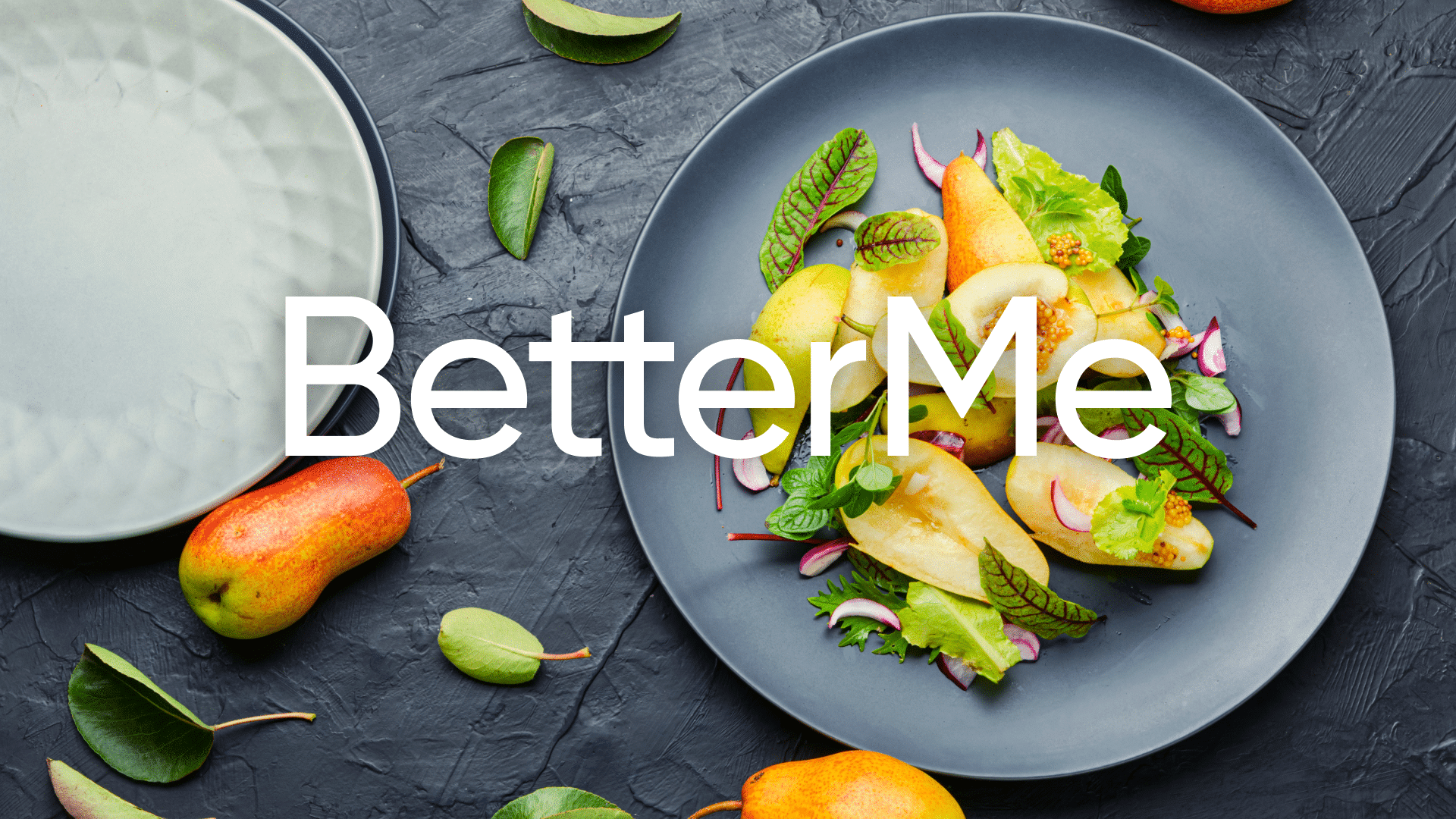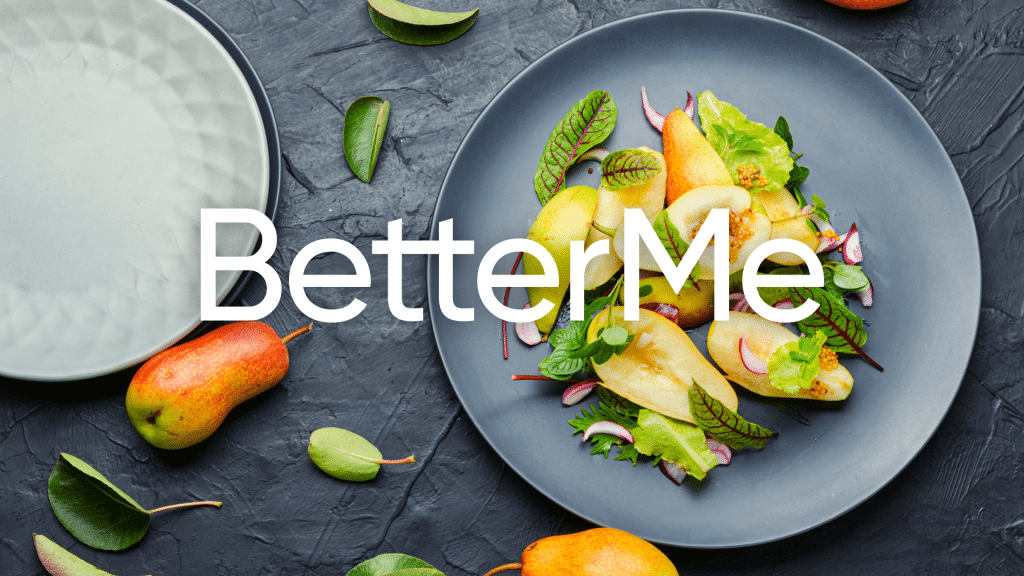 The dish is as good as it sounds. It contains mushrooms, cabbage, carrots, lots of veggies, and even nuts. There you have some protein, healthy fats, and fiber. There's a variety with tofu if you want to get more protein-wise. Usually, it's stir-fried and comes with sauces. Of course, you can get a steamed version with sauces on the side for more control over how many calories you consume.

Chop suey is a Chinese-American dish focused on vegetables. There, you'll find water chestnuts, cabbage, bean sprouts, and other healthy veggies, as well as meat, rice, and/or fried noodles. If you choose an option with brown rice and shrimp or chicken, you'll get it all: carbs, protein, fiber, fats, and micronutrients.

A cup of chop suey contains about 241 kcal and 15 g of protein (1). There are many versions as well, so you can substitute meat with tofu, for example, if you're looking for vegetarian/vegan options.
A go-to recommendation is to ask for sauces on the side, and choose lighter steamed versions of meals with lots of vegetables.
Summary
Chinese food nutrition can make your daily calorie intake double. One meal may reach 3,400 calories, which is double the amount some people have to eat in a day to maintain a healthy weight.
But, Chinese food lovers, don't be discouraged. There are incredible healthy dishes that are no less tasty than fried chicken and rice. Opt for less deep-frying and more veggies, and you will be able to eat a ton of top-notch meals by the best Chinese chefs.
Healthy eating isn't about restrictions. It's about finding the right foods that are not only delicious but filling and nutrient-rich as well. With practice and knowledge, you'll create a diet plan that will include all your favorite foods and will help you reach your personal goals..
In case you're struggling, BetterMe has great meal plans waiting for you!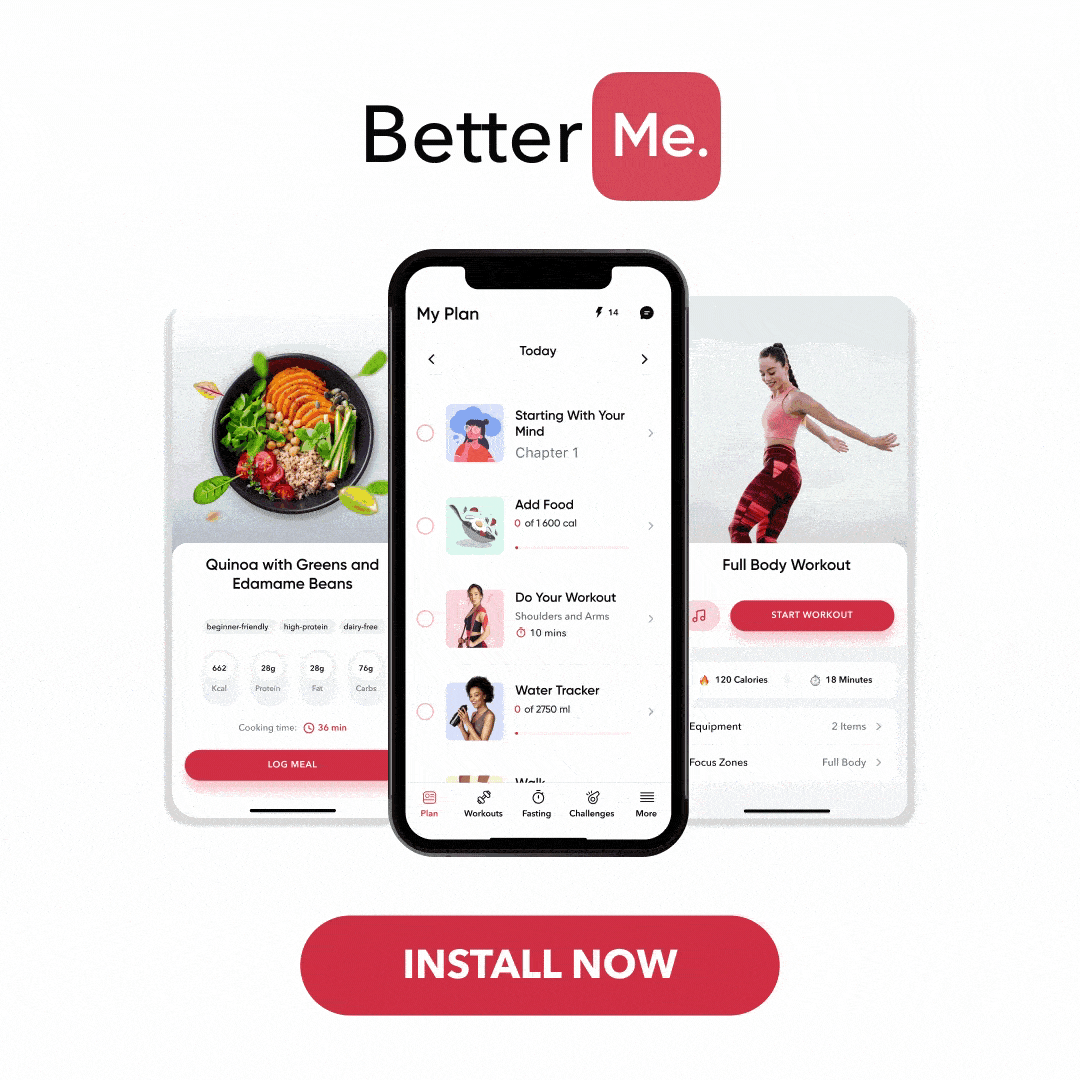 DISCLAIMER:
This article is intended for general informational purposes only and does not address individual circumstances. It is not a substitute for professional advice or help and should not be relied on to make decisions of any kind. Any action you take upon the information presented in this article is strictly at your own risk and responsibility!