If you are planning on dropping some pounds, then some drinks you need to consider are the weight loss type smoothies. They are nutritious, sweet and quite easy to prepare. You can also have them at any time, whether it is during breakfast, lunch or dinner time.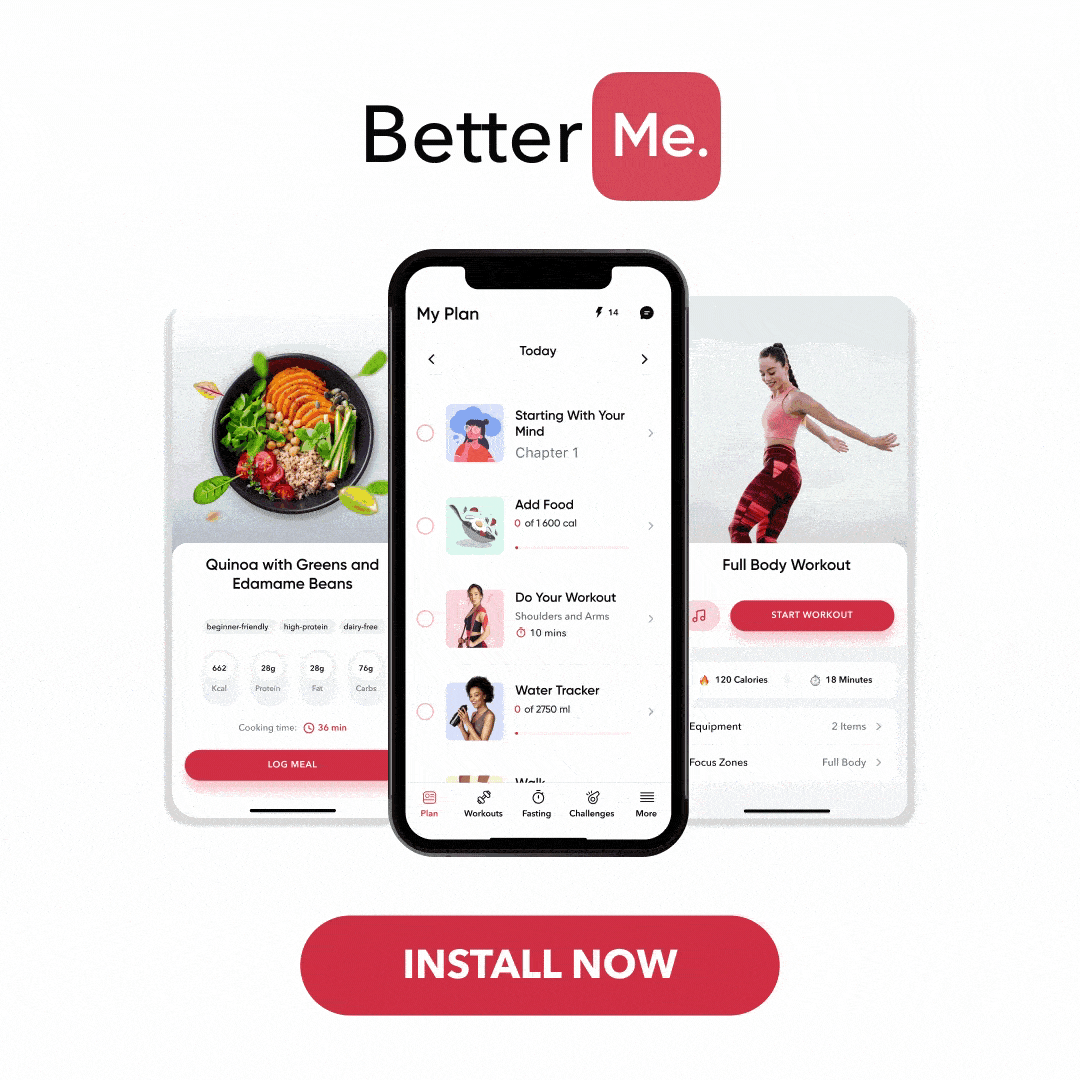 It's important to note that you have to be quite cautious of how you prepare these drinks. Like any other sugary drink, these smoothies also contain calories. Therefore, you need to use ingredients with fewer calories to make sure the final drink also has fewer calories. 
This is the only method that will help in activating the fat-burning properties of these weight loss smoothies. Let us dive deeper and learn more about these fat-blasting drinks.
Weight Loss Smoothie Plans: Healthy Breakfast Smoothies
Gone are the days when you used to skip breakfast due to lack of time to prepare it. Liquid diets, especially smoothies, have come to save us from all the fatal consequences of skipping breakfast. You only need about five to ten minutes to prepare healthy smoothies for breakfast.
To prepare these shakes for breakfast, follow these steps:
Pre-determine what kind of drink you want. Last minute decisions tend to be jumbled. As a result, you might end up missing on some nutrients or overdoing on some. It is better if you plan on what you will have for breakfast the previous night.

Choose your ingredients. If you already know what you will prepare, then go ahead and select the ingredients to use. Take care that you keep away from products with added sugars and high fat content. They will compromise your fat loss journey.

Follow the preparation method outlined in the recipe. Many recipes will merely ask you to put all your products in the smoothie maker or blender and blend. 
The benefit of these drinks is that they are nutritious, regardless of the time of the day you have them. If you choose to have them in the morning, then here are recipe ideas you can borrow: 
Read More: Pineapple Smoothie For Weight Loss That'll Send Your Metabolism Sky High
Weight Loss Smoothie Plans: The Morning Banana Bash
The following recipe is obtained from WebMD's website. It will give you a drink worth two servings, with each serving contributing to 134 calories (2).
Ingredients
1 large banana, 1 ripe avocado, 8-10 ounces 1% reduced-fat milk (You can choose oat, soy or almond milk), 2 tablespoons honey or sugar 
Preparation
Peel the banana and avocado, remove its pit and mix them with the sugar and milk in your blender. 
Nutritional Analysis
The nutritional value from one cup/one serving is as follows:
Calories- 134

Total fats-  16.2 g

Sodium- 63.2 mg

Cholesterol- 6.3 mg

Fiber- 8.5 g

Sugars- 27.5 g

Protein-7 g

Total carbohydrates- 42.7 g

Iron- 0.8 mg

Vitamin C- 16 mg

Potassium- 920 mg

Calcium- 226 mg

Vitamin A- 437 IU
Weight Loss Smoothie Plans: The Green Smoothie
The next healthy breakfast drink you can opt for is the green smoothie. It is also from WebMD's website. The green smoothie is quite common due to its weight loss promotion properties. 
It is also one of the best drinks to take to improve your consumption of leafy greens (3). You will need about ten minutes to prepare this drink.
Ingredients
2 ripe, medium-sized bananas, 2 cups chopped kale leaves (remove the tough stems), 1 apple or pear, ripe, peeled and chopped, 1/2 cup cold water, 1/2 cup cold orange juice, 1 tablespoon flaxseed, ground, 12 ice cubes.
Preparation
Combine all your ingredients in the blender and blend them to get your puree.
Nutritional Information
The nutrients you can obtain from taking one serving of the green smoothie include:
Calories- 240

Total sugars- 28 g

Total fat- 3 g

Cholesterol- 0 mg

Fiber- 8 g

Sodium- 38 mg

Potassium- 987 mg

Total carbohydrates- 55 g
Weight Loss Smoothie Plans: The Creamsicle Breakfast Smoothie
The smoothie above is one of the best drinks to consider for weight loss in kids. It is quite effective due to its low calories and palatability, making it suitable among kids. You only need five minutes from your morning schedule to prepare this drink.
The recipe below is also from WebMD's website and produces a drink for two servings. Each serving accounts for 189 calories (1). 
Ingredients
1 cup nonfat vanilla Greek yoghurt, 1 cup cold pure coconut water (should not contain any added flavors or sugars), 1 cup frozen or fresh mango chunks, 3 tablespoons frozen orange juice concentrate, 2 cups ice.
Preparation
Blend all your ingredients to get this shake. Ensure you only extract it when you get the puree thickness you wanted. 
Key Pointers
The following morning drink contains carbohydrates, proteins and essential electrolytes. These electrolytes are from the coconut water. You tend to lose them when you sweat. Therefore, drinking this smoothie before you exercise can prevent you from dehydration and from not losing your electrolytes.
Nutritional Analysis
One cup of the Creamsicle breakfast smoothie has the following nutrients:
Calories- 189

Cholesterol- 0 mg

Total fat- 1 g

Fiber-3 g

Total carbohydrates- 34 g

Protein- 13 g

Total sugars- 32 g

Potassium- 604 mg

Sodium- 173 mg
Intense sweat sessions, working weight loss tips, lip-smacking recipes come in one package with the BetterMe app. And all of it is at your fingertips, start transforming your life now!
Weight Loss Smoothie Plans: The Wake-Up Smoothie
As the name suggests, this drink will help you wake up and keep you energized for your day's activities. It will take you five minutes to prepare this drink worth three servings (6). 
Ingredients
1 1/4 cups orange juice (opt for the calcium-fortified one), 1 1/4 cups frozen berries (pick any from strawberries, raspberries, blueberries or blackberries), 1 banana, 1/2 cup low-fat silken tofu or low-fat plain yoghurt, 1 tablespoon sugar or sugar-substitute (optional).
Preparation
Combine everything in your blender, cover and blend to get your final product.
Nutritional Information
If you take one serving of this morning smoothie, then your nutritional chart will look as follows:
Calories- 139

Protein- 4 g

Total fat- 2 g

Sodium- 19 mg

Total sugars- 17 g

Cholesterol- 0 mg

Total carbohydrates- 28 g

Fiber- 4 g

Potassium- 421 mg
Weight Loss Smoothie Plans: Protein Smoothies For Weight Loss
As the name implies, these liquid diets have high protein content. Unlike other shakes, these ones do not have the nutritional value of a balanced diet or other food replacement drinks (8). So, first, talk to your doctor and determine your required nutritional value.
Since these drinks will not meet every nutritional need, your dietitian may recommend other meal plans. Nonetheless, these drinks are beneficial in suppressing your hunger. They should make you feel full, which suppresses your food cravings and snacking. Consequently, you consume fewer calories, which plays a significant role in your weight management and control. However, you still have to consider the ingredients you use in this drink. They also have to contain fewer calories to make sure you do not go past your daily caloric intake.
In most cases, the ingredients comprise of sources with high protein levels. Most of the sources used in the best protein shakes for weight loss include:
It refers to the protein found in whey. It is the watery component in milk that forms after the curds separate while making cheese (11). Its rich protein content makes it an excellent component in weight loss as well as in increasing your athletic performance.
As a result, it is commonly used to prepare weight loss shakes or shakes to boost your performance.  Whey protein is also used to:
Reduce the risk of eczema (in children below 3 years) and

psoriasis (itchy and scaly skin) if taken daily for a two-month window.

Reduce allergies in infants ranging from 3 to 12 months if taken by mouth.
Despite these significant benefits, this protein source has severe drawbacks if taken excessively. Too much of it can result in fatigue, bloating, nausea, increased thirst, cramps, headaches, reduced appetite and increased bowel movements.
You must speak to your doctor before you start using this product in your shakes. Ensure you also seek medical advice if you are breastfeeding or are expectant and want to consume whey protein.
Read More: Are Protein Shakes Good For Weight Loss: Here's Why They Really Are Worth All The Hype
Casein is another common protein powder used in weight loss smoothies. It is also milk-based and works best if you love animal products. Unlike the whey powder, your body tends to absorb casein slowly (9). 
The slow digestion and absorption of the powder makes you feel fuller for a long duration. As a result, you tend to eat less and after longer durations. This effect makes it effective to use if you want to lose weight.
However, ensure you consult with your physician before using this powder. Do not just start using it due to its appetite regulation properties. There is more to consider, for example, your allergies and health status besides the effectiveness of casein to your body.
Soy protein is another great protein powder to use in your shakes, especially if you are vegetarian or vegan. Besides its high protein content, it also contains essential amino acids. It also has isoflavones, which are significant plant compounds.
Soy protein promotes weight loss, by reducing your total body fat. Therefore, you can include it in your protein shakes for weight loss.  Besides that, consuming soy protein regularly can help you with the following:
Relieving your menopausal symptoms.

Reducing your risk of attaining either heart diseases or breast cancer.
The other protein powders you can consider in your shakes include hemp protein, rice protein and pea protein powder.
Making Weight Loss Smoothies Using Protein Powder
If you get your doctor's okay of drinking protein shakes, then start considering the ingredients you will use. Of course, you will need your chosen protein powder, a liquid and some vegetables and fruits.
Here are some sample protein smoothies with examples of ingredients you can use (4):
Sample One
Liquid-  Oat milk

Protein powder- Pea protein powder

Fruit-  Avocado
Sample Two
Liquid- Coconut water

Protein powder- Whey protein

Vegetable- Spinach
Sample Three
Liquid- Soy milk

Protein powder- Hemp protein

Vegetable- Kale
Sample Four
Liquid- Skimmed milk

Protein powder- Rice protein powder

Fruit- Blueberries
Takeaways From Drinking Smoothies For Weight Loss
Smoothies are some of the drinks that can help in promoting fat loss. However, they do not work alone. You have to ensure that your drinks and meals have fewer calories to promote your weight control and management.
There are certain things you need to know before considering adding smoothies to your diet. They are as follows:
Your daily caloric intake is affected by several factors. They include your physical activity levels, lifestyle, gender and age. Here is a sample of your calorie intake as influenced by these factors:
A male aged 19-30 who is moderately active needs between 2, 600 to 2, 800 calories daily (

10

).

A female aged 19-30 who is physically active needs 2, 400 calories daily.

In a day, a male who is moderately active and aged 31-50 needs between 2, 400 to 2, 600 calories.

An active female ranging from 31-50 years needs 2, 200 daily calories.
You can consult with your dietitian to know how many daily calories you need depending on these factors. When you determine how much you need, plan your meal plans and liquid diets. Ensure that both fit this limit and they neither exceed it nor go below it.
Of course, you will need to consume low-calorie meals to ensure you lose weight. Depending on the advice of your medical provider, you can have a low-calorie diet or very low-calorie diet. A low-calorie diet limits your calories to 1, 200 or 1, 500 daily.
On the other hand, a very low-calorie diet limits your calories to 500 or 800 calories daily. You should never start these diets without medical supervision as their effects could be dangerous to your health.
Here is an example of a low-calorie meal plan that you could have in a day (7):
Breakfast
1 medium slice of wholewheat bread with 2 teaspoons of regular jelly

3/4 cup of orange juice

1/2 cup of shredded wheat with a cup of 1% fat milk

1 cup of regular coffee
Lunch
A roast beef sandwich prepared with 2 medium slices of wholewheat bread, 2 ounces of lean, unseasoned, roast beef, 3 slices of tomato, 1 lettuce leaf and 1 teaspoon of low calorie mayonnaise.

1 cup of water

1 medium apple
Dinner
2 ounces of salmon cooked in1.5 teaspoons of vegetable oil

1/2 cup of green beans

3/4 of a medium baked potato, topped with 1 teaspoon of margarine

1 small white dinner roll

1/2 cup of carrots

1 cup of unsweetened iced tea

2 cups of water
Snack
2 1/2 cups of popcorn prepared with 3/4 teaspoons of margarine
Such a meal plan will give you roughly 1, 200 to 1, 500 calories. If you are active and 19-30 years of age, this might not be the best meal plan for you. Talk to your healthcare provider to create a diet plan specifically for you and one determined by your demographic features.
Whether you're looking to simply pep up your fitness routine, jazz up your diet with mouth-watering low-calorie recipes or want to get your act together and significantly drop that number on your scale – the BetterMe app has got you covered! Improve your body and revamp your life with us!
Your overall goal could be losing weight. However, this is vague and you are required to be more specific. For example, specify about how much weight you need to lose. Similarly, plan for how you will lose it as well as for how long.
For instance, you could plan on losing 2 to 3 pounds of weight weekly for 6 months. In this case, you could choose to focus on 6 month weight loss smoothie meal plans. They could potentially help you with your goals, depending on your body factors.
Therefore, first, create specific goals so that you can track thereafter on your progress. In this case, you will track your body weight after 6 months and determine if the smoothies worked or not. Whether they did or not, seek medical supervision before proceeding with the weight loss program.
Your Portion Sizes And Ratios
You also need to consider your portion sizes and ratios besides your meal plans (5). Taking control of your portions and food ratios can prevent you from overeating, which tends to make you exceed your daily calorie intake. 
Therefore, when planning your meal plans with your dietitian, also consult on the required portion sizes and ratios. Never guess what portions you are required to eat depending on the taste of the food. 
Of course, you will overdo on what tastes better and miss out on nutrients from other foods. Let your dietitian determine your portion sizes for you depending on the amount of nutrients and calories your body needs.
If you want to lose weight faster, you will need more than just a low calorie diet. You will need to start exercising to help you shed fat faster. However, the trick is in identifying the best exercise program to help you attain this goal.
Sit down with your fitness instructor and determine what regime best suits you. It means that you should never implement a routine because it worked/works for your friend. You both have different body weight, goals, and demographics. Let the decision of what program you choose be based on your body factors.
Your Dietary Requirements
You must take account of your dietary requirements, especially if you have an existing health condition. For example, if you have diabetes, consult on what ingredients you need to use in your weight loss smoothies.
Again, talk to your doctor and determine if this method is safe. If it is not, ask them to recommend a safer weight loss technique that does not compromise your health status.
The Bottom-Line
Weight loss smoothies can help you burn more calories if at all you activate their fat-burning properties. So, you have to use ingredients with fewer calories, drink the required servings and accompany them with low-calorie meals. 
You also have to know your dietary requirements, daily energy requirements and portion sizes before drinking these smoothies. Otherwise, it is highly likely that you will compromise the effectiveness of these drinks.
DISCLAIMER:
The opinions expressed in this article do not constitute medical advice. Talk to your doctor before making any dietary changes.
SOURCES: