There is a saying we all know that acknowledges that breakfast is the most important meal of the day. Despite knowing its significance, chance are, you skipp it more than just on several occasions, especially when you are extra busy. A potential effect of such behavior is overeating at lunchtime. When you overeat, you increase the risk of exceeding your daily energy requirements, thus putting weight loss far off into the future.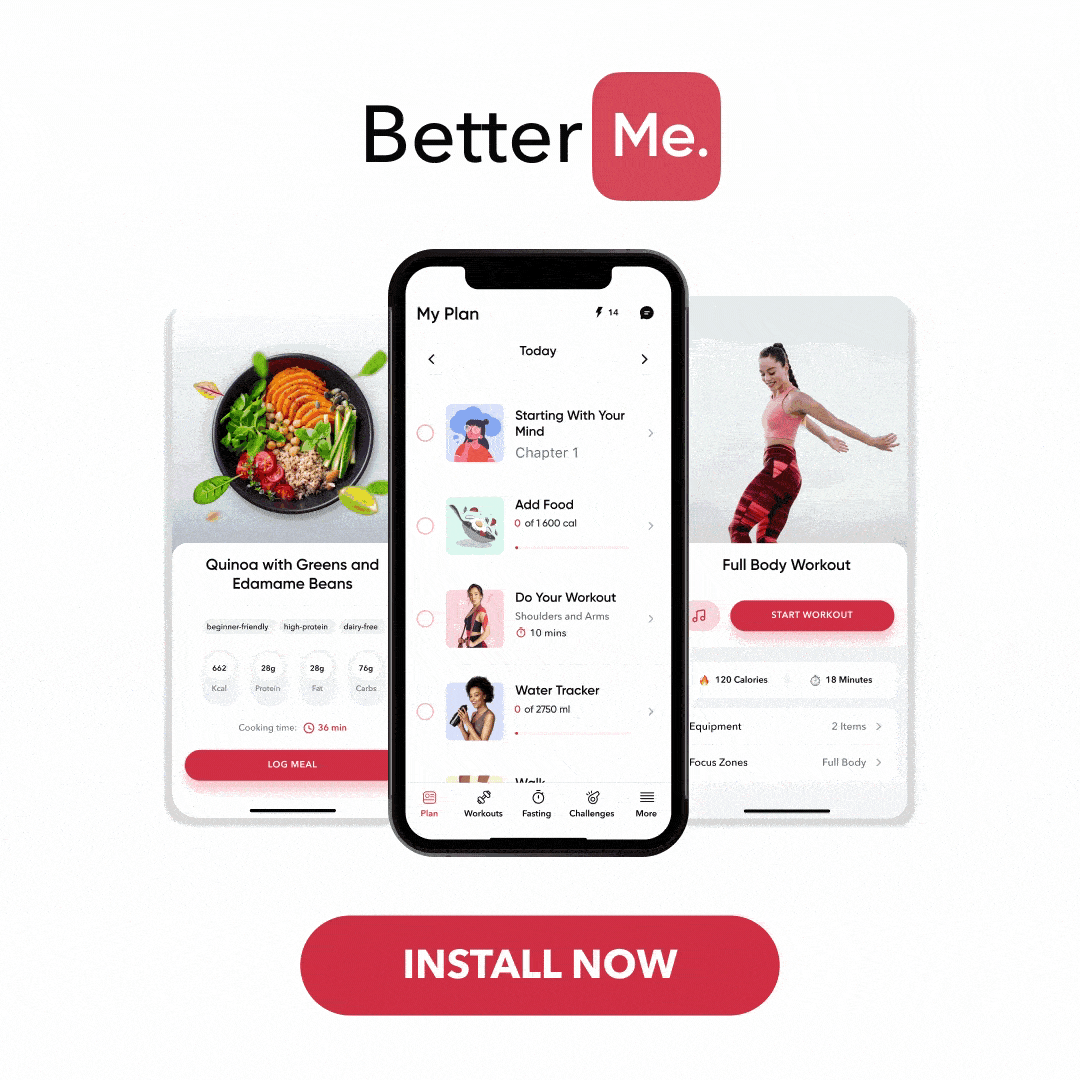 Luckily, you no longer have to skip breakfast, despite being busy. There are breakfast smoothies for weight loss that you can easily and quickly prepare. They are packed with necessary nutrients, providing your body with the essential vitamins and minerals.
Additionally, these beverages are portable. So, after preparation, you can carry them along and have them when you are settled in your workplace. Let us dig deeper into how these beverages help you trim body fat.
Smoothies For Weight Loss: Are They A Thing?
Smoothies have become quite popular in health and fitness today. You will see most workout fanatics having these drinks before and after their workouts. Experts acknowledge that various smoothies can be useful in weight loss. They include:
The most recommended beverages for safe slimming are protein shakes (11). These liquid diets help you shed fat by curbing your appetite. 
So, you tend to feel fuller and snack little before lunchtime. They are also effective in fat loss as they help in regulating the total calories you consume in a day. 
The other effective blended beverages to consider for weight loss are the green smoothies. Their primary components are vegetables.
Vegetables contain low calories but are rich in fiber. The high fiber makes you feel fuller for longer, helping you manage your eating habits. These two aspects make them very effective in shedding extra fat.
The third type of brew to consider for slimming are the fruit beverages. As the name implies, they primarily contain fruits.
Some fruits have low calories but a high fiber content. The latter helps with  suppressing your hunger. 
Nonetheless, you must be cautious when drinking these refreshments, and especially the fruit ones. Their sweet taste can tempt you to have more servings, consequently increasing your calorie intake. It could automatically interfere with your weight loss journey.
Read More: Nighttime Smoothie For Weight Loss: Slim Down In Your Sleep!
The Correct Incorporation Of Breakfast Smoothies For Weight Loss In Your Diet
Although these liquid diets have profound effects on weight loss, their effectiveness is only felt when you incorporate them correctly. Here are factors to consider to help you properly add them to your diet and ensure they are healthy:
Whether you feel healthy or not, you must consult with your dietitian. You have to get a consultation to ensure that you are healthy and that it is the appropriate weight loss strategy for you.
Again, you need advice on what foods to use in your smoothies, especially if you have conditions like diabetes, hypertension or dyslipidemia (9). Some fruits can trigger increased blood sugar levels, so you need to know what to avoid.
You also need their approval if you are allergic to various foods. You might research and discover that the peanut butter smoothie is very effective for fat loss. However, you might be allergic to peanut butter.
Never self-medicate and opt for another alternative without consulting your dietitian. Self-medication may cause or increase your risk of more health threats.
The ingredients play a vital role in determining the effectiveness of the final product in weight loss. You may be tempted to add processed sweeteners, especially in the green smoothies to enrich their bitter taste.
Although they will satisfy your sweet tooth, such sweeteners jeopardize your fat loss results. Processed sweeteners contain added sugars that only add more calories in your body. Instead of using such, try natural sweeteners such as fruits.
Similarly, you might use milk and/or yoghurt and end up not getting the wanted results. It might be because you did not look at the fat content in these two components. Ensure you use fat-free milk and yoghurt or those that have low-fat levels.
The number of smoothies you take will matter as much as what you are taking (4). If you decide to start taking filling breakfast smoothies for weight loss, ensure this is the only thing you have. Sometimes, you might be tempted to have them alongside other things.
For example, you could decide to have a fruit smoothie and some oatmeal pancakes. The problem with such a breakfast menu is that the likelihood of surpassing your daily energy requirements  is quite high. 
So, decide to either have the oatmeal pancakes alone or the fruit smoothie alone. Additionally, when you decide to have the shake, be cautious of how many cups you drink. Of course, its flavors and taste will make you yearn for more and more.
Remember that more servings increase your calorie intake. So, stick to the recommended servings of your beverage. 
Whether you're a workout beast or just a beginner making your first foray into the world of fitness and dieting – BetterMe has a lot to offer to both newbies and experts! Install the app and experience the versatility first-hand!
Most weight watchers tend to change their meal plans entirely to help them quickly burn their extra fat. So, you might find them eliminating any junk, processed or refined foods from their diets. They might replace them with whole foods, legumes and whole grains.
Similarly, some tend to completely shift to being either vegan or vegetarian. You have to determine what vegan or vegetarian diet plan you have chosen. For example, vegetarian diet plans range from lacto-vegetarian, ovo-vegetarian, to lacto-ovo-vegetarian (12).
All these diet plans detail foods you should eat and those you should avoid. Ensure you go through your diet plan to determine the proper ingredients. They must align with what is required in your chosen diet plan. 
How To Make Smoothies At Home?
The process of making smoothies is quite easy. It means that you do not need any manual to prepare various smoothies that are made using the blender. So, most people have developed the notion that only the blender can be used in making smoothies. 
The process only entails five steps, which you have to follow to the latter. They include:
There are numerous types of blended beverages you can choose from. Whatever you choose will be determined by your dietitian's advice, diet plan, and preferences. Before you choose the ingredients, point out what type of smoothie you would want to make.
Deciding earlier on will save you the time of brainstorming and skimming through multiple recipes in the morning. So, before you go to bed, decide what blended brew you prefer in the morning.
Picking Out The Ingredients
If you have a recipe in mind, it becomes ten times easier picking the necessary ingredients. Chances are, you will hardly forget to add an ingredient because you planned on preparing this beverage.
Similarly, you are less likely to use a wrong ingredient or one that deteriorates your health condition. For example, planning saves you from picking an ingredient that could raise your blood sugars, which would have a negative impact on your health if you have   diabetes (8).
If you have a busy morning, you might want to sort them out the night before. However, if they are perishable, leave them in the fridge but note them down. It will reduce your chances of making errors in the measurements.
However, you can still make smoothies using a smoothie maker and mixer. The equipment you use can be influenced by the texture you want of your puree as well as your preferences. 
The most fundamental step of making smoothies is mixing everything up to get the final product. Some people tend to have a process of adding the ingredients, while some merely mix everything up. 
Again, this might be determined by the beverage you are making. After you mix all your ingredients, blend or mix them until you get your desired texture. Serve yourself, and remember to stick to the recommended servings of the beverage.

How Many Smoothies Should You Drink For Weight Loss?
Just because these beverages can help you lose weight does not mean you should drink more than necessary. Like green or black tea, you also need moderation when it comes to these drinks. They will only support weight loss if you stick to the recommended servings (10).
The amount of smoothies you take in a week differs from person to person. It could be due to the beverage you are drinking or a recommendation from your dietitian. If your dietitian feels your body needs at least two smoothie servings in a week, then stick to this schedule.
Never try changing it without their approval as these liquids also have fatal drawbacks. You might end up packing your body with large quantities of products like added sugar. High levels of added sugar increase your risk of diabetes and heart disease.
Read More: Best Drink To Lose Weight Fast-Healthy Fat Blasting Beverages To Try Today!
Healthy Breakfast Smoothies For Weight Loss
Your dietitian may have given you a list of some of the foods you need to use in your smoothies. However, you might not know what to make out of them. Check out these recipes of easy breakfast smoothies for weight loss:

Peanut Power Smoothie
The first beverage sample is from the MedlinePlus website. The peanut power breakfast smoothie takes about ten minutes in total to prepare. It accounts for 170 calories (5).
Ingredients
1/4 cup peanut butter, 1/4 cup nonfat dry milk powder, 1 3/4 cups banana, and 1 1/2 cups cold water
Preparation
Put all the ingredients in your blender and blend until you get your desired puree texture. Serve yourself a glass and enjoy. Save the remaining beverage in your refrigerator at least two hours after its preparation. 
Nutritional Value
The nutritional analysis of a cup serving of this beverage includes:
Calories- 170

Proteins- 6 g

Total carbohydrates- 21 g

Total fat- 8 g

Cholesterol- 0 mg

Sodium- 95 mg

Fiber- 3 g

Total sugars- 12 g

Saturated fat- 1.5 g

Trans fat- 0 g

Potassium- 401 mg

Vitamin C- 7 mg

Iron- 0 mg

Calcium- 76 mg

Vitamin A- 2 mcg

Vitamin D- 0 mcg
Pointer: If you do not have peanut butter or peanuts, you can incorporate sunflower seeds or sunflower seed butter. However, this is only after consulting your dietitian and getting their approval.

Strawberry Banana Smoothie
The second sample of this beverage recipe is from the Mayo Clinic website. This beverage tends to equip your body with 183 calories (6).
Ingredients
A medium banana, 6 chopped frozen strawberries, 1 cup fat-free vanilla frozen yogurt, 2 sliced fresh strawberries, and 1/2 cup soy milk
Preparation
Put the banana, frozen strawberries, frozen yogurt, and soy milk in your blender and blend. Ensure you stop the process when you get a smooth puree. 

Serve yourself a glass immediately after blending. You can spice things up by garnishing your drink with fresh strawberry slices.
Nutritional Value
The nutritional analysis of one cup serving of the strawberry banana smoothie is as follows:
Calories- 183 

Total fat- 1 g

Proteins- 6 g

Total carbohydrate- 40 g

Cholesterol- 0 mg

Sodium- 117 mg

Added sugars- 17 g

Saturated fat- trace

Monounsaturated fat- 0 g

Fiber- 8 g

Trans fat- 0 g
Dropping pounds by the dozens without putting yourself through the wringer is everyone's weight loss pipe dream. But what if we told you that the BetterMe app can make that happen? Keep yourself in prime shape with our fat-blasting workouts, delicious budget-sparing recipes, and body-transforming challenges with our app!

Green Smoothie
The other brew ranking among the best breakfast smoothies for weight loss is the green smoothie. It is quite popular and also from the Mayo Clinic website.
Ingredients
2 ounces raw baby spinach, 1/2 cup strawberries, 1 banana, 4 tablespoons of lemon juice, 1/2 cup of either blackberries or blueberries, 1 cup cold water or ice, and fresh mint to boost the taste (

3

)
Preparation
Add all the ingredients to your blender or mixer and blend until you get the correct texture of your beverage. Serve yourself a cup.
Nutritional Value
The nutritional analysis of this liquid diet is as shown below:
Calories- 64

Fiber- 2 g

Proteins- 1 g

Cholesterol- 0 mg

Total carbohydrate- 12 g

Total sugars- 7 g

Trans fat- 0 g

Sodium- 15 mg

Added sugars- 0 g

Total fat- trace

Monounsaturated fat- trace

Saturated fat- trace

Summer Breeze Smoothie
The summer breeze smoothie hails from the MedlinePlus website. It is another excellent breakfast option, especially if your goal is weight loss. It takes about five minutes to prepare, and this recipe can make at least three cup servings.
Ingredients
1 cup nonfat plain yogurt, 1 medium banana, 1 cup pineapple, crushed, canned in juice, 6 medium strawberries, 1 tsp vanilla extract, and 4 ice cubes
Preparation
Put all the ingredients in your blender and blend to get a smooth beverage. Serve yourself and enjoy.
Nutritional Value
The nutritional analysis of one cup servings is as follows (7):
Calories- 121

Proteins- 6 g

Total carbohydrates- 24 g

Total fat- 0 g

Cholesterol- 1 mg

Sodium- 64 mg

Fiber- 2 g

Total fat- 0 g

Potassium- 483 mg

Fresh Fruit Smoothie
You can also choose to drink a fresh fruit smoothie for breakfast. As the name implies, the primary component is fresh fruits. The recipe is also from Mayo Clinic's website. It is as follows:
Ingredients
1 cup fresh pineapple chunks, juice of 2 oranges, 1/2 cup cantaloupe or other melon chunks, 1 tablespoon honey, 1 cup fresh strawberries, and 1 cup cold water
Preparation
Get rid of the rind of your melon and pineapple, then chop them into chunks. Remove the stems of your strawberries and also chop them. Mix all these ingredients in your blender and blend. Serve yourself and enjoy. 
Nutritional Value
For an 8-ounce serving of the fresh fruit smoothie, the nutritional analysis chart will appear as follows:
Calories- 72 (

2

)

Fiber- 1 g

Sodium- 7 mg

Cholesterol- 0 mg

Total carbohydrate- 17 g

Saturated fat- 0 g

Added sugars- 4 g

Protein- 1 g

Total sugars- 13 g

Trans fat- 0 g

Total fat- 0 g
Best Picks For A Breakfast Smoothie For Weight Loss
To ensure your breakfast smoothies aid in your weight loss, here are tips you can incorporate:
Fruits.

Instead of using added sugars to increase taste, use fruits instead such as strawberries and bananas, as they are healthy and rich in sweet flavors.

Vegetables.

Vegetables are a staple in weight loss. Ensure you use them to make your drinks to further benefit from their weight loss properties.

Water.

You can use water as your base and substitute sweetened products. If not, you can use fat-free and unsweetened plant-based  milk like almond and soy milk.

Plain kefir or plain yogurt.

It helps in increasing your satiety, helping you manage your eating habits (

1

).
Other tips to help you shed fat faster using these breakfast ideas include:
Being cautious of your portions.

Your morning shake will only help you slim if you also account for the portions of the ingredients. Overdoing some foods will influence the overall calories in your shake.

Remaining physically active.

You will see faster results if you incorporate these liquid diets while remaining active throughout the day. You can try exercising, taking brisk walks, jogging, or running to help shed fat faster. Whatever activity you choose, make sure that it is approved by your doctor and fitness instructor.

Valuing consistency over perfection.

Sometimes you will fall into food temptations. If you do not end up eating high-calorie foods, then you might exceed your daily calorie intake. Stay consistent with your meal plan, even when you make a one-day mistake. It will not impact your long-term weight loss results.
The Bottom Line
Breakfast smoothies for weight loss are among the most rewarding drinks to have in the morning. They initiate the slimming process and increase your energy levels. 
Additionally, they are beneficial because they are portable and take a short duration to prepare. These two elements make them the perfect brews to have on a busy morning.
Ensure you consult with your healthcare provider before adding these beverages in your regular diet. They have significant effects on your health, and dietitians will guide you through the best.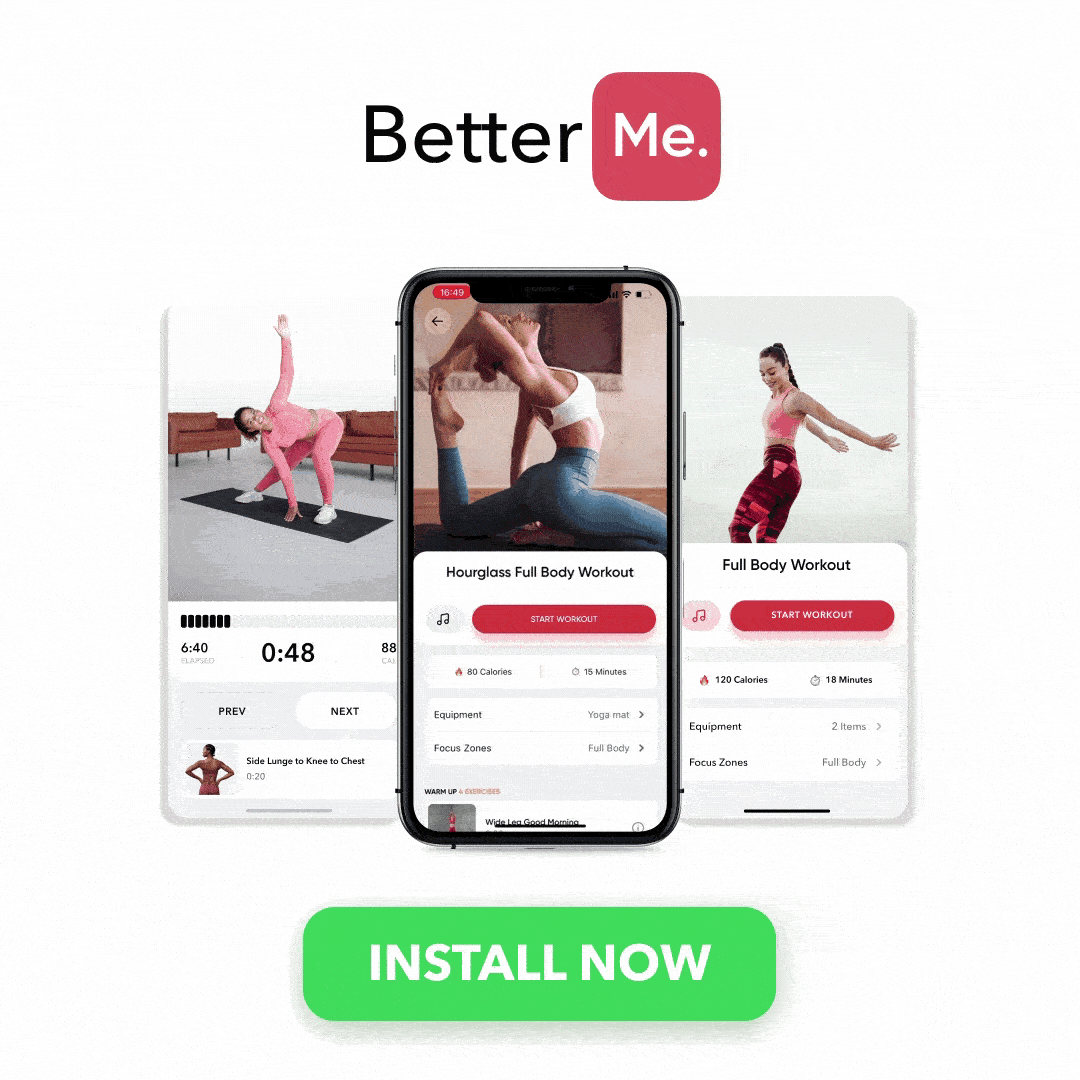 DISCLAIMER: 
The opinions expressed in this article are only meant for informational purposes. They are not a substitute for any medical advice. Ensure you consult with your dietitian before embracing any of the recommended breakfast smoothies for weight loss. 
SOURCES: