Used as a meal replacement or as a snack, green smoothies for weight loss have become all the rage with everyone claiming how good they are, not only for weight loss, but also for their multiple health benefits. If you are curious about the benefits of green smoothies for weight loss or are looking for some simple green smoothies for weight loss recipes for every day use, keep reading to find out this and much more.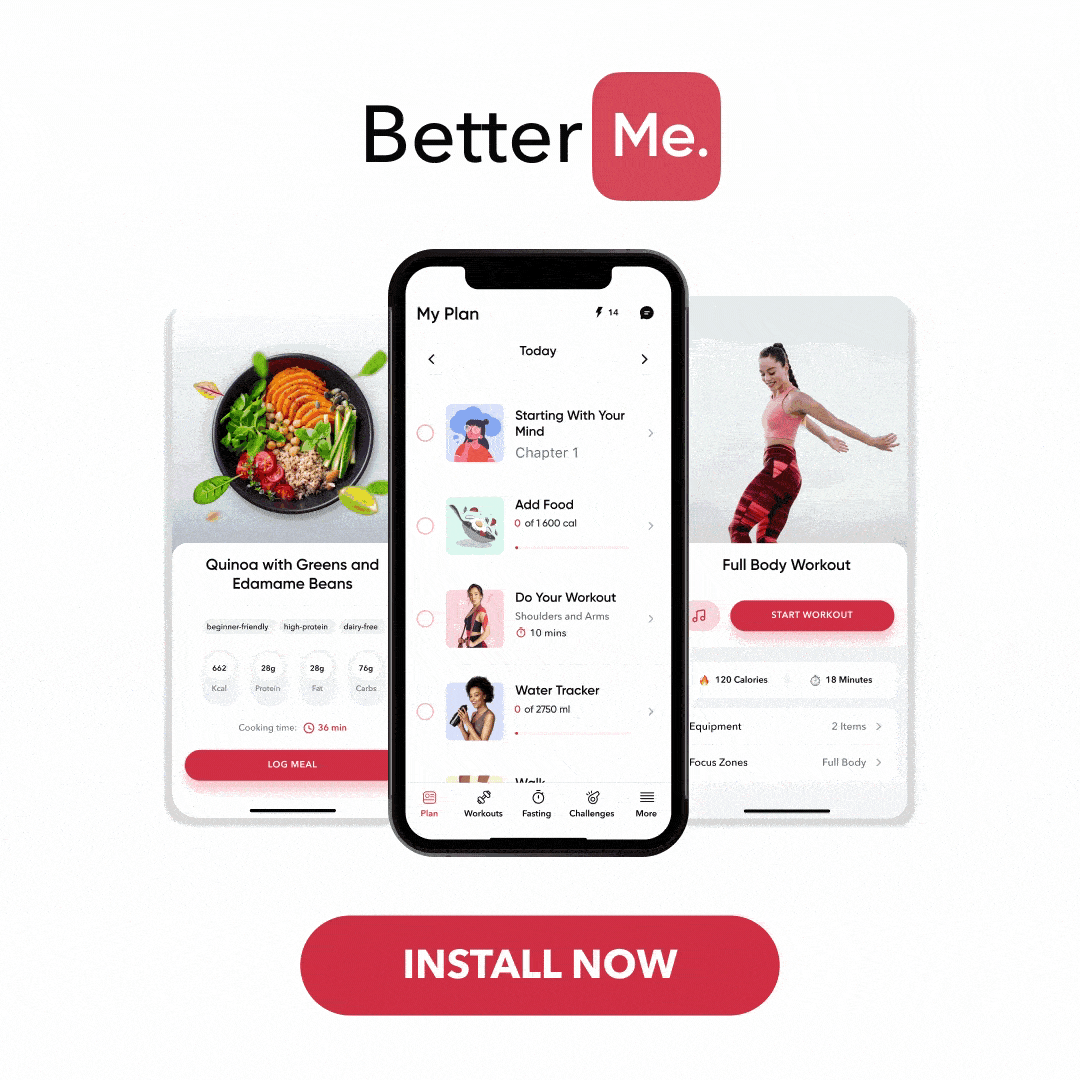 Potential Benefits Of Green Smoothies For Weight Loss
If you are not on the green smoothies for weight loss bandwagon, here are some reasons why you may consider adding them to your everyday diet (8, 10):
May Improve Your Digestive Health
If you are constantly suffering from issues such as diarrhea, constipation, and bloating, green smoothies could be the answer to your problems. Due to the leafy greens used to make them, you end up ingesting insoluble fiber which can ease and help normalize your bowel movements.
They Increase Your Intake Of Fruits And Vegetables
Unfortunately, most of the convenient foods available today are highly processed. Think back to all the snacks or fast foods you have consumed of late and you will realize that none, or very few of them consisted of fruits or veggies. A diet high in fruits and vegetables may increase your lifespan by lowering your blood pressure, reducing the risk of heart disease and stroke, preventing some types of cancer, lowering the risk of eye and digestive problems, having a positive effect on your blood sugar, and helping keep your appetite in check.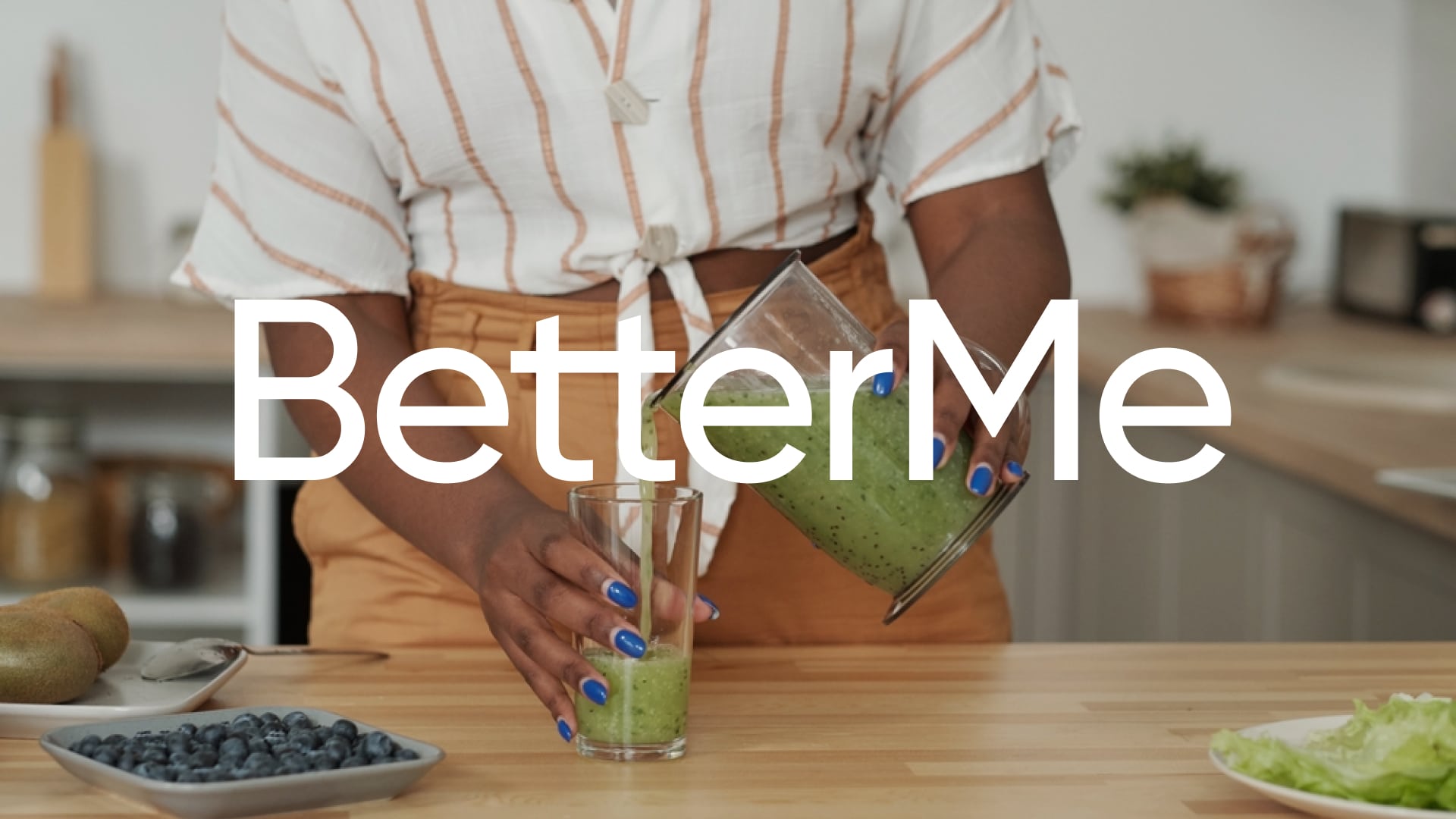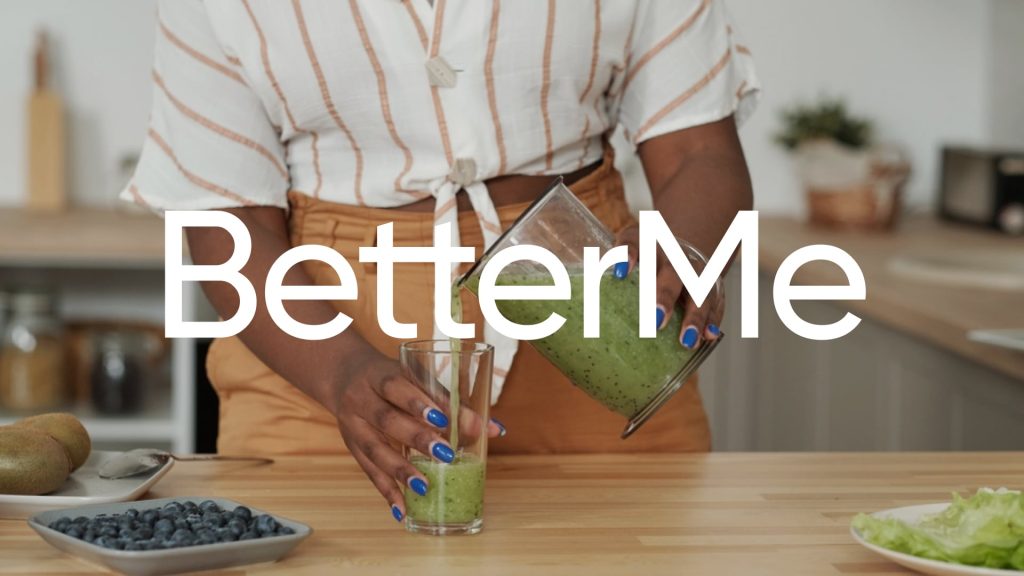 Helps Promote Bone Health
Leafy greens have multiple nutrients such as Vitamin K, which helps decrease the risk of poor bone mineral density, bone fractures, and osteoporosis.
Making your green smoothies for weight loss with water will help with your water consumption. Other fruits and vegetables that you can use to help with your water consumption include watermelon, oranges, cucumbers, lettuce, zucchini, strawberries, and more, because they have a high water content.
Fruits and vegetables are high in Vitamin C which helps support the immune system, fight infection, and help maintain healthy cellular function throughout our bodies. This goes further to lower your risk of chronic illnesses and lower your cholesterol levels.
Read More: Detox Smoothies To Shed Belly Weight: Supercharging Your Weight Loss With Vitamin-Packed Beverages
Depending on what you add to them, smoothies can help keep you fuller for longer, effectively reducing your calorie intake for the day. Consistently being on a healthy calorie deficit will lead to weight loss.

How To Make Green Smoothies For Weight Loss?
If you are new to the world of green smoothies, you might be wondering what to put in green smoothies for weight loss and in what ratios. In some cases, people suggest that there are specific ratios to follow in terms of how much fruits and vegetables to add to your blender, while in others cases, people claim that there are no rules; add whatever veggies, liquid, and fruit you like and pulse them all together.
So are there any rules for making these drinks for weight loss? Yes, and no. Following your heart and picking what fruits and veggies you like can work, but if you prefer to have a meticulous outline of what to do, here is how to make the best green smoothies for weight loss (12, 11):
1. The Liquid
Unless you are planning on making a smoothie bowl or some 'ice-cream', every great green smoothie requires a liquid base. Because these drinks are specifically for weight loss, stay away from any sweetened liquids as not only are they empty calories, but they may make your smoothie of choice too sweet in the end.
Fruits are more often than not quite enough to sweeten your drink. The best liquids for green smoothies for weight loss include:
Plain water

Water and yogurt mix (yogurt alone could make the mixture too thick)

Kefir

Plant-based milk such as coconut, almond, oat, and soy

Animal milk. It could either be full-fat, skim, low-fat, etc. Go with whatever option that works best for you.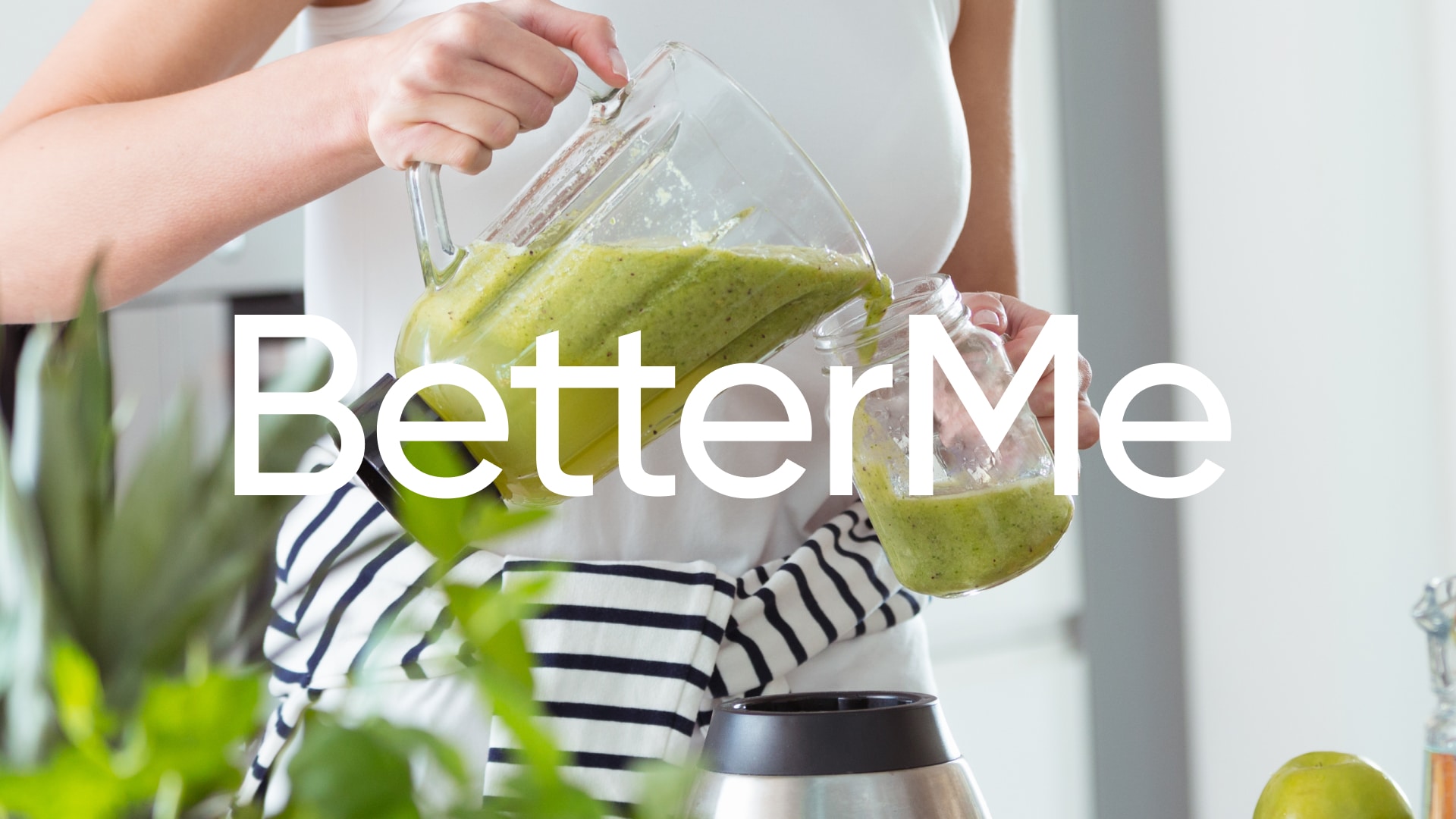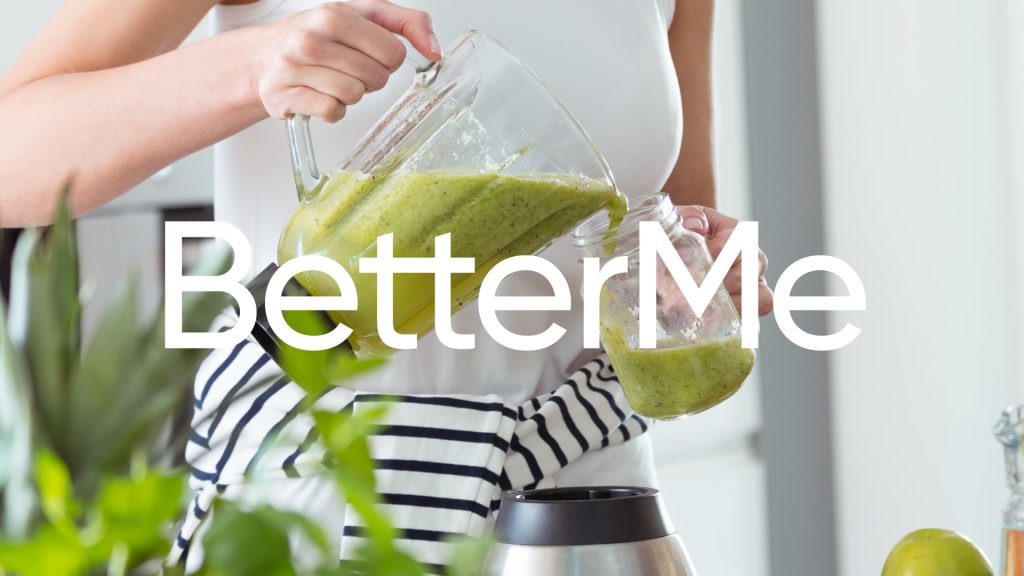 2. Greens
It cannot be a green smoothie without a green base; but how much of it should you add? In most cases, most green smoothies for weight loss recipes have anywhere between 1 cup to 3 cups (total) of greens (up to 3 large handfuls).
When it comes to your choice of greens, your options are limitless, you can choose to add either spinach, kale, lettuce, broccoli florets, Swiss chard, collard greens or watercress to your blender. To spice things up a bit, herbs such as mint, cilantro, and parsley are also welcomed. Some suggest that you should match your amount of liquid to your amount of greens. I.e., 1 cup of almond milk = 1/2 cup baby spinach + 1/2 cup kale.
3. Fruits
Now this is where most of the sweetness of your smoothie will come from as blended greens alone can be quite disgusting, especially for beginners. There are no rules as to what fruits you can add, however most people often add:
Berries eg strawberries, raspberries, blueberries, etc. because they can give your drink a different colour (green isn't always appetizing), and because they are low in sugar while still high in antioxidants, fiber and many other nutrients (

3

).

Bananas and avocados – They are tasty and add a creamy texture to your smoothies.

Citrus juice and zest – Lemons, oranges, limes, grapefruits, etc. will not only add extra flavour, but they are also low in calories and high in vitamins and fibre (

1

).
The suggested ratio of greens to fruit is suggested to either be 2 cups to 1.5 cups or 2 parts of greens to 1 part of fruit. If your blender is not high powered, opt to use frozen fruit instead of ice cubes.
Whether you're a workout beast or just a beginner making your first foray into the world of fitness and dieting – BetterMe has a lot to offer to both newbies and experts! Install the app and experience the versatility first-hand!

4. Add-Ons
These are not essential in green smoothies for weight loss but are added either way for a touch of flavour, boost of immunity, protein, good fats, etc. They include options such as:
Protein powders – whey or plant-based – to give you energy and keep you fuller for longer.

Nuts and seeds for an extra crunch, texture, as well as healthy fats. Most smoothies use nut butters and add seeds such as hemp, flax, and chia seeds.

Spices. Salt, turmeric, cinnamon, vanilla essence, or cacao powder, all have their health benefits but are mostly used for flavor and aesthetics.

Oats. To help thicken the drink if it is not thick enough.
5. Sweeteners
If your fruit did not make your smoothie sweet enough, honey, stevia, and dates are good sweetener options.
6. Blend
Add all your ingredients to your blender and blend till smooth. Taste to make sure that everything is to your liking and that the consistency is to your standards.

Top Healthy Green Smoothies For Weight Loss
If you would like to incorporate such drinks in your life and are not sure where to start, here are some of our best green smoothies for weight loss that you can remake at home.
Grapefruit Green Smoothie
1/2 medium-sized grapefruit

1/2 large sweet apple

1 cup of spinach

1/2 large banana

1/4 cup unsweetened oat milk

1/4 tsp grated ginger

1 tbsp hemp seeds

1 scoop plant-based protein powder
Nutrition: Calories: 438. Fats: 7 g. Protein: 28 g. Carbs: 84 g.
Pineapple-Plum-Kale Smoothie
1/2 cup baby spinach

0.5 cup kale

1/2 cup pineapple chunks

1 medium-sized banana

1/2 cup pitted plums

Water and ice (as needed)
Nutrition: Calories: 329. Fats: 4 g. Proteins: 6 g. Carbs: 75 g.

Green Goodness
1 scoop whey protein

1/2 cup baby spinach

1/2 medium-sized avocado

1 medium banana

0.5 raspberries

Water and ice as needed
Nutrition: Calories: 360. Fats: 13 g. Proteins: 24 g. Carbs: 43 g.
Apple Celery Smoothie
one cup kale

1 cup water

1 scoop vanilla flavoured plant-based protein powder

one small celery stalk

1 medium-sized green apple

1/2 tbsp grated ginger

Juice of 1 lemon

2 tbsps oats
Nutrition: Calories: 357. Fats: 5 g. Proteins: 28 g. Carbs: 52 g.

Keto Detox Smoothie
28 g kale

0.5 tbsp peanut butter

1 celery stalk

27.5 g cucumber

1/2 cup full fat milk

17 g whey protein powder

1/2 medium-sized avocado
Nutrition: Calories: 332. Fats: 20 g. Proteins: 22 g. Carbs: 19 g.
Pineapple & Spinach Smoothie
1 cup pineapple chunks

0.5 medium avocado

25 g baby spinach

1 tbsp chia seeds

3/4 cup unsweetened almond milk

1/4 scoop plant-based protein
Nutrition: Calories: 341. Fats: 18 g. Proteins: 13 g. Carbs: 35 g.

Kale Pineapple Smoothie (13)
2 cups of chopped kale

3/4 cup unsweetened vanilla almond milk

1 frozen medium banana

1/4 cup plain non-fat Greek yogurt

1/4 cup frozen pineapple pieces

2 tablespoons peanut butter

1 to 3 teaspoons of honey
This recipe makes 2 servings
Nutrition: Calories for one serving: 228. Fat: 10 g. Protein: 11 g. Carbs: 29 g.
Can You Use Green Tea Smoothies For Weight Loss?
Yes, you can. Green tea smoothies for weight loss make a great breakfast replacement or a healthy snack on a busy day. Green tea is praised for its potential health benefits such as improving brain function, lowering the risk of some cancers, prevention of type 2 diabetes and cardiovascular diseases, etc (2). When it comes to weight loss, several studies have shown that this tea can boost fat burning and weight loss:
A clinical trial done in 1980 showed that participants who drank coffee had an increased metabolic rate for 3 hours after ingestion. The results also showed that caffeine also leads to fat oxidation when consumed. While the trial used coffee for its studies, green tea also has caffeine (although less than coffee) and thus might produce the same results when consumed (

5

).

In 1999, a study was done to see if green tea increases energy expenditure and fat oxidation in the body. These levels were measured after 24 hrs. and the results showed that the participants who took green tea extract had a 4% increase in their 24-hour calorie burning than those who took a placebo extract (

7

).

Years later in 2008, a randomized controlled trial was done to see the effect on fat oxidation after the ingestion of green tea extract. The results from this showed that green tea increased fat oxidation by 17% as compared to the placebo (

9

).
Here are some green tea smoothies for weight loss recipes for you: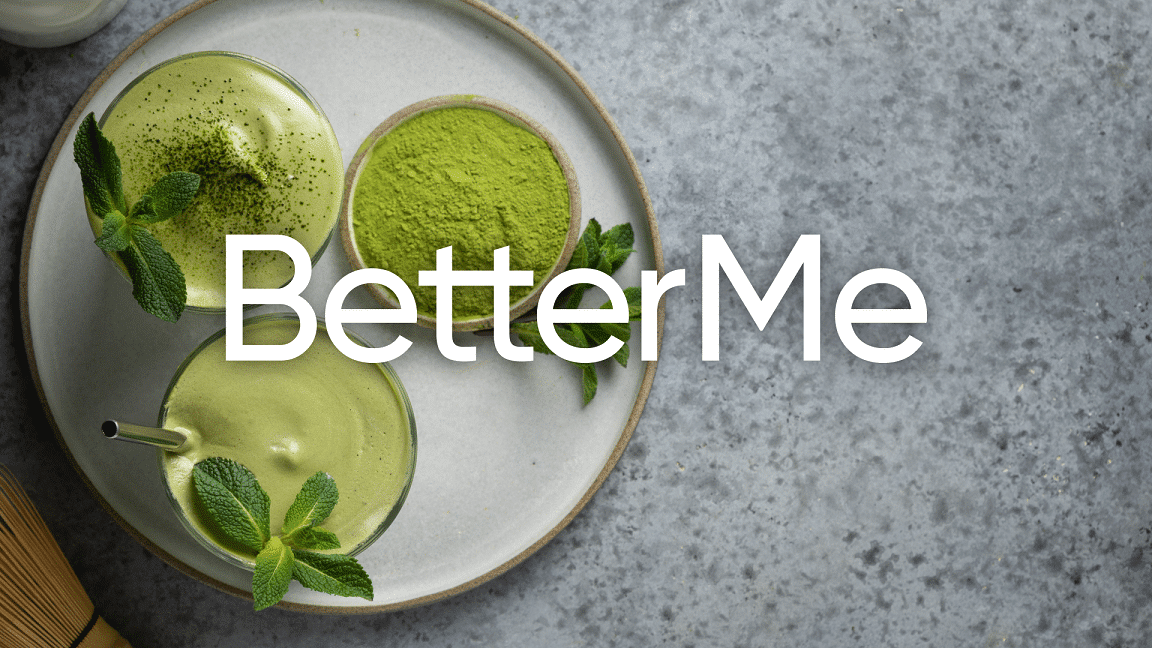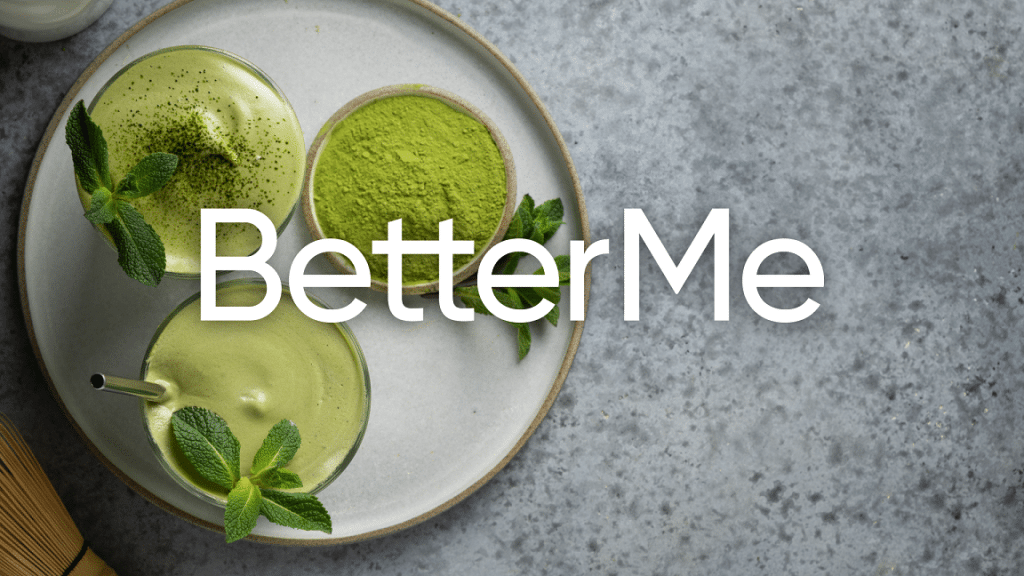 Strawberry-Banana-Matcha Smoothie
2 cups baby spinach

1 packet matcha powder

2 medium-sized bananas

1 scoop plant protein powder

1 cup unsweetened almond milk
Instructions: blend the almond milk, matcha and spinach first before adding the strawberries and bananas.
Nutrition: Calories: 400. Fats: 5 g. Proteins: 27 g. Carbs: 67 g.
Avocado Lime Green Tea Smoothie
1/2 avocado

1 roughly chopped apple

1 small chopped zucchini

1/2 cup chopped broccoli florets

1/2 grated ginger

1/4 cup loosely packed parsley

Juice of 1/2 lime

1/4 cup chopped kale

1/2 cup brewed + cooled green tea

3/4 cup almond milk unsweetened

1 tsp chia seeds
Nutrition: Calories: 356. Fats: 18 g. Proteins: 9 g. Carbs: 47 g.
Read More: Metabolism Boost Smoothies to Instantly Foster Your Metabolism to Beast Mode

Green Tea Banana Smoothie
1 cup green tea

1/2 medium frozen banana

2 tbsps fresh lemon juice

1/8 avocado

1 scoop vanilla plant-based protein powder

Water as needed
Nutrition: Calories: 245. Fats: 6 g. Proteins: 26 g. Carbs: 23 g.
Spinach Lettuce Goodness
1 cup romaine lettuce

1/2 cup baby spinach

1/2 green apple

1 tbsp chia seeds

1/2 cup unsweetened almond milk

1 scoop plain plant-based protein powder

1/2 cup unsweetened green tea
Nutrition: Calories: 296. Fats: 9 g. Proteins: 29 g. Carbs: 29 g.

Turmeric Green Tea Smoothie (16)
1/4 tsp matcha green tea powder

1/4 tsp turmeric

1/2 medium banana

1/8 avocado

0.5 cup fresh spinach

1/2 cup unsweetened almond milk

0.5 tbsp agave

4 ice cubes (optional)
Nutrition: Calories: 395. Fats: 10.9 g. Protein: 7.7 g. Carbs: 61.7 g.
How Many Times A Day Should You Drink Green Smoothies For Weight Loss?
You should try and stick to drinking one smoothie a day. This is often done in the morning by using this drink to replace your breakfast. However, make sure that your drink contains a mix of vegetables, seeds or nuts, fruit, some protein powder, kefir, yogurt or milk to make it a substantial and complete meal (4).
Do not, however, be tempted to do a smoothie diet (17). This is a meal plan that suggests to people to use two smoothies as meal replacements. The smoothie diet promises rapid weight loss to its subscribers. While following this diet, or a form of it, could increase your intake of food and vegetables, and may lead to rapid weight loss, it has several cons.
Such an eating plan is quite restrictive and could lead to binge-eating once you are done with it.

It can also be quite high on sugars which will only lead to weight gain through the consumption of empty calories.

Not sustainable long-term . The best diets are those that can be used and turned into life-long habits. Drinking two green smoothies for weight loss a day, especially as meal replacements is not something that can be done long-term.

Could lead to nutritional deficiencies. Human body needs all three macronutrients (fats, proteins, and carbs), as well as micronutrients for you to survive. Smoothies will not give you enough nutrients.

When To Drink Green Smoothies For Weight Loss?
There is no one specific time for you to drink your green smoothies for weight loss. However, different times have different uses/benefits:
1. In The Morning
People often drink green smoothies in the morning as a breakfast replacement. They are also a quick and easy breakfast option for anyone running late or for those who are too busy to sit and have a proper meal.
2. Before Or After A Workout
When you have this drink as a pre-workout meal, it may help you improve your performance at the gym. You'll have the energy to workout for longer and at a higher intensity, without feeling tired, lightheaded or sluggish, thus helping you give your all during your session (6).
As a post-workout meal, especially if it has some protein powder, it can enhance your recovery, restore your glycogen stores, decrease muscle breakdown, and increase muscle protein synthesis (14).
3. Lunch
Too busy to have some lunch? Then a green smoothie can work as a lunch or a meal replacement.

4. For Sleep And Relaxation
Having a green smoothie for weight loss can not only act as your last meal for the day, but with specific ingredients, it can help aid sleep. Some foods that can be added to your drink which may help with sleep include kiwi fruit, tart cherries, milk, nuts – almonds, walnuts, pistachios, and cashews, and lettuce (15).
Dropping pounds by the dozens without putting yourself through the wringer is everyone's weight loss pipe dream. But what if we told you that the BetterMe app can make that happen? Keep yourself in prime shape with our fat-blasting workouts, delicious budget-sparing recipes, and body-transforming challenges with our app!
How Much Weight Loss If You Drink Green Smoothies For 1 Week?
Incorporating drinking one smoothie a day will not miraculously help you lose weight or burn fat. For you to actually lose weight you must first adjust your overall diet:
Reduce your calorie intake by 500 to 1000 a day for a sustainable pace of weight loss (1-2 lbs per week)

Eat more protein. It can increase your metabolism, helping you burn more calories during digestion and while at rest, and it can also keep you fuller for longer, enabling you to stay at a calorie deficit. Eating enough protein combined with strength training exercises can also help prevent muscle loss while you are losing weight.

Drink more water. Not only is it a natural appetite suppressant, but it can also temporarily boost your metabolism.

Eat more fiber. Fiber in your diet will not only help with your bowel movements, but it also helps keep you full as it takes longer to digest. Most of us don't eat the recommended amount of fiber and could benefit from increasing our intake.

Avoid simple carbs. They are full of empty calories and high in sugars, two factors that will only serve to increase your weight.

Eat more complex carbs. Not only are they higher in nutrients, but also fiber which is known to help with weight control.

Workout. For at least 30 minutes a day. Combine cardio and strength training workouts which help you burn calories and build muscle.
The Bottom Line
Green smoothies for weight loss are often a good idea because whether you are trying to shed a couple extra pounds or not, when made well, they provide your body with extra nutrients and antioxidants to keep you healthy.
Remember to blend your ingredients and not juice them. Find a high power blender if you have to but do not juice your ingredients. Juicing takes away the pulp which holds all the fiber and most of the important nutrients that can help boost your health.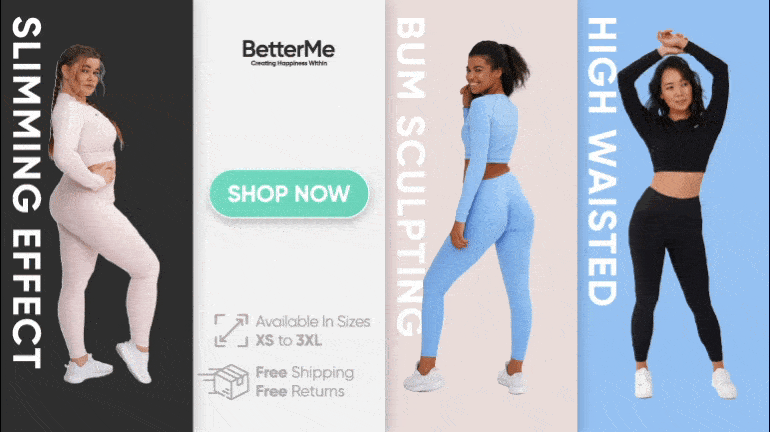 DISCLAIMER:
This article is intended for general informational purposes only and does not address individual circumstances. It is not a substitute for professional advice or help and should not be relied on to make decisions of any kind. A licensed physician should be consulted for diagnosis and treatment of any medical conditions. Any action you take upon the information presented in this article is strictly at your own risk and responsibility!
SOURCES: