Smoothies are not only valuable in helping to keep your sugar cravings in check. In addition, these beverages can also be used to help you trim down and boost your metabolism. They fit perfectly in most diet plans that you may consider if your goal was for trimming. However, it's important to note that you need to pick the right beverage to help you attain this goal.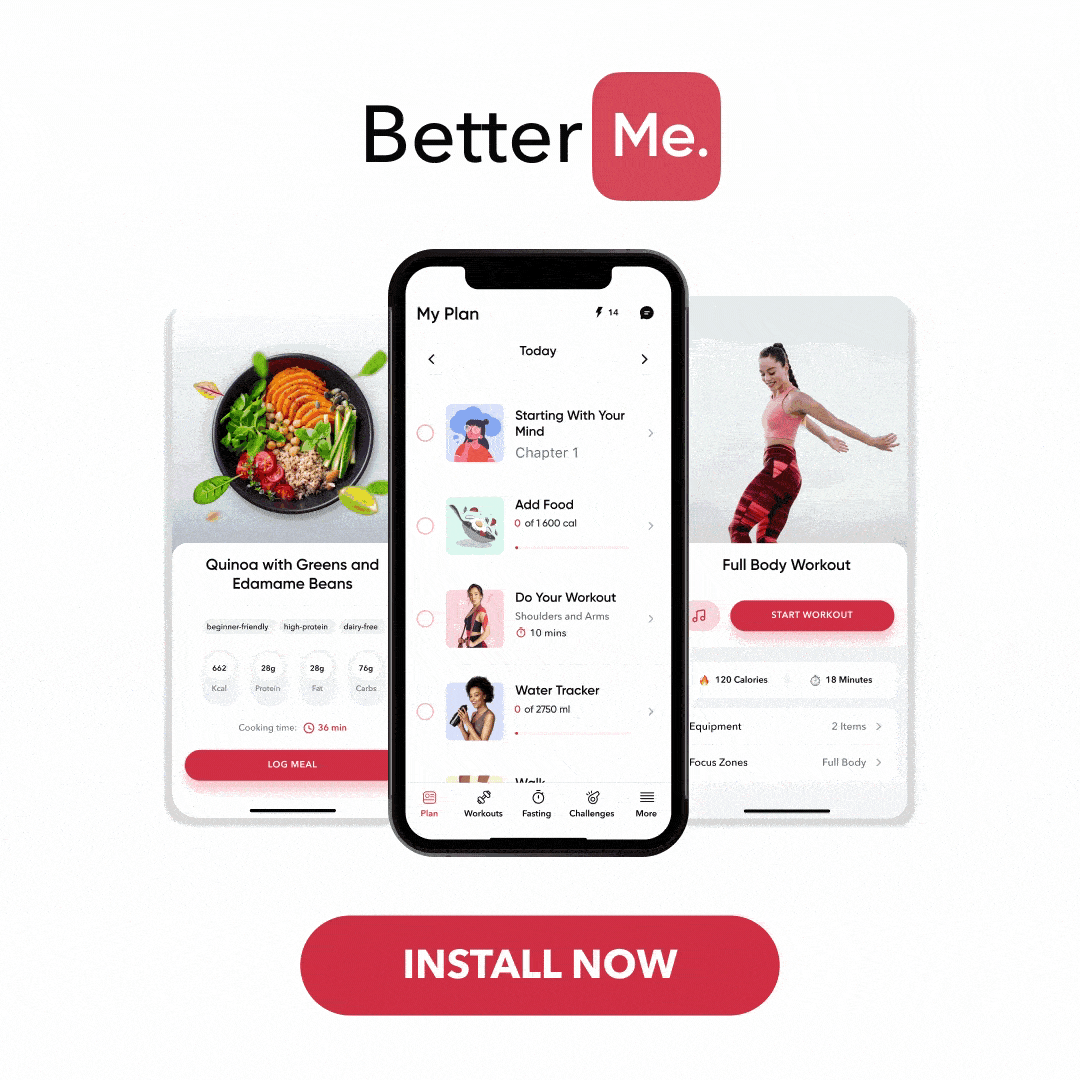 What may be even more fascinating is the fact that the recipes of these brews do not require a lot of preparation. They often ask for everyday foods that are locally available from your nearest grocery store. Additionally, you can prepare these drinks in no time at all. This makes them quite convenient, especially when you are occupied with other activities. 
You can have your metabolism boost smoothies at any time of the day. Some are sometimes preferred when consumed at night and others during breakfast time. Pick a beverage and a routine that you feel you can hold on to for a longer period of time. 
Do Metabolism Boost Smoothies Work?
You might have had one of these drinks before and hardly noticed any changes in your body. For sure this happens and for specific reasons. If this has ever happened to you, here are some reasons that could have led to this scenario:
In each recipe, you will be asked to stick to consuming specific amounts of the drink, depending on your goals. In most cases, the recommended serving is one, especially if you want to trim down or boost your metabolism. 
If you ever happened to go past this, then you could negatively affect your results. In this case, you received more calories which contributed to weight gain. This is one reason, and perhaps the most common reason why most don't see the desired results.
There are numerous and diverse foods suggested in various recipes. While most indeed help in meeting your nutritional requirements, some may only provide a small boost in your metabolism (2). So, in this case you could hardly notice any changes.
This all dates back to the importance of consultation with your dietitian before kicking off any metabolism boost smoothie. That meeting can help a great deal by identifying the foods that make massive metabolism changes, making you one step close to attaining your goals. 
Read More: Breakfast Smoothies For Weight Loss- Healthy Sipping For Fat Loss
It's possible that you might misread your recipe and end up using the wrong measurements. Another possibility is that you might add or reduce some measurements as you try to further enrich a food flavor. Although you might not realise it at first, this can have dire consequences on your results.
If, for example, you increase the quantity of yogurt, you can easily increase the calories in the beverage. Consequently, you would end up getting more calories from your drink than is expected. 
Back to the question of the viability of these drinks, the answer is that they do work. However, not in a magical way. You cannot rely on these drinks only to help foster your metabolism. Here are other things you can do to ensure you heighten your metabolism alongside drinking these concoctions:
You are able to heighten your metabolism when you get your heart rate up (2). One of the best ways of raising your heart rate is by indulging in physical activity. There are various ways you can exercise to burn calories.
You can choose to jog, run, cycle, swim and so forth. So, aim to remain active throughout the day by picking an exercise regime of your choice. But before that, have a sit-down with your physician and fitness instructor.
They will give you the gate pass to exercising based on your overall health status. If they oppose your participation, they will suggest another method you can execute to boost your metabolism.
Contrary to what most think, sleep does have a significant influence on your health. So, you do need to get enough sleep, as it affects your fat loss journey. When you do not get enough rest, you tend to feel tired for the better part of your day and that would mean less energy to make good choices.
You might try solving this problem by overeating. The problem with overeating is that you consume more calories, which only adds more pounds. You need to prioritize your sleep and ensure you get enough of it.
If you wish to cinch your waist, tone up your bat wings, blast away the muffin top – our fitness app was created to cater to all your needs! BetterMe won't give excess weight a chance!

Smoothies To Boost Metabolism
There are various drinks you can try to help in promoting your metabolism. These range widely depending on the ingredients used to prepare them. Again, they differ depending on their calories as well as when you are required to drink them. Let us look at some of the common blended beverages you can drink to boost your metabolism. 
Breakfast Smoothies To Boost Metabolism
From the name, you should have the idea that these drinks are perfect to have in the morning. They certainly are and include:
The first breakfast drink is obtained from WebMD's website and packs your body with 139 calories per serving (10).  It only requires five minutes of your hectic morning to prepare. The timeline is quite effective and convenient, even for the late risers.
Ingredients
1 banana, 1 1/4 cups orange juice, calcium-fortified, 1 1/4 cups of berries (Could be blueberries, strawberries, blackberries or raspberries), 1/2 cup low-fat silken tofu or low-fat plain yoghurt
Preparation
Put your banana, berries, orange juice, silken tofu or plain yogurt in the blender.

Let them mix until you get a creamy drink.
Nutritional Information
The recipe above can produce three cups. The nutritional analysis of one cup is as follows:
Calories-139

Protein-4 g

Fat-2 g

Cholesterol-0 mg

Total carbohydrate-28 g

Fiber-4 g

Sodium-19 mg

Potassium-421 mg

Sugars-17 g
The morning drink above will give you enough Vitamin C, potassium and fiber to boost your energy levels and metabolism. If you are allergic or cannot access anything from this recipe, consult with your dietitian. Never use a substitute without getting your dietitian's approval.
Un-Beet-Able Berry Smoothie
If you feel like drinking a fruit smoothie in the morning, then go for the un-beet-able berry drink. As the name implies, you cannot get these delightful tastes and flavors in any other morning drink. One cup of this delightful drink totals to 110 calories (9).
Ingredients
1/2 cup beets, canned or cooked, 1 cup pineapple juice, 1 1/2 cups fresh or frozen berries (choose any type), 1 cup low-fat plain or vanilla yogurt and 1 small frozen banana (optional)
Preparation
Mix all your ingredients in the blender and pour out your drink. Consume it immediately and refrigerate the remaining beverage for no more than two hours after preparing it. 
Key Pointers
If you want a thick texture, use frozen fruits instead of their fresh version.

Secondly, if you prefer to use plain yogurt, then use 1/2 teaspoon of vanilla.
Nutritional Analysis
The 5-minute recipe can make 4 cups of this delicious drink. The nutritional content in one cup is as follows:
Calories-110

Total fat-0 g

Cholesterol-0 mg

Fiber-2 g

Protein-2 g

Sodium-70 mg

Total carbohydrate-26 mg

Total sugars-16 g

Iron-1 mg

Calcium-93 mg

Vitamin A-40 mcg

Potassium-266 mg

Vitamin D-1 mcg

Vitamin C-20 mg
You need to be extra cautious with this tantalizing drink. Its sweet taste may tempt you to have more than just one cup. Stick to the advised limit so that you do not compromise your results.
The pumpkin shake is among some of the best and most filling smoothies that boost metabolism. It keeps your appetite in check until lunchtime. As a result, you need little to no snacks between these two meals.
At most, you will take only five minutes preparing this delicious drink. The following recipe will only give you one cup of this smoothie. The cup holds 200 calories (7).
Ingredients
1/4 cup canned pumpkin, 2/3 cup low-fat vanilla yogurt or 1 container (6 ounces), 1/4 teaspoon cinnamon and 1/8 teaspoon nutmeg (optional)
Preparation
Mix all the ingredients in your smoothie maker and blend to get your brew. 

Enjoy the one cup and preserve the remainder in your refrigerator within the next two hours. 
Key Pointers
If you love some crunchiness in your breakfast meals, then use some granola or nugget cereal as toppings.

If you have some remaining unused pumpkin, freeze it for later use in soups or other dishes.  
Nutritional Information
One cup of the pumpkin smoothie has the following nutrients:
Calories-200

Total fat-2.5 g

Cholesterol-10 mg

Total carbohydrate-38 g

Sodium-120 mg

Fiber-2 g

Total sugars-26 g

Protein-9 g

Iron-1 mg

Vitamin A-497 mcg

Potassium-514 mg

Calcium-321 mg

Vitamin D-0 mcg

Vitamin C-4 mg
Unlike the previous two morning beverages, this drink happens to be a bit higher in terms of its calories. So, make sure you carefully select this drink and drink it accordingly to avoid surpassing your daily calorie limit.
Read More: Nighttime Smoothie For Weight Loss: Slim Down In Your Sleep!
The Tofu Tropical Smoothie
Boost your metabolism by sipping on the tofu tropical smoothie. The recipe for this drink is from the WebMD website and supplies your body with 254 calories (8). To prepare this delicious brew, you will need these:
Ingredients
2 cups diced frozen mango, 3/4 cup silken tofu, 1 1/2 cups pineapple juice, ¼ cup lime juice, 1 teaspoon freshly grated lime zest
Preparation
Pour every ingredient in the blender and let them mix properly. Drink the beverage immediately after preparing it.
Nutritional Information
If you have one serving of this drink, then your nutritional analysis chart will look as follows:
Calories-254

Potassium-714 mg

Total fat-3 g

Cholesterol-0 mg

Total carbohydrates-54 g

Fiber-3 g

Protein-6 g

Sodium-10 mg

Total sugars-43 g
Green smoothies not only help you trim down but also help in promoting your metabolism. They are some of the best options of vegan smoothies for weight loss. Additionally, they are great options if you dislike eating green leafy vegetables.
So in this way you get to attain nutrients from these foods through their liquid diet version. The recipe below of preparing this green drink will only require 10 minutes of your time. It contributes to 240 calories of your daily calorie intake (5).
Ingredients
2 medium-sized ripe bananas, 1/2 cup cold orange juice, 1 apple or pear, chopped, 2 cups kale leaves, chopped (the tough stems should be removed), 1/2 cup cold water, 1 tablespoon flaxseed, ground, 12 ice cubes
Preparation
Place all your ingredients in the blender and let them blend to get your drink. 
Nutritional Value
The green smoothie recipe from WebMD's website totals to two servings. The nutritional content in one serving is as follows:
Calories-240

Cholesterol-0 mg

Fat-3 g

Total carbohydrates-55 g

Fiber-8 g

Total sugars-28 g

Sodium-38 mg

Protein-5 g

Potassium-987 mg
The green shake is not only meant for vegans and vegetarians. You can also drink these shakes if you have different diet plans. However, get your dietician's approval first to ensure you get enough and the correct nutrients. 
The Good Green Tea Smoothie
The next drink ranks among the best smoothies that boost metabolism without protein powder. It is quite effective in shedding fat, hence the preference by weight watchers. The recipe is also from the WebMD website and one serving has 345 calories (4).
Using this recipe, you are bound to make at least 3 1/2 cups. So, feel free to prepare it for your friends or family members as well.
Ingredients
2 packed cups baby spinach, 3 cups frozen white grapes, 1 medium ripe avocado, 2 teaspoons honey, 1 1/2 cups strong brewed green tea, cooled.
Preparation
Combine all your ingredients in the blender and blend to get your puree.
Key Pointers
If you want strong green tea, then use two tea bags. Anything beyond this limit is unacceptable.

Steep your green tea for 3 minutes. Steeping for more than this limit will give your tea a bitter taste. 
Nutritional Information
The nutrients found in a one cup of this good green tea smoothie are:
Calories-345

Total fat-15 g

Cholesterol-0 mg

Total carbohydrates-56 g

Fiber-9 g

Protein-5 g

Sodium-36 mg

Total sugars-42 g

Potassium-1110 mg
Green tea has a massive impact on fat loss. If you have never tried it before, ensure you consult your dietitian before drinking the good green tea smoothie. 
BetterMe is your fast-track ticket to a long-lasting weight loss! Tailor your fitness journey and maximize your results with just a couple of swipes!
Coffee lovers can now relax because there are coffee smoothies to boost metabolism. Coffee smoothies metabolism boost drinks are as efficient as all the other drinks in this list. 
However, this does not permit you to drink any of these beverages without approval from your healthcare provider. If they agree to coffee smoothies, then try the Mocha-ccino shake. One cup of this concoction gives you 214 calories (6).
Ingredients
1 cup low-fat milk, 1 cup low-fat vanilla frozen yoghurt, light vanilla ice cream or milk (substitute the nonfat and sugar-free products as you wish), 1 cup strong decaf coffee, chilled (can use caffeinated), 2 tablespoons ground flaxseed and 1 cup ice cubes.
Preparation
Pour all the ingredients in your blender and let them mix at high speed. Serve the mixture and refrigerate the rest.
Nutritional Analysis
One cup of the Mocha-ccino freeze has these nutrients:
Calories-214

Protein-9.1 g

Fiber-2.1 g

Total carbohydrates-28 g

Total fat-7.8 g

Cholesterol-26.6 mg

Sodium-114 mg

Iron-0.6 mg

Total sugars-23.3 g

Potassium-462 mg

Calcium-288 mg

Vitamin C-1 mg

Vitamin A-580 IU
Key Pointers
If you want double-strength coffee, then make twice the amount you want without adding water.

Drinking too much coffee can increase your caffeine levels. High caffeine causes drowsiness, headaches, anxiety, nausea, tremors, insomnia, and increased blood pressure. So, regulate your daily caffeine intake (

3

).

Get approval from your doctor before drinking coffee smoothie if you are pregnant, epileptic, or have a caffeine allergy. 

How to Get the Most from Metabolism Boost Smoothies
There are other benefits you can attain from these drinks besides better metabolism. However, you can only tap into these benefits if you are attentive to these elements:
Some drinks will ask you to incorporate optional foods to enrich flavors. You may think that a little sugar will not hurt your results. However, it certainly does. Added sugars and sweeteners will not help you trim down. 
Similarly, some foods will slightly promote your metabolism. So, it might take ages to see results when using such products in your shakes. The key is to speak to your dietitian and determine what works and what does not work for you.
Weight watchers are always asked to be alert to the portion sizes of their meals and drinks. You cannot trim down when you overdo on your portions. Speak to your healthcare provider to determine what portions you need to meet your DER (1).
Having one serving of these drinks in a week or month will do you no justice. For faster results, you will need to increase your frequency. However, it does not mean you should overdrink them for overnight results. It does not work that way. Talk to your health care provider for more insight on the best frequency for your preferred metabolism boost smoothie. Smoothies should be additional to a balanced and regular diet.
The Bottom-line
Metabolism refers to the process where your body breaks down food to acquire energy. You can promote your metabolism through various methods. These include drinking metabolism boost smoothies, exercising and getting enough sleep.
Smoothies are slow but sure ways of improving your metabolism. There are plenty of recipes you can use depending on the flavors you want in your smoothies.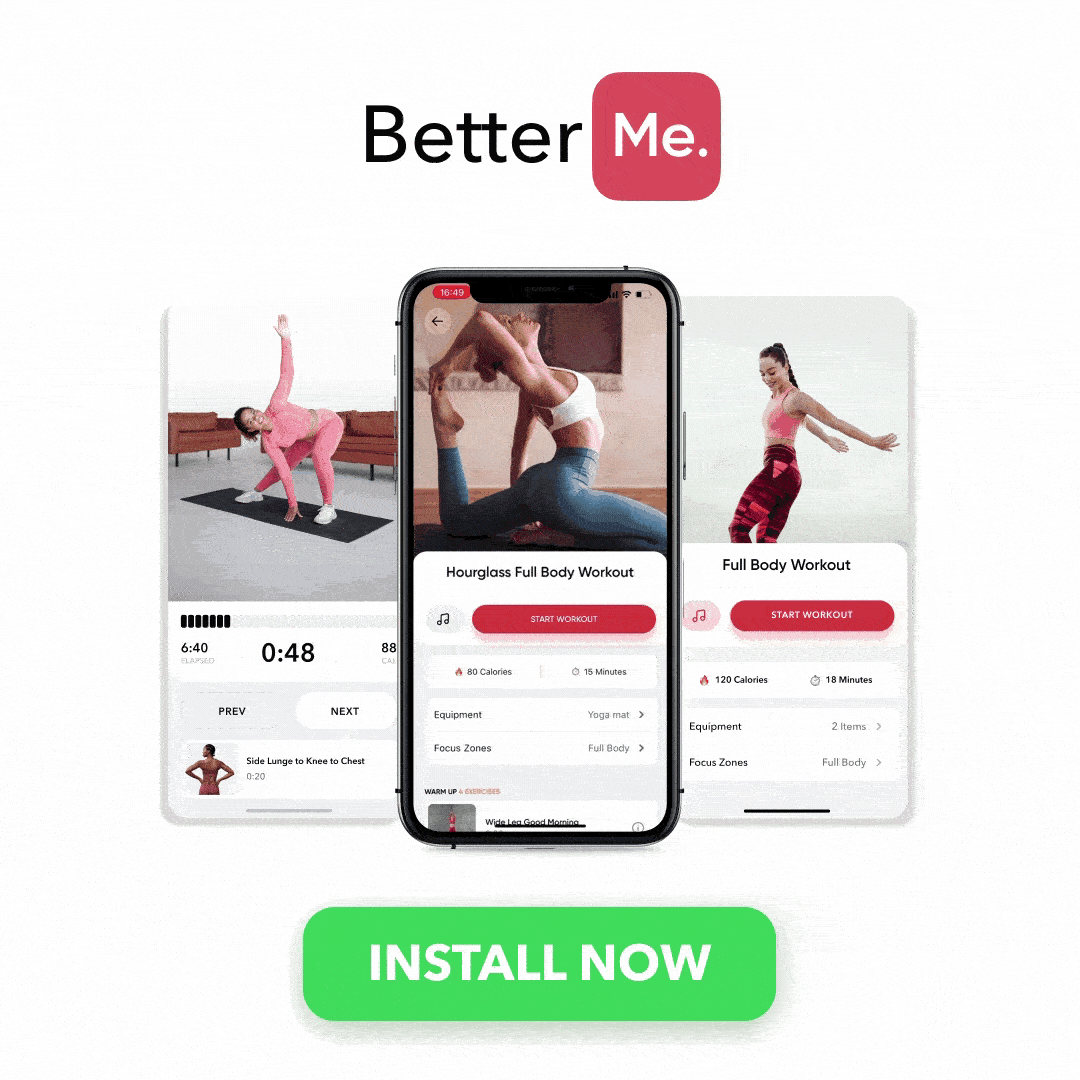 DISCLAIMER:
The information about metabolism boost smoothies portrayed in this article is only meant for informational purposes. At no point should it be used as a substitute for medical advice. Talk to your doctor before trying out these beverages.
SOURCES: