Losing weight can be frustrating and overwhelming, especially when someone is baffled by the whole weight loss concept. Depending on the strategy one picks, how fast you could see the results tends to vary. Slow results can push one into a stressful condition. This can make you quit on your weight loss objective, despite its effectiveness with fat loss.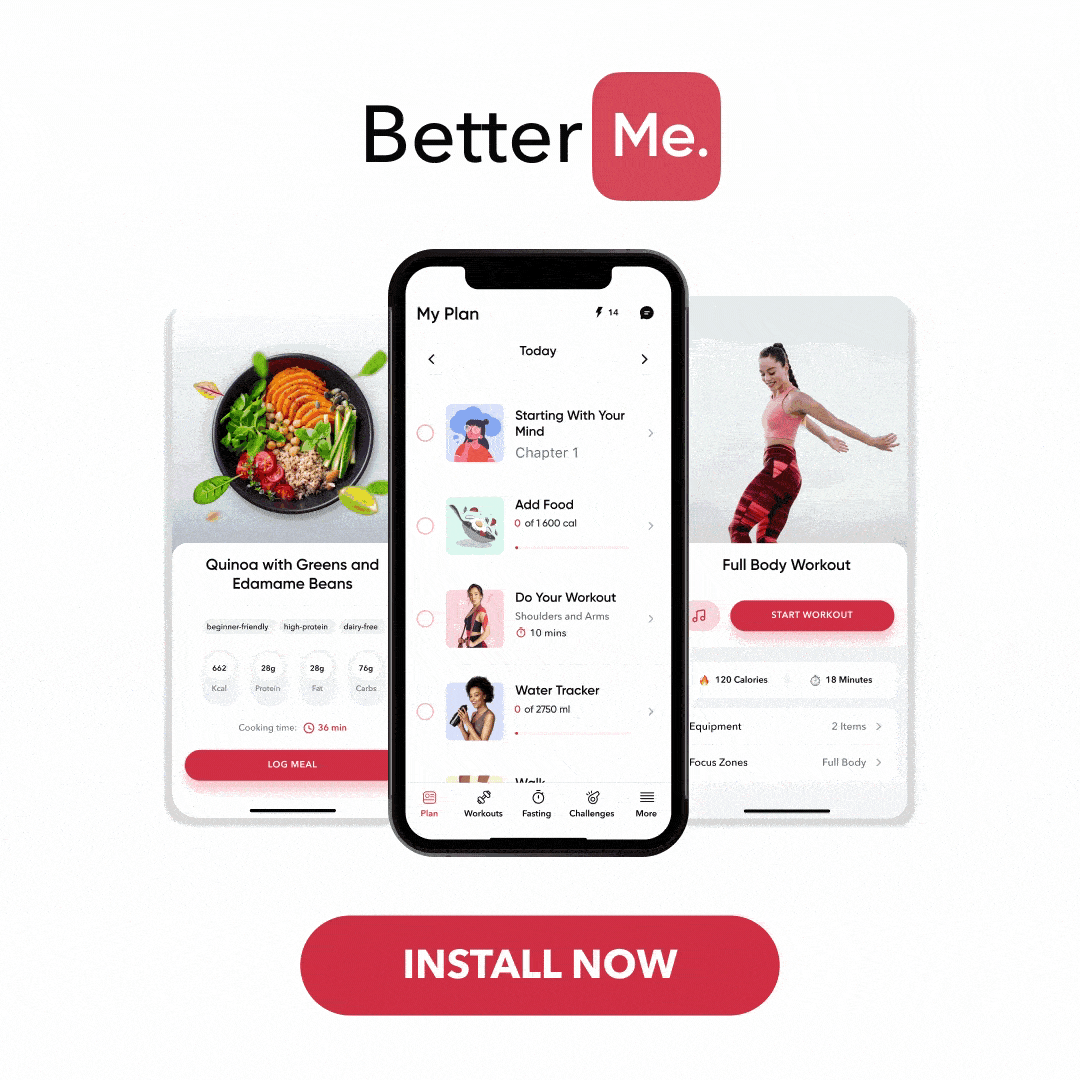 The whole weight loss process will test your patience and consistency so do not give up. One of the best strategies that can bring you long-term results is drinking healthy beverages. Such drinks are numerous. Some popular ones include water, green tea and a banana for weight loss.
Most people are skeptical when it comes to drinking banana smoothies to lose weight. It is because some people have tried these concoctions but then ended up gaining weight instead of losing it. 
It is quite possible to either gain or lose weight from these beverages. Let us evaluate these drinks further and determine why and how this may happen. 
Bananas Role In Weight Loss
If you take a look at some weight loss diet plans, you will realize that the most commonly recommended ingredient is bananas. Whether eaten as a whole fruit or taken in shakes, these fruits are promoted to weight watchers. This brings about the question of the effectiveness or the role these fruits play in shedding fat.
Bananas are rich in fiber (7). A medium one has about 3.07 grams of fiber (1). Fiber is a crucial component when it comes to losing weight. They have a filling effect that keeps your appetite in check until your next meal. So bananas increase your satiety, helping you regulate your appetite.
When your satiety increases, you also tend to reduce any overeating behavior. When you do not overeat, you do not exceed your daily energy requirement. For this reason these fruits are usually suggested for anyone who wants to improve their eating habits and drop some pounds.
You can have them in various ways. You can either take them as a snack or drink them in a banana smoothie for weight loss. 
Read More: Amazing Health Benefits Of 3-Day Banana Diet

Other Benefits Of Taking Bananas
In addition to helping with slimming, these fruits also have other health benefits. These include:
Reducing Your Cholesterol Levels
High cholesterol can be quite harmful to your health. It can increase your susceptibility to conditions such as strokes and atherosclerosis. Bananas can help reduce your risk of getting these harmful health conditions as they contain a lot of fiber, which play a role in reducing cholesterol levels.
Reducing Your Risk Of Cardiovascular Diseases
Cardiovascular diseases are also referred to as heart diseases. They tend to have a massive impact on your overall health. Eating bananas can help reduce the severity of attaining such diseases.
Providing You With Necessary Vitamins And Minerals
Daily intake of bananas can supply your body with some essential vitamins and minerals like potassium. A medium ripe banana contains 422 mg of potassium (1). The daily recommendations for adult females are 2, 600 mg while males need 3, 400 mg.
Eating such a fruit daily can help you slowly meet up on your potassium requirements. In addition to potassium, this fruit also gives your body magnesium, Vitamin C, iron, phosphorus and calcium. These are essential in the body to ensure it is properly functioning. 
Increasing Your Energy Levels
We all need high energy levels to help us through the day and remain productive from start to finish. You need to consume foods or engage in activities which will boost your energy levels. Bananas are one fruit you can snack on to boost your energy levels.
This tropical fruit contains several minerals and vitamins that are fundamental in boosting your energy levels. These are minerals like potassium and vitamins like vitamin B6. 
This might explain why these fruits are preferred by workout fanatics. Eating a banana before exercising can boost your energy levels and help you stick to your fitness goals.

Key Pointers Of Incorporating Bananas In Smoothies
Bananas are quite versatile and thanks to their sweetness,  are the perfect fruit to use in smoothies. They enrich the taste of the beverage, regardless of the other ingredients used.
However, like any other food, you also need to be cautious when consuming bananas in liquid form. Here are some pointers you need to be cautious of when using bananas in these beverages:
Bananas can either help you slim down or add weight. Before you even start choosing banana smoothies as a primary meal source, identify why you are opting for these beverages.
If your goal is to drop weight, then search for a banana smoothie for weight loss. On the other side, if your goal is to add some healthy weight, search for beverages with bananas to get help with this. 
Your goal will lay the baseline or foundation of the direction you take with these drinks. So, first, determine why you want or even if you need these beverages. You can make this decision by consulting with your doctor or dietitian. 
Just because you made a banana smoothie for weight loss does not mean you should now go bonkers on it. Over-consuming these beverages will not help you reach your goal. This could be just a perception. Instead of slimming down, the opposite may very well happen and you might end up gaining weight.
The natural sugar from fruits added in your beverage may end up increasing your calorie intake (9). So, the more servings you have, the more likely you are to exceed your daily energy requirements. Always pay attention to the smoothie recipe you use and take heed of the recommended servings.
Keep your cravings at bay and try to get the most from your one serving. You can achieve this by drinking the beverage slowly. It gives you the time to satisfy your sweet tooth and enjoy the drink to the maximum. Gulping the drink will only make you yearn for more, causing you to exceed the required servings.
The Accompanying Ingredients
Of course, you should and will add other products besides a banana to get your weight-loss treat. These items could range from vegetables, whole grains to dairy and non-dairy products. The key is to also pay attention to these accompanying ingredients.
Some may be high in calories or fats. Similarly, others may contain added sugars. Weight watchers have to select products or foods without any added sugars. Instead, opt for those with only natural sugars. 
Additionally, opt for those that are fat-free or contain minimal amounts of fat. Lastly, avoid using processed sweeteners to add flavor to your beverage. Even though they are still better options than table sugar, they won't help you to get rid of this need for sweet taste.
Again, select fresh and whole foods instead of their processed versions. Although they may contain the same nutritional value, you are more likely to enjoy the fresh version.
You might have noticed that some banana smoothie recipes will ask you to use a medium-sized banana. Emphasis on size is crucial as it plays a significant role in determining your overall calorie intake (4). 
If you pick the right size of your fruit, then chances are you will get enough calories and not surpass the required intake. Larger sizes can make you exceed your  daily energy requirements, especially if you also use other energy-dense ingredients.
Rule of thumb, pay attention to the size of the banana you use in your beverage. It matters as much as your servings.
If you tend to let yourself off the hook, raise the white flag when things get tougher than you expected, send yourself on an unconscious binge-eating trip – BetterMe app is here to help you leave all of these sabotaging habits in the past!
Sample Of Healthy Banana Smoothie Recipes For Weight Loss
Coming up with a healthy smoothie to help you slim down is not as straightforward as it seems. There is so much you need to learn about smoothies in addition to the ingredients you could use. You also will need information on the correct measurements, servings, preparation methods and so forth. 
Similarly, you do not just settle on any recipe you find online, regardless if it has a million reviews. Before you settle on, for example, that banana and oatmeal smoothie for weight loss, you have to consider various elements. 
As such, this concept becomes quite tricky for beginners. If you are just starting, consider the following banana weight loss smoothie recipes. They can help you get rid of excess weight. However, before that, ensure you do the following:
Consult With Your Doctor/Dietitian
Various recipes will recommend various foods or ingredients. All these foods give your body different nutrients. Sit down with your doctor or dietitian and figure out if your body needs the nutrients from your blended drink (10). 
Sometimes, a drink may provide specific nutrients, making you miss out on others. If this is the case, your doctor or dietitian will suggest that you fill up on certain foods to consume the other nutrients. Some good advice, never take any weight loss smoothie without getting any medical advice.
Again, you also need their input if you are allergic to various recommended ingredients in your smoothie. Allergic reactions can be fatal and lead to severe health conditions. 
Determine Your Daily Energy Requirements
Like any other meal, smoothies also count toward your daily energy requirements. Do not disregard their influence in your total calories. A visit to your dietitian will tell you everything you need to know about your daily energy requirements.
A dietitian can help you identify foods that can help you reach this total and those that can make you surpass it. Pay attention to your lunch and dinner meal plans. Ensure that their total calories plus calories from your breakfast smoothie add up to the required intake. 
With that said, let's go to the best-blended beverages that could help you lose weight. They are as follows:

Banana Breakfast Bash
This banana shake comes from the WebMD website. It accounts for 134 calories (2). As the name implies, it is a great option to have for breakfast. To make this healthy breakfast drink, you will need to do the following:
Ingredients
1 large banana, 1 ripe avocado, 8-10 ounces of non dairy milk (you can use soy, almond or oat milk), 2 tablespoons of honey
Preparation
Peel the banana and chop it into small pieces. Peel the avocado too and get rid of the pit.

Put all these ingredients in your lender. Let them blend until you get the mixture with the texture you desire.
Nutritional Information
The recipe above accounts for two servings. Its nutritional information is as follows:
Calories-134

Saturated fat-3 g

Total carbohydrates-42.7 g

Cholesterol-6.3 mg

Sodium-63.2 mg

Fiber-8.5 g

Protein-7 g

Sugars-27.5 g

Potassium-920 mg

Vitamin A-437 IU

Iron-0.8 mg

Calcium-226 mg

Vitamin C-16 mg
Read More: A Japanese Breakfast Banana Diet For Simple And Quick Weight Loss
Tofu Strawberry-Banana Smoothie
The second shake to help you drop some pounds is also from the WebMD website. It contains tofu, an ingredient that could help promote weight loss. One serving of this liquid diet accounts for 347 calories (8).
It can seem like a lot of calories, so pay attention to your servings. Remember that too much of this shake could increase your daily calorie intake, jeopardizing your weight loss results. So, stick to one serving and eat other low-energy diets throughout the day.
Ingredients
3/4 cup silken tofu, 1 frozen banana, chopped, I cup frozen strawberries, 1/2 cup soy milk. If you want more flavors in this shake, you can add a spoonful of either peanut butter or chocolate syrup.
Preparation
To make this healthy slimming drink, you need to put all your products in the blender. Blend them all and serve your mixture when you get your desired puree consistency.
Nutritional Information
The nutritional analysis of one serving of this liquid diet is as follows:
Calories-347

Fiber-8.8 g

Protein-20.8 g

Fat-11.5 g

Sodium-78.2 mg

Saturated fat-1.7 g

Calcium-842 mg

Vitamin A-583 IU

Iron-12.5 mg

Potassium-1124 mg

Vitamin C-101 mg
Strawberry Banana Smoothie
The next recipe to help you slim down is from the Mayo Clinic website. It is a healthy strawberry banana smoothie recipe for weight loss you could consider. 
This has a rich flavor, which will help you enjoy this drink. The recipe below makes two servings and each serving accounts for 183 calories (5). 
Ingredients
1 medium banana, 6 frozen strawberries, chopped, 1/2 cup soy milk, 2 fresh strawberries, sliced and 1 cup fat-free vanilla frozen yoghurt. 
Preparation
Put your banana, chopped strawberries, frozen yoghurt and soymilk and blend. 

Serve yourself the mixture and garnish it with the sliced strawberries.
Nutritional Information
Below is the nutritional analysis of once cup serving of this drink:
Calories-183

Protein-6 g

Trans fat-0 g

Saturated fat-Trace

Total fat-1 g

Cholesterol-0 mg

Fiber-8 g

Total carbohydrates-40 g

Sodium-117 mg

Added sugars-17 g

Monounsaturated fat-0 g
BetterMe app is a foolproof way to go from zero to a weight loss hero in a safe and sustainable way! What are you waiting for? Start transforming your body now!

Peanut Power Smoothie
The next beverage sample is from the MedlinePlus website. You need roughly ten minutes to create this nutritious drink. So, it is quite time efficient which is useful when you are pressed for time. If you take one serving of this beverage, or rather one cup, you will attain 170 calories (3).
Ingredients
1/4 cup peanut butter, 1/4 cup nonfat dry milk powder, 1 3/4 cups banana and 1 1/2 cups cold water
Preparation
Put all your products in the blender.

 Fill up your glass with the mixture. 
Nutritional Information
Here is the nutritional analysis of a cup serving of this drink:
Calories- 170

Saturated fat-1.5 g

Total carbohydrates-21 g

Total fat-8 g

Proteins-6 g

Cholesterol-0 mg

Fiber -3 g

Iron-0 mg

Total sugars-12 g

Vitamin D-0 mcg

Trans fat-0 g

Potassium-401 mg

Vitamin C-7 mg

Sodium-95 mg

Calcium-76 mg

Vitamin A-2 mcg

The Pineapple And Banana Smoothie For Weight Loss
Another great smoothie combination you can have is a drink incorporating both bananas and pineapples. These two fruits are high in fiber, a component that plays an integral role in weight management.
This recipe is from the MedlinePlus website and is referred to as the "Summer Breeze Smoothie." One serving of this drink will give your body 121 calories (6).
Ingredients
1 medium banana, 1 cup pineapple, crushed, canned in juice, 1 cup nonfat plain yogurt, 6 medium strawberries, 1 tsp vanilla extract and 4 ice cubes
Preparation
Transfer all your ingredients in the smoothie machine and let them blend. Enjoy the mixture.
Nutritional Information
The nutritional value of a one-cup serving of this fat-blasting drink is as shown below:
Calories- 121

Cholesterol-1 mg

Total carbohydrates-24 g

Fiber -2 g

Total fat-0 g

Proteins-6 g

Potassium-483 mg

Sodium-64 mg

Total fat-0 g
The Bottom-Line
Smoothies do more than just satisfy your taste buds. They can also help you lose pounds and over time, reach the goals you have been setting for yourself.
A great smoothie to try is the banana smoothie for weight loss. Bananas not only help in enriching the taste of your drink. They also give you fiber that plays a huge role in increasing your satiety and limiting you to your daily calorie intake.
Your satiety and calorie intake have a profound impact on weight management. So, if you ever need a flavorful yet highly nutritious slimming drink, then try the banana smoothie for weight loss.
DISCLAIMER:
The information presented in this article is meant for informational purposes and not a representation of any medical advice. Always seek medical advice from your physician before making any dietary changes. 
SOURCES: