Have you heard about the magic done by pineapple smoothies? What pineapple smoothie recipes have you come across, and what are the benefits promised? So much has been published on this beverage that you may end up getting confused. We have simplified everything you need to know about pineapple smoothies for weight loss, including recipes, effectiveness, benefits, and side effects.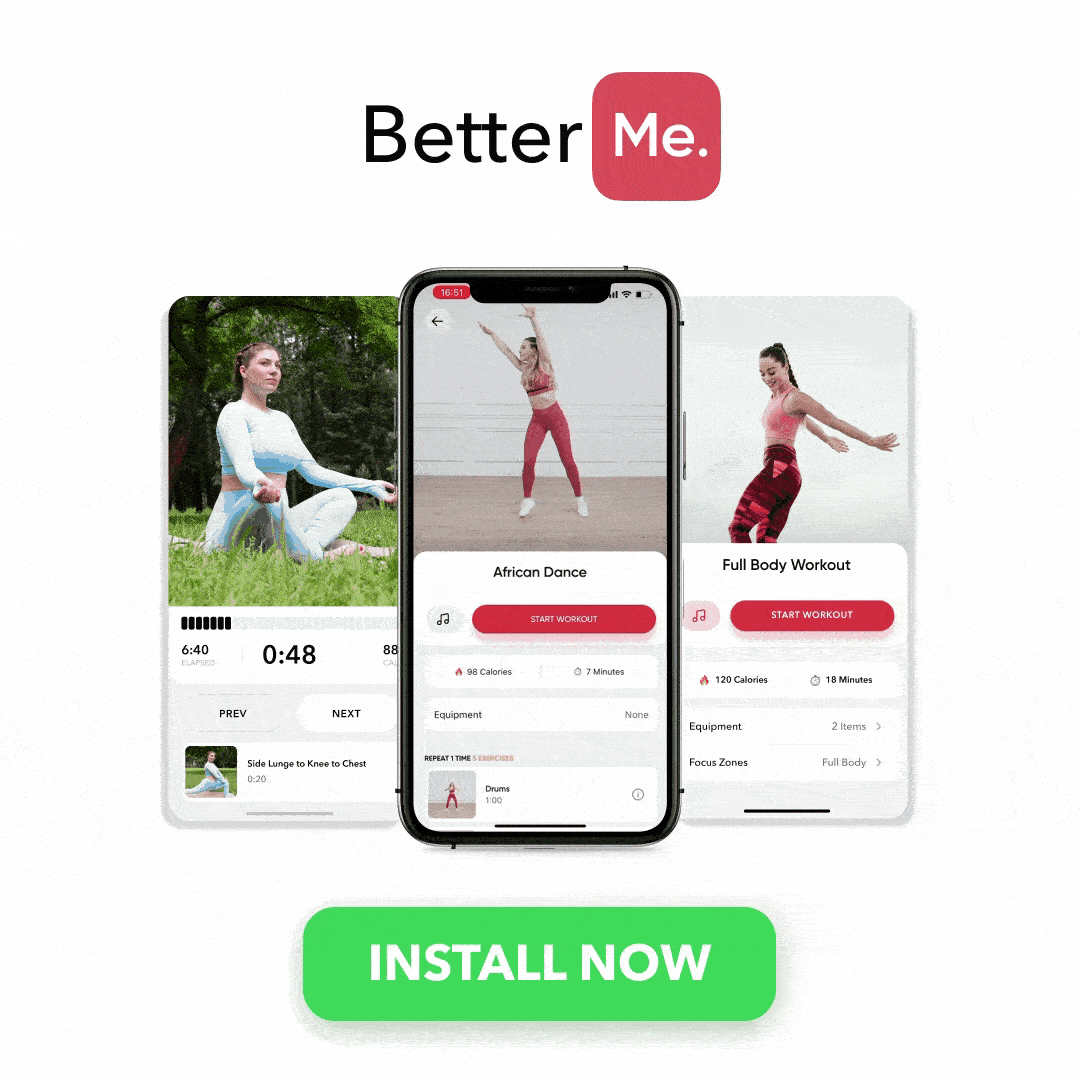 The popularity of pineapple smoothies for weight loss has increased recently as obesity and overweight cases go up, prompting many to look for quick weight loss solutions. Some of the things you have heard about this weight-loss drink may be true, but others are non-researched claims that may be misleading. By the end of this article, you will have comprehensive knowledge of what this drink is, how it is made, its benefits and disadvantages, among others. 
What Is Pineapple Smoothie?
This is a nutritious and refreshing tropical beverage made by blending chunks of pineapple fruit and a base liquid such as cow's or plant-based milk or water. If you do not like it plain, you can mix it with other fruits to make it tastier and healthier.
What Are The Benefits Of Pineapple Smoothies?
Proponents of this drink boost its numerous benefits, some of which are true and others may not be evidence-based. However, it is a fact that pineapple as fruit has many health benefits, some of which trickle down to juices, smoothies, and other foodstuffs that include it, especially those that do not involve processing or include additional sugars and artificial flavors. 
Here are the benefits of pineapple smoothies and juices backed by research findings:
Our bodies require various nutritious components to function optimally. According to the FDA, 100 grams of 100% pineapple juice contains (8):
Water– 86.37g

Calories- 53kcal

Protein, fiber, and fat- 0.36g, 0.2g, and 0.12g, respectively

Carbohydrates, by difference- 12.87g

Sugars, total including NLEA- 9.98g

Calcium- 13mg

Phosphorus- 8mg

Vitamin C, total ascorbic acid- 43.8mg 

Traces of iron, sodium, zinc, folate, copper, selenium, riboflavin, thiamin, niacin, choline, and vitamin K, as well as various B vitamins
Copper, manganese, and vitamins B6 and C are particularly essential in bone health, wound healing, energy production, immunity, and tissue synthesis (1).
Pineapple contains antioxidants such as Vitamin C, flavonoids, and beta carotene that keep the body healthy by neutralizing free radicals resulting from stress, pollution, or an unhealthy diet, leading to cell damage (5).
Read More: Vegan Smoothies For Weight Loss: That'll Kick Your Metabolism Into Turbo Mode
Reduced Inflammation, Enhanced Digestion, And Boost Immunity
This healthy fruit contains proteolytic enzymes, bromelain, which is associated with reduced inflammation, stronger immunity, and enhanced digestion (11). Bromelain minimizes pain and inflammation caused by a sports injury, rheumatoid arthritis, or osteoarthritis of the knee. It enhances recovery from infections like sinusitis, pneumonia, and bronchitis, especially when combined with antibiotics. Bromelain is also used to treat surgical trauma and thrombophlebitis, i.e., an inflammatory process that results in a blood clot forming and blocking one or more veins, normally in the legs (11).
Regarding improving digestion, the enzymes help break down protein into smaller subunits like small peptides and amino acids that can be easily absorbed by the gut. Bromelain significantly helps enhance digestion in individuals whose pancreas cannot make enough digestive enzymes. It may also help protect the gut from dangerous diarrhea-causing bacteria such as Vibrio cholerae (10). One test-tube research published in the Biomedical Reports Journal concluded that the enzyme might help minimize gut inflammation in people with inflammatory bowel disorders such as ulcerative colitis (10).
According to animal and test-tube studies, bromelain may help minimize blood pressure, the severity of transient ischemic and angina pectoris attacks (heart conditions caused by heart diseases), and prevent blood clot formations (10).
Protection Against Cancer
Again, bromelain naturally found in pineapple juice may have cancer-fighting effects such as preventing the formation of tumors, reducing their size, and may even cause the death of the cancerous cells (10).
Note: More research should be conducted on bromelain in a pineapple because most of these are test-tube and animal studies based on concentrate bromelain as a substance, and not specifically in pineapple juice. More research needs to be done to confirm if the intake of bromelain through consumption of small-moderate amounts of pineapple provides equal anti-inflammatory, digestion, heart health, and cancer-fighting benefits.
Disadvantages
The same bromelain with multiple advantages (like increased absorption of certain drugs, particularly blood thinners and antibiotics) has some disadvantages. For instance, Bromelain doesn't enhance the absorption of blood thinners (Warfarin): it will increase the risks of bleeding

(

11

).

This beverage's acidity may trigger heartburn or reflux in some individuals, particularly those with gastroesophageal reflux disease (GERD). Such individuals should, therefore, avoid consuming large amounts of this beverage (6).
Pineapple juice is low in fiber and high in sugar, therefore, it does not fill you up like when you consume the same amount of raw pineapple and may even promote weight gain in some individuals. It is best to use whole chunks of pineapple fruit in making the smoothie instead of using pineapple juice. Also, taking more than 150ml of pineapple juice daily may increase the risk of type  II diabetes and heart disease (8).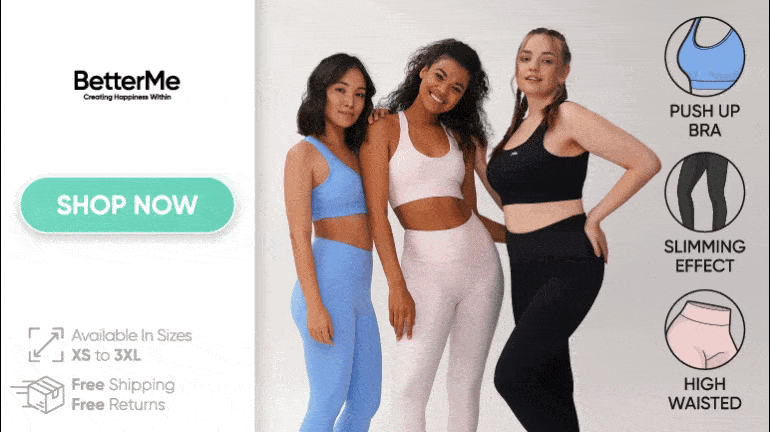 Pineapple Smoothie And Weight Loss
Are fruit smoothies effective for weight loss? Yes, and a great example is the pineapple smoothie, with the pineapple fruit, dubbed as the "natural weight-loss food" according to Dinneratthezoo (9). So, is pineapple smoothie good for weight loss? As discussed earlier, pineapple is very low in calories, and if not squeezed into juice only, may help achieve satiety. Since good gut health is essential to an optimal weight loss, the properties in pineapple may significantly contribute to you attaining your desired weight. Replacing your usual cereal breakfast or unhealthy snack with this smoothie will help you healthily lose weight.
Pineapple Smoothie Recipes For Weight Loss: How To Prepare Pineapple Smoothie For Weight Loss?
Pineapple smoothie does not have to be boring. Various simple and effective pineapple smoothie recipes combine fruits and other ingredients to make it tastier and obtain better results. 
BetterMe app will kick you out of the mental funk, shake off your extra weight, rid you off you energy-zapping habits, and help you sculpt the body of your dreams. Intrigued? Hurry up and change your life for the better!
Here is how to make weight loss breakfast smoothies using pineapple:
Pineapple And Banana Smoothie For Weight Loss
Pineapple mixes well with bananas, and the good news is that you can make this easy and delicious 3-ingredient beverage (pineapple, bananas, and almond milk) at the convenience of your kitchen for breakfast or as a morning snack. 
How to make it:
The total preparation time is 4 minutes, and the calories per serving are 250kcal.
Ingredients:
1 cup of frozen pineapple chunks, cut into cubes

1 frozen banana

2 cups of almond milk

2 teaspoons of chia seeds (optional if you want to add more fiber)

Water (optional to make the almond milk lighter)
Procedure:
Add the frozen fruits in a blender, followed by the almond milk, and then the chia seeds (optional).

Blend for 1 minute, then serve.
Very simple, right. You may use Greek yogurt or any other plant-based milk in place of almond milk. Cooking Time gives a variety of this recipe, which includes mint leaves to taste and 1 teaspoon of honey if you feel that the beverage is not sweet enough (7).
Nutritional Breakdown
An average smoothie can be made by mixing 1 ½ cups frozen pineapple chunks, 1 ½ cup pineapple juice, 1 banana, and ¾ cup Greek yogurt. It contains (7):
Calories: 169kcal 

Carbohydrates: 33g 

Protein: 6g 

Cholesterol: 2mg 

Sodium: 33mg 

Potassium: 744mg 

Fiber: 7g

Sugar: 35g 

Vitamin A: 250IU 

Vitamin C: 62.7mg 
Calcium: 91mg 

Iron: 1.9mg
Advantages:
Pineapple banana smoothie is very healthy because it is rich in nutrients, antioxidants, and the above-mentioned enzymes. Other advantages are: 
Low-fat

Non-dairy (if using plant-based/non-dairy milk)

Vegan (if using plant-based/non-dairy milk)

No added sugar

Helps to achieve satiety
Apart from bananas, you can use other tropical fruits such as mango for a delicious, flavorful smoothie. For instance, the mango pineapple smoothie for weight loss is great because mango contains prebiotic dietary fiber that helps feed good bacteria in the gut, leading to a healthy gut and good digestion (3). You may also prepare a pineapple ginger smoothie for weight loss by including fresh, chopped ginger and/or mint in the ingredients before blending.  
Note that pineapple smoothies can be made with many other fruits such as pomegranates, strawberries, grapes, blueberry, peach, orange, cantaloupe, and apple.  
Read More: Detox Smoothies To Shed Belly Weight: Supercharging Your Weight Loss With Vitamin-Packed Beverages
Here is a 5-ingredient pineapple smoothie that will taste like dessert and rich in Vitamins A, C, antioxidants, and fiber. It takes a total of 5 minutes to prepare and make.
Ingredients:
For 1 large serving or 2 small servings (slightly less than a cup and has below 150 calories), you need:
1/2 cup plant-based milk- Almond milk (However, you can use other basic liquids such as plain water, coconut water, dairy or hemp milk, orange or apple juice, green tea, or kombucha.)

1 cup frozen pineapple chunks

1/2 cup fresh cantaloupe melon, cubed

1 cup frozen mango chunks to make the smoothies creamy

2 passion fruits for flavor
Procedure:
Mix the ingredients into a large, high-­powered blender, then blend for 1 minute.

Serve right away.
Nutritional Breakdown
It contains:
Calories: 134kcal

Protein: 2g

Fat: 1g

Sugar: 25g
Note:
Melon in this recipe contains plenty of water to help you stay hydrated, while passion fruit contains numerous nutrients.

Drink while fresh, although you can store it in the fridge for 1 day.
Lean and toned up body isn't just a far-fetched fantasy. Check out the BetterMe app and watch it propel your weight loss journey into high gear!
Spinach Pineapple Smoothie For Weight Loss
Spinach pineapple smoothie is another healthy way of making this weight-loss beverage that can be taken for breakfast, as a snack, and after working out. This green smoothie is a combination of vegetables and fruits, making it rich in nutrients and filling fiber. It takes about 5 minutes to prepare and make.
Ingredients:
For 1 serving, you need:
1 cup fresh spinach

½ cup fresh pineapple, cut into small cubes

0.5 banana or 1 small banana

½ orange, peeled

⅓ cup non-dairy/plant-based milk of choice (almond, cashew, oat)

1 cup ice

 ½ cup oats (Optional)

Vanilla or unflavored protein powder (Optional)
Preparation:
Mix all ingredients in a high-speed blender. Blend on a 'smoothie' setting until everything is mixed well, then serve immediately. 
Nutritional Breakdown
This contains:
Calories: 154kcal 

Fat: 1.4g 

Saturated fat: 0.1g 

Carbohydrates: 36.5g 

Protein: 3.1g

Dietary Fiber: 5.9g 

Sugar: 5.2g 

Sodium: 24.1mg 
In place of spinach, you can use kales, kiwi, or pumpkin. You may add oats and protein powder to your smoothies. According to Anna Jones' recipe for perfect breakfast smoothies on The Guardian, you may add a banana, ½ avocado, juice squeezed from 1 lime, and some fresh ginger, grated, to this friendly green smoothie (4).
 Preparation Tips 
Here are some hacks that may come in handy when you are preparing pineapple smoothie:
Use fresh pineapples and add ice cubes. Alternatively, you can use frozen pineapples to make the smoothie creamier and not watery. Use whole pineapple chunks because they are high in fiber, unlike the juice.

For the banana pineapple smoothie, you can use a half-frozen banana to soften the flavor and prevent the smoothie from having a lot of banana flavor.

Freeze the fruits in advance so that they are ready when you need them. 

If you love less creamy smoothies, add more water and more fresh pineapple.
Final Thought
Pineapple smoothie for weight loss has various advantages in addition to helping you shed off the unwanted pounds if it replaces unhealthy snacks or breakfast. It is recommended that you stick to 100% pure varieties of pineapple juices and smoothies because they do not have added sugars and other unhealthy, artificial substances. You must consult your doctor and dietician before trying this weight loss diet because the side effects may vary from one person to another.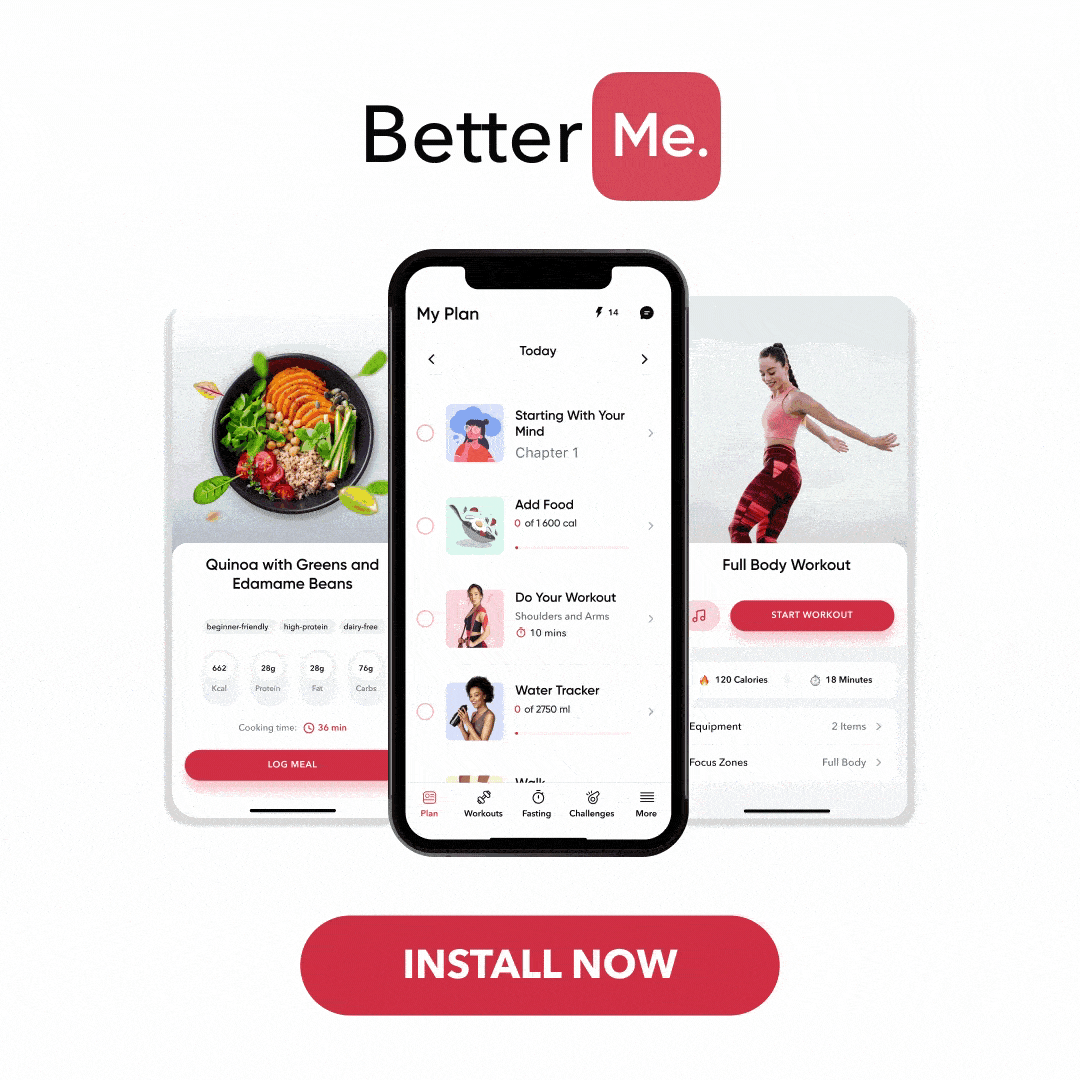 DISCLAIMER:
This article is intended for general informational purposes only and does not address individual circumstances. It is not a substitute for professional advice or help and should not be relied on to make decisions of any kind. Any action you take upon the information presented in this article is strictly at your own risk and responsibility!
SOURCES: