My attitude to diets needs some work. Generally, I'm against them because my teenage years were full of harsh fad diets and lots of stress because of them.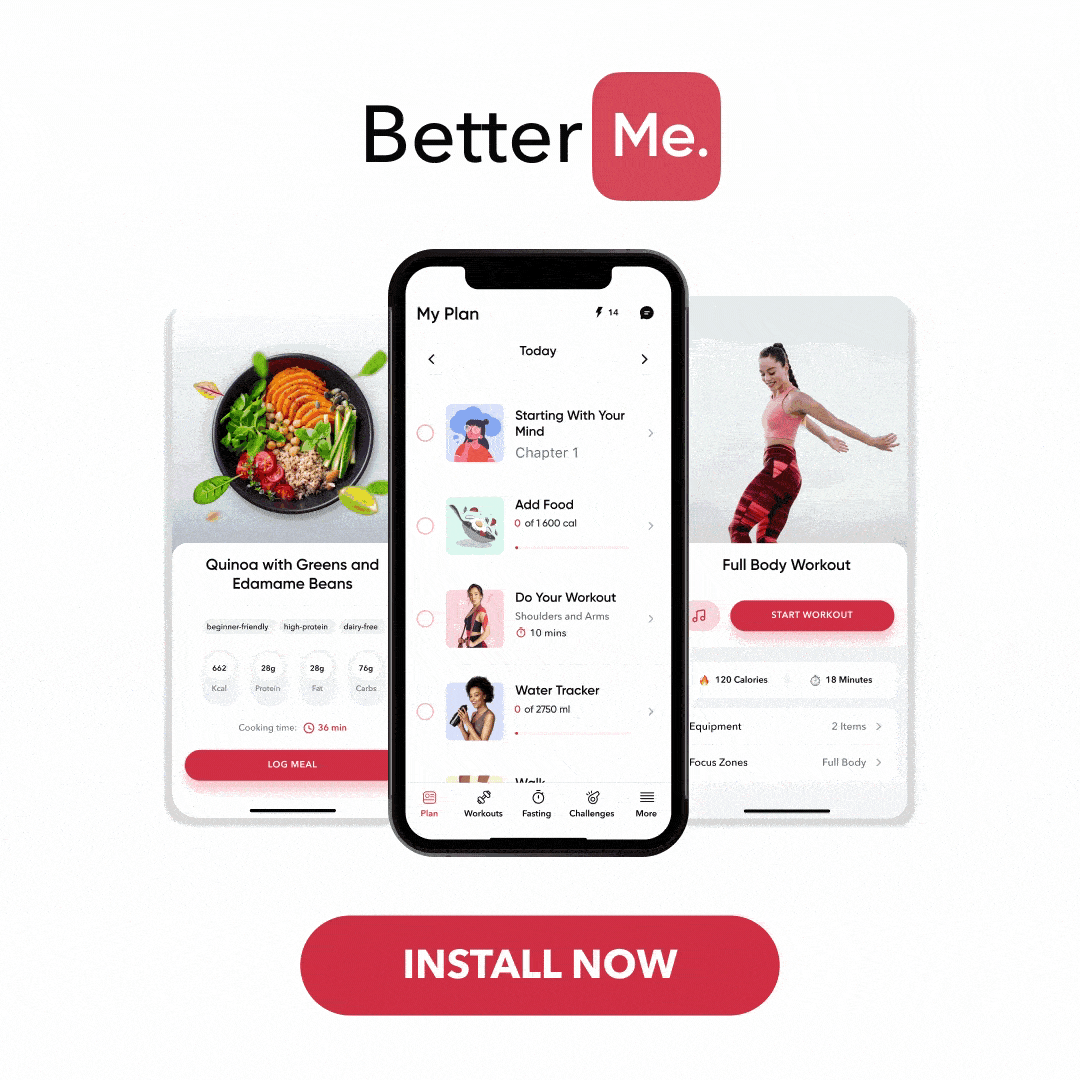 Surprise! Today I'm overviewing a well-known South Beach Diet, meals it contains, creative recipes, research, and overall pros and cons.
After all, if you're a healthy person and you give your body plenty of time to get used to a diet and to get out of it, that's OK. There's one thing though that I would add – after having a restrictive diet, you should still commit to proper, balanced eating habits. This is because coming back from a month of a low-carb diet and then eating 10 chocolate bars a day 'because you deserve it' won't help.
Your weight will likely come back, your mental health will start its crazy rides up and down the emotional rollercoaster, and don't make me get started on your skin condition after that.
OK, after a slightly emotional disclaimer, let's find out more about the South Beach Diet meal plan.
We'll overview:
The basics of the diet

How it works

Phases (there are 3, which I love)

Pros and cons

Sample menus

Best meal ideas
There will also be a bonus FAQ section, so keep reading!
South Beach Diet Basics
The term 'South Beach Diet meals' has been with us for over two decades. It was created in the 1990s by Dr. Arthur Agatston. Initially, it was a diet heavily limiting saturated fats and focusing on lean proteins with low GI (glycaemic index) carbs. GI is a measure showing how much the food will affect your blood sugar levels (11).
In 2019, it was updated (or should I say upgraded) to a keto-friendly diet. It involves meals low in carbohydrates and high in proteins with healthy fats. It's wise to mention that this isn't a classic keto diet since the main point of it isn't ketosis (the usage of fats instead of carbs for energy).
The main purpose of South Beach Diet meals is to achieve and maintain a healthy weight and improve your overall condition by changing your dietary habits to keto-friendly one (7, 8). This is intended to promote heart health (one of the major initial purposes since Dr. Agatston is a cardiologist), help you achieve non-hunger weight loss, and educate you on nutrition.
Read More: No Carb No Sugar Diet Meal Plan: Is It Healthy For Weight Loss?
How Does The South Beach Diet Work?
The diet involves only complex carbs – whole grains, legumes, beans, etc. in limited amounts. Based on a typical 2,000-calorie per day meal plan, carbs should only make up not more than 30% of calories in the final phase, which is aimed at weight maintenance. The first two phases are more restrictive than this
It also educates on the quality and types of fats, encouraging you to consume more healthy monounsaturated ones.
Also, there are highlights on the importance of vegetables, fruits, and whole grains as great sources of fiber, vitamins, and minerals.
Exercise is an important part of the newly updated South Beach lifestyle as it is an important factor in your health.
Knowing this, what foods are allowed on the South Beach Diet? It really depends on the phase, which there are 3: two for weight loss and one for maintenance.
Phase 1 In Detail
Lasts 14 days

Aimed at rapid weight loss and blood sugar decrease, hunger stabilization (

8

), and craving reduction

Is the strictest

Weight loss estimates range from 8 to 13 pounds (3.5-6 kg)

3 meals and 2 snacks are allowed
What Food Is Allowed?
Lean protein

– lean pork, beef, veal, lamb, game, chicken without skin, turkey breast, fish and shellfish, eggs, soy-based substituted, low-fat cheeses, cottage cheese, plain Greek yogurt, low-fat milk, and vegan alternatives.

Non-starchy veggies

– everything BUT corn, carrots, beets, yams, white potatoes, peas, etc.

Legumes

– all beans, lentils, peas, hummus, seeds, nuts.

Oils and fats

– better monounsaturated: olive, avocado, macadamia, flaxseed, peanut, etc.

Drinks –

coffee, tea, sugar-free drinks, veggie juices, plant milk, etc.

Light sauces, broths.
You can also have sweet treats in 100-calorie portions (1 per day), low-fat mayo, dressings with little to no sugar.
IMPORTANT: The guidelines may differ. These are from the Supercharged book.
What Foods Are Avoided In The South Beach Diet Phase 1?
As this is the most restrictive phase, a lot of foods are off the limits.
South Beach Diet Phase 1 meals should NOT include:
Fatty meats

Butter

Whole milk

Grains

Alcohol

Starchy vegetables

Butter

Fruits
If you wish to cinch your waist, tone up your bat wings, blast away the muffin top – our fitness app was created to cater to all your needs! BetterMe won't give excess weight a chance!
Phase 2 In Detail
From Day 15, it's the second phase of the diet which can last as long as you need it to achieve your goal weight. It's less restrictive and will feel like heaven after Phase 1. This meal plan allows for 1-2 pounds of lost weight a week (0.5-1 kg), which is considered healthy and sustainable.
Foods To Eat
Phase 1 foods
Fruits

– 1-3 servings a day, starting with 1 for the first 2 weeks

Whole grains

– 1-4 servings or↓

Starchy veggies

– 1-4 servings

Alcohol

– if you want, an occasional light beer or a glass of dry wine is OK
Foods To Avoid
Fatty meats and poultry

Fruit juices

Honey, syrups

Dates, pineapple, raisins, figs

Heavy alcohol

White potatoes

Whole milk

Butter
Phase 3 In Detail
Go to Phase 3 as soon as you achieve your goal weight. It's a maintenance phase that may last for all your life if you want. Balance it out with your nutritionist to cater to your needs, and you're all set!
You're also encouraged to engage in physical activity throughout all the phases to tone your body.
Foods To Avoid
Same as Phase 2, but an occasional treat is OK.
Read More: No Processed Food Diet Menu, Tips, And Everything Else You Need To Know
Benefits And Downsides Of The South Beach Diet Meals
The Benefits
There are plenty of perks to the South Beach Diet:
Weight loss.
Low-carb diets tend to work better in terms of fat loss than low-fat diets (

3

,

9

). This particular diet allows for slow yet consistent weight loss during Phases 2-3. Losing too much weight quickly means you're losing water and muscle, not fat. 

Appetite decrease.


This diet is high in proteins and fats that are known for bringing a longer feeling of fullness (

5

,

6

).

Nutritious meals.


South Beach Diet meals are highly nutritious due to a generous amount of healthy fats and veggies.

Health benefits.


Potential health benefits include heart disease and diabetes prevention, blood cholesterol control, etc.
There was a study in 2007 involving overweight and obese people with metabolic syndrome who followed the South Beach Diet. They lost, on average, 11 pounds over 12 weeks (1).
Considering this we can conclude that the diet can work. But there are drawbacks as well.
The Downsides
Why it may not be the best for some people:
Too restrictive.


The first phase is pretty brutal, although you can take a week to prepare and remove the taboo foods one by one. Although the diet allows lots of protein and fats, carbs are usually what people crave during any diet. This may be difficult for at least the first week.



Oils allowed.


Soybean and safflower oils are allowed in the diet, which are rich in the omega-6 fatty acids we often get plenty of every day (

10

). A high ratio of omega-6 to omega-3 fats may lead to health problems due to increased inflammation and weight gain (

4

,

2

). You can adjust this ratio by including less of these oils and more olive oil, avocado, flaxseed, walnuts, and fish.

Ketosis side effects.


If your body enters ketosis, you may experience some side effects such as brain fog, nausea and fatigue. They are temporary, but can still be tough to deal with.
More studies are needed on this specific diet, especially the updated version, as a complex to find out other benefits and drawbacks and conclude if it's 100% safe in the long run.
BetterMe is your fast-track ticket to a long-lasting weight loss! Tailor your fitness journey and maximize your results with just a couple of swipes!
South Beach Diet Meal Plan: Sample Menus For Each Phase
Phase 1 Sample Menu
South Beach Diet recipes are plenty. Here, you'll find samples so that you understand what a day in every phase looks like:
Breakfast

– a 2-3-egg omelet with peppers or kale, mozzarella cheese, and Canadian bacon (optional) fried in olive oil

Snack

– sliced bell pepper and some string cheese (1 oz or 28 g)

Lunch

– a chicken salad with vinaigrette from tomatoes, broccoli, and lettuce

Snack

– 2 tsp peanut butter with sliced celery

Dinner

– Grilled salmon with eggplant and greens
Phase 2 Sample Menu
Breakfast

– a 2-egg omelet with cheese, turkey or chicken sausage, and greens

Snack

– ¼ cup hummus with cucumber sticks

Lunch

– a can of tuna with a salad from an onion, celery, tomatoes, and lettuce; low-fat mayo; whole-wheat bread (1 slice); non-sugar jello

Snack

– cherry tomatoes and cottage cheese

Dinner

– chicken breast with tomatoes and mozzarella cheese
Among all healthy dinner ideas for weight loss, the ones you can find in South Beach Diet are some of the most balanced.
Phase 3 Sample Menu
Breakfast

– ½ cup of cereal, 2 veggie quiches; an orange or another fruit; tea or coffee with low-fat milk

Lunch – a sandwich with lean roast beef, veggies, and mustard; a veggie salad with a light dressing
Dinner

– grilled salmon with asparagus and salsa; a veggie salad with olive oil or low to non-sugar dressing

Dessert

– berries and sliced peach or nectarines with vanilla yogurt
The first two weeks of the South Beach Diet menu are pretty difficult, but during this phase, take it easy on yourself and allow treats when you really want them.
South Beach Diet FAQ
Here are some additional questions I've seen people asking about the diet. 
Are South Beach Diet Meals Frozen?
Some companies offer frozen meal delivery according to the South Beach Diet. For busy people who don't have enough time to cook, this may be a good idea. However, preparing your meals yourself is more reliable since you will know exactly what you put in there and how much.
Who Is This Diet For?
If you're looking to lose weight and try to maintain it, this may be the right choice. It's also not a bad choice if you:
Want to change your eating habits

Want to remove refined carbs from your diet

Are healthy physically and mentally
IMPORTANT: Any diet puts your body through stress, so make sure that you enjoy it. Also, visit your doctor or consult with your dietitian before starting this journey if you have any health concerns.
Is The South Beach Diet Safe And Sustainable?
Well, it allows some processed veggie oils, which may be less than ideal for your health. But if you choose avocado oil or extra virgin olive oil, this downside can be eliminated.
Overall, the South Beach Diet meals include lots of vegetables, healthy fats, fiber, and high-quality proteins. So yes, it's pretty sustainable and safe.
What Do You Eat For Breakfast On The South Beach Diet?
Omelet with veggies is perfect! If you're a vegan, consider a tofu omelet instead of using eggs. In phases 2 and 3, oatmeal is another great option.
Do You Recommend The Diet?
Let this be the summary of the article.
I'd give it a 4 out of 5 for the meal choice and no redundant calorie counting that may drive a person crazy. It's not bad, but I'm an advocate of balanced eating, which is a lifelong commitment. You start listening to your body and know what it needs and how much.
After some time, it becomes not a diet but a lifestyle, which brings long-lasting results. 
However, if you really need to lose weight fast without too many restrictions, the South Beach Diet should be on your list. It gives you time to get out of the restrictions little by little to avoid stressing out your body, which is a huge advantage.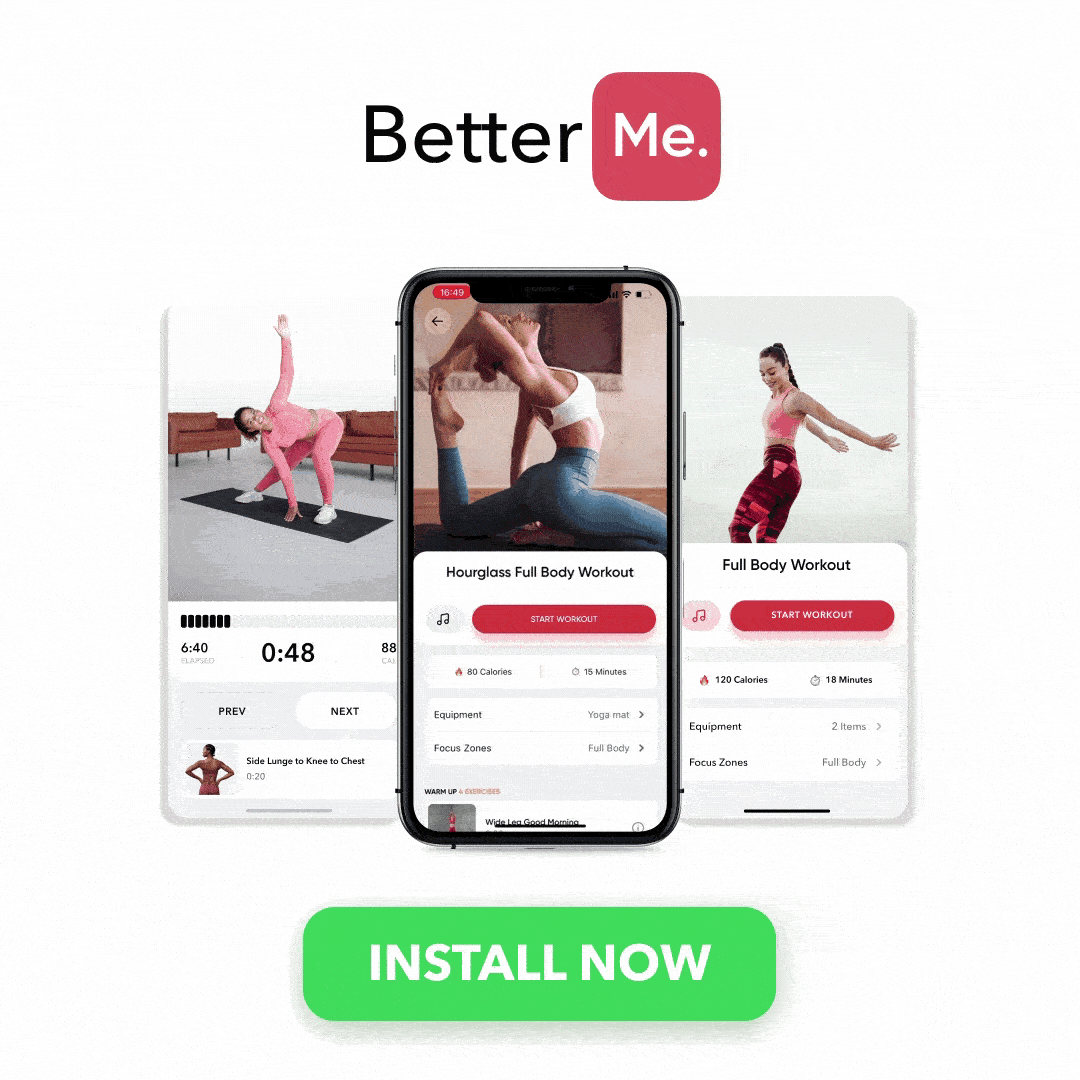 DISCLAIMER:
This article is intended for general informational purposes only and does not address individual circumstances. It is not a substitute for professional advice or help and should not be relied on to make decisions of any kind. Any action you take upon the information presented in this article is strictly at your own risk and responsibility!