Is a Mediterranean diet 30-day meal plan, 1500 calorie limit all you need for quick weight loss? This eating plan has long been praised for its benefits for weight loss and much more. It's no wonder more and more people are swearing by it. If you are curious if this is the eating pattern for you, read on to find out what it is, its benefits and a simple sample menu to get you started.
What Is The Mediterranean Diet?
According to the Harvard School of Public Health and the American Heart Association, a Mediterranean diet is a generic term often used to define the traditional diets of countries bordering the Mediterranean sea. Because this eating plan comes from different countries (22 in total), there is no one standard version of diet.
So how can you define this meal plan to a novice? It is quite simple actually. Also known as the MedDiet, it is an eating pattern – not a diet – that consists of mainly plant-based foods. When on a Mediterranean diet 30 day meal plan 1500 calories limit your meals will typically include
Olive oil as your main source of healthy fats

Whole grains such as brown rice, oatmeal, whole wheat products such as bread and pasta, barley, buckwheat, etc.

Plenty of varying types fruits and vegetables, lentils, legumes, nuts and seeds, herbs and spices

Moderate amounts of fish and other seafood, eggs, dairy and poultry
You will also be required to largely limit your consumption of alcohol – except red wine which is allowed in moderation with meals, ultra processed foods should be largely eliminated from the diet, and other types of animal protein especially red meat should be consumed in low to moderate amounts (17, 20).
Some extra points to note with regards to this eating plan include
Water should be your main daily beverage and while wine is allowed, the

Harvard School of Public Health

states that its consumption is limited to 1 to 2 glasses per day for men and just 1 glass for women.

When it comes to animal protein, fish and other seafood make up the largest part of your dietary needs and should be consumed at least twice a week. Poultry, eggs, and dairy products, while allowed in the diet, should be limited to a few times a week. When it comes to red meat, its consumption should be reduced to just a few times a month.

As previously stated, olive oil is the main source of healthy fats and thus will be the main star of this simple meal plan to lose weight. However, it is not the only source available for you. You can get these healthy fats from other sources such as avocados, nuts, and fatty fish.
Read More: 28-Day Mediterranean Diet Plan: Should You Give It A Try Or Not?

Is Mediterranean Diet Good For You?
When you look up the lists of the best diets today, chances are that the Mediterranean eating pattern will be high on whichever list you come across, with people claiming how good it is not only for weight loss but for your overall health. But is this a fact or is this meal plan for weight loss another trendy diet that will give you zero results?
It Is Good For Your Heart
Doing the Mediterranean diet 30 day meal plan 1500 calories challenge might end up saving or drastically improving your heart health
In 2009 the Journal of Circulation published a study showing that women who ate in line with the Mediterranean diet rules had less chances of coronary heart disease, stroke and cardiovascular disease. The study in question was done over a span of 20 years and was conducted on over 74,000 female participants (9).
In 2013, a study published in the New England Journal of Medicine was done for five years and following about 7000 men and women in Spain revealed that this meal plan may help lower the risk of heart diseases by up to 30 percent in people who have a high risk for cardiovascular disease (11).
Another study published in 2017 by the Critical Reviews in Food Science and Nutrition journal showed that adherence to this eating plan may significantly reduce risk of coronary heart disease, stroke, and myocardial infarction (aka heart attack) (1).
May Prevent Cognitive Decline Diseases
Cognitive decline illnesses are those that affect the brain due to normal aging, stress and inflammation. Research has shown that not only might this eating pattern delay the symptoms but may also improve how quickly your brain works.
In 2014, a study done on 4676 healthy middle-aged female nurses showed that a diet rich in antioxidants nutrients like fruits, vegetables, nuts, and whole grains helps combat cell stress and preserve telomere length, which is said to protect against chronic illnesses and early death (10). In 2016 a review published by the Frontiers in Nutrition journal found that this diet helps improve cognition, slow down cognitive decline and lowers the risk of Alzheimer's disease (2).
In 2017, a review of about 15 studies all following over 40,000 participants and published in the Advances in Nutrition journal revealed that a Mediterranean diet may improve delayed recall, working memory, and global cognition (16). These findings were echoed in another study by the Nutrients journal in the same year and an observational study by the European Journal of Epidemiology journal in 2018 (15, 3).

It Helps Lower The Risk Of And Manage Type 2 Diabetes
In 2011, the journal of Diabetes Care published a study showing that this eating plan seems to be effective in preventing diabetes in people with high cardiovascular risk. The study followed 418 non-diabetic participants all aged between 55 and 80 years for about 4 years. These participants were divided into groups where some ate a low-fat diet while others were assigned to a Mediterranean diet supplemented with either olive oil -a liter a week – or healthy nuts – 30 g a day.
At the end of the study, researchers found that those from the two Mediterranean diet groups were 52 percent less likely to develop type 2 diabetes (12).
In 2013, a study in The American Journal of Clinical Nutrition found that compared to other diets, this eating pattern can help improve blood sugar control which plays a major part in managing this illness (14).
If you've mustered up the courage to crush your weight loss goal, let Betterme take the sting out of this demanding process. Our app will help you restructure your habits, remold your life and crank up your fitness results!
Assists With Weight Loss And Maintenance
Studies have shown that this eating plan can help you lose weight. In a 5-year study done by The Lancet Diabetes & Endocrinology journal, researchers found that when compared to other meal plans, the Mediterranean diet without calorie restriction may help people limit weight gain, particularly in the abdominal region as they age (4).
The Mediterranean diet has also been shown to improve health in overweight and obese patients, prevent increases in weight and waist circumference in non-obese individuals, and improve metabolic syndrome, among much more benefits (8).

Sample Of A 1500-Calorie Meal Plan On A Mediterranean Diet Menu
Starting a new eating plan – whether for weight loss or better health – can be daunting especially if you do not know where to start. To make this process easier, here is a one day menu with easy Mediterranean recipes to show you what you can eat while hitting your goal of 1500 calories a day.
Meal 1 – Breakfast Sandwich
Ingredients – 4 multigrain sandwich thins, 4 teaspoons olive oil, 1/2 teaspoon dried crushed rosemary, 4 eggs, 2 cups baby spinach, 1 medium tomato, 4 tbsp reduced-fat feta cheese, 1/8 teaspoon kosher salt, ground black pepper
This makes 4 sandwiches/servings
Calories for 1 sandwich: 242. Fats: 11.7 g, Protein: 13 g, Carbs: 25 g.
Get recipe from EatingWell (7)
Meal 2 – Savory Oatmeal
Having some oats in your simple meal plan to lose weight is a fantastic idea not only because they are healthy but also because they are high in fiber which helps keep you fuller for longer preventing overeating.
Ingredients
For the oats – 1 cup old fashioned oats, 2 cups water, 1/2 tsp salt, 1/4 tsp pepper
For the Chorizo – 1/2 tbsp olive oil, 1/2 chopped onion, 2 finely chopped garlic cloves, 227 g uncooked chorizo
Sauce and Toppings – 1/3 cup roughly chopped roasted red peppers, 1 tbsp tomato paste, 1 garlic clove, 1/2 tsp smoked paprika, 1 tbsp red wine vinegar, 1/4 cup toasted almonds, 2 poached eggs, a pinch of cayenne and fresh chopped parsley
This recipe makes 4 servings
Calories for 1 serving: 415. Fats: 21.4 g, Protein: 19.7 g, Carbs: 34.3 g.
Get recipe from Destination Delish (13)
Read More: Mediterranean Diet 30-Day Meal Plan: The Beginner's Guide With Clear-Cut Answers About This Diet Plan

Meal 3 – Chicken And Zucchini Pasta
Ingredients – 2 packages zucchini spirals, 680 g boneless skinless chicken breast, 1 tsp sea salt, 1/2 tsp ground black pepper, 2 tsp oil, 4 minced garlic cloves, 2 tsp dried oregano, 2 tsp butter, 2 tsp lemon zest, 2/3 cup broth, 1/3 cup parmesan cheese, lemon slices and parsley for garnish
This makes 2 servings
Calories for 1 serving: 633. Fats: 35.9 g, Protein: 70.9 g, Carbs: 4.3 g.
Get recipe from Lexi's Clean Kitchen (6)
Meal 4 – Eggplant Pizza
2 medium-sized eggplants, 1/3 cup olive oil, 1.25 cups marinara sauce 1.5 cups shredded mozzarella cheese, 2 cups halved cherry tomatoes, 1/2 cup torn basil leaves
This makes 6 servings
Calories for 1 serving: 257. Fats: 20 g, Protein: 8 g, Carbs: 13 g
Get recipe from PureWow (18)
Reasons why BetterMe is a safe bet: a wide range of calorie-blasting workouts, finger-licking recipes, 24/7 support, challenges that'll keep you on your best game, and that just scratches the surface! Start using our app and watch the magic happen.

How Much Weight Can I Lose On 1500-Calorie Diet Plan
When it comes to losing weight, especially in the long run, there is no one answer that fits all. Factors affecting body weight and weight loss range from genetics, age, sex, medication, lifestyle, how much energy you need and much more (5, 19).
However, this does not mean that your weight is out of your control. By trying out the Mediterranean diet 30 day plan 1500 calories per day and working out for 30 minutes three to five days a week you can lose weight at a healthy pace. Remember that the CDC states that healthy and sustainable weight loss equates to losing 1 to 2 pounds (half a kg to 1 kg) a week.
The Bottom Line
A Mediterranean diet 30 day meal plan 1500 calories limit is a good eating plan for anyone who wishes to lose weight and improve their health. Before starting off on this diet plan, please make sure that these calories are not too low for you by using a calorie counter to help determine your optimal calorie deficit, or by speaking to either a nutritionist or your doctor.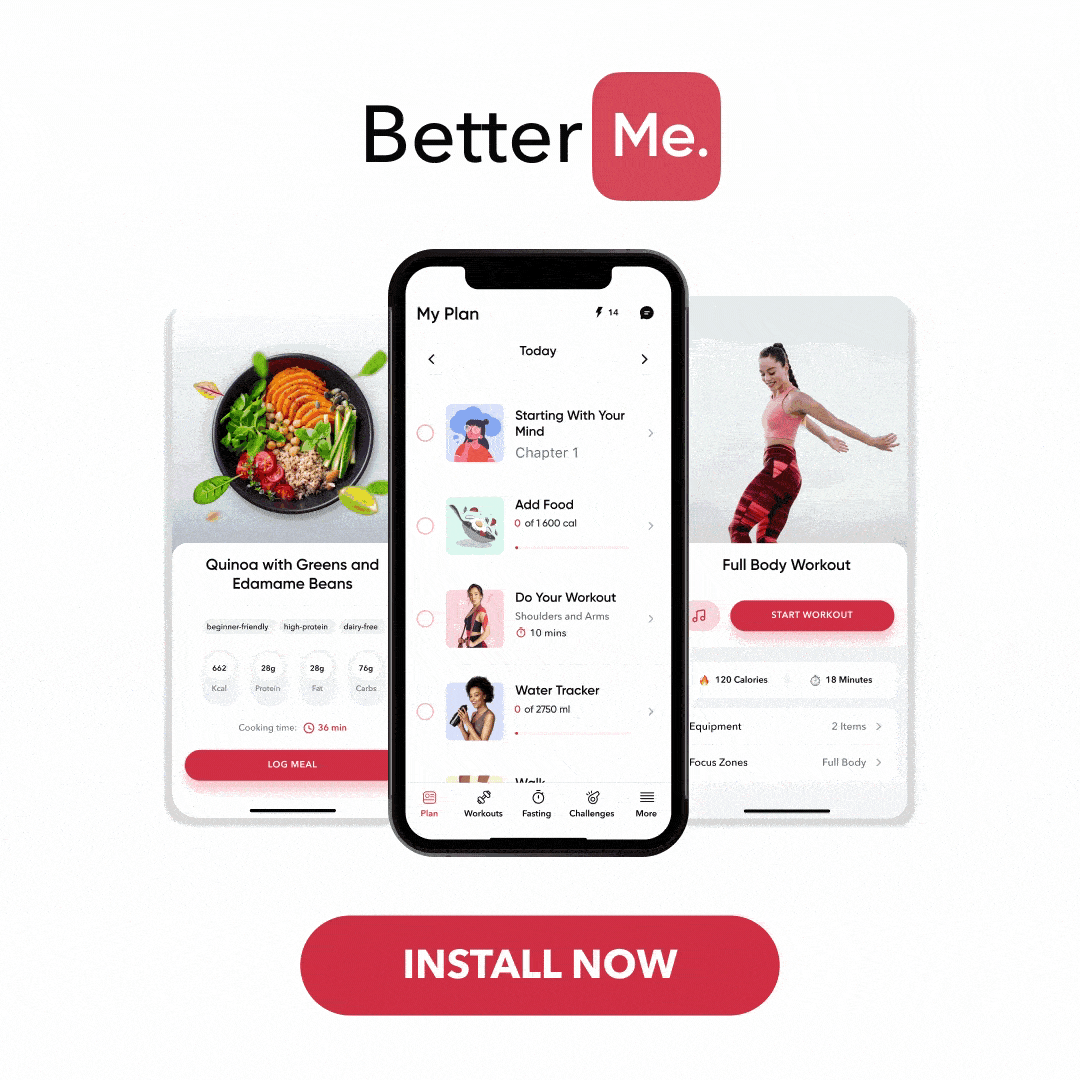 DISCLAIMER:
This article is intended for general informational purposes only and does not address individual circumstances. It is not a substitute for professional advice or help and should not be relied on to make decisions of any kind. A licensed physician should be consulted for diagnosis and treatment of any medical conditions. Any action you take upon the information presented in this article is strictly at your own risk and responsibility!
SOURCES: