You don't have to be bold to dance. Anyone can learn to dance regardless of confidence level or skill level they're at. In fact, learning to dance can help build confidence and social skills. Studies have shown that dancing has both physical and psychological benefits, such as improved balance and coordination, increased flexibility, stress relief, and a better understanding of the body. But if you're a woman who loves to dance and wants to look your best on the dance floor, then it's a good idea to own a pair of bold leopard tights. Leopard print is often associated with strength and power, making it an ideal choice for female dancers. Plus, looking good often has the ripple effect of making you feel good, too. Here are the answers to all your questions on finding the perfect pair of bold leopard tights for women who dance!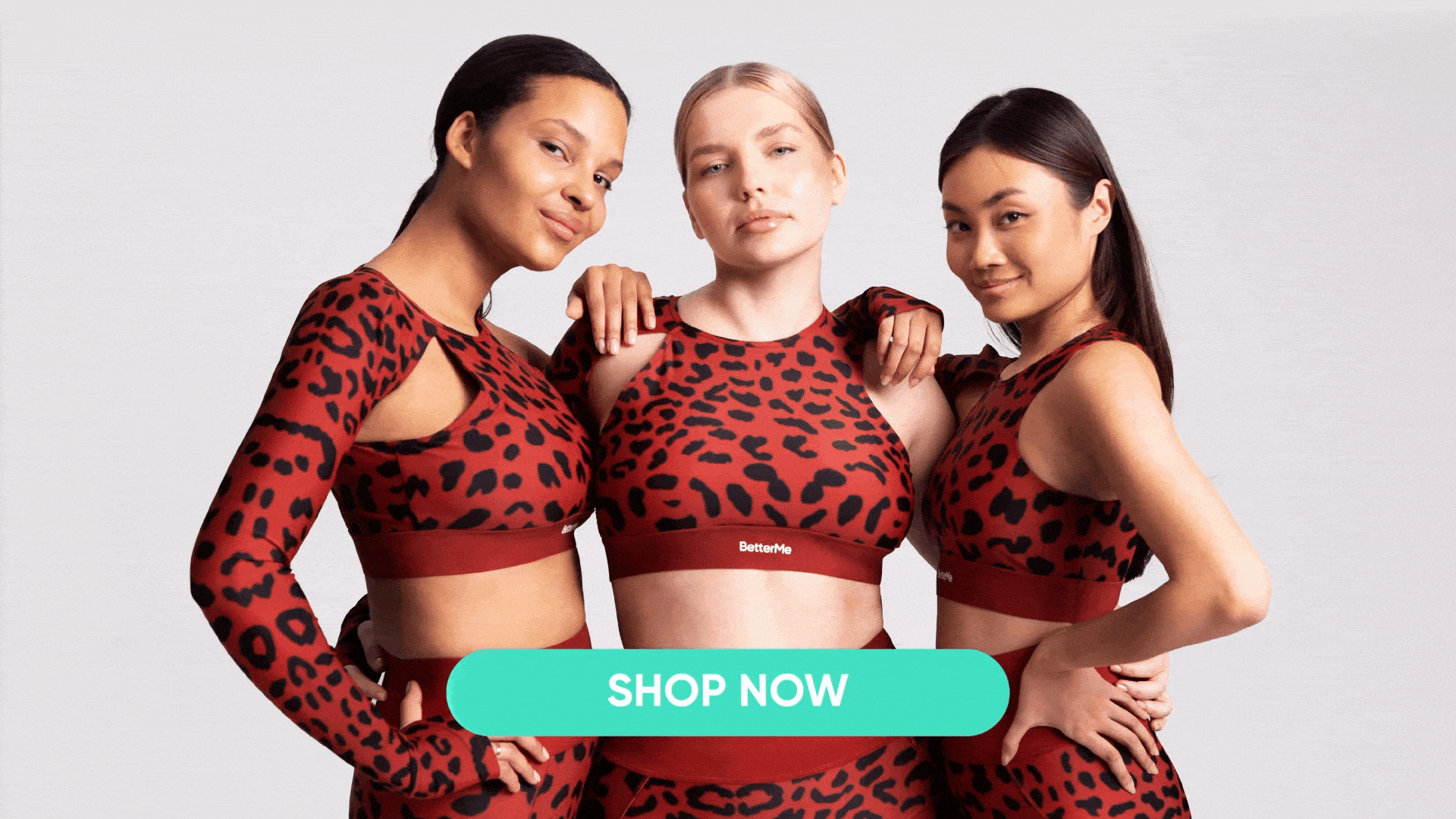 Are Bright Tights Good?
Color psychology is the study of how color affects human behavior and emotion. It examines the influence of color on individuals in terms of their attitudes, motivations, preferences, communication styles, and more.
It has been found that colors can have a strong impact on our moods, feelings, and behaviors. They evoke strong emotions that are often intertwined with a person's experiences and cultural background (1).
Bright colors can energize, stimulate creativity, and evoke strong emotions and may not be brought out with muted or neutral hues. They also have an effect on moods – bright colors are often associated with happiness, energy, and excitement, while muted or neutral colors tend to invoke feelings of calmness and relaxation.
Bright colors are also associated with action and ambition – they often remind people of their goals, which can lead to increased motivation and productivity. Red is often seen as a symbol of power and strength, while pink is associated with youth, innocence, and femininity.
Color psychology can also be used to encourage certain behaviors. For example, research on Baker-Miller pink (a light shade of pink) has found that it can reduce aggressive behavior in prisons (2). Borrowing on this, wearing a pair of pink leggings to your dance class can help you stay calm, focused, and energized.
Here's another example – red has been shown to increase heart rate, breathing rate, and blood pressure. This can lead to more aggressive actions or behaviors (think exercise, driving, or competitive sports) (4). Wearing a red outfit while engaging in these activities may help to increase performance and concentration.
Our emphasis on pink and red isn't purely coincidental—the bold leopard tights in our Dancing into Confidence Collection feature these two bright, eye-catching colors. The collection includes pink, red, and brown leopard tights in knee-slit style, perfect for making a statement on the dance floor.
Read More: BetterMe: Mental Health — A Personalized Relaxation And Reflection Guide
Are There Any Tips On Choosing Comfortable Tights?
Comfort is key when selecting a pair of leopard tights – you don't want to be uncomfortable while you're dancing! Here are a few tips for finding the perfect fit:
Get Your Size Right
Our leopard print tights come in a range of sizes from XS to XXL. We're looking out for all body types here! 
Measure around your waist and hips to ensure you get the right size. Don't automatically translate your regular pants size to tights because the fabric difference means they may fit differently.
Usually, your perfect fit should be snug but not too tight – so either your regular pants size or a size smaller. A size smaller might be most ideal since you don't want them to become loose as you move.
Choose Your Material Wisely
Fabric bears almost 80% of the responsibility when it comes to comfort and fit. Our leopard print tights are made of nylon and spandex, so they'll stretch with your movements but won't sag over time. This blend has 4-way stretch capabilities, allowing for maximum comfort and flexibility. 
In addition, you need a material with sweat-wicking properties (wicking literally means to draw away moisture) rather than one that traps moisture and makes you feel uncomfortable. Nylon-spandex blend is great for this, as it will draw away sweat from your skin and keep you feeling cool. 
Finally, a breathable fabric is also important for comfort and hygiene. This means that the fabric should let air circulate and be able to evaporate moisture quickly. Again, the nylon-spandex blend is a great choice for this. 
Check The Waistband For Comfort
The waistband is key for making sure your leopard print tights fit comfortably.  Look for a waistband that's flexible and won't cut into your skin. A thick, elastic waistband is usually best as it will stay in place as you move. High-rise styles are usually flattering and can give you extra support.
Whether you're a workout beast or just a beginner making your first foray into the world of fitness and dieting – BetterMe has a lot to offer to both newbies and experts! Install the app and experience the versatility first-hand!
Check Seams For Squat Proofing
Squat-proof leggings are crucial for any dancer. Imagine you're in the middle of a routine and suddenly your tights show too much – embarrassing! Or, if you're wearing a pair of thin tights and can see your underwear lines – not ideal. 
Seams should be flat and smooth to ensure they don't create visible lines through your clothes. Also, check the tights in different positions to make sure there is no sheerness or thinning of the fabric. 
If buying online, make sure you read reviews to ensure the tights are indeed squat proof – it'll save you time and disappointment.
Our leopard print tights are double-stitched and feature flatlock seams, so they're sure to be squat proof while keeping you comfortable and energized. The quality of the fabric and construction ensures they will last through your toughest routines. 
Other Tips For Comfort
Finally, here are a few more tips to keep in mind when selecting leopard tights: 
Look for styles that have compression details to give extra support and reduce fatigue.

Avoid baggy styles; they can create bulk that may be uncomfortable while dancing.  

Avoid styles that are too tight; they may cause leg fatigue.

Avoid styles with lots of embellishments or hardware; these can be distracting and uncomfortable. 

Make sure the tights have an adequate panel of fabric in the crotch area. 

Make sure the fabric is soft and won't irritate your skin. 

Make sure the fabric has good coverage and doesn't show too much skin (unless that's the look you're going for). 
With these tips in mind, you're sure to find the most comfortable pair of leopard tights for your dance routines.
Read More: BetterMe Shaping Shorts: Your New Secret Weapon For Confidence And Comfort
BetterMe Tights Design Is Perfect For Dance
When you picture yourself wearing a pair of bold leopard print tights in your dance class, what comes to mind? You may be wondering if the design is fashionable, and more importantly whether it will support your movements and keep up with your routine. 
You also may be worried that the fabric won't stretch enough, or worse yet, tear during a vigorous practice. That's why BetterMe Tights are the perfect choice for all your dancewear needs (3). 
BetterMe Tights have a unique blend of 80% nylon and 20% spandex that creates a soft, comfortable fit. This blend ensures that your tights will be able to stretch and move with you while also providing superior strength, making it much less likely that they'll tear or break. 
The tights' flexibility makes them suitable for all types of exercises, so no matter what the routine or style of dance you're doing, you can be sure that your tights will stay put. 
The design of BetterMe Tights also speaks to the fashionista in you. The leopard print tights come in a variety of colors, from classic brown to vibrant red and pink. The sleek fabric shines on stage or in the studio and looks great when paired with your favorite dance top. 
The high-waist waistband and knee slits flatter every figure, giving an extra boost of confidence to help you get through even the most challenging routines. 
Buttery soft fabric, unbeatable strength and fashionable design make BetterMe Tights a true essential for every dancer's wardrobe. The affirmation tags on the waistband add a thoughtful touch and are sure to remind you of your commitment to dance whenever you're wearing them. 
BetterMe Tights: Choose Bold And Extravagant
BetterMe Tights are designed for comfort and style, but most importantly for performance. Whether you're doing a sassy hip-hop routine or an intense ballet class, these tights have you covered. With the perfect combination of stretch and strength, you can feel confident that your tights will keep up with whatever moves you throw at them.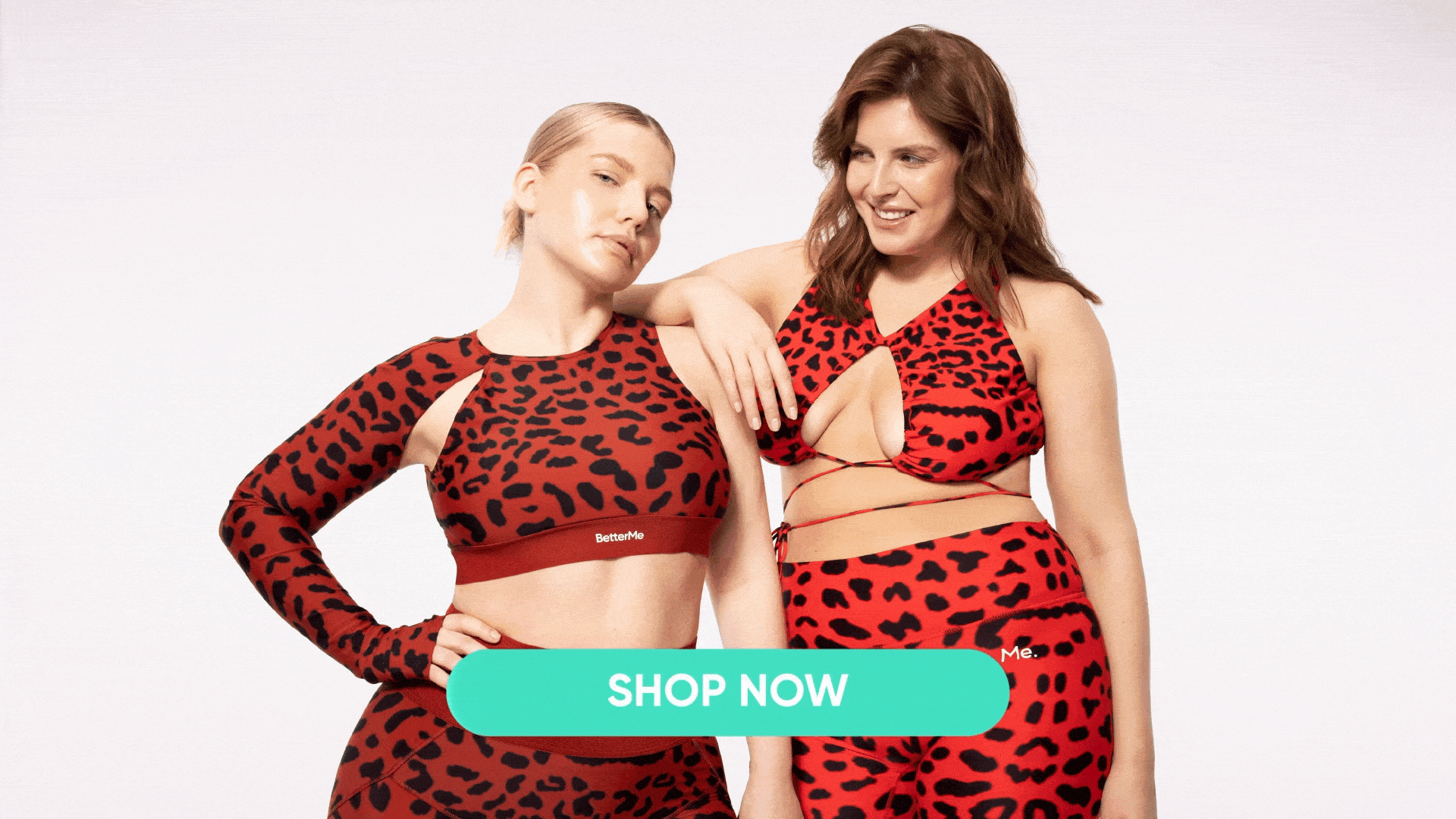 DISCLAIMER:
This article is intended for general informational purposes only and does not address individual circumstances. It is not a substitute for professional advice or help and should not be relied on to make decisions of any kind. Any action you take upon the information presented in this article is strictly at your own risk and responsibility!