Do you feel confused and overwhelmed when looking for a keto-friendly diet? If you answered yes, have no fear! Keto bread is here to fill the gap in your diet. If you were searching for a grain-free recipe, nutrition facts, or simply wanted to know what keto bread is – you have landed at the right place. In this post, we cover everything you must know to make an informed decision. We also provide some delicious keto bread recipes to help you meet your fitness goals without hassle. So, are you ready to dive in? Let's begin!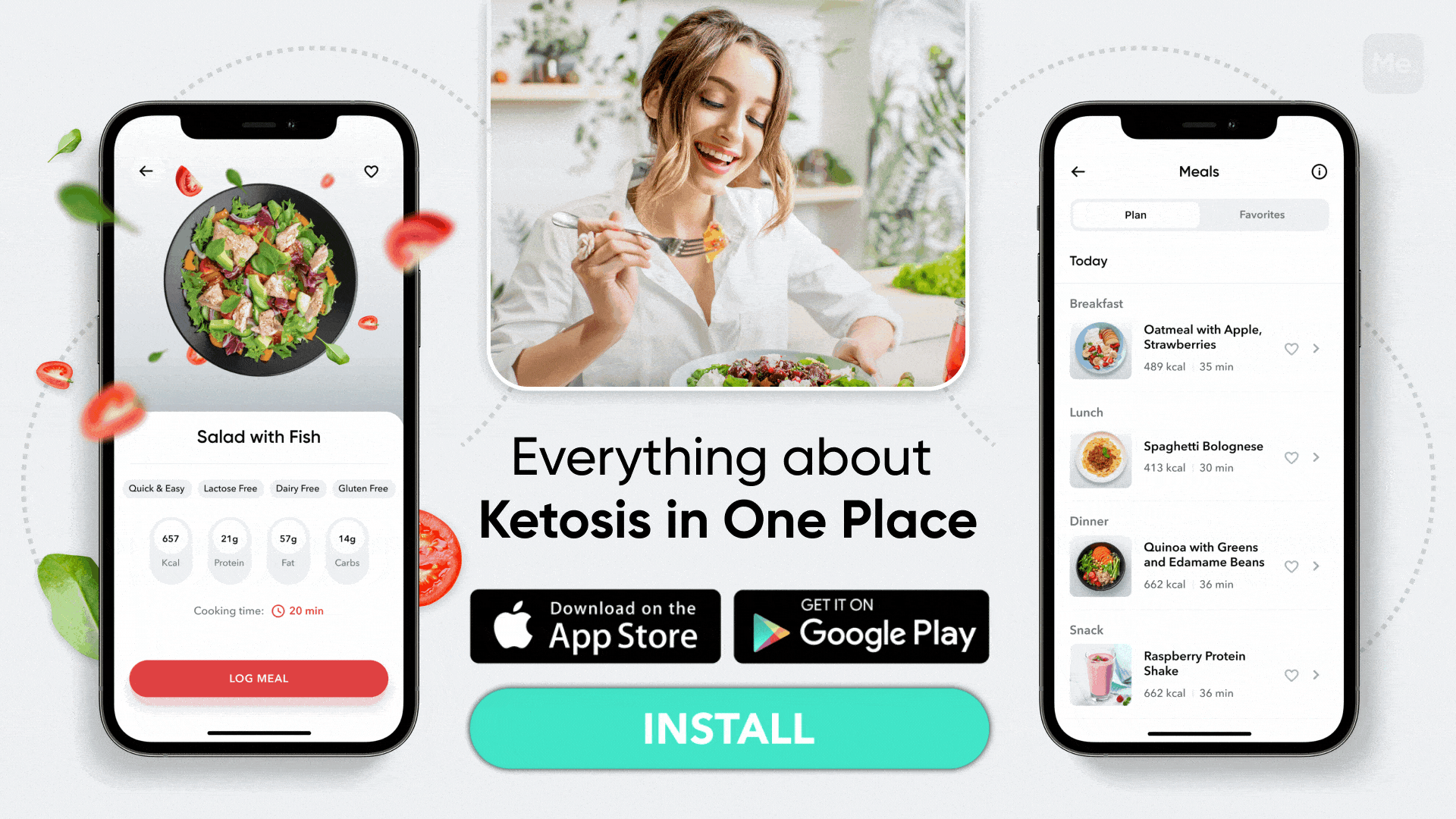 What Is Keto Bread?
A keto diet is about restricting carbs and increasing the intake of healthy fats. This diet aims to pull the body's metabolism into ketosis, which means it burns fat instead of glucose (1). This is based on the fact that glucose is not readily available in the absence of carbs.
But there is a catch. Sandwiches aren't available without carbs, either. And this is what the keto diet followers miss the most. Luckily, innovative food lovers following the keto diet have figured out a solution –keto bread.
Now, you don't have to miss out on the sandwich experience because you are following a low-carb diet. Instead, you can save money and enjoy fresh keto bread made of almond flour. It is much healthier than traditional white or wheat flour varieties that contain gluten which lead to weight gains and digestive issues when consumed in excess.
The texture of this bread is soft, and it is super-fluffy in the middle. It has a lovely tender crumb, and the slices toast beautifully. Also, there is no almond flavor, as some may presume.
How To Make Keto Bread?
Although many home grocery stores are now stocking keto bread, homemade alternatives are always the best option. They are cheaper and could last you a week.
Keto Bread (No Yeast)
Preparing Time: 5 minutes, Cooking Time: 40 minutes, Servings: 12 slices, Calories: 177 kCal
To make keto-friendly bread, you will need a handful of simple ingredients.
Ingredients:
2 cups of almond flour – You may want to use blanched almond flour instead of an almond meal. The latter may yield a dense and heavy loaf that isn't as delicious.

½ teaspoon salt – The load will turn out too bland if you don't add salt.

1 tablespoon baking powder – This leavening agent adds fluffiness to the bread.

4 large eggs – You must arrange eggs at room temperature beforehand.

3 tablespoon ground flaxseed – This will bring texture to the loaf and helps it to bind together.

½ cup butter – Arrange some unsalted and melted butter.

½ cup water
Instructions:
Whisk the almond flour, salt, and baking powder in a small bowl.

Add eggs, melted butter, ground flaxseed, and water in a mixing bowl.

Beat everything together until it creates a frothy mixture and bubbles are formed.

Slowly add the dry ingredients and mix well until it is entirely combined

Now, transfer the batter to an oil-greased 8×4-inch loaf pan

Bake for 40 – 45 minutes

Allow the bread to cool down completely
Recipe Tips And Tricks:
Do not use a pan that is bigger than 8 x 4 inches. Otherwise, your bread will lack the rise and fail to make a dome shape.

There should be 1-2 inches of parchment paper hanging at the sides of the loaf pan. This will help remove the bread from the pan easily.

The model of the oven may differ. Ideally, you should check after 35 minutes. Allow it to stay in the oven for 45 minutes if it is not ready in 35.
This recipe is the courtesy of thebigmansworld.com
Read More: 15 Keto Diet Hacks That Make Keto More Sustainable
Low-Carb Keto Banana Bread
Gluten-free and grain-free keto banana bread makes a perfect breakfast or afternoon snack. It contains only 4.4 g carb per slice and allows you to enjoy a sweet treat without the guilt.
Bananas can be your best friend if you want a sweet treat without the sugar spike. With careful preparation, this delicious fruit will let you indulge in its wonderful flavor while maintaining steady blood sugar levels.
Let's call this a sugar-free banana bread because we will use erythritol instead of added sugar, honey, or maple syrup.
Prep time: 5 minutes, Cooking time: 40 minutes, Servings: 8, Calories: 205 kCal
Ingredients:
1 ½ cups or 150 grams of almond flour or ground almonds

3 large eggs

½ cup or 120 grams of mashed banana (2 small or 1 large and ripe)

2 tablespoons of melted butter

¼ cup/50g granulated erythritol

1 teaspoon baking powder

1 teaspoon cinnamon

¼ cup/30 grams of crushed walnuts
Instructions:
Preheat the oven to 180 Celsius/356 Fahrenheit.

Use an electric mixer to beat the eggs with melted butter and mashed banana until it has a smooth consistency.

Mix dry ingredients in another bowl. This will contain erythritol, almond flour, cinnamon, and baking powder. Add them to the bowl with the banana/butter/egg mixture and blend until it combines.

At last, stir the crushed walnuts and keep some for sprinkling later.

Line a small loaf tin (7×3.5 inch) with parchment paper and pour the dough. Now sprinkle the leftover walnuts on top.

Bake it for 40 minutes or until a knife (when inserted) comes out clean. Check the mixture after 30 minutes. If the top layer is brown enough, place aluminum foil on it, so it doesn't burn.

Leave the bread to cool before you slice and serve.
Recipe Tips And Variations:
If you don't have walnuts, you can use hazelnuts or pecans in this recipe. You can also add sugar-free chocolate chips instead of nuts.

Using a 7.5 x 3-inch loaf tin is recommended for this recipe because it is the perfect size for nutrients dense, and the servings should be smaller.

You can double this recipe if you have full-size bread. But then you should extend the baking period to 1 hour.

Replace butter with coconut oil if you want to make this recipe dairy-free.

Also, consider adding a pinch of salt or vanilla extract to enhance its flavor.
This recipe is the courtesy of sugarfreelondoner.com
BetterMe app will kick you out of the mental funk, shake off your extra weight, rid you off your energy-zapping habits, and help you sculpt the body of your dreams. Intrigued? Hurry up and change your life for the better!
Keto Zucchini Bread
Craving something sweet but don't want to give up your low-carb or keto diet? This moist and delicious zucchini bread made with almond flour is the perfect solution.
Make it savory, and add a pinch of sweetness by adding walnuts, blueberries, or chocolate chips for extra crunch – all while sticking to your healthy lifestyle. Using a single versatile vegetable can transform any meal into an exciting dish.
This particular kitchen staple has enough possibilities that it is a must to have one in your fridge at all times.
Preparing time: 10 minutes Cooking time: 1-hour Servings: 12 slices  Calories: 166 kCal
Ingredients:
2 cups of almond flour

½ teaspoon ground cinnamon

½ teaspoon Kosher salt

½ cup granular sweetener

2 large, beaten eggs

1 teaspoon baking soda

¼ cup of melted butter

1 ½ cups of grated zucchini with peel
Instructions:
Preheat the oven to 350 Fahrenheit. Grease the 9×5 loaf pan with butter.

Combine the cinnamon, almond flour, salt, and baking soda in a large bowl.

Wrap the grated zucchini in a towel and squeeze as much liquid as possible. Discard this liquid and add zucchini to the dry ingredients.

Then add eggs and melted butter.

Pour the batter into a greased loaf pan and bake in the 350 Fahrenheit oven for 60 minutes.

Let the bread cool before you slice it.
Recipe Tips And Variations:
You can add blueberries or sugar-free chocolate chips to add some extra sweetness.

Measure ½ cup of walnuts or chocolate chips and fold them into the batter before baking.

If you want savory keto zucchini bread, skip cinnamon and sweetener.
This recipe is the courtesy of jenniferbanz.com
Where To Buy Keto Bread?
Eating keto-friendly dishes can be tricky, as sometimes popular food items like bread are unsuitable and are hard to find.
When finding the best keto bread, Amazon and mainstream grocery stores have great low-carb options. However, they do come with a word of warning. It is essential to check the label carefully to make sure that the bread is truly keto-friendly.
Searching the local bakeries near you could be your best bet. There has been an explosion of local bakers offering low-carb products in recent years, so it is worth investigating further if this option is available in your area. Always keep an eye on serving size details when buying store-bought bread, as these can sometimes trick even eagle-eyed shoppers.
If you are serious about getting the best keto bread possible, homemade options prevail in terms of taste and health benefits.
Read More: Low-Carb Zucchini Fries – The Best Keto Recipe To Satisfy Your Taste Buds
What Is Keto Bread Made Of?
Keto bread is a tasty alternative to traditional carb-filled loaves.
This low-carb bread is composed of ingredients that limit the number of carbohydrates per slice. Instead of heavy whole grains, keto bread has almond flour, coconut flour, psyllium husk, cream cheese, and eggs. These are all much lower in carbs than regular grains.
As a great addition to any keto lifestyle, keto bread has many delicious options, such as keto bagels, rolls and buns, and classic loaves. With keto bread, you don't have to skip out on your favorite restaurant sandwich or toast for breakfast because there is always a low-carb alternative.
Keto-Friendly Flours – Pros And Cons
Pros: Coconut flour is becoming a kitchen staple among those who prefer to follow a low-carb diet. While its uses in bread, cakes, and other recipes are widely known, not many are aware of the moist consistency that coconut flour can offer.
Cons: It is a zero-carb flour that isn't moist. It draws moisture from other ingredients and consistency from water and eggs.
Pros: You can use almond flour in various dishes. It lasts up to seven months if stored in an airtight container inside the fridge.
Cons: It is a little more expensive than other flour alternatives.
Pros: This contains 14g of fat, 6g of protein, 3g of fiber, and just 3 net carbs per quarter-cup. It is super easy to get ground almonds. You just need some almonds and a good blender.
Cons: The texture is coarser than an almond meal because almonds are ground with peel.
Pros: Flaxseed has high nutritional value and contains all the essential fatty acids. Only two tablespoons of flax meal contain 4g fiber,  72 calories, 1g of carbs and 3g of protein.
Cons: The seeds are prone to oxidation. It could break down the fatty acids and release free radicals instead of key nutrients.
Pros: Studies have shown that consuming psyllium can help support and maintain your gut health — making this plant-based food an excellent choice for those looking to improve their overall well-being (4). Additionally, since psyllium has virtually no carbs in its flour form, folks on keto diets don't need to worry about spiking their sugar levels when using some as an egg substitute.
Cons: Always ensure that it is diluted and not consumed raw, as that could cause choking.
Lean and toned up body isn't just a far-fetched fantasy. Check out the BetterMe app and watch it propel your weight loss journey into high gear!
How Many Carbs Are In Keto Bread?
Keto bread is becoming increasingly popular as a way to reduce your carbohydrate intake (2). Unlike traditionally-made bread, which relies on grains and starches for its fluffy texture, keto recipes substitute these ingredients with low-carb options such as eggs or almond flour.
When planning meals, you must be mindful of your daily macronutrient goals. The number of carbs in each loaf may vary, so it is essential to check nutritional information before baking some deliciousness.
A good keto bread should contain fewer than 3 grams of carbs per slice. The type of flour you are using may change its carb value, but it remains a healthier option than wheat bread.
Contrary to traditional wheat bread, low-carb versions have unique combinations of ingredients that make their flavor and texture naturally distinct. Since this type of bread doesn't form a significant part of our diet, it won't take long for you to get accustomed to different tastes.
How Can I Store Keto Bread?
Success is often measured by how well you plan on your keto diet. Aptly storing keto-friendly meals should ensure your hard work doesn't go to waste.
Once you have cooked the keto bread, you will likely run out soon as keeping your hands off this scrumptious loaf will be hard. If you wish to keep it fresh for later you can easily refrigerate the leftovers.
It can stay fresh in the refrigerator for up to 5 days or frozen for 3 months. Make sure to wrap and store the loaf appropriately so you don't miss out on its flavor. You can keep the loaf in a Tupperware container or a Ziploc bag.
Don't slice the whole bread if you plan to store some of it in the fridge.
How Do I Get Rid Of The Eggy Flavor?
Some people may notice a mild eggy taste in this bread. This could be a turn-off for some, while others might love it. If you despise this taste, here are a few ways to eliminate it:
Yeast: Adding a tablespoon of yeast to the recipe can bring a traditional bread flavor. The yeast will not cause the bread to rise as you won't add sugar or gluten. Yet the flavor will remain intact.
Stevia: Adding some drops of stevia in this recipe is one of the best ways to remove the eggy flavor. Ensure you don't go overboard with stevia, as that might bring a sweet flavor to the loaf.
Butter: This, again, is one of the highly recommended ways to get rid of the eggy flavor. Simply add butter or coconut slices to the bread, and you will feel like you are consuming traditional bread.
Is Keto Bread Good For Weight Loss?
Keto bread may help you to lose weight within days or months. The loaf has low carbs, so it speeds up the weight reduction process (3).
The low carb content in the bread may force the body to use stored fats in cells for metabolic energy consumption. This impact triggers weight loss (3). The high amount of nutrients in the bread with zero sugar and fats catalyze ketosis in the body. This makes keto bread effective for fat loss.
Homemade keto bread may work best for weight loss. But if you are buying store-made bread, don't forget to check its nutritional value. This is because the quality of ingredients is just as important as any other food.
Considering how most of us eat highly processed foods with artificial sweeteners, the keto diet is one of the top-notch ways to alleviate its impact. This means it may help to overcome conditions like anxiety, depression, chronic inflammation, allergies, and asthma (4).
The Bottom Line
Keto bread is quickly becoming a household staple because it provides health benefits. This low-carb bread is made entirely from almond flour and is packed with essential nutrients, allowing those on the keto diet to enjoy the taste of traditional bread without compromising their dietary goals.
This type of bread also helps to deal with stomach problems, promote healthy weight loss, minimize anxiety levels, and more. With this convenient and tempting option, individuals can now indulge in one of life's simple pleasures without worrying about unhealthy consequences.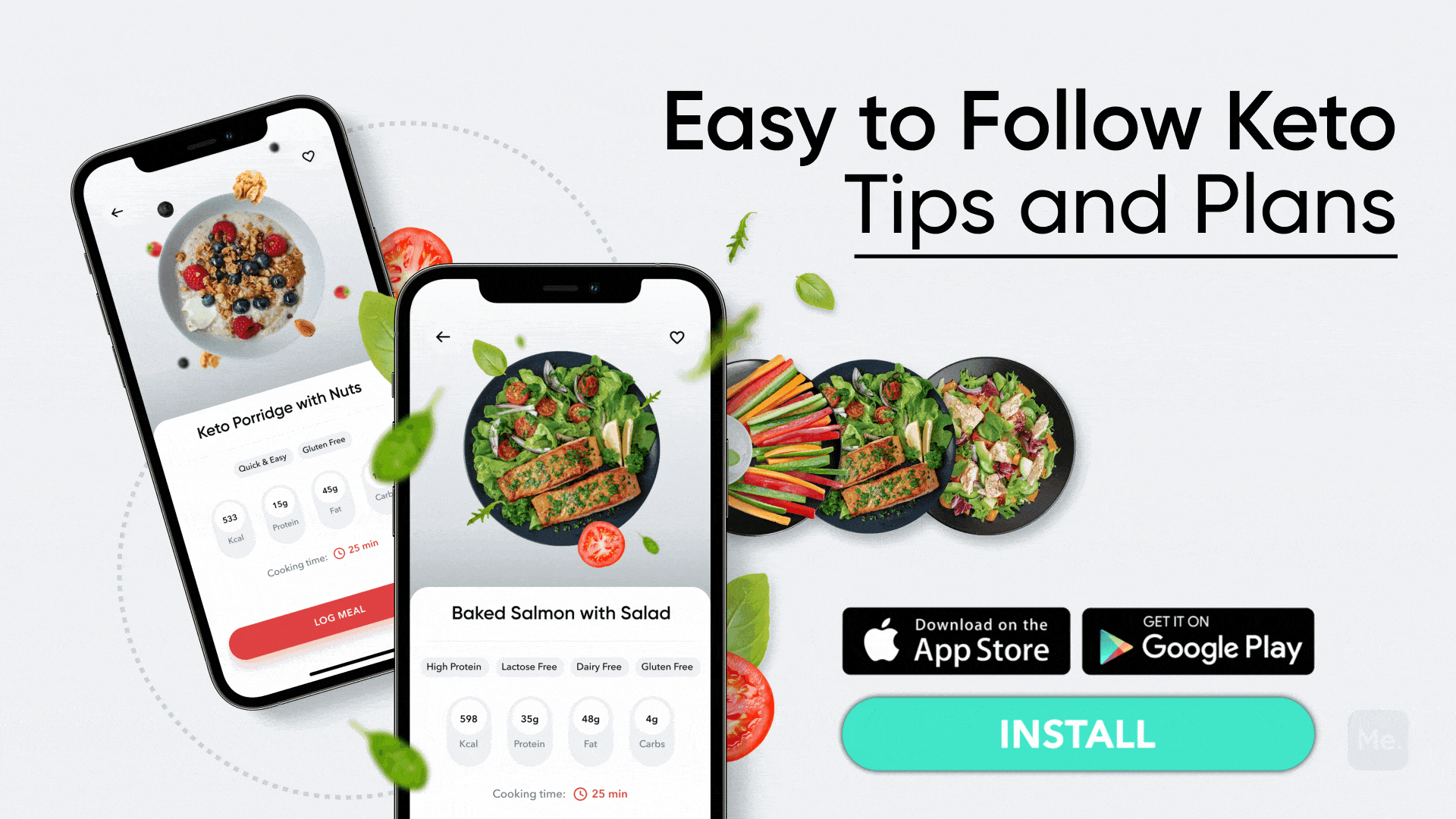 DISCLAIMER:
This article is intended for general informational purposes only and does not address individual circumstances. It is not a substitute for professional advice or help and should not be relied on to make decisions of any kind. Any action you take upon the information presented in this article is strictly at your own risk and responsibility!