Every parent has faced the broccoli battle; getting your kids to eat their veggies can be a real challenge. But what if there was a way to make broccoli fun and delicious? With these easy and kid-friendly recipes, you can turn this healthy vegetable into a mealtime favorite.
Broccoli Cheesy Bread (2)
These cheesy breadsticks are the perfect finger food for little ones. They're easy to eat and full of flavor.
Here's how you make it:
Ingredients
1 large egg

1 1/2 cups shredded mozzarella

3 cups riced broccoli

1/4 cup freshly grated Parmesan

2 cloves garlic, minced

1/2 teaspoon dried oregano

Kosher salt

Freshly ground black pepper

2 teaspoons freshly chopped parsley

Pinch of crushed red pepper flakes (optional)

Warmed marinara, to serve
Instructions
Start by preheating your oven to about 425 degrees F then line a large baking sheet using parchment paper.

Next, microwave the riced broccoli for about 1 minute until it steams. Carefully ring out any excess moisture from the broccoli using a cheese cloth or paper towel.

Now transfer the broccoli into a large bowl then add 1 cup mozzarella, parmesan, garlic and an egg. Season with some salt, pepper, and oregano.

Transfer dough to a baking sheet before shaping it into a thin, round crust.

Now bake for about 20 minutes until it turns golden and dries out.

Use the remaining mozzarella as a topping then continue baking for about 10 minutes until all the cheese is melted and the crust is crispy.

Garnish using parsley and pepper flakes if desired.

Serve with warm marinara.
This recipe is courtesy of cookingtv-channel.com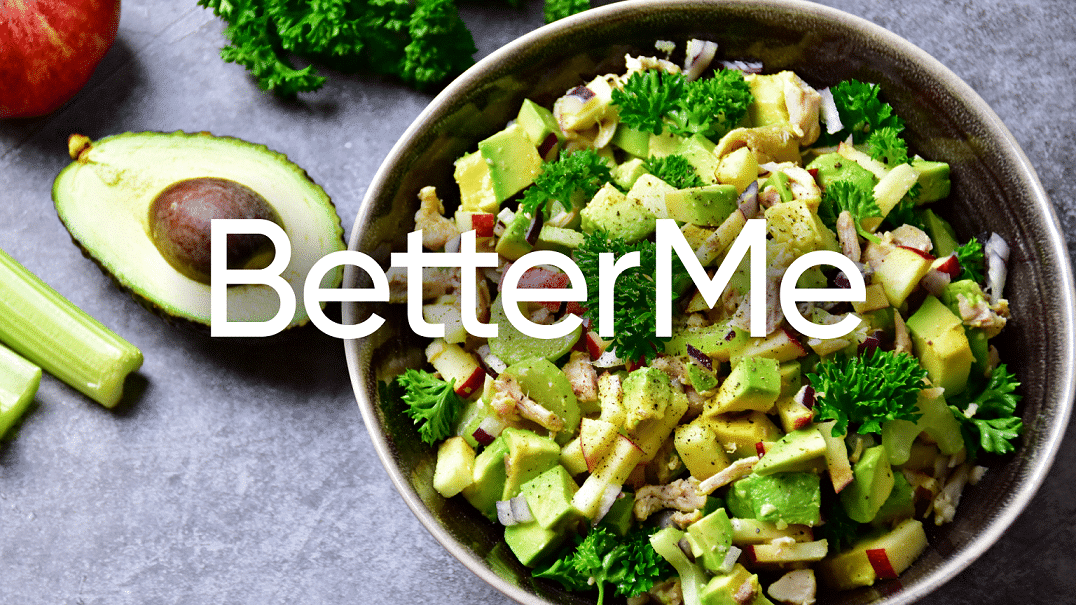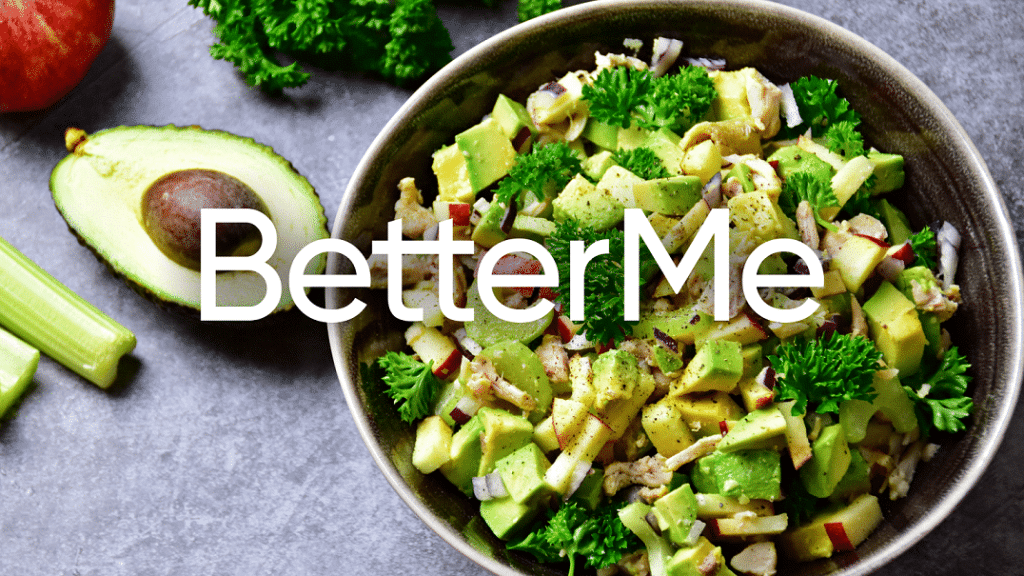 Spinach And Broccoli Pizza Bites (5)
These mini pizzas are a great way to sneak some veggies into your child's diet. And, they're bite-sized so they're perfect for little hands.
Here's how you make it:
Ingredients
16 oz frozen chopped spinach (If using fresh, steam first)

10 oz. frozen broccoli florets (If using fresh, steam until soft first)

2 eggs

3/4 cup parmesan cheese

1 tablespoon garlic powder

1 teaspoon salt

1/2 teaspoon pepper

24 slices turkey pepperoni

1/2 cup shredded mozzarella (24 teaspoons)

Olive oil spray
Instructions
Start by preheating your oven to about 375 degrees F. Use olive oil to spray a 24 compartment mini-muffin pan and set it aside.

Squeeze out any excess moisture in the broccoli and spinach to make the veggies as dry as possible. This is essential for the recipe.

After all the water has been removed, place the broccoli and spinach in a medium sized mixing bowl. Add in the parmesan cheese, eggs and spices and mix well using clean hands.

Place the mixture in a blender and blend until about 3/4 of the recipe is smooth. This will make the mix easier to pack in the muffin pan.

Place one slice of turkey pepperoni at the bottom of the muffin pan compartments to form the "crust" of the pizza bite.

Evenly divide the broccoli and spinach mixture among all compartments. Each of the compartments should hold about 2 tablespoons of the mix.

Use one tablespoon of shredded mozzarella cheese to top each bite then bake for about 25 minutes until they turn golden brown.

Serve and eat as is, or dip in your favorite pizza source for the extra flavor.
This recipe is courtesy of lighteneduplife.com
Read More: Protein Bowl Recipes: Easy Recipes To Try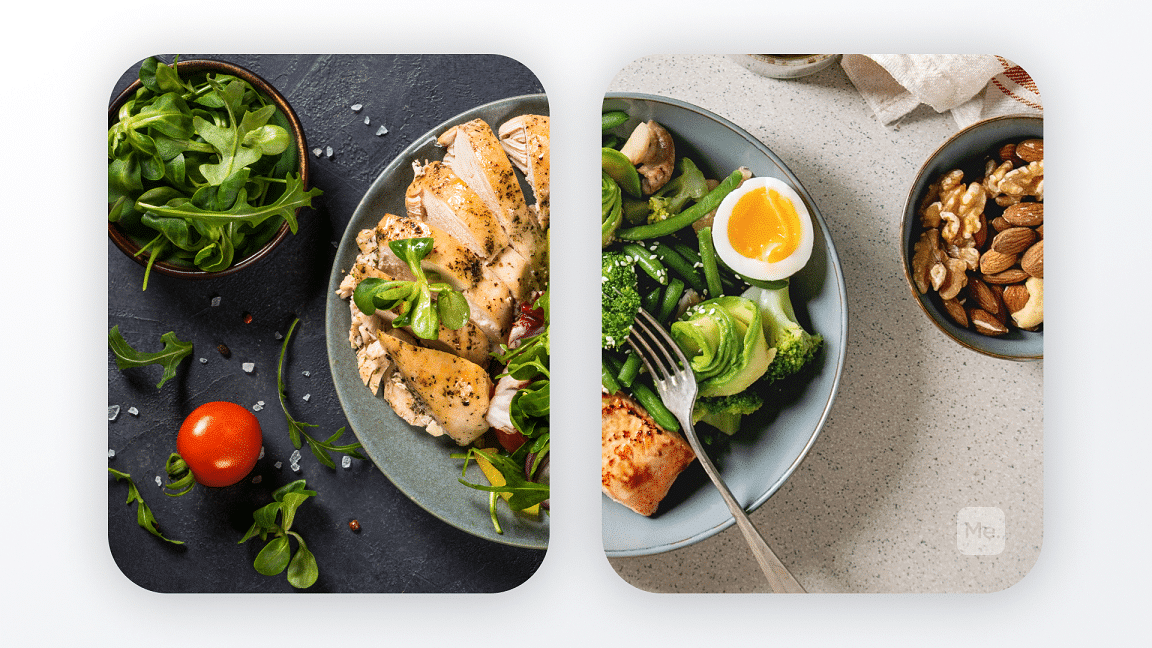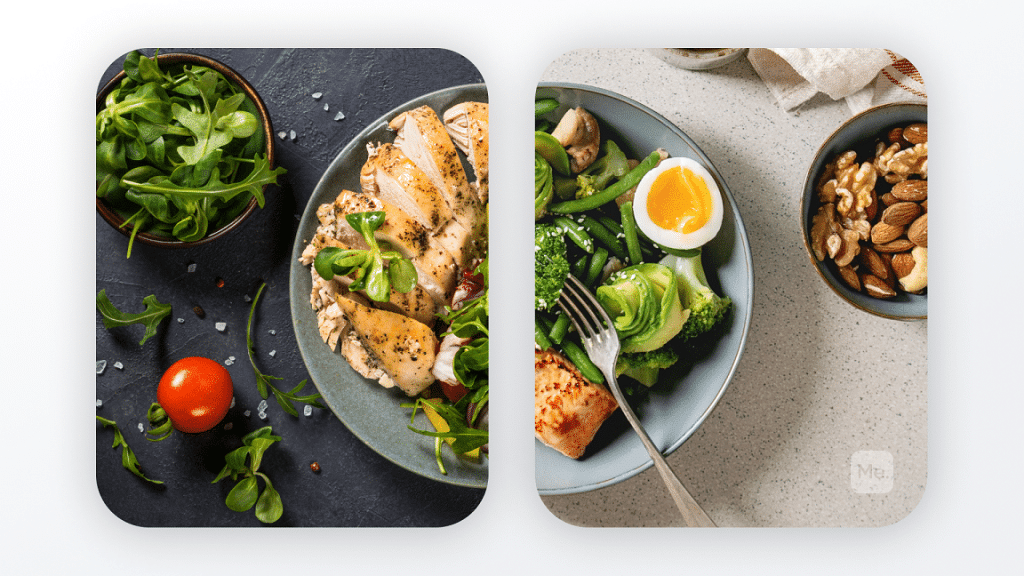 Chicken Nuggets (With Broccoli) (4)
Chicken nuggets are a kid favorite. But, these nuggets are made with broccoli and whole wheat bread crumbs for a healthier option.
Here's how you make them:
Ingredients
1 cup whole-wheat breadcrumbs

1/2 cup flaxseed meal

1 tablespoon grated parmesan

1/2 teaspoon paprika

1/2 teaspoon garlic powder

1/2 teaspoon onion powder

1 cup broccoli puree

1 large egg, lightly beaten

1 pound boneless, skinless chicken breast or chicken tenders, rinsed, dried, and cut into small chunks

1/2 teaspoon kosher salt

1 tablespoon olive oil
Instructions
Start by combining the breadcrumbs, parmesan, flaxseed meal, paprika, garlic and onion powder in a bowl. Mix well using your fingers.

In a separate shallow bowl, mix the egg and broccoli puree using a fork then place the bowl next to the breadcrumb mixture.

Next, sprinkle the chicken chunks with the salt before dipping them into the egg mixture. Remove and toss them in the breadcrumb mixture until they are well coated.

Now heat the oil over medium-high heat in a large nonstick skillet.

Place the chicken nuggets in the skillet in a single layer but take care not to crowd the pan.

Cook for about 3 to 4 minutes until the turn crisp and golden on one side before turning the other side. Continue cooking for about 5 minutes until the chicken is well cooked through, crisp and golden brown.

Cut into a piece to check if well cooked then serve hot.
This recipe is courtesy of jessicaseinfield.com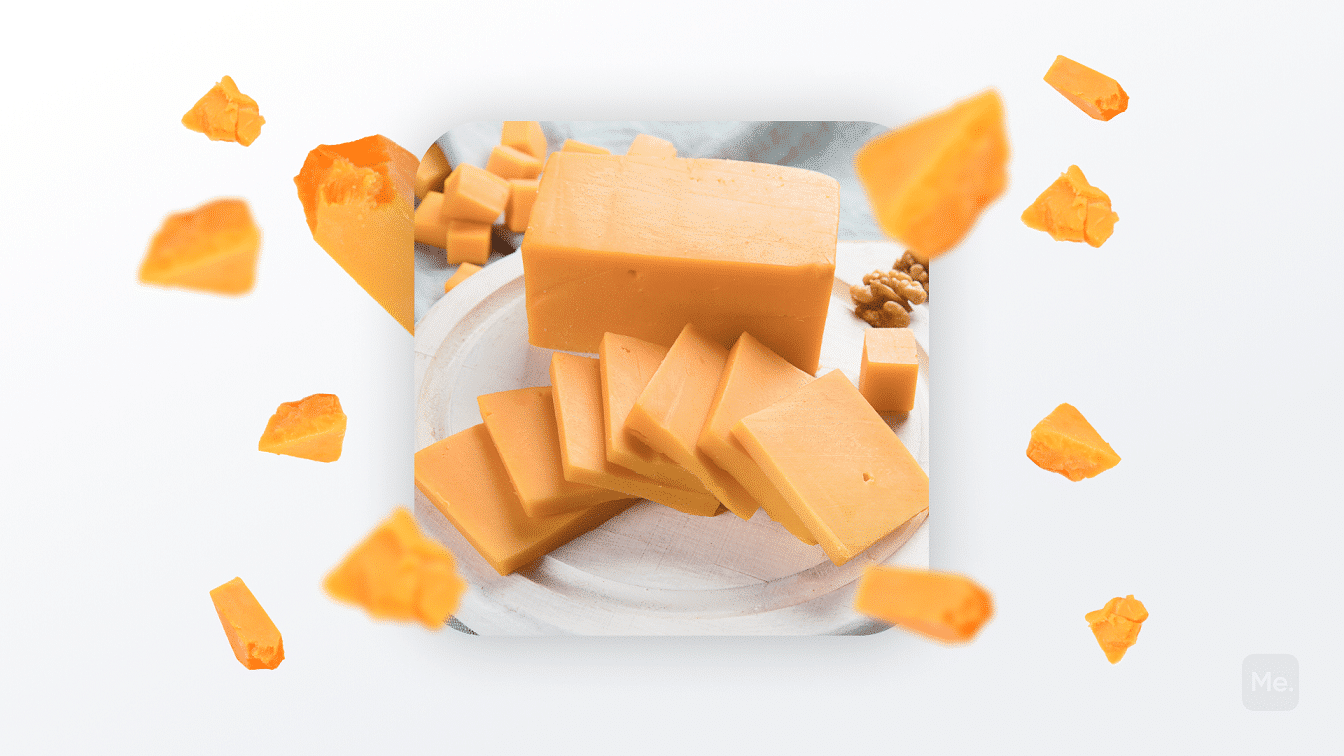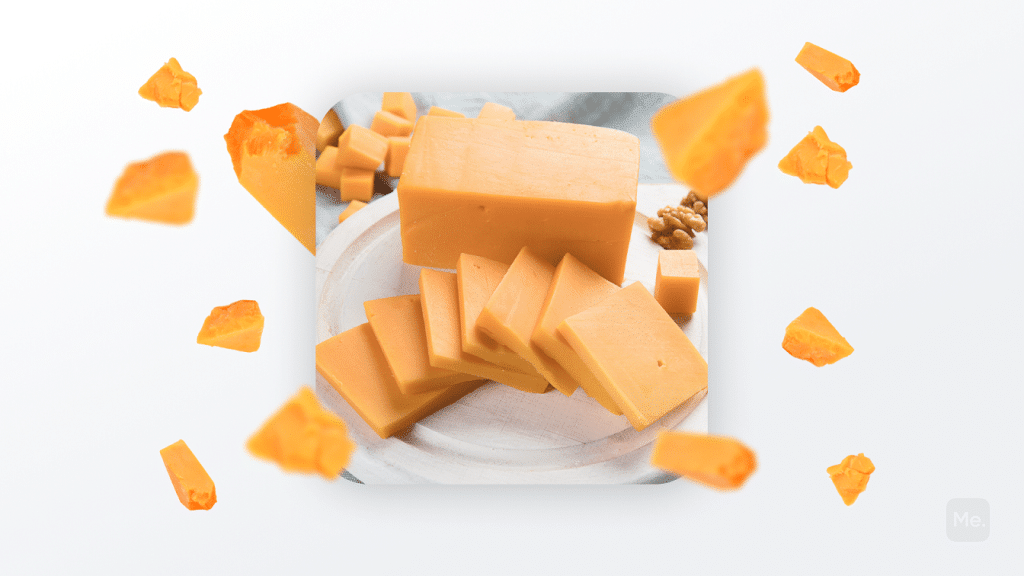 Broccoli Cheddar Soup (1)
This creamy soup is packed with veggies and flavor. And, it's the perfect way to warm up on a cold day.
Here's how you make it:
Ingredients
4 tablespoons butter (1/2 stick)

1/2 medium onion, chopped

2-3 cloves garlic, minced

4 tablespoons AP flour

2 cups low sodium chicken or vegetable stock

1 teaspoon kosher salt 

1/2  teaspoon black pepper

1/4 teaspoon paprika or ground nutmeg, optional

3 cups broccoli florets, or 1 large head, cut into small pieces

1 large carrot grated, julienned or finely chopped

2 cups half and half or milk or light/heavy cream

8 oz block grated cheddar cheese or 2 cups (mild, medium, or sharp)
Instructions
Start by melting the butter over medium-high heat in a large dutch oven or pot.

Add in the onions and let it cook for about 3-4 minutes or until it is softened and turns light gold. Add the garlic and let it saute for another minute.

Add the flour, whisking it for about 1-2 minutes or until it forms a golden color.

Now pour in the broccoli florets, chicken stock, carrots and seasoning in the mixture and bring it to a boil. Reduce the heat to medium-low and let it simmer for about 15 minutes or until the carrots and broccoli are cooked through.

Stir in the cheddar cheese and half and half and let the mixture simmer for another minute. Taste and adjust seasoning as needed.

Serve alongside toasted crusty bread or in a bread bowl if desired.
This recipe is courtesy of gimmiedelicious.com
Intense sweat sessions, working weight loss tips, lip-smacking recipes come in one package with the BetterMe app. And all of it is at your fingertips, start transforming your life now!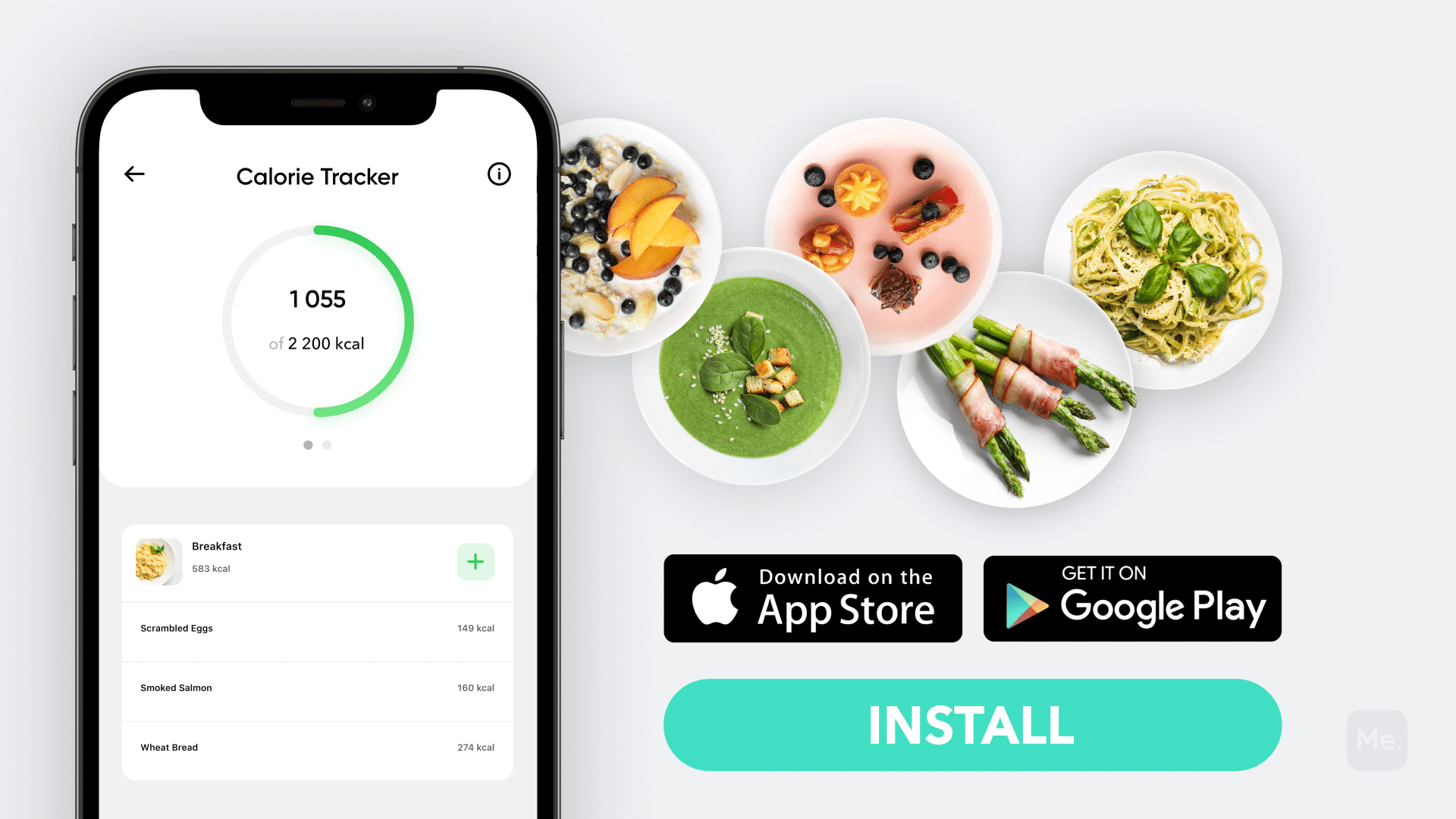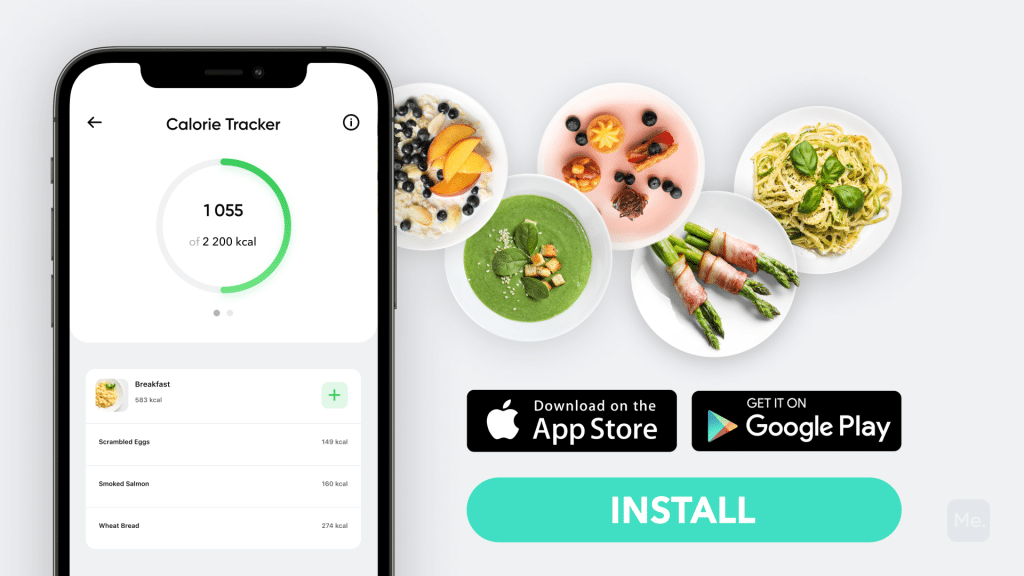 Broccoli Mac And Cheese (3)
This classic kid favorite gets a healthy makeover with the addition of broccoli. It's a delicious way to get your little ones to eat their veggies.
Here's how you make it:
Ingredients
2 tablespoons flour

2 tablespoons butter

2 cups water

4 cups milk

12 ounces medium shell pasta, uncooked

3/4 teaspoon salt

1/4 teaspoon garlic powder

1/4 teaspoon onion powder

1/2 teaspoon smoked paprika

1/4 teaspoon black pepper

4 cups shredded cheese

2 cups steamed broccoli florets
Instructions
Start by melting the butter over medium heat in a large pot.

Next, add in the flour before whisking for about 30 seconds until well combined.

Pour in the water and continue whisking until the mixture turns smooth and is just thickened. Add the milk and whisk until everything is well combined.

Stir in the garlic powder, onion powder, shell pasta salt, pepper, and smoked paprika then let the mixture simmer.

Cook for about 10 minutes while stirring occasionally until the pasta is done.

Turn down the heat to low then stir in the cheese. Continue stirring until the sauce is smooth. Stir in the broccoli and serve.
This recipe is courtesy of dinneratthezoo.com
With these recipes, you can turn broccoli into a mealtime favorite. So, next time you're facing the broccoli battle, try one of these recipes and see how your kids turn that frown upside down.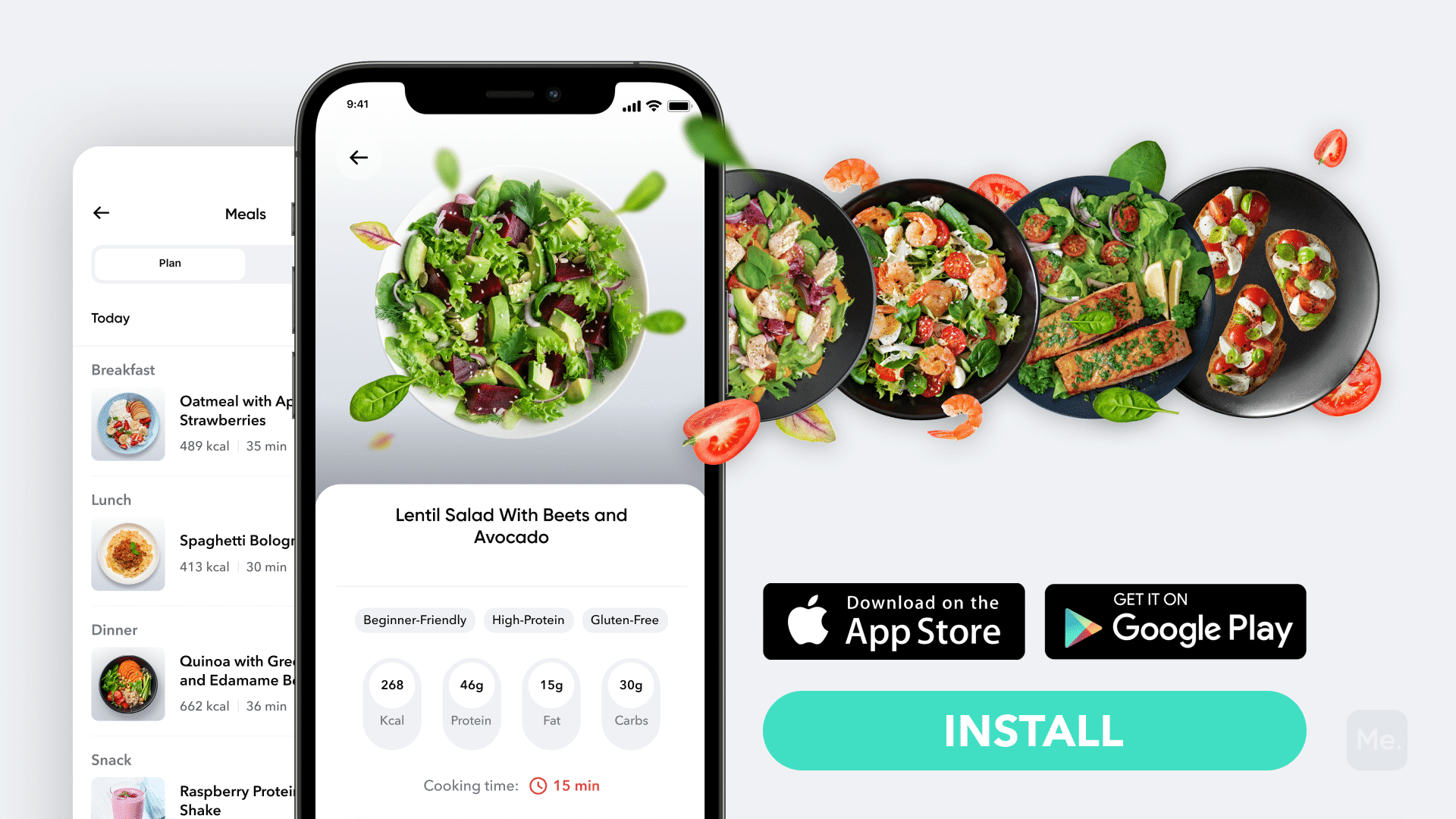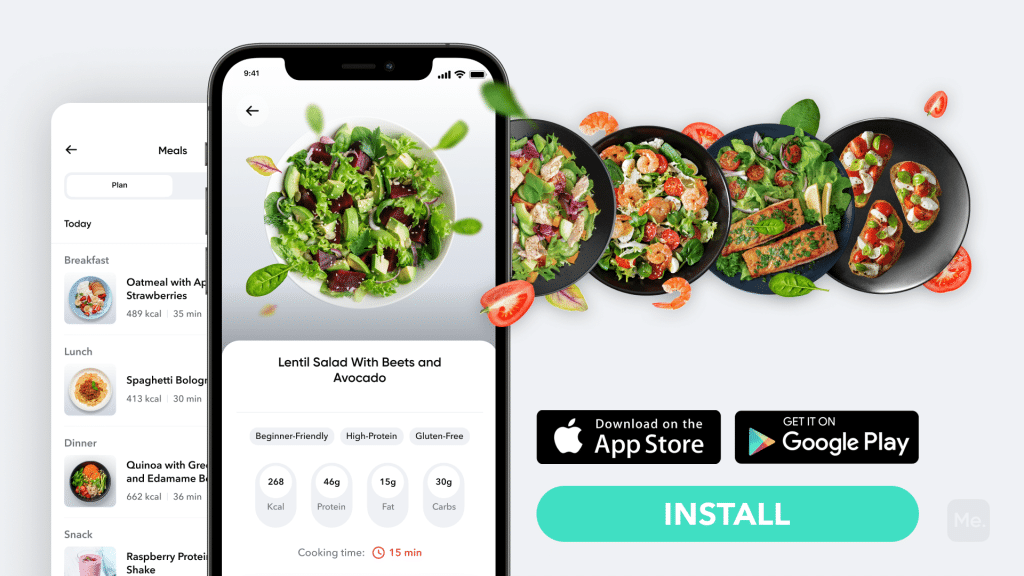 Why Do Kids Hate Broccoli?
There are a few reasons why kids hate broccoli. 
They Don't Like Its Taste
One of the most common reasons why kids turn down veggies is that they taste bland, or weird. 
Depending on their age, most kids' palates haven't had a chance to develop a taste for more sophisticated flavors. So, when they're presented with something new, like broccoli, it can be off-putting. 
They Think It Looks Gross
Let's be honest, broccoli (and most other veggies) don't look all that appetizing. They're often green and leafy, which can be a turn-off for kids. 
They Don't Like The Texture
Another common complaint about veggies is that they're often mushy or slimy (when overcooked). This can be a big problem for kids who are texture sensitive. 
Plus, broccoli has a reputation for being especially tough and chewy when undercooked. Its fibrous texture can be hard for little ones to chew and digest.
They're Picky Eaters
Some kids are just naturally picky eaters. No matter what you do, they're going to be difficult at the table when it comes to trying new foods.
Read More: Nutritional Yeast Recipes: Delicious Ways To Use Nutritional Yeast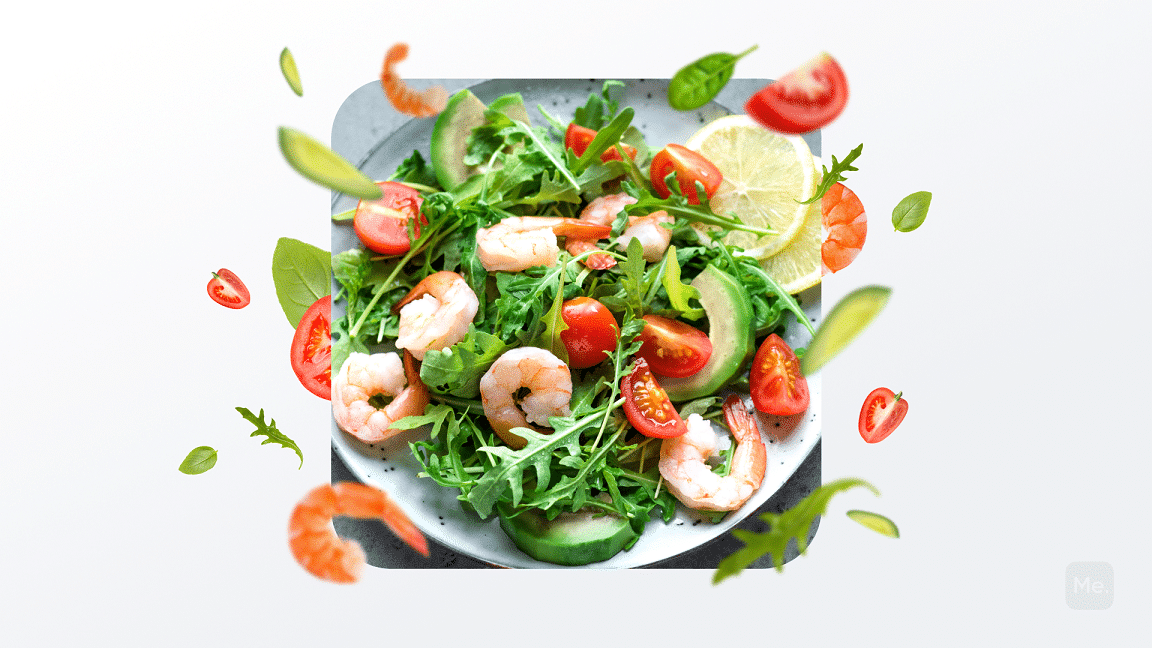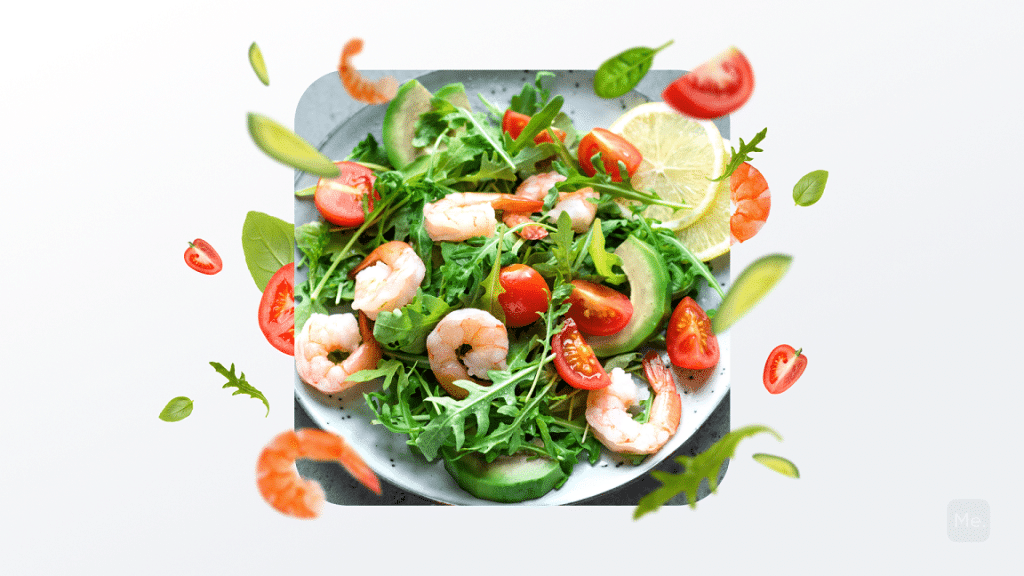 How Can I Get My Kid To Eat Broccoli?
If your kid is reluctant to try broccoli, there are a few things you can do to make it more appealing.
Be A Role Model
Kids often model the behavior of their parents. Without pressuring your child, make sure they see you eating broccoli or other vegetables yourself and that you are enjoying it.
Serve Small Portion
Sometimes, an overwhelming portion size can be discouraging. So, start with a small serving and let your kid go back for more if they're still hungry. 
Let Your Kid Suggest Ways To Cook It
If your kid is old enough, involve them in the cooking process. Let them choose how the broccoli will be prepared. Will it be steamed, roasted, or stir-fried? This way, they'll be more likely to eat it if they had a hand in making it. 
Try A Different Preparation Method
If your kid doesn't like the way broccoli tastes, try cooking it a different way. Steaming, roasting, and stir-frying are all viable options. You might find that your kid likes broccoli more when it's prepared a different way. 
Add Some Flavor
If your child doesn't like the taste of broccoli, try adding some flavor. Cheese, sauces, and spices can all help to make broccoli more palatable. 
Serve It With A Dip
Dips are always a hit with kids (and adults). Serve broccoli with a dipping sauce, like ranch dressing or ketchup, and you might be surprised at how quickly it disappears. 
Hide It In Their Favorite Foods
If all else fails, you can always try hiding broccoli in their favorite foods. Puree it and add it to tomato sauce, throw it in a smoothie, or chop it up finely and mix it into their mac and cheese. With a little creativity, you can sneak broccoli into just about anything.
Whether you're looking to simply pep up your fitness routine, jazz up your diet with mouth-watering low-calorie recipes or want to get your act together and significantly drop that number on your scale – BetterMe app has got you covered! Improve your body and revamp your life with us!
Be Patient
It takes several tries for a child to accept a new food. So, don't get discouraged if your kid doesn't take to broccoli right away. Just keep offering it and eventually, they'll come around.
Final Thoughts
Getting your kids to eat broccoli (or any other veggie) can be a challenge. But, with a little patience and these helpful tips, you should be able to get them to at least give it a try. Who knows, they might even end up liking it.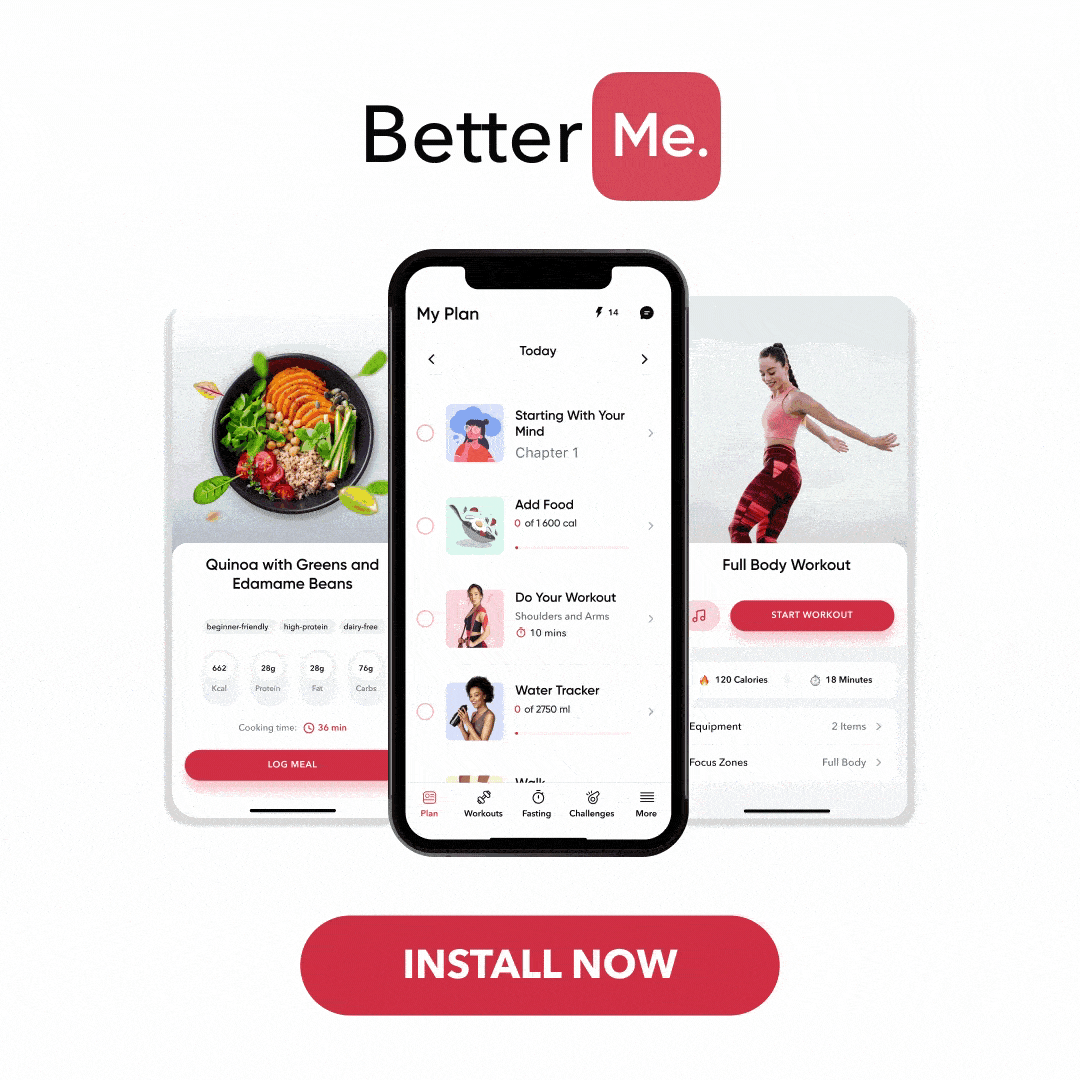 DISCLAIMER:
This article is intended for general informational purposes only and does not address individual circumstances. It is not a substitute for professional advice or help and should not be relied on to make decisions of any kind. Any action you take upon the information presented in this article is strictly at your own risk and responsibility!