You may have heard about nutritional yeast or seen it on the shelves in the food stores but don't quite understand what it is. Nutritional yeast is a yeast product used in the preparation of different foods especially in vegan cuisine. In this article we take a look at everything about nutritional yeast from types, benefits, risks and recipes you can try out.
What Is Nutritional Yeast?
Nutritional yeast is a food product made from Saccharomyces cerevisiae (3). This is the same variety of yeast that is used to brew beer and make bread.
While brewer's, baker's, and nutritional yeasts are prepared from the same yeast species they are completely different products. 
Nutritional yeast:

S. cerevisiae cells are grown for a few days on a sugar-rich medium like sugar beets, blackstrap, or molasses. The yeast cells are then deactivated with heat, harvested, washed, dried, crumbled, and packaged. The yeast cells are therefore inactive.

Baker's yeast:

Is primarily used for baking. Live yeast is used but is killed during the cooking.

Brewer's yeast:

For this purpose, live yeast is also used to brew beer.
Nutritional yeast can be used in cooking different meals. It gives food a creamy texture and a cheesy flavor. 
Nutritional yeast is very common in vegan and vegetarian meals. It is a versatile food product that is low in calories and sodium, gluten-free, fat-free, and sugar-free. It can be used in any kind of diet and is useful for people with food allergies.
Nutritional yeast is sold as powder, granules, or flakes. Two main types are available – fortified and unfortified nutritional yeast. Fortified yeast is the most common variety.
Unfortified yeast contains the vitamins and minerals naturally produced by the yeast cells as they mature. Fortified nutritional yeast on the other hand contains artificial vitamins and minerals that boost its nutrient content.
You can find nutritional yeast in the spices section or bulk bins in supermarkets or food stores.
Read More: MIND Diet Recipes To Consider For Improved Brain Healt
Nutritional Yeast Benefits
Is nutritional yeast good for you? You should know it is claimed to have many health benefits. Below are the science-backed benefits of nutritional on human health:
Packed With Nutrients
Nutritional yeast is a potent source of vitamins, minerals, and protein. It also has a good amount of B vitamins, especially fortified nutritional yeast products. 
The main nutritional benefits of yeast are as follows:
Protein: Nutritional yeast contains all the 9 essential amino acids (Which cannot be manufactured by the body). Protein is crucial for many functions including tissue growth, repair of body tissues, energy production, immune function, and hormone and enzyme production (

2

).

B-vitamins:

Nutritional yeast contains B vitamins which are essential for providing energy, production of new blood cells, and maintenance of healthy skin cells and brain cells (

21

).

Trace Minerals:

This yeast also contains small amounts of trace minerals such as zinc, manganese, selenium, and molybdenum. These minerals are vital for metabolism, gene regulation, growth, and other functions (

15

).
When shopping, select fortified varieties of nutritional yeast as they contain higher amounts of B-vitamins and other added nutrients. Remember to check the labels to find the type that best suits your needs.
Is An Antioxidant Powerhouse
Antioxidants are compounds that protect cells in the body from damage by free radicals. Free radicals and excess oxidative stress are associated with chronic and degenerative diseases such as Alzheimer's, Parkinson's, heart disease, certain cancers, and macular degeneration (12).
Nutritional yeast contains two: glutathione and selenomethionine (8) (18). These antioxidants help protect your cells from damage caused by reactive oxygen species and heavy metals. They may also help the body eliminate environmental toxins.
May Boost The Body's Immunity
The diet we consume has an effect on our immune system and many other body functions.
Nutritional yeast contains 2 main carbs – alpha-mannan and beta-glucan. Some animal studies show that alpha-mannan and beta-glucan can prevent bacteria from attaching to the lining of the intestine (16). 
These carbohydrates may also stimulate immune cells and attach to certain types of toxins (16). More research is needed to determine the effects of alpha-mannan and beta-glucan in humans.
May Help Lower Cholesterol Levels
High levels of cholesterol, especially LDL, is a risk factor for heart disease.
The carbohydrate beta-glucan present in nutritional yeast may help reduce cholesterol levels. Several studies have shown the lowering of cholesterol by beta-glucan (6) (11).
In a recent study, 15 obese men with high cholesterol were given 15 grams of beta-glucan obtained from yeast daily. By the end of the intervention period, their total cholesterol levels had gone down by about 6%. Interestingly, 4 weeks after the fiber was stopped, their total cholesterol levels were back to baseline but their HDL ("good") cholesterol had increased (5). This is a very small study and one of very few on yeast-derived beta-glucan, so we can't make too much of it.
Extensive research on the effects of beta-glucan in oats has been conducted (4). And while both the beta-glucan from yeast and oats both have cholesterol lowering effects, the structures of the beta-glucan in the two foods are different (9).
Whether you're a workout beast or just a beginner making your first foray into the world of fitness and dieting – BetterMe has a lot to offer to both newbies and experts! Install the app and experience the versatility first-hand!
Is A Great Vitamin B12 Source For Vegans
Vitamin B12 is essential for DNA synthesis, metabolism, a healthy nervous system, and the production of red blood cells (22).
Vitamin B12 is mainly found in animal products such as meat and eggs. And since vegans do not consume animal products, they must supplement their diet with B12 in order to avoid becoming deficient.
Adding nutritional yeast to other foods is an effective way for vegans to get more vitamin B12 into their diet.
A study carried out in 2000 found that vitamin B12 deficient vegans who consumed fortified nutritional yeast were able to restore their vitamin B12 levels (14).
If you are vegan, look for fortified varieties of nutritional yeast as they have added amounts of vitamin B12.
Read More: Cooked Asparagus Nutrition Facts, Health Benefits, And Recipes
Recipes Using Nutritional Yeast
Cooking is about exploring but recipes are a good place to start. You can easily adjust your recipes and create your own delicacies as you go on.
You can also find many vegan recipes with nutritional yeast online. It doesn't stop there though. There are also several nutritional yeast keto recipes you could try out.
Here are some of the best nutritional yeast recipes:
Tofu scramble

Vegan mayo

Vegan cheese

Vegan alfredo toast

Vegan ranch dressing

Loaded potato skins

Vegan mashed potatoes

Oven-roasted broccoli

Vegan green bean casserole

Cheesy breakfast egg muffins

Crispy potato vegan cheese sticks

Vegan gnocchi with spinach pesto
We sample 4 simple nutritional yeast recipes vegan you can try at home:
Vegan Broccoli Soup (1)
Ingredients:
1 tablespoon avocado oil

1 ½  cups diced onion (180 grams)

4 cloves garlic, minced

3 cups vegetable broth (or any broth you like)

1 can (13.5 fluid oz) full-fat coconut milk (1 ½ cups)

1 cup raw cashews, soaked

1/2 cup nutritional yeast

6 cups broccoli florets (375 grams)

Salt and pepper, to taste

For the topping: chopped green onions, red pepper flakes, pepper
Directions:
In a blender combine the vegetable broth, cashew nuts, coconut milk, nutritional yeast, salt, and pepper and blend until smooth.

In a large stockpot add oil and heat it over medium to low heat for about 3p seconds.

Add in the onions, salt, and pepper and cook for about 5 minutes or until the onions are golden brown. Stir occasionally.

Add garlic and sautéefor another 2 minutes. You can add in a bit of broth so that the mixture doesn't burn.

Add the broccoli and broth and mix well.

Cover with a lid and let the mixture simmer for about 10 minutes. 

Serve and top with toppings of your choice. 
Servings: 6
Nutritional info (per serving): 317 calories, 19g carbs, 9g protein, 22g fat, 4 g fiber
Dropping pounds by the dozens without putting yourself through the wringer is everyone's weight loss pipe dream. But what if we told you that the BetterMe app can make that happen? Keep yourself in prime shape with our fat-blasting workouts, delicious budget-sparing recipes, and body-transforming challenges with our app!
Vegan Creamy Pasta (7)
Ingredients:
1 cup pasta

1 tablespoon olive oil

1 teaspoon flour

2/3 cup soy milk

1/4 cup nutritional yeast

1/2 teaspoon mustard, optional

1/2 teaspoon garlic powder

Kosher salt, to taste
Directions:
Prepare the pasta according to the package instructions, drain and set aside.

Heat the olive oil over low heat, then add in the flour and stir to make a paste.

Slowly add the soy milk. Stir frequently until the mixture is slightly thickened. You can use cashew or almond milk instead of soy milk.

Add in the nutritional yeast, garlic, mustard and salt then stir.

Cook for 1 or 2 minutes then stir in the cooked pasta.

Adjust the seasonings to your liking and serve.
Servings: 2
Nutritional info (per serving): 253 calories, 29g carbs, 14g protein, 10g fat, 6g fiber
Vegan Eggplant Parmesan (19)
Ingredients:
Cooking spray

3 tablespoons egg replacer

⅔ cup water

1 cup fine dry whole-wheat breadcrumbs

1 ½ teaspoons dried basil, divided

1 ½ teaspoons dried oregano, divided

1 eggplant (about 1 pound), cut crosswise into 12 slices

2 tablespoons extra-virgin olive oil

1 28-ounce can of no-salt-added crushed tomatoes

1 teaspoon garlic powder

¼ teaspoon salt

¼ teaspoon ground pepper

1 cup shredded vegan mozzarella cheese, divided

3 teaspoons nutritional yeast, divided

Chopped fresh basil for garnish
Directions:
Place a large rimmed baking sheet in the oven. Preheat your oven to 425 degrees F. 

Spray a baking dish with cooking spray.

Whisk the egg replacer and some water in a bowl. 

In a different bowl, combine the breadcrumbs and ½ tablespoon basil, and ½ tablespoon oregano.

Dip each eggplant slice into the egg replacer mixture then into the breadcrumbs.

Remove the heated baking sheet from the oven and add oil then arrange the eggplant pieces (they shouldn't touch).

Coat the tops with a generous amount of cooking spray. Bake the eggplant pieces for 15 minutes. Flip the slices and bake for another 15 minutes or until golden brown. 

Combine the garlic powder, tomatoes, pepper, salt, and the remaining oregano and basil teaspoon.

Spread 1 cup of tomato sauce in the prepared baking dish and on top of it arrange 6 eggplant slices.

Spread another cup of tomato sauce over the eggplant. Sprinkle with ½ cup cheese and 1 ½ teaspoon nutritional yeast. Repeat with the remaining eggplant, sauce, cheese, and nutritional yeast.

Bake without covering for about 1t to 20 minutes until the sauce is bubbling.

Garnish with basil or a herb of your choice.
Servings: 4
Nutritional info (per serving – 1 ½ cups): 407 calories, 44.9g carbs, 9.4g protein, 20.1g fat, 11.4g fiber
Vegan Pesto (20)
Ingredients:
1 cup packed fresh basil leaves

2 cloves garlic, crushed and peeled

⅓ cup unsalted cashews

3 tablespoons lemon juice

2 teaspoons nutritional yeast

½ teaspoon salt

½ teaspoon ground pepper

¼ cup extra-virgin olive oil
Directions:
Combine the basil leaves, garlic, cashews, nutritional yeast, lemon juice, salt and pepper in a food processor.

Blend until coarsely chopped.

With the blender still running, add the olive oil and process until the mixture is well combined.
Servings: 10
Nutritional info (per serving): 81 calories, 2.3g carbs, 1.2g protein, 7.8g fat, 0.4g 
Side Effects Of Nutritional Yeast
Consumption of nutritional yeast is generally safe. It, however, has a few side effects. You, therefore, need to be careful not to consume too much and to gradually introduce it to your diet. 
Some people may be yeast intolerant (This is rare). This most commonly affects individuals with inflammatory bowel disease. Some research shows that yeast may trigger and worsen the symptoms of inflammatory bowel disease (13). 
Nutritional yeast also contains a significant amount of niacin that may cause facial flushing which while generally not harmful is uncomfortable (17). You would probably have to consume an excessive amount of nutritional yeast to experience this.
Finally, consuming nutritional yeast may trigger headaches or migraines in certain people. This is because it contains tyramine, a derivative of tyrosine.
And while most people can enjoy tyramine-containing foods without any side effects, it may trigger headaches and migraine attacks in sensitive individuals (10). The mechanism by which tyramine causes migraines is still not understood.
Conclusion
Nutritional yeast is a versatile food supplement that can be used in many different meals be it stews, soups, pasta, muffins, potatoes or vegetables. 
It is great for all individuals as it provides a lot of nutrients while being gluten-free, soy-free and is low in calories and sodium. So whether you have a food sensitivity or a vegan, chances are you can incorporate nutritional yeast into your diet.
Just remember to check the labels every time you are shopping and to buy only trusted brands of yeast. If you are yet to try nutritional yeast, pick out one of the recipes above and try it. You might end up falling in love with this food product.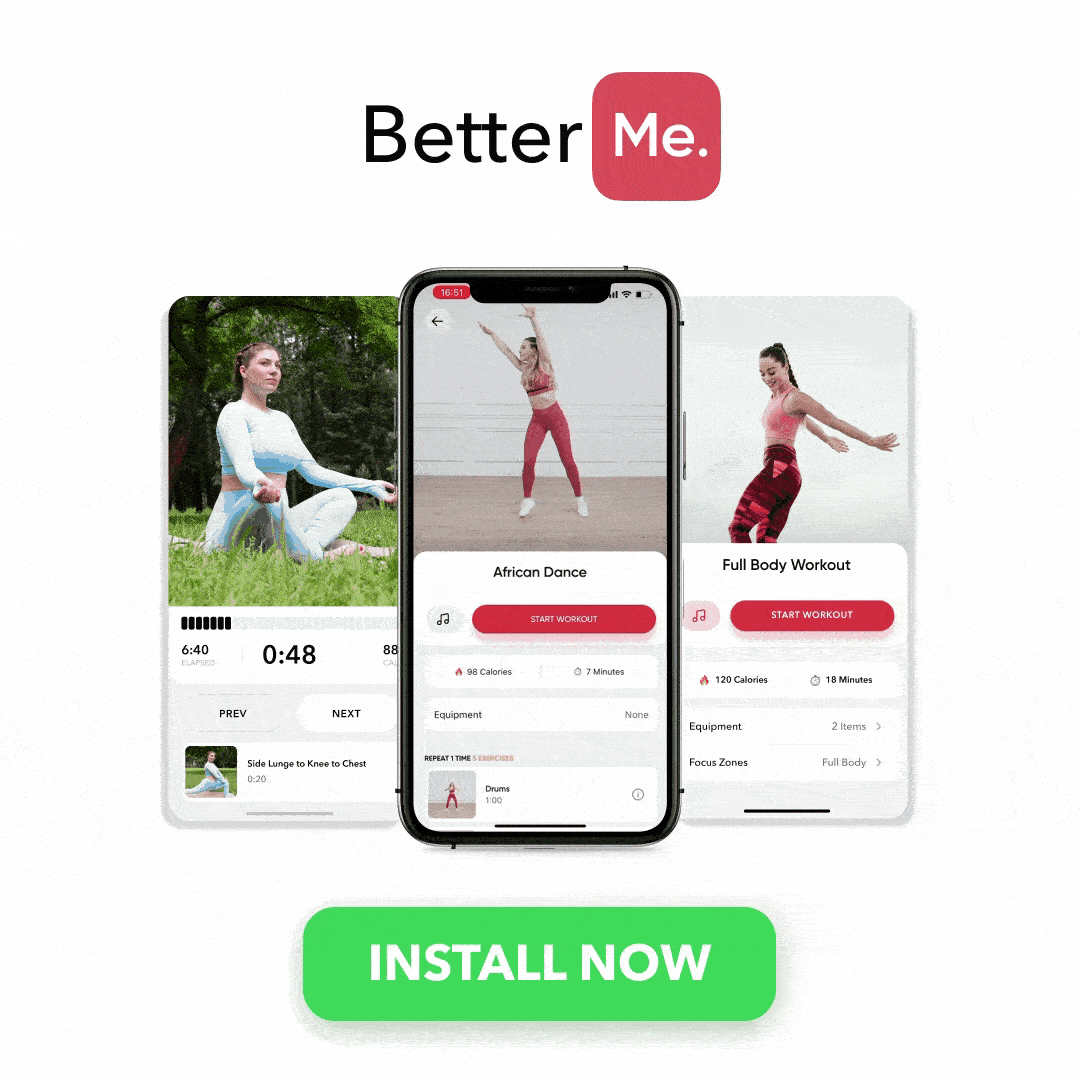 DISCLAIMER:
This article is intended for general informational purposes only and does not address individual circumstances. It is not a substitute for professional advice or help and should not be relied on to make decisions of any kind. Any action you take upon the information presented in this article is strictly at your own risk and responsibility!