Protein bowl recipes are among the top dietary trends now taking the world by storm. You might have seen people flaunting colorful one-bowl-wonders online with #protein bowls. Most of these bowls contain a combo of grain like quinoa, protein like chicken, and a rainbow of fruits, vegetables, seeds and nuts. These bowls are considered a healthy, nutritious and an easy way to get all the nutrients and energy you need. This read will look at some easy protein bowl recipes that you can try at home. Let's dig in.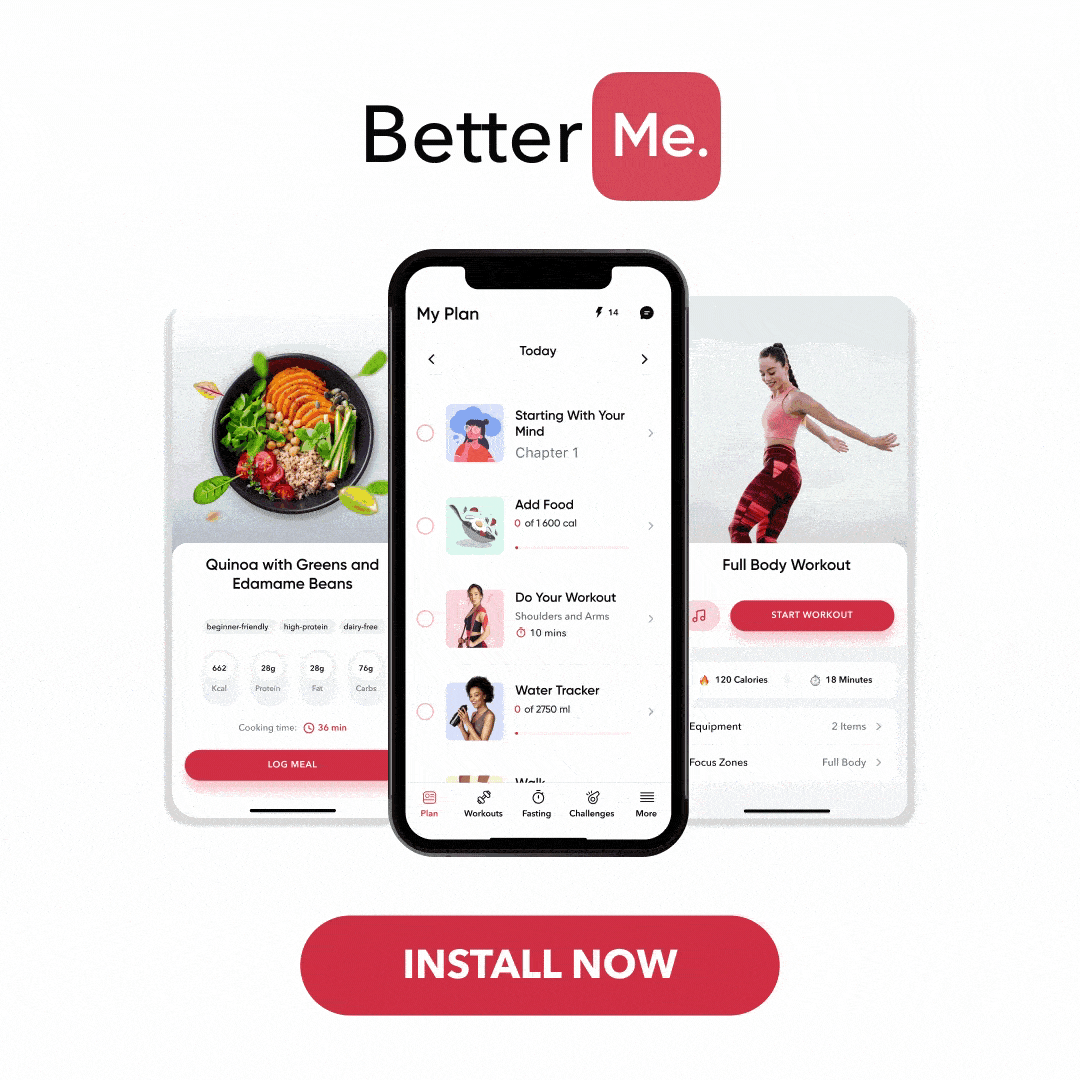 Easy Protein Bowl Recipes To Try
We have researched and compiled plenty of nutritious and healthy protein bowl recipes to try. These contain a bounty of fruit and/or vegetables, lean protein sources, healthy fats and other essential food groups to load you up with the macros and micros you need.
The best part is, regardless of the bowl you choose to prepare, each is packed with health-promoting nutrients that increase satiety. Additionally, some may promote weight loss. Just like any other meal, they have calories. If you want to lose weight, don't forget that you have to burn more calories than you consume to maintain a calorie deficit for weight loss.
We also urge you to be mindful of the servings and the ingredients you use. Some ingredients like avocados and nuts have high-calorie counts, meaning you should be aware of your portion size. Lastly, we suggest you consult with a dietitian before adding these protein bowl recipes to your diet.
Remember that they must align with your daily calorie needs and other requirements, especially if you have an underlying medical condition. With that said, here is our list of protein bowl recipes to try!
Simple Protein Bowl Recipes To Add To Your Diet Plan
High protein bowls are good examples of healthy eating plates, due to their healthy combination of different food groups. From the name, you may assume the bowls only entail proteins. The reality is that they are made up of other food groups to make a healthy, balanced meal. Check out these healthy choice power bowls to try today!
Read More: MIND Diet Recipes To Consider For Improved Brain Healt
Quinoa Protein Bowl Recipes
Quinoa is highly used in most protein bowls, thanks to its rich nutrition profile. Here are some quinoa protein bowl recipes to try:
Bulgur & Quinoa Lunch Bowls (2)
This recipe from BBC Good Food has two delicious and different toppings (2). This recipe makes 2 servings. Check it out!
Ingredients (2):
For the bulgur base
1 large onion, very finely chopped

150 g bulgur and quinoa (comes already mixed)

2 tsp. vegetable bouillon powder

2 sprigs of thyme
For the avocado topping
1 avocado, halved, de-stoned and chopped

6 Kalamata olives, halved

2 tomatoes, cut into wedges

4 tbsp. chopped basil

2 big handfuls of rocket

2 tsp. extra virgin olive oil

2 tsp. cider vinegar
For the beetroot topping
210 g can of chickpeas, drained

2 tomatoes, cut into wedges

160 g cooked beetroot, diced

1 orange, cut into segments

1 tsp. cumin seeds

2 tbsp. chopped mint

Several pinches of ground cinnamon

2 tsp. cider vinegar

2 tsp. extra virgin olive oil

2 tbsp. toasted pine nuts
Preparation (2):
Add the onion and bulgur mix into a pan, then pour over 600 ml water and stir in the bouillon and thyme. Cover and cook over low heat for 15 minutes, then let stand for 10 minutes. All the liquid must now be absorbed. Remove the thyme when it cools and divide the bulgur between four bowls.

Toss all the ingredients to make avocado topping except the rocket. Pile two portions of the bulgur, then top with the rocket.

To make the beetroot topping, first, pile the chickpeas on top, then toss the beetroot with the tomato, cumin, mint, cinnamon, oil and vinegar. Toss well, add the orange, and then pile onto the remaining portions of bulgur. Scatter with the pine nuts and sprinkle cinnamon, then chill in the fridge until needed.
Nutrition (2)
Calories- 369

Fat- 20 g

Carbs- 33 g

Fiber- 10 g

Protein- 8 g
Superfood Quinoa Breakfast Bowl (6)
Cold mornings call for a warm protein bowl prepared with quinoa. Here is a quinoa bowl recipe to consider for breakfast from A House in the Hills (6).
Ingredients:
1/2 cup of quinoa

2 dried Medjool dates (for added sweetness), seeds removed and chopped

1 1/2 cups water

1/8 tsp. nutmeg

1/2 cup coconut milk

1 tsp. cinnamon

2 tbsp. pepitas

1/8 tsp. cardamon

1 tbsp. golden raisins

1 tbsp. shredded coconut

Goji berries, banana, chia seeds, and coconut flakes to garnish
Preparation (6):
Rinse quinoa until the water becomes clear, then in a medium saucepan, mix with water, dates, and coconut milk.

Boil over low heat so that the mixture simmers for 15 minutes or until the quinoa softens.

Stir in the cardamom, cinnamon, pepitas, nutmeg, golden raisins, and shredded coconut.

Cook for an extra 5 minutes until the quinoa softens and is fully cooked. Be sure to add water if necessary.

Serve hot, topped with chia seeds, goji berries, banana, and coconut flakes. Add honey or maple syrup to sweeten further if you like.
Nutrition (6)
Calories- 357

Fat- 12 g

Carbs- 56 g

Fiber- 8 g

Protein- 8 g (calculated with ½ tsp. chia seeds and 20 g goji berries)
Chicken Protein Bowl Recipes
Chicken is one of the most loved protein sources globally. Take a look at these recipes that play around with chicken and create delicious bowl dishes.
Quick Chicken Hummus Bowl (4)
This simple recipe is from BBC Good Food (4). It is straightforward and combines healthy foods, including carrots, edamame beans, and avocado. Check it out:
Ingredients (4):
200 g pouch cooked mixed grains (Merchant Gourmet red rice & quinoa were used in this recipe)

1 cooked chicken breast, sliced at an angle

200 g hummus

150 g baby spinach, roughly chopped

100 g pomegranate seeds

1 small lemon, zested and juiced

1 small avocado, halved and sliced

½ red onion, finely sliced

2 tbsp. toasted almonds
Preparation (4):
Mix 2 tbsp. of the hummus with half the lemon juice, lemon zest and water to make a drizzly dressing. Squeeze the grain pouch to separate the grains, divide them into bowls, and toss them through the dressing. Top each bowl with a handful of spinach.

Squeeze the remaining lemon juice over the avocado halves, then add a half to each bowl. Divide the pomegranate seeds, chicken, almonds, onion, and remaining hummus between the bowls and gently mix everything before eating.
Nutrition (4)
Calories- 779

Fat- 47 g

Carbs- 49 g

Fiber- 14 g

Protein- 34 g
Want to build an attention-grabbing bubble butt, blast away fat that's stored in all the wrong places, spring-clean your diet, turn back the clock on your skin, skyrocket your self-confidence and shatter your insecurities? Check out the BetterMe app and set this plan in motion!
Chicken & Veg Bowl (3)
The other chicken recipe to try is this Chicken & Veg Bowl recipe from BBC Good Food (3). It makes four servings. You can get more details from the website, but here is an overview:
Ingredients (3):
250 g brown basmati rice

2 chicken breasts, sliced

100 g frozen edamame beans or peas, defrosted

100 g grated carrots

100 g frozen sweetcorn

100 g red peppers, cut into small cubes

1 tbsp. rapeseed oil

1 garlic clove, crushed

2 tbsp. hoisin sauce

1 avocado, stoned and sliced

1 lemon, cut into quarters, to serve (optional)
Preparation (3):
Cook the rice as per the pack instructions, drain, and return to the pan to keep warm. Heat the oil in a frying pan, add the garlic and fry until golden, roughly 2 mins. Add the chicken and let it fry until the pieces cook through. Stir in the hoisin sauce, season and let it cook for an additional 2 mins. Cook the edamame beans and sweetcorn in simmering water for 2 mins, then drain.

Divide the rice into four bowls, then top with the chicken slices in a strip down the middle, with the red pepper, carrot, sweetcorn, beans or peas, and avocado down either side. Squeeze lemon before serving, if you like.
Nutrition (3)
Calories- 460

Fat- 13 g

Carbs- 54 g

Fiber- 7 g

Protein- 27 g
Brussels Sprouts Grain Bowl (1)
This recipe is perfect if you are looking for a plant-based protein bowl recipe. It serves two and is as follows:
Ingredients (1):
170 g Brussels sprouts, halved

½ butternut squash (300g), peeled and chopped into 2 cm cubes

50 g pumpkin seeds

200 g pouch cooked grains (quinoa was used in this recipe)

1 tbsp. olive oil

2 tbsp. hummus

1 tbsp. tahini

2 tsp. maple syrup

1 lemon, zested and juiced

A handful of soft herbs (parsley, coriander, mint or dill, or a combination), roughly chopped
Preparation (1):
Heat the oven to 200C/180C fan/gas 6. Toss the squash in half the oil on one end of a baking tray. Roast for 20 mins while stirring halfway. Add the sprouts to the other end of the tray, drizzle with the remaining oil, season and roast for an extra 15 mins until the sprouts are crisp and the squash is tender.

Take a small bowl and mix the lemon juice, maple syrup, tahini, and zest to make a dressing. Add some water to loosen if it becomes too thick. Toast the pumpkin seeds in a dry frying pan over low heat until they start to pop

Heat the grains as per the pack instructions, then divide between two bowls. Top with the hummus, roasted veg, pumpkin seeds, and herbs. Drizzle with the dressing and toss everything together right before serving.
Nutrition (1)
Calories- 628

Fat- 32 g

Carbs- 55 g

Fiber- 16 g

Protein- 21 g
Read More: Cooked Asparagus Nutrition Facts, Health Benefits, And Recipes
Steamed Salmon & Veg Rice Bowl (5)
The other recipe to try is this simple salmon and vegetable rice bowl recipe from BBC Good Food. It is as follows:
Ingredients (5):
200 g brown rice

Four 100g salmon filets

200 g pak choi, chopped into chunky pieces

100 g green beans
For the dressing
4 tbsp. sweet soy sauce (kecap manis)

2 tbsp. sambal oelek (chopped chili in a jar) or 1 red chili, deseeded and chopped

Juice from 3 limes

1 tbsp. rice vinegar

1 tbsp. golden caster sugar
To serve
4 spring onions, finely chopped

4 tbsp. mixed seeds (sesame, pumpkin, and sunflower seeds were used in this recipe)

Pickled ginger, chopped (optional)
Preparation (5):
Take a small bowl and mix the dressing ingredients, then set aside. Boil the rice in plenty of water, then drain when cooked, or after about 15 mins.

Elsewhere, put the fish and vegetables in a large steamer in two layers. Let the fish steam for 5 to 8 minutes and the veggies for 4 to 5 minutes or until cooked through. Serve the rice into bowls and top with the steamed veggies and fish. It makes 4 servings. Pour some dressing over and top with the mixed seeds, pickled ginger, and spring onions, if you like.
Nutrition (5)
Calories- 445

Fat- 12 g

Carbs- 54 g

Fiber- 4 g

Protein- 28 g
When it comes to weight loss, progress is made by inches, not miles, so it's much harder to track and a lot easier to give up. BetterMe app is your personal trainer, nutritionist and support system all in one. Start using our app to stay on track and hold yourself accountable!
The Bottom Line
Protein bowls have become very popular in the world. You might have seen several photos online of different protein bowls with colorful combos of healthy foods like fruits, vegetables, seeds, and nuts. So, most people have been on the look for protein bowl recipes.
There are loads to choose from, depending on your preferred ingredients. However, it would be best to talk to your doctor and dietitian first before making any major dietary changes. This is because you have to account for your daily calorie needs, nutritional requirements, and any individual needs you have.
For example, you must use vegan protein bowl recipes if you are vegan, or you may need to limit certain foods due to a medical condition. So, consult first. Otherwise, all the best!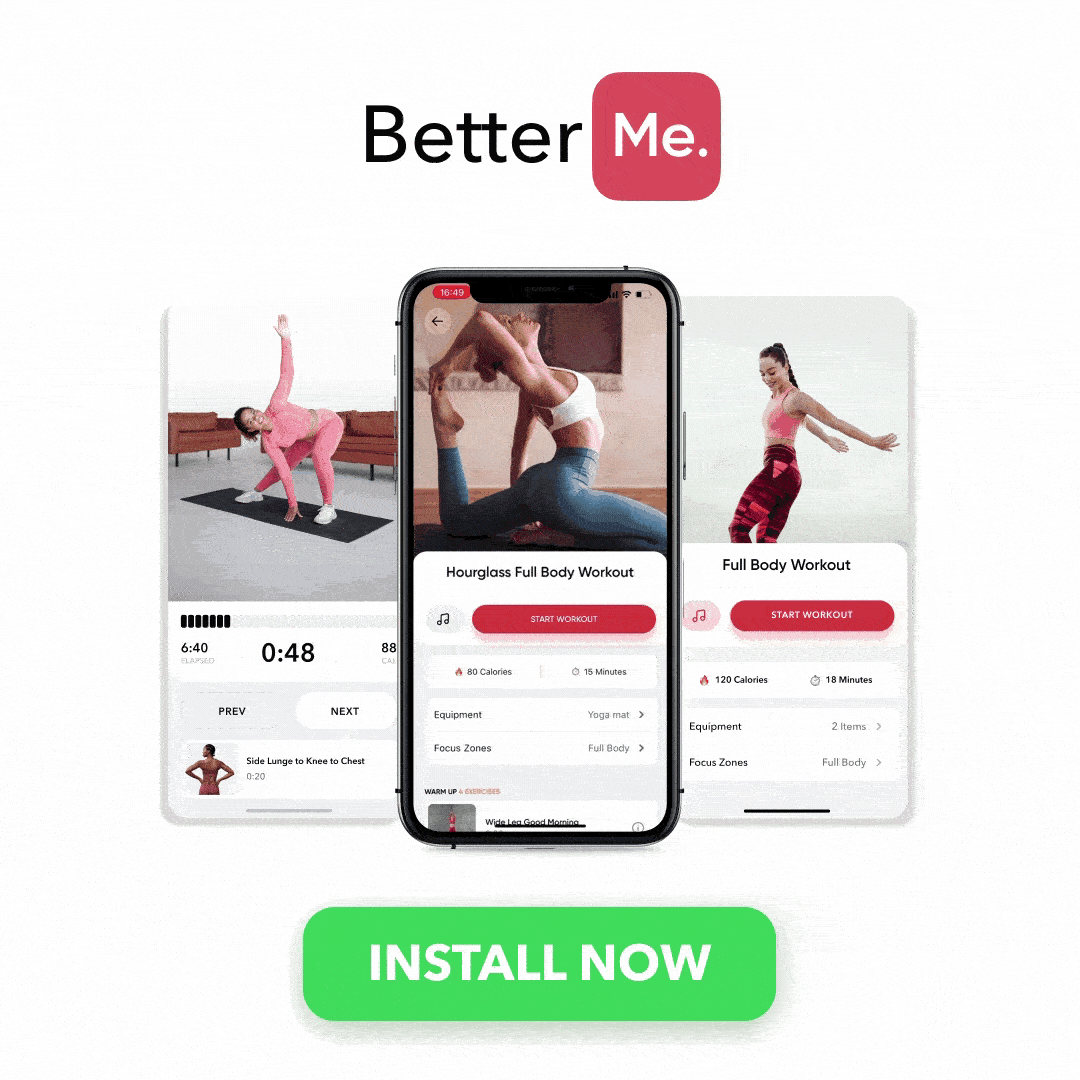 DISCLAIMER:
This article is intended for general informational purposes only and does not address individual circumstances. It is not a substitute for professional advice or help and should not be relied on to make decisions of any kind. Any action you take upon the information presented in this article is strictly at your own risk and responsibility!