The right fuel before a workout can make all the difference in how you feel and perform. Contrary to popular belief, working out on an empty stomach won't help you lose weight. In fact, you may end up feeling lightheaded and fatigued, which isn't ideal when trying to power through a tough workout. To make the most of your workout, it's important beforehand to eat a healthy snack that will give you sustained energy. The right snack depends on factors such as the time of day you're working out, the intensity of your workout, and how long it will last (12). Here are some general guidelines to help you choose the best pre-workout snack, as well as some meal ideas and recipes.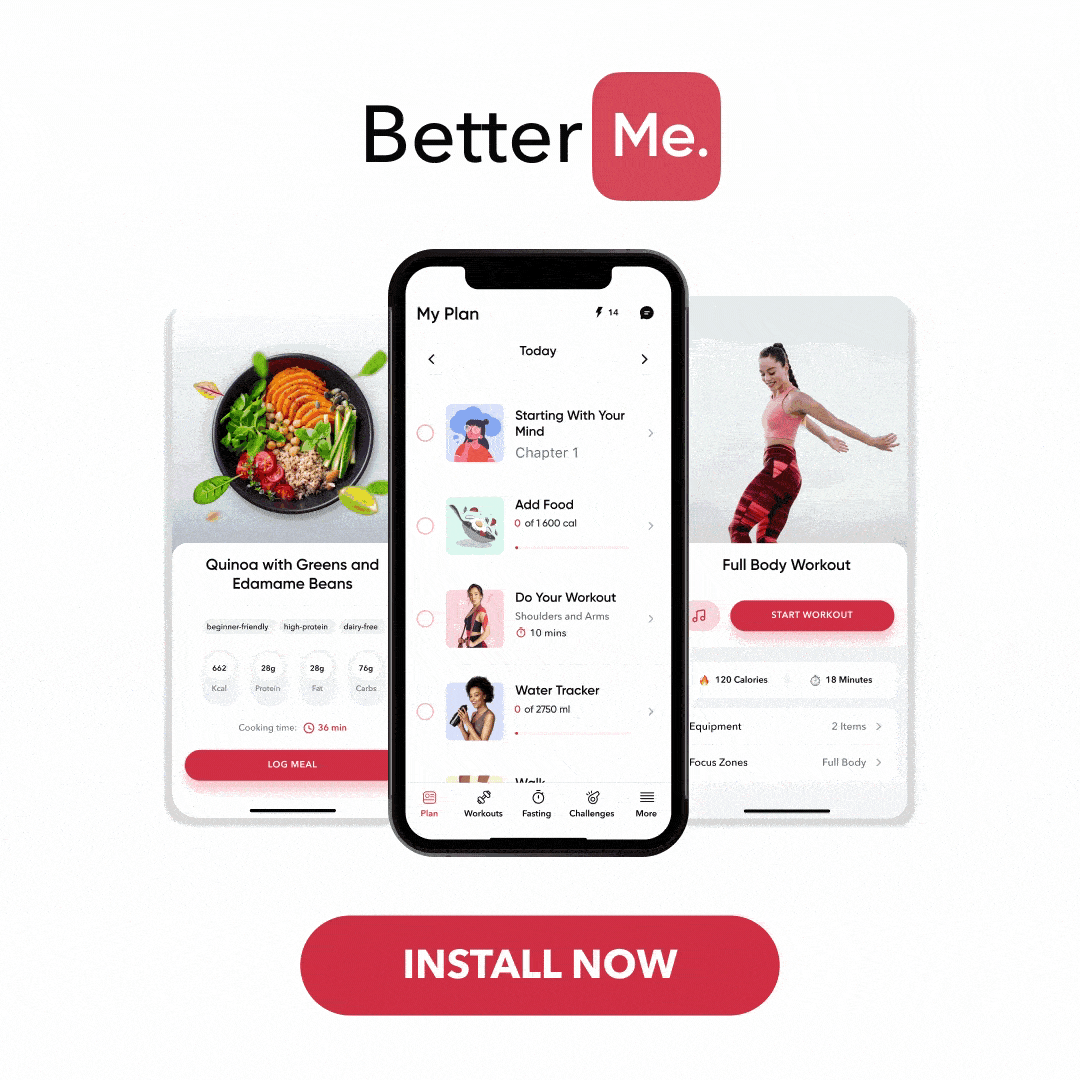 What Is A Good Pre-Workout Snack?
A good pre-workout snack should be:
Light and easy to digest

High in simple-carbohydrates for energy

Moderate in protein

Low in fat
Some of the best pre-workout snacks include:
Fruit, such as an apple or banana with nut butter

Vegetables, such as carrot sticks with hummus or yogurt dip

Yogurt with berries and granola

Whole grain toast with honey

A rice cake with peanut butter

A protein shake or smoothie
What Is A Bad Pre-Workout Snack?
A bad pre-workout snack is one that is:
High in fat

High in fiber

Difficult to digest

Low in nutrients
Some of the worst pre-workout snacks include:
Fried foods

Heavy meals

Sugary snacks and candy

High-fiber foods, such as beans or broccoli
Read More: Overnight Chia Pudding: Snack Your Way To Good Health
When Should You Eat A Pre-Workout Snack?
Ideally, you want to eat your snack 30 to 60 minutes before working out. This gives your body time to digest the food and convert it into energy. If you're short on time, aim for at least 15 minutes.
Keep in mind that how you feel is just as important as what you eat. If you're feeling bloated or uncomfortable after eating, it's better to wait a bit longer or have a smaller snack. You don't want to be weighed down during your workout.
What Are Some Good Pre-Workout Meals?
If you have a little more time before working out, you can have a small meal instead of a snack. Just make sure it's something light that won't weigh you down.
Some good pre-workout meals include:
A turkey sandwich on whole grain bread

A grain-based salad with chicken or fish

A bowl of soup

A small bowl of oatmeal and a hard boiled egg
Pre-Workout Snack Recipes
If you're looking for some healthy snack ideas, here are a few recipes to try.
Healthy Fruit And Yogurt Parfait (13)
This recipe uses nonfat Greek yogurt, which is high in protein and perfect for a pre-workout snack.
Ingredients:
1 cup nonfat vanilla Greek yogurt

1/2 cup mixed berries (blackberries, raspberries, or blueberries)

1 tablespoon honey

1/4 cup good quality granola
Instructions:
In a tall glass, layer the yogurt, berries, honey, and granola.

Alternate layers until all ingredients are used.

Enjoy immediately or cover and refrigerate for up to 2 hours.
If you wish to free yourself from all the extra pounds that have been weighting you down for way too long, start using the BetterMe app and overhaul your entire life!
Easy Pre-Workout Smoothie (6)
Banana, protein powder, almond milk, and honey come together to create this quick and easy smoothie. It's perfect for those mornings when you're short on time but need sustained energy for your workout.
Ingredients:
1 ripe banana, peeled

1/2 cup frozen blueberries

1 tsp maple syrup

1 tsp cinnamon

juice from 1/2 lemon

2 scoops protein powder of your choice

1/2 cup unsweetened almond or oat milk
Instructions:
Add all ingredients to a blender and blend until smooth, adding more milk as needed to reach desired consistency.

Enjoy immediately or store in a covered container in the fridge for up to 24 hours.

If using fresh berries, add 1/4 cup of ice cubes to the blender.
Hard Boiled Egg And Avo Toast (7)
When you have a hearty appetite before gym time, this recipe from breakfast for dinner will help you satisfy it. It's high in protein and healthy fats, making it the perfect pre-workout meal.
Ingredients:
1 egg

quarter an avocado, peeled, pitted and sliced

1 piece whole wheat bread

salt and pepper, to garnish

red pepper flakes, to garnish
Instructions:
Make the hard-boiled egg:

Place the egg in a small saucepan and cover with cold water.

Bring the water to a boil over medium heat, then remove from the heat and let sit for 10 minutes.

Carefully peel the egg and set aside.

Toast the bread.

Slice the avocado and set aside.

Toast the bread in a toaster or under the broiler in the oven.

Assemble the toast

Spread the avocado on the toast, then top with the egg and season with salt, pepper, and red pepper flakes.
Rice Cakes With Almond Butter (10)
If you need a preworkout snack that's fairly low in calories but will give you sustained energy, try this recipe from Meal Garden.
Ingredients: 
2 brown rice cakes

2 tablespoons almond butter

1/4 teaspoon ground cinnamon

1 small apple, sliced thin

honey, for drizzling (optional)
Instructions: 
Spread the almond butter on top of the rice cakes, then sprinkle with cinnamon.

Top with sliced apples and a drizzle of honey, if desired.

Enjoy immediately or store in a covered container in the fridge for up to 24 hours.
Read More: Keto Granola: Your Answer To Healthy, Low-Carb Snacking
BLT Stuffed Avocados (1)
While on a keto diet, it's important to get enough fat in your diet and this recipe is a great way to do that. It's also high in protein, making it perfect for a pre-workout snack that won't kick you out of ketosis.
Ingredients: 
4 strips thick-cut Bacon

1 cup toasted, fresh bread crumbled into small pieces (from a sourdough loaf, or other crusty bread)

1 cup finely Chopped Tomatoes

1 cup finely Chopped Romaine Lettuce

2 Tablespoons Mayonnaise

1/2 tsp kosher salt

pinch ground pepper

4 Large Ripe Avocados

juice of 1/2 lemon
Instructions:
In a frying pan over medium heat, cook the bacon until crisp. Remove to a paper towel-lined plate to cool.

In a medium bowl, mix together the bread crumbs, tomatoes, lettuce, mayonnaise, salt and pepper. Crumble in the bacon.

Cut the avocados in half lengthwise and remove the pit. Scoop out some of the avocado so that the BLT mixture will fit, then stuff each avocado half with the mixture.

Sprinkle it with lemon juice and serve immediately.
Cauliflower Hummus And Carrots (9)
Vegetarian and gluten-free, this recipe is perfect if you're looking for a light but satisfying snack. The hummus is high in protein, while the carrots provide complex carbs for sustained energy.
Ingredients:
Protein-Packed Cauliflower "Hummus" (Raw and Paleo)

1/2 small head of cauliflower

1 cup of sesame seeds

1 cup of hemp seeds

juice of one lemon

1/4 cup olive oil

1/4-1/2 cup water

1 tsp.cumin

salt to taste
Instructions:
Soak the sesame and hemp seeds in water for at least 4 hours, or overnight.

Drain and rinse the seeds, then combine them in a food processor with chopped cauliflower and the rest of the ingredients.

Blend until smooth, adding more water if needed.

Serve with carrots or other raw veggies.
Yanking yourself back in shape has never been so easy with our game-changing fitness app! Start transforming your life with BetterMe!
Other Key Considerations Before Your Workout
Here are some other things to keep in mind before you fuel up for your workout:
Supplements
There are hundreds of different workout supplements on the market, and it can be tough to know which ones are worth taking. If you're looking for a pre-workout supplement, look for one that contains the following research-backed ingredients: 
Pre-workout supplements may contain all or some of these ingredients. If you're not sure which one to take, talk to a healthcare professional or certified fitness trainer.
Hydration
It's important to stay hydrated before, during, and after your workout. Dehydration can cause fatigue, muscle cramps, and other problems (8).The best way to stay hydrated is to drink water throughout the day. You should also drink water before, during, and after your workout.
If you're going to be working out for more than an hour, you may also want to consider adding a sports drink to your hydration plan. Sports drinks contain electrolytes like sodium and potassium, which can help replace any that are lost through sweat.
Some sports drinks can be high in sugar, so if you're watching your intake, look for one that's low in sugar or make your own.
You can opt for these natural electrolyte-replenishing foods and drinks instead: 
Coconut water

– Coconut water is a good source of electrolytes and can help you stay hydrated during your workout.

Watermelon juice

– Watermelon is a good source of electrolytes and can help you stay hydrated during your workout.

Banana smoothie

– Bananas are a good source of potassium and can help you replenish electrolytes lost through sweat.

Chocolate milk

– Chocolate milk is a good source of protein, carbs, and electrolytes. It can help you refuel after a workout.

Homemade sports drinks

– You can make your own sports drink by mixing water, salt, and a natural sweetener like honey or maple syrup. 

You can find the proper proportions from trusted reputable sources online

. 
Timing
When you eat is just as important as what you eat when it comes to pre-workout snacks. You want to give your body time to digest the food so that you have energy for your workout, but you don't want to eat too close to your workout or you might feel sick.
A general rule of thumb is to eat a small snack 30-60 minutes before your workout. This will give your body time to digest the food without making you feel too full or sick. This time frame may vary from person to person, so do what feels best for you.
If you're working out first thing in the morning, you may want to eat a light snack before your workout and/or have a cup of coffee to help you wake up and get moving.
Final Thoughts
Pre-workout snacks are an important part of any fitness plan. By eating the right foods before your workout, you can improve your performance and have enough energy to get the most out of your workout. There are a variety of healthy pre-workout snack options to choose from, find one that fits your needs and preferences.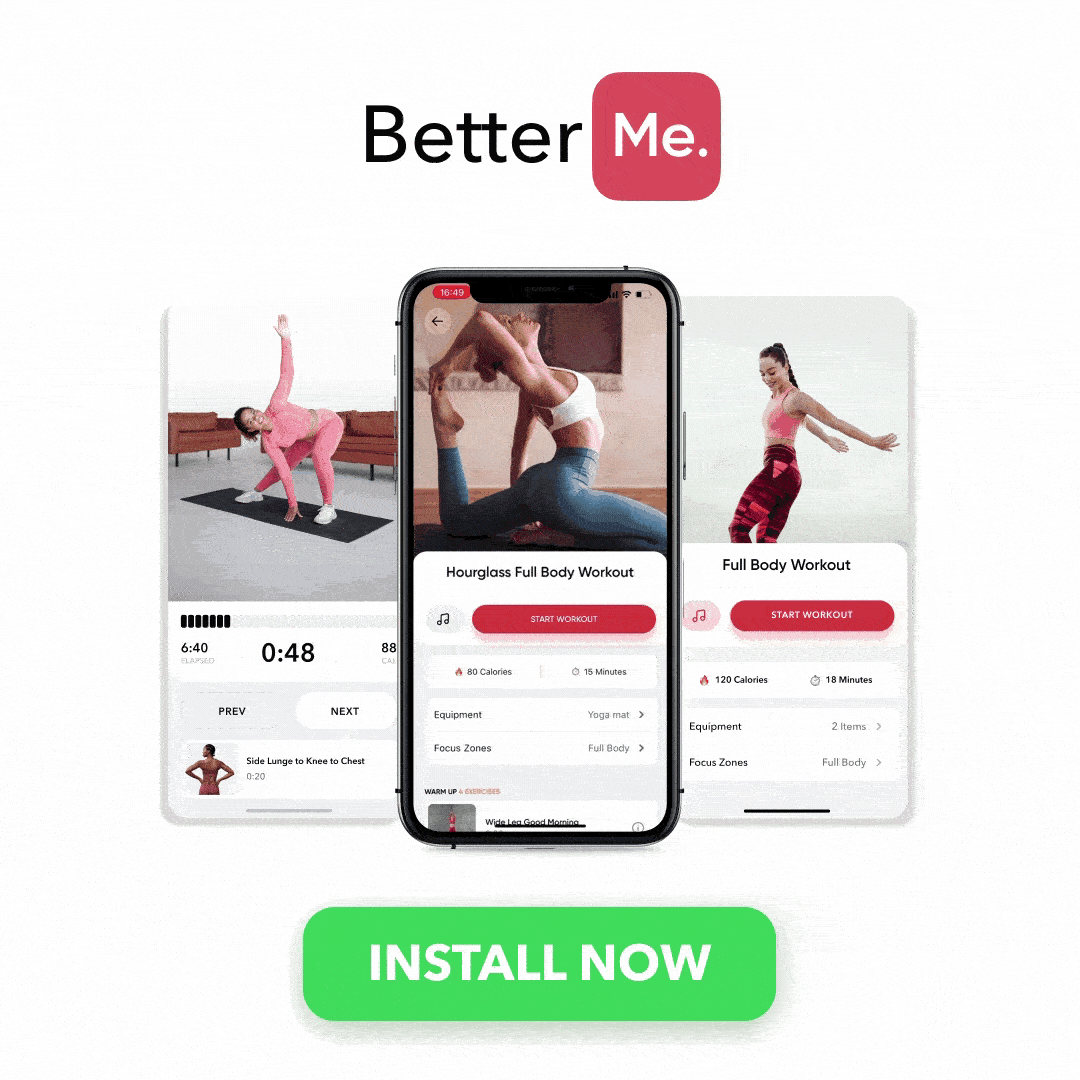 DISCLAIMER:
This article is intended for general informational purposes only and does not address individual circumstances. It is not a substitute for professional advice or help and should not be relied on to make decisions of any kind. Any action you take upon the information presented in this article is strictly at your own risk and responsibility!