The history of nachos is a bit murky, but most agree that they were invented in the 1940s by Ignacio "Nacho" Anaya (7). Nachos as we know them today – tortilla chips covered in melted cheese and other toppings – were first served at his restaurant in Piedras Negras, Mexico. Anaya's original nachos were pretty simple: just tortilla chips, cheese, and jalapeños. But today, nachos can be loaded with all sorts of toppings, from beans and meat to fruits and vegetables. And while nachos are often thought of as an unhealthy snack, they can be quite nutritious – if you make them the right way. Read about healthy nachos here!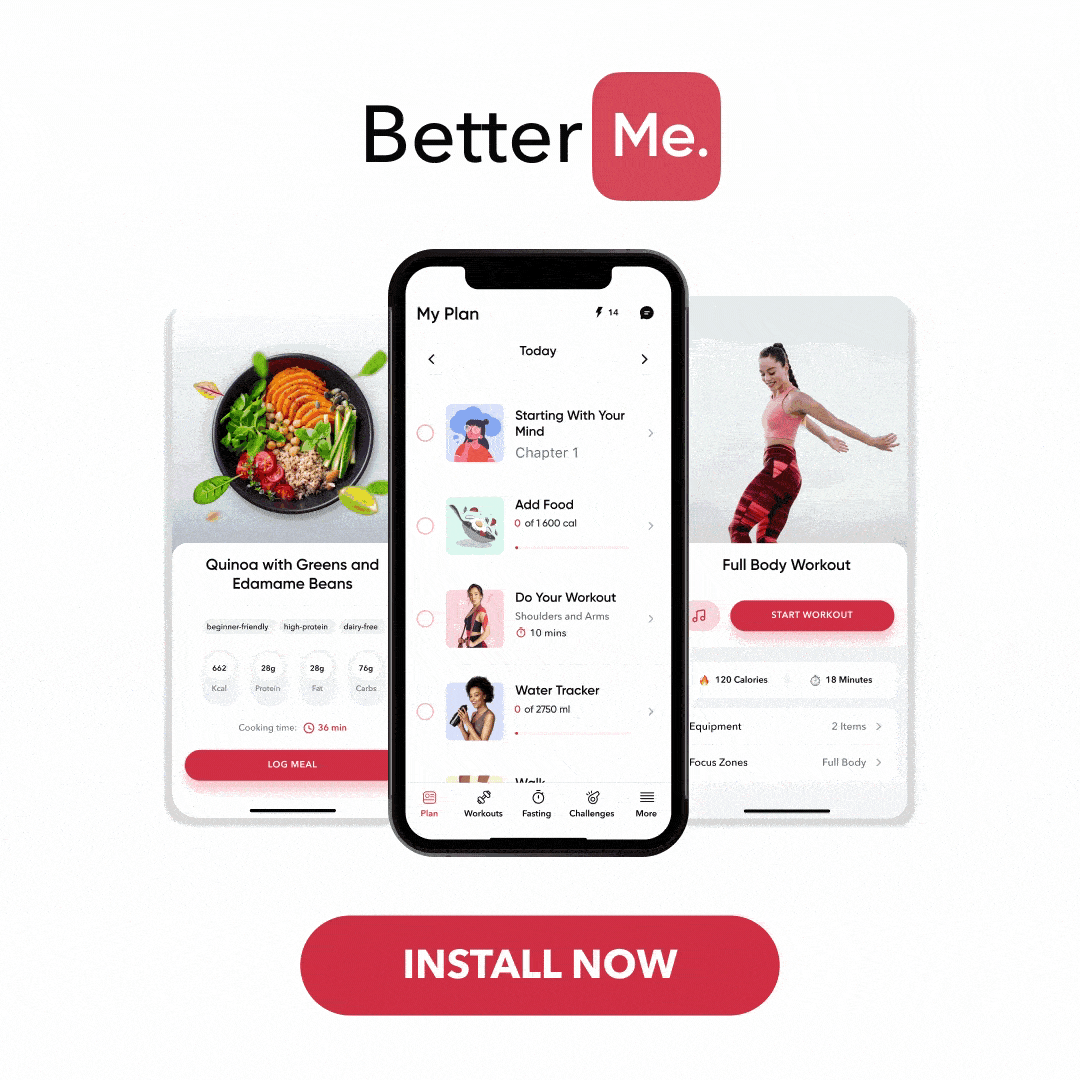 Here are five tips for making healthier nachos:
1. Choose Whole Grain Tortilla Chips Over Refined Chips
One aspect of nachos that makes them unhealthy is the type of tortilla chips that are typically used. Many store-bought tortilla chips are made from refined flour, which is not as nutritious as whole grain flour. 
For one, they have a high glycemic index, meaning they cause a quick spike in blood sugar levels. They're also devoid of fiber and other nutrients which are found in whole grains (6).
When making nachos at home, be sure to use whole-grain tortilla chips. These are made with whole grain cornmeal or another type of whole grain flour, and they offer more fiber, vitamins, and minerals than their white flour counterparts. 
Additionally, they tend to have a lower glycemic index and more fiber, so they can make you feel more full and can help control blood sugar levels for those with diabetes or impared glucose tolerance.
2. Load Up On The Vegetables
Another way to make healthier nachos is to load them up with vegetables. This not only adds more nutrients and fiber to the dish, but it also helps to fill you up so you don't need to eat as many tortilla chips (3).
Some great vegetables to add to nachos include diced tomatoes, onions, bell peppers, jalapeños, and spinach. For an extra dose of protein you could also add black beans, kidney beans, or chickpeas.
3. Use A Leaner Meat
If you're adding meat to your nachos, be sure to use a leaner option. Ground beef that is higher in fat will make the nachos less healthy, so opt for leaner ground beef or ground turkey. You could also use shredded chicken.
4. Go Easy On The Cheese
Cheese is a common ingredient in nachos, but it's best to use it sparingly. Just a small amount of cheese will go a long way in terms of flavor, so there's no need to go overboard.
And, if you're looking for a healthier cheese option, you could use part-skim mozzarella or low fat cheddar cheese. These have less fat than other types of cheese, but they'll still provide that cheesy flavor you're looking for.
Skip the processed cheese sauces and shred your cheese to make a little bit go further.
Read More: Healthy Caribbean Recipes: Eat This, Not That To Maintain Good Health
5. Skip The Sour Cream And Use Plain Greek Yogurt Instead
Sour cream is another common nacho topping, but it's high in saturated fat and calories. If you're looking for a healthier option, use plain Greek yogurt instead. It has less fat and calories than sour cream, and it also provides a good dose of protein.
So there you have it – five tips for making healthier nachos. By following these tips, you can enjoy your favorite snack without all of the guilt.
4 Healthy Nacho Recipes
We've rounded up 10 of our favorite healthy nacho recipes that are perfect for your next game-day party or movie night. From traditional to unique, these nacho recipes will satisfy everyone's cravings!
Low Carb Fajita Nachos (2)
These low-carb fajita nachos are a fun and easy way to enjoy all of your favorite Mexican flavors without all of the guilt. Piled high with sautéed veggies, chicken, and cheese, these nachos are perfect for anyone on a low-carb diet.
Ingredients:
For the Nachos
1 lb. ground beef

1 tablespoon chili powder

2 teaspoons ground cumin

1 tablespoon garlic powder

½ tablespoon maple syrup

2 tablespoons green chiles canned

⅛ teaspoon salt

1 lb. mini bell peppers halved

Olive oil cooking spray

Salt and pepper to taste

½ large white onion finely diced

1 cup shredded cheddar cheese

Fresh cilantro minced
For the Avocado Crema
1 ripe large avocado

2 tablespoons lime juice

2 tablespoons plain Greek yogurt

1-4 tablespoons water depending on how thick you want the crema

Pinch of salt to taste
Instructions:
Preheat your oven to 375°F.

To a large skillet over medium-high heat, add the ground beef. Cook until browned and crumbly. Drain any excess fat and remove it from heat.

Add the chili powder, cumin, garlic powder, maple syrup, green chiles, and salt and stir to combine. Set aside.

Prepare the bell peppers by halving them and removing the seeds. Season with salt, pepper, and olive oil cooking spray. Toss to coat.

Spread the bell peppers onto one large or two small baking sheets and stuff each pepper half with the ground beef mixture.

Top the nachos with shredded cheese and diced onions.

Bake for 10-15 minutes, or until the cheese is melted and bubbly.

While the nachos are baking, prepare the avocado crema by adding all ingredients to a blender or food processor and blending until smooth.

Serve the nachos topped with avocado crema and fresh cilantro. Enjoy!
Grilled Sweet Potato Nachos (4)
These sweet potato nachos are a fun and healthy twist on the classic dish. They're made with roasted sweet potatoes instead of tortilla chips, and they're topped with all of your favorite nacho toppings.
Ingredients:
For the nachos

2 large sweet potatoes

1 tablespoon olive oil

1 teaspoon each chili powder and cumin

1 14-ounce can of refried black beans 

1 cup frozen sweet corn

3 oz. multigrain tortilla chips (enough for a single layer)

chopped cilantro for topping

crumbled Cotija cheese for topping
For the cheese sauce:
1/2 teaspoon butter

1 large clove of garlic, minced

1 1/2 cups milk

2 tablespoons flour

1/4 teaspoon salt – more to taste

1/2 cup shredded cheese of choice (I used Monterrey Jack)
Instructions:
Preheat your grill to medium-high heat, about 375-400°F.

Cut the sweet potatoes into thin rounds – about 1/4" thick. Toss with olive oil, chili powder, and cumin.

Spread the sweet potatoes in a single layer on the grill, and grill for 5-7 minutes per side, until tender and slightly charred. Remove from the grill and set aside.

Heat the refried beans in a small saucepan over low heat, stirring occasionally. Set aside.

Roast the corn in a dry skillet over medium-high heat, stirring occasionally, until charred in spots. Remove from heat and set aside.

Assemble the nachos by layering a single layer of tortilla chips on a large plate or platter. Top with refried beans, grilled sweet potatoes, roasted corn, cilantro, and crumbled Cotija cheese.

To make the cheese sauce, melt the butter in a small saucepan over low heat. Add the garlic and cook for 1 minute, stirring occasionally. Add the milk and flour and whisk until smooth. Bring the mixture to a low simmer, whisking continually, until thickened. Add the shredded cheese and salt and stir until smooth.

Drizzle the cheese sauce over the nachos and serve immediately. Enjoy!
Whether you're looking to simply pep up your fitness routine, jazz up your diet with mouth-watering low-calorie recipes or want to get your act together and significantly drop that number on your scale – BetterMe app has got you covered! Improve your body and revamp your life with us!
Cheesy Cauliflower Nachos (1)
Veggie lovers rejoice! These nachos are made with roasted cauliflower "chips" instead of tortilla chips, and they're just as delicious as the real thing. They're perfect for a healthy snack or appetizer.
Ingredients:
1 Tablespoon olive or avocado oil

½ teaspoon garlic powder

½ teaspoon onion powder

½ teaspoon ground cumin

½ teaspoon paprika

¼ teaspoon chili powder

½ teaspoon sea salt

5 cups cauliflower florets, cut into ½-inch slices

⅓ cup refried beans

¾ cup shredded Mexican cheddar cheese

1 jalapeno, sliced

½ cup chopped grape/cherry tomatoes

¼ cup diced red onion

¼ cup chopped fresh cilantro

1 avocado, sliced or chopped (optional)
Instructions:
Preheat your oven to 425 degrees Fahrenheit. Spray a large baking sheet with cooking spray.

Slice the cauliflower into thin "chips" and place them in a large bowl.

Add the oil, garlic powder, onion powder, cumin, paprika, chili powder, and salt to the bowl and toss until the cauliflower is evenly coated.

Spread the cauliflower chips on the prepared baking sheet in a single layer. Roast for 20-25 minutes, or until golden brown.

Remove the cauliflower from the oven and let cool for 5 minutes. Transfer to a large plate or platter.

Add the refried beans to a small bowl and microwave for 30 seconds, or until heated through. Spread the beans over the cauliflower.

Sprinkle the cheese over the nachos and microwave for 30 seconds, or until the cheese is melted.

Top the nachos with sliced jalapeno, tomatoes, red onion, cilantro, and avocado (if desired). Serve immediately. Enjoy!
Gluten-Free Vegan Kale Nachos (5)
Crispy, flavorful, and filling – this plant-based snack is perfect for game days, parties, or anytime you're craving nachos! 
Ingredients:
Kale chips
1 large bundle curly kale (can sub 2 small bundles per 1 large)

2-3 Tbsp avocado oil or melted coconut oil

1 healthy pinch of each; sea salt + black pepper

1 tsp chili powder

1 tsp cumin
1 Tbsp nutritional yeast (optional)
Black beans
1 15-ounce can of black beans (if unsalted, add 1/4 tsp sea salt per can // slightly drained)

1 tsp ground cumin

1 tsp chili powder
Sweet potatoes
1 Tbsp coconut or avocado oil

1 large sweet potato (sliced into 1/4-inch rounds // organic when possible)
Toppings (optional)
Ripe avocado

Favorite salsa (or make your own!)

Fresh chopped cilantro

Sliced red onion
Instructions:
Preheat the oven to 375 degrees F (190 C) and massage kale with a bit of avocado or coconut oil until soft and slightly wilted in appearance. Toss with spices until evenly coated, then arrange on 2 baking sheets. Bake for 10-15 minutes (depending on the thickness of kale leaves), or until crisp and slightly golden brown around the edges. 

Drain and rinse black beans. Heat a medium skillet over medium heat with cumin and chili powder. Once heated, add black beans and cook for 3-5 minutes to soften and absorb flavors. Remove from heat.

Slice sweet potatoes into rounds no thicker than 1/4 inch (if any thicker they won't cook through). Heat a large skillet over medium heat with oil. 

Once hot, add sweet potato slices in an even layer. Season with a pinch each of salt and pepper, then cook for 3-5 minutes per side, or until slightly golden brown and cooked through. Remove from heat.

Once all components are cooked, begin assembling nachos on a large plate or platter by layering kale chips, black beans, sweet potato rounds, avocado, salsa, cilantro, and red onion. Serve immediately.
Read More: Healthy Soul Food: The Guilt-Free Way To Eat Your Favorite Comfort Food
Frequently Asked Questions About Healthy Nachos
Q: Can I Eat Nachos For Weight Loss?
A: While nachos can be a part of a weight loss diet, it's important to make them the right way. Be sure to use whole grain tortilla chips, load up on vegetables, use leaner meats, and go easy on the cheese and sour cream. 
Portion control is also key (8) – don't eat the whole platter of nachos by yourself!
Q: What Can I Use Instead Of Chips For Nachos?
A: Roasted sweet potato slices or roasted kale chips are both great substitutes for traditional tortilla chips. For a lower-carb option, you could use cauliflower florets or zucchini rounds.
Q: Why Are Nachos Not Healthy?
A: Traditional nachos are not always healthy because they're typically made with refined flour tortilla chips, loads of cheese, and fatty meats. Plus, they're often served with sour cream and other high-calorie toppings.
When making nachos at home, be sure to use healthier ingredients to make them a healthier option.
If you struggle to even flirt with the idea of giving up your favorite foods or working out till your legs give way – BetterMe app is here to breathe a fresh perspective into the way you view the weight loss process! Check out the app and experience the fun side of fitness and dieting with BetterMe!
Conclusion
Nachos can be a healthy snack or meal if they're made the right way. For healthy nachos be sure to use whole grain tortilla chips, load up on vegetables, and use leaner meats and cheeses. You could also skip the sour cream and opt for plain Greek yogurt instead. And, don't forget to practice portion control! By following these tips, you can enjoy nachos without all of the guilt.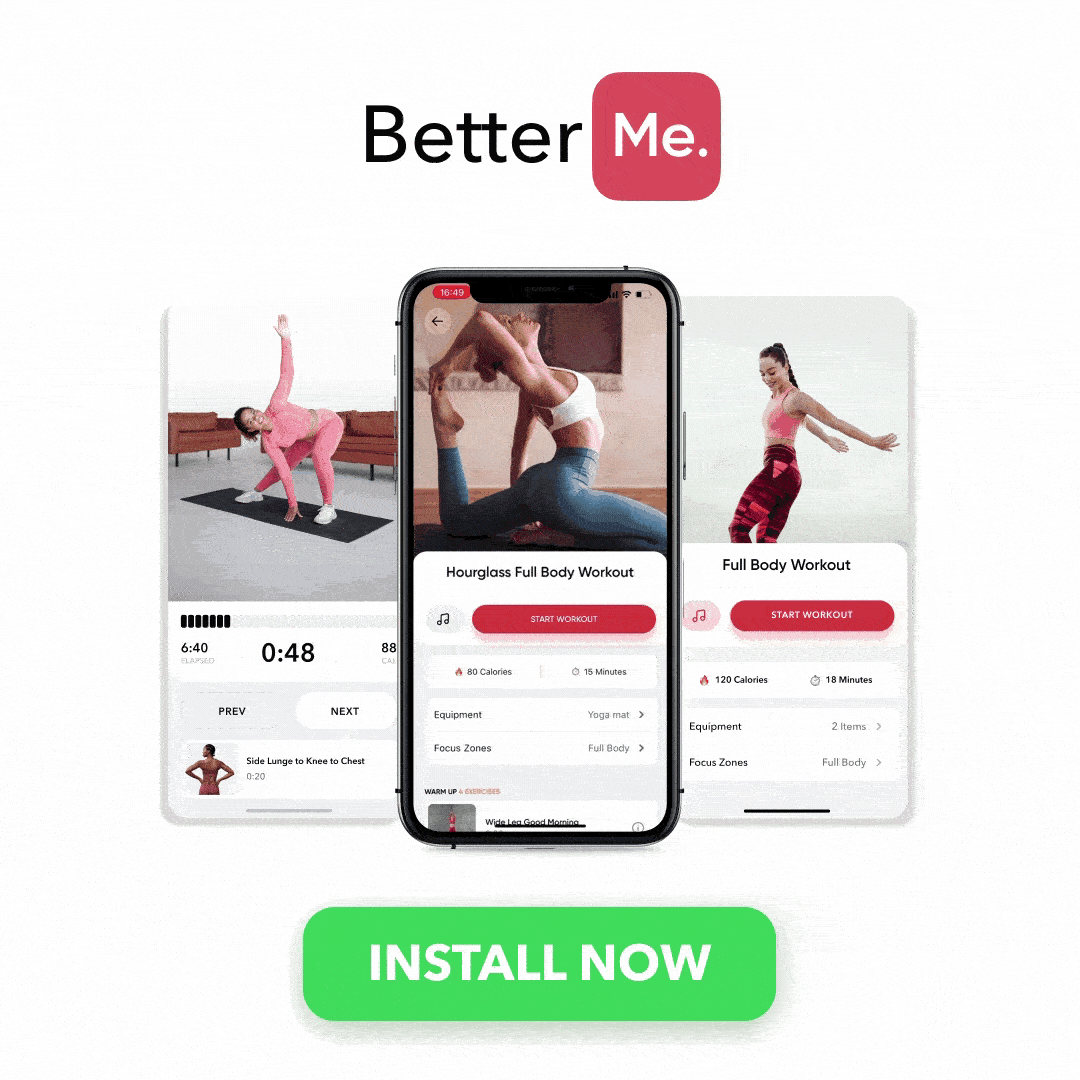 DISCLAIMER:
This article is intended for general informational purposes only and does not address individual circumstances. It is not a substitute for professional advice or help and should not be relied on to make decisions of any kind. Any action you take upon the information presented in this article is strictly at your own risk and responsibility!