When choosing to follow a macro diet you will need as many macro friendly recipes as possible to successfully count your macros throughout the day. These recipes will consider your protein, carbohydrates, and fats, allowing you to properly budget for each meal. 
Protein is a more filling macronutrient, providing you with a sense of fullness and satiety that can lead to maintaining healthy body weight. Many focus heavily on developing high-protein meals to help keep their hunger cues under control, effectively losing weight and maintaining the loss.
Here we will explain macros and how they fit into your daily dietary needs. We will also explain a macro-friendly recipe and provide examples of high-protein recipes. Read on to find out more information about these recipes.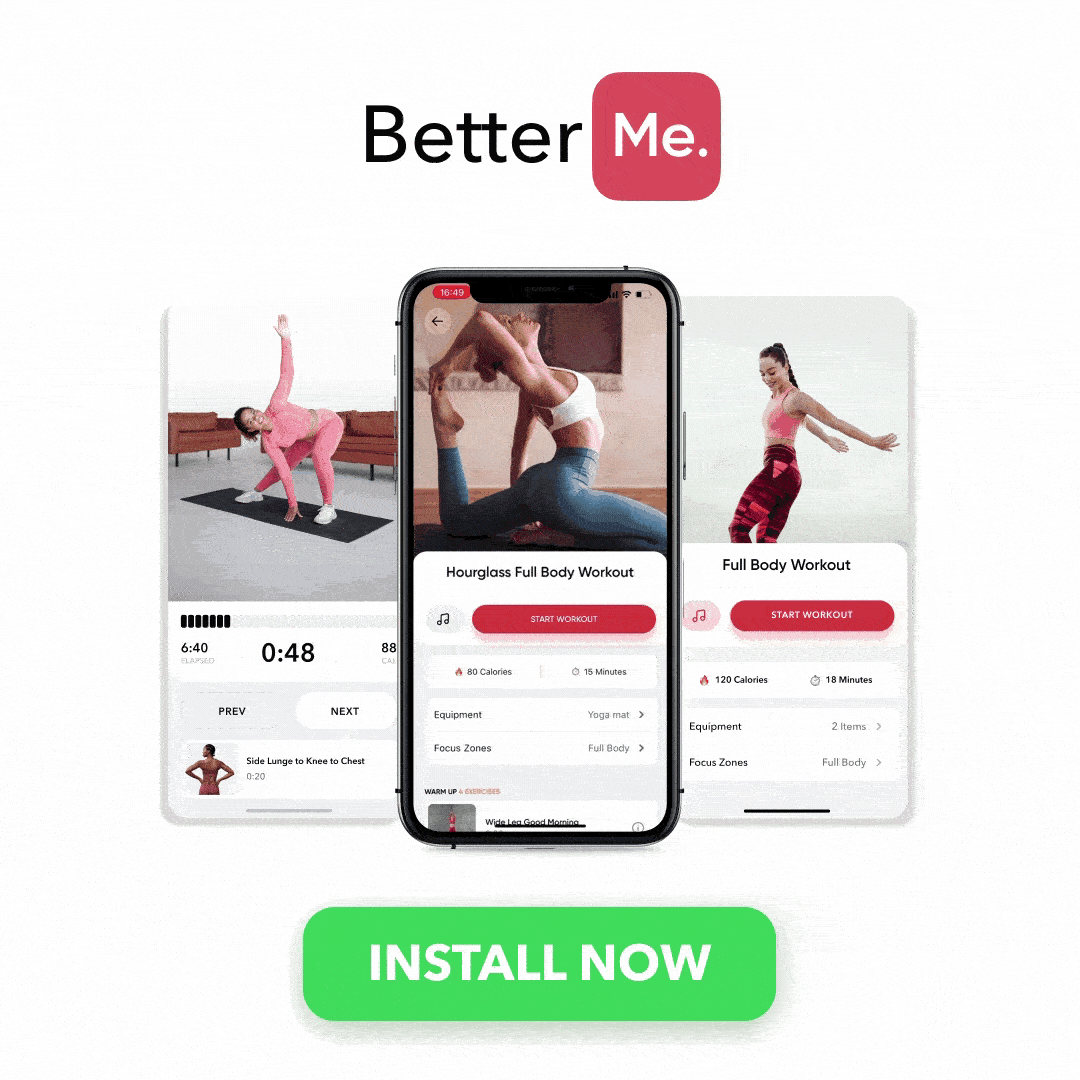 What Are Macros, and Why Do They Matter?
Before understanding the macro diet's ins and outs, you need to understand what macros are. "Macro" is short for the word macronutrient. Macronutrients are divided into the three categories of nutrients that make up most of your diet and which provide you with most of your energy. They include protein, carbohydrates, and fats. To count macros, you'll count the grams of each category of macronutrients you consume. 
That's not to say that keeping track of your calories is a moot point. They are just as essential when counting macros. You'll have to go a bit further with your tracking when you decide to do a macro diet in that you'll need to consider where your calories are coming from. If you have an established daily budget of 2,000 calories but consume 800 calories of protein, that leaves you with 1,200 calories that can be divided between carbohydrates and fats. 
While this sounds like a lot of extra work, it is often called flexible dieting. It allows you to eat what you want as long as it fits your macronutrient budget. This doesn't mean you should drop your healthy eating and just consume candy. However, consuming candy infrequently will not disrupt your pattern of success. Macro dieting takes the concept of "cheat foods" out of the equation, making everything eligible for eating. 
When you count macros, you might effectively reduce stubborn fat stores that you couldn't combat with other diets, maintain lean muscle mass, and achieve satiety.
Downsides to a Macro Diet
However, there are downsides to a macro diet, as you can easily achieve your daily goal while not consuming even one tiny piece of vegetable. A lack of proper balance in your food can lead to missing out on essential vitamins and minerals that your body needs for proper function.
Additionally, those who participate in such a diet can have an increased risk of developing an eating disorder. Studies have indicated a link between restrictive calorie/macro counting and disordered eating. If you have a history of an eating disorder, you may want to avoid dieting altogether. Macro dieters may also be isolated from friends, as going out to dinner begins to feel like an off-limits type of activity due to the difficulty in managing macros when another person prepares the meal.
The important thing when following a macro diet is establishing the number of macros you should eat in a day. You'll need to start by determining your daily caloric intake goal. From there, you can determine your macros with the following calculations (9, 11):
10-35% protein

45-65% carbohydrates

20-35% fats
Read More: Macro-Friendly Desserts: 10 Sweet Treats Under 250 Calories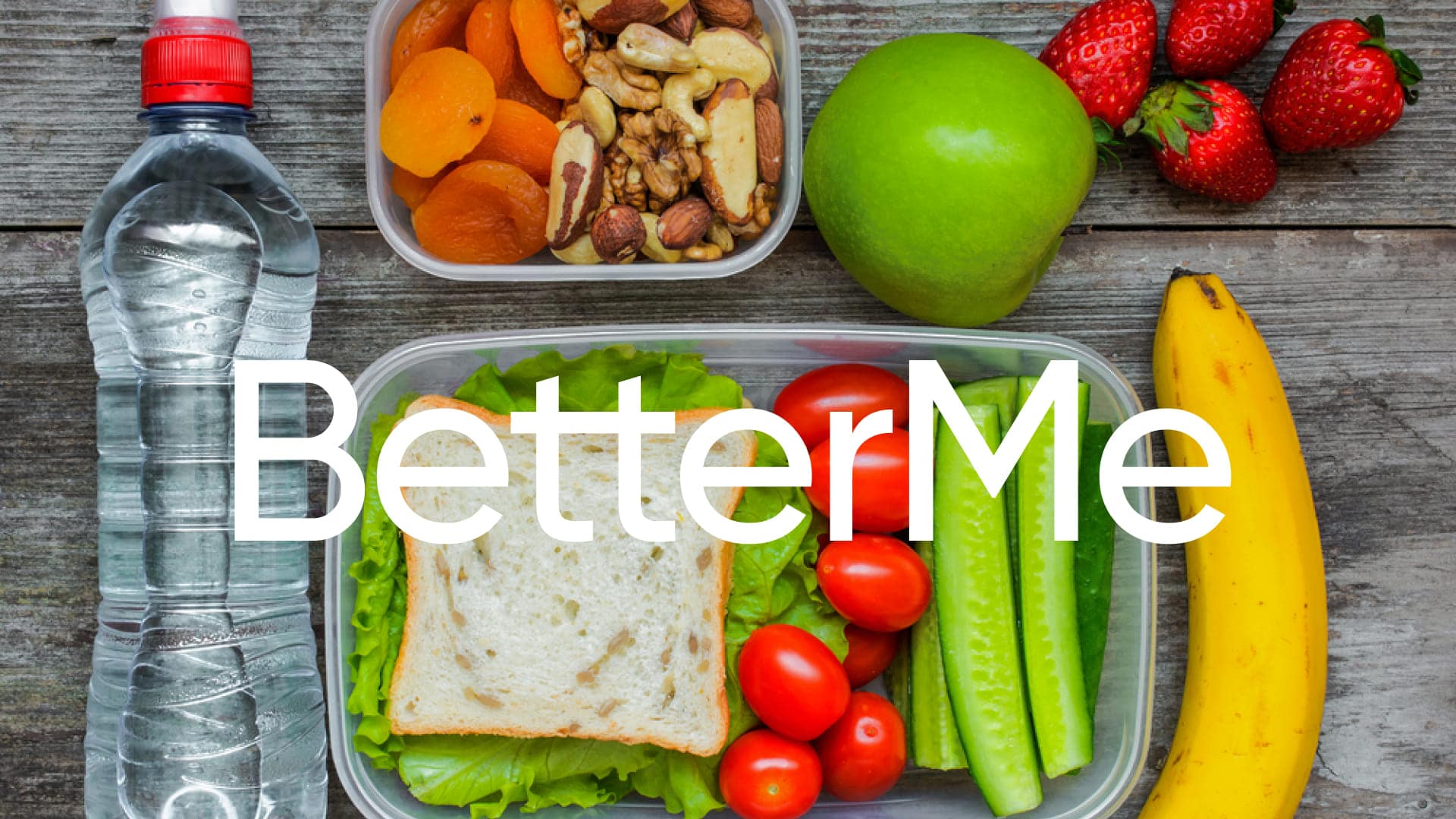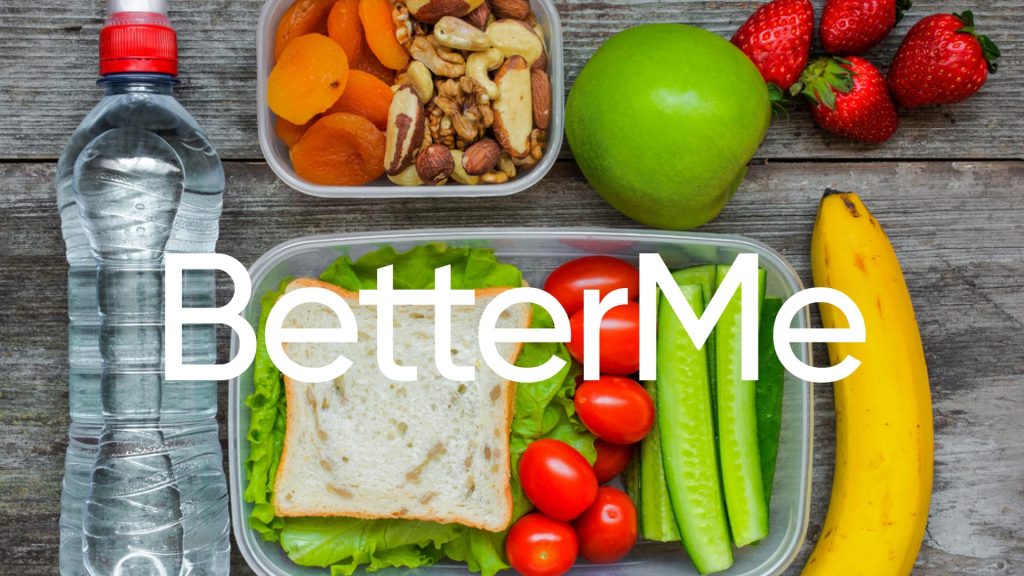 What Are Macro Friendly Recipes?
A macro friendly recipe is one that takes into consideration the three categories of macronutrients based on your daily budget. Most people following a macro diet plan their day, allotting macros for each meal. However, each meal is not required to have the perfect balance of macronutrients as long as the goal for each one is met throughout the day. 
What you can do to help plan your day is to start by considering the meal you are most interested in eating. Once you plan that meal, you can count the macros that will be included in the recipe, then subtract that from your daily totals. This value will tell you what you have left for each macronutrient for the remaining meals. Simply divide them up between the two meals. 
By doing this, you can also create a macro friendly meal plan. Instead of just planning on the day's meals, you'll plan for a minimum of a week, considering the macros in every meal. Using healthy meal prep ideas you can prepare your food ahead of time and freeze it, making weeknight dinners a breeze.
Which Macro Is Most Filling?
Protein and fat tend to be more filling than carbohydrates, although carbohydrates that are high in fiber are more filling than others. Protein is often a main focus for macro dieters, because in addition to being filling, it is less energy dense than fat while also being important for muscle building or maintenance. This combination can result in the maintenance of healthy body weight.
Protein is also essential for many other reasons. Their primary functions include the following:
Provide support to your cells

Support immune function

Aid movement

Required for hormone synthesis and chemical reactions
Amino acids are the building blocks that comprise protein. Nine are considered essential; meaning, your body is not capable of producing them on its own, which means you must obtain them through a healthy diet. 
Age, activity level, pregnancy status, and body size affect daily protein intake requirements. Protein requirements differ from person to person; however, everyone requires the consumption of protein for optimal body functioning (3).
If you wish to cinch your waist, tone up your bat wings, blast away the muffin top – our fitness app was created to cater to all your needs! BetterMe won't give excess weight a chance!
What Meals Are High in Protein?
To have a meal high in protein, you must choose at least one ingredient with a good source of protein. Choosing macro friendly meal prep recipes can help you prepare high-protein meals in advance to meet your macro needs. There are many specific foods you will want to target to include in your meal plan. 
Eggs are one of the most common and beneficial high-protein foods you can include in your meals. The protein from the egg is simple to absorb. Eggs are also a great source of many nutrients, including selenium, Vitamin B12, Vitamin A, and choline. 
If you're looking for a great snack food, almonds are packed with vital nutrients, including magnesium, manganese, fiber, and Vitamin E. If you're vegetarian or vegan, they also hold the benefit of being plant-based. Almonds and other nuts contain healthy fats which have the potential to help reduce LDL cholesterol and high blood pressure. In addition to being a great snack, you can also add this food to salads and grain bowls. Pistachios and cashews are excellent alternatives to almonds.
Fish is a great option for adding protein to your diet because it may help reduce your risk factors for heart disease and type 2 diabetes. Fatty fish contain significant omega-3 fatty acids, which support heart health, among other great benefits. Fish also provides many vitamins and minerals to your diet.
Chicken breast offers excellent versatility in addition to its ability to boost your protein intake. It goes with many macro friendly chicken recipes, allowing you to enjoy it in several ways. From salad to stir fry to soup, the options for chicken are nearly endless. An excellent alternative would be turkey breast. As a lean meat, it offers a low-fat option for protein intake and a slightly different flavor from the chicken, allowing you to spice up your dinner routine (3).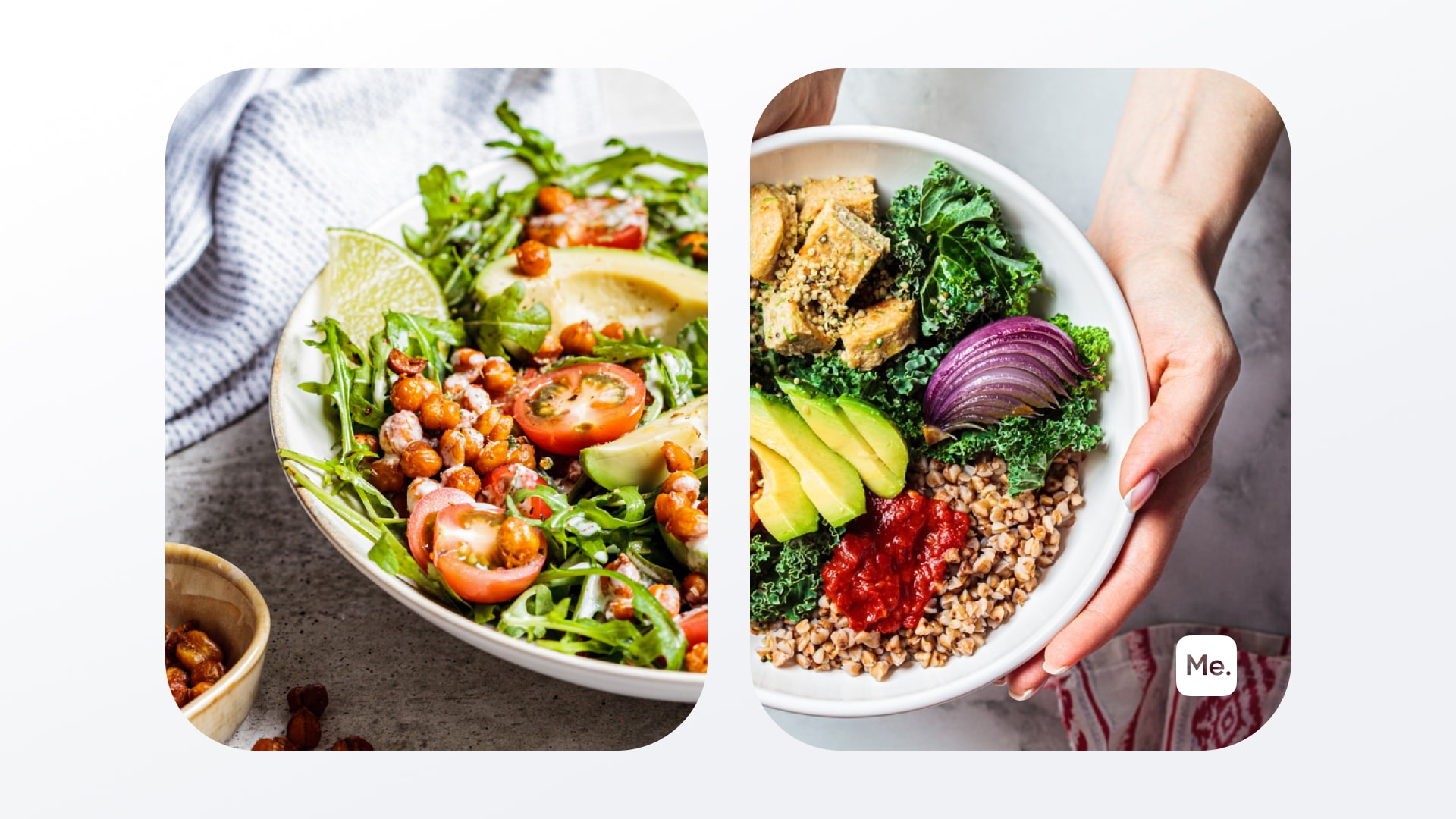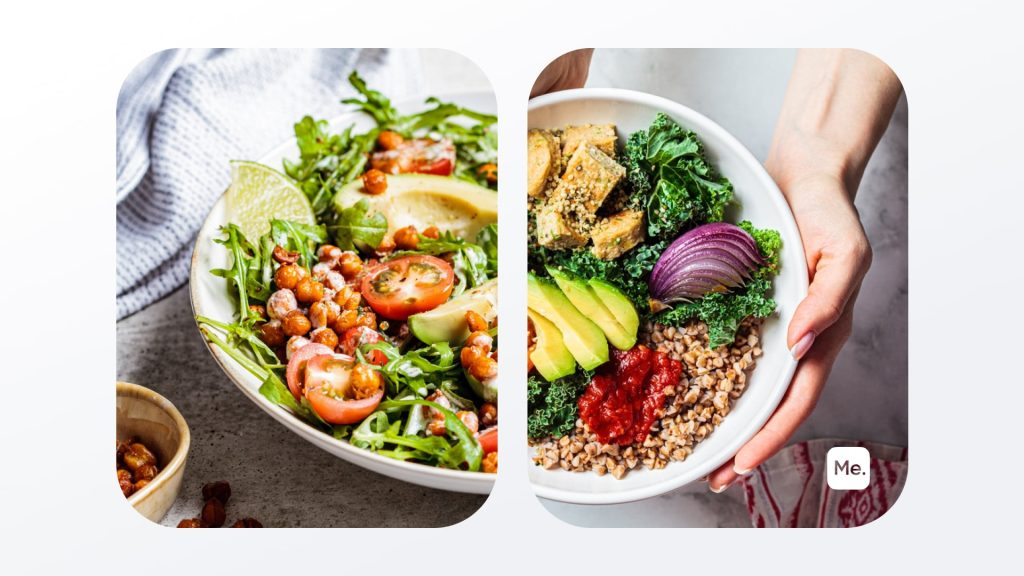 How To Make Easy High-Protein Meals?
When planning macro friendly dinner recipes, you can be as creative as you want to be. If this is your big meal of the day, you should plan your macros around it. Evaluate what percentage of your daily values your dinner will take up and go from there. Even if you're not keeping a close watch on all your macros, you'll want to ensure you get some high-protein meals in, as protein is essential to your body's health. Let's look at some dinner recipes that can spark your imagination.
Salmon With Cilantro and Lime
This recipe provides a fresh take on salmon, adding a little kick with some jalapeño (4).
Ingredients:
2 tbsp oil

1 lime

1 clove garlic, coarsely chopped

½ jalapeño, coarsely chopped

2 tbsp cilantro, coarsely chopped

Salt and pepper to taste

2 lb salmon fillet
Directions:
Preheat oven to 400℉ (200℃).

Puree oil, cilantro, garlic, jalapeño, and the juice and zest of lime with a food processor until smooth.

Line a baking sheet with foil and place salmon on top. Pat dry and season with salt and pepper. Spread the puree on the salmon.

Bake until just cooked, approximately 10 – 15 minutes.
Macros for 1 serving (recipe makes 6): 245 calories, 30 g protein, 14 g fat, 1.5 g carbs.
Pair with a vegetable and starch of your choice for a complete and balanced meal.
Read More: Macros For Weight Loss Female: How To Eat Healthy AND Lose Weight
Turkey Chili
This turkey chili recipe offers a bold flavor while providing lean protein with a serving of vegetables (7).
Ingredients:
2 tbsp olive oil

3 cloves garlic, minced

1 yellow onion, chopped

1 medium red bell pepper, chopped

1 pound 99% lean ground turkey 

4 tbsp chili powder

1 tsp dried oregano

2 tsp ground cumin

¼ tsp cayenne pepper

½ tsp salt, extra to taste

1 ¼ cups chicken broth

1 (28 oz) can diced tomatoes

2 (15 oz) cans dark red kidney beans, drained and rinsed

1 (15 oz) can sweet corn, drained and rinsed

Toppings: cheese, cilantro, avocado, sour cream, tortilla chips
Directions:
Using a large pot, add oil and place over medium-high heat. Add onion, garlic, and red pepper, sauteeing for approximately 5 – 7 minutes. Stir frequently.

Add ground turkey, breaking the meat up and cooking thoroughly.

Add chili powder, cayenne pepper, oregano, cumin, and salt. Stir together.

Add chicken broth, tomatoes, corn, and kidney beans. Bring to a boil, then reduce heat and simmer for approximately 30 to 45 minutes. Chili will thicken. Add more salt as needed to taste. 

Garnish as you please with suggested toppings. The recipe makes 6 servings.
Macros for 1 serving (1.5 cups; recipe makes 6): 336 calories, 32 g protein, 3.7 g fat, 57 g carbohydrates (17 g fiber).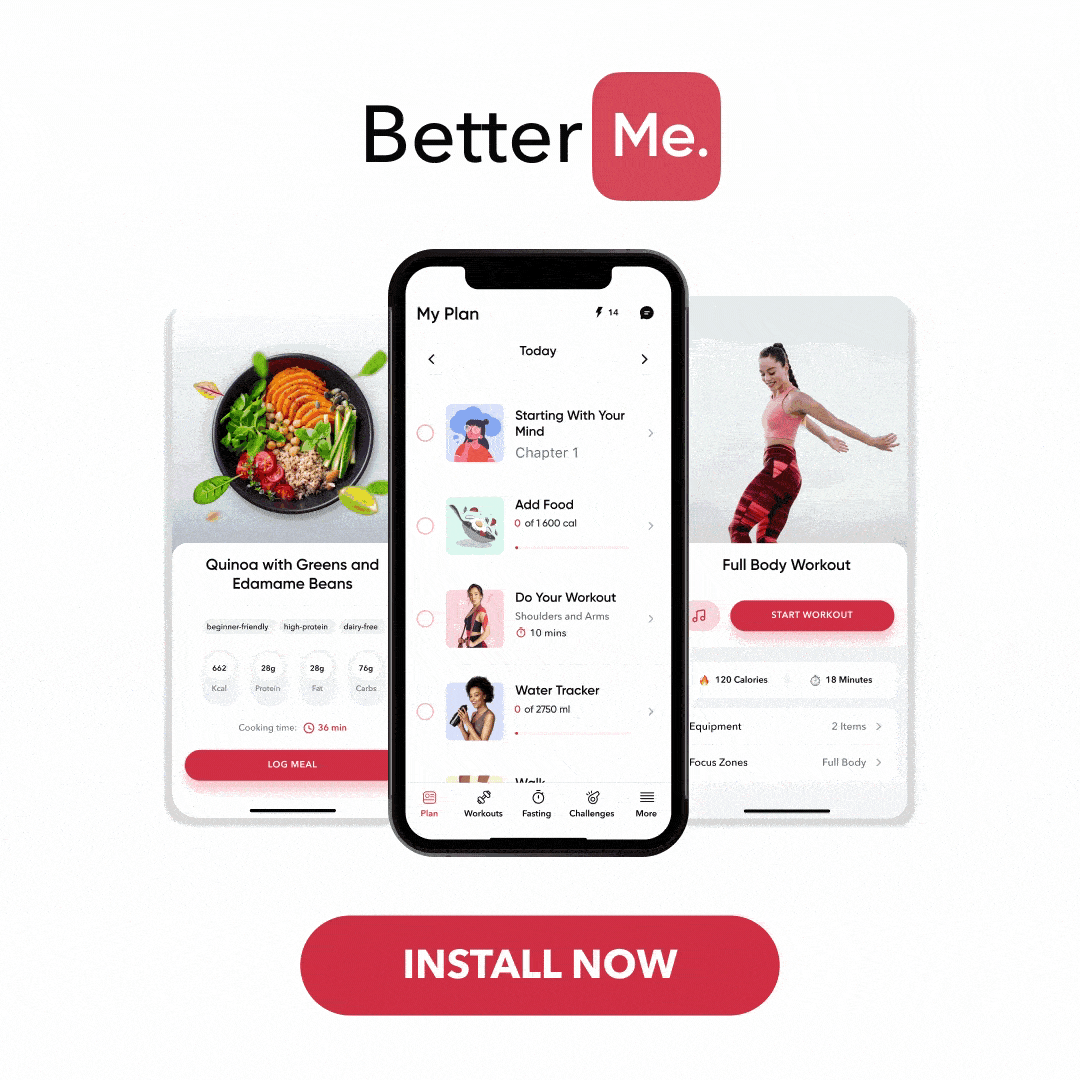 The Bottom Line
Macro friendly recipes are essential for maintaining a macro diet. They're also beneficial when focusing on a high-protein diet, as you can emphasize your protein intake more while reducing your carbohydrate and fat consumption if that is your goal.
Macronutrients are essential to providing you with your daily energy, and ensuring you get enough of each one will go a long way toward ensuring you are at your peak. Choosing high-protein meals will help boost your satiety and fullness cues, allowing you to maintain your body weight and decrease it in many instances.
Experimenting with different high-protein recipes will allow you to keep your diet fun and exciting. So which recipe will you add to your meal rotation?
DISCLAIMER:
This article is intended for general informational purposes only and does not address individual circumstances. It is not a substitute for professional advice or help and should not be relied on to make decisions of any kind. Any action you take upon the information presented in this article is strictly at your own risk and responsibility!