Falafel is one of the Middle Eastern staples that is loved by many. It's a vegetarian dish, made from chickpeas or fava beans and spices, commonly served as a sandwich, wrap or salad topping. You can easily make your own falafel at home with the right ingredients and steps, but it's a labor of love. From soaking the beans overnight to frying the falafel, you probably won't be able to make it as fast as going out and buying it. Cue this easy and healthy homemade falafel recipe! We can save you time while still giving you a delicious and nutritious meal. Skip the frying and opt instead for baking the falafel, which is much healthier and still yields a crispy outside and a soft inside. Plus, this recipe is vegetarian and gluten-free, making it perfect for those with dietary restrictions.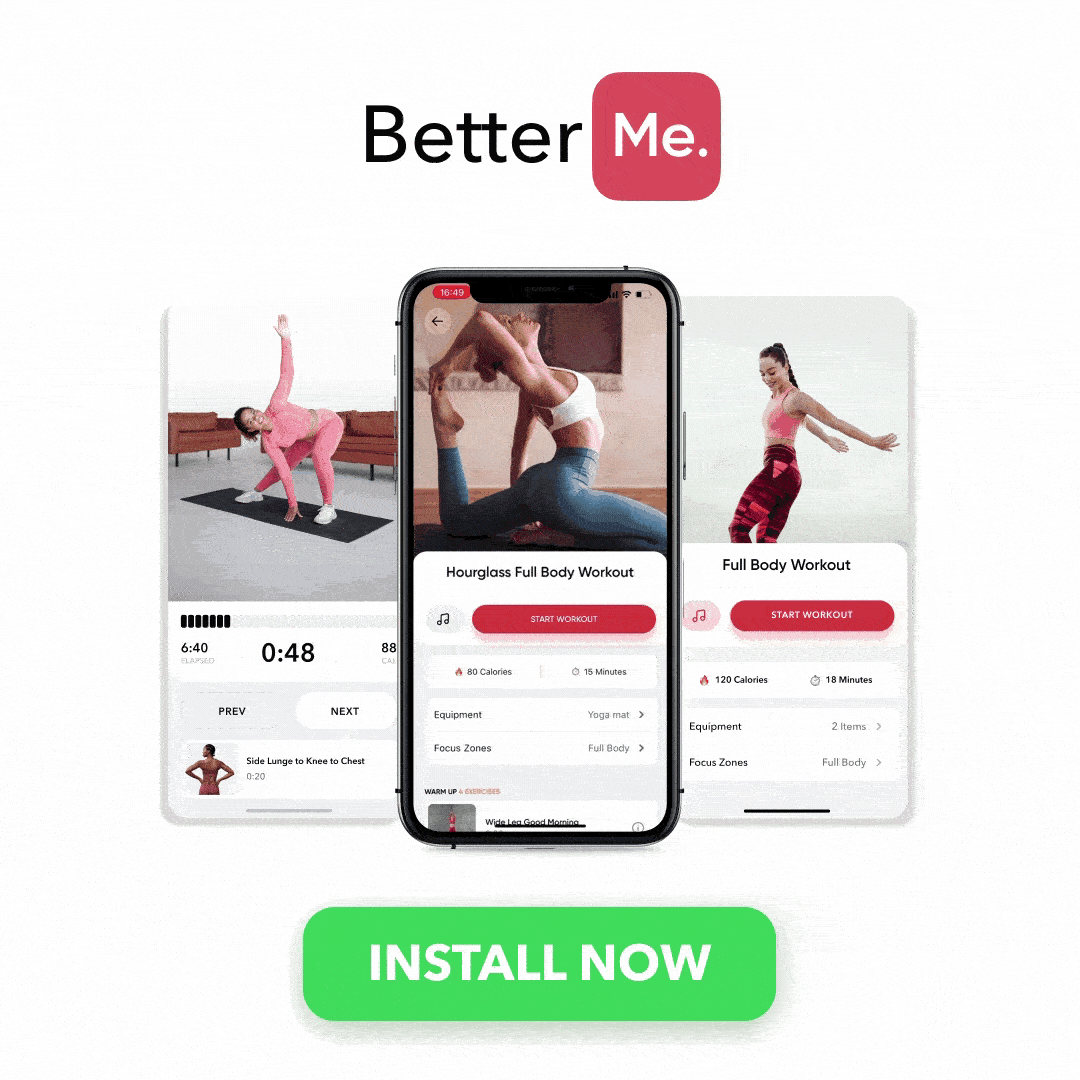 What's In The Healthy Falafel Recipe?
The primary ingredient in this falafel recipe is chickpeas. Chickpeas are in the legume family—yellow in color and a bit larger than green peas—with a nutty, earthy flavor. They are chalk-full of essential vitamins, minerals, and plant-based protein making them a nutritious choice for any vegetarian dish (7).
Fava beans are a popular substitute for chickpeas, and can be used in place of them in this recipe. These beans have a buttery texture and a subtle sweet flavor. They also provide additional plant-based protein as well as numerous health benefits.
You'll also need a variety of herbs and spices for the falafel mixture. Which ones you use will depend on the flavors you prefer. Typically, cumin, coriander, garlic powder, and salt are used. If a more complex flavor is desired, you can add spices like paprika, cayenne pepper, and oregano.
To bind all the ingredients together, you'll need an egg. This is optional for a vegan version; if you choose to leave the egg out, add 2 tablespoons of flour to give the falafel mixture a binder. 
Healthy Baked Falafel Recipe (4)
You'll love the taste of this simple, healthy falafel recipe. With few ingredients and a quick cooking time, it's perfect for busy weeknights or as an appetizer for parties. 
Ingredients:
1 (15 oz.)can chickpeas, drained and rinsed

1/4 small Red Onion – peeled & roughly chopped

3 cloves Garlic – smashed & peeled

1 Jalapeno – seeded & coarsely chopped

½ Cup fresh Parsley leaves – tightly packed

¼ Cup fresh Cilantro leaves – tightly packed (can be left out; increase the amount of parsley to 3/4 cup)

1 tsp Cumin

½ tsp Cayenne

1/2 tsp Fresh Ginger – grated

½ tsp Baking Soda

2-3 TBSP Chickpea Flour – (or All-Purpose or Gluten-Free flour)

1/2 Lime zest + 1 tsp Juice

1 tsp Coarse Sea Salt (or Flakey Sea Salt)

1/4 tsp Fresh Ground Black Pepper

1 1/2 tsp Sesame Seeds (raw, un-toasted)
Instructions:
Preheat the oven to 375°F (190°C) and line a baking sheet with parchment paper. 

In a food processor, combine chickpeas, onion, garlic, jalapeno, parsley and cilantro until coarsely chopped.

Add the spices, baking soda, and salt and pepper to the food processor. Pulse until all ingredients are combined but still chunky. 

Transfer the falafel mixture to a bowl and stir in the chickpea flour, lime zest and juice, sesame seeds, and parsley until evenly distributed. 

Using your hands, form 12 small patties with the falafel mixture and place on the prepared baking sheet.

Chill the falafel in the refrigerator for 30 minutes.

Bake in a preheated oven for 15-20 minutes, until golden brown and crispy on the outside.
Nutrition:
Calories per patty: 32 kcal | Carbohydrates: 2g | Protein: 1g | Fat: 3g | Saturated Fat: 1g | Sodium: 242 mg | Potassium: 34mg | Fiber: 1g | Sugar: 1g | Vitamin A: 280 IU | Vitamin C: 6mg | Calcium: 10mg | Iron: 1mg
Read More: Healthy Avocado Brownies For A Guilt-Free Treat
What Can You Serve With Healthy Falafel?
When it comes to falafel, the possibilities are endless. These baked falafels make a great addition to:
Pita bread

– traditionally, falafels are served in pita pockets. Stuff a warm pita with falafel and top it off with some tzatziki sauce and sliced cucumbers. 

Salads

– create a flavorful salad by layering your favorite greens with crispy falafel, tomatoes, red onion, olives and feta cheese. Drizzle it with a tangy lemon-tahini dressing for an extra boost of flavor. 

Buddha Bowls

– add a few falafels to your buddha bowl along with quinoa, roasted vegetables, and a creamy tahini sauce.

Wraps

– create a filling wrap by adding falafel, shredded lettuce, tomatoes, avocado, and hummus to a warm tortilla. 
Why Can't You Use Canned Chickpeas For Falafel?
First of all, let's not say you can't use canned chickpeas for falafel. If you're short on time, you could certainly use them.
The reason many people advise against it is because the canned version doesn't have quite the same texture and flavor as dried chickpeas when soaked overnight. In fact, soaking canned chickpeas for an extended period of time could cause them to turn mushy.
If you're short on time and must use canned chickpeas, here are some tips to achieve the desired texture and flavor: 
Don't soak them overnight, but give them a rinse before adding to the falafel mixture. 

Rinse the canned chickpeas thoroughly under running water before adding them to the falafel mixture. This serves two purposes: the water removes some of the extra salt and liquid from the canned variety, and the sieve ensures water can't find its way into the mixture. 

Add a teaspoon of baking powder to help with their texture. Baking soda will create some lift in the mixture, resulting in a lighter falafel. 

Grind them in a food processor until they're small but not too fine so that there's still some texture. 

Add a bit of flour to help bind the mixture together, as canned chickpeas are much softer than dried.
Is It Better To Bake Or Fry Falafel?
Both cooking methods yield a delicious falafel. Frying is especially useful if you want a crunchier texture and crispier outside. But as they are ways to achieve a crispy falafel patty without the use of oil, baking is a healthier option.
Baked falafel has fewer added calories, fat, and cholesterol than fried. It's also much safer to cook and handle, as you won't have to worry about getting splattered with hot oil.
Some tips to ensure a crispy falafel when baking: 
Make the mixture tight so that it holds together well. You can add a bit of flour if needed. Panko bread crumbs can also work well. 

Spray the baking sheet before placing the falafel balls on it. This helps them crisp up better. 

Flatten each ball slightly to ensure even cooking.

Bake them in an oven preheated to 375°F (190°C). Bake until golden and crisp, about 15 to 20 minutes. 

Turn the falafels halfway through baking for even cooking.

Let them cool for a few minutes before serving or storing. 
A middle ground between baking and frying is pan-frying. This method uses less oil than deep-frying and yields a crunchy outside with a tender inside. To pan-fry falafel, heat a thin layer of oil over medium-high heat and cook the patties on each side for 3-4 minutes. You could also use an air-fryer at 400°F (205°C) for about 5 minutes per side or until golden and crispy.
Reasons why BetterMe is a safe bet: a wide range of calorie-blasting workouts, finger-licking recipes, 24/7 support, challenges that'll keep you on your best game, and that just scratches the surface! Start using our app and watch the magic happen.
Is Baked Falafel Healthy?
Absolutely—baked falafel is a much healthier alternative to traditional fried falafel. Not only does it have less fat and fewer calories, but baking also minimizes the formation of harmful compounds that can occur when you fry food in oil.
Nutrition-wise, baked falafel is a good source of plant protein, fiber, vitamins, and minerals (7). Whether you use chickpeas or fava beans, it contains many of the same benefits you get from legumes:
Gut health:

Legumes are high in soluble fiber, which helps to keep your digestive system regular and maintain healthy gut bacteria (

6

). 

Heart health:

Legumes are low in fat and high in cholesterol-lowering soluble fiber (

1

). 

Blood sugar regulation:

Legumes have a low glycemic index, meaning they can help to keep your blood sugar levels steady (

6

). 

Weight loss:

Legumes are high in fiber and protein, which can help you feel full longer and can aid in weight loss (

1

). 

Bone health:

Legumes provide important minerals, like calcium and magnesium, which are vital for bone health . 

Antioxidants:

Legumes are loaded with antioxidants, which help protect your body from damage caused by free radicals (

5

). 
Is Falafel Healthy For Weight Loss?
The best weight loss foods have a few distinctive qualities (2). They are high in protein and other nutrients, low in calories, and full of fiber. Baked falafel is a great choice for those looking to lose weight, as it checks all the boxes.
Unlike its fried counterpart, baked falafel is lower in fat and calories, so you can enjoy it without exceeding your daily calorie limit. And because it is high in protein and fiber, this savory snack will keep you full longer than the others and help reduce your cravings.
Read More: 10 Healthy Homemade Ramen Recipes You'll Want To Make Every Chance You Get
The Bottom Line
Baked falafel is an excellent way to enjoy this Middle Eastern staple without the added calories or fat from frying. It has a similar flavor and texture to its fried counterpart, but with fewer calories, less fat, and more nutrition.
DISCLAIMER:
This article is intended for general informational purposes only and does not address individual circumstances. It is not a substitute for professional advice or help and should not be relied on to make decisions of any kind. Any action you take upon the information presented in this article is strictly at your own risk and responsibility!