Homemade lasagna is a dish well loved by many across the world. Made by layering noodles, a selection of meats, cheese, and tomato sauce, it is a meal that makes your mouth water just by thinking about it. However, despite its delicious taste the meal can be quite high in carbs, making it a no on the list of many keto dieters. This is where an eggplant lasagna keto recipe would come in. Keto eggplant lasagna is a low carb version of this classic meal that does not compromise on taste and allows you to enjoy your lasagna as well as keep your carbohydrate intake low throughout the day keeping your body in a ketogenic state.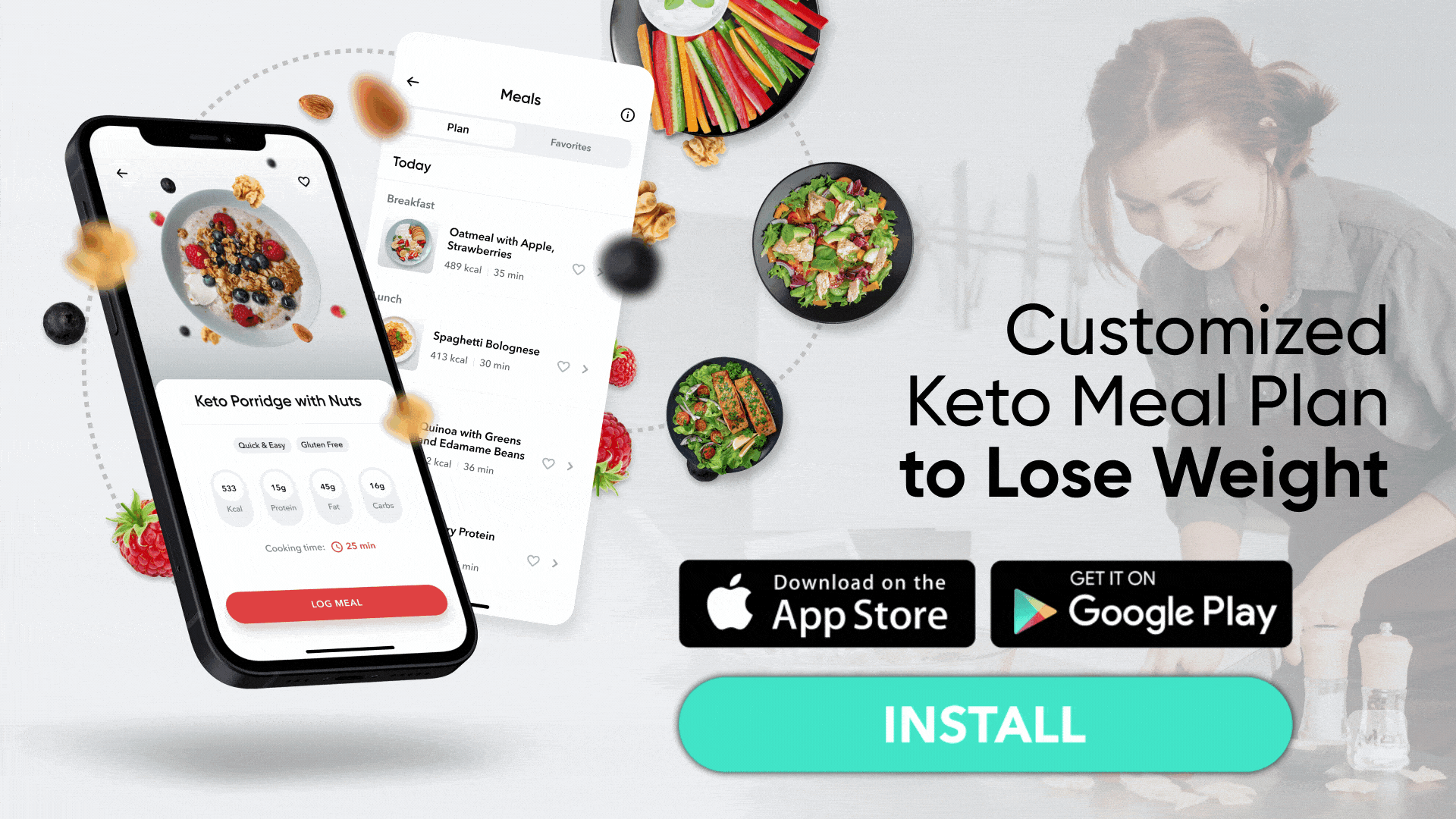 Are Eggplants Low In Carbs?
Yes, they are. Eggplants are non-starchy vegetables that are low in calories, low in carbohydrates and rich in nutrients. According to the FDA, 1 cup of cubed eggplant has the following nutritional facts (2)
Calories – 76 kcal

Fats – 0 g

Carbs – 5 g

Protein – 1 g

Fiber – 2.5 g

Potassium – 188 mg
The vegetable also has traces of other important minerals and vitamins such as iron, magnesium, folate, and choline. In terms of more health benefits, 
Read More: Easy And Crispy 10 Minute Broccoli In Air Fryer Recipe
Is Eggplant Lasagna Keto Friendly?
Yes, it is. Replacing the lasagna sheets which are usually used with roasted eggplant drastically reduces how much carbohydrates you will be consuming, making this dish very keto friendly.
How To Make Keto Lasagna With Eggplant
As stated above, eggplant keto lasagna is a low carb alternative to the classic lasagna that we all know and love. In this dish, instead of using lasagna noodles/sheets in the recipe, we will be using thinly sliced, pan grilled or oven roasted eggplant as a keto friendly low carb replacement.
Here are some variations of keto eggplant lasagna that you can try today
Option 1
This recipe sticks to the classic rules and used beef as the meat sauce
Ingredients:
1 ½  pounds eggplant

3 tbsp olive oil

2 thinly sliced garlic cloves

1 pound lean ground beef

1 tsp beef bullion

½ tsp sp dried basil

1 ½ cups low carb Marinara sauce

15 oz whole milk ricotta cheese

1 large egg

3 cups mozzarella cheese

½ cup grated Parmesan cheese
This recipe makes 8 servings. Get directions from Low Carb Maven (5)
Calories for 1 serving: 410. Fats: 28.33 g. Protein: 29.55 g. Carbs: 8.85 g.
Intense sweat sessions, working weight loss tips, lip-smacking recipes come in one package with the BetterMe app. And all of it is at your fingertips, start transforming your life now!
Option 2
Instead of ground beef, this recipe calls for ground chicken instead.
Ingredients:
1 pound ground chicken

1 large eggplant

2 eggs

16 oz whole milk ricotta cheese

½  cup heavy cream

⅓ cup Marinara sauce

¾ cup grated parmesan cheese

⅓ cup mayonnaise

1 cup chopped spinach

1 tbsp chopped basil

½ cup nutritional yeast

1 tbsp Italian seasoning

2 tbsp chopped parsley

1 tsp salt

1 tsp black pepper
This recipe makes 10 servings. Get recipe from Culinary Lion (6).
Calories for 1 serving: 311. Fats: 23 g. Protein: 18 g. Carbs: 6 g.
Option 3
The keto diet rarely calls for vegetarian options, however, if you'd be willing to take a risk and try something new, this roasted eggplant keto lasagna might be for you.
Ingredients:
1 eggplant

3 cups chopped kale

8 oz container baby bella mushrooms, sliced

1 tbsp olive oil

1 cup cottage cheese

2 eggs

2 cups shredded mozzarella cheese

½ cup shredded parmesan cheese

1 (24 ounce) jar roasted garlic tomato sauce
This recipe makes 4 servings. Get directions from Love and Zest (8)
Calories for 1 serving: 444. Fats: 22 g. Protein: 33 g. Carbs: 30 g.
Please note that this version, unlike the others, is quite high in carbs. Many people's cutoff for net carb intake per day on the keto diet is 50 grams. If you plan on making this option, you may need to make sure that all your other meals for the day have little to no carbs to ensure that you stay within the allocated daily limit.
Read More: Chicken Quesadilla Recipe
FAQs
Are Eggplants Low In Carbs?
At just 5.88 g of carbohydrates per 100 g, eggplants are quite low in carbs. They are in the same league as many low carb vegetables such as asparagus, celery, mushrooms, cucumbers and zucchini, as well as leafy greens like lettuce and spinach.
Is Eggplant Keto Friendly?
Yes, it is. It is a non-starchy, low carb vegetable that can be easily incorporated and consumed on a ketogenic diet.
Does Eggplant Lasagna Have Carbs?
All vegetables have some carbs – some albeit less than others – so yes, your eggplant lasagna keto dish will have a few carbs. However, the good news is that eggplants are very low in carbs making them a better keto friendly option for this meal as compared to basic lasagna sheets/noodles.
How Many Calories In Eggplant Lasagna?
Because this is a dish that requires many ingredients, it's hard to give an answer that will accurately cover all keto lasagna eggplant recipes. A person who uses more cheese and fatty cuts of meat will have a dish with more calories that one who uses leaner meats and less cheese. Remember, the calories in your meal are determined by your ingredients.
Whether you're looking to simply pep up your fitness routine, jazz up your diet with mouth-watering low-calorie recipes or want to get your act together and significantly drop that number on your scale – BetterMe app has got you covered! Improve your body and revamp your life with us!
The Bottom Line
While the texture of eggplant lasagna keto might differ from the classic meal that you are used to, it is still a delicious and keto-friendly option that can be enjoyed by anyone as a hearty lunch or dinner. Try it today – you just might love it!
DISCLAIMER:
This article is intended for general informational purposes only and does not address individual circumstances. It is not a substitute for professional advice or help and should not be relied on to make decisions of any kind. Any action you take upon the information presented in this article is strictly at your own risk and responsibility!