Tortillas and other flatbreads are a staple in many cuisines, known for their versatility and delightful flavor. These thin, round flatbreads that are made from wheat or corn flour can be used to create a wide variety of dishes, including tacos, burritos, quesadillas, and more. However, for those following a ketogenic diet, traditional tortillas are a source of high carbs, which means they must avoid them. Fortunately, there are keto-friendly alternatives that can satisfy those tortilla cravings without compromising a low-carb lifestyle. In this blog post, we'll share four keto tortilla recipe variations, each catering to different tastes and culinary preferences. Whether you're craving crunchy chips, cheesy wraps, a warm soup garnish, or something else entirely, these recipes will keep you on track with your ketogenic diet, while allowing you to enjoy the flavors and textures you love.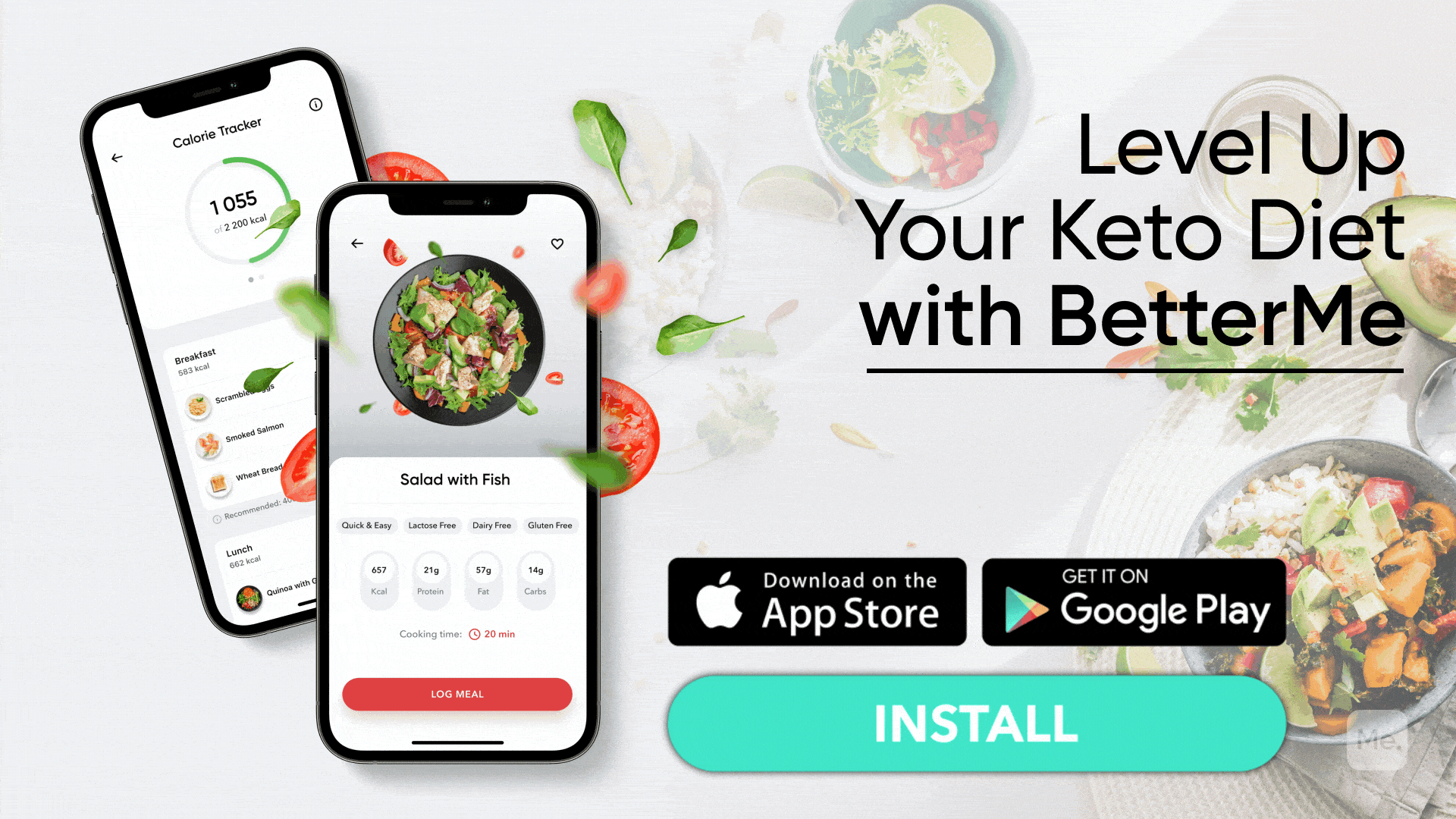 What Are Keto Tortillas Made Of?
Keto tortillas are made using low-carb ingredients as a substitute for traditional wheat or corn flour.
Here is a comprehensive list of common ingredients used in keto tortilla recipes, along with an explanation of their benefits and potential drawbacks:
Almond Flour
Almond flour is made by grinding blanched almonds into a fine powder. It's a popular low-carb, gluten-free alternative to wheat flour.
Rich in healthy fats, protein, and essential nutrients like vitamin E and magnesium, almond flour adds a slightly nutty taste to keto tortillas. However, it can be more expensive than other flours and may not be suitable for those with nut allergies.
Coconut Flour
Coconut flour is another low-carb, gluten-free flour option made from dried, ground coconut meat. It's high in fiber and healthy fats, with a mild coconut flavor that works well in tortilla recipes.
That said, it's highly absorbent, so recipes using coconut flour typically require more liquid or eggs to achieve the right consistency. Additionally, some people may not prefer the distinct coconut taste in their tortillas.
Read More: How To Make The Best Salad Dressing For Keto Success
Flaxseed Meal
Ground flaxseeds, also known as flaxseed meal, is a nutritious, low-carb ingredient that is rich in fiber, omega-3 fatty acids, and other essential nutrients.
Flaxseed meal can help provide the structure and a slightly nutty flavor to keto tortillas. However, it may result in a denser texture compared to other flour alternatives, and some people may find its taste overpowering.
Psyllium Husk Powder
Psyllium husk powder is derived from the outer husks of psyllium seeds and is a natural source of soluble fiber. It's often used in keto tortilla recipes to improve texture and elasticity while keeping the carb content low.
Note that some individuals may experience digestive discomfort or bloating when consuming psyllium husk powder, so it's essential to start with small amounts and adjust as needed.
Cheese
Some keto tortilla recipes use cheese, such as mozzarella or cheddar, as the primary ingredient.
Cheese-based tortillas are high in fat and protein, making them suitable for a ketogenic diet. That said, they may not be an ideal option for those who are lactose intolerant, have dairy allergies, or prefer a vegan diet.
Eggs
Eggs can be used in combination with low-carb flours to provide structure, moisture, and binding properties in keto tortilla recipes. They also add protein and healthy fats.
However, using a large number of eggs may result in a more egg-like taste and texture, which may not appeal to everyone.
Xanthan Gum
Xanthan gum is a common ingredient in gluten-free and keto baking recipes, used in small quantities to improve texture and elasticity. This helps mimic the properties of gluten in traditional wheat flour, providing a more familiar tortilla texture.
Be aware that some people may experience digestive discomfort when consuming xanthan gum, and it's essential to use it in moderation.
What Is The Best Keto Tortilla Recipe?
Saying which is the best keto tortilla recipe is subjective, as it depends on individual preferences and dietary requirements. That said, an ideal keto tortilla recipe should have the following key characteristics:
Balanced Taste And Texture
The recipe should result in tortillas with a mild, neutral flavor that compliments various fillings and dishes. The texture should be pliable and flexible, making it easy to fold or wrap without breaking apart.
Nutrient-Dense Ingredients
Using high-quality, nutrient-dense ingredients such as almond flour, coconut flour, or flaxseed meal can not only enhance the taste and texture of the keto tortillas but also provide essential nutrients like healthy fats, fiber, and protein.
If you wish to free yourself from all the extra pounds that have been weighting you down for way too long, start using the BetterMe app and overhaul your entire life!
Easy To Prepare
A good keto tortilla recipe should be simple to make, with easy-to-follow instructions and minimal steps. This ensures that even those who are new to keto cooking can successfully create delicious, low-carb tortillas at home.
Customizable
The best keto tortilla recipe should allow for customization based on individual preferences and dietary needs. For example, it should accommodate different types of low-carb flours, seasonings, or additional ingredients to suit various tastes and requirements.
Consistent Results
A reliable keto tortilla recipe should yield consistent results every time you make it, ensuring that you always have a dependable option for enjoying low-carb tortillas as part of your ketogenic lifestyle.
Keto Tortilla Recipe Almond Flour (1)
This recipe for keto tortillas uses almond flour as the main ingredient, making them gluten-free and vegan-friendly.  Plus, they contain only 3 grams of net carbs per serving – perfect for anyone following a keto diet. 
Ingredients:
1 1/4 cup blanched almond flour

2 tbsp Psyllium husk powder

1 tbsp unflavored gelatin powder

1/4 tsp sea salt

2 large eggs (at room temperature)

2 tbsp warm water

Oil for frying
Instructions:
In a bowl, combine the almond flour, psyllium husk powder, gelatin powder, and sea salt.

Add the eggs and warm water to the mixture and whisk together until a thick batter forms.

Heat oil in a non-stick skillet over medium heat until it shimmers.

Ladle 1/4 cup of batter per tortilla into the skillet and spread into a circle.

Cook for 3 minutes, or until golden brown on one side.

Flip the tortillas and cook an additional 2-3 minutes until lightly crisp.

Remove from heat and set aside to cool before filling with your favorite ingredients. 

Serve warm or at room temperature.
Nutritional information per serving: Serving size: 1 8-inch tortilla, recipe makes 6, Calories: 172, Fat: 13g, Protein: 8g, Total Carbs: 7g, Fiber: 4g
This recipe is courtesy of wholesomeyum.com
Keto Tortilla Chips Recipe (4)
Keto tortilla chips are an easy and tasty way to enjoy the crunchy texture of traditional tortilla chips without all the carbs.
They are perfect for dipping into your favorite salsa or guacamole. They also make a great snack on their own or as part of a larger meal. The best part is that they only take minutes to make, meaning that you could whip up a batch in no time. 
Ingredients:
1 cup almond flour blanched almond flour

2 cups shredded mozzarella cheese (Avoid using other kinds of shredded cheese, or even reduced fat mozzarella cheese)

1 teaspoon seasonings of choice pepper, paprika, etc.
Instructions:
Preheat the oven to 350°F (175°C).

Line a baking sheet with parchment paper and set aside. 

In a bowl combine the almond flour, mozzarella cheese, and seasonings of choice. 

Knead the mixture into a dough-like consistency until all ingredients are evenly incorporated. 

Transfer the dough to the prepared baking sheet and use a rolling pin to roll it out into a thin circle, about 0.25 inches thick. 

Use a pizza cutter or knife to slice the dough into small chips, about 1 inch in size each. 

Bake for 12-15 minutes until lightly golden brown and crisp.

Let cool before serving and enjoy!  You can store leftover chips in an airtight container for up to one week.
Nutritional information per serving: Recipe makes 8 servings, Calories: 163 kcal, Carbohydrates: 4g, Protein: 9g, Fat: 13g, Sodium: 176mg, Potassium: 21mg, Fiber: 2g, Vitamin A: 189IU, Calcium: 171mg, Iron: 1mg
This recipe is courtesy of thebigmansworld.com
Read More: The Ultimate Keto Gravy Recipes For Your Low-Carb Dinner
Keto Cheese Tortilla Recipe (2)
Taco night just got a whole lot easier with this low carb, keto-friendly cheese tortilla recipe! Forget the flour and corn taco shells, and say hello to crispier, crunchier cheese taco shells.  This simple recipe only requires one ingredient – cheddar cheese – and is ready in 8 minutes or less.
Not only are these cheese tacos delicious, but they are also gluten-free and low-carb. With only 1g net carbs per serving (1 taco shell), you can enjoy guilt-free tacos without compromising on flavor.
Ingredients:
2 cups shredded cheddar cheese
Instructions:
Preheat the oven to 400°F (200°C). Line a baking sheet with parchment paper and set aside.

Sprinkle the shredded cheese onto the prepared baking sheet in 4 even circles, about 1/4 inch thick each. 

Bake for 6-8 minutes, or until melted and golden brown around the edges.

Carefully remove from the oven and let cool for a few minutes before transferring to a plate. 

Once cooled, use your hands to shape each melted cheese circle into taco shells by gently pressing the sides together. 

Fill with desired filling.
Nutritional information per serving: Serving size 1 taco shell, recipe makes 8, Calories: 114, Total Fat: 9.4g, Cholesterol: 28mg, Sodium: 184.5mg, Total Carbohydrate: 0.9g, Sugars: 0.1g, Protein: 6.5g, Vitamin A: 93.2µg
This recipe is courtesy of icantbelieveitslowcarb.com
Keto Chicken Tortilla Soup (3)
Keto Chicken Tortilla Soup is a delicious and easy to make dish that is perfect for those following the ketogenic diet. This low-carb soup combines chicken, vegetables, and spices to create a flavorful meal that will satisfy your cravings without compromising your dietary goals.
The addition of low-carb tortilla strips gives this soup an extra crunchy texture that makes it even more enjoyable.
Ingredients:
2 tablespoons avocado oil or other neutral oil

½ of one medium white onion diced; or 1 small onion, diced

2 teaspoons minced garlic

2 jalapeños finely diced

6 cups low-sodium chicken broth

1 teaspoon cumin

1 14.5-ounce can fire-roasted diced tomatoes

8 ounces full-fat cream cheese softened, 

1 pound boneless, skinless chicken breasts approximately 2-3 medium chicken breasts

2 limes juiced, plus wedges for garnish

1 ½-2 teaspoons salt

Freshly ground black pepper to taste

1 cup cilantro leaves roughly chopped

1 large avocado optional, for topping; pitted, sliced

shredded Monterey cheese optional, for topping; 
Instructions:
Heat the oil in a large soup pot over medium heat.

Add the onion, garlic and jalapeños and cook until softened, about 5 minutes.

Add the chicken broth, cumin, tomatoes, cream cheese and chicken breasts to the pot and stir to combine.

Bring the mixture to a boil then reduce heat to low; simmer for 20 minutes.

Remove the chicken breasts from the soup and shred with a fork. Return the shredded chicken to the pot and stir to combine. 

Add in lime juice, salt and pepper; taste and adjust seasoning if necessary. Simmer for an additional 10 minutes. 

Serve hot with low-carb tortilla strips, cilantro, avocado (optional) and Monterey cheese (optional).
Nutritional information per serving: Recipe makes 6 servings, Calories: 315kcal, Protein: 24g, Fat: 20g, Saturated Fat: 9g, Trans Fat: 1g, Cholesterol: 88mg, Sodium: 1435mg, Potassium: 525mg, Total Carbs: 10g, Fiber: 2g, Net Carbs: 8g, Vitamin A: 543IU, Vitamin C: 17mg, Calcium: 80mg, Iron: 2mg
This recipe is courtesy of 40aprons.com
Yanking yourself back in shape has never been so easy with our game-changing fitness app! Start transforming your life with BetterMe!
The Bottom Line
Keto tortilla recipes are a great way to enjoy your favorite Mexican dishes without all the carbs. From taco shells to tortilla chips and soup, you can find keto-friendly recipes for just about anything that uses tortillas. With these delicious options, you can still enjoy the flavor of traditional Mexican food, while staying consistent with your dietary goals.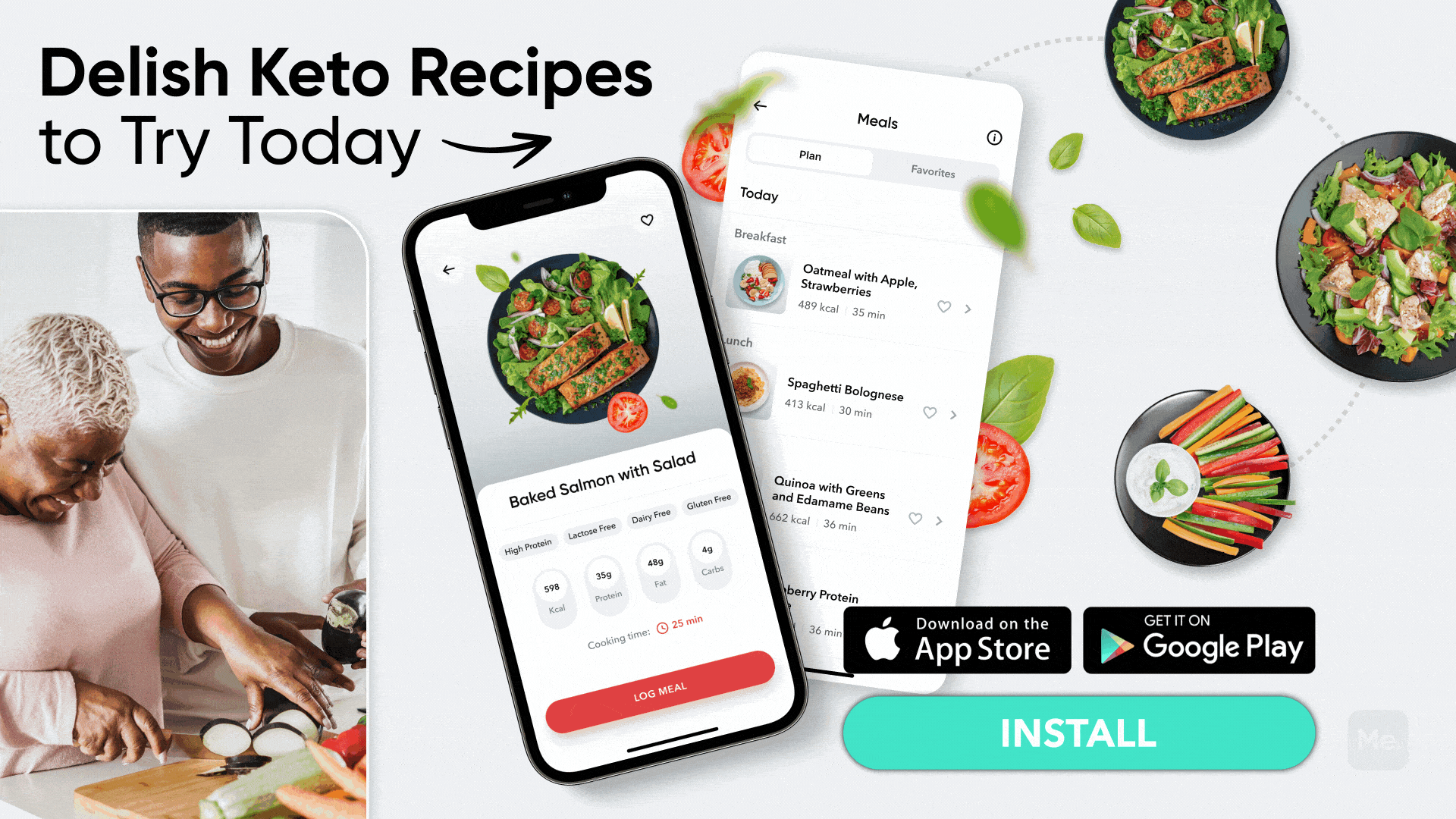 DISCLAIMER:
This article is intended for general informational purposes only and does not address individual circumstances. It is not a substitute for professional advice or help and should not be relied on to make decisions of any kind. Any action you take upon the information presented in this article is strictly at your own risk and responsibility!