People who eat breakfast are more likely to have a productive day, according to numerous studies and health experts. Breakfast quality is also important, and in one study, researchers found eating a good quality breakfast to be associated with improved health-related quality of life and lower levels of stress and depression in adolescents (3).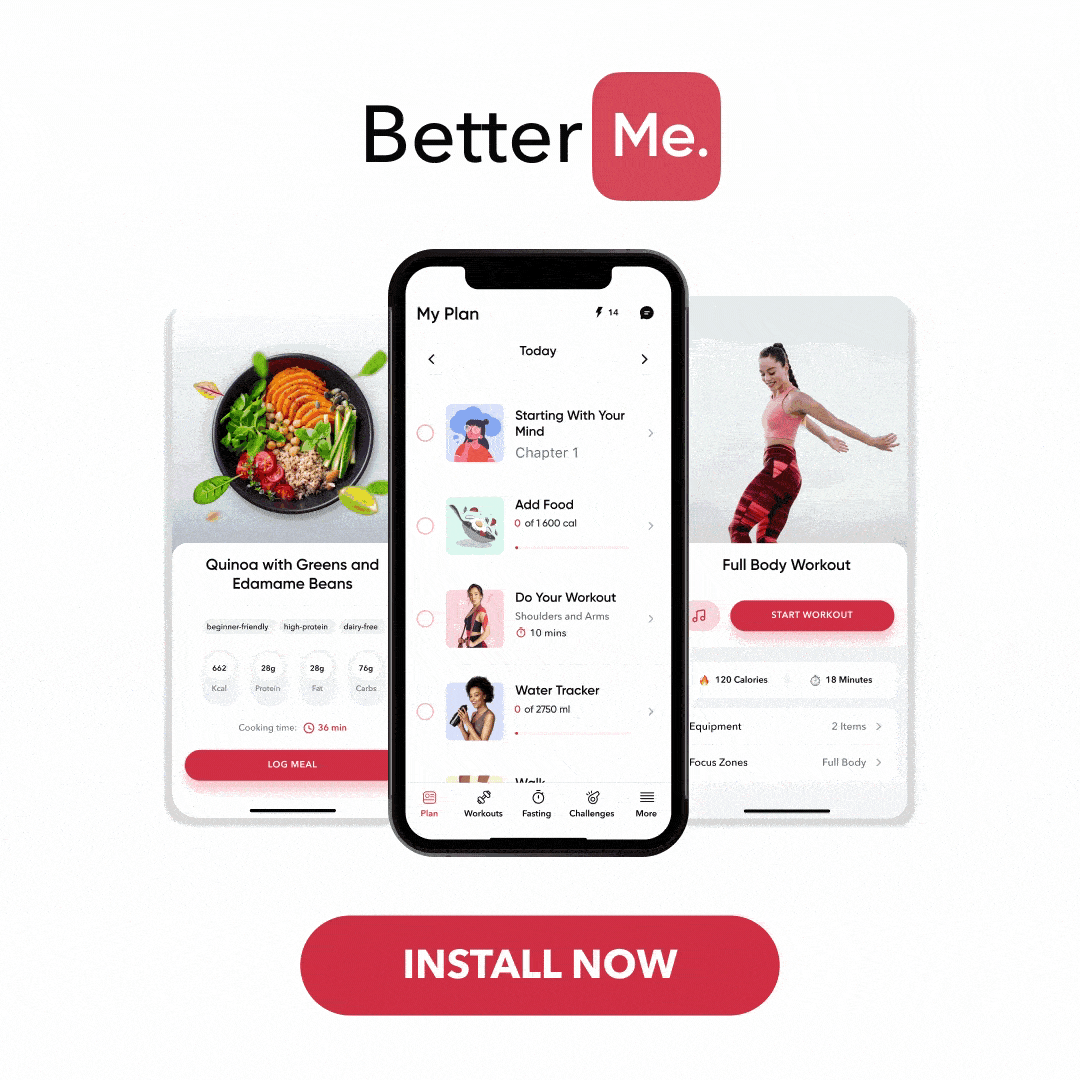 As breakfast options go, few are as versatile as the potato. Considered to be part of the super vegetables, these humble tubers can be transformed into a myriad of delicious dishes that will kickstart your morning with a burst of energy.
Whether you like them crispy, soft, spicy, or savory, there's a potato dish out there that's certain to be perfect for you. From classic home fries to exotic potato pancakes, we've rounded up three mouthwatering ways you can prepare breakfast potatoes.
What Are The Three Most Popular Breakfast Foods With Potatoes?
The three most popular breakfast foods with potatoes are home fries, potato pancakes, and hash browns. Home fries are diced potatoes that are cooked in a skillet until they're golden brown and crispy on the outside.
Potato pancakes involve grating potatoes into thin strips and frying them in a pan like an omelet. Finally, hash browns consist of shredded or grated potatoes that are cooked in a skillet until they form crisp, golden-brown edges.
Betterme will keep you laser-focused on your weight loss journey! Nutrient-packed meal plans, fat-blasting workouts, galvanizing challenges and much more. Try using the app and see for yourself!
Here are some of the best breakfast potatoes recipes you can try out yourself:
Home Fries Recipe (4)
In their most basic form, home fries are diced potatoes that are boiled and then pan-fried. However, this recipe takes things a notch further.
In addition to breakfast potato seasoning, we'll throw in some diced peppers, onion, and scallions. There's also an even more important ingredient—baking soda to make your breakfast potatoes crispy.
Ingredients
Olive oil

Yellow onion

Red and green bell pepper

Baking soda

Yukon Gold potatoes

Unsalted butter

Seasonings: salt, black pepper, paprika, Italian seasoning, garlic powder, red pepper flakes

Scallions
Instructions
Start by prepping your ingredients: dice the yellow onion and bell peppers, then slice the scallions. Set them aside.

Next, dice the Yukon Gold potatoes into even pieces – keep them fairly small so they cook through easily.

Boil a pot of water with a pinch of baking soda. Once the water is boiling, add the diced potatoes. Cook until they just start to get tender – approximately 5 minutes.

While the potatoes are boiling, heat some olive oil in a large skillet. Add the diced onion and bell peppers to the skillet and sauté until they're soft and start to caramelize.

When the potatoes are ready, drain them well and add them to the skillet with the onions and peppers. Add the unsalted butter to the skillet too.

Sprinkle the salt, black pepper, paprika, Italian seasoning, garlic powder, and red pepper flakes over the potatoes. Stir everything together so the potatoes are well coated in the seasonings.

Cook everything together on medium heat until the potatoes are crispy and golden brown on the outside.

Just before serving, sprinkle the sliced scallions on top to add extra flavor and color.
You can easily make these breakfast potatoes air-fryer ready by substituting the olive oil with cooking spray.
Using an air-fryer takes less time, and you'll end up with golden brown and crunchy potatoes. The difference in taste will be negligible – so it's really up to you which method you prefer.
This recipe is courtesy of handletheheat.com
Potato Pancakes Recipe (2)
These potato pancakes, also known as latkes, are a traditional Jewish dish that has been around for centuries.
They are easy to make and can be served with a variety of toppings. If you love breakfast potatoes with onions or eggs, you'll find these pancakes offer a delicious twist.
Ingredients
2 medium potatoes, peeled

1 large egg

1/3 cup chopped onion

1 tablespoon all-purpose flour

1/2 teaspoon salt

1/4 teaspoon pepper

1/4 teaspoon garlic powder

Canola oil
Instructions
Start by grating the peeled potatoes using the large holes on a box grater.

Place them in a bowl and cover with cold water. Allow them to soak for 5 minutes, then drain and squeeze out any excess liquid.

Crack the egg into the potato mixture, add the chopped onion and all the seasonings – flour, salt, pepper, and garlic powder – and mix until everything is combined.

Heat some canola oil in a large skillet over medium-high heat.

Using your hands, form the mixture into small patties and place them on the skillet. Cook on each side for 3-4 minutes or until golden brown and crispy.

Transfer the cooked pancakes to a plate lined with paper towels to absorb any excess oil. Serve them hot with your favorite toppings – applesauce and sour cream are classic choices.
Recipe makes 2 servings. 
Nutritional information per pancake: 187 calories, 3g fat (1g saturated fat), 106 mg cholesterol, 627 mg sodium, 35g carbohydrate (4g sugars), 3g fiber, 7g protein.
This recipe is courtesy of tasteofheat.com
Hash Browns Recipe (7)
These hash browns are made from shredded potatoes and are cooked in a skillet until golden brown and crispy on the outside.
They make an excellent side dish for breakfast or brunch, but they're just as delicious as the main event. Serve them with a dollop of sour cream, salsa, or your favorite condiment.
Ingredients
1 1/4 lb russet potatoes, 2 medium-large

1/2 teaspoon onion powder

2 tablespoon light olive oil or bacon grease, divided

2 tablespoon butter, divided

Fine sea salt, added to taste

Freshly ground black pepper, added to taste (or alternatively, use breakfast potatoes seasoning)

1 tablespoon chives, optional to garnish
Instructions
Start by peeling the russet potatoes and grate them using the large holes of your box grater. Rinse the grated potatoes in cold water to remove excess starch.

After rinsing, dry the potatoes thoroughly using a clean towel to ensure they crisp up in the pan.

Season the grated potatoes with onion powder, fine sea salt, and freshly ground black pepper. Mix until all ingredients are well combined.

Heat a tablespoon of light olive oil or bacon grease and a tablespoon of butter in a large non-stick skillet over medium heat. Once the skillet is hot, spread the grated potatoes evenly in the skillet.

Cook the potatoes for approximately 5-7 minutes without stirring until the bottom forms a golden-brown crust.

Flip the hash browns using a large spatula, then add the remaining oil and butter around the edges of the skillet.

Continue cooking for another 5-7 minutes on the other side until it is also golden brown and crispy.

Once cooked, transfer the hash browns to a plate lined with a paper towel to drain excess oil.

Sprinkle the hash browns with chives if desired, and serve hot with your favorite condiment.
Recipe makes 4 servings. 
Nutritional information per serving: 180 calories, 26g carbs, 3g protein, 7g fat
This recipe is courtesy of natashaskitchen.com
Read more: 4 Vegan Breakfast Recipes That Prove You Don't Need Eggs to Start Your Day.
Is It Good To Have a Potato for Breakfast?
Potatoes are an excellent breakfast option for several reasons:
Kickstart Your Day With Energy
You know what's a great way to start your day? Potatoes! They're basically energy bombs that are waiting to explode. They contain complex carbs that your body turns into glucose – your body's favorite type of fuel.
So having potatoes for breakfast can keep you going all morning. In addition, they have plenty of vitamin B6, which supports brain function and helps convert nutrients into energy (1). It's no surprise that potatoes are high up on the list of foods that wake you up.
Fiber-Rich Breakfast For Lasting Satiation
One thing we all want from breakfast is to stay feeling full till lunchtime, right? Well, potatoes have you covered there.
They're packed with dietary fiber and resistant starch, which fills you up and keeps any mid-morning snack cravings at bay. It's also important to remember that fiber is great for your digestion (5).
Essential Vitamins And Minerals For Optimal Health
Potatoes are like a multivitamin full of essential vitamins in vegetable form. They've got vitamin C for your immune system, potassium for fluid balance and nerve signals, and vitamin B6 for mood regulation (1). Eating potatoes for breakfast means starting your day on a positive note with a spring in your step.
Support Heart Health
Do you want a heart-healthy breakfast? Choose potatoes. They're full of fiber that can help lower cholesterol and they're free from fat and cholesterol. They've also got potassium, which can help keep your blood pressure in check (5).
Boost Digestive Health
Potatoes are good news for your gut too. They contain prebiotics that help maintain a healthy gut microbiome. This means better digestion, a stronger immune system, and potentially even a happier mood (8).
Promote Calmness and Relaxation
Did you know potatoes can help you relax? They contain an amino acid called tryptophan that is a precursor for neurotransmitters that regulate mood and sleep. In addition, their complex carbs help keep your blood sugar levels steady, which prevents energy crashes and mood swings (1).
Support Brain Health
Potatoes are also brain food. They have manganese, which helps your brain create neurotransmitters that control your mood and memory (6). Vitamin B6 also helps support brain function. Therefore, eating potatoes for breakfast may make you sharper and more focused throughout the day.
Help with Weight Management
If you're watching your weight, eating potatoes for breakfast can help. They contain complex carbs and fiber that can make you feel fuller, without loading up on calories (8).
Depending on how you cook them, potatoes can be a low-fat breakfast option. You should certainly add them to your low-calorie meal plan.
Whether you're a workout beast or just a beginner making your first foray into the world of fitness and dieting – BetterMe has a lot to offer to both newbies and experts! Install the app and experience the versatility first-hand!
What Breakfast Food Is Made from Potatoes?
There are several delicious breakfast dishes that use potatoes as the main ingredient. Here are some of our favorites:
Breakfast Casseroles
Breakfast casseroles arguably top the list of breakfast potato oven recipes and for a good reason. They are versatile, hearty, and perfect for feeding a crowd. Potatoes form the base of this dish, combined with ingredients such as eggs, cheese, and different meats or vegetables.
Everything is baked together until the top is golden and the inside is cooked through, which creates a satisfying and comforting breakfast dish. 
Potato Muffins
Potato muffins are a creative twist on the classic breakfast item. They incorporate potatoes into the batter, which results in a moist and flavorful muffin.
You can make them savory with cheese and herbs, or sweet with cinnamon and sugar. Either way, they're a delicious handheld breakfast option.
Potato, Chorizo, And Green Chili Hash
This breakfast hash is a flavorful and spicy way to start your day. It's made by sautéing diced potatoes, chorizo, and green chilies until everything is cooked through and slightly crispy. It can be topped with a fried egg for added protein.
Roasted Breakfast Potatoes
Roasted Breakfast Potatoes are a simple yet delicious side dish. They're made by tossing diced potatoes with olive oil and seasonings, then roasting them in the oven until they're crispy on the outside and soft on the inside. They pair well with pretty much any breakfast dish.
Skillet Breakfast Potatoes
Skillet breakfast potatoes are similar to roasted potatoes, but they're cooked on the stovetop rather than in the oven. They're often cooked with onions and bell peppers for added flavor, and they make a great base for a breakfast scramble or skillet.
Bacon, Egg, And Potato Breakfast Skillet
This one-pan breakfast dish is a hearty and satisfying way to start your day. It's made by cooking diced potatoes, bacon, and eggs in a skillet, which results in a savory and filling breakfast packed with flavor.
Potato Waffles
Potato Waffles are a fun and delicious breakfast choice that can also be part of a larger potato diet. They're made by combining mashed potatoes with flour, eggs, and seasonings. This mixture is then cooked in a waffle iron until golden and crispy. They can be served sweet or savory, depending on your preference.
Potato Scones
Also known as "tattie scones" in Scotland, potato scones are a delightful breakfast treat. 
They're made from mashed potatoes mixed with butter and flour that are pan-fried until golden. They're traditionally served with a full Scottish breakfast but are equally delicious on their own or with a dollop of butter.
Spanish Tortilla
The Spanish Tortilla, also known as "tortilla Española", is a classic breakfast dish in Spain.
It's essentially a thick omelet that is filled with sliced potatoes (and sometimes onions), cooked slowly over low heat until set, and then flipped to cook the other side. It's typically served in wedges and can be enjoyed both hot and cold.
Read more: Healthy Fast Food Breakfast: Fuel Your Mornings the Wholesome Way!
The Bottom Line
Eating potatoes for breakfast can provide you with a range of important vitamins and minerals, help keep your hunger levels in check, support heart health, and give you a mental boost. 
There are so many delicious recipes to choose from. Use the ones mentioned above or get creative and come up with your own.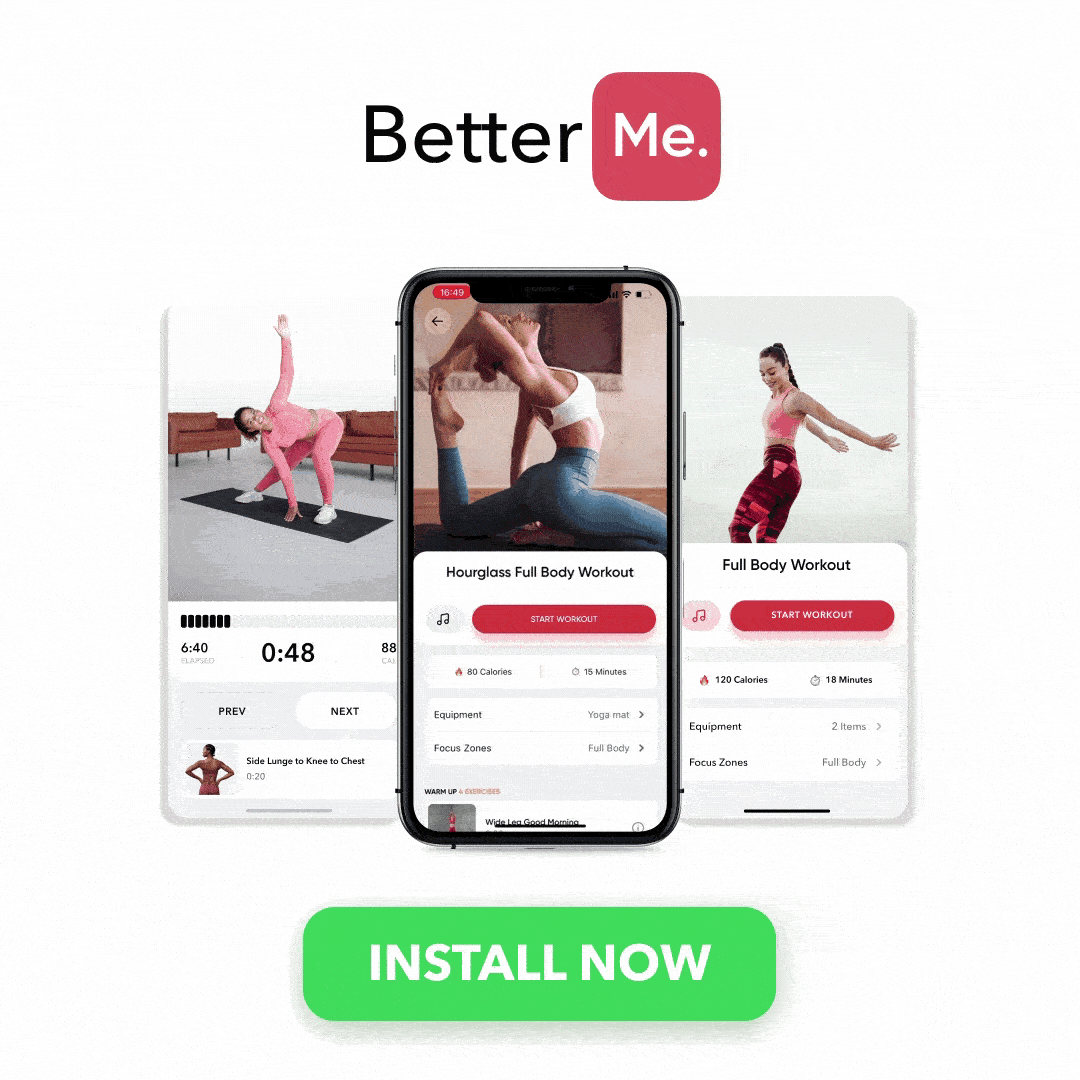 DISCLAIMER:
This article is intended for general informational purposes only and does not address individual circumstances. It is not a substitute for professional advice or help and should not be relied on to make decisions of any kind. Any action you take upon the information presented in this article is strictly at your own risk and responsibility!