Research has shown that the right breakfast can set the tone for a productive and energized day ahead. And if you're looking to start your day on a plant-powered note, there's no better way than with vegan breakfast recipes that prove you don't need eggs to fuel your mornings.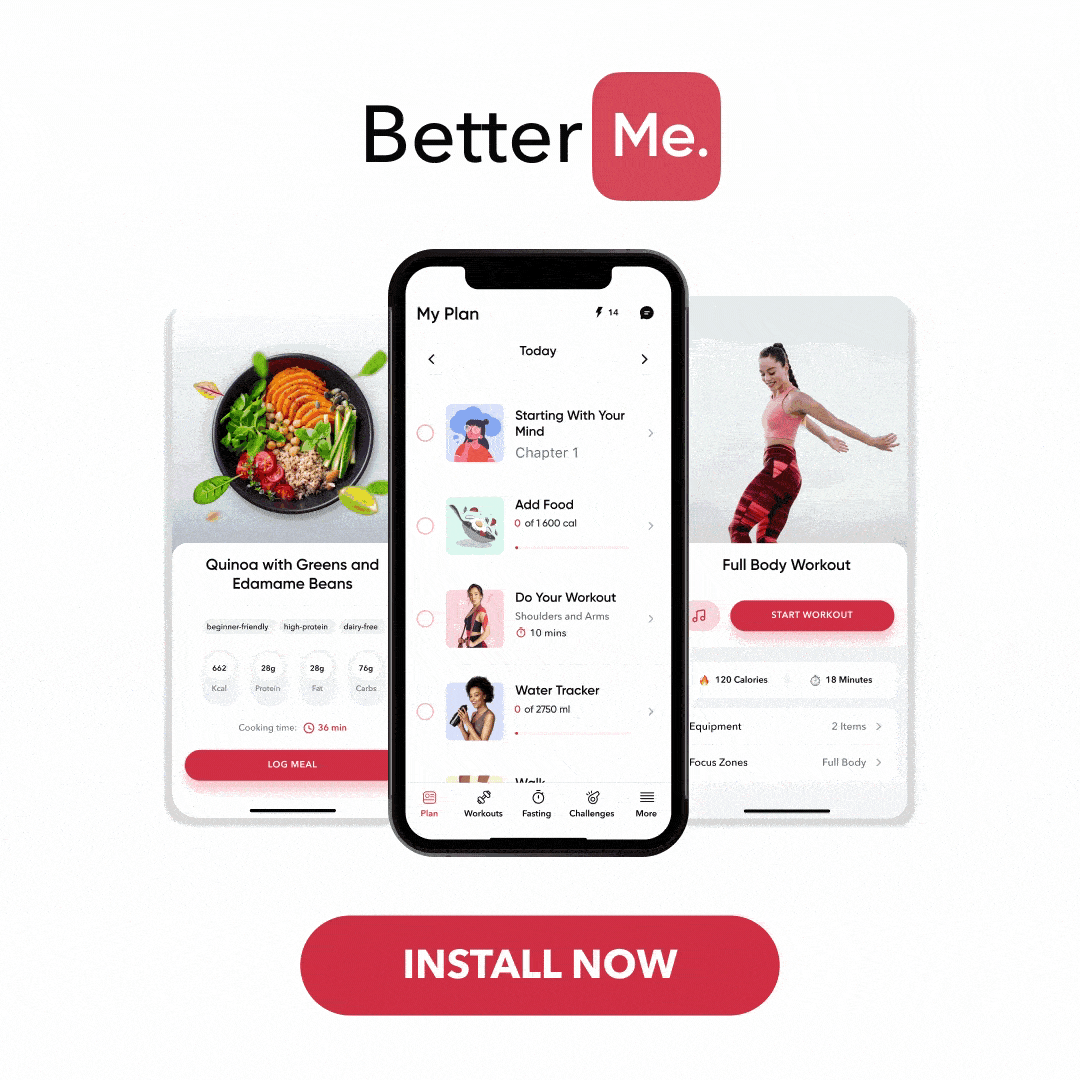 From protein-packed smoothies to nutrient-dense oatmeal bowls, vegan breakfasts are not just healthy, they are also incredibly satisfying. These meals are not just for vegans and can be enjoyed by anyone who is seeking an alternative to traditional egg-based breakfasts. These recipes are easy to prepare, full of flavor, and support a balance of macro and micronutrients.
What Is Vegan for Beginners?
Being vegan means following a lifestyle that is focused on avoiding animal products. This means consuming plant-based foods such as fruits, vegetables, grains, nuts, and legumes while avoiding all animal proteins, including dairy products, eggs, and meat (1).
Which Three Food Groups Are Avoided on a Vegan Diet?
On a vegan diet, three food groups are avoided:
Animal proteins, including beef, pork, poultry, fish, and eggs

Dairy products, including cheese, milk, butter, and yogurt

Other animal byproducts, including honey, gelatin, and lanolin
If you tend to let yourself off the hook, raise the white flag when things get tougher than you expected, send yourself on an unconscious binge-eating trip – BetterMe app is here to help you leave all of these sabotaging habits in the past!
What Do Vegans Eat for Breakfast Instead of Eggs?
Vegans have plenty of egg-free breakfast options that are just as delicious and satisfying, including overnight oats, vegan brownies, smoothie bowls, and veggie-filled tofu scrambles. 
High-protein vegan foods such as nuts, seeds, and legumes are a great base for breakfasts that will keep you feeling full until lunchtime (5).
Here's a curated list of 4 easy vegan breakfast recipes that will prove eggs and bacon aren't the only breakfast heroes:
Blueberry Baked Oatmeal (2)
Top of our list of plant-based breakfast ideas is this sweet blueberry-baked oatmeal. The goodness of blueberries combined with the buttery texture of oats and toasty nut toppings makes for a hearty breakfast that will keep you feeling full till lunch. 
This recipe is perfect for a vegan breakfast on the go as it can be prepared in batches overnight and stored in the refrigerator for up to 5 days.
Ingredients
1 ripe banana, mashed (½ cup)

1 cup unsweetened almond milk, room temperature

¼ cup smooth almond butter

¼ cup maple syrup

¼ cup melted coconut oil

1 teaspoon baking powder

1 teaspoon cinnamon

½ teaspoon sea salt

2 cups whole rolled oats

1 cup chopped pecans

1 cup blueberries, fresh or frozen

2 tablespoons brown sugar, for topping

2 tablespoons coconut flakes, for topping
Instructions
Preheat your oven to 375°F (190°C) and lightly grease a baking dish with coconut oil.

Combine the mashed banana, almond milk, almond butter, maple syrup, and melted coconut oil in a large bowl. Stir well until the mixture is smooth.

Mix the baking powder, cinnamon, sea salt, and rolled oats in a separate bowl. Gradually add this dry mixture to the wet ingredients, stirring until everything is well incorporated.

Fold the chopped pecans and blueberries into the mixture, ensuring an even distribution.

Pour the mixture into the greased baking dish, spreading it evenly.

Sprinkle the brown sugar and coconut flakes over the top for added crunch and sweetness.

Bake in the preheated oven for 25-30 minutes, or until the top is golden and the oatmeal has set.

Remove from the oven and allow to cool slightly before serving.

To store, allow the oatmeal to cool completely before transferring it to an airtight container and storing in the refrigerator for up to 5 days.

Vegan Berry Smoothie Bowl (3)
Even when choosing healthy vegan breakfast options, indulging in the occasional sweet treat is totally allowed. And this vegan berry smoothie bowl is a great way to enjoy a delicious and nourishing breakfast that looks like a dessert! Made with frozen berries, almond butter, and coconut milk, it's an excellent way to start your day in the most flavorful way.
Ingredients
1 cup mixed frozen berries

4 ice cubes

Light coconut milk (just enough to get the blender moving)

1 tablespoon almond butter

Handful of spinach

1 teaspoon acai powder (optional)

Maple syrup or sweetener of your choice, to taste (optional)

Toppings:

hemp seeds, coconut flakes, blueberries, and/or freeze-dried strawberries
Instructions
Start by placing the mixed frozen berries and ice cubes in the blender.

Add a few splashes of light coconut milk. This will ensure the blender has enough liquid to blend the frozen berries and ice cubes smoothly.

Add 1 tablespoon of almond butter. If you like, this can be substituted for any other nut butter.

Throw in a handful of spinach, ensuring it's been washed and cleaned first. This will increase the nutritional value of the smoothie bowl.

If you have it on hand, add the optional teaspoon of acai powder for an extra antioxidant boost.

Depending on your sweetness preference, add maple syrup or your chosen sweetener to taste.

Blend all the ingredients together until smooth. If the mixture is too thick, add a little more coconut milk.

Pour your smoothie mixture into a bowl.

Now it's time to add the toppings. Sprinkle hemp seeds, coconut flakes, and blueberries over the top of your smoothie bowl. If you have freeze-dried strawberries, you can also add these to give it extra crunch and flavor.
Read more: Easy Vegan Recipes For Beginners: A Simple Guide To Plant-Based Cooking.
Vegan Breakfast Grain Bowl (4)
Are you looking for vegan breakfast ideas for weight loss? Nothing beats a fiber-rich, gut-healthy grain bowl! This lazy vegan breakfast grain bowl is full of complex carbohydrates that will give you long-lasting energy throughout the day. 
Load it up with your favorite nuts, seeds, and fruit for a super filling meal that will keep you satisfied until lunchtime.
Ingredients
For the poblano tahini sauce:
1 ½ cups roughly chopped poblano pepper

1 clove garlic, quartered

⅓ cup tahini (sesame paste)

3 tablespoons fresh lemon juice

1 tablespoon extra-virgin olive oil

Sea salt

Freshly ground black pepper
For the bowl:
1 cup quinoa, rice, or farro (or any grain of your choice)

2 large sweet potatoes (1 ½ to 2 pounds), peeled and cut into 1-inch cubes

1 ½ tablespoons coconut oil, melted

2 teaspoons pure maple syrup

1 teaspoon orange zest

Sea salt

1 (15-ounce) can chickpeas, drained, rinsed, and patted dry, or 1 1/2 cups cooked chickpeas

1 tablespoon plus 2 teaspoons extra-virgin olive oil

½ teaspoon paprika

⅛ teaspoon ground cumin

⅛ teaspoon cayenne pepper

Freshly ground black pepper

4 cloves garlic, peeled

⅛ teaspoon crushed red pepper flakes

1 bunch Swiss chard, leaves cut into 1-inch strips
Instructions
Start preparing the poblano tahini sauce. Blend the roughly chopped poblano pepper, quartered garlic clove, tahini, fresh lemon juice, and extra-virgin olive oil. Season with sea salt and freshly ground black pepper to taste. Set the sauce aside.

Cook the grain of your choice (quinoa, rice, or farro) according to the package instructions and set it aside.

Preheat the oven to 400 degrees.

In a bowl, mix the sweet potatoes, melted coconut oil, pure maple syrup, and orange zest. Season with sea salt.

Spread the sweet potato cubes on a baking sheet and roast for 20 minutes or until they are tender.

Meanwhile, prepare the chickpeas. Toss the chickpeas with olive oil, paprika, ground cumin, and cayenne pepper. Season with freshly ground black pepper.

Heat 2 teaspoons of olive oil in a large skillet over medium heat.

Add the peeled garlic and crushed red pepper flakes and cook until the garlic is golden.

Add the Swiss chard and cook until wilted.

To assemble the grain bowls, start with a base of the cooked grain and top with the roasted sweet potatoes, chickpeas, and Swiss chard.

Drizzle the poblano tahini sauce over the top. Stir gently to combine and serve.
Eggy Tofu Scramble (6)
Our favorite savory vegan breakfast option is this protein-packed eggy tofu scramble. This high-protein recipe is an excellent way to start the day and it's the perfect substitute for those who miss eggs in the mornings. As an added bonus, it takes less than 15 minutes to make!
Ingredients
1 14- or 16-ounce (400/454g) block of firm tofu (you can use extra-firm tofu but you'll need to squeeze out some of the water, but leave some so the scramble doesn't dry out)

¼ teaspoon ground turmeric

½ teaspoon garlic powder

½ teaspoon onion powder

¼ teaspoon paprika

½ teaspoon chipotle chile flakes (crushed chipotle chilies)

½ teaspoon kala namak (AKA Indian black salt), plus more to finish

Freshly cracked black pepper

1 generous tablespoon tahini

2 tablespoons nutritional yeast

½ cup (120 mL) full-fat oat milk, (or other creamy plant milk)

1 tablespoon olive oil or cooking oil of choice

Sea salt or kosher salt to taste
Instructions
Drain the tofu and pat dry with a paper towel to remove excess moisture.

In a large pan, heat the olive oil over medium heat.

Crumble the tofu into the pan, using a spatula to break it up into small pieces that look similar to scrambled eggs. Allow the tofu to cook for 5-7 minutes until the tofu is lightly browned.

While the tofu is cooking, combine the ground turmeric, garlic powder, onion powder, paprika, chipotle chile flakes, kala namak, and freshly cracked black pepper in a bowl. This will be the spice mix.

Add the spice mix to the pan with the tofu, stirring well to ensure the tofu is evenly coated with the spices.

In the same bowl you used for mixing the spices, combine the tahini, nutritional yeast, and oat milk. Whisk together until you have a smooth, creamy sauce.

Pour the sauce over the tofu in the pan, mixing well to ensure all the tofu is coated.

Cook for a further 5 minutes or until the scramble reaches your desired consistency.

Season with sea salt or kosher salt to taste, adding more kala namak if you want a stronger eggy flavor.

Serve the eggy tofu scramble hot. It is perfect as a filling for a vegan breakfast burrito or on a slice of toasted sourdough.
Servings: 3 to 4
Nutrition per serving: Calories: 158 kcal | Carbohydrates: 5g | Protein: 15g | Fat: 10g | Saturated Fat: 1g | Polyunsaturated Fat: 4g | Monounsaturated Fat: 5g | Sodium: 276mg | Potassium: 108mg | Fiber: 2g | Sugar: 1g | Vitamin A: 86IU | Vitamin C: 1mg | Calcium: 169mg | Iron: 2mg
Whether you're looking to simply pep up your fitness routine, jazz up your diet with mouth-watering low-calorie recipes or want to get your act together and significantly drop that number on your scale – BetterMe app has got you covered! Improve your body and revamp your life with us!
Frequently Asked Questions
What are the 5 most important rules for a vegan diet?
The five most important rules of a vegan diet are:
Avoid all animal products, including meat, poultry, seafood, dairy, eggs, and honey

Focus on whole foods such as fruits, vegetables, whole grains, legumes, nuts, and seeds

Ensure you get enough protein by incorporating plant-based sources such as tofu, tempeh, lentils, and quinoa

Pay attention to key nutrients such as vitamin B12, iron, calcium, and omega-3 fatty acids, which may require supplementation or careful food choices

Look out for hidden animal ingredients – always check labels and ask questions when dining out.
Which breakfast is appropriate for a vegan?
The best breakfast options for vegans include:
Overnight oats with almond milk, chia seeds, and fresh fruits

Avocado toast on whole grain bread topped with tomato and sprouts

Vegan pancakes made with plant-based milk and served with maple syrup and berries

Tofu scramble with turmeric, vegetables, and spices

Smoothie bowl with blended fruits, plant-based protein powder, and toppings such as granola and coconut flakes
What can you eat for breakfast if you can't have dairy or eggs?
If you can't have dairy or eggs, there are several delicious options for breakfast, such as:
Oatmeal made with non-dairy milk (such as almond, soy, or oat milk) and topped with fruits, nuts, and seeds

Vegan yogurt with granola and fresh berries

Toast or a bagel with dairy-free spreads such as avocado, nut butter, or hummus

Smoothies made with non-dairy milk, fruits, and vegetables

Vegan protein bars or energy balls
What type of bread is vegan?
Many types of bread are vegan, but it's important to always check the ingredients to confirm. Generally, bread that is made with basic ingredients such as flour, yeast, water, and salt is vegan. However, some additional ingredients can include milk, eggs, or honey in certain bread varieties.
Look for bread that is labeled "vegan" or check the ingredient list to ensure the bread doesn't contain any animal-derived ingredients.
What can replace eggs in the morning? 
There are several options for replacing eggs in the morning, including:
Tofu scramble:

Crumble firm tofu into a pan and sauté it with spices and vegetables for a savory breakfast option

Chickpea flour:

Mix chickpea flour with water and seasonings to create a batter for making vegan omelets or frittatas

Vegan egg substitutes:

There are various commercial egg replacement products available that can be used in baking or cooking
What can replace eggs for protein?
If you're looking for plant-based protein sources to replace eggs, you should consider:
Tofu:

Firm tofu is a versatile and protein-rich egg substitute

Legumes:

Beans, lentils, and chickpeas are excellent sources of protein that can be used in many recipes

Seeds and nuts:

Chia seeds, flaxseeds, hemp seeds, and almonds can provide protein and healthy fats in your breakfast
What is a vegan who eats eggs called?
There's no term for a vegan who eats eggs as egg-eating is not considered vegan. Vegans avoid all animal products, including eggs. However, the term ovo-vegetarian can be used to describe someone who excludes all animal flesh but still eats eggs (1). This dietary choice is also sometimes called "eggetarian".
In addition, some people who follow plant-based diets may choose to include eggs in their diet occasionally. This type of diet is often referred to as "flexitarian" or a "plant-based" lifestyle.
What tastes like egg but is vegan?
Several vegan ingredients can mimic the taste and texture of eggs, including:
Tofu:

When it is seasoned and cooked properly, tofu can resemble the texture of scrambled eggs

Black salt (kala namak):

This Indian salt has a distinctive sulfurous flavor that resembles the taste of eggs

Nutritional yeast:

This deactivated yeast has a cheesy and slightly eggy flavor, which makes it a popular ingredient in vegan egg substitutes and scrambles
Can vegans eat peanut butter?
Yes, vegans can eat peanut butter. Peanut butter is made from ground peanuts and contains no animal products. However, it's important to always check the ingredient list to ensure there are no added animal-derived ingredients.
The Bottom Line
The vegan breakfast recipes in this article demonstrate that going vegan doesn't mean you need to sacrifice flavor or variety. 
With the help of plant-based ingredients such as tofu, legumes, nuts, and seeds, you can create delicious and satisfying breakfast dishes. However, you should pay attention to key nutrients such as vitamin B12, iron, calcium, and omega-3 fatty acids for optimal health on a vegan diet.
DISCLAIMER:
This article is intended for general informational purposes only and does not address individual circumstances. It is not a substitute for professional advice or help and should not be relied on to make decisions of any kind. Any action you take upon the information presented in this article is strictly at your own risk and responsibility!