In today's fast-paced world, breakfast often takes a backseat in our daily routines. With our endless to-do lists and hectic schedules, many of us grab a quick, convenient meal on the go, often at the nearest fast food joint. But does fast food always have to be synonymous with unhealthy choices?
The answer is a resounding no!
This seems too good to be true. However, with an increasing awareness of the importance of a balanced diet, fast food establishments have elevated their game, offering options that not only tantalize your taste buds but also support your overall health and wellness.
You can find various healthy fast-food breakfast options in popular fast-food eateries. For a fast food breakfast to be healthy, you'll want to find a nutrient-dense and well-balanced option.
There is no denying that homemade is the best because you can choose what you add and how you prepare it, but truth be told, who has the time for it in morning madness?
Skipping breakfast isn't the best thing, as starting a busy day on an empty stomach is a way to "hangry disasters." The main perk of fast food is convenience, quick, and easy to devour, but if we add healthy to this description, it can be a win-win for all!
Join us, as we explore the innovative and delicious ways you can kick start your mornings with healthy fast-food breakfast options that won't derail your health goals.
Lean and toned up body isn't just a far-fetched fantasy. Check out the BetterMe app and watch it propel your weight loss journey into high gear!
What Constitutes a Healthy Breakfast?
The big questions are, where to find healthy fast-food breakfasts and what to look for. A few dietitians and nutritionists have given general guidelines on a healthy breakfast. Caloric intake for each individual is optimally different as per the age, gender, and nutrition requirements.
Still, as a general rule of thumb, if you are trying to lose weight, you should be aiming for 300 to 500 calories as recommended by dietitian Julia Zumpano, RD, LD (5). Some people may need more than that, depending on individual circumstances and goals. Zumpano also suggests that a healthy breakfast should have high protein and fiber to keep you satiated for longer.
Therefore, high protein content is essential for a healthy fast-food breakfast!
Another important factor that people often overlook is the high added sugar content. Opt for whole grains to fulfill fiber requirements and you are good to go.
Summing up, healthy fast food breakfast options should include: low added sugar, high-protein, fiber-rich, contain healthy fats, and fruits or vegetables within the 300 to 500-calorie range. A bonus with these essentials is that they also make healthy fast food breakfasts for weight loss goals.
Now, you can go ahead and lose weight while enjoying fast food for breakfast. Just be mindful of portion size. 
The Ideal Breakfast Breakdown
Breakfast, being the very first meal of the day, needs to be such that it keeps you satisfied longer and does not make you hungry within an hour or so. It should include complex carbohydrates, ideally from whole grains like whole wheat bread, oats, or cereals (12). Consider that these have complex carbohydrates that may sustain you longer, with the added benefit of being fiber-dense. These also have a lower glycemic index, so they release energy slowly and you're not likely to get hungry soon after (11).
Next comes the protein, which is needed in higher amounts. It would be best to include lean, high quality proteins (12). The best way is to add eggs, lean meats, and yogurt/cheese to boost the protein content, but plant-based proteins are also great.
Besides these, healthy fats should also be present in your breakfast (11). Additionally, there should be fiber to keep the digestive tract rolling. You can get this from fruits, whole grains, or vegetables (4).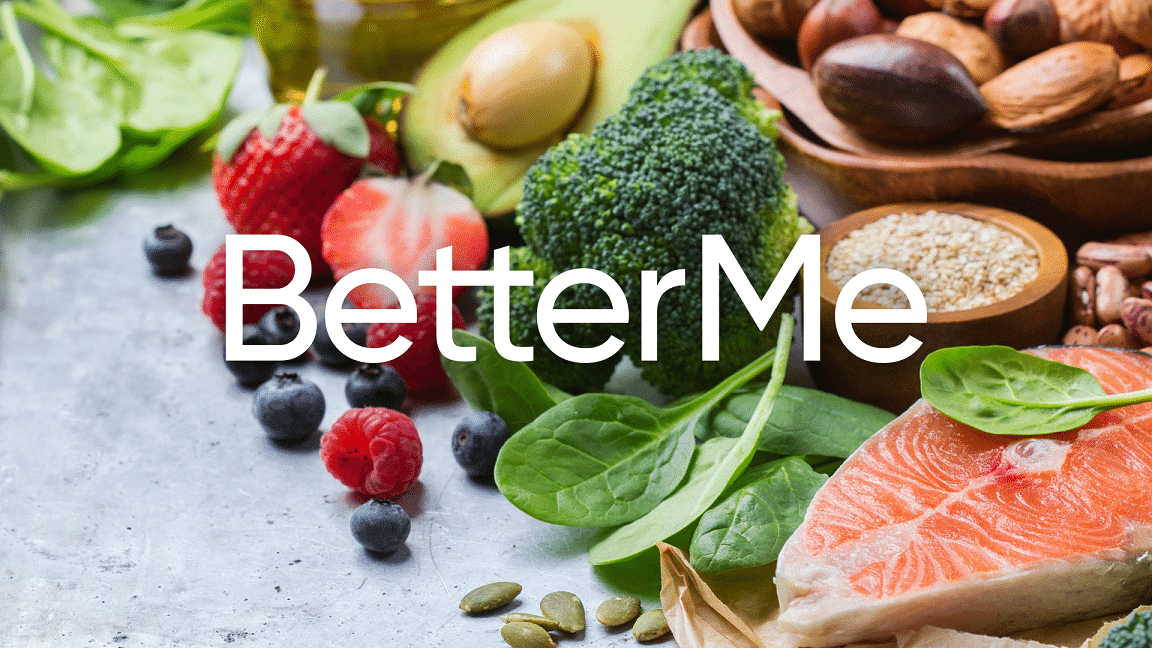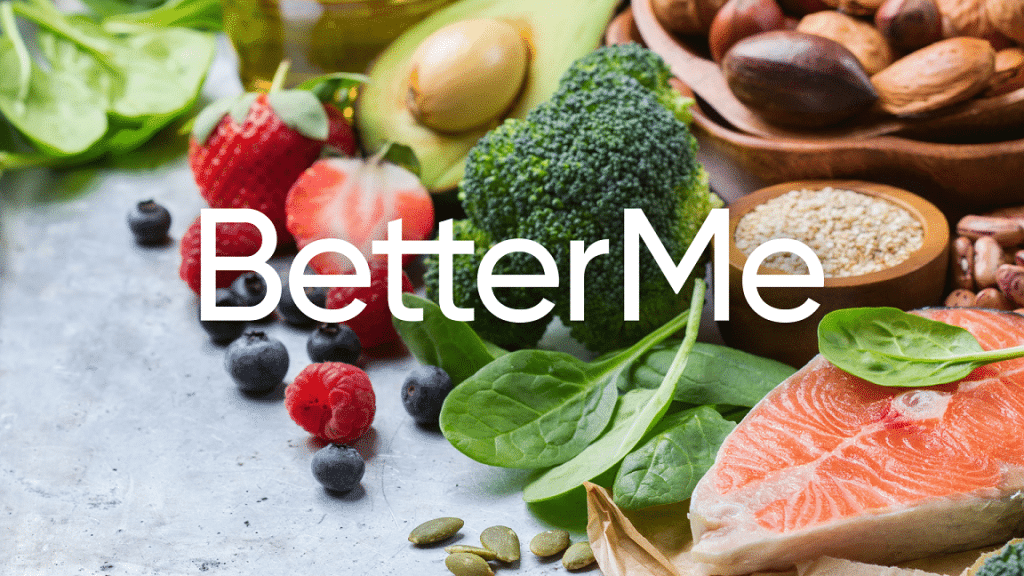 What Are Three Healthy Breakfast Foods?
Almost all nutritionists recommend eggs, whole grains, fruits, yogurt, vegetables, and nuts (amongst the top 10 breakfast foods) (2). Recipes including these ingredients will enhance the health content of your breakfast.  The three most recommended breakfast foods are:
Whole Grain Oatmeal with Berries, Fruits, and Nuts
Oatmeal is one of the best things you can give to your stomach after the nightly fast. Being a complex carbohydrate with a low glycemic index, it can be the perfect starter for the day. Plus, it is fiber-rich and may help your gut run smoothly through the day.
The fruits and nuts add flavor to this mix, and you won't be reaching out for added sweeteners. These contain antioxidants, minerals, and vitamins that help you start your day on a fresh note. Adding low-fat milk or plant-based milk to this combination can boost the calcium for healthy bones.
Scrambled Eggs with Vegetables
Eggs have been part of the breakfast menu forever as they pack much proteins. Sautéed vegetables like spring onion, bell peppers, or tomatoes added to scrambled eggs make quite a delicious breakfast. Pair it with whole grain toast for a complete meal. This healthy breakfast option perfectly balances proteins, good fats, and carbs with fiber.
Greek Yogurt Parfait
This breakfast comes together quickly and is great for quick fixes on a busy morning. Greek yogurt contains more protein than typical yogurt, making it a protein-rich alternative. An added perk is that yogurt is a probiotic. Your gut will love it. Flavor the Greek yogurt with seasonal fruits, berries, or nuts to create the ideal balanced, nutrient-rich breakfast.
Just looking at these options is enough to make you drool. These healthy food alternatives are nutritious and delicious and can be whipped up quickly. Mix them by mixing ingredients and switching to different fruits and flavor combinations.
How can you convert a healthy breakfast into a fast food item from a breakfast joint? Fear not, as dietitians have already done the math for you and recommended menu items from popular ones.
Read more: Forget Fast Food: Enjoy These Homemade Low-Carb Keto Chicken Lettuce Wraps Instead.
What are Some Healthy Fast-food Breakfast Items?
No, your eyes are not playing tricks. You read it right: fast food has healthy options IF chosen wisely. It is now possible to have guilt-free fast food for breakfast, just like a dream. But the catch is that you need to know the healthy fast food breakfast options.  
At any fast food chain, skim the menu and look for low-calorie fast food breakfast entries. If these are not mentioned in the menu, check caloric content. It would be best to go for those with less than 500 calories.
Even then, if you need clarification, go for a healthy fast-food breakfast sandwich. This way, you are more likely to stay within the limits of healthy options. More people are now becoming health conscious, reverting to natural and more nutritious foods, and avoiding fast food altogether. Hence, to keep up with sales many fast-food chains have been compelled to include healthier options to entertain health-conscious consumers.
Dietitians suggest choosing grilled sandwiches, whole grain wraps, or breakfast burritos for savory items. Eggs are your best bet, especially if they are scrambled, poached, or boiled.
The old-age oatmeal or whole wheat porridge with fruits is also a healthy breakfast option when dining out. A healthy, high-protein fast breakfast is Greek yogurt parfait with fruits, nuts, and seeds (15).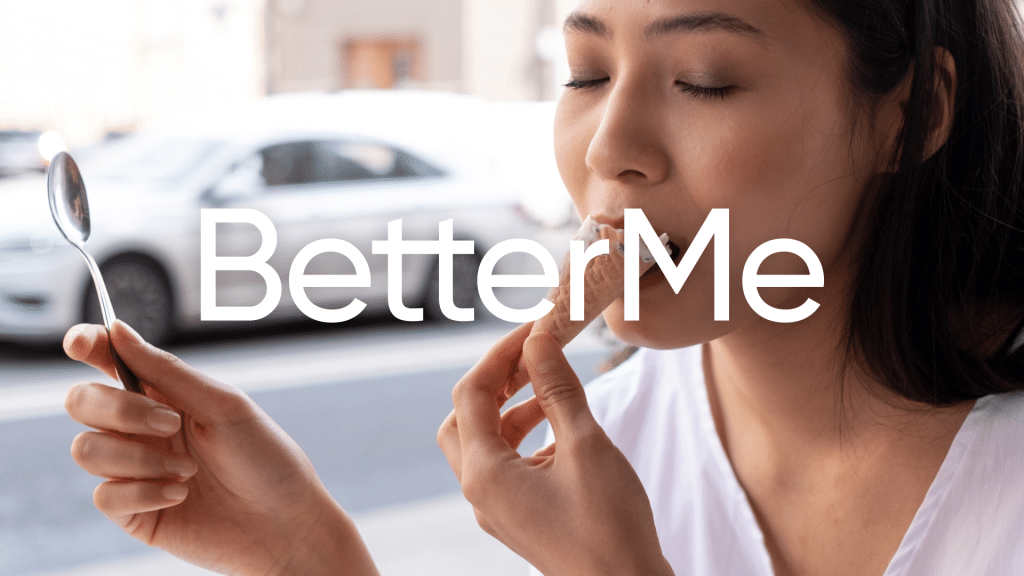 What is the Healthiest Breakfast from a Fast Food Place?
Any fast food chain can claim to have healthy fast food breakfast entries, but are they really as they are marketed to be?
To be safe, do your research before indulging in it. Some of the popular fast food eateries are listed below with their healthier fast food breakfast items from their menu as per reputable sources:
McDonald's
Egg McMuffin

Hot Cakes without its syrup

(2)

Fruit and Maple Oatmeal Bowl
Starbucks
Reduced Fat Bran/ Cranberry-Apple Muffin

Spinach, Feta, Roasted Tomato, and Egg Wrap

Low fat oat fruit scone
Dunkin' Donuts
Subway
Egg White and Cheese Muffin Melt

Egg White and Cheese on Flatbread

Egg and Cheese Croissanwich

Veggie Delite

(13)
Chik-fil-A
Egg, bacon, and Cheese Muffin

Fruit Cups

Greek Yogurt Parfait

Grilled Breakfast Filet
Burger King
Ham Omelet Sandwich

French Toast Sticks

(2)
Hardees
Beyond Breakfast Sausage with sourdough/tortilla

(15)
iHop
Hash Browns and vegan sides
If you struggle to even flirt with the idea of giving up your favorite foods or working out till your legs give way – BetterMe app is here to breathe a fresh perspective into the way you view the weight loss process! Check out the app and experience the fun side of fitness and dieting with BetterMe!
What is the Healthiest Breakfast Combo?
Healthy breakfast combos have a well-balanced nutrient content from each food group. The most beneficial combo should contain complex carbs, high proteins, and fiber. Also include good fats like ample fruits, nuts, and vegetables, and a healthy drink to wash it down.
Combining an egg wrap and piece of fruit with herbal tea or black coffee could become the most nutritious combo you can enjoy at any fast food joint. Likewise, pairing Greek yogurt parfait with a reduced-fat muffin could be a twist for your taste buds. Or, you could pair a bowl of oatmeal with a fruit salad and iced tea.
Any combination can work if you remain within your personal calorie goal and don't compromise the protein content. This way, you can customize anything unhealthy from the menu to make it healthy, like getting whole wheat wraps instead of the usual.
As per your taste, you could scramble options from your favorite eateries to make a combo. While doing so, keep in mind the healthy fast-food breakfast options mentioned earlier.
Is Fast Food Good for Breakfast?
No food is inherently good or bad, but some foods can be consumed more often than others. Consuming any fast food too often might impact your health adversely. 
The typical fast food items are high in refined carbohydrates, high in sodium, and loaded with saturated fats. These can be the biggest contributors to increasing obesity. A typical fast food serving has more calories than a person's total daily requirements (9).
Most fast food meals have a high glycemic index, which can spike blood sugar. They may also affect blood pressure and cardiovascular health. Fast food also lacks the vitamins and minerals required daily (1).
Although fast food is a convenient and quick fix, its nutritional value can vary by the type of fast food options you select and their quantity or portion size. By incorporating options with lower calories and an adequate amount of required nutrients, you can make better choices at a fast food restaurant..
Even then, having fast food daily is not a healthy habit. Fast food breakfasts may contain highly processed ingredients that are low in nutritional value. At the same time, a homemade breakfast gives you more liberty in choosing healthier ingredients.
So, why settle for anything less? Choose wisely, and let your breakfast be your daily dose of wellness and joy.
The Bottom Line
For breakfast it's a common practice to grab something tempting and convenient (mostly unhealthy) or skip it entirely when in a hurry. Again, it is not a good solution to keep up with the fast-paced world at the cost of your health. A better way out only requires some planning, researching, and making an informed, healthy choice.
A healthy fast-food breakfast is a no-brainer. As mentioned in the article, there are some choices you can make at fast food restaurants that are healthier than others. 
Fast food places also include healthy options as their demand surges, and one should explore them. Various egg sandwiches, wraps, yogurt parfaits, and oatmeal bowls are now available to cater to those looking for healthier fast food options. The key is to plan and form a balanced meal from the healthy options.
Read more: Healthy Food Alternatives To Fast Food: 10 Of The Best Healthy Foods To Satisfy Your Unhealthy Junk Cravings.
Frequently Asked Questions (FAQs)
What happens if I eat eggs for breakfast every day?
Eating one egg per day on average is usually suggested as safe and possibly beneficial for most healthy people. Patients with cardiovascular disease or higher cholesterol levels should follow the advice of their healthcare providers (8).
For people not suffering from any cardiac ailment or high cholesterol levels, consuming an egg daily can be quite healthy. A single egg has around 75 calories with 6 grams of protein, 5 grams of fat, and 0 carbohydrates. Apart from these, they also contain some other essentially needed nutrients (10).
Therefore, eating eggs can benefit an average individual due to their rich nutrient profile.
What breakfast can I eat every day to lose weight?
To lose weight, many people skip breakfast, which is not recommended. The best bet to losing weight is not skipping breakfast but instead opting for nutrient-rich, high-protein, and fiber-dense foods. Your main goal must be keeping an eye on the calories that stay between 300-500 calories per breakfast (3).
How do I eat a healthy breakfast at a restaurant?
Eating out and sticking to your healthy diet is possible as long as you plan and make an informed choice. By surveying the menu beforehand, you can avoid substituting fried and cheese-loaded foods with grilled or steamed items. Choose lean proteins and fiber-rich foods. Avoid highly processed foods like white bread; instead, opt for whole grain versions or fruits and vegetables.
Steer clear from Sugary drinks. Try to avoid high sodium and high saturated fat options, like fried foods.Following these guidelines and portion control, you can have a healthy fast-food breakfast at any restaurant.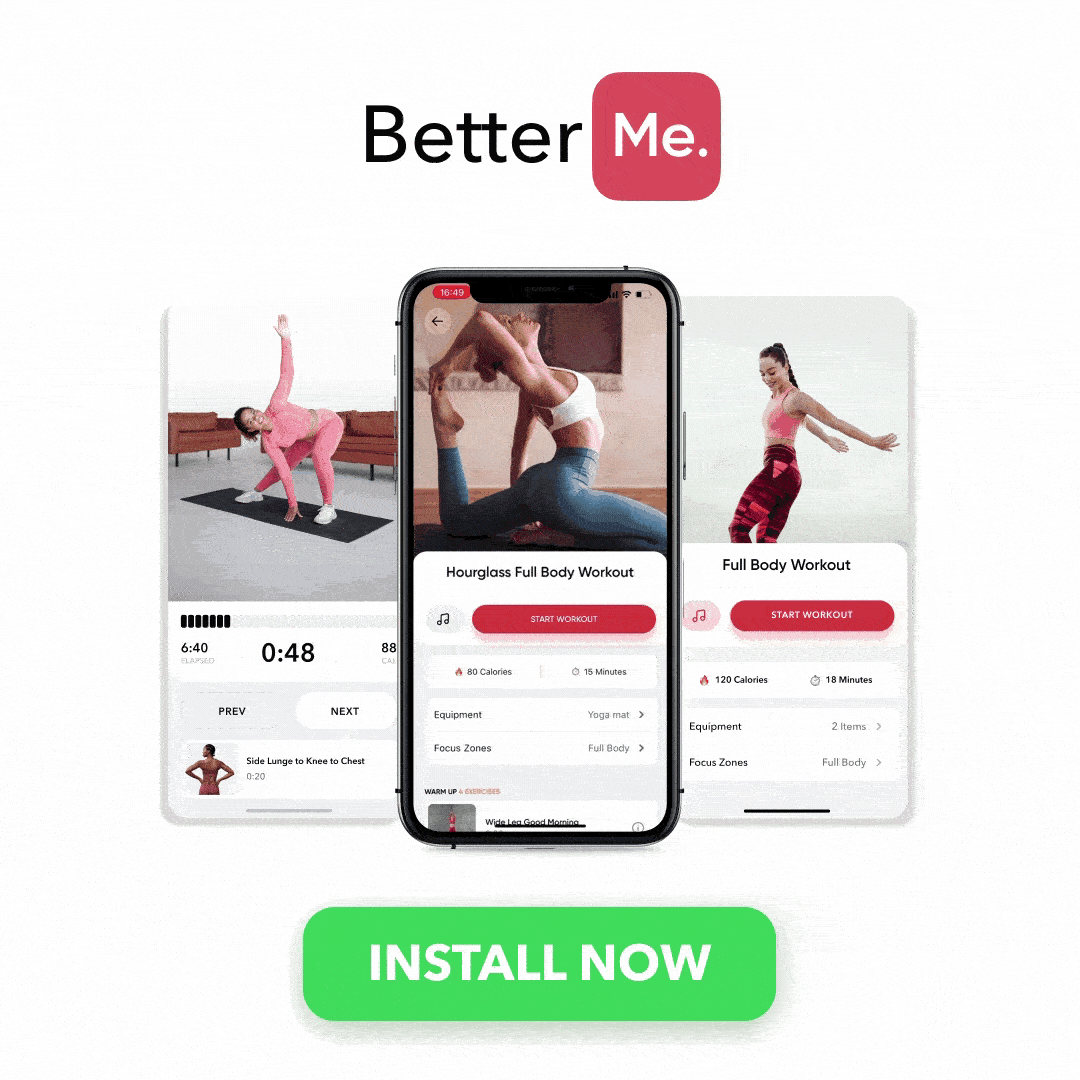 DISCLAIMER:
This article is intended for general informational purposes only and does not address individual circumstances. It is not a substitute for professional advice or help and should not be relied on to make decisions of any kind. Any action you take upon the information presented in this article is strictly at your own risk and responsibility!