Mung beans often don't get the spotlight they truly deserve. These tiny green gems are a powerhouse of nutrition, packed with proteins, fiber, antioxidants, and phytonutrients that contribute to overall health and well-being. 
We're always on the lookout for versatile ingredients that not only offer a multitude of health benefits but also lend themselves well to various culinary explorations. Mung beans certainly fit the bill. Their mild flavor and soft texture make them an excellent addition to a myriad of dishes, from hearty soups to refreshing salads and even sweet treats. 
Today, we're thrilled to share with you four of the best mung bean recipes we've found on the internet. Each recipe is easy to make and utterly delicious. Let's dive in!
What Is The Best Way To Eat Mung Beans?
The best way to eat mung beans depends on your personal preference, but they are incredibly versatile and can be incorporated into a variety of dishes. Here are a few suggestions:
Sprouted:

Sprouting mung beans is thought to enhance their nutritional profile and make them easier to digest. You can add sprouted mung beans to salads, stir-fries, or wraps for a crunchy, nutritious addition.

In Soups and Stews:

Mung beans can be boiled until soft and used in soups and stews. They pair well with various herbs, spices, and vegetables.

As a Side Dish

: Cooked mung beans can be seasoned with your favorite herbs and spices and served as a side dish. They are a great alternative to rice or potatoes.

In Curries:

Mung beans can be cooked in a mix of spices and served with flatbread or rice for a hearty, flavorful curry.

In Salads: Cooked and cooled mung beans can be tossed with your choice of vegetables, herbs, and dressing for a protein-packed salad.
As a Dessert:

In Asian cuisines, sweetened mung beans are often used in desserts. They can be made into a paste and used as a filling for sweet buns or pancakes.
If you've mustered up the courage to crush your weight loss goal, let Betterme take the sting out of this demanding process. Our app will help you restructure your habits, remold your life and crank up your fitness results!
What Are The Best Mung Bean Recipes?
The best mung bean recipes include Mung Bean and Coconut Curry, a vegan curry enriched with Indian flavors, coconut milk, cilantro, and lime. 
You might also enjoy Mung Bean Soup, a simple yet nutritious dish made with dried mung beans, vegetable broth, olive oil, white onion, and garlic. For a traditional Filipino dish, try Ginisang Munggo, which is a hearty mung bean soup or stew usually served with rice.
If you're looking for an easy dish, the Easy Mung Bean Curry is a great option, often served alongside broccoli cilantro salad and roti. For a nutrient-rich meal, the Hearty Mung Bean Stew with Kale is a wonderful choice. And for a quick meal, you can opt for the One Bowl Mung Bean Meal, which includes sprouted mung beans, water or broth, green onions, and celery.
Lastly, if you prefer Indian cuisine, Sabut Moong Dal, a creamy dish made from green mung beans, is a must-try. These recipes showcase the versatility of mung beans in creating a variety of delicious and healthy dishes.
Recipe 4: Chicken and Mung Beans (2)
This chicken and mung beans recipe is an easy one-pan meal that's packed with fiber. The mung beans are cooked in a flavorful sauce, making them tender and full of flavor. Serve it along your favorite grain dish or on its own for a filling dinner option. 
Ingredients 
64 g or ½ cup mung beans

500 ml water, for soaking

30 ml or 2 tbsp vegetable oil

1 cinnamon stick

2 bay leaves

1 medium onion, finely chopped

15 ml or 2 tsp ginger and garlic paste

15 ml or 1 tbsp Hot Curry Powder

2.5 ml or ½ tsp turmeric

50 g or 4 tbsp tomato paste

15 ml or 2 tsp Garlic and Onion flavour Stock Powder

600 ml or 2 ½ cups water

4 chicken thighs

128 g or 1 cup frozen mixed vegetables

2.5 ml or ½ tsp salt, only if required
Instructions 
Begin by preparing your mung beans. Soak them in 500 ml of water overnight. This helps them cook faster and makes them easier to digest. 

Heat a large pan over medium heat and add the vegetable oil. Once the oil is hot, add the cinnamon stick and bay leaves and cook for 1-2 minutes until fragrant. 

Next, add the finely chopped onion to the pot and sauté until it becomes translucent. Add the ginger and garlic paste and cook for another couple of minutes.

Stir in the Hot Curry Powder, turmeric, and tomato paste, mixing it well with the sautéed onion and spices. Cook for about 2-3 minutes, until the tomato paste darkens in color.

Drain the soaked mung beans and add them to the pan, followed by the Garlic and Onion flavor Stock Powder and 600 ml of water. Stir everything together and bring the mixture to a boil.

Once boiling, add the chicken thighs to the pan, nestling them into the beans. Reduce the heat to low, cover the pan, and let it simmer for approximately 20-25 minutes, or until the mung beans are tender and the chicken is cooked through.

Add the frozen mixed vegetables to the pan and stir to combine. Cover the pan again and cook for another 5-10 minutes, until the vegetables are heated through.

Taste the dish and add the ½ tsp of salt, if required. Serve the Chicken and Mung Beans hot on its own or with your favorite grain dish. Enjoy this hearty and flavorful one-pan meal.
Recipe 2: Mung Bean Soup (3)
This hearty healing mung bean soup is full of nourishing beans, carrots, celery, onions, and garlic. This comforting one-pot meal can be made in less than 30 minutes but still packs a flavorful punch. 
It also makes an excellent lunch option if you pre-cook the mung beans ahead of time. Inspired by a typical 3-bean soup recipe vegetarian, this is a flavorful soup that's sure to hit the spot. 
Ingredients 
1 x teaspoon olive oil (if on a cleanse skip the oil)

1 x garlic clove (chopped)

1 x small onion, chopped

2 -3 celery stalks, chopped

1 x teaspoon ground turmeric

1 and a half cups mung beans (soaked overnight)

Optional: 1 and a half x cup chopped tomatoes (or one tin of tomatoes)

1 Liter vegetable stock

2 x bay leaves (optional)

3 x medium to large carrots, chopped

handful fresh coriander, parsley or both, chopped

1 x tablespoon lupine sauce (or coconut aminos – optional)

half a teaspoon cumin seeds, grind in pestle and mortar

half a teaspoon coriander seeds, grind in pestle and mortar

salt and pepper to taste

half a teaspoon fennel seeds, grind in pestle and mortar

3/4 teaspoon mustard seeds (optional)

Optional: add leafy greens of your choice such as kale, spinach, lambs lettuce, etc. 
Instructions
Begin with preparing your ingredients. Soak the mung beans overnight, grind the cumin, coriander, and fennel seeds using a pestle and mortar, and chop your vegetables.

Heat a large pot over medium heat and add the olive oil. If you're on a cleanse and skipping the oil, you may add a small amount of vegetable stock to prevent sticking.

Add the chopped garlic, onion, and celery to the pot and sauté until the onion becomes translucent and the garlic is fragrant. 

Stir in the ground turmeric, mixing it well with the sautéed vegetables.

Add the soaked mung beans to the pot, followed by the tomatoes (if using), vegetable stock, and bay leaves. Bring the mixture to a boil. 

Once boiling, reduce the heat to low, cover the pot, and let it simmer for approximately 20-25 minutes, or until the mung beans are tender.

While the soup is simmering, chop your carrots and add them to the pot. If you're using leafy greens, add them at this stage as well.

Stir in the lupine sauce or coconut aminos, freshly ground seeds, and salt and pepper, adjusting the seasoning to taste. 

Let the soup cook for another 5-10 minutes so all the flavors blend together. 

Just before serving, garnish the mung bean soup with chopped fresh coriander, parsley, or both. Enjoy your hearty and flavorful mung bean soup as is, or paired with a slice of crusty grain bread.
Read more: 7 Types of Salad to Add Color and Crunch to Your Plateau.
Recipe 3: Mung Bean Curry (7)
A hearty vegan curry made with mung beans, tomatoes, and fragrant spices, this classic South Asian dish is sure to be a hit at your next dinner party. 
Simmered until the beans are tender yet still retaining their shape, this flavorful curry can be served over fragrant jasmine rice or your favorite grain. Think of this as a go-to mung beans recipe Indian; it's the perfect balance of creamy and comforting. 
Ingredients 
4 tablespoon canola oil or other neutral-flavored oil

1 tablespoon whole cumin seeds

9 cloves garlic crushed (about 3 tablespoon crushed garlic)

14 oz can crushed tomatoes

2 tablespoon freshly grated ginger

2 tablespoon ground coriander

1 teaspoon turmeric

1 teaspoon sea salt

½ teaspoon cayenne pepper

4 cups water

1 cup mung beans picked over for stones and well rinsed

14 oz can coconut milk

1-2 medium limes juiced

½ cup fresh cilantro chopped
Instructions
Begin by heating the canola oil in a large pot over medium heat. Once the oil is hot, add the cumin seeds and let them sizzle until they become fragrant and lightly browned, which should take about a minute.

Next, add the crushed garlic to the pot and sauté it until it becomes golden, which should take about another minute.

Now, add the crushed tomatoes, freshly grated ginger, ground coriander, turmeric, sea salt, and cayenne pepper to the pot. Cook this mixture for about five minutes, stirring occasionally, until the tomatoes have reduced and the spices are well blended.

After the tomato and spice mixture is ready, add the rinsed mung beans and water to the pot. Bring the contents to a boil, then reduce the heat to low, cover the pot, and let it simmer for about 40 minutes, or until the mung beans are tender but still hold their shape.

Once the mung beans are cooked, stir in the coconut milk and lime juice. Let the curry cook for another five minutes, so that all the flavors meld together.

Finally, garnish the mung bean curry with the chopped fresh cilantro just before serving. Enjoy your mung bean curry over a bed of jasmine rice or your preferred grain.
Nutrition: Recipe makes 6 servings. Calories: 392kcal | Carbohydrates: 33g | Protein: 11g | Fat: 26g | Saturated Fat: 14g | Sodium: 503mg | Potassium: 892mg | Fiber: 8g | Sugar: 7g | Vitamin A: 445IU | Vitamin C: 15mg | Calcium: 109mg | Iron: 5.4mg
Recipe 4: Mung Bean Salad (8)
This salad is packed with crunchy vegetables and protein-packed mung beans, perfect for a light yet substantial lunch. 
For an even heartier meal, you can add grilled chicken or salmon to the dish. The flavors are brightened up with a tangy lemon dressing, and you have the option of pomegranate sauce to add sweetness. 
Ingredients 
2 cups of mung beans, chopped

5 roasted red pepper, chopped

7-8 pickles, chopped

1 handful of parsley, chopped

1 handful of dill, chopped

4 tbsps pomegranate sauce or lemon juice

3 tbsps olive oil

Salt to taste
Instructions
Begin by preparing your mung beans. Rinse them well under cold water and then place them in a pot with enough water to cover them. Bring to a boil and let them simmer until tender, about 20-30 minutes. Once the beans are cooked, drain them and set them aside to cool.

While the mung beans are cooling, chop your roasted red peppers, pickles, parsley, and dill. The smaller the pieces, the easier it will be to mix everything together. 

In a large bowl, combine the cooled mung beans, chopped red peppers, pickles, parsley, and dill. Toss everything until well mixed.

In a separate smaller bowl, whisk together the pomegranate sauce or lemon juice, olive oil, and salt. Adjust the seasoning as needed to taste. 

Pour the dressing over the mung bean mixture and toss gently until everything is well coated. 

Let the salad sit for at least 30 minutes for the flavors to meld together. This salad can be served immediately or stored in the refrigerator for up to 3 days. Enjoy this vibrant, tangy mung bean salad as a side dish or light meal.
Betterme will keep you laser-focused on your weight loss journey! Nutrient-packed meal plans, fat-blasting workouts, galvanizing challenges and much more. Try using the app and see for yourself!
Can I Eat Mung Beans Daily?
Yes, you can eat mung beans daily. They are high in nutrients and antioxidants and can provide numerous nutritional benefits (6). However, it's important to maintain a balanced diet and eat a variety of foods. 
While mung beans are generally safe to consume, they should be properly prepared by soaking and cooking to improve digestibility and reduce possible antinutrients (10).
Eating mung beans provides fiber and is a good source of plant-based protein. The fiber content in mung beans is beneficial for your digestive system, aiding in regular bowel movements (4).
Ayurveda, the traditional Indian medicinal system, highly recommends consuming mung beans daily due to their unique medicinal qualities. Consuming legumes like mung beans regularly has been suggested to be beneficial for heart health (5).
One cup of mung beans provides more than 10 percent of the daily recommended amount of potassium, beneficial for maintaining a healthy blood pressure level. However, it's crucial to handle them with strict hygiene to avoid any foodborne illness.
All in all, mung beans can be a healthy addition to your daily diet when consumed as part of a balanced and varied diet.
Read more: 7 Low-Fat, High-Protein Snacks to Keep You Full and Focused.
Frequently Asked Questions
Are Mung Beans Healthier than Chickpeas?
Both mung beans and chickpeas are nutritious and offer various health benefits. Both mung beans and chickpeas are great sources of plant-based protein, fiber, potassium, magnesium, iron, and other nutrients. . The choice between mung beans and chickpeas largely depends on personal preference and dietary needs.
Do Mung beans go bad?
Yes, like all foods, mung beans can go bad. While dried mung beans have a long shelf life, they should be stored in a cool, dry place. 
If they develop an off smell, discoloration, or signs of mold, they should be discarded. Cooked mung beans should be consumed within a few days if refrigerated.
Do Mung Beans Need to Be Soaked Before Cooking?
Soaking mung beans before cooking is recommended but not strictly necessary. Soaking helps to reduce cooking time and improve digestibility. It also helps to reduce antinutrients, substances that may interfere with the absorption of nutrients in the body (10).
What is the Most Nutritious Bean in the World?
There isn't a definitive answer to this as all beans have their own unique nutritional profiles. However, black beans are often cited for their high levels of fiber and protein, as well as key nutrients like iron and folate. 
Kidney beans are also highly nutritious, with ample amounts of molybdenum, a trace mineral that aids in the metabolism of fats and carbohydrates. 
Chickpeas are renowned for their protein and fiber content, and lentils are another excellent source of protein and fiber, along with essential minerals like manganese and folate. It's best to include a variety of beans in your diet to reap the different nutrients each type offers.
The Bottom Line 
Mung beans are a nutritious and versatile ingredient that can be used in an array of dishes. From simple comfort food to hearty one-pan meals, these beans make for delicious and satisfying eats. Regular consumption of mung beans provides fiber and plant-based protein for digestive and heart health.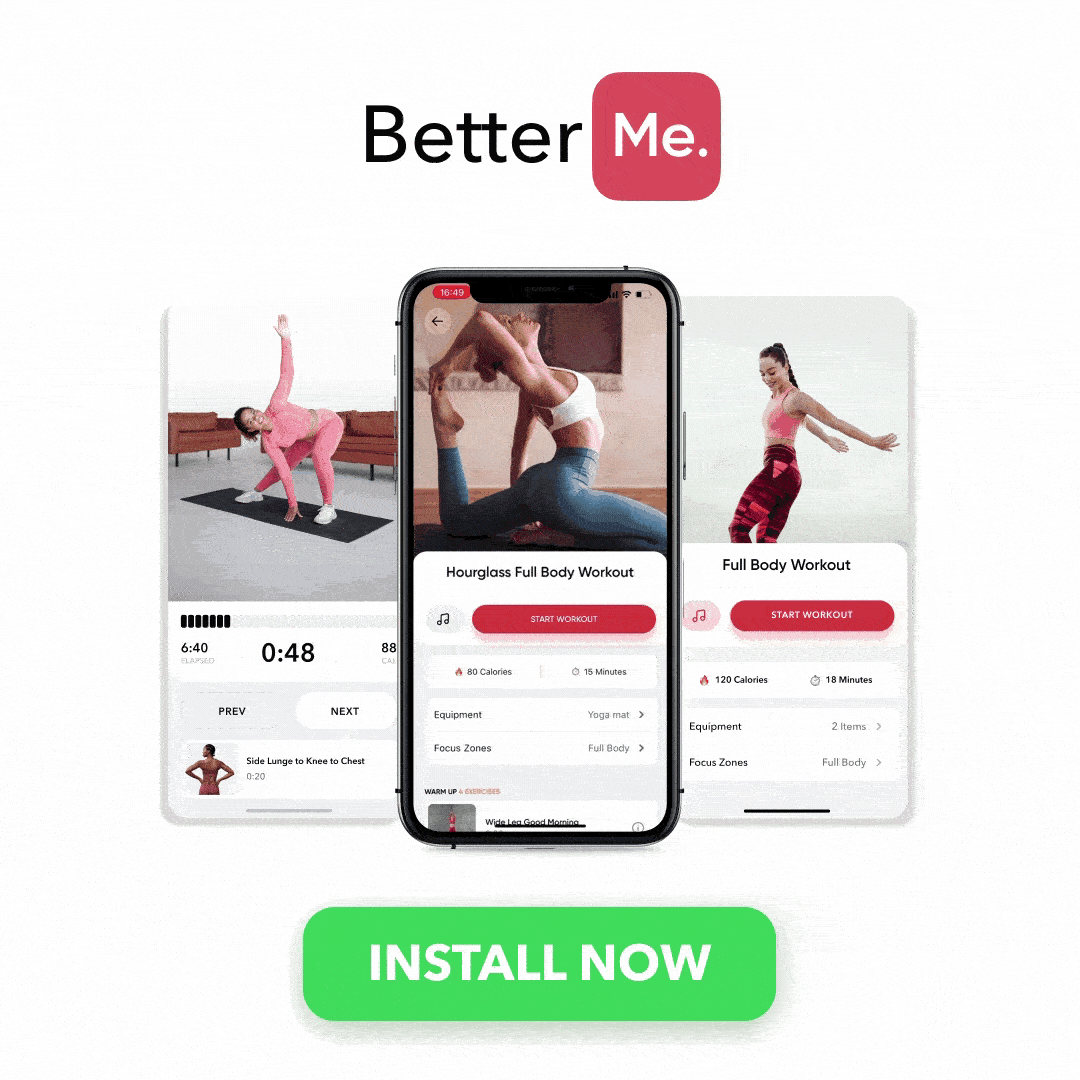 DISCLAIMER:
This article is intended for general informational purposes only and does not address individual circumstances. It is not a substitute for professional advice or help and should not be relied on to make decisions of any kind. Any action you take upon the information presented in this article is strictly at your own risk and responsibility!