"Coffee invigorates me each morning", "What wakes me up in the morning? – Coffee, of course". This beverage is the first thing that pops into people's minds when they hear about morning invigoration. Indeed coffee fuels us with essential energy and nutrients but the food industry has opened up more versatile products for energetic mornings. What if you could wake up, eat something specific, and feel the spike of energy in your body? In reality there are many foods you could incorporate into your diet, get amazing benefits, and simultaneously become supercharged for daily activities. If you desire to learn the foods that might help you wake up every morning, this article is your perfect place to start. Here you'll be finding out about 8 energy-boosting foods that can wake you up instantly.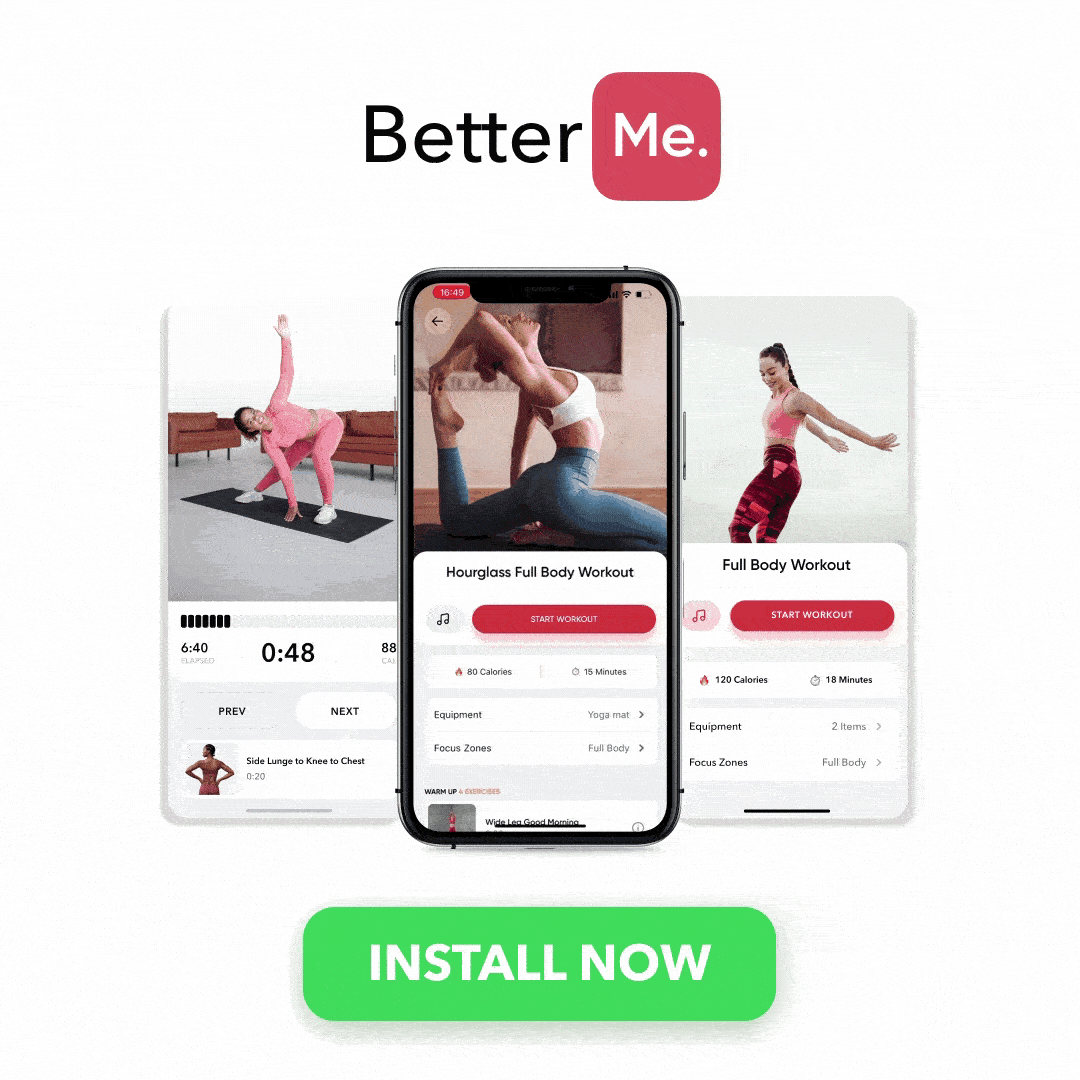 What Foods Wake You Up?
These foods that make you wake up are healthy. This is important. Indulging in processed foods with added sugar will activate your body for only a short period of time. Besides this, they won't bring nutritious benefits. 
Luckily, there are foods you can find in the grocery store or markets which can elevate your spirits without harming you. Check out this superfood list of 8 foods for early invigoration. 
Bananas

Eggs

Avocados

Watermelons

Almonds

Oatmeal

Kale

Cottage cheese
Bananas
Wondering about what snacks to wake you up? Banana is the award-winning choice for everyone who desires to mix pleasure with nutrition. This fruit boasts versatile vitamins and minerals, such as potassium, complex carbs, fiber, and vitamin B6. Vitamin B6 fuels your body with energy and complex carbs break down glucose as sugar for energy.
Bananas are beneficial to your heart, promote digestive health, and reduce the risk of type 2 diabetes (1).
Eggs
An egg is a perfect ingredient for morning energy-boosting dishes. Plus, its versatile nature allows you to cook different types of eggs, whether they're boiled or scrambled. Eggs are a source of high-quality protein, magnesium, and potassium. They contain all the nutrients to perk you up (3).
Read More: The Ultimate Guide To Types Of Fruit For A Nutrient-Packed Diet
Avocados
Due to its neutral taste, you may utilize this fruit in both sugary and salty recipes. Are you into morning smoothies? Grab the avocado and get energetic. Maybe you're a salad type of person, chop the fruit and add it to the greenery. Avocados have healthy fats, minerals, and vitamins to keep your blood sugar stable. 
Additionally, avocados benefit your vision, reduce depression risk, and improve digestion (11).
Watermelons
Sweet, watery, and so healthy – watermelons are the summer stars. People love them for their ability to eliminate harmful elements from their bodies. Watermelons hydrate you (which is vital for energy); load you with a variety of minerals and vitamins promoting your eye health, soothing your skin, and protecting your joints (5). 
Almonds
Nuts in general are beneficial for your mood and bone health. But almonds specifically are rich in B vitamins that help your body convert food into energy. Add some almonds to your salad or morning pancakes to make your bones stronger and your blood pressure lowered (4).
Oatmeal
Oatmeal is a complex, undefined carb converting food into energy. Oats offer minerals and vitamins that produce energy from B vitamins and iron. It also keeps you satiated longer, manages your weight, promotes digestion, and provides antioxidants (8). 
If you're looking for breakfast food to wake you up, oatmeal is the key choice as you can add it to smoothies, prepare pancakes with them, or make yourself a delectable porridge with berries and fruits. 
Kale
Kale's vitamins and minerals make you energetic and powerful. It consists of fiber, calcium, vitamins C, K, and iron. Salads with kale are delicious and hearty as you get better heart health, stronger bones, shinier hair, and cleaner skin. Kale is also good for your eyes. Thus, you can ramp up your vision with the tasteful greenery (10). 
Cottage Cheese
Creamy low-fat cottage cheese includes protein, vitamin B12, and other nutrients for an energy boost. Another good quality of cottage cheese is that it keeps you satiated for a longer time, similar to eggs (6). Cottage cheese is also high in selenium beneficial to thyroid health. Recipes with cottage cheese are versatile: you either mix it with fruits or berries, spread it on pancakes, or blend in milk to create a nutritious smoothie.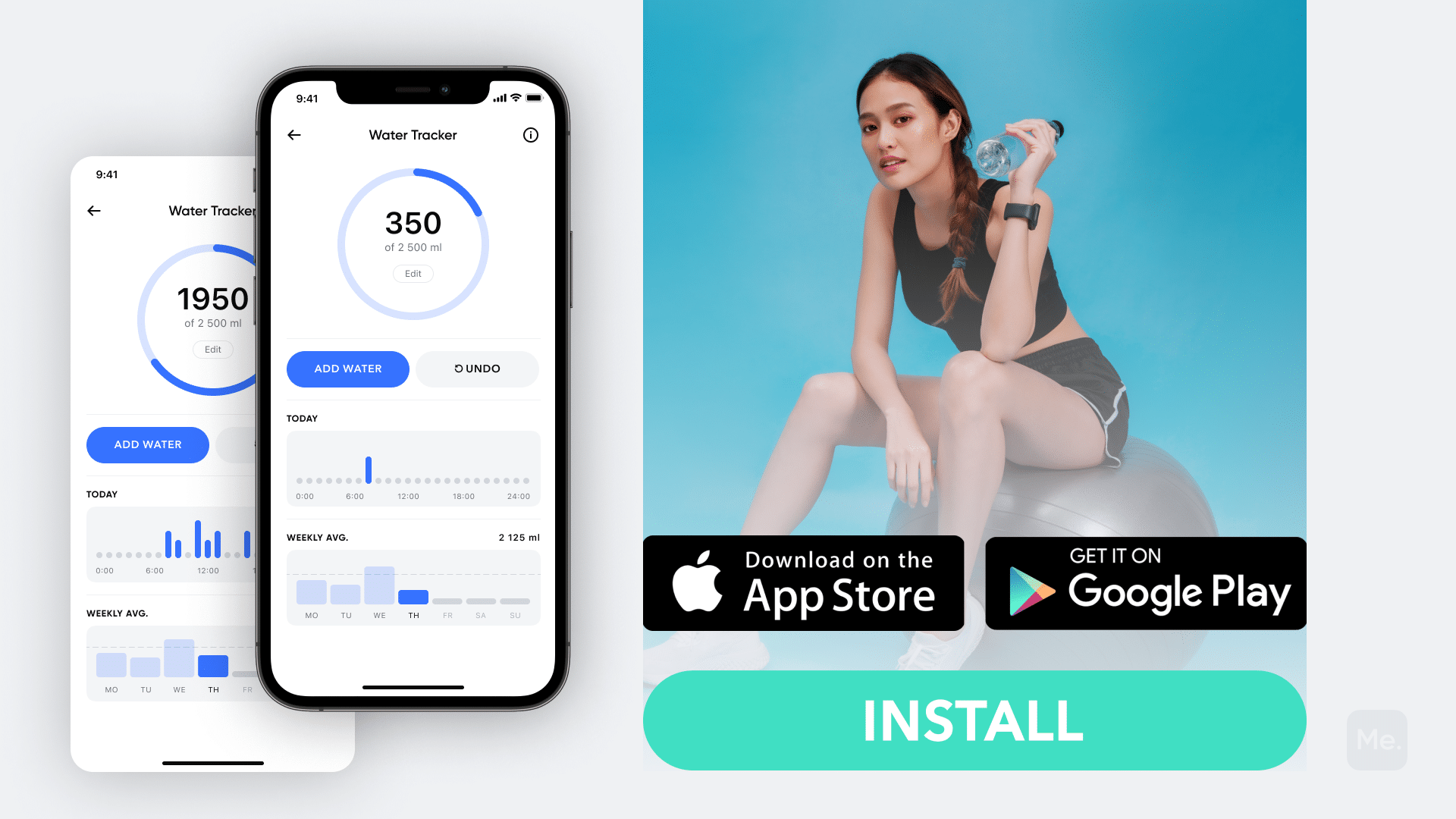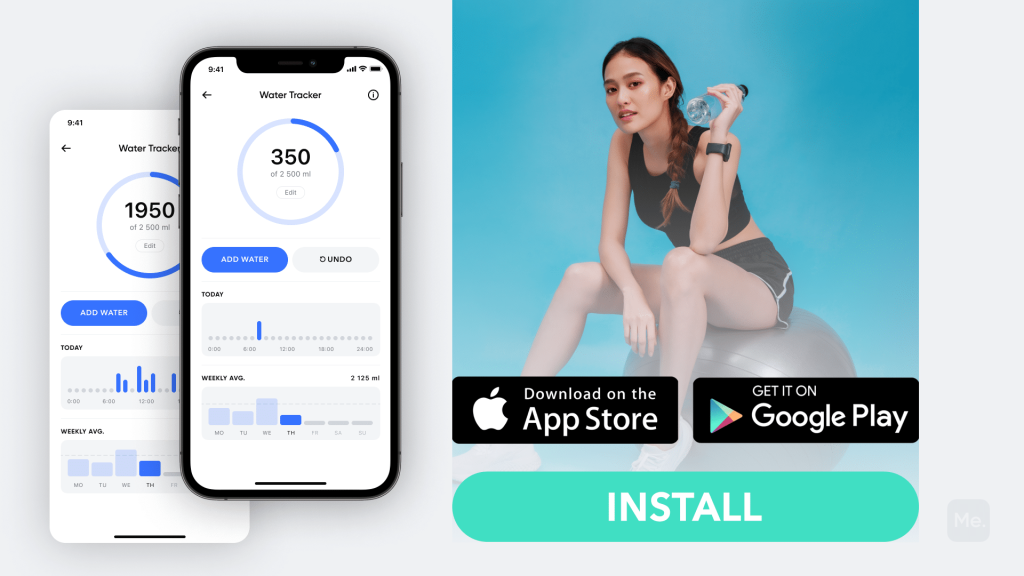 What Is The Best Food To Wake You Up?
There are a bunch of healthy foods that can wake you up. You could see that from the above list. That said, the most energy-boosting food is eggs. Why?
First of all, eggs are rich in protein and nutrients including folate, thiamin, riboflavin, B12, and B6, the B vitamins that are essential for energy production. 
Secondly, eggs pack you with leucine, a crucial amino acid that helps the body use energy and muscles recover after exercise (2).
The final reason why eggs are the best food for invigoration lies in their versatility. You can experiment with eggs all day long: use them for breakfast in pancakes, simply boil them, or add them to your favorite salads. 
Besides, everyone can fry an egg. You don't need special skills for that. You open your eyes, get out of bed, and in a few minutes prepare a simple meal – the spikes in energy and satiety are guaranteed.
If you've mustered up the courage to crush your weight loss goal, let Betterme take the sting out of this demanding process. Our app will help you restructure your habits, remold your life and crank up your fitness results!
What Food Gives Instant Energy?
Do you want to gain instant energy without cooking? Bananas and apples are at your service. 
Bananas can be a quick snack for sustained energy. It's a natural source of sugar and fiber that slows the digestion of that sugar. 
Apples are another simple snack for an instant energy boost. In addition to this, they help combat oxidative stress and inflammation in your body (9). 
The best part about these foods is that you can eat them raw, simultaneously filling yourself with powers to complete actions. 
What Foods Get Rid Of Fatigue?
Fatigue is the state of constant exhaustion, lack of energy, and motivation. You don't sleep well, are unable to concentrate, and have normal interactions with people due to apathy to everything. Generally speaking, we've all been there. 
There are healthy foods though, helping you eliminate fatigue. They are: 
Whole grains

Vegetables

Fruits

Fish

Nuts/seeds

Different oils (

7

).
All of these products offer a great number of nutrients for better health. They make you stronger, therefore, much more invigorated. Implement them into your dietary intake and prepare yourself for energy spikes.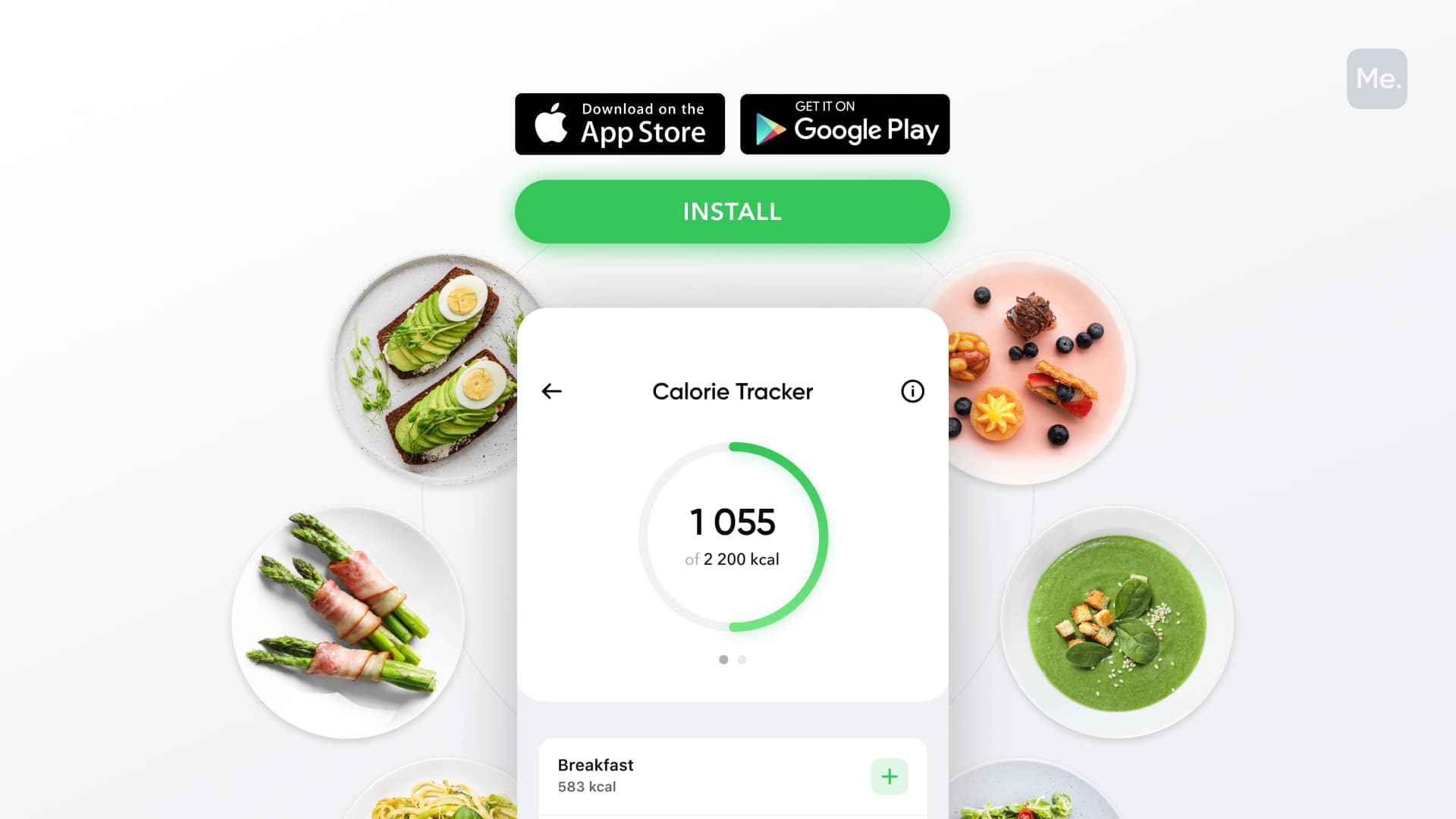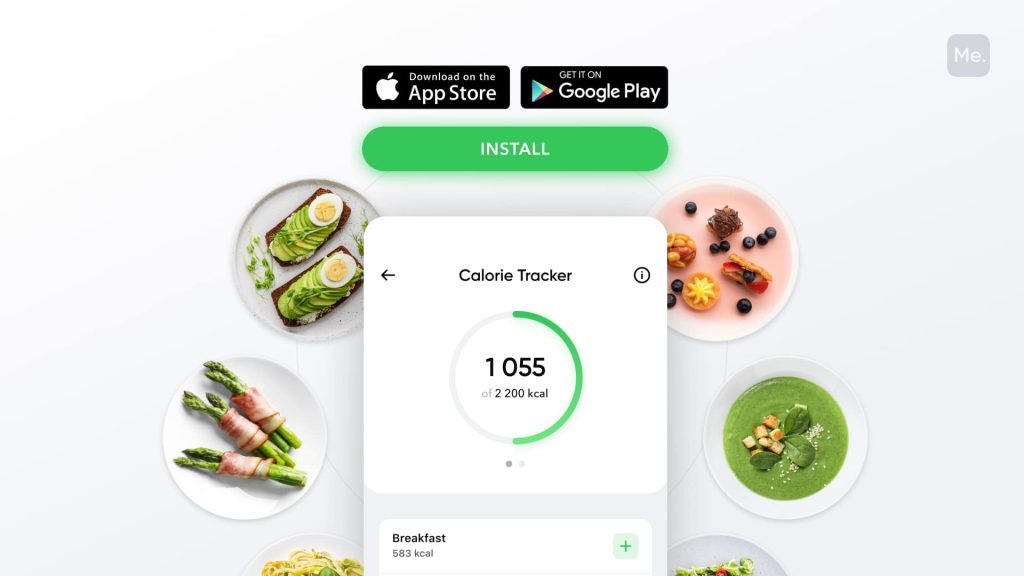 Will Eating Wake You Up?
When you're completely exhausted or haven't slept the whole night, rarely food will wake you up. Even if you eat something power-boosting, like an egg or banana, there is no guarantee you won't desire to close your eyes for a long nap again. It really depends on how tired you are.
If you must wake up instantly, lacking even a tinge of energy, try out black coffee. It is a well-common stimulant making you more productive (9).
Read More: 4 Broccoli Recipes: Healthy And Satisfying Meals For Weight Loss
Which Drink Gives You The Most Energy? 
I need to mention the top drink for invigoration. Spoiler alert: coffee is not on the top list as drinking too much coffee brings the opposite effect. 
What about energy drinks? Of course, they shower you with short-term energetic pleasure but they lead to anxiety, insomnia, and dehydration.
Your key choice for healthy invigoration is water. It's regarded as the most energizing beverage you could ever think of. Water makes every cell in your body work properly. Still, water keeps you hydrated, therefore, energetic (9). Many people lose energy just because they have consumed less water than they need. 
Carry the bottle of water in your backpack side pocket, sip it through the day, and you won't have trouble with energy loss.
Reasons why BetterMe is a safe bet: a wide range of calorie-blasting workouts, finger-licking recipes, 24/7 support, challenges that'll keep you on your best game, and that just scratches the surface! Start using our app and watch the magic happen.
FAQs
What To Eat As Soon As You Wake Up?
There are a bunch of breakfast foods and drinks that help you wake up. Firstly, drink some water. This instantly gives you energy spikes. Energetic food for the morning routine is an egg with toast and avocados, oatmeal with berries and fruits, or a glass of smoothie with oatmeal, greek yogurt, fruits, and berries.
What To Eat When You Feel Weak And Tired?
Feeling exhausted? There are simple morning snacks for fast invigoration: eggs, avocados, and fruits. If you have more time, cook fish with whole grains and salad. Most importantly, gobble down water as it's the best source of energy.
Does Protein Wake You Up?
High-protein food does wake you up. However, it's important to avoid this food before your bedtime as it may disrupt your sleep. That's why athletes often use protein for additional energy during workouts.
Does Chocolate Wake You Up?
You've learned about the foods and drinks that wake you up, but what about chocolate? In fact, rich, dark chocolate has less sugar than milk chocolate. Dark chocolate is good for your cardiovascular system, aiding more blood circulation around your body. When blood carries fresh oxygen it makes you feel awake and alert.
The Bottom Line
If you're feeling tired in the morning, you don't necessarily need to drink coffee for energy. In the following article, you have learned about the energy-boosting 8 foods that wake you up instantly: eggs, bananas, avocados, kale, cottage cheese, almonds, oatmeal, and watermelons. 
The best food that wakes you up is eggs while the top snacks to reduce fatigue are apples and bananas. Besides food, there are drinks giving your body essential energy. Water is the key beverage you should start your morning with. It wakes you up, by hydrating your body. Dark chocolate is also an energy-boosting product.
DISCLAIMER:
This article is intended for general informational purposes only and does not address individual circumstances. It is not a substitute for professional advice or help and should not be relied on to make decisions of any kind. Any action you take upon the information presented in this article is strictly at your own risk and responsibility!