Butternut squash is a popular vegetable in the fall and winter, and many enjoy making delicious creations. One fantastic option is squash risotto. This creamy Italian dish will bring everyone to the table with no leftovers to clean up. Dinner won't be the same with this dish added. Plenty of foods pair perfectly with it, so it can be the main dish or a side dish as you choose. Additionally, you can make it with different cooking methods or throw everything into your Instant Pot for the greatest ease. With all the nutritional benefits of butternut squash, this is one dish you will not want to pass up. Here we will explain what risotto is and the potential health benefits of butternut squash. It will also provide examples of foods that pair well with the dish and several recipes you can try to make for a delicious dinner. Read on for all the information you need on this delectable dish.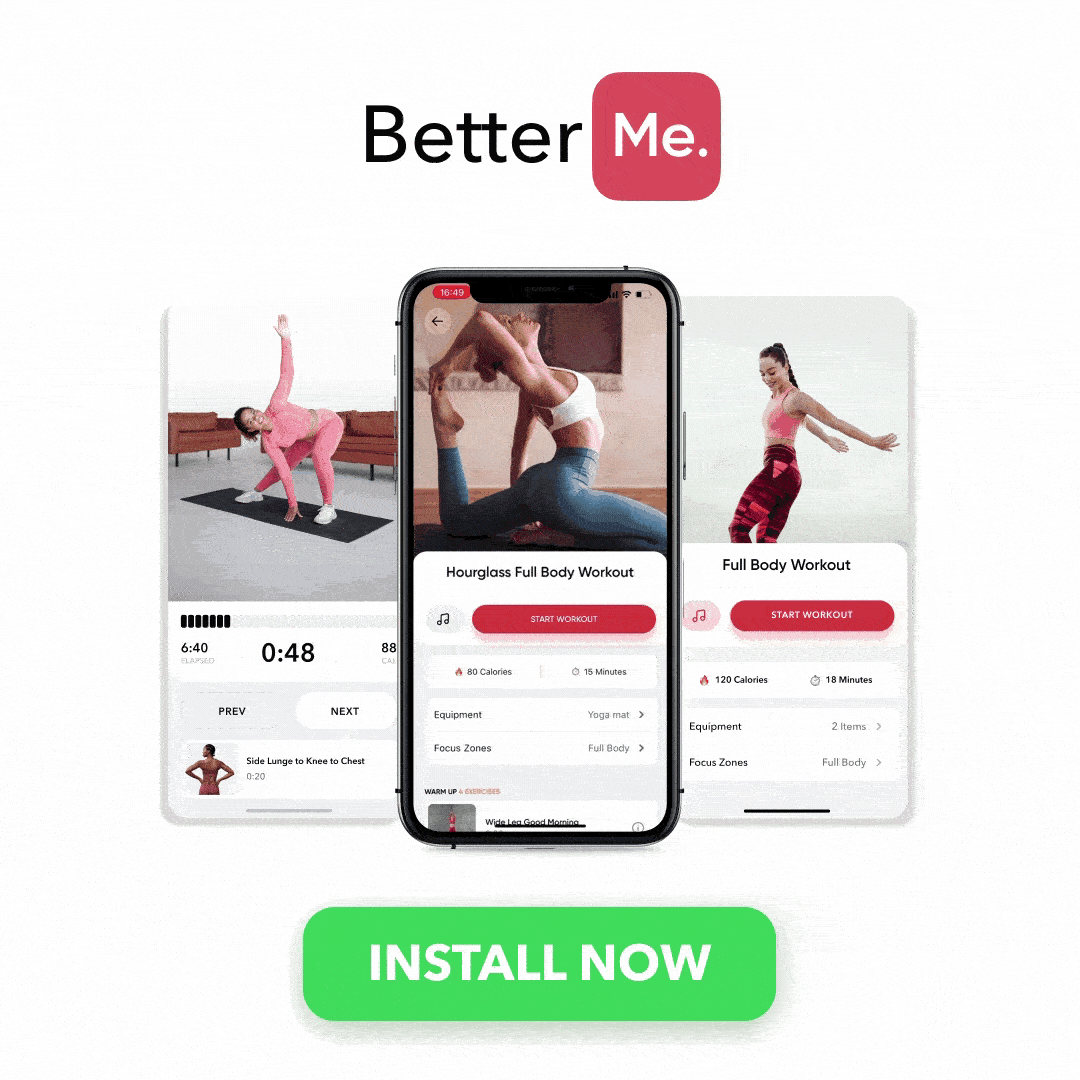 What Is Squash Risotto?
A risotto is an Italian-style dish created with special high-starch, short-grain rice. Frequently used rice types are Arborio, Carnaroli, and Vialone Nano. A classic dish typically uses a small amount of onion sauteed in butter, dry white wine, stock, and vegetables (8). A squash risotto follows the same principles. However, the main vegetable ingredient is typically a butternut squash that is either boiled or roasted before being added to the rice.
How Is Risotto Different From Rice?
Risotto is the name of the finished dish, while rice is the traditional main ingredient in the dish. Additionally, you can make risottos from grains other than rice, such as spelt, barley, and buckwheat. Alternatively, you can make the dish with orzo pasta, creating a mock risotto (8).
What Are The Health Benefits Of Butternut Squash?
A butternut squash risotto offers all the potential health benefits of consuming butternut squash. This vegetable has many excellent qualities that include the following:
Eye Support:

Butternut squash contains lutein, zeaxanthin, and beta-carotene (a precursor to Vitamin A,) which help protect your eyes. 

Hydration:

Butternut squash is approximately 87% water per serving.

Immune Supporting:

The beta-carotene and alpha-carotene in butternut squash are efficiently converted to Vitamin A by your body, supporting your immune system function.

Provides Fiber:

It is an excellent source of fiber that will help maintain your body weight and work to prevent certain types of cancer. The non-digestible fiber will also help prevent blood sugar from rising too quickly, which benefits those with diabetes.

Maintains Blood Pressure:

Butternut squash has a high potassium content, which can help manage your blood pressure. This can help reduce the risk of stroke and heart disease (

2

).
Read More: Benefits Of Yellow Squash: 7 Reasons Why You Should Eat This Veggie
What To Serve With Butternut Squash Risotto?
If you are making butternut squash risotto your main dish, there are several things that you can pair with it to make a complete, well-rounded meal. These side dishes are excellent companions (9, 10):
Sauteed spinach

Caprese salad

Green salad

Pea and mint soup

Brussels sprouts

Cauliflower salad

Sauteed kale

Portobello mushrooms
What Goes With Butternut Squash Risotto?
Butternut squash risotto can also be a side dish to the main affair. It pairs well with many meat dishes to satisfy the dietary needs of those who eat meats, grains, and vegetables at their meals. Tasty options include the following (9, 10):
Roasted chicken

Grilled fish salmon

Grilled monkfish

Seared scallops

Veal 
What Is A Good Spice To Use With Squash?
Knowing how to spice food is essential for making it taste great and getting the family to eat it. Plus, if it is a healthy option, you will be more likely to eat it again once you know how to season it properly. Several herbs pair very well with squash, including the following (3):
Sage

Oregano

Basil

Chives

Thyme

Marjoram

Parsley
If you've mustered up the courage to crush your weight loss goal, let Betterme take the sting out of this demanding process. Our app will help you restructure your habits, remold your life and crank up your fitness results!
Butternut Squash Risotto Recipe
There are many excellent recipes that you can make at home to bring out the superb flavor of butternut squash. These are just a few.
Butternut Squash Risotto
This recipe favors a traditional risotto formula with added butternut squash.
Ingredients:
3 cups butternut squash, peeled, seeded, and finely diced

2 Tbsp butter, unsalted

¾ cup chopped onion

4 cloves garlic, minced

1 ½ cups Arborio rice

4 cups hot stock, chicken or vegetable

1 Tbsp parsley, finely minced

1 tsp fresh sage, finely minced

2 Tbsp parmesan cheese, freshly grated

Salt

Freshly ground pepper
Directions:
Boil 1 cup of squash in water until tender. Remove with a slotted spoon and mash, then set aside. Cook the remaining 2 cups of squash in the same pot for 2 – 3 minutes, drain, and set aside.

In a heavy saucepan, heat the butter. Add the onion, cooking until translucent. Add in the garlic. Pour in the rice, stirring for a few minutes, then add one cup of the hot stock. 

Continue cooking over medium heat until all stock is absorbed. Repeat with another cup of stock. After the second cup has been absorbed, add the mashed squash, stir, and add one more cup of stock. Once the stock is absorbed, add ½ cup of stock. At this time, you should notice the rice is almost tender.

Take the diced squash and gently fold it into the mixture. Add one more ½ cup of stock. Cook the mixture, stirring. Fold in the parsley, sage, and cheese, adding salt and pepper to taste. Promptly serve.
Nutrition: 8 servings; 190 calories per serving; 3.5g fat; 34.6g carbohydrates; 3.5g protein (1).
Risotto Featuring Butternut Squash, Leaks, And Basil
This variation on the traditional butternut squash risotto recipe replaces onions with leeks.
Ingredients:
3 Tbsp olive oil, divided

4 cups butternut squash cut into ½-inch cubes and peeled

3 cups leeks cut into ½-inch-wide slices; use only the white and pale green parts

1 Tbsp fresh thyme, chopped

2 cups Arborio rice

4 14-oz cans vegetable broth

1 cup fresh basil, chopped

¾ cup parmesan cheese, freshly grated
Directions:
Using a large pot, heat 2 tablespoons of oil over medium-high heat. 

Add the squash, sauteeing until it begins to soften and brown around the edges.

Transfer the squash to a medium-sized bowl.

Reduce the heat to medium.

Add the remaining oil, leeks, and thyme to the same pot. Cook until tender, stirring.

Add the rice, stirring for 1 minute.

Add 1 cup of broth, bring to a simmer, and allow the rice to absorb all liquid while stirring frequently. 

Continue to add the remaining broth in ½ cup increments by allowing each ½ cup to absorb before adding another. Stir often.

Return the squash to the pot.

Continue cooking until the rice is tender and creamy. Stir gently and frequently.

Remove from the heat, stirring in basil, ¾ cup of parmesan, and salt and pepper to taste.

Transfer to a serving bowl and serve with additional parmesan.
The nutritional information is as follows: 454.3 calories per serving; 11.8g fat; 74.4g carbohydrates; 13g proteins (6).
Read More: Winter Fitness Challenge: 6 Things To Do To Get Fit This Winter
Butternut Squash Risotto In The Instant Pot
This butternut squash risotto Instant Pot recipe takes all the hard work out of preparing dinner, making it fast and easy.
Ingredients:
2 Tbsp olive oil

½ cup shallots, chopped

2 cloves garlic, minced

1 Tbsp sage, chopped

1 cup Arborio rice

½ cup dry white wine

3 cups chicken or vegetable broth, low-sodium

2 cups butternut squash, diced

½ tsp salt

¼ tsp pepper

⅓ cup parmesan cheese, grated
Directions:
Using the saute mode, heat the oil. 

Add shallots, cooking and stirring until softened.

Add garlic and sage, cooking until fragrant.

Add rice and stir to coat.

Add wine. Cook and stir until mostly absorbed.

Add broth, then squash, salt, and pepper.

Turn the Instant Pot off. Close and lock the lid.

Set the Instant Pot to cook on high pressure for 6 minutes.

Manually and carefully release the pressure, then remove the lid.

Stir in the parmesan cheese.

Let the risotto stand for approximately 10 minutes or until thickened.
The nutritional information is as follows: 235 calories per serving; 6.7g fat; 34.7g carbohydrates; 6.6g proteins (5).
Reasons why BetterMe is a safe bet: a wide range of calorie-blasting workouts, finger-licking recipes, 24/7 support, challenges that'll keep you on your best game, and that just scratches the surface! Start using our app and watch the magic happen.
Roasted Butternut Squash Risotto
Instead of boiling the squash, this recipe roasts it to bring out the flavor fully. It also adds a small amount of meat in the form of prosciutto.
Ingredients:
4 cups butternut squash, peeled and cubed

3 Tbsp olive oil, divided

½ tsp nutmeg, freshly grated and divided

5 cups chicken or vegetable broth

4 oz prosciutto, torn into strips

¾ cup chopped shallots

1 Tbsp minced garlic

1 ½ cups Arborio rice

½ cup dry white wine

1 Tbsp finely chopped fresh sage

1 Tbsp fresh thyme leaves

½ cup freshly grated parmesan cheese

Salt

Pepper
Directions:
Preheat the oven to 400 degrees Fahrenheit.

Mix squash, 2 tbsp olive oil, and ¼ tsp nutmeg using a rimmed baking sheet. Season the mixture with salt and pepper.

Bake for 20 minutes, until the squash is fork tender. Avoid cooking until it is mushy. Stir halfway through. Place a foil tent over the squash to keep it warm.

While baking the squash, use a medium saucepan to bring the broth to a low simmer. Keep it warm until the risotto is done.

In a 5-quart saucepan, heat the remaining tablespoon of olive oil. Add the prosciutto, cooking until crisp. Place the cooked prosciutto on a plate, tenting with foil to maintain the warmth.

Place the shallots in the pan, sauteing until they are tender. Ensure you stir frequently. 

Stir in the garlic, cooking for one minute.

Add rice to the pan, stirring for one minute.

Add the wine and use it to deglaze the bottom of the pan. Cook until the wine is absorbed, stirring occasionally.

Add ¾ cup of warm broth to the pan, simmering until most of it is absorbed. Stir often.

Continue adding the broth in ¾ cup increments, allowing it to be absorbed before you add the next ¾ cup. Continue stirring often. Watch for the rice to become tender and have a creamy appearance.

Reduce the heat to medium-low. Add squash, prosciutto, sage, and thyme. Cook for an additional two minutes to mix the flavors.

Remove from the heat. Add the remaining ¼ tsp nutmeg and the parmesan cheese. Add salt and pepper to taste and serve hot.
The nutritional information is as follows: 397 calories per serving, 10g fat, 62g carbohydrates, and 12g proteins (7).
Alternative Ingredient To Butternut Squash
Relatively new to the vegetable market is the honeynut squash. It appears to be a miniature butternut squash but offers a much more robust flavor. You can substitute it in any of these recipes as you can cook it in the same way as a butternut squash. 
This hybrid is a lot easier to use, too. You will not have to peel its skin as it is entirely edible, taking much less time to prepare in the kitchen. You can make your honeynut squash recipe based on these butternut squash recipes and have a hit at the dinner table (4).
The Bottom Line
Many look forward to fall, winter and all their flavors, especially the butternut squash. Squash risotto is one of the tastier options that allow creativity in the kitchen. With so many options, from using butternut squash to using the new hybrid version of the honeynut squash, your possibilities for making this dish are almost limitless.
In addition to the fantastic flavors, butternut squash provides many possible health benefits that make getting it on the table even more important. From helping with blood pressure to protecting your eyes, you will want to get as much of this vegetable as possible while it is available.
DISCLAIMER:
This article is intended for general informational purposes only and does not address individual circumstances. It is not a substitute for professional advice or help and should not be relied on to make decisions of any kind. Any action you take upon the information presented in this article is strictly at your own risk and responsibility!