'Chia seeds recipe for weight loss?' – this is a question which many people who are looking to add these little seeds to their diets often wonder about. With the gradual increase in popularity of chia seeds in recent years due to claims that it is one of the best foods for weight loss, more and more people are looking for new, innovative and tasty ways to add them to their diets.
In today's article we are going to show you how to use chia seeds for weight loss through making different delicious meals and snacks with them. If this sounds like something you are curious about, keep reading to find out more!
How Do Chia Seeds Work For Weight Loss?
Do you know why chia seeds are referred to as superfoods, that not only help with weight loss but also with general improved health?
According to Harvard School of Public Health, chia seeds are touted as functional foods – foods said to offer benefits beyond their nutritional value, such as lowering cholesterol or improving gut health – and as functional ingredient – which is an ingredient added to less nutritious items like baked pastries and snacks, to improve their appeal to health-conscious consumers.
So do chia seeds actually help improve your health and lower your weight or is this just a marketing gimmick?
If you are looking for a chia seeds recipe for weight loss then you are on the right track, as some research has shown that they may help you shed some of those extra pounds.
In 2016, the Journal of Nutrition, Metabolism and Cardiovascular Diseases published an article stating that chia seeds could actually help people lose weight. The study was conducted on 77 subjects, all who were overweight or obese and had type 2 diabetes
The participants were all placed on a calorie restricted diet and divided into 2 groups – one that ate Salba chia daily, while the other group ate an oat bran-based control food. After 6 months of the study, the researchers found that the participants who ate chia lost more weight than those who did not – 1.9 kilograms to 0.3 kilograms, respectively (10).
A 2014 study provides greater insight as to why these seeds could be leading to weight loss. In the study, 26 participants were divided into two groups – one taking 35 g of chia flour a day and another only taking a placebo. After 12 weeks researchers found that the consumption of chia seeds led to more weight loss among the obese individuals but not as much for the overweight participants. The participants also experienced some discrete reduction in weight and waist circumference, and enhanced lipid profiles (4).
Some explain that the reason behind this could be the high amounts of fiber and protein (9.75 g and 4.68 g respectively)per serving in these little seeds (11). Fiber and protein keep you fuller for longer thus suppressing your appetite and improving satiety, which effectively keeps you from snacking.
Chia seeds also have α-linolenic acid which makes them high in omega-3 fatty acids which are great for brain health and function. They are also said to have antioxidants which are said to prevent inflammation, have anti-ageing and anti-carcinogenic characteristics, as well as improving the health of your heart and liver (8, 3).
Read More: Chia Pudding Benefits For Maximum Health Gains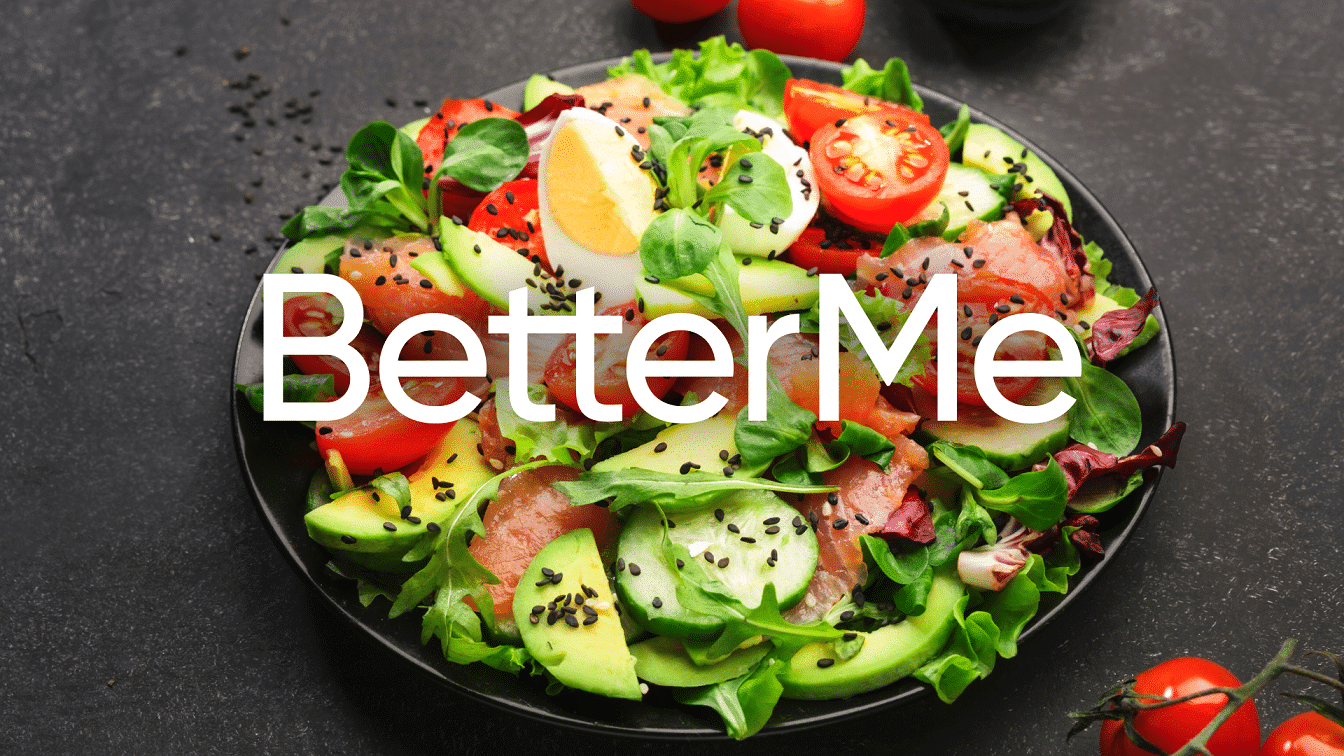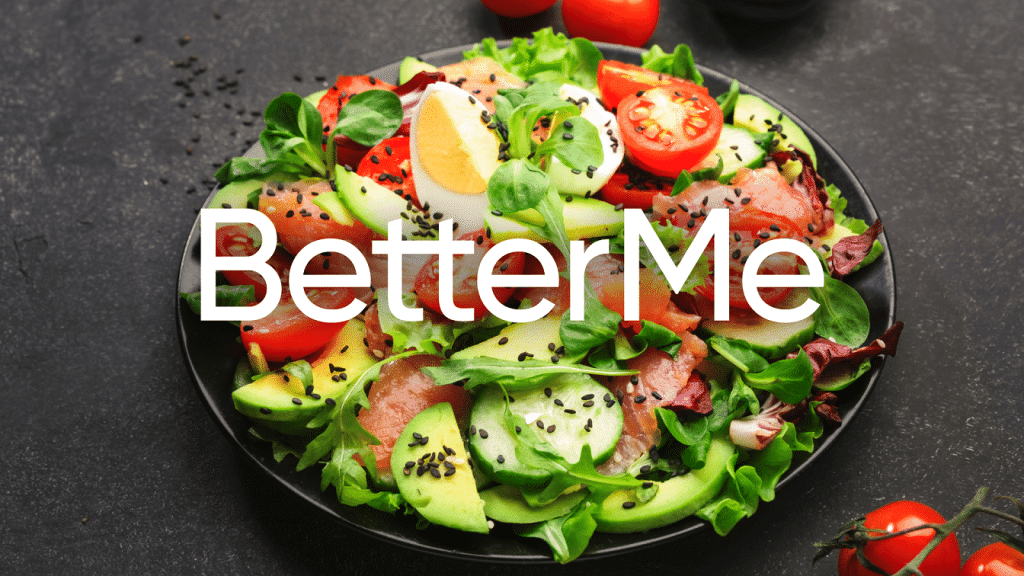 How Many Chia Seeds Per Day Are Safe To Consume
Despite the incredible benefits of these seeds, you should always make sure that your chia seed recipe for weight loss has the right quantity as they can cause some serious damage if overeaten.
Some of these risks include
Life threatening allergy reactions – One Spanish case study described a man who required emergency treatment after consuming chia seeds daily as a way to try and reduce his cholesterol levels. After 3 days the 54-year old man developed itchy skin around the mouth, generalized hives, and experienced facial swelling, shortness of breath, and dizziness (1).
Another study in the Journal of Agricultural and Food Chemistry warned that people who are allergic to sesame seeds should also stay clear of chia seeds (2).
Digestion issues – Like most seeds, chia can also cause digestive issues due to their tough exterior. To prevent this, it is advisable to first soak them in water or drink water when eating them (7). You could also choose to look for a chia seeds weight loss recipe for ground seeds instead of whole ones.
According to the US Department of Agriculture a serving of chia seeds is about 28 grams – about 2 tablespoons (11). We suggest that you stick to having this amount per day.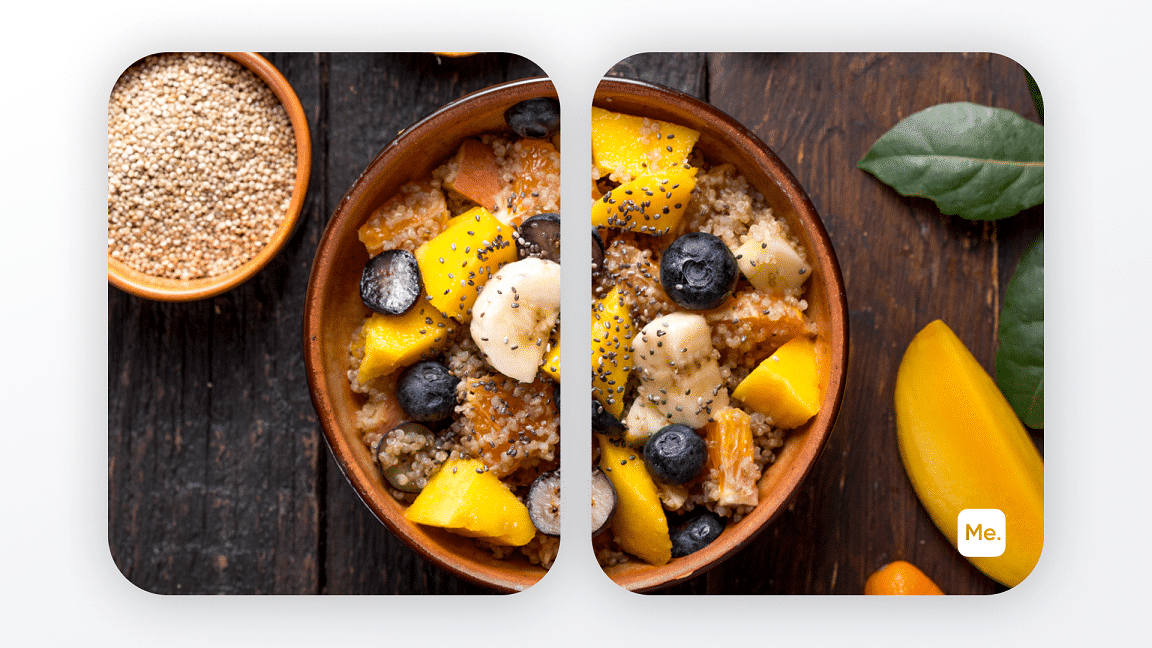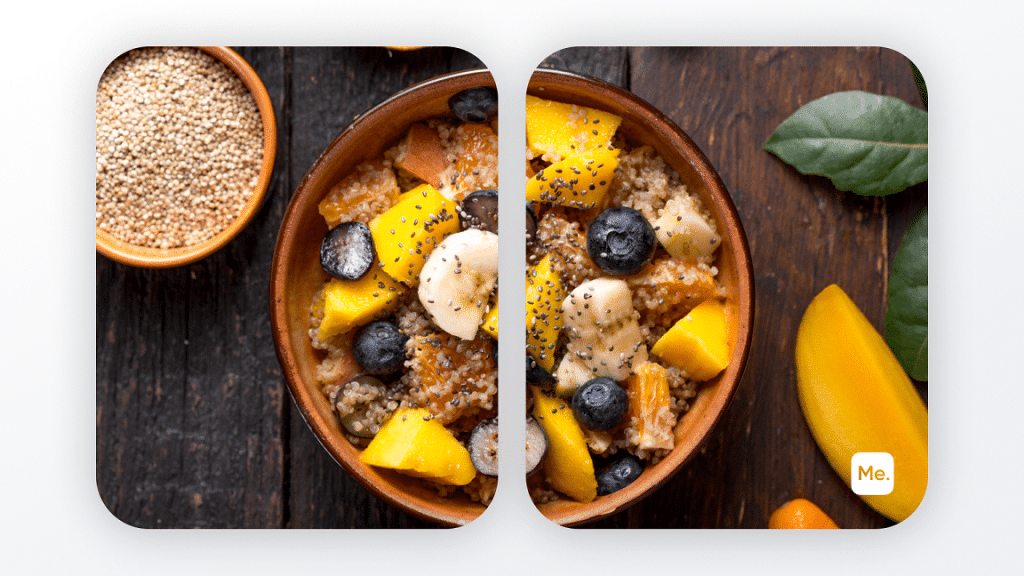 How To Eat Chia Seeds
Some of the numerous ways to enjoy these seeds in your day-to-day meals include
Make a chia seeds parfait

Add them to your water, smoothies or green juices

Sprinkle them on your salad as you would with sesame seeds

Bake them in with bread, muffins or cakes

Add them to your fruit salads

Make some healthy and delicious chia pudding

Add them to some homemade jam

Use them in your homemade granola bar recipes

Instead of using flour to thicken your soup, add some chia seeds

Can be used as an egg substitute in vegan baking

Add some to your morning oats

Make some chia protein bars
BetterMe app is a foolproof way to go from zero to a weight loss hero in a safe and sustainable way! What are you waiting for? Start transforming your body now!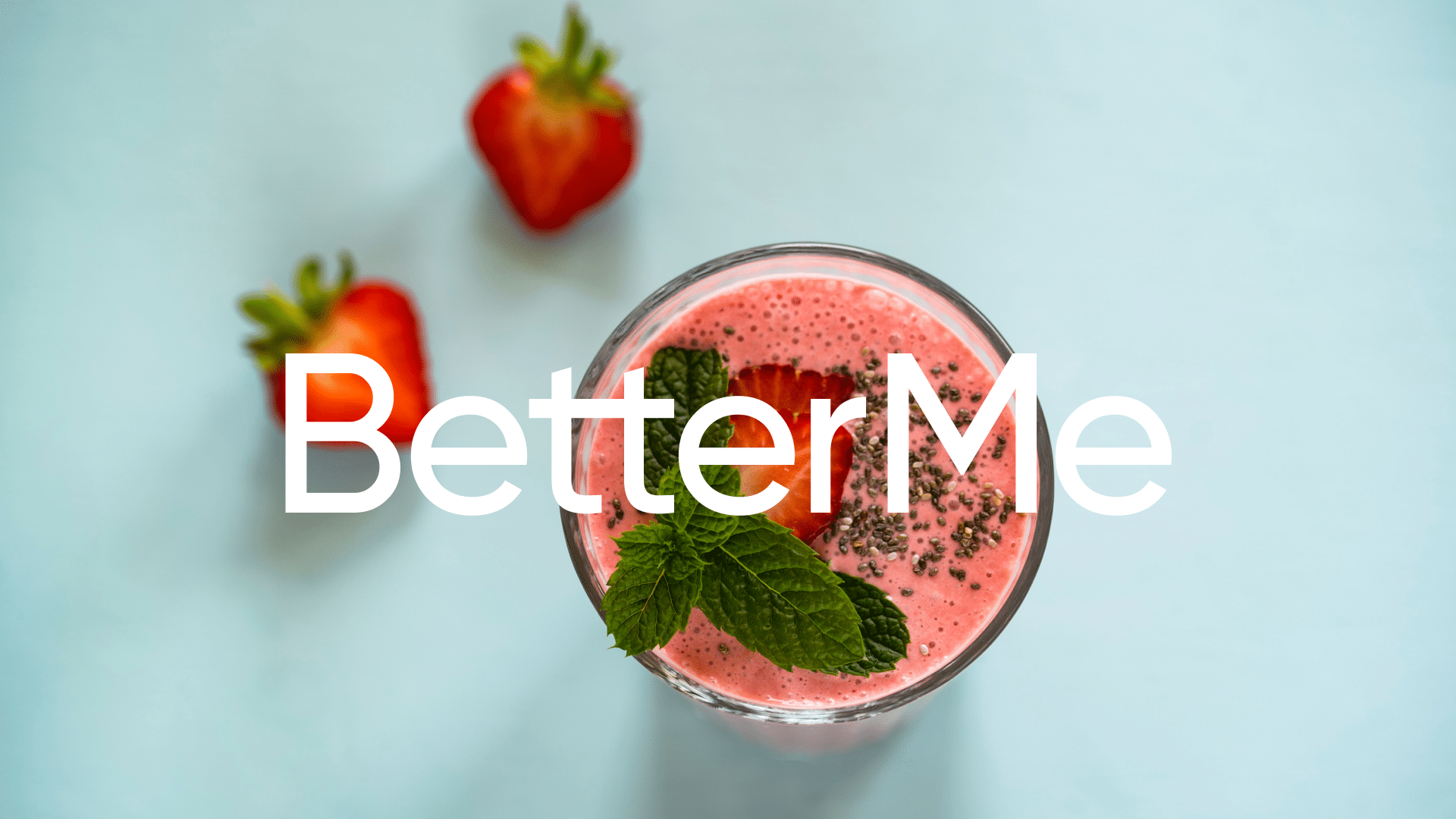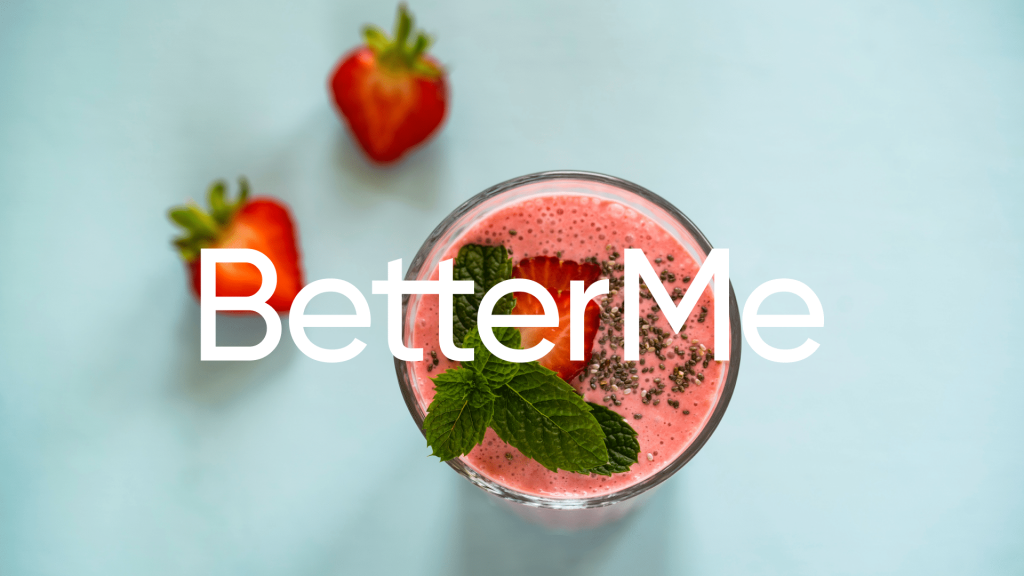 How To Make Chia Pudding
The basic recipe for any chia pudding is actually very simple – all you need is some tablespoons (2 or 3) of chia seeds plus any kind of milk (about a cup) and you are good to go. However, for you to make some tasty breakfast chia seeds recipe for weight loss, you are going to need more than these basic ingredients. Here are great chia seeds recipe for weight loss breakfast or snack variations for you
Coconut Vanilla Chia Pudding
Instead of using regular milk, try using some coconut milk for some richer, thicker and creamier pudding. For people struggling with cholesterol levels, coconut milk could also be good for them.
According to one 2013 study in The Journal of Nutrition and Metabolism, eating coconut milk porridge 5 days a week for 8 weeks lowered "bad" LDL cholesterol and raised "good" HDL cholesterol in the study population as compared to e soy milk porridge (5).
Ingredients: 3 tbsp chia seeds, 1/2 tsp vanilla bean paste, 1 tbsp honey, and coconut milk.
Toppings (optional but highly recommended): 1/4 cup strawberries, 2 tbsp coconut flakes
Instructions:
In a bowl or mason jar, stir together chia seeds, milk, honey, and vanilla.

Stir (or shake if using a mason jar) until everything is properly combined.

Refrigerate and after 30 minutes, take it out and stir once again to make sure that everything is well combined and there are no clumps.

Cover the mixture and refrigerate once again. Leave it for about 2 hours so the mixture can properly thicken.
Please note that the best chia pudding is one that has been left overnight in the fridge.
Calories (with toppings): 422. Fats: 24 g. Protein: 7 g. Carbs: 51 g.
Read More: 30-Day Diet Plan For Weight Loss: The Ultimate Cheat Sheet For Shedding Those Stubborn Pounds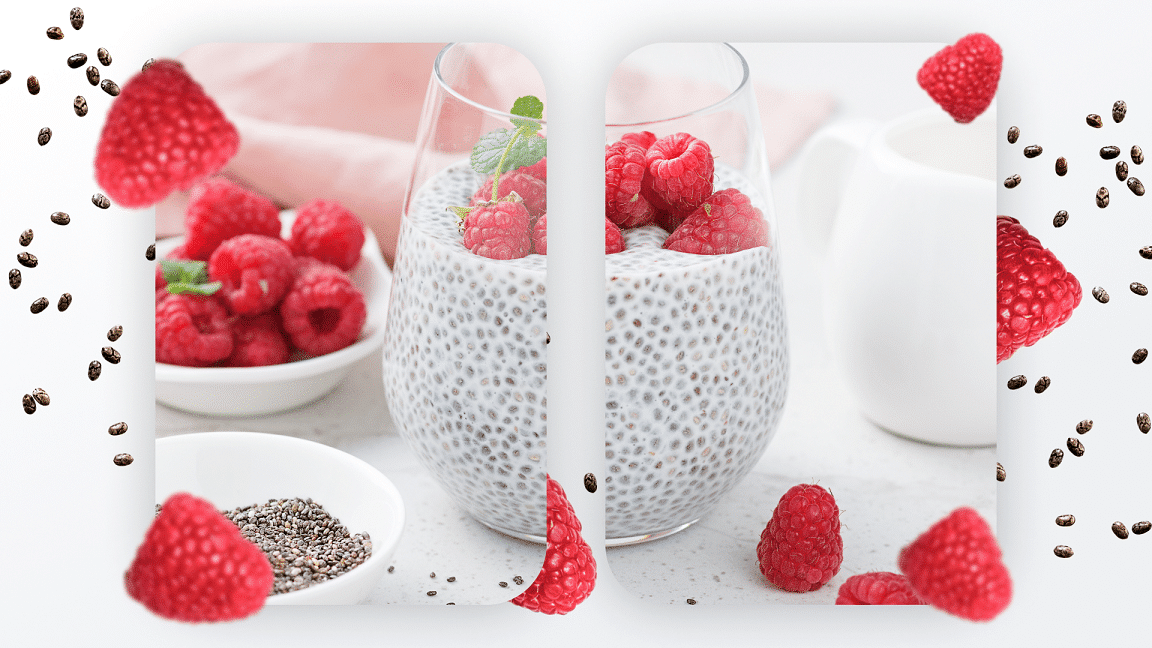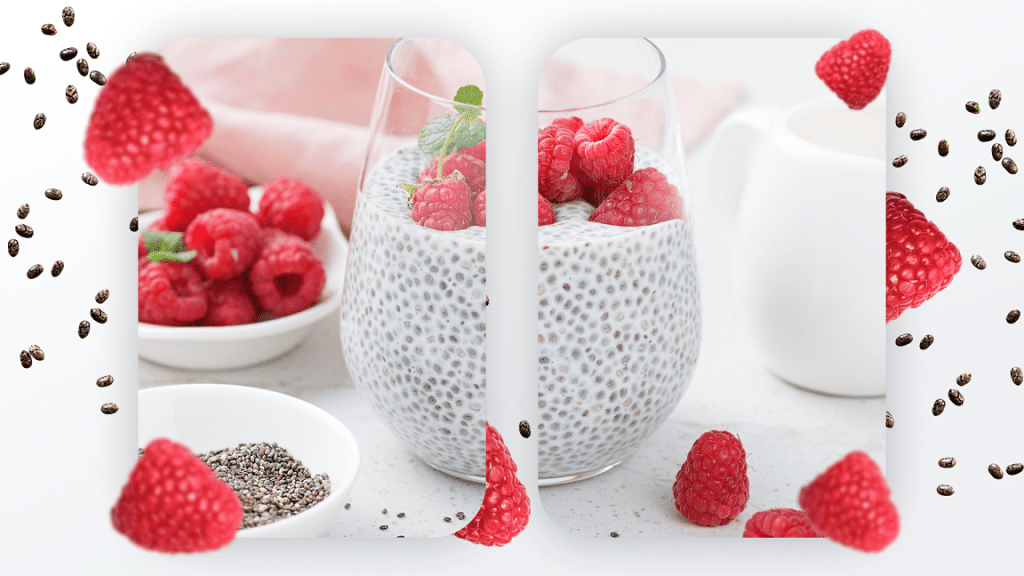 Chocolate Peanut Butter Pudding
The chocolate in this recipe is mostly here for the taste as the true stars of this chia seeds recipe for weight loss snack are the seeds and the peanut butter. Peanut butter is great for weight loss as not only is it rich in healthy fats, but it also has fiber which keeps you fuller for longer, and protein which can boost your metabolic rate too, helping you burn calories faster (6).
Ingredients: 1 cup almond milk, 4 tbsp chia seeds, 2 tbsp cocoa powder, 1 tsp vanilla extract, 2 tbsp peanut butter, 1 tbsp maple syrup
Toppings (optional): Chocolate chips, strawberries
Instructions:
Same as with the 'Coconut Vanilla Chia Pudding'
This makes 2 servings
Calories for one serving: 297. Fats: 18 g. Protein: 9.5 g. Carbs: 26.5 g.
Note: The above calorie count does not include toppings.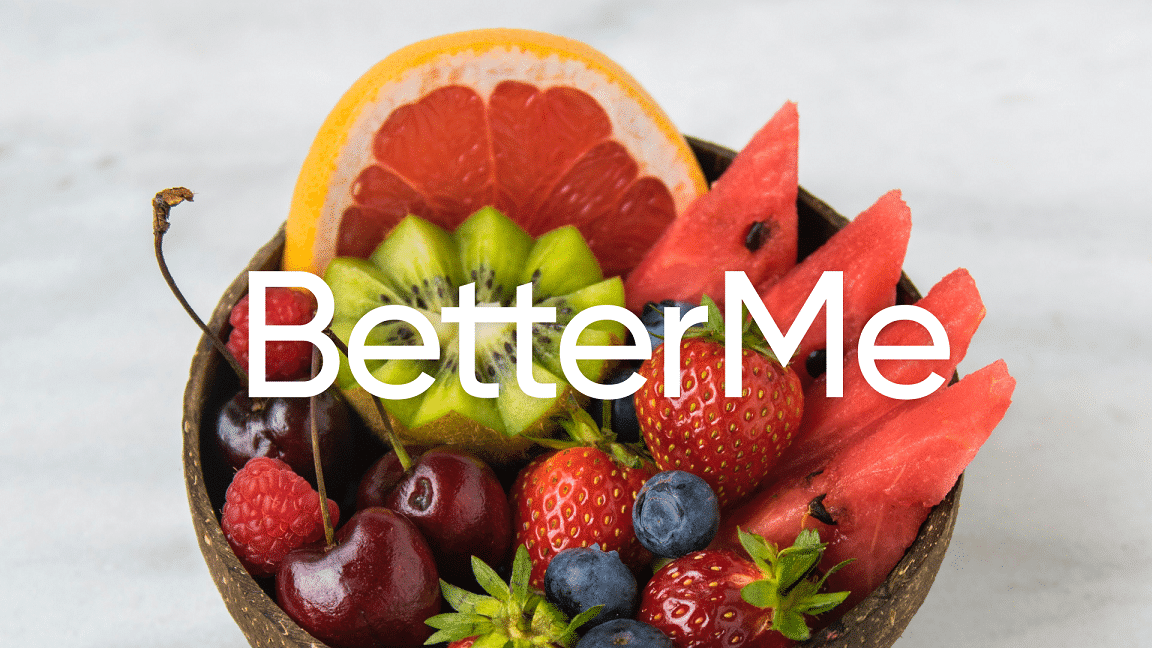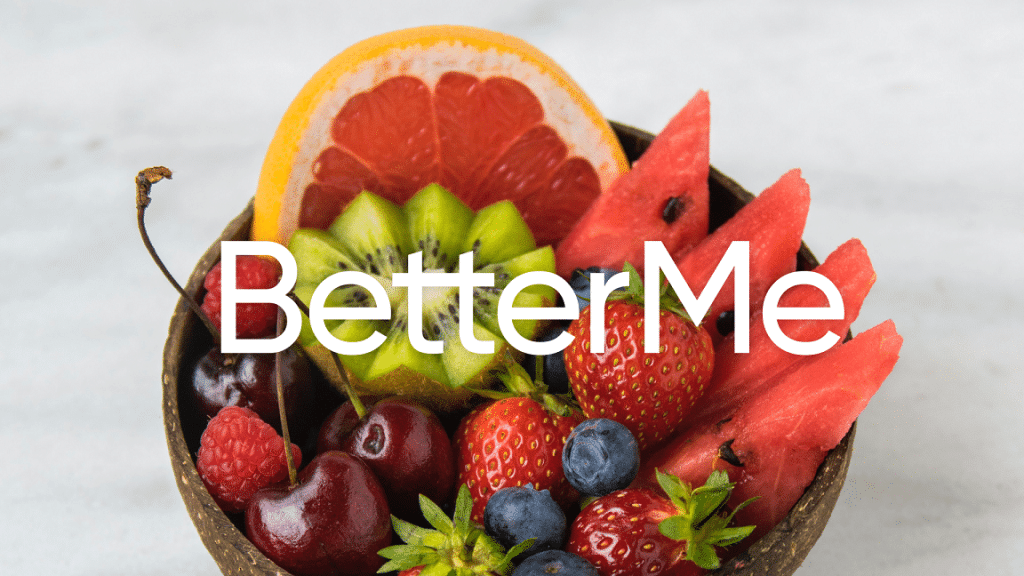 Blueberry Protein Chia Pudding
Adding blueberries to your chia seeds recipe weight loss snack is a good way to boost not only your health but also your weight loss.
According to a recent study in the Advances in Nutrition Journal, blueberries have phytochemicals which may not only contribute to improved gut health but are also believed to help reduce the risk of cardiovascular disease, death, and type 2 diabetes, as well as improve weight maintenance and neuroprotection (9).
Adding protein powder to this mixture elevates your chia pudding recipe for weight loss as protein powders have been know to help with appetite control, boosting metabolism, stabilizing blood sugar, and muscle building – all things that can help you shed those extra pounds
Ingredients: 1/2 cup of blueberries, 1 cup dairy milk, 1/2 tsp vanilla essence, 1 tbsp honey, 2 tbsp chia seeds, and 1/2 scoop vanilla flavoured plant protein powder
Instructions:
Begin by first rinsing off your blueberries under running water. Once they are clean place them in a blender.

Add the milk, vanilla essence, protein powder, and honey to the blender too

Blend everything until smooth.

Transfer the mixture into a sizable bowl and add the chia seeds.

Stir everything together and then once combined, cover with a lid (or some cling film) and refrigerate.

Take out after 30 minutes and stir again to remove clumps -if any.

Leave in the fridge for two to three hours (better yet, leave it overnight) before eating.

Garnish with extra blueberries or some banana is desired.
Calories: 459. Fats: 18 g. Protein: 24 g. Carbs: 53 g.
Intense sweat sessions, working weight loss tips, lip-smacking recipes come in one package with the BetterMe app. And all of it is at your fingertips, start transforming your life now!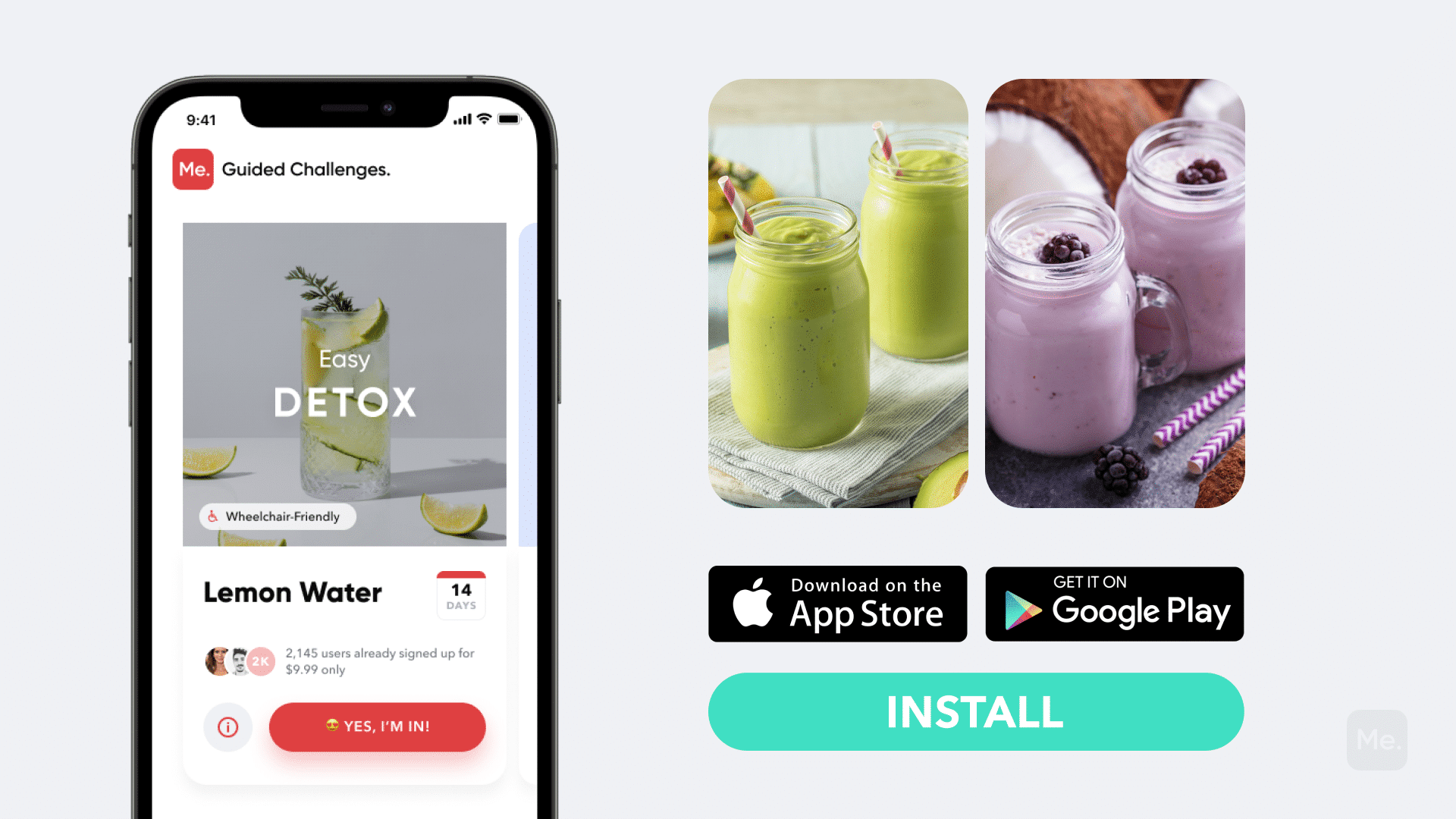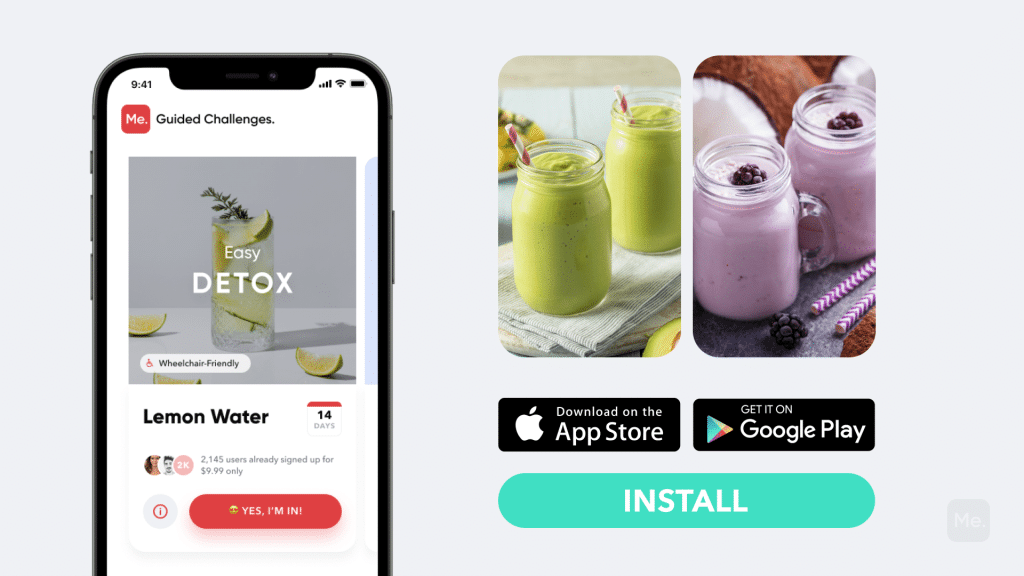 Banana Strawberry Chia Pudding
It will taste just as pretty as it will look
Ingredients: 1/2 medium-sized banana, 1/4 cup strawberry halves, 2 tbsp chia seeds, 1 tbsp low-fat Greek yogurt, 1 cup soy milk, a couple splashes of stevia and a dash of cinnamon
Instructions:
Throw the peeled banana, strawberries, Greek yogurt, stevia, cinnamon, and soy milk into a blender.

Blend everything until smooth.

Pour mixture into a bowl and stir in the chia seeds.

Refrigerate for 2 hours and then enjoy.
Calories: 304. Fats: 12 g. Protein: 12 g. Carbs: 37 g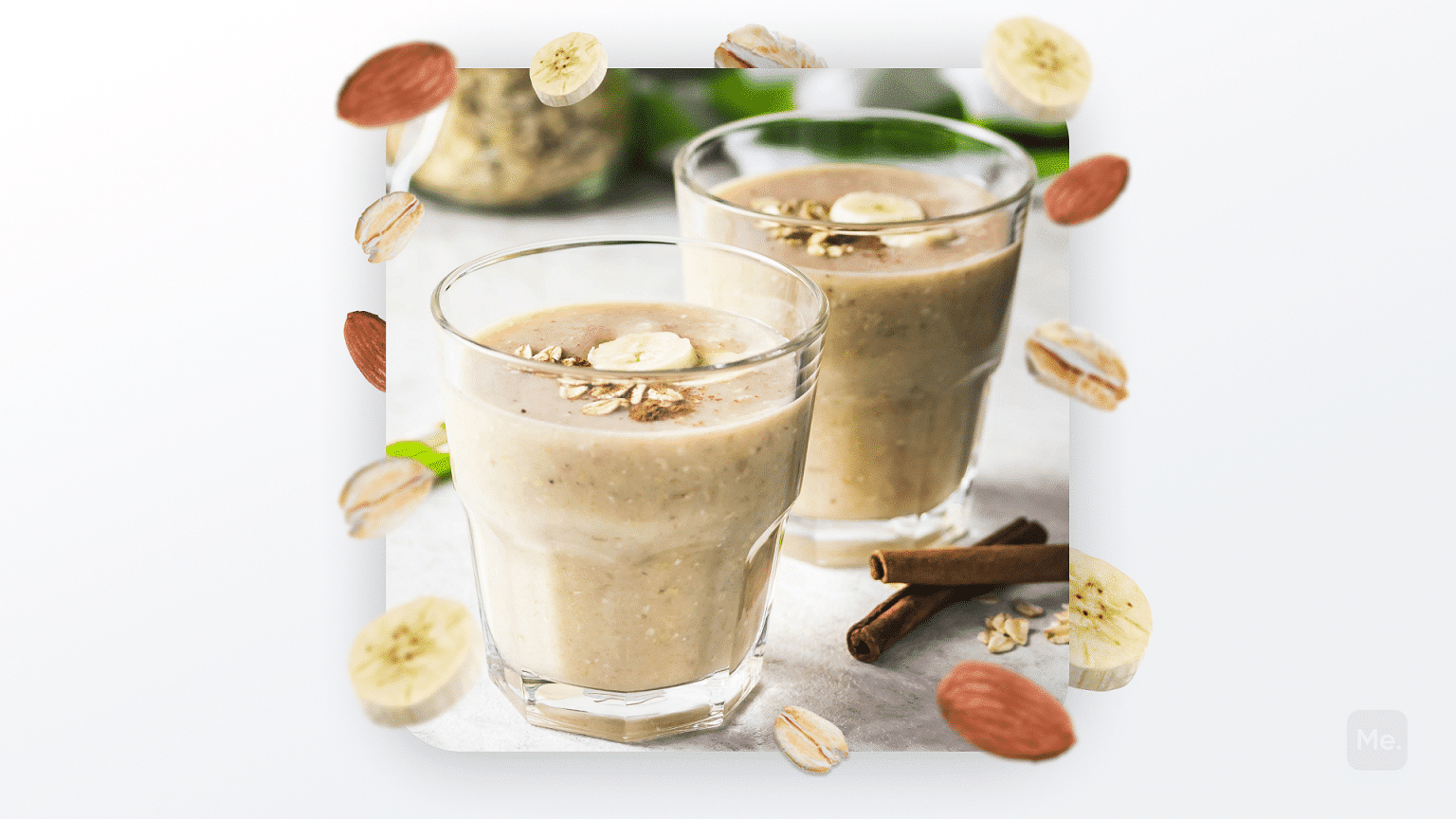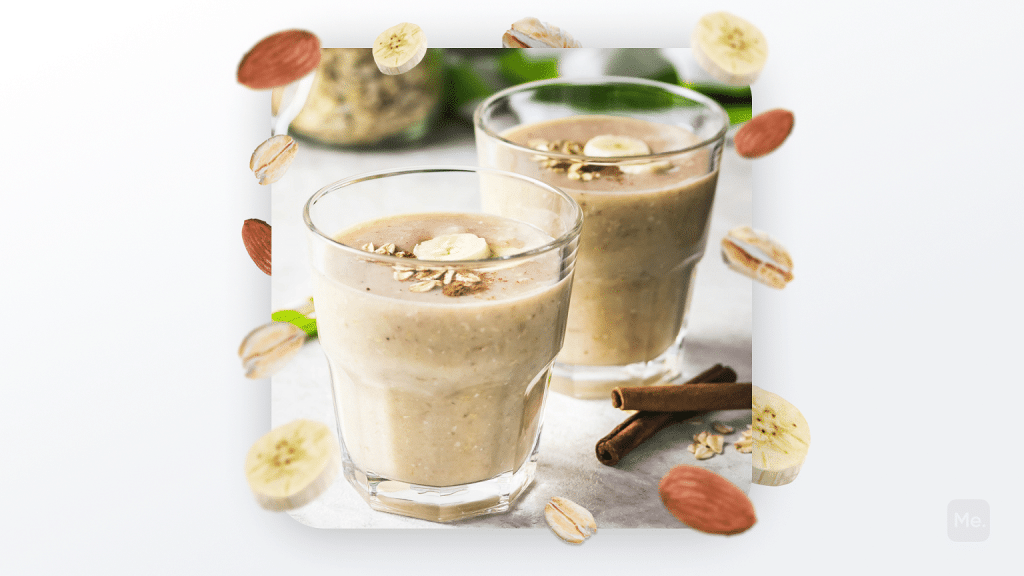 FAQs
How To Make A Chia Seeds For Weight Loss Drink Recipe
Adding chia seeds to your water is one of the most popular ways to consume these little superfoods. Here is what a simple chia seeds in water recipe weight loss morning drink might look like
Ingredients: 2 cups of water water, juice of half a lemon, 1 tbsp of chia seeds, 1 tbsp apple cider vinegar, 1 tbsp honey, two mint leaves
Instructions:
Add all the liquids in a large cup/mason jar and stir.

Add in the chia seeds, stir, drop in the mint leaves and let everything sit for about 10 minutes.

Make sure you stir every 2 to 3 minutes to ensure that the seeds don't clump together.

Once time is up, drink up.
Chia Seeds Weight Loss Recipe For Ground Chia Seeds
As stated above, ground chia seeds are easier on the digestive system than whole seeds.
Meatballs with Raspberry Dipping Sauce
Who said that chia seeds only had to be in smoothies and puddings?
Ingredients: 2 pounds ground beef, 1/3 cup ground chia seeds, 1 tbsp Italian seasoning, 1 tsp garlic powder, 1.5 tsp salt, 1 tsp pepper, 4 tbsp water, 2 tbsp butter
For the sauce: 1.5 cups frozen raspberries, 1 finely minced chipotle pepper, 2 tbsp water, 2 tbsp apple cider vinegar, 1/4 cup sweetener
Get directions from Yummly (12).
This super easy chia seeds for weight loss recipe has only 240 calories.
The Bottom Line
Chia seeds are a great addition to your pantry as they can be used to make a great variety of meals and snacks. Instead of always falling back to the same boring recipes, challenge yourself to make one new chia seeds recipe weight loss meal per day/week so you can properly enjoy the benefits of this little seed.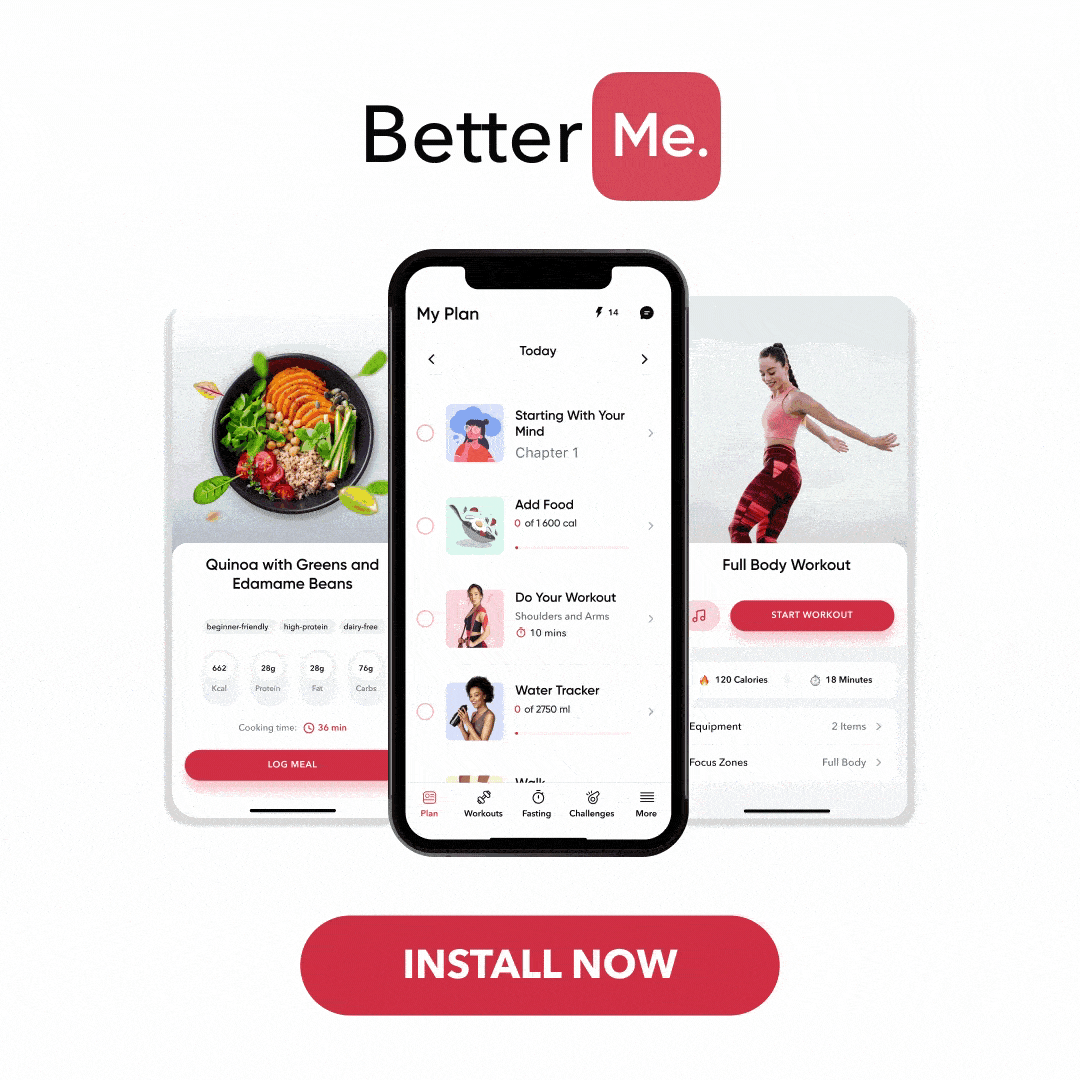 DISCLAIMER:
This article is intended for general informational purposes only and does not address individual circumstances. It is not a substitute for professional advice or help and should not be relied on to make decisions of any kind. A licensed physician should be consulted for diagnosis and treatment of any medical conditions. Any action you take upon the information presented in this article is strictly at your own risk and responsibility!
SOURCES: