Mushrooms are a great low-carbohydrate food option, and they're also incredibly versatile. You can use them in all kinds of recipes, including as a meat substitute or as a healthy way to add some extra vegetables to your diet.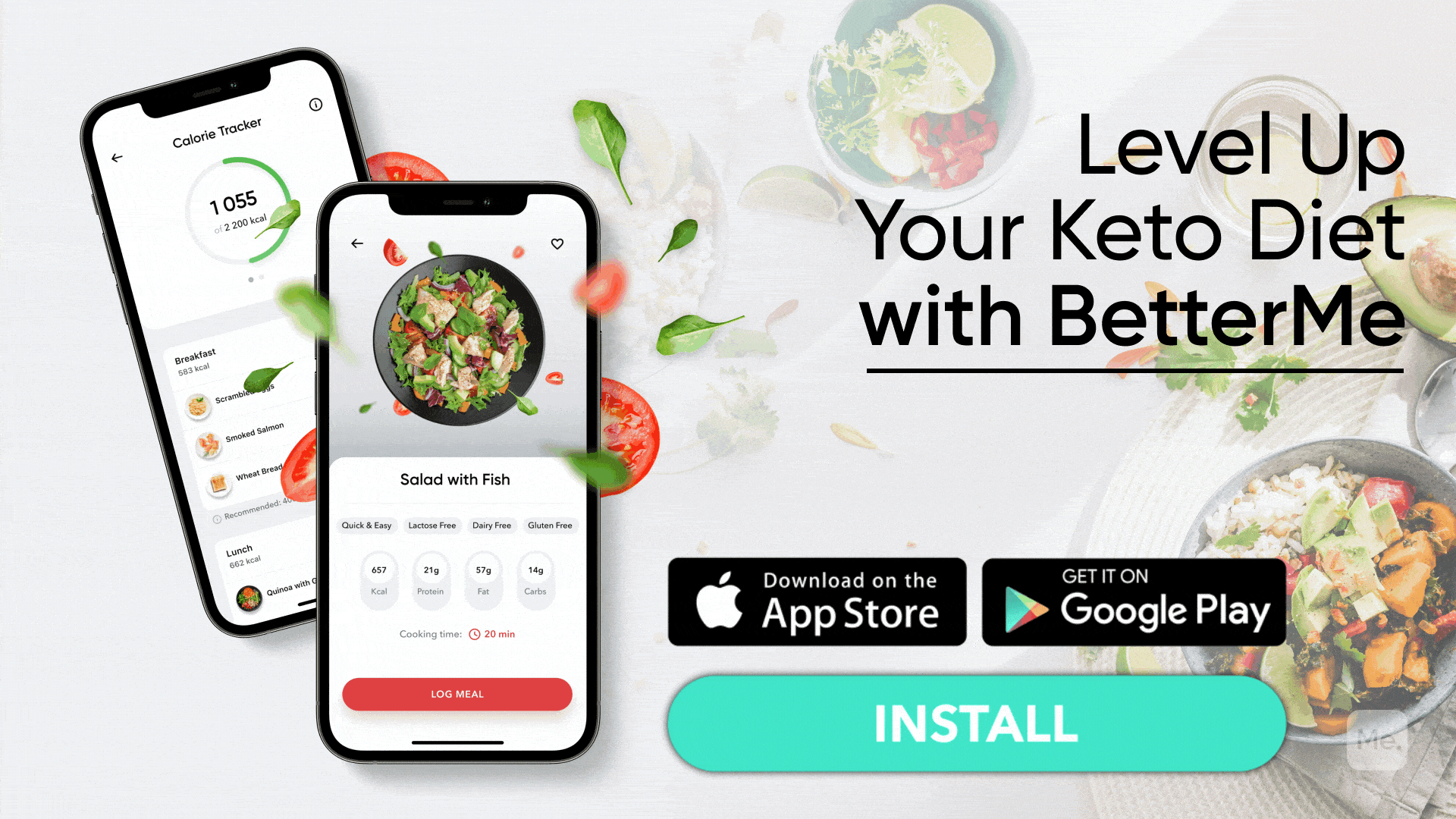 And, these keto stuffed mushrooms are the perfect example of how delicious and satisfying mushrooms can be. They're loaded with flavor, thanks to a combination of sharp cream cheese, bacon, and chives. Plus, they're super easy to make and only take about 45 minutes from start to finish.
Keto Stuffed Mushrooms With Cream Cheese (3)
Breakfast, brunch, or an appetizer, these Keto stuffed mushrooms with cream cheese will become a family favorite.
Ingredients:
8 oz. bacon

12 mushrooms

2 tbsp butter

9 oz. (1¼ cups) cream cheese

3 tbsp fresh chives, finely chopped

1 tsp paprika powder

salt and pepper
Instructions:
Preheat the oven to 375°F (190°C).

Cut bacon into small pieces and fry in a skillet over medium heat until crisp. Remove with a slotted spoon and set aside on a paper towel to cool.

Wipe out the skillet and melt butter in it over medium heat. Add mushrooms and cook until they're softened, about 5 minutes.

Remove mushrooms from the skillet and let them cool slightly. Then, carefully remove the stems and chop them into small pieces.

In a bowl, mix together chopped mushroom stems, bacon, cream cheese, chives, paprika powder, salt, and pepper.

Stuff each mushroom cap with the cream cheese mixture and place on a baking sheet.

Bake in the oven for 25 -30 minutes, or until the mushrooms are golden brown and bubbly.

Serve immediately. Enjoy!
Read More: Keto Dips Recipes For Crunchy Veggies And Pork Rinds
Keto Stuffed Mushrooms With Sausage (4)
Sausage is a great substitute for bacon in this recipe, and it gives the stuffed mushrooms a little extra flavor and protein.
Ingredients:
1/2 pound cooked sausage, drained

4 ounces cream cheese

1/2 cup mozzarella 

16 ounces of small portobello mushrooms
Instructions:
Preheat the oven to 375 degrees.

In a bowl, mix together cooked sausage, cream cheese, and mozzarella.

Remove stems from mushrooms.

Stuff each mushroom cap with the sausage mixture.

Place on a baking sheet and bake for 20-25 minutes.
Keto Stuffed Mushrooms With Crab Meat (2)
Another great option is to add some crab meat to the cream cheese mixture. This will give the dish a bit of a seafood twist that's sure to be a hit with your guests.
Ingredients:
1 lb button or cremini mushrooms, stems removed (450 g)

7 ounces lump crab meat (200 g)

3 green onions, chopped (45 g/ 1.6 oz)

1/2 cup grated Parmesan, divided (45 g/ 1.6 oz)

1/3 cup mayonnaise (73 g/ 2.6 oz) – you can make your own

1/2 tsp paprika

1/2 tsp garlic powder

1/4 tsp sea salt or pink Himalayan salt

1/4 tsp black pepper

2 tsp fresh minced parsley
Instructions: 
Preheat the oven to 350 F (175 C).

In a mixing bowl, mix together the cream cheese, crab meat, green onions, 1/4 cup of Parmesan, mayonnaise, paprika, garlic powder, salt and pepper until well combined.

Cut a small sliver off the bottom of each mushroom so they can sit upright, then stuff each one with the crab mixture.

Place mushrooms on a baking sheet covered in parchment paper and sprinkle with remaining Parmesan cheese.

Bake for 20-25 minutes or until the tops are golden brown and bubbly.
Intense sweat sessions, working weight loss tips, lip-smacking recipes come in one package with the BetterMe app. And all of it is at your fingertips, start transforming your life now!
Health Benefits Of Mushrooms
Mushrooms are a type of fungi that are closely related to both plants and animals. They are a source of important nutrients, including selenium, potassium, copper, and vitamin D.
There is some evidence to suggest that mushrooms may have health benefits. For example:
While more research is needed to confirm the potential health benefits of mushrooms, they are a nutritious and delicious addition to any diet.
Read More: Keto Seafood Chowder For Seafood Lovers
The Bottom Line
Keto stuffed mushrooms are a delicious and nutritious appetizer or side dish. They are low in carbs and calories, and high in fiber and protein. Mushrooms are also a good source of antioxidants and other nutrients that may have health benefits.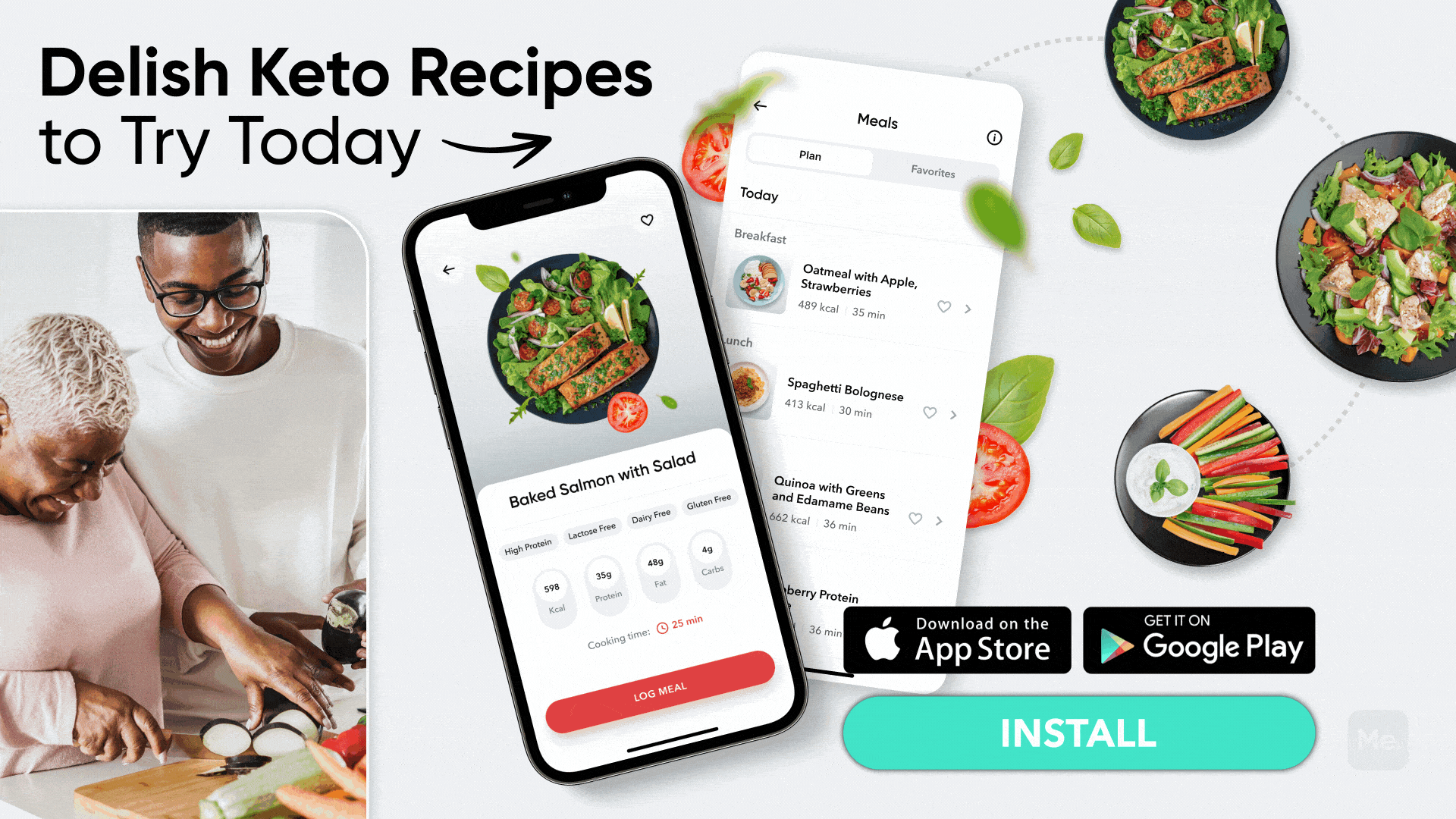 DISCLAIMER:
This article is intended for general informational purposes only and does not address individual circumstances. It is not a substitute for professional advice or help and should not be relied on to make decisions of any kind. Any action you take upon the information presented in this article is strictly at your own risk and responsibility!