Considering how many of us are stuck in a crazy rut, the single-serving chia pudding is one of the best ways to give our days a quick and healthy start. You will notice a remarkable impact on your health once you stick to this habit. It takes only a handful of ingredients to prepare this healthy pick-me-up snack. When given some time to settle in the fridge, the mixture gets a pudding texture and delicious flavor, and offers endless topping possibilities. It sure is a snack that will leave you contented, satiated, and energized for the rest of the day!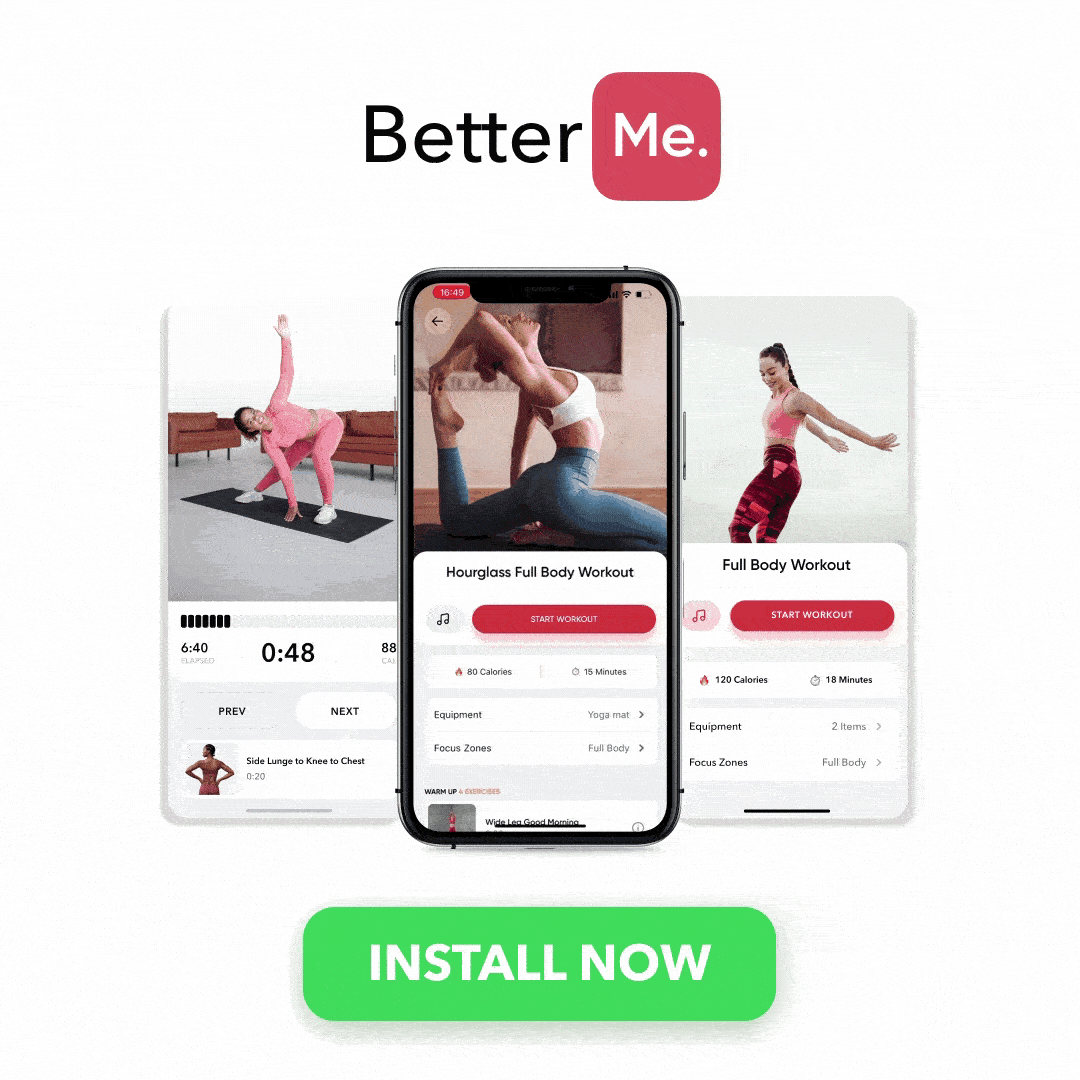 What Are The Benefits Of Chia Seeds?
Chia seeds are a superfood powerhouse packed with omega-3 fatty acids and dietary fiber that confers many health benefits. Omega-3s come from alpha-linolenic acid (ALA), similar to what you'd find from ground flaxseed, making it ideal for heart protection (1).
Their highly soluble and insoluble fibers offer even more advantages (2). They help to improve digestion as these nutrients take longer to digest. Meanwhile, cholesterol levels may drop, and intestinal health may spike. It has often been shown to help reduce the risk of diabetes.
Plus, the added benefit is potentially reducing colorectal cancer (3). The regular consumption of chia seeds may also promote healthy weight loss (4).
How To Make Single-Serving Chia Pudding?
You need two simple ingredients to make chia seed pudding. Those are chia seeds and milk. The type of milk you choose may vary according to your personal preferences. For example, some people opt for non-dairy options like coconut, oat, or almond milk.
Once you have assembled the basic chia pudding single serving, you can add toppings, spices, and sweeteners to boost its flavor.
Check out this quick recipe for chia pudding single-serving.
Servings: 1, Course: Breakfast/Snack, Calories: 194 kCal
Ingredients:
2 tablespoons chia seeds

½ tsp vanilla extract

½ cup non-dairy milk

1 tsp maple syrup
Instructions:
Create a deliciously refreshing snack by combining all your favorite ingredients into one jar.

Mix the contents until everything is thoroughly combined.

Pop it in the fridge for at least two hours.

When you're ready to devour the pudding, top it with some fresh fruits or crunchy nuts and seeds.
This recipe is the courtesy of easyrealfood.com
Read More: Overnight Chia Pudding: Snack Your Way To Good Health
How To Make Single-Serving Chocolate Chia Pudding?
Do you want to treat your taste buds with something special? Give your recipe the chocolaty touch it needs – try this delicious and nutritious Chia delight. With a few simple steps, you can enjoy all the goodness of chocolate without compromising health.
Servings: 1, Course: Breakfast/Snack, Prep Time: 5 mins, Cook Time: 30 minutes
Ingredients:
2 tablespoons chia seeds

¼ tsp vanilla extract

2 tsp cocoa powder

2/3 cup dairy, soy, or nut milk

1 ½ tbsp maple syrup

Granola, nuts, fresh fruits

Mint to garnish (optional)
Instructions:
Mix chia seeds, maple syrup, cocoa powder, and vanilla extract in a bowl or mason jar until the contents are well stirred.

Add some milk to moisten the seeds mixture and ensure that the cocoa mixes well and starts to dissolve.

Add the remaining milk and stir well so the cocoa is completely dissolved.

Refrigerate for 15 minutes, then stir later to ensure the chia seeds are distributed throughout the mixture.

Keep it in the fridge for another 15 minutes or several hours until the mixture creates a gel-like consistency.

Top it with fresh fruits, granola, and nuts before serving. You can also garnish it with mint to make it fancier.
This recipe is the courtesy of oneinthekitchen.com
Recipe Tips And Tricks:
Consider using a mason jar to blend the ingredients. Sealed with a secure lid, it is perfect for shaking and mixing ingredients easily. Throw on some extra toppings once you're done, seal the container tight and take your nutritious dessert wherever life takes you.

To achieve the perfect consistency for your chia pudding, measure 1 tablespoon of seeds per 1/3 cup of liquid.

For the most luxuriously smooth pudding, use cocoa powder and whisk it into a small dash of milk until fully incorporated. Then add your remaining liquid for silky results.

If you prepare a single-serving chia pudding before bed, give it a quick shake or stir after 15 minutes. Doing so helps evenly distribute the seeds, resulting in creamy and delicious goodness all around instead of a clumpy seed mess.
BetterMe app will kick you out of the mental funk, shake off your extra weight, rid you off your energy-zapping habits, and help you sculpt the body of your dreams. Intrigued? Hurry up and change your life for the better!
How To Store Chia Seed Pudding?
Chia pudding is a fantastic meal or snack that can easily be prepared ahead of time. At times, you may get carried away when making this delightful dish, so make sure your portion sizes are in check. Otherwise you may end up with a thick texture. Even though it is tasty, the serving size may be too much for one sitting.
Some people prefer making a bigger batch of puddings because they want to consume them instantly for the next few days. You can store the surplus pudding mixture in the fridge or in a freezer.
Grab a deep, freezer-safe container and fill it with portions of your favorite flavor. Make sure the lids are sealed tightly before placing them into the freezer in level positions so they freeze evenly. It can last for up to five days in the fridge. Meanwhile, you can store it in a freezer for several weeks.
You can either freeze the puddings in popsicle makers or ice cube trays. This makes an incredible treat for the children during summer.
It is natural to be tempted to store the entire leftover pudding in a single container, but that will take ages to defrost. If you are making it for an instant grab-and-go breakfast, freeze it in smaller portions, so the thawing takes less time.
How Can I Defrost Chia Seed Pudding?
Defrosting chia pudding is quick and easy. All you have to do is grab one of the individual containers of chia pudding from the freezer and place it in your fridge overnight.
By the next day, your chia pudding will be ready to eat. If you're in a rush and want to eat it sooner, it can also be defrosted on the counter for 10-15 minutes.
Pouring chia pudding into single serving sizes makes this recipe super convenient. This way, you don't need to wait long until you can enjoy your delicious chia breakfast.
Read More: Chia Seeds Benefits: The Benefits Of Consuming These Tiny Oval-Shaped White And Black Seeds
What Size Mason Jar Works For Single-Serving Chia Pudding?
Whether you are making chia seed pudding for snacks or desserts, you have to make sure that you are using the appropriate amount in the right size of mason jar. A typical single serving size for chia pudding in a mason jar is about 8 ounces (227 grams).
8oz. tends to be an appropriate serving size. But, it is ultimately up to the consumer and the chia pudding recipe used to determine how much chia seed should be put in each jar. When choosing the size of jars or containers, it is essential to pay attention to the ratio of chia seeds to liquid and the jar size.
This enables you to have a chia pudding with consistent texture, flavor and store it properly. Mason jars are ideal for chia seed puddings as their wide mouth allows for easy transporting and even distribution of topping such as whipped cream.
Lean and toned up body isn't just a far-fetched fantasy. Check out the BetterMe app and watch it propel your weight loss journey into high gear!
The Bottom Line
A single serving of chia seed pudding will melt in your mouth, boost your energy, and make your taste buds go gaga. So, what are you waiting for?
Spice up the start of your days with creative chia pudding variations. Try whipping up seven unique flavors over the weekend and enjoy them throughout the upcoming days. Undoubtedly, it is a healthy and delicious breakfast routine.
Combining ingredients of the single serving chia seed pudding isn't a hassle at all. If you have discovered a unique twist to the recipe, feel free to share!
DISCLAIMER:
This article is intended for general informational purposes only and does not address individual circumstances. It is not a substitute for professional advice or help and should not be relied on to make decisions of any kind. Any action you take upon the information presented in this article is strictly at your own risk and responsibility!