The famous saying, "an apple a day keeps the doctor away," is not just a saying. Apples have a lot of nutrients and antioxidants that can boost your health in many ways. From improving your digestion to reducing cholesterol, apples are truly a superfood. With these benefits and many amazing flavors, stocking up on apples is always a good idea. One way to use apples that may surprise you is in baked goods. While you might not think of apples and muffins as a natural pair, the combination is actually quite delicious. Applesauce muffins are moist and flavorful, with just the right amount of sweetness. Read on to discover how to make the best applesauce and why you should use it in your muffins. You'll also get a delicious recipe for applesauce muffins that the whole family will love.
What Is Applesauce?
Applesauce is a pureed or chunky sauce made from apples. It can be made with any type of apple, though sweeter varieties like Golden Delicious, Fuji or HoneyCrisp work best.
A combination of semi-sour varieties (Pink Lady, Granny Smith, or Braeburn) and sweet varieties can give a more balanced flavor. You can also add other flavors to applesauce, like cinnamon or nutmeg.
To make applesauce, the apples are cored and sliced before being cooked down in water until they're soft. The apples are then mashed or pureed until they reach the desired consistency. Applesauce can be enjoyed as is, or used as an ingredient in recipes like these muffins.
The apple sauce recipe below is a basic one that can be easily adapted to your liking (7):
Ingredients:
4 pounds of assorted apples, such as Golden Delicious, Gala, Honeycrisp or McIntosh (about 8), washed, peeled (optional), cored and chopped

1/4 cup sugar

Kosher salt

1 tablespoon freshly squeezed lemon juice

1/4 teaspoon ground cinnamon
Instructions:
In a large pot, combine the chopped apples, sugar, 1 cup of water and 1/2 teaspoon of salt. Bring to a boil over medium heat, stirring occasionally. 

Reduce the heat and simmer for 15 minutes, or until the apples are very soft. Stir in the lemon juice and cinnamon. 

Use a potato masher or immersion blender to mash or puree the applesauce to your desired consistency. Taste and add more sugar, salt or lemon juice as needed.

Applesauce can be stored in the fridge for up to a week, or in the freezer for up to 6 months. 
This recipe was courtesy of foodnetwork.com
Read More: Low Carb Meals For Family: Tips, Recipes, And Meal Plan
Frequent Cooking Mistakes
Avoid these mistakes that may result in a sauce with poor taste, texture, or nutritional value:
Peeling The Apples
Apple peels are packed with fiber, vitamins and antioxidants. Their inclusion will also add a lovely pink hue to your sauce.
Not Adding Lemon Juice
A little bit of acidity is needed to balance out the sweetness of the apples, but that's not the only reason to add lemon juice. It will also help to prevent the apples from browning due to oxidation.
Using Ground Cinnamon
Ground cinnamon can make your sauce cloudy or muddy. Stick to using whole cinnamon sticks instead, which can be easily removed before storing the sauce. The latter also gives a more subtle favor that won't overpower the apples. 
Using Soft Or Overripe Apples
While you can use any type of apple to make sauce, firmer apples won't add the watery texture that softer, overripe apples will. If using overripe apples, reduce the amount of water or use a thickener to improve the sauce texture. 
Leaving Applesauce Out For Too Long
Applesauce is best enjoyed fresh, but can be stored in the fridge for up to a week or in the freezer for longer. Leaving it out at room temperature for more than two hours is not recommended, as mold or bacteria can start to form.
What Does Adding Applesauce To Muffins Do?
A fresh batch of applesauce calls for baked goods, and these muffins are the perfect way to use it up. Why? There are several benefits to adding applesauce to your muffins in terms of nutrition, taste and texture.
Unsweetened Applesauce Has Fewer Calories Than Vegetable Oil
Most muffin recipes call for vegetable oil, which acts as a tenderizer and adds moistness to the final product. However, applesauce can do the same job while saving you some calories.
A comparison of 1/2 cup of vegetable oil to 1/2 cup of unsweetened applesauce reveals that the latter has about 900 fewer calories. According to the United States Department of Agriculture (9, 2):
1/2 cup unsweetened applesauce: 50 calories, 0 fat, lots of vitamin C, 1 gram of fiber

1/2 cup vegetable oil: 990 calories, 112g of fat, no vitamins, no fiber
Reducing the calorie content of your muffins can be a good idea if you're watching your weight or trying to eat healthier. Keep in mind, though, that the calories in applesauce can add up quickly if you're not careful. Portion control is key.
Applesauce Is A Good Source Of Fiber
Another benefit of applesauce is that it's a source of fiber. One half-cup serving contains about 1-2 grams of this important nutrient (2). It contains more if it's made with skin-on apples.
Fiber is beneficial for your health in many ways, including promoting regularity, maintaining blood sugar levels and helping you feel full after eating (4). Adding applesauce to your muffins can help increase their fiber content.
Whether you're a workout beast or just a beginner making your first foray into the world of fitness and dieting – BetterMe has a lot to offer to both newbies and experts! Install the app and experience the versatility first-hand!
Applesauce Is Rich In Nutrients
Apples are a nutrient-rich fruit, providing you with (1):
Vitamins A and C – important for maintaining a strong immune system

Potassium – helps to regulate fluid balance in your cells and blood vessels

Manganese – an important mineral for bone development

Phytochemicals, such as quercetin – believed to have disease-preventing properties
Applesauce muffins are a quick and easy way to get these nutrients, as well as the fiber and antioxidants found in apples (1).
Applesauce Sweetens Muffins Naturally
Another reason to add applesauce to your muffins is that it can help sweeten them naturally. This means you don't have to add as much or maybe any refined sugar, which offers little nutritional value.
If your applesauce is unsweetened, you may need to add a little bit of honey, agave nectar or pure maple syrup to taste.
Applesauce Gives Muffins A Delicious Flavor And Moist Texture
In addition to the health benefits of applesauce, it also gives baked goods a lovely flavor and moist texture. If you're looking for a way to add more fruit to your diet, this is a delicious and easy way to do it.
Plus, applesauce is relatively inexpensive and easy to find in most grocery stores or make yourself.
3 Applesauce Muffin Recipes To Try
Ready to give applesauce muffins a try? Here are three recipes to get you started.
1. Banana Applesauce Muffins (3)
Oil-free, butter-free and chock-full of banana and applesauce goodness, these muffins are perfect for a healthy breakfast or snack.
Ingredients:
1 ½ cups all-purpose flour

1 teaspoon baking soda

1 teaspoon baking powder

¼ teaspoon sea salt

¾ cup brown sugar

1 teaspoon cinnamon

3 ripe bananas mashed

⅓ cup all-natural unsweetened applesauce

1 egg beaten

1 cup chocolate chips
Instructions:
Preheat oven 350 degrees F. Line a muffin pan with paper liners.

In a small bowl, mash the bananas and set aside.

In a large bowl, whisk together the flour, baking soda, baking powder, salt, sugar and cinnamon. 

Add the mashed bananas, applesauce and egg to the dry ingredients. Mix until well combined. 

Stir in the chocolate chips. 

Divide the batter evenly among the muffin cups. Bake for 18-20 minutes or until a toothpick inserted into the center comes out clean.

Enjoy!
NUTRITION: Calories: 220kcalCarbohydrates: 43gProtein: 3gFat: 4gSaturated Fat: 2gCholesterol: 16mgSodium: 160mgPotassium: 184mgFiber: 2gSugar: 27gVitamin A: 72IUVitamin C: 3mgCalcium: 51mgIron: 1mg
This recipe is courtesy of meatloafandmelodrama.com
Read More: How Many Carbs Are In Almond Milk?
2. Applesauce Zucchini Muffins (6)
Up the fiber and nutrient content of your muffins by adding grated zucchini. These applesauce zucchini muffins are moist and delicious, and perfect for a healthy snack or breakfast on the go.
Ingredients:
2 large eggs

1/2 cup applesauce or yogurt

1/2 cup honey or maple syrup

1/4 cup any mild tasting oil

1 tsp pure vanilla extract

1 tsp cinnamon

1 tsp baking powder

1/2 tsp baking soda

1/4 tsp salt

2 cups whole wheat or spelt flour

2 cups shredded zucchini not squeezed and packed

1/2 cup walnuts optional

Cooking spray
Instructions:
Preheat oven to 350F degrees and spray a muffin tin with cooking spray, set aside. Or line with muffin liners.

In a large bowl whisk together the eggs, applesauce, honey, oil, vanilla and cinnamon until well combined.

Add the baking powder, baking soda and salt, mix until combined.

Fold in the flour, shredded zucchini and walnuts (optional).

Divide the batter evenly among the muffin cups – should be about 12-14 muffins total.

Bake for 20-25 minutes or until a toothpick inserted in the center comes out clean.

Allow to cool slightly before removing from the pan. 
NUTRITION: Serving: 1muffin Calories: 196kcal, Carbohydrates: 26g, Protein: 5g, Fat: 9g , Saturated Fat: 1g, Trans Fat: 0.003g, Cholesterol: 27mg, Sodium: 143mg, Fiber: 3g, Sugar: 10g
This recipe is courtesy of ifoodreal.com
3. Healthy Applesauce Oat Muffins (5)
Oats make these applesauce muffins extra hearty and filling. In this simple and straightforward recipe, the oats are combined with whole wheat flour and applesauce for sweetness.
Ingredients:
1 cup (100 g) old-fashioned rolled oats (quick oats can be used, but steel cut oats do not work well in this recipe.)

1 cup (227 g) unsweetened applesauce

½ cup milk

1 large egg

1 teaspoon vanilla

¼ cup (57 g) butter or coconut oil, melted

⅓ cup (71 g) granulated sugar or honey

¾ cup (107 g) whole wheat flour

1 teaspoon baking powder

½ teaspoon baking soda

1 teaspoon cinnamon

¼ teaspoon salt

½ cup (70 g) dried cranberries or raisins (optional)
Instructions:
Preheat oven to 375°F (190°C). Grease 12 muffin cups or line with paper liners.

In a large bowl, stir together oats, applesauce, milk, egg and vanilla, butter and sugar until well combined. Set aside.

In a separate bowl, whisk together whole wheat flour, baking powder, baking soda, cinnamon and salt. If using, stir in dried cranberries or raisins.

Make a well in the center of the dry ingredients. Pour wet ingredients into the well and stir until just combined. Do not overmix.

Divide batter evenly among prepared muffin cups. Bake for 17 to 19 minutes, or until a toothpick or cake tester comes out clean when inserted into the center of a muffin.

Remove to wire racks to cool completely. Serve muffins warm or at room temperature.
NUTRITION: serving: 1 muffin, calories: 131kcal, carbohydrates: 19g, protein: 3g, fat: 6g, saturated fat: 4g, cholesterol: 14mg, sodium: 140mg, fiber: 2g, sugar: 8g
This recipe is courtesy of melskitchencafe.com
The Bottom Line
Compared to regular muffins that are made with oil, applesauce muffins are a healthier choice. They're lower in calories and fat, and higher in fiber and nutrients. Plus, they're just as delicious and moist. So, the next time you're in the mood for muffins, give these easy recipes a try.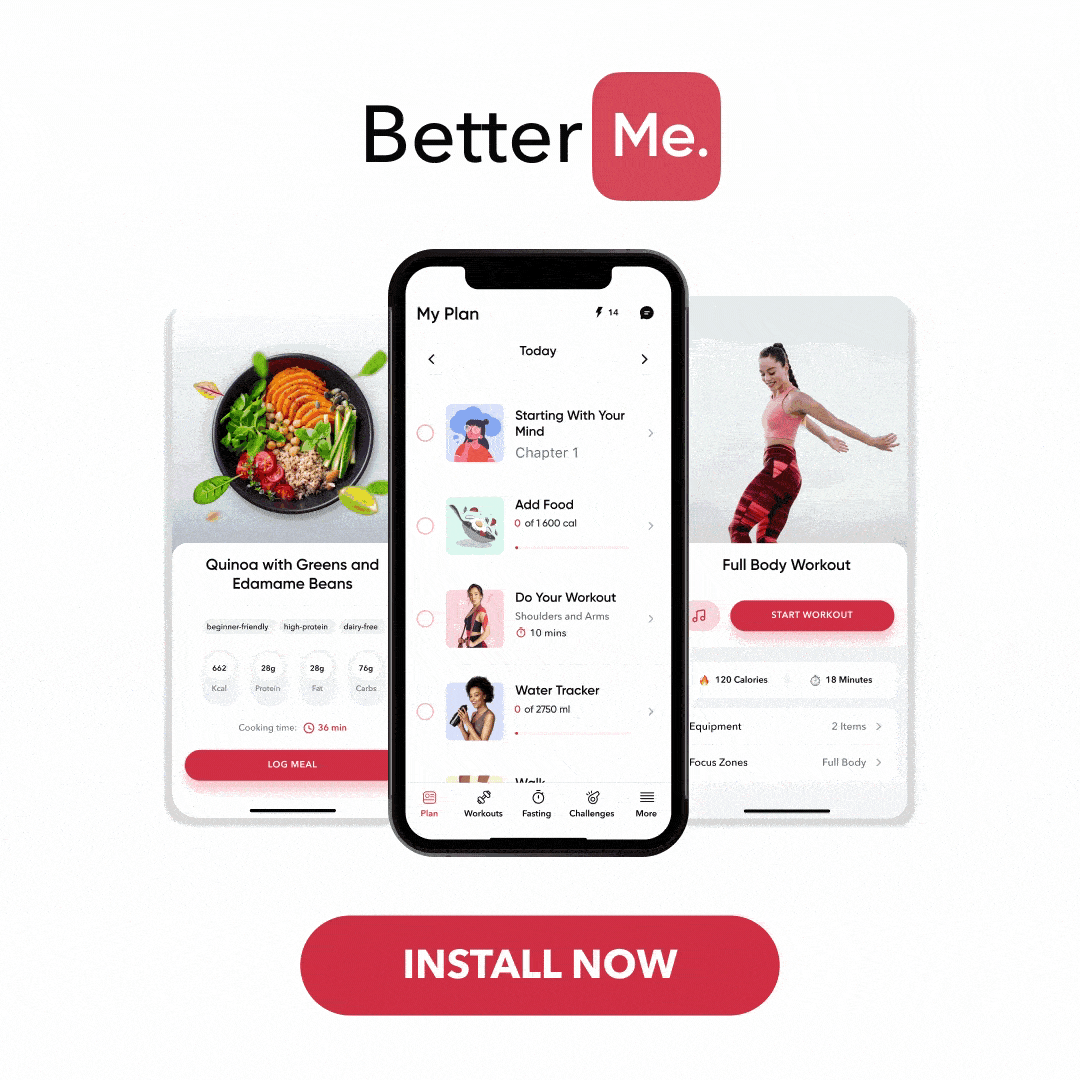 DISCLAIMER:
This article is intended for general informational purposes only and does not address individual circumstances. It is not a substitute for professional advice or help and should not be relied on to make decisions of any kind. Any action you take upon the information presented in this article is strictly at your own risk and responsibility!