Choosing a vegan lifestyle is a great idea—if the research is anything to go by, a plant-based diet can help reduce your risk of chronic diseases and keep you feeling energetic. In addition, plant-based diets can provide essential vitamins and minerals, as well as essential fatty acids that are important for optimal health (1). However, if you're a vegan who needs to eat gluten-free due to allergies or sensitivities, finding snacks that are easy to make and nutritious can be challenging. You might wonder: what are some simple and satisfying vegan gluten free snacks? Well, you're in luck because we've scoured the internet and found 10 vegan gluten free snacks that are easy to prepare, will fill you up and will also satisfy your taste buds.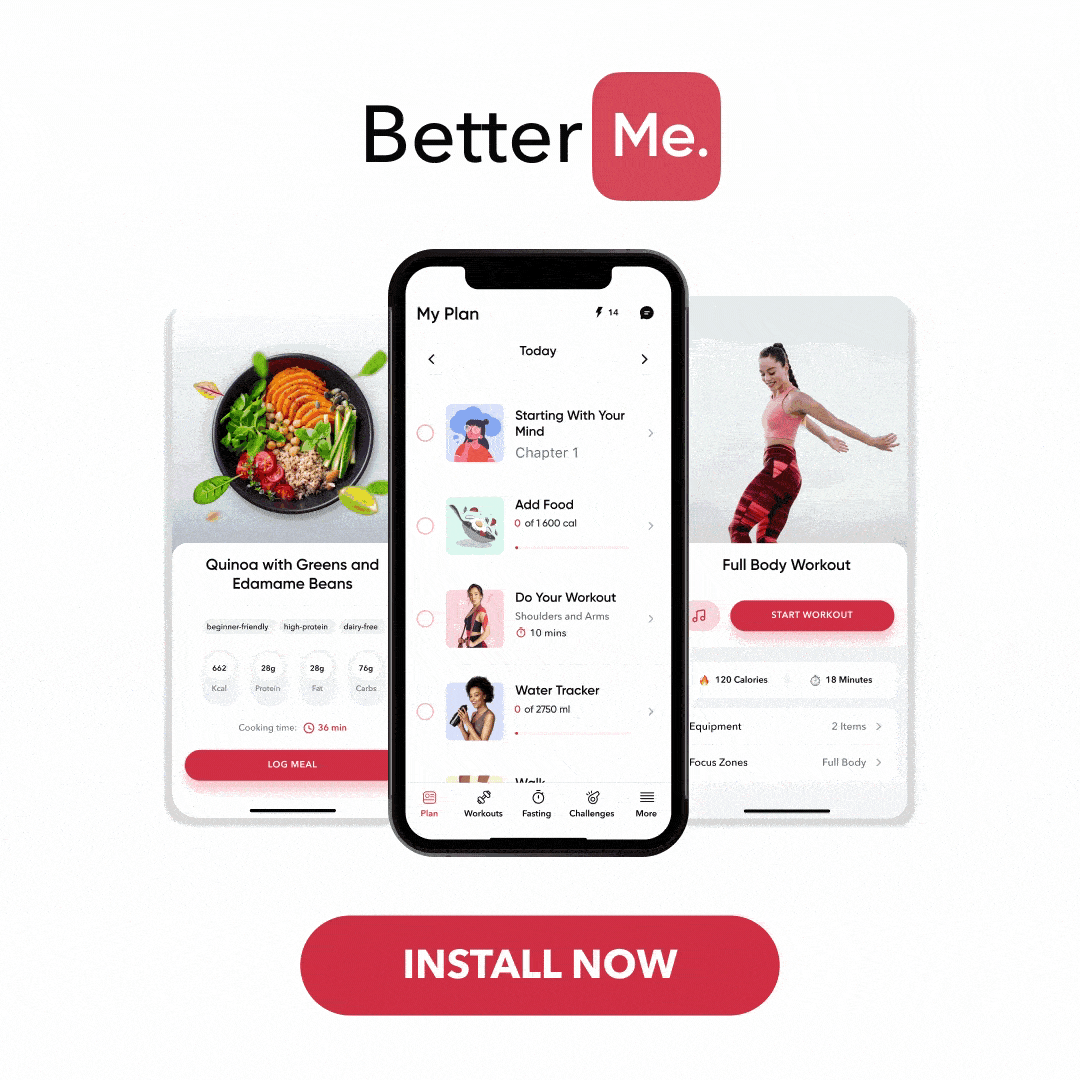 1. Roasted Chickpeas (8)
In keeping things simple as far as vegan gluten free snacks go, roasted chickpeas satisfy your craving for crunch and are a great source of protein. These tasty legumes are also high in fiber and folate, making them a great snack to help keep you satisfied. 
Ingredients:
1 cup canned chickpeas 

½ teaspoon extra virgin olive oil or your preferred oil

1 Tablespoon nutritional yeast flakes

Pinch salt
Instructions:
 Preheat the oven to 425 degrees F (220C). 

Drain and rinse chickpeas, and dry them off with a clean paper towel. 

In a medium bowl, combine the oil, spices and nutritional yeast flakes. 

 Add in the chickpeas and mix until evenly coated. 

Place chickpeas on a lined baking pan and spread out into an even layer. 

 Bake for 20 minutes, stirring halfway through. 

To make them extra crunchy, bake for an additional 5-10 minutes. 
Nutrition:
Calories: 48 kcal | Carbohydrates: 6g | Protein: 2g | Fat: 1g | Sodium: 113mg | Potassium: 96mg | Fiber: 2g | Calcium: 14mg | Iron: 0.6mg
Read More: The Best High Protein Vegan Foods To Try Today
2. Vegan Chocolate Zucchini Bread (11)
Needing something for your afternoon tea? Well, nothing fits the bill quite like a slice of vegan chocolate zucchini bread. Not only is this bread gluten free, but it also contains some hidden veggies for extra nutrition. It helps that it's also incredibly delicious and will satisfy your sweet tooth. 
Ingredients:
2 tablespoons ground flax seeds

6 tablespoons water

2 cups gluten free flour blend

½ cup unsweetened cocoa powder

⅔ cup coconut sugar

3 teaspoons baking powder

1 teaspoon baking soda

½ teaspoon salt

½ cup melted coconut oil

½ cup unsweetened dairy-free milk

2 teaspoons vanilla extract

1 ¾ cups shredded zucchini (approximately 1 large zucchini or 2 small)

1 cup dark chocolate chips

mini chocolate chips to sprinkle on top (optional)
Instructions:
 Preheat the oven to 350°F (177°C). Grease a 9×5 inch loaf pan and set aside.

Make a flax egg by combining the ground flaxseed with 6 tablespoons of water in a small bowl. Set aside to thicken. 

In a mixing bowl, combine gluten free flour blend, cocoa powder, coconut sugar, baking powder, baking soda and salt. Mix until thoroughly combined. 

 In a separate bowl, combine the melted coconut oil, dairy-free milk and vanilla extract and mix until combined. 

 Add the wet ingredients to the dry ingredients and stir until just combined. Do not overmix. 

 Finally, fold in the shredded zucchini and dark chocolate chips. 

 Transfer batter to the prepared loaf pan and spread into an even layer. Sprinkle mini chocolate chips on top if desired. 

Bake for 45 minutes to one hour, until a toothpick inserted in the middle comes out clean. 

 Allow it to cool before slicing, and enjoy!
Nutrition:
Serving: 1 slice | Calories: 284 kcal | Carbohydrates: 31g | Protein: 5g | Fat: 17g | Saturated Fat: 11g | Sodium: 194mg | Potassium: 103mg | Fiber: 5g | Sugar: 10g | Calcium: 40mg | Iron: 3.1mg
If you wish to free yourself from all the extra pounds that have been weighting you down for way too long, start using the BetterMe app and overhaul your entire life!
3. Chocolate Banana Chia Seed Pudding (4)
Chia seeds are the star of this vegan gluten free snack. High in protein, healthy fats and fiber, chia seeds are a great way to fill up quickly and keep you satiated. Plus, this pudding can be made ahead of time and stored in the fridge, making it perfect for an on-the-go snack. 
Ingredients:
3 tablespoons raw cashews

1 cup water

1 ripe banana

1 tablespoon cacao powder

1 tablespoon agave syrup

½ teaspoon vanilla extract
Instructions:
In a high-speed blender, blend together the cashews, water and banana until smooth.

Next, add in the cacao powder, agave syrup and vanilla extract and blend again until combined.

Transfer the mixture to a bowl and stir in the chia seeds. Let sit for at least 15 minutes, stirring occasionally.

Serve chilled or at room temperature and enjoy! The pudding will keep in the fridge for up to five days. 
Nutrition:
Serving: 1 cup | Calories: 147 kcal | Carbohydrates: 19g | Protein: 4g | Fat: 7g | Saturated Fat: 1g | Sodium: 7mg | Potassium: 223 mg | Fiber: 6g | Sugar: 8g | Vitamin A: 19IU | Vitamin C: 3mg | Calcium: 78mg | Iron: 2mg
4. Vegan Yogurt Parfait (9)
Creamy, sweet and full of flavor, this vegan yogurt parfait is the perfect breakfast or snack. With a combination of dairy-free yogurt, crunchy granola and sweet fruit, it's ideal for satisfying your sweet tooth while silencing your hunger. 
Ingredients:
10 oz vegan yogurt

¼ cup berry sauce or jam

½ cup fresh or frozen berries

¼ cup diced canned peaches

¼ cup diced banana

½ cup granola

2 tablespoon vegan whip cream
Instructions:
Choose your container—can be a mason jar, bowl or glass. Parfaits are as much about presentation as they are about flavor.

Start by adding a layer of vegan yogurt, followed by a layer of berry sauce or jam. 

Next, for texture, add a layer of granola. 

Then add the fresh or frozen berries, diced peaches and banana. 

Repeat the same layering process until you reach the top of your container. 

Top with a dollop of vegan whip cream and more granola, if desired. Enjoy your parfait immediately or store in the fridge for up to three days.
Read More: Is Dark Chocolate Vegan? A Complete Guide
5. Sesame Kale Chips (2)
The humble kale is transformed into crunchy and nutritious chips with this vegan and gluten free recipe. Perfect for a quick snack, these kale chips are full of flavor, thanks to the combination of sesame seeds, garlic and nutritional yeast. Using an air fryer makes this recipe a breeze, but it can also be made in the oven. 
Ingredients:
10 oz lacinato or leafy kale, washed and cut into 1.5-2″ pieces

2 tablespoons olive oil or avocado oil

2 tablespoons coconut liquid aminos 

1 teaspoon toasted sesame oil

2 tablespoons sesame seeds 

½ teaspoon garlic powder

¾ teaspoon onion powder

¼ teaspoon salt
Instructions:
Preheat the air fryer to 400F and line the tray with parchment paper. 

In a large bowl, combine all the ingredients and mix until all the kale is evenly coated. 

Arrange the kale in a single layer on the prepared tray, making sure not to overcrowd the fryer. 

Cook in batches for 8-10 minutes, until crispy and golden brown. 

Allow the chips to cool and enjoy! Store in an airtight container for up to one week.
Nutrition:
Serving Size 1 | Amount Per ServingCalories 127 | Total Fat 11g | Saturated Fat | 2g | Trans Fat 0g | Unsaturated Fat 8g | Cholesterol 0 mg | Sodium mg  | 237 mg | Carbohydrates 7g | Fiber 2g | Sugar 2g | Protein 2g
6. Jerk Baked Tofu (6)
Tofu is a great plant-based protein, and this Jerk Baked Tofu recipe brings it to life. Marinated in a combination of fragrant spices, this dish is bursting with flavor. Pair it with your favorite vegan side dishes for a complete meal, or serve as an appetizer at your next gathering. 
Ingredients:
14 ounces extra-firm tofu (NOT silken)

¼ large onion roughly chopped

4 cloves garlic

2 tablespoons fresh ginger roughly chopped

1 lime, juiced (about 3 tablespoons)

3 tablespoons coconut aminos or soy sauce

3 tablespoons maple syrup

1 teaspoon dried thyme

1 teaspoon allspice

½ teaspoon cinnamon

½ teaspoon nutmeg freshly grated or ground

¼ teaspoon cayenne or to taste (optional)
Instructions:
Prepare the tofu. Start by draining and pressing the tofu to remove excess moisture. To press, wrap in a clean towel, place a heavy cutting board on top and let sit for 10 minutes. 

Prepare the marinade. Add the onion, garlic, ginger, lime juice, coconut aminos or soy sauce, maple syrup and spices to a blender. Blend until combined. 

Cut the tofu into cubes, about 1 inch thick. Place in a shallow dish and cover with the marinade. 

Stir to combine, making sure the tofu is evenly coated. 

Cover and chill in the refrigerator for at least 1 hour (preferably overnight). 

 Preheat the oven to 375 F. Place the marinated tofu cubes on a greased baking sheet and bake for 30 minutes or until golden brown. 
Nutrition:
Calories: 125 kcal | Carbohydrates: 19g | Protein: 7g | Fat: 2g | Sodium: 320mg | Potassium: 240mg | Fiber: 1g | Sugar: 10g | Vitamin A: 50 IU | Vitamin C: 6.4mg | Calcium: 66mg | Iron: 1.6mg
Yanking yourself back in shape has never been so easy with our game-changing fitness app! Start transforming your life with BetterMe!
7. Vanilla Coconut Bliss Balls (10)
Like their names suggest, these little bliss balls are a delicious way to end the day. Made with just five simple ingredients, they're vegan, gluten free and refined sugar free. Enjoy as a snack or dessert – blissfully guilt free! 
Ingredients:
1 cup raw cashews

1 cup rolled/quick oats ( use gluten-free if necessary )

1 cup dates

¼ cup unsweetened desiccated coconut

1 teaspoon vanilla extract

2-4 tablespoon water / plant based milk
Instructions:
The dates must be softened first: soak in boiling water for 10 minutes, then drain and pat dry. 

Add all the ingredients, except for the water/milk, to a food processor and blend until everything is combined. Add the liquid gradually, as needed, to help the mixture come together. 

Roll the mixture into small balls, about one inch in size. If desired, roll in additional desiccated coconut. 

Chill in the fridge for 15-30 minutes before serving. Enjoy! 

 Store in an airtight container in the refrigerator.
Vegan Gluten Free FAQs
Now let's talk about the complexities of vegan, gluten free diets.
Is A Vegan Diet The Same As Gluten Free?
No. There are many differences between a vegan diet and a gluten free diet, even though both may rely on plant-based foods for nourishment.
A vegan diet excludes all animal products and byproducts, while a gluten free diet eliminates wheat and other grains (like rye or barley) that contain the protein called gluten. As a result, vegan and gluten free diets may include some of the same foods, but they require different approaches.
For example, if you're going to be eating vegan and gluten free, it's important to check the ingredients list of every food item you buy. Some vegan products may contain gluten, making them a no-go for people with sensitivities or allergies to the protein.
Can You Go Vegan If You Have Celiac Disease?
Yes, it is possible to be vegan if you have celiac disease (or gluten sensitivity). However, going vegan and gluten free requires careful meal planning.
Celiac disease is an autoimmune disorder in which the body is unable to process gluten, a protein found in grains such as wheat, barley and rye (3). Eating foods containing gluten can cause uncomfortable symptoms such as abdominal pain, bloating and diarrhea (5). Other conditions associated with gluten sensitivity are non-celiac gluten sensitivity and wheat allergy.
Avoiding gluten is not the only dietary challenge that people with celiac disease need to consider. Going vegan, which eliminates all animal products including dairy and eggs, can also be difficult due to the potential of cross-contamination.
For example, oats are naturally gluten-free, but can be processed on the same machines as wheat, barley and rye. Another example is vegan cheese, which often contains gluten as a binding agent.
People with celiac disease must be extra vigilant when it comes to reading labels to ensure that their food is gluten-free, and it can be more challenging to find vegan options that are also free of gluten.
Despite the challenges, it is possible to be vegan and have celiac disease. The key is to read labels carefully, and make sure that the food you're eating is both gluten-free and plant-based.
Many grocery stores now carry gluten-free vegan products, such as veggie burgers, tortillas, pastas and snacks, so it's worth looking around to see what's available. Additionally, gluten-free grains such as quinoa, buckwheat and rice are staples in a vegan diet.
A tip for those with celiac disease is to focus on whole foods that are naturally gluten-free and vegan, such as fruits, vegetables, nuts, seeds, legumes and grains. These types of foods are less likely to be contaminated with gluten than processed products, so it's a safer option.
A concern when going vegan with celiac disease is in getting enough nutrients. Vitamin B12 and iron, which are typically found in animal products, can be difficult to get without supplements, so it's important to include vegan sources of these nutrients, such as fortified gluten-free cereals and plant milks.
It's also a good idea to speak to a dietician or other health professional about your diet if you have both celiac disease and are vegan. They can help make sure that you're meeting all of your nutritional needs and provide advice on how to create a balanced vegan diet that is also gluten-free.
Can Being Vegan Make You Gluten Intolerant?
No. Going vegan cannot make someone gluten intolerant. While there may be some people that have adopted a vegan lifestyle and have developed gluten intolerance, the two are not directly related. There is no scientific evidence to support the claim that becoming vegan can make someone gluten intolerant.
Gluten intolerance is a medical condition in which the body cannot handle the gluten protein found in wheat, rye and barley. People can be gluten intolerant for a variety of reasons, including genetics and environmental factors, but a vegan lifestyle is not one of them (7).
There are, however, some dietary differences between vegans and non-vegans that could make someone more susceptible to gluten intolerance. For example, vegans tend to eat more whole grains and legumes which contain gluten. This could potentially increase a person's sensitivity to the protein.
Additionally, some vegan products contain added refined flours that could increase gluten exposure. If someone has recently adopted a vegan lifestyle and is experiencing symptoms of gluten intolerance, they should see a doctor to rule out any underlying medical conditions or allergies. It may also be necessary to adjust their diet to reduce their gluten consumption. 
The Bottom Line
It is possible to be vegan and have celiac disease or gluten intolerance, but this requires extra diligence when reading labels and selecting foods. Additionally, it's important to ensure that a vegan diet is providing enough essential nutrients and to speak with a healthcare professional for guidance. Try the recipes we've shared above for delicious, gluten-free and vegan meals!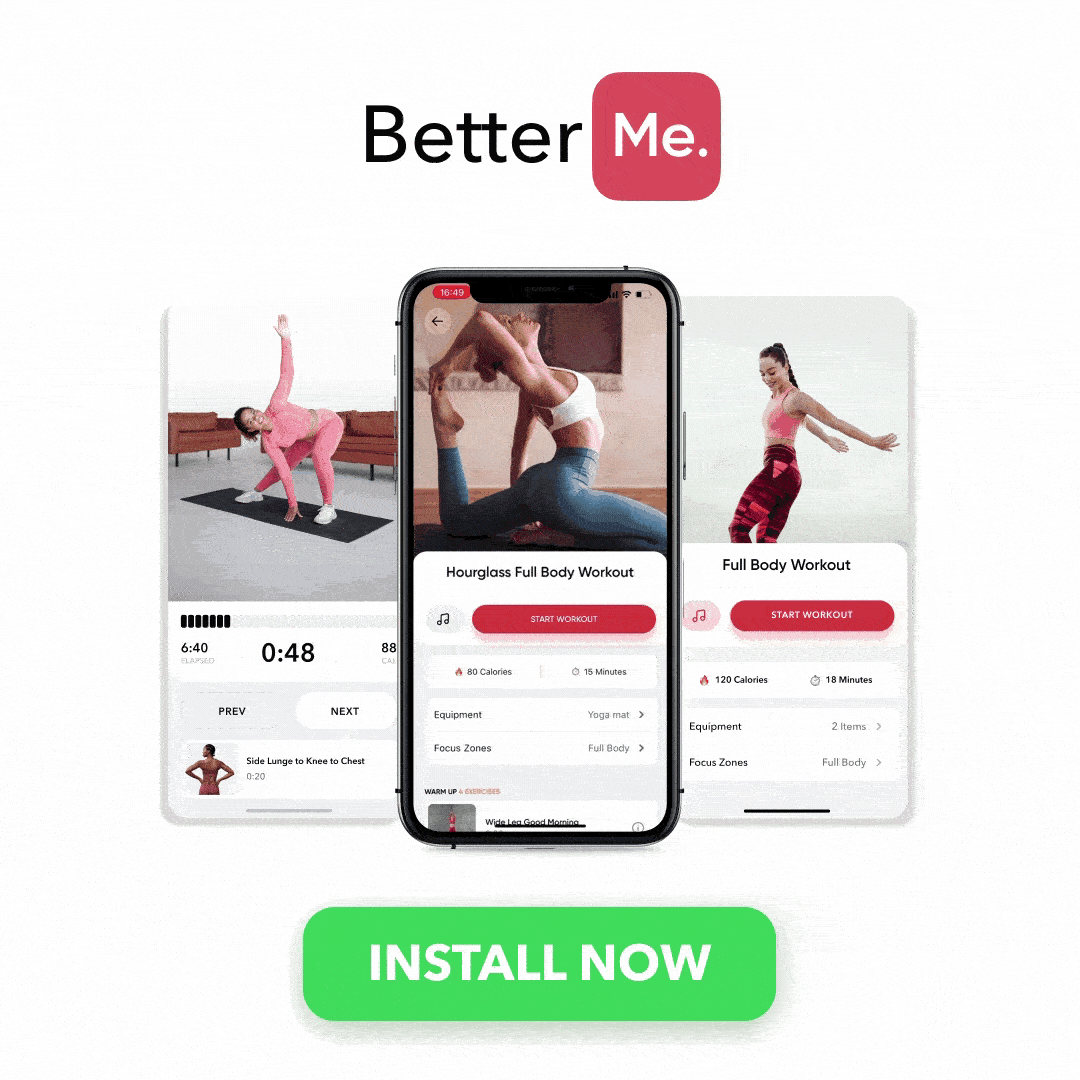 DISCLAIMER:
This article is intended for general informational purposes only and does not address individual circumstances. It is not a substitute for professional advice or help and should not be relied on to make decisions of any kind. Any action you take upon the information presented in this article is strictly at your own risk and responsibility!