Gluten intolerance can really put a damper on simple pleasures like spending time enjoying a bagel with friends. Thankfully, there is a way to enjoy this classic bread without the risk of discomfort: try gluten-free bagels! And if you're like anyone else with an intolerance who worries about buying store-bought gluten-free products because they tend to be costly and often not as tasty, then this compilation of recipes is for you. These gluten-free bagel recipes yield fluffy, chewy, and lightly sweetened treats that can easily be customized to your liking. For your success, we've also included a couple of tips that will help you make the perfect batch. So, without further ado, let's get to baking!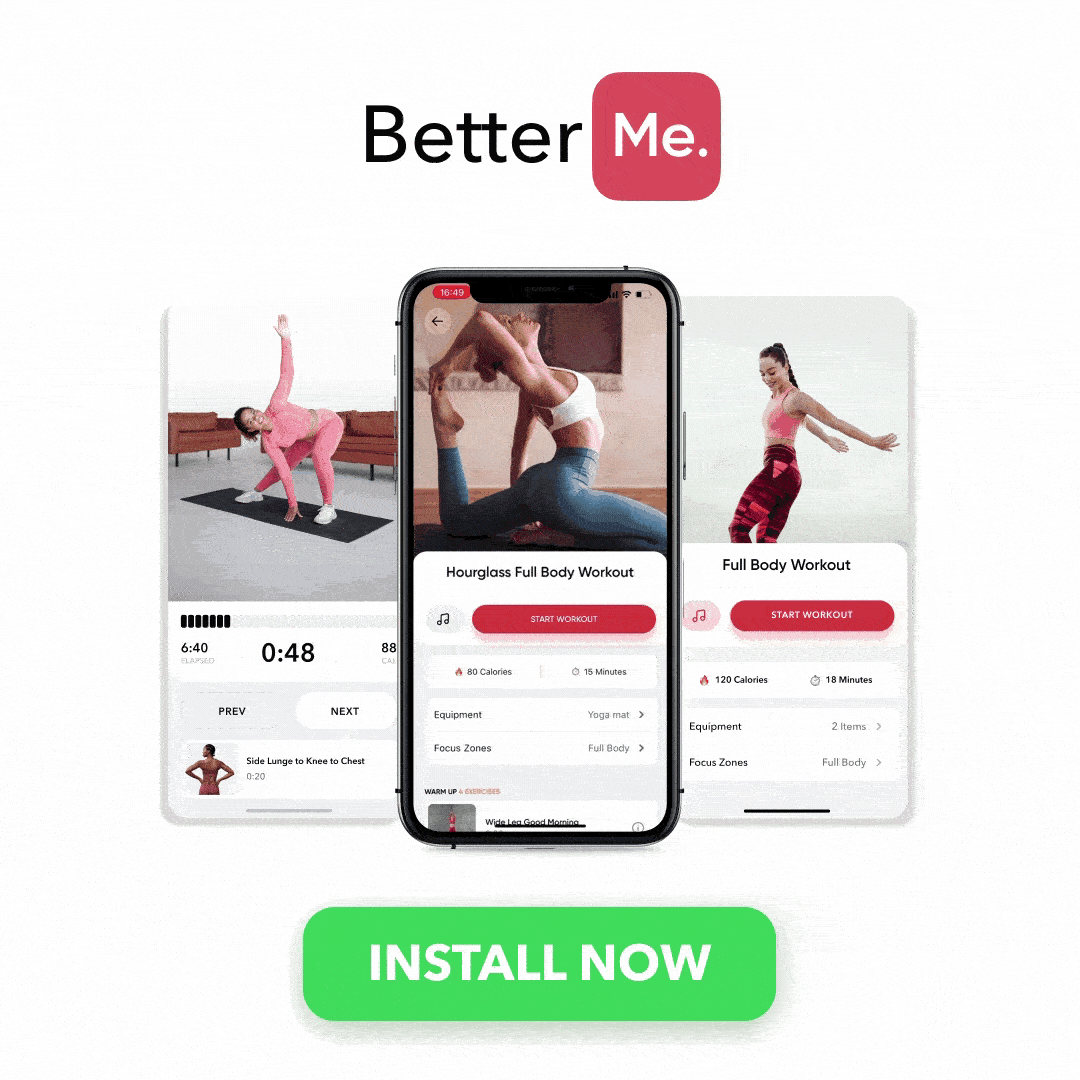 For The Perfect Gluten-Free Bagel Recipe
Always use an oil-sprayed silpat or parchment paper. This prevents the bagel from sticking to the baking sheet.
Use greek yogurt instead of plain yogurt.

Additionally, ensure you drain off any liquid in the yogurt before using it.

Add more flour or use less yogurt if your dough is sticky.
Bake on the top rack.

This goes a long way in ensuring the bottoms are not too browned.

Egg allergies? Brush the bagels with water.

Doing this helps the toppings stick to the bagel.
For The Perfect Gluten Free Dairy Free Bagel Free Recipe
Swap yogurt for equal parts silken tofu.

Doing this produces similar results.

Use thick dairy-free greek yogurt.
How To Make The Perfect Gluten-Free Bagel
There are several ways of making gluten-free bagels. Traditionally, the bagels are usually boiled in water as a way of "setting" the crust in place. This will then lead to a hardened outside crust, resulting in the familiar chewy crust and dense, doughy interior before they are baked.
That said, there are other easy gluten-free bagel recipes that don't necessarily involve boiling and greatly cut down on the hassle involved in preparing traditional bagels. We give you both recipes in the next section.
Read More: 3 Easy Gluten-Free Waffle Recipes That Are Perfect For Breakfast Or Brunch
Healthy Gluten Free Bagel Recipes
Here are some of the best gluten free bagel recipes to try out at home today:
New York Style Gluten-Free Bagels (2)
Crunchy, delicious and full of flavor – that's new york style gluten free bagels for you. Here's how you make it:
Ingredients:
2 teaspoons of active dry yeast

4 ½ teaspoons of granulated sugar

½ cup warm water

3 ½ cups gluten-free flour, plus more for rolling the dough

1 ½ teaspoons of salt

⅓ cup plus ½ cup plus a few tablespoons of warm water

Olive oil, for brushing

1 egg plus 1 tablespoon of water, beaten together for the egg wash

1 teaspoon of baking soda, to add to the boiling water

Toppings: Sea salt, minced garlic, everything seasoning, poppy seeds, or anything you prefer
Instructions:
First off, activate the yeast. Do this by pouring the yeast and sugar in a small bowl then adding ½ cup of warm water. Ensure you don't mix it and let it sit for about 5 – 7 minutes.

If your yeast starts foaming or bubbling, that indicates that it's good. However, if no bubbles or foam form, then it's stale and you should discard it.

Next, whisk together the salt and gluten-free flour in a large bowl before creating a well in the middle of the dough and pouring in the yeast mixture.

Now add in the remaining ½ cup and ⅓ cup of water into the mixture. Mix well using a large spoon until it becomes dry or crumby.

Start adding the additional warm water, a tablespoon at a time until the dough sticks together well. 

Ensure the dough forms together in a ball, attaining a moist texture, but not soaking wet or dry.

Lightly brush all sides of a medium bowl using 1 teaspoon of olive oil then add in the dough ball. Cover it with a damp cloth, place the bowl in a warm spot and let it rise for about 1 hour.

When the dough sits taller than the bowl or when it starts puffing up your towel, remove it and place it on a countertop (no flouring) and cut it evenly into 8 equal pieces.

Roll each piece into a ball, shaping it into a circular shape until it's smooth on all sides.

Now to make a bagel shape, roll your index finger in the gluten-free flour before piercing the dough right through the middle, creating a hole.

Expand this hole to make it bigger and shape the circle into a bagel shape while taking care not to break the dough.

Next, preheat your oven to 425 degrees Fahrenheit then bring a large pot of water to a boil.

Add in one teaspoon of baking soda then lower the heat until it's to achieve a constant simmer.

Use a slotted spoon to transfer the bagels to the pot, no more than four at a time. They should float on top.

Allow the bagels to boil for about 1 minute on each side and use the slotted spoon to remove the parchment lined baking sheet.

Arrange the bagels on the baking sheets leaving about an inch between them. Brush the bagels and add the toppings of your choice.

Bake for about 20 – 25 minutes until they turn golden brown.

Remove from the oven and leave them on the baking sheet for about 5 minutes before removing to a wire rack.

Serve with cream cheese, butter, lox or an egg sandwich.
Recipe makes 8 bagels.
Nutritional information per bagel: 223 calories, 3g saturated fat, 0g trans fat, 6g unsaturated fat, 23 mg cholesterol, 644 mg sodium, 30g carbohydrates, 1g fiber, 2g sugar, 4g protein.
This recipe is courtesy of thenomadicfitzpatrick.com
BetterMe app will provide you with a host of fat-frying fitness routines that'll scare the extra pounds away and turn your body into a masterpiece! Get your life moving in the right direction with BetterMe!
5-Ingredient Gluten-Free Bagels (1)
These homemade bagels are full of flavor and probably the simplest to make. As the name suggests, you'll only need 5 simple ingredients and you're good to go.
Here's how you make it:
Ingredients:
1 cup Gluten-Free Flour Blend, more if needed

2 teaspoons baking powder

¾ teaspoon kosher salt

2 egg whites, divided

1 cup nonfat greek yogurt

Preferred toppings, optional
Instructions:
Start by preheating your oven to 400 degrees Fahrenheit.

Next, place a silpat on the baking sheet then set it aside (lightly sprayed parchment paper can be used as an alternative)

Combine the salt, baking powder, and flour in a bowl before whisking them together and setting aside.

Whisk 1 egg in a separate bowl before adding the yogurt and mix well

Now add the yogurt mixture to the flour mixture and ensure they are well mixed. If the dough is too sticky, add more flour until the dough can be handled without sticking to your hand.

Use your hands to form the dough into a large dough ball and divide it into 4 sections

Roll each section into thick ropes before attaching the ends to form a bagel shape.

Lightly brush the remaining egg white over each bagel then sprinkle with preferred topping.

Bake for about 20 minutes until the tops turn light brown. Enjoy!
Recipe makes 4 bagels.
Nutritional information per bagel: 155 calories, 30g carbohydrates, 9g protein, 1g fat, 1g saturated fat, 2 mg cholesterol, 480 mg sodium, 278 mg potassium, 3g fiber, 8g sugar, 107 mg calcium, 1 mg iron
This recipe is courtesy of goodforyouglutenfree.com
Read More: The Best Keto Gluten-Free Recipes For Breakfast, Lunch, Dinner, And Dessert
Storing And Freezing Your Bagels
Here are some tips on how to store and freeze your leftover bagels:
Wrap the leftover bagels in plastic before reheating them the next day without refrigerating.

Before freezing, slice open and wrap each bagel with foil or plastic wrap. To reheat, place them back in the oven, air fryer, or toaster until warm.

To refrigerate, wrap the bagels in a tight plastic and keep them refrigerated for up to 3 days.
Betterme will keep you laser-focused on your weight loss journey! Nutrient-packed meal plans, fat-blasting workouts, galvanizing challenges and much more. Try using the app and see for yourself!
The Bottom Line
Making a homemade gluten free bagel shouldn't be as intimidating as it sounds. But whether it is a gluten free vegan bagel recipe or just one that is healthy and delicious, anyone can pull it off with the right guidance.
DISCLAIMER:
This article is intended for general informational purposes only and does not address individual circumstances. It is not a substitute for professional advice or help and should not be relied on to make decisions of any kind. Any action you take upon the information presented in this article is strictly at your own risk and responsibility!