Bell peppers and eggs are often used as additional ingredients in meals. However, in this article, we are going to learn about different recipes where bell peppers and eggs play a significant role. The best thing about these veggies is that they are nearly always available in grocery stores.
Eggs and bell peppers– can you imagine this combination? If not, then continue reading.
Here, you will get the top 3 versatile delicious stuffed pepper egg recipes to jazz up every breakfast, lunch, or dinner.
These recipes do not require a huge amount of ingredients. Just make sure you pack the fridge with the most essential ones– bell peppers and eggs. 
The thick consistency and rich mouthfeel are the least you will get when trying this quick and easy dish.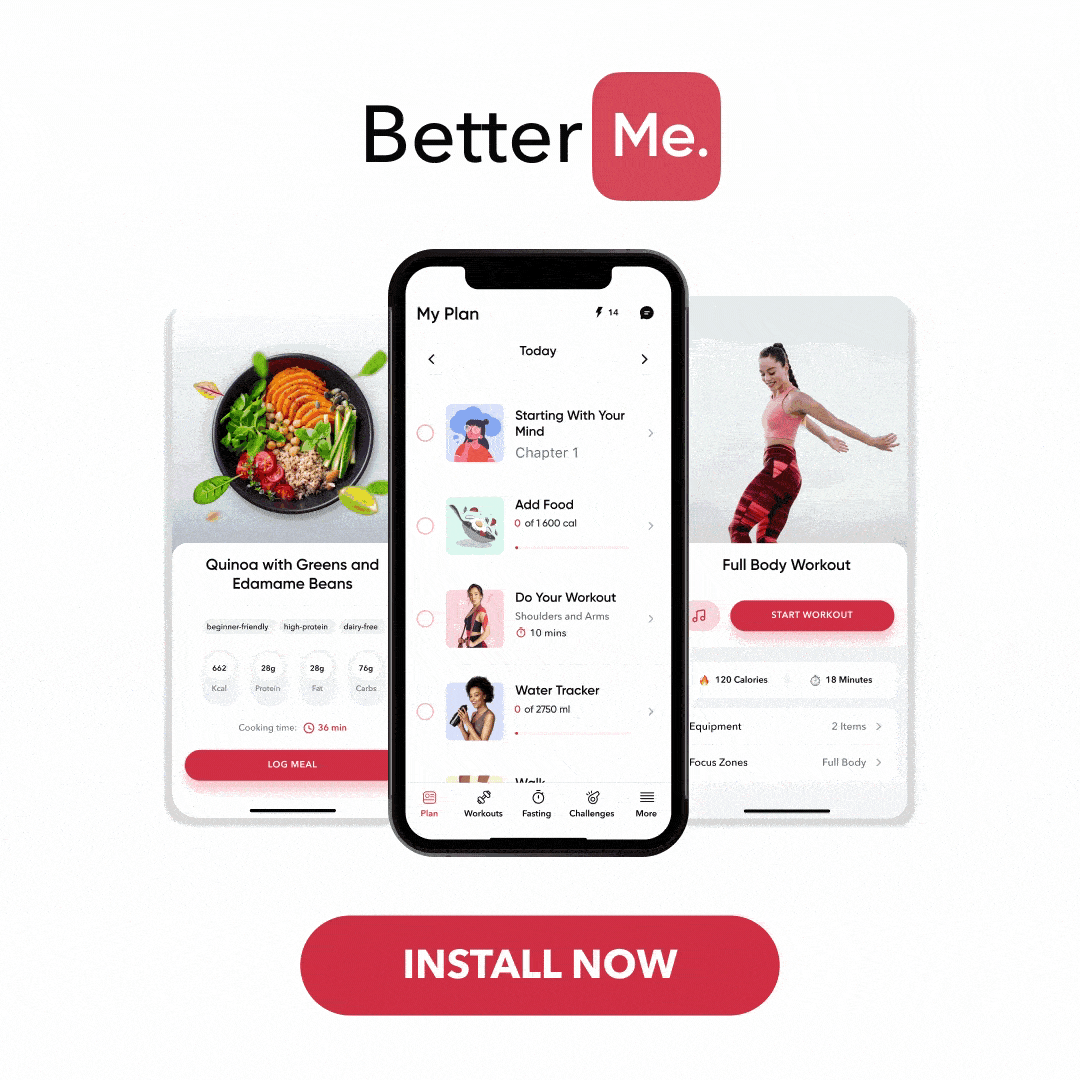 Are Peppers And Eggs Healthy? 
Before we jump into the actual recipes, it is important to highlight the effects of both bell peppers and eggs on our bodies. 
Let's start with the first ingredient, sweet peppers. They are a popular vegetable that can be eaten both raw and cooked. They come in different colors, and the most common colors you can find in the grocery store are green, yellow, red, and orange. All peppers have nutrients, but red ones may contain a higher amount of antioxidants (3).
Adding bell pepper to meals loads you with a whole pack of benefits, which include:
Prevention of certain diseases
Bell peppers are loaded with antioxidants, including vitamin C. They protect the immune system and fight oxidative stress, potentially reducing the risk of diabetes, cancer, cardiovascular disease, cataracts, Alzheimer's, and Parkinson's disease (3).
Vitamin A in bell peppers supports not only cell growth, communication, and immune function, but also healthy vision.
Lowering the risks of inflammatory conditions and arthritis
Due to beta-cryptoxanthin and vitamin C, bell peppers might reduce the risks of some types of arthritis and certain inflammatory conditions. 
The second major ingredient used in egg-stuffed pepper recipes– eggs. When we think of eggs, the first thing that pops into our mind is hearty scrambled eggs with toast and a cup of coffee. Yes, we often see them as a great breakfast starter or an ingredient to a delicious cake. Aside from it being our day starter, there are still many reasons to like eggs. 
Read More: Italian Stuffed Mini Peppers: Recipes And Side Dishes For A Delightful Meal
Here are some of them: 
You may protect your eye health
Eggs are loaded with lutein and zeaxanthin, which may help prevent age-related vision loss. By eating eggs regularly, you might reduce your risks of developing cataracts or macular degeneration (4).
You obtain enough protein with essential amino acids
With enough protein, you can increase or preserve muscle mass, lower blood pressure, optimize bone health, and even enhance the chances of weight loss.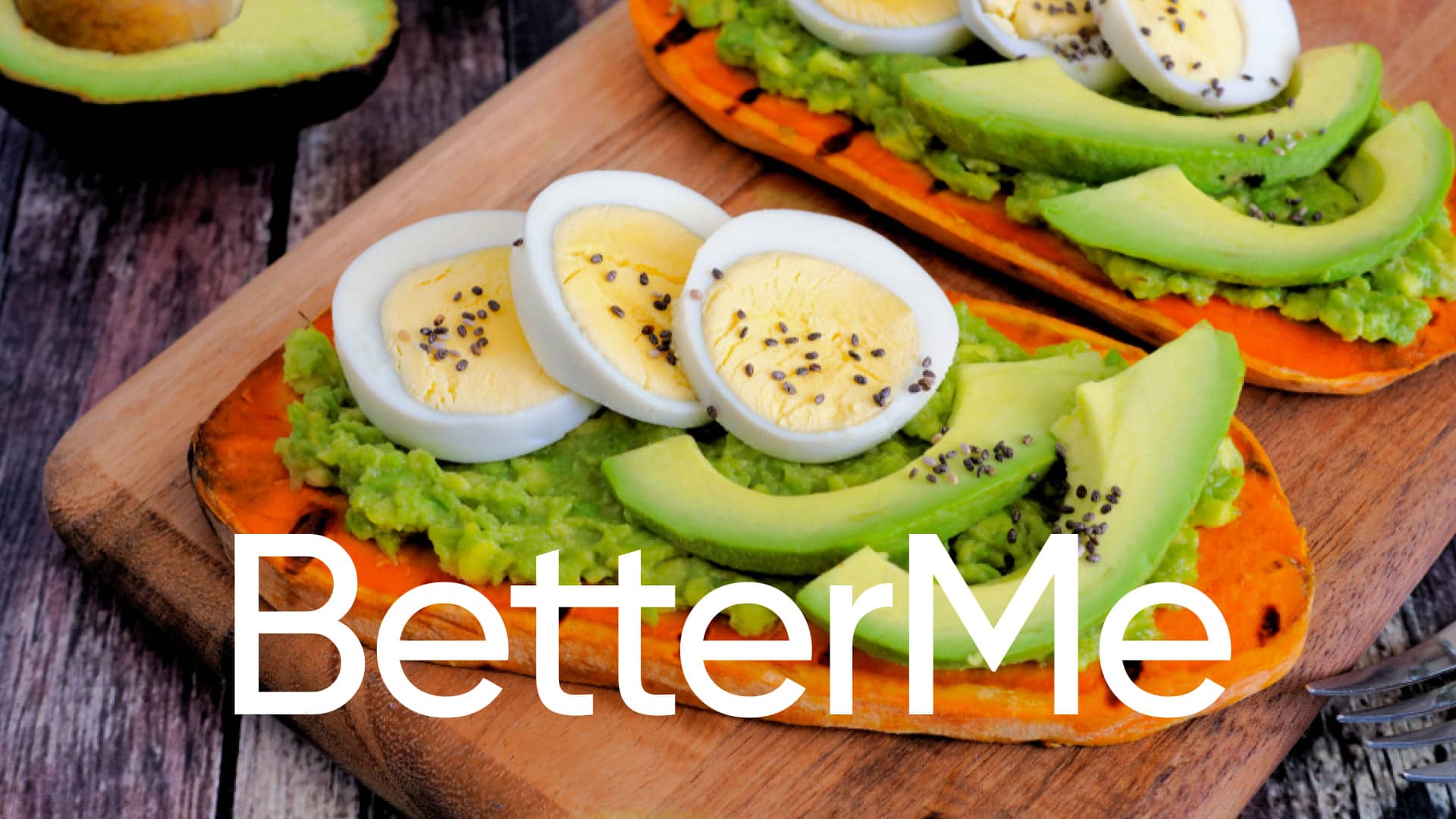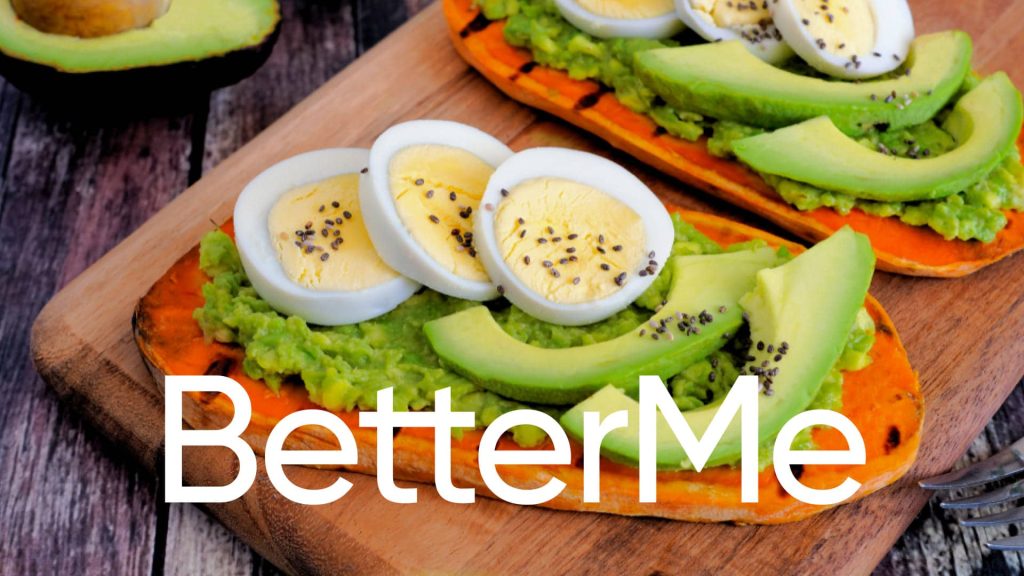 Do You Put Eggs In Stuffed Peppers?
In order to prepare bell pepper stuffed with eggs, you need to put eggs in the peppers. There are many delicious recipes where you can experiment with various ingredients. You can also enjoy this meal at any time of the day.
Breakfast Stuffed Pepper With Eggs
Would you like to try a Mexican variation of stuffed bell peppers with eggs? This award-winning choice for breakfast is a perfect substitution for dull toasts with scrambled eggs. Even though it takes more time, the juicy stuffing in the bell pepper cradle is worth your time and energy. 
Ingredients
4 large bell peppers

1/2 medium diced onion

8 ounces of chopped baby Bella mushrooms

8 ounces of Mexican chorizo

1 cup of shredded mozzarella cheese

1 tablespoon olive oil

8 eggs

Salt and freshly ground black pepper

Chopped cilantro, sliced radishes, and cotija cheese for topping
Directions
Preheat the oven to 375℉. 

Cut peppers in half lengthwise and scoop out the seeds and membranes carefully with a small knife.  Then place the peppers cut side up in a large baking dish.

Heat a nonstick skillet over medium-high heat and drizzle olive oil on the surface.

Add onions and mushrooms. Stir occasionally for 10 minutes until you see cooked-down onions.

Toss chorizo and cook for about 8 minutes.

Transfer the cooked chorizo and veggie mixture to a large mixing bowl. Then, sprinkle shredded cheese and stir together to combine.

Fill each bell pepper about 3/4 full with the stuffing mixture. Leave a little room so the egg can fit in nicely.

Carefully crack an egg into the top of each bell pepper and season with salt and pepper.

Bake uncovered for 25 to 28 minutes for a runny yolk. For a fully cooked yolk, bake it a bit longer.

Top stuffed bell peppers with chopped cilantro, cotija cheese, and sliced radishes.

Your bell pepper stuffed with egg and cheese is now ready to be served. 
Nutritious value per one serving (one stuffed bell pepper half)
Calories
Carbs
Protein
Fat

290

8 g

18 g

20 g (

1

)
This recipe is courtesy of Pete And Gerry.
If you tend to let yourself off the hook, raise the white flag when things get tougher than you expected, send yourself on an unconscious binge-eating trip – BetterMe app is here to help you leave all of these sabotaging habits in the past!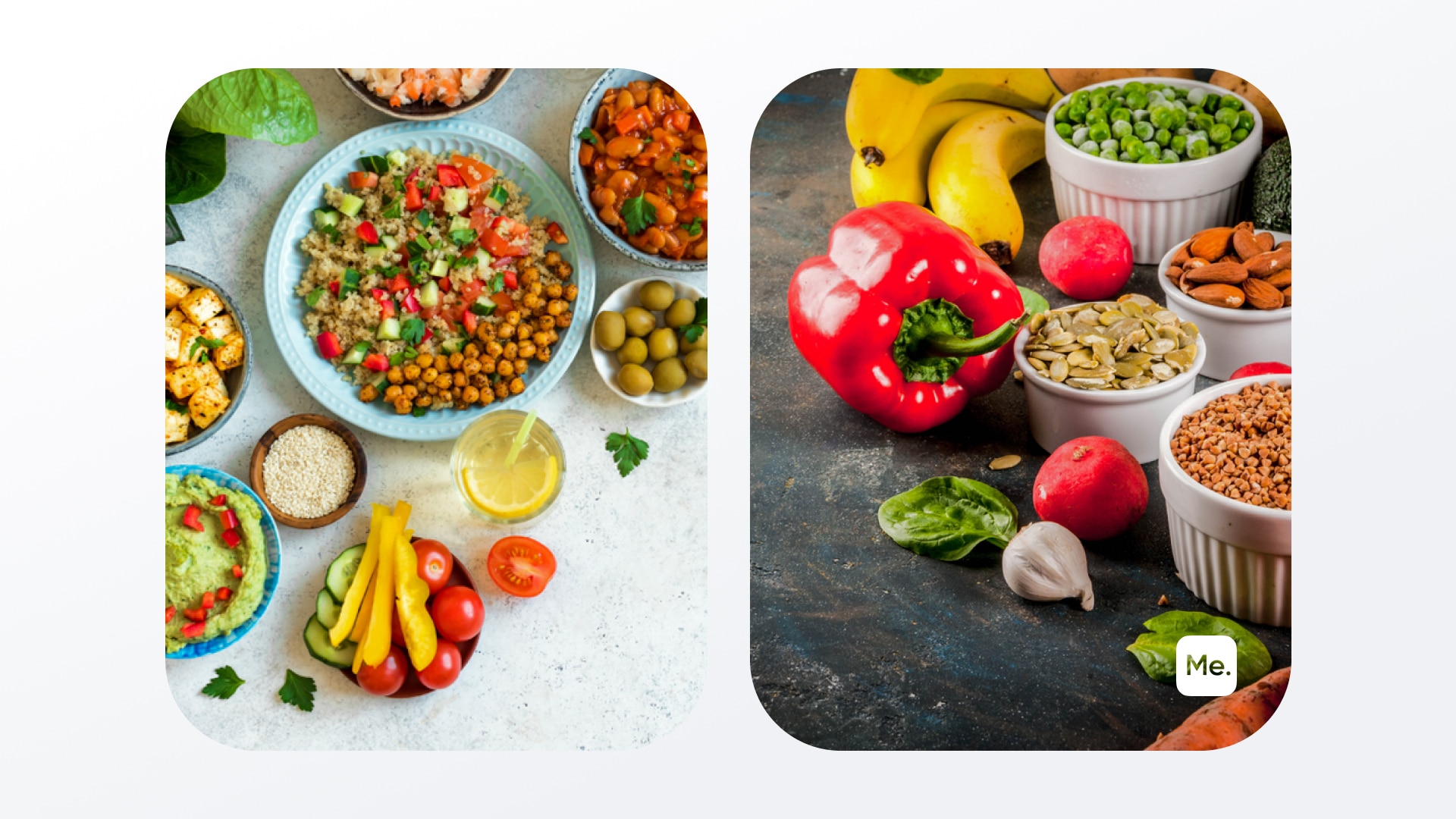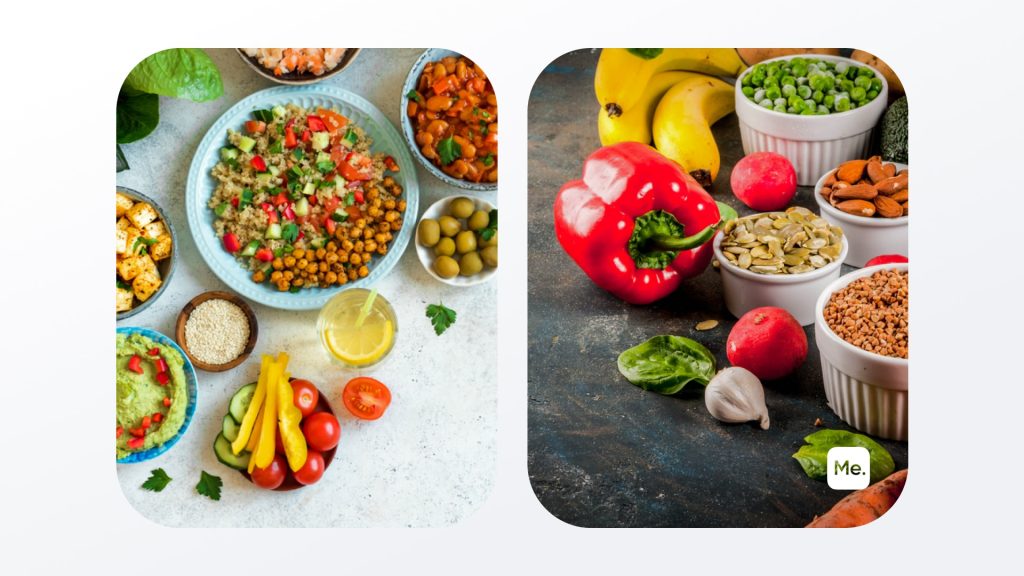 Do You Need To Boil Peppers Before Stuffing Them?
In various egg stuffed peppers recipes, you will find different instructions on how to prepare this dish so that it turns out to be soft. Some people boil or pre-cook peppers before baking. While others don't pre-cook them, hence, bell peppers turn out more crunchy. However, this stuffed pepper recipe with rice eggs calls for pre-baking peppers, which makes them perfectly tender! If you stuff them after pre-cooking, you'll need 20 minutes in the hot oven to get the cheese tangy and melty.
Classic Stuffed Peppers With Eggs
Interestingly, very few people know that stuffed peppers are the Italian way to take advantage of the leftover odds and ends in your kitchen. This recipe can transfer you to Italy once you taste the filling paired with pizza sauce, melty cheese, and Italian spices. 
There are two secrets to making this meal irresistible: 
Prepare the rice beforehand and keep it in the fridge when cooked. 

Bake the bell peppers in advance for 30 minutes. 
Ingredients
For the mushroom walnut crumbles: 
1 cup whole walnuts

4 ounces baby Bella mushrooms

1 tablespoon soy sauce 

1 tablespoon ketchup

½ teaspoon fennel seeds, smoked paprika,  dried oregano, onion powder, and garlic powder

¼ teaspoons black pepper and kosher salt

2 tablespoons olive oil
For the stuffed peppers:
6 bell peppers of different colors (green, yellow, and red)

2 cups cooked rice 

½ cup pizza sauce

¾ cup shredded mozzarella and some more for sprinkling

4 ounces fresh mozzarella balls 

¼ teaspoon kosher salt

6 eggs

2 to 3 tablespoons grated Parmesan cheese and bread crumbs 
Directions
Preheat the oven to 425℉.

Cook the rice for about 15 to 20 minutes. 

Pre-bake the bell peppers. Start with washing the peppers and cutting them in half lengthwise, then scoop out the stems and seeds. 

Line a baking sheet with parchment paper and transfer the peppers on top. Bake with the cut side down for 15 minutes.

Remove pre-cooked peppers from the oven and flip to cut side up, draining any water. Sprinkle them with kosher salt. Bake for another 15 minutes until tender, then remove and stuff.

Make the filling while the peppers are baking.

Chop the mushrooms and place them in a large food processor. Then add the walnuts and tamari, spices, ketchup, and salt. Pulse the mixture multiple times until everything is evenly chopped without making it too mushy. 

Heat a tablespoon of olive oil in a non-stick skillet over medium-low heat. Add the beef with the spices and cook for about 8 minutes until browned, then drain the fat. 

Transfer the walnut filling to the skillet and cook for about 7 to 10 minutes, stirring it thoroughly until it releases all of its liquid and becomes dry. Pour in the remaining 1 tablespoon of olive oil.

 

Stuff the peppers

.

Fish out the pre-baked peppers. Mix the filling from the previous step with 2 cups of cooked rice, pizza sauce, fresh mozzarella cheese, shredded mozzarella cheese, and kosher salt. Add more salt if desired. Fill the peppers with the created rice and cheese mixture. 

Top the peppers with a handful of shredded mozzarella and grated Parmesan. 

Crack 6 eggs on top of 6 peppers and place the peppers back onto the parchment-lined baking sheet. 

Bake the stuffed peppers with eggs and rice for 20 minutes until the cheese melts. 

Let it cool for a few minutes and serve. 
Read More: Pepper Health Benefits: Why Your Diet Should Have Bell Peppers, Cayenne Pepper, And Black Pepper
Nutritious value per one serving (one stuffed bell pepper)
Calories
Carbs
Protein
Fat

360

36 g

25 g

14 g (

2

)
This recipe is courtesy of My Fitness Pal.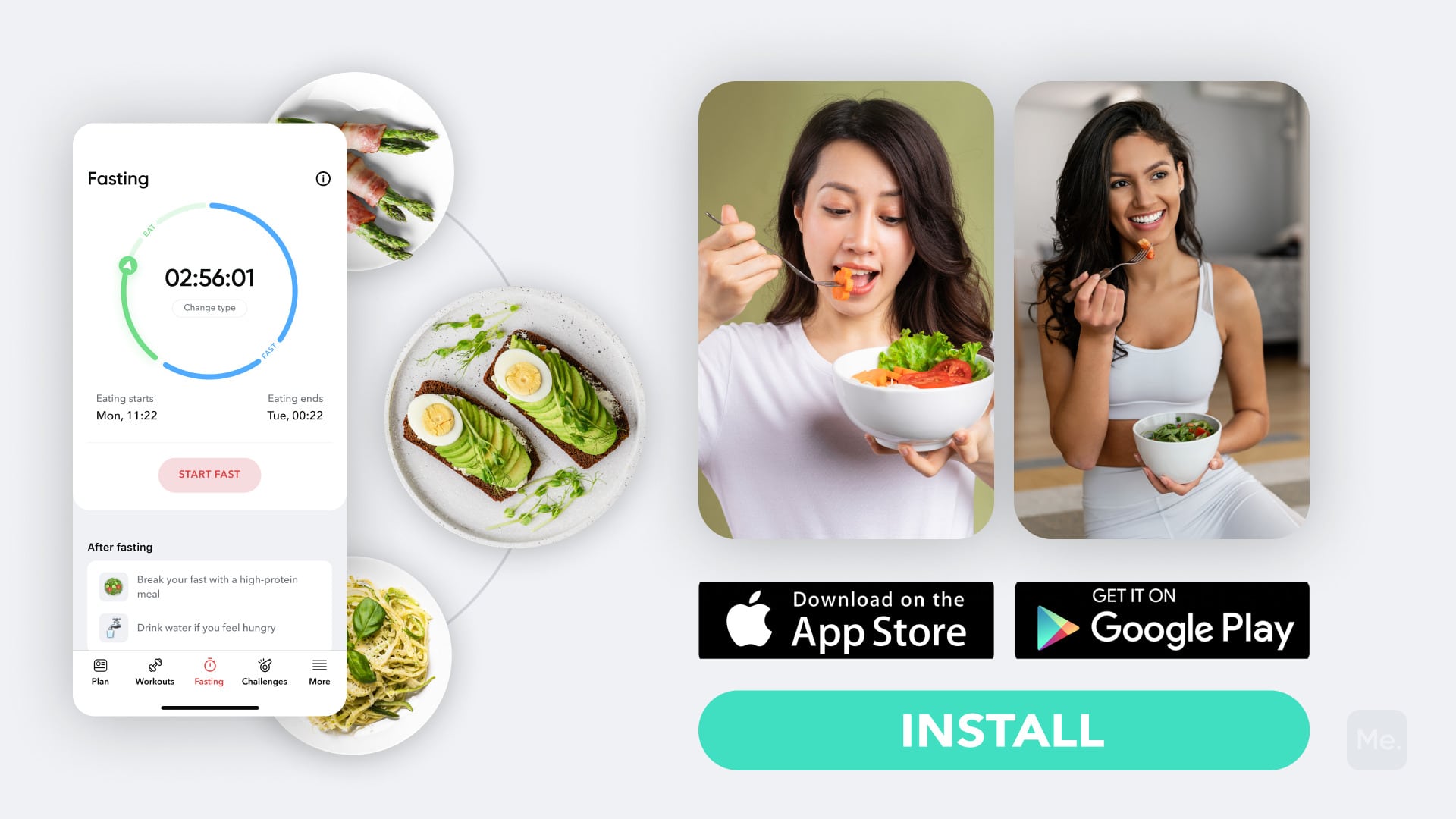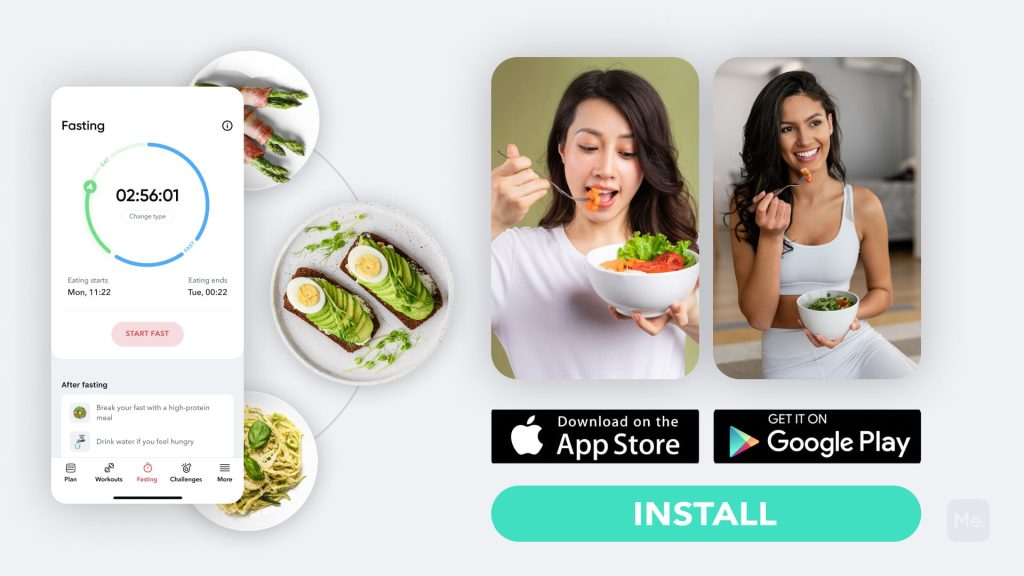 How Do You Keep Stuffed Peppers From Getting Soggy?
Getting soggy stuffed peppers is unfortunately quite easy. The more reason why you need to stick to a few rules in order to eliminate this situation and get tender soft and not soggy peppers.
Here are the things you should do:
Make sure you don't overbake your peppers. If you leave them in the oven for too long, you will end up with a mish-mashy mixture that you can hardly stick with your fork. 

Avoid adding extra liquids to the filling since it can make your bell peppers soggy as well. 
Are Bell Peppers Good For Keto Diet?
Bell peppers are perfect for the keto diet because they are low in calories and can keep you full for a longer period of time. In a moment, we are going to cover the stuffed bell pepper egg recipe keto– a full-blown meal packed with nutrients and hearty carbs. In order to make this recipe neat, use the muffin cups that make it easier to serve egg-stuffed peppers. 
When it comes to weight loss, progress is made by inches, not miles, so it's much harder to track and a lot easier to give up. BetterMe app is your personal trainer, nutritionist and support system all in one. Start using our app to stay on track and hold yourself accountable!
Keto Baked Egg Stuffed Peppers 
This is a quick recipe with only four ingredients present. This keto-friendly meal tossed with a combo of cheese, eggs, and peppers and tied with olive oil is a real chef's kiss. Stuffed keto bell peppers are so juicy that even people who don't stick to any diet will enjoy this dish. Moreover, keto-baked egg stuffed peppers are touted as a low-carb mixture that won't affect the size of your waist. 
Ingredients
Instructions
Preheat oven to 425℉ and prepare a rimmed baking sheet with parchment paper.

Slice the peppers in half and remove the seeds with a spoon, knife, or scoop.  

Place the peppers with the cut side up onto the prepared baking sheet. Drizzle a small amount of olive oil on top of the peppers and the desired seasonings. Bake the peppers for about 15 minutes until they begin to get soft.

Remove the baked peppers from the oven and sprinkle the cheese on top of each pepper. Then carefully crack open an egg over each pepper. Top with optional seasonings, if desired.

Return the peppers to the oven and bake for about 18 to 20 minutes until the eggs are cooked through.

Serve immediately and enjoy the juicy taste.
Nutritious value per one serving (one stuffed bell pepper half)
Calories
Carbs
Protein
Fat

139

4 g

9 g

9 g (

5

)
This recipe is courtesy of The Sugar Free Diva.
The Bottom Line
If you know how to prepare stuffed bell peppers with eggs, then you are in for the real treat. Packed with essential nutrients this dish can support your immune system, protect eye health, and may help prevent certain diseases. 
In this article, you have learned about the top 3 versatile delicious stuffed pepper egg recipes that can be enjoyed anytime and on any occasion. With the variety of ingredients in each recipe, stuffed bell peppers will give you varied tastes. Plus, you can incorporate this dish into any diet making it vegan or keto-friendly. 
DISCLAIMER:
This article is intended for general informational purposes only and does not address individual circumstances. It is not a substitute for professional advice or help and should not be relied on to make decisions of any kind. Any action you take upon the information presented in this article is strictly at your own risk and responsibility!