Ask me if there's one dish I couldn't live without, I'd definitely say pizza. You can make so many different kinds of it. Do you like avocado and salmon? Perfect. Are you a veggie lover? Even better. Cheese-junkie? No problem. They even make sweet pizzas with fruits and berries (although I think it's not a pizza then). It's a universal dish, but there's one downside. It's usually super-high in calories. A slice of Domino's Philly Cheese Steak Pizza is 356 calories. That's one slice, and you can eat half the pizza in one sitting, which is 4. 1,424 kcal for a meal…sounds like a caloric surplus. Go out like this every weekend, and in a month, you'll eat an extra 5,696 kcal. A pound of fat tissue is around 3,500 kcal, although the results vary person by person. And keep in mind that there's often beer or wine going along with the weekend pizza, not to mention you actually have to eat on weekdays as well. This long intro leads to the point that pizza is super delicious and universal but it can cause weight gain if eaten too often because of its calorie density. So, the answer is (no, not stop eating pizza) a healthy homemade pizza!
It's not a myth since you can make a thin crust and use lighter sauces, less cheese, and more veggies. That's the basics. But in this guide, I'll show you what makes a pizza healthy, give recommendations on cooking the best healthy pizza, and provide some ideas for this weekend.
What Makes a Healthy Homemade Pizza?
Can homemade pizzas be healthy? Sure. But what makes one? It's definitely not tons of greasy cheese, meat, sauces, and a carb-packed crust with extra cheese and sausages. Here's what makes a pizza healthy and delicious:
Make a simple dough with flour, water, and olive oil, adding salt, pepper, and other spices as you'd like. Always choose whole-wheat or whole-grain flour. If you go gluten-free, keto, or paleo, just use almond or another flour. Use less dough for your pizza and create a thin crust. This will shed a couple dozen calories from your slice already.

Choose flavor over volume. A little bit of parmesan and/or mozzarella will do. Besides, the more vegetables you use and the more flavorful your sauce is, the less cheese you'll need to avoid mixing too many tastes.

Light Yet Flavorful Sauce
Store-bought sauces tend to be high in sodium, which may not be the best option if you need to control your blood pressure, have kidney disease, or are just trying to cut back on sodium for any reason (1). Opt for a homemade marinara sauce or a tomato sauce with little or no added salt. Focus on seasonings to enrich your healthy homemade pizza with flavor.

Health goes far beyond calorie-light foods (not to mention that not all calorie-light foods are healthy). It's the quality of the food that counts. Vegetables, for example, are packed with vitamins, minerals, and antioxidants. By using different veggies on your pizza, you'll be enriching it with vital nutrients your body needs every day.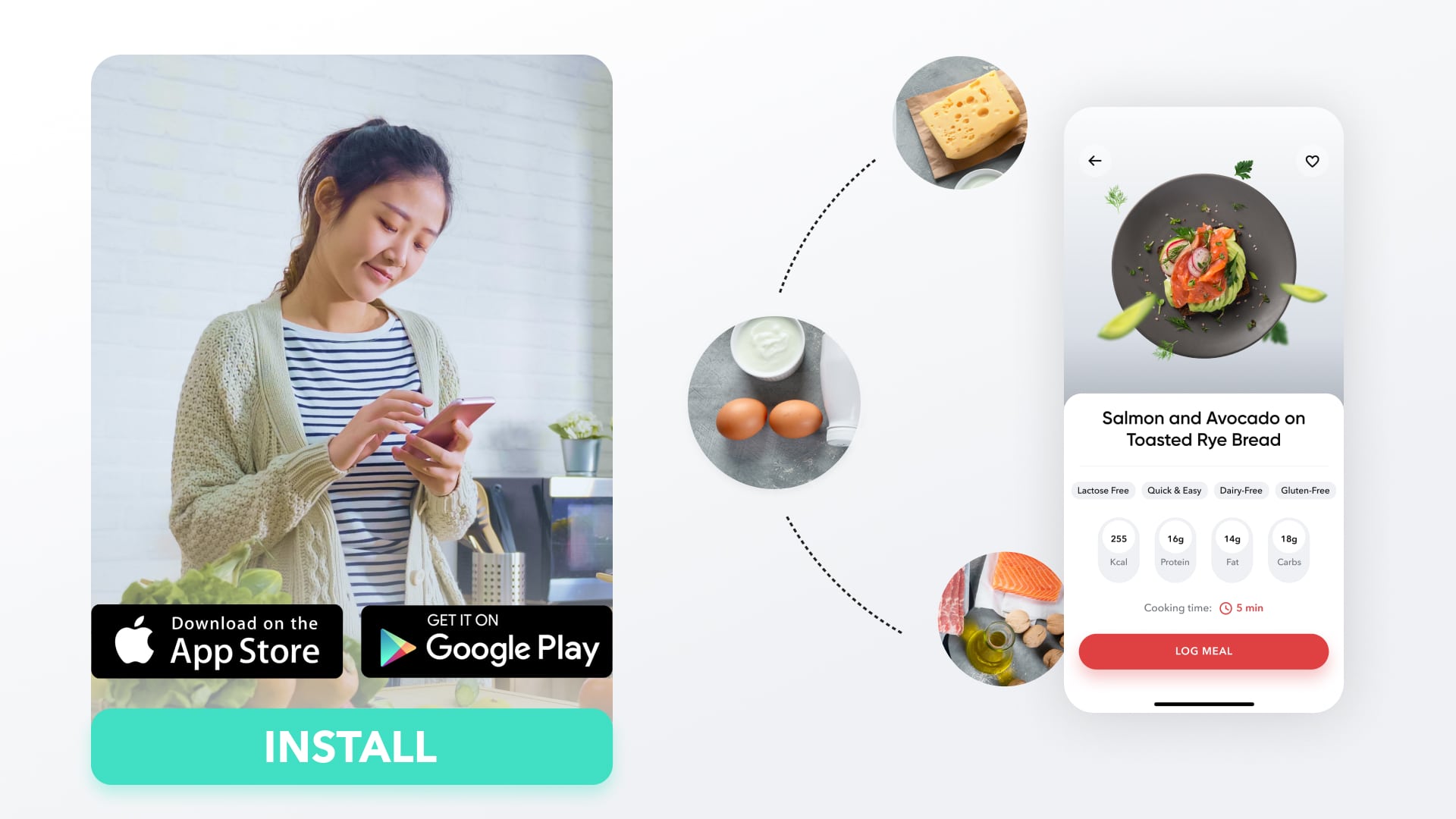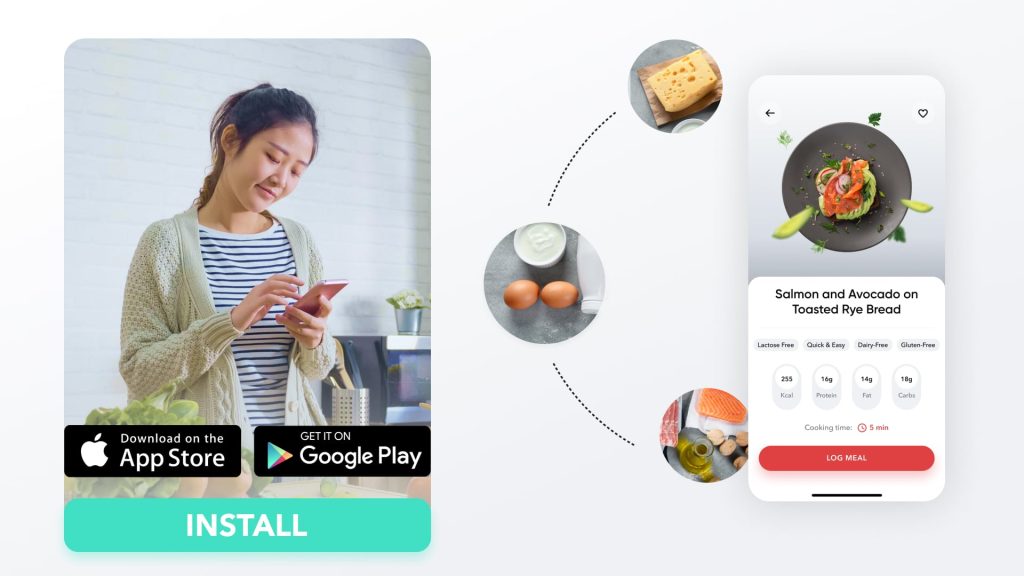 Up your seasoning game by replacing salt with dried and fresh herbs like basil, parsley, and oregano. Don't forget about fresh and/or dried garlic and, of course, spices such as paprika (regular or smoked), peppers, pepper flakes, etc.

Protein makes you feel full faster and for a longer time, besides it being one of the main building blocks for our bodies. So, choosing leaner meats and cheeses will make your pizza protein-rich. Chicken and ground turkey are perfect examples.

Read More: Tortilla Pizza Recipe – A Crispy And Delicious Addition To Your Eating Routine
Another important macronutrient is fat. Add hemp seeds, avocado, olive oil, and other healthy plant oils to your pizza to balance it out and never miss out on those good fats.
While Some fatty and meatier pizzas can have over 300 calories in one slice, a Spinach Pizza, for example, has only 145 kcal. You get the difference, right?
To sum up this section, the most simplified light pizza is the healthiest. The 3-ingredient dough, thin crust, less cheese, more veggies, and a simple flavored sauce make a delicious match.
Actually, such a pizza can become a balanced meal. Protein-rich cheeses, vitamin-packed veggies, lycopene-rich tomato sauce (powerful antioxidant), and some whole-grain carbs. Sounds very healthy!
Tips On Cooking A Healthy Pizza
What is the healthiest way to make pizza?
Here are some recommendations on preparing the dough, choosing the cheese, making the sauce, etc.
Baking Tips
You can cook pizza on pita or flatbread, as well as cauliflower crust

Add arugula or fresh basil only after taking the pizza out of the oven

When reheating, use a toaster or the oven to keep the crispness of the crust

Use a pizza stone and preheat it to get a perfect crust

Get yourself a pizza peel and other tools that will help you prepare healthy homemade pizza effortlessly

Accessorize your dish with a lot of veggies and/or fruit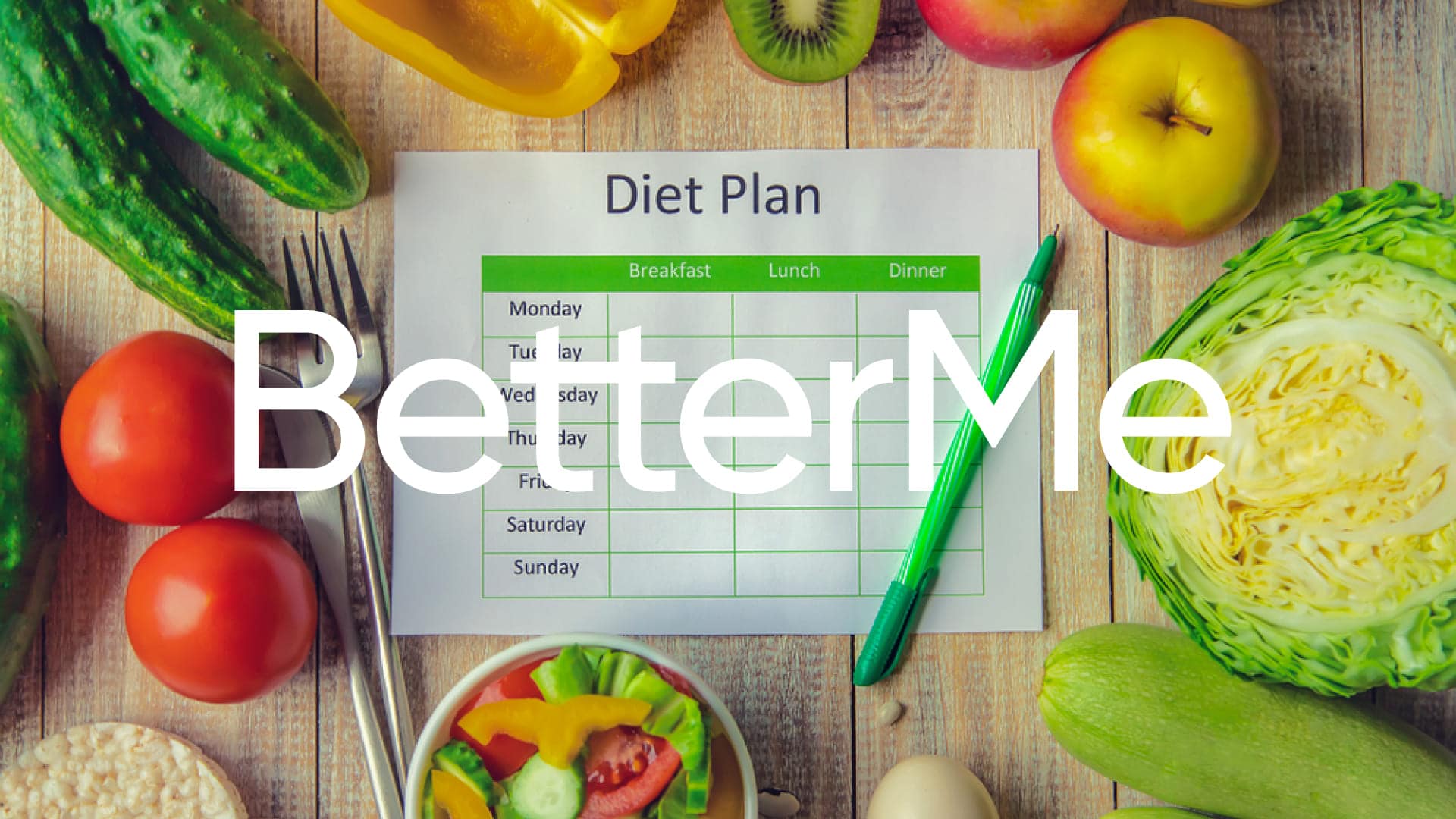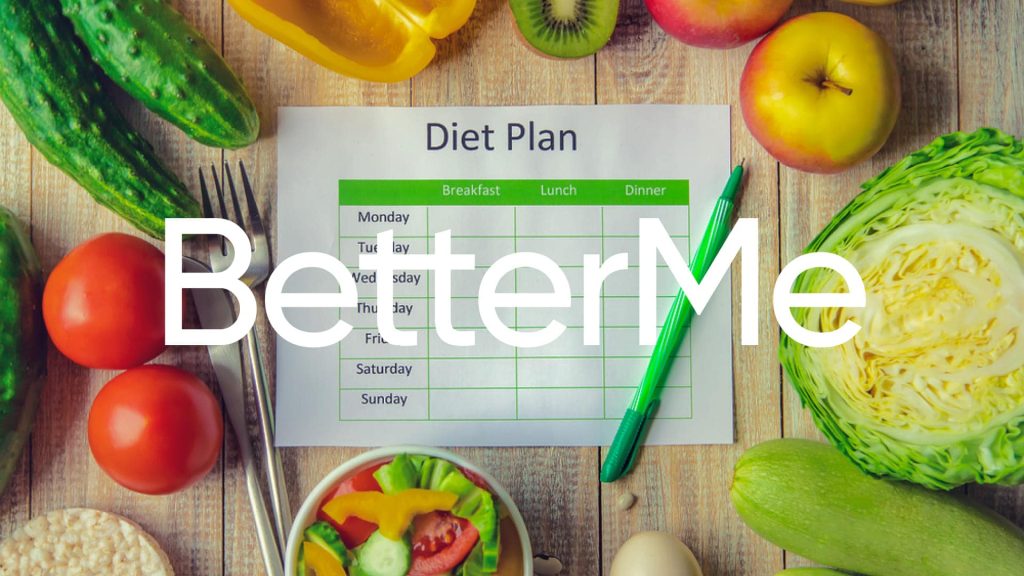 Crust Tips
These are for working on whole grain dough for a healthy homemade pizza crust. It's thin, crispy, yet chewy on the inside if you cook it on the pizza stone.
Work with a homemade healthy pizza dough that is a bit wet; it's easier to handle

Experiment with your ratio of whole wheat to white flour to maximize whole grain content without sacrificing taste or texture

Add some olive oil between the crust and the toppings to make sure the former doesn't become soggy. You can also partially bake the crust before adding toppings.

Let the dough rise two times
Cheese Tips
There are two classic kinds of cheese that will go well with your healthy homemade pizza:
Whole milk mozzarella

Parmesan
It's fine to use pre-grated cheeses, but some people prefer to grate them themselves. The shelf-stable almost powdered parmesan can be full of salt and other additives that you may want to avoid. Take your time to get high-quality cheese for your pizza.
Sauce Tips
Choose lighter sauces with no added salt. Here's one of such flavorful healthy pizza sauces:
Take a regular tomato sauce or canned tomato puree without added salt, add some dried oregano there, dried garlic or fresh one (just a clove or two, depending on what you like). Mix the ingredients together, and you'll have a very light sauce that is packed with flavor.
Mind the amount of garlic you use if you know kids will eat the pizza.
BetterMe app will provide you with a host of fat-frying fitness routines that'll scare the extra pounds away and turn your body into a masterpiece! Get your life moving in the right direction with BetterMe!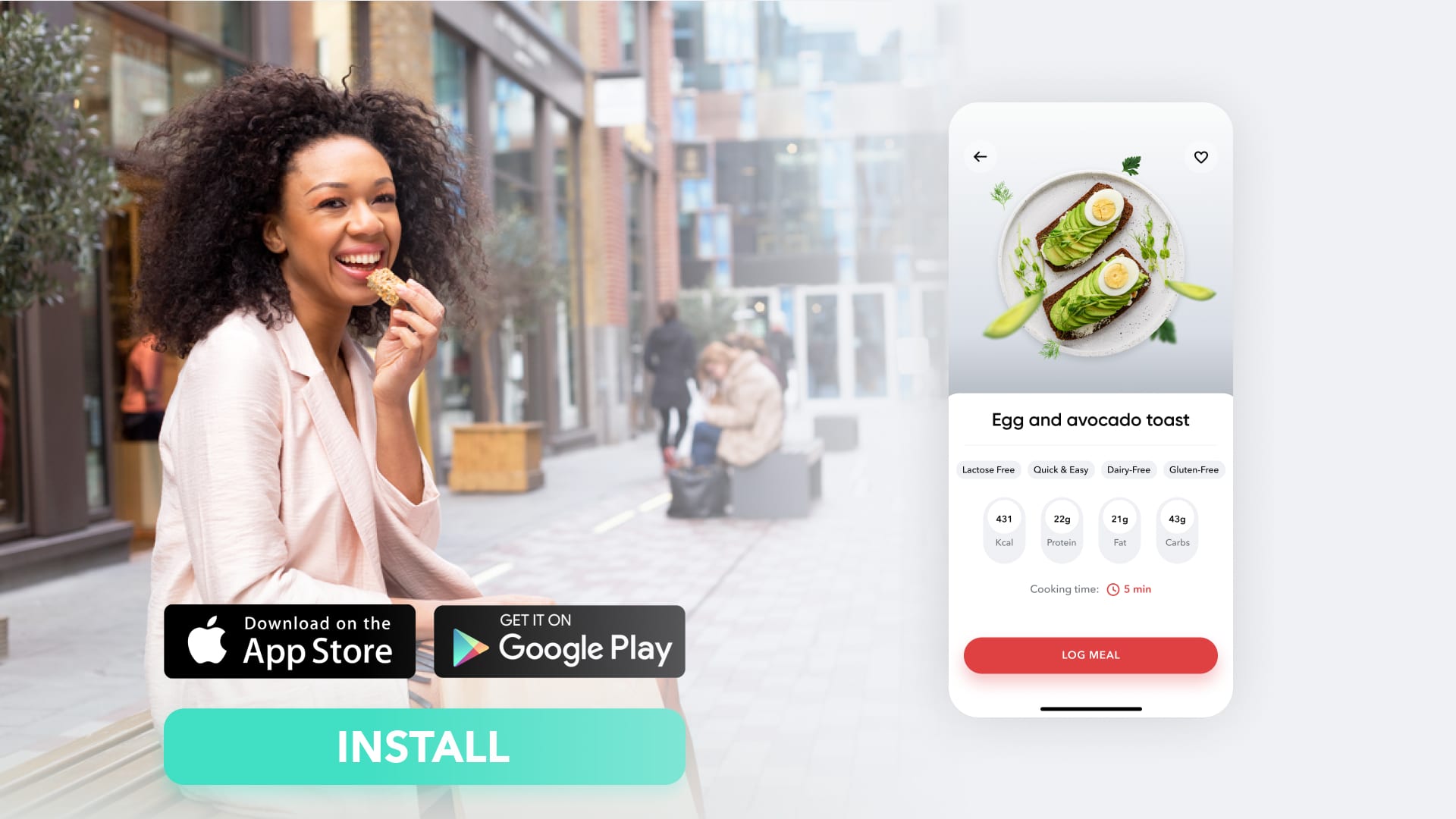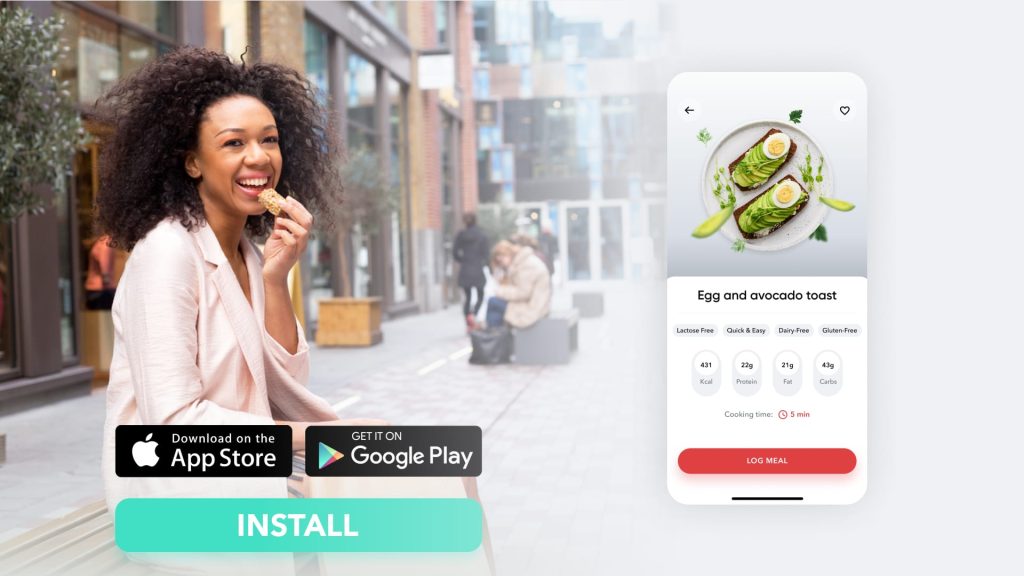 The Best Toppings For A Healthy Pizza
There's no limit to the toppings you can use on your pizza. Here are some of the most diverse ones for every taste:
Broccoli

Bell peppers

Tomatoes

Mushrooms

Olives

Onion

Pepperoni

Chicken

Turkey

Fresh basil

Spinach

Pineapple

Olive oil

Mozzarella

Arugula

Capers, and more
You can use any toppings, add new ones, try mixing them up, and look for the perfect combination that will be rich in macro and micronutrients and also taste great.
How To Cook A Healthy Pizza?
Here are some basic steps for cooking a homemade healthy pizza:
Make the dough. It's the most labor-intensive part aside from chopping all the veggies and grating cheese. Make it one hour before you start stretching. If you don't have so much time, you can prepare the dough beforehand and place it in the fridge.

Don't store the dough there for more than 3 days, but if you have to do it, put it in the freezer instead.




If you have a pizza stone, put it in the oven and let it heat to about 500F. If you don't have the stone, just leave the oven on to preheat.




While your dough is resting and your oven is heating, make the sauce. Remember to avoid adding lots of salt and focus on flavor and high-quality tomatoes.




While you still have time, slice and chop the toppings. Consider adding onion and garlic for more flavor, but mind the amount if you serve the pizza to kids. Slice all the other veggies you're going to use. You can also saute them with a little bit of salt and olive oil until they soften. But it's optional.

Prepare the meat, if you use it, and cheese.




Place all the toppings on the dough and leave a thin crust.




If you have a pizza peel, sprinkle it with flour, stretch the dough in a circle, and put it on the peel. If you don't have one, you can use baking sheets.




Put some pizza sauce on the dough and spread it with the back of a spoon. Make sure to not put too much on it. Add the veggies, capers, and cheese(s). If you use meat in your pizza, put it on the dough as well.




Put the pizza in the oven, carefully moving it from the peel to the stone or oven. Bake for about 5 to 7 minutes in a regular oven or a minute if you have a specialized pizza oven. Look for a blushy brown color on the cheese and crust.




Once the pizza is nicely baked, prepare some fresh greens, sprinkle them with olive oil, and put them on the pizza once it's cooked.




You're done. Serve the pizza and eat it until it gets cold so you don't have to reheat it!
Of course, it's much easier to cook healthy homemade pizza if you have the right tools, starting with the pizza stone and peel, and finishing with a whole pizza oven. But I get it that not all people have the budget or space for the equipment.
You can use a regular oven and baking sheets instead. The pizza may cook for a longer time and you may need to get used to manipulating the thinly rolled dough, but hey, it all comes with practice! Just imagine the dinners you'll have with your loved ones! Healthy pizzas, some white or red wine, dimmed lights, and a nice movie. Sounds like a fun date, right?
Read More: Crescent Roll Veggie Pizza Recipe: Perfect For A Light Lunch Or Party Appetizer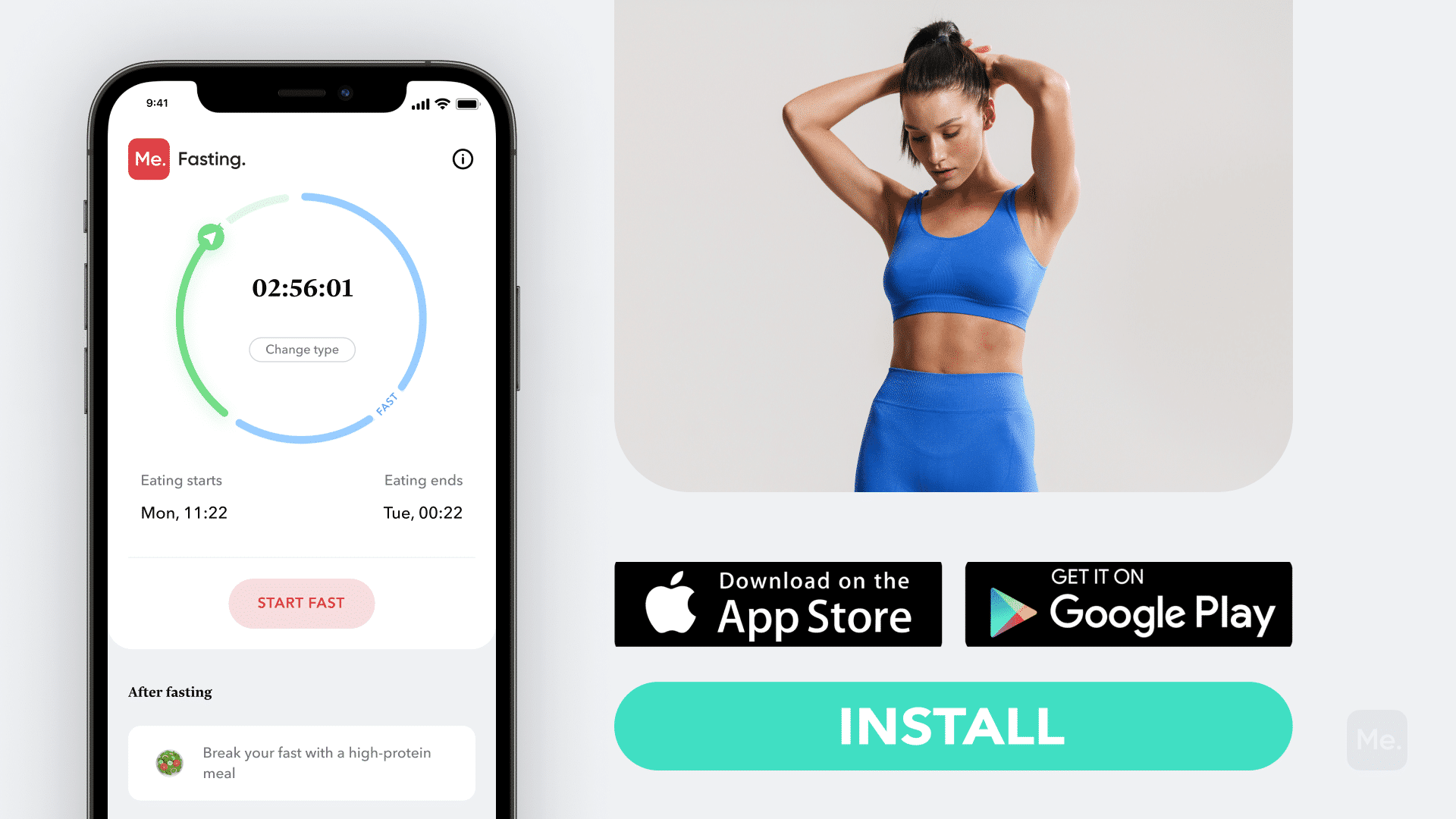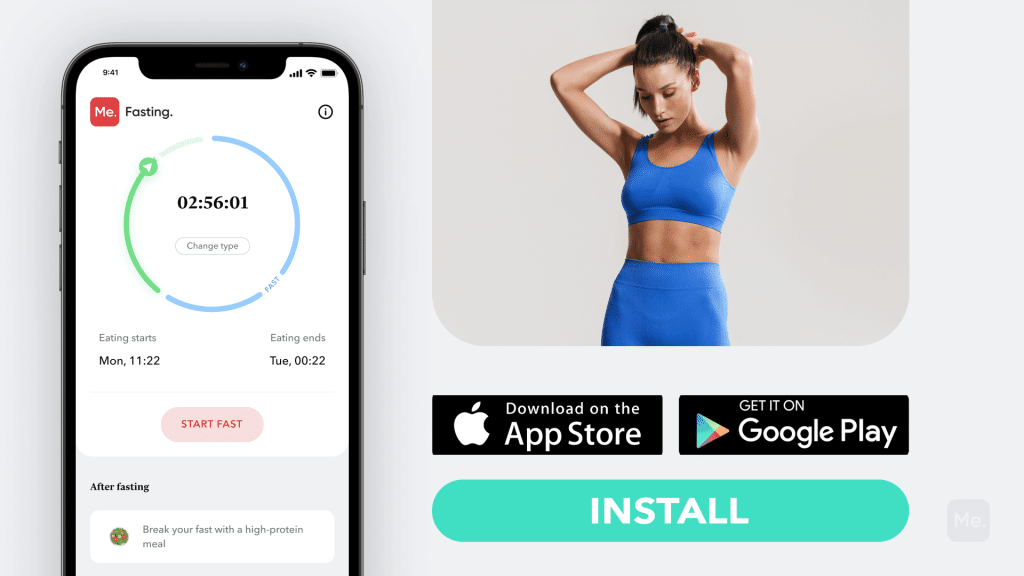 Healthy Pizza Ideas For You
There are many varieties of healthy homemade pizzas. They come in all shapes and forms:
With meat

With fish

With fried eggs

Gluten-free

Keto-friendly

Paleo-friendly

Vegetarian

Vegan, etc.
Out of all the pizza options, these are some of my favorites:
Such small slices are perfect as party appetizers, and there are so many types you can make. For example, choose to make one with meat, one with fish, and a veggie one for vegetarian and vegan friends (make sure to use vegan cheese if you have vegan attendees). These are cooked on English muffins, which helps control the size and amount of toppings, which usually limits the calorie count of one such mini pizza up to 400 kcal.

For my meat-eating friends, there's a healthy version of the barbecue chicken pizza. The regular BBQ chicken pizza has 309 kcal in one slice, but not this one. Using light sauces and dough keeps the protein benefits of the chicken and makes it much less calorie-intense.

Another perfect appetizer, especially if you want to eat keto-friendly. These don't really match the "more veggies is better" rule as they have pepperoni and cheese. However these foods are approved in ketogenic diets, so you're all good if that's the eating pattern you follow. Besides, given it's a small cup and not a full slice or half a pizza, your calorie intake won't suffer. You can replace pepperoni with, say, broccoli, if you want something lighter with more veggies.

Flatbreads with pumpkin, marinara sauce, and fresh arugula on top are definitely on the list of pizza dishes you want to try if you're tired of the regular recipes.

How about some sunny-side-up eggs on your pizza? For many, eggs are an addition that makes every dish better. And pizza isn't an exception. Eggs are a great source of nutrients. One medium egg has 5.54 g of protein, 4.18 g of fat, and only 0.3 g of carbs (2). It's also packed with calcium, potassium, phosphorus, magnesium, selenium, and other elements your body needs.

So, adding some on your pizza will only make it more nutritious and useful.

Betterme will keep you laser-focused on your weight loss journey! Nutrient-packed meal plans, fat-blasting workouts, galvanizing challenges and much more. Try using the app and see for yourself!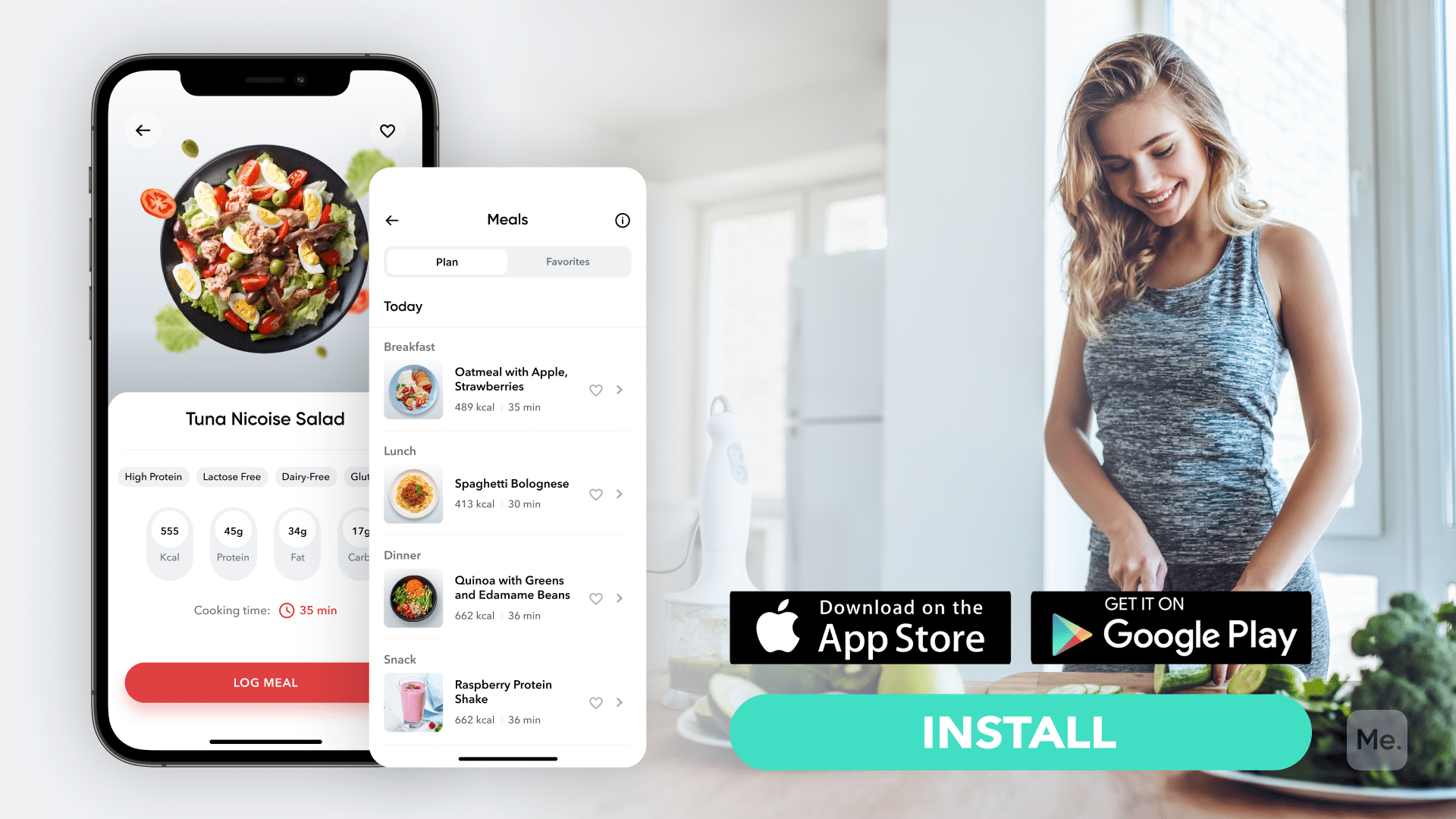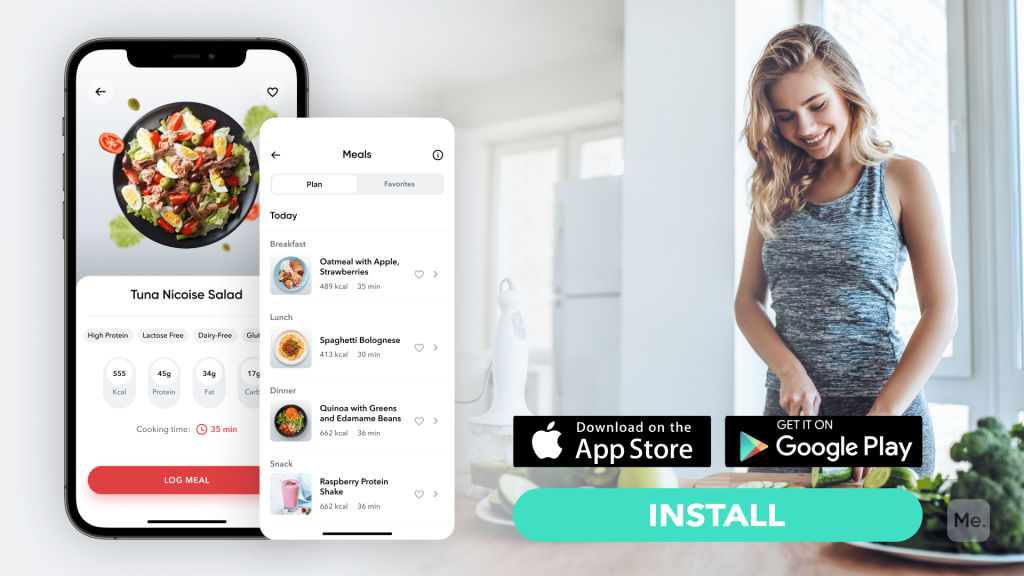 An English muffin, salsa, eggs, ham, cheese, and optional veggies of your choice make for a perfect breakfast pizza. Not only is it nutrient-dense and will leave you full for a long time but you'll also be able to tell people you've had pizza for breakfast. You can, of course, alter this suggestion to your taste by removing the meat and adding more veggies and mushrooms instead.
You don't have to use English muffins. If you want the real pizza taste, just bake the tiny ones using the pizza dough you now know how to make, without those extra calories.
Now, the final thought before we sum up the guide. Mind not only the quality of your food but its amount as well. I'm not telling you to limit your calorie intake to 500 a day because we all know how these fad diets end up (spoiler alert: they end up with a high risk of malnourishment and can trigger eating disorders).
Try to learn to eat intuitively. Know when your body really asks for food and when it's your emotional hunger, stress, or the need for comfort. This will make you so powerful you'll be able to eat healthy pizzas every day without gaining a pound. With love and respect to your body.
Summary
Pizza is one of the most popular dishes in the world. It's difficult to resist, so many people ignore the fact that one slice may have up to 400 kcal if not more. But there is an alternative. You can definitely cook a homemade healthy pizza and enjoy a balanced meal with:
Protein-packed cheeses and lean meat

Healthy fats from hemp hearts, seeds, avocado, and oils

Vitamins and fiber from veggies

Complex carbs from a thin, low-calorie crust
There are a lot of healthy toppings you can use, including broccoli, mushrooms, pepperoni, onion, tomatoes, peppers, chicken, herbs, spinach, and so on. Working with healthier whole wheat or whole grain dough is trickier, but once you get it you won't want to come back to regular flour.
You can freeze the dough and heat the pizza in the oven or toaster, which means you can prepare meals beforehand.
We have to get rid of the stereotypes about pizza. It's considered a fatty party food you can gain a lot of weight from. Well, some types are really like that and add over 300 calories from a slice to your meal. There's nothing wrong with indulging once in a while, but if you want to enjoy pizza more often, you can do so guilt-free by making it yourself with healthier ingredients.
Cook your pizza at home according to this guide, look for healthy recipes online, and try to find a perfect combination that makes you feel full, satisfies your taste buds, and doesn't end up on your hips.
Remember to check your portions and listen to your body without worrying too much or overcomplicating it. Balanced eating is one of the keys to a healthy, fit body!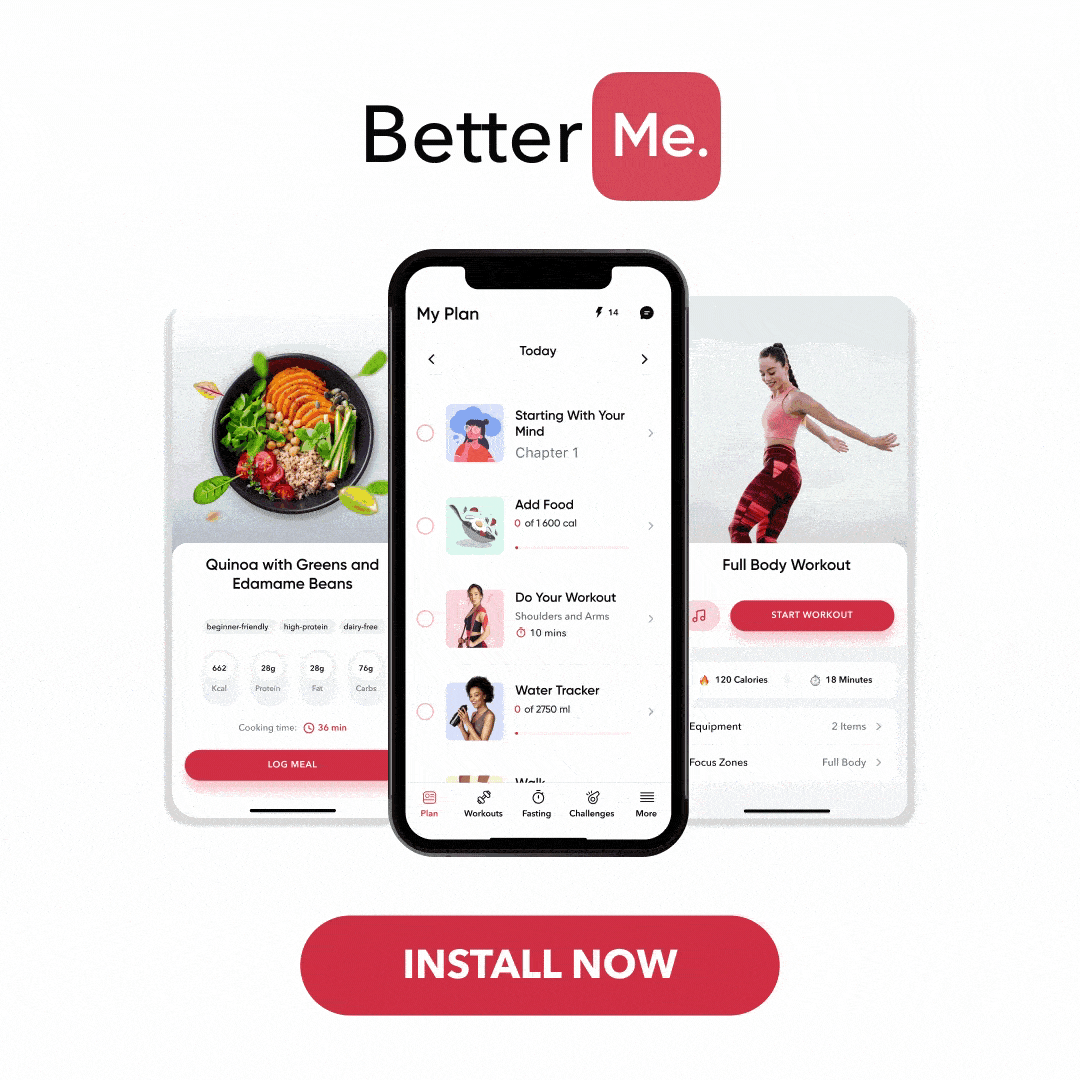 DISCLAIMER:
This article is intended for general informational purposes only and does not address individual circumstances. It is not a substitute for professional advice or help and should not be relied on to make decisions of any kind. Any action you take upon the information presented in this article is strictly at your own risk and responsibility!